March 26th 2023
UK is poorer as a country, says Michael Gove
https://emp.bbc.co.uk/emp/SMPj/2.47.3/iframe.htmlMedia caption,
Watch: Michael Gove says the Ukraine war and Covid pandemic made the UK poorer
By Daniel Thomas
Business reporter, BBC News
The UK is poorer than it would have been, partly due to the war in Ukraine, but also the pandemic, Levelling Up Secretary Michael Gove has admitted.
But he said ministers were taking action on the soaring cost of living, including giving help on energy bills.
The head of the independent forecaster, the Office for Budget Responsibility (OBR), said living standards were seeing their biggest squeeze on record.
Richard Hughes said Brexit had been similar to the pandemic in its impact.
"It's a shock to the UK economy of the order of magnitude to other shocks that we've seen from the pandemic, from the energy crisis," he told the BBC.
Poor productivity had also hurt growth, he said.
And he warned living standards would not return to pre-pandemic levels for at another five to six years.
Asked whether he agreed with the OBR's assessments, Mr Gove said economic forecasting was "a very difficult exercise". He added that the UK was dealing with "the aftershocks of two significant events".
"[There's] both the war in Ukraine, the first time we've had war on this scale on the continent in Europe since the Second World War, and the Covid pandemic, the biggest global health pandemic since the end of the First World War," he told the BBC's Sunday with Laura Kuenssberg programme.
"They have had a huge effect on our economy and on others' economies."
Mr Gove denied that the government was to blame after 13 years in power, but added: "One can always do better, yes."
However, he insisted ministers were taking action to address soaring inflation – the rate at which prices rise – by taxing oil and gas firms' profits and lowering household energy bills.
He also said the Budget had taken steps to help people back to work and to help families, including with childcare.
The OBR forecasts that inflation will fall below 3% this year – down from 10.4% currently – as food and energy prices rise less quickly.
But speaking on the same programme, OBR chairman Richard Hughes said the outlook was volatile given Britain was a net importer of food and energy – the prices of which were set in global markets.
Mr Hughes added that the longer term outlook for the economy was bleak, with people's real spending power – allowing for inflation – not forecast to recover to pre-pandemic levels until the end of the decade.
Mr Hughes blamed a range of issues for holding back the economy, saying: "We've lost around 500,000 people from the labour force, we've seen stagnant investment since 2016 and also our productivity has slowed dramatically since the financial crisis and not really recovered."
He also said that overall output was forecast to be 4% lower than it would have been as a result of leaving the EU.
Last week the Bank of England put up interest rates for the 11th time since December 2021 as it continued its battle to ease inflation.
The decision to lift rates to 4.25% from 4% came after the inflation rate rose unexpectedly last month to 10.4%.
Nitrous oxide: Possession of laughing gas to be criminal offence.
By Sam Francis
Political reporter, BBC News
Possessing laughing gas is to be made a criminal offence for the first time, the government has announced.
There will also be tighter controls on retailers to prevent the supply of nitrous oxide for misuse.
It goes against recommendations from the Advisory Council on the Misuse of Drugs (ACMD) which recently advised against new laws to ban nitrous oxide.
Nitrous oxide, sold in metal canisters, is known as NOS and is one of the most-used drugs by UK 16 to 24-year-olds.
The details are expected to be released on Monday. The BBC understands the ban would be issued under the Misuse of Drugs Act 1971, which regulates drugs based on their perceived harm and potential for misuse.
It is already illegal to produce or supply the gas for its psychoactive effects under the Psychoactive Substances Act 2016. The law makes production, supply and importation of nitrous oxide for human consumption illegal, but not possession.
The change is part of a crackdown on anti-social behaviour, which Prime Minister Rishi Sunak will announce on Monday.
A government spokesperson said: "We are concerned about the rise in health and social harms of nitrous oxide and how widely available it is to the public, particularly to young people. Therefore, we are banning nitrous oxide.
"We are for the first time making possession of nitrous oxide an offence; preventing supply for misuse by putting tighter controls on retailers; and giving greater powers to law enforcement to take action against those who are in breach."
Speaking on the BBC's Sunday with Laura Kuenssberg programme, Michael Gove said: "We are doing this because if you walk through any urban park you will see these little silver cannister which are the evidence of people regarding public spaces as arenas for drug taking.
"It is unacceptable. People should feel those spaces are being looked after in a way which means they are safe for children."
The levelling up secretary said the drug has an "intoxicating and potentially damaging effect on young brains and young nervous systems".
Heavy use can lead to a vitamin deficiency that damages nerves in the spinal column.
March 25th 2023
Plans to house migrants in military bases or disused ferries to be announced in bid to clear hotels
Ministers have signalled they want to end the use of hotels as asylum seeker accommodation and instead use military bases or disused ferries.
Political correspondent @robpowellnews
Saturday 25 March 2023 13:15, UK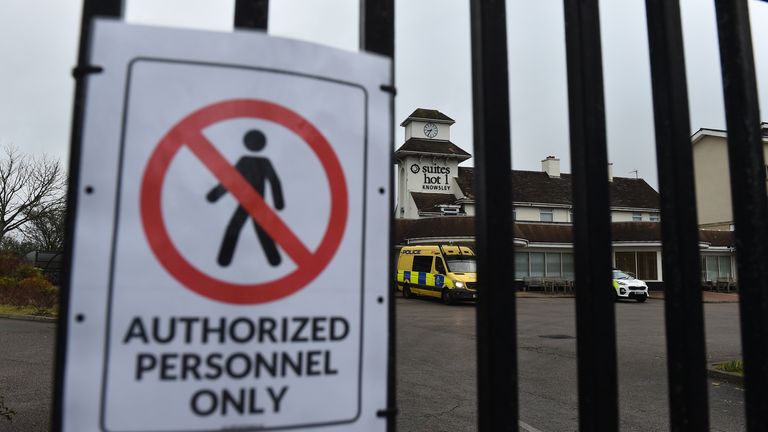 Plans to house newly arriving migrants on military bases or even potentially disused ferries are expected to be announced by the government within weeks in a bid to clear hotels.
Ministers have already signalled that they want to end the use of hotels as asylum seeker accommodation.
Previous suggestions of using holiday camps and student halls are less likely to be brought into action.
It comes as Tory MPs prepare to mount a rebellion against Rishi Sunak's illegal immigration bill next week.
A number of senior Tories and former ministers have signed an amendment that would carve out any role for the European Court of Human Rights from the UK process for handling illegal migration.
The change has been put forward by Boris Johnson's former Political Secretary Danny Kruger and is being supported by a number of MPs including Sir Iain Duncan Smith, Sir John Redwood and Simon Clarke.
The prime minister's legislation will be scrutinised by the Commons on Monday and Tuesday with reports he will be meeting potential rebels in the coming days.
More on Asylum
March 24th 2023
Record revenue for staff agencies supplying NHS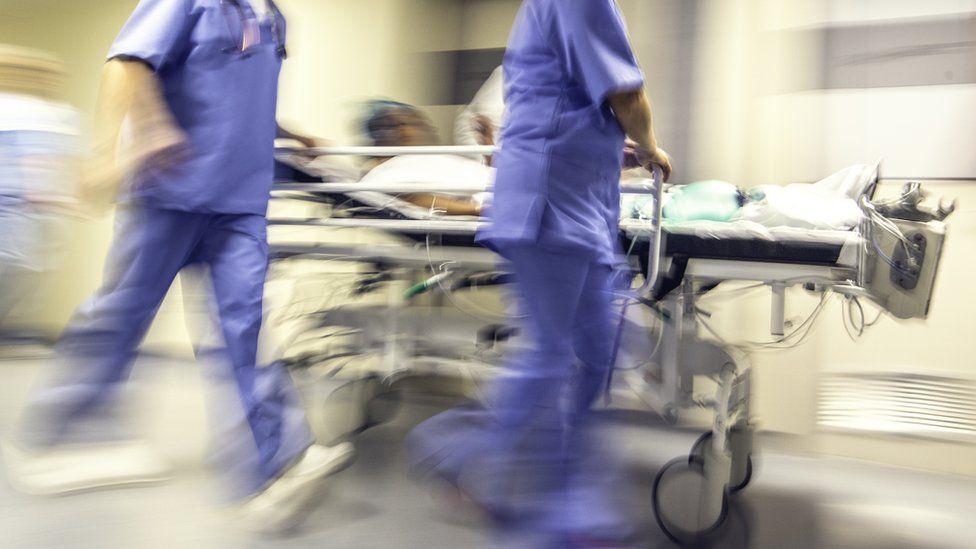 By Hugh Pym and Caroline Alton
BBC News
Companies providing freelance staff to the NHS to cover for big shortages of doctors and nurses have seen their income rise by tens of millions of pounds since 2019.
Two companies, amongst the largest providing workers to the NHS, saw their turnover rise by 80% and 77.5%.
BBC News looked at the financial records of about 20 agency businesses providing services in the UK.
Health leaders say staff shortages mean they have to spend on freelance cover.
In November, BBC News revealed total spending on agency staff in England had been £3bn in 2021, up 20%.
And the following month, a Freedom of Information request by Labour revealed one hospital had paid £5,200 for a single shift by a freelance doctor.
In the latest financial records seen by BBC News, Medacs Healthcare, "the largest supplier of locum doctors to the NHS", reported an 80% increase in sales, to £160.9m, between 2019 and 2021.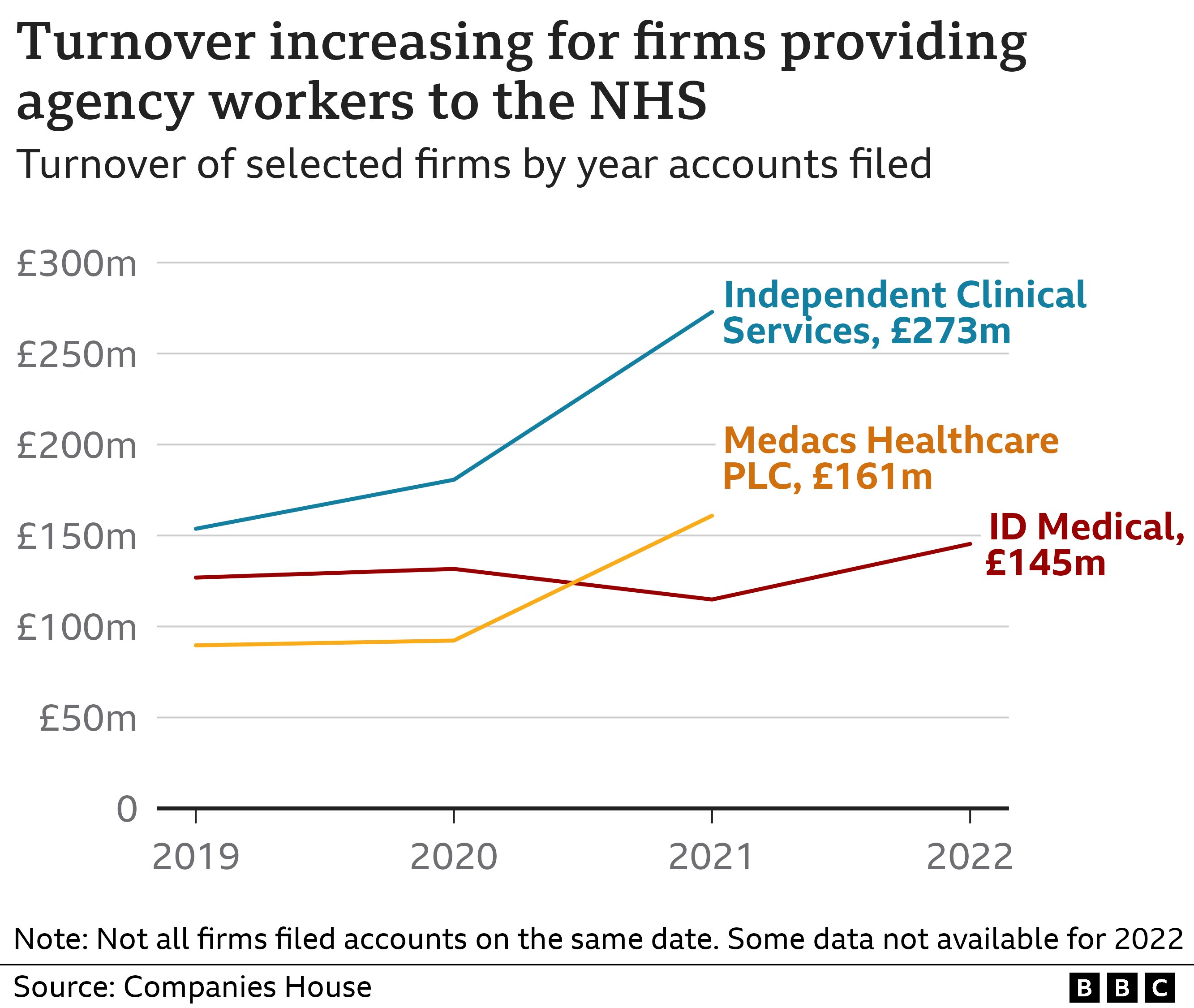 "We're proud to partner with the NHS to provide them with a round-the-clock supply of flexible healthcare workers," the company said.
"Our fees are fixed and capped by the NHS and government-approved frameworks we work through."
ID Medical, which says it is the largest UK provider of healthcare professionals to the NHS, reported a turnover of £145.4m in 2022, up 15% on 2019. It paid one director more than £800,000 last year.
The company said it worked within NHS agreements, adding: "We continue our commitment to driving costs down further In partnership with the NHS, through our broad range of long-term sustainable solutions."
Both Medacs Healthcare and ID Medical refused to reveal what proportion of their business was with the NHS.
Independent Clinical Services, which trades as Thornbury Nursing Group and Scottish Nursing Guild, reported a turnover of nearly £273m in the 2021 financial year, up 77.5% on 2019, of which, it says, the NHS accounts for less than half.
"We recognise the strain the NHS and other care providers are under and proactively work with customers to support strategic, longer-term workforce provision," ICS said.
And it had "played a crucial role in supporting care providers during the pandemic".
ICS is controlled by Acacium Group, registered in Jersey, which, in turn, is controlled, through an investment-fund structure, by a Canadian-headquartered investment company, the group's ultimate parent.
Demand outstripping supply
Hospitals need freelance doctors and nurses to fill gaps in rotas – but demand for patient care is now outstripping the supply of staff, health leaders say, which is why agency bills have increased.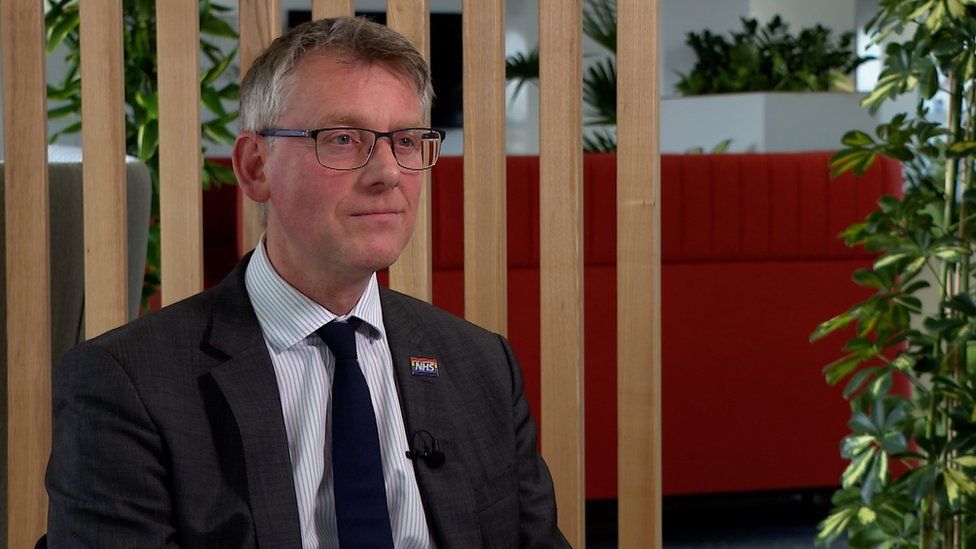 Sir Julian Hartley, chief executive of NHS Providers, representing trusts, and a former hospital boss himself, said: "These figures underline the current challenge in terms of the cost of agency staff for trusts.
"All trusts are desperate to reduce those costs and indeed reduce the reliance on agency staff."
Sir Julian said the NHS was facing major challenges:
recovering from Covid
reducing backlogs
difficulties discharging medically fit patients, due to delays in community care
The cost of agency staff was a "major factor for NHS organisations who want to see a much more sustainable approach". Less should be spent on agency provision and more converted into permanent staff.
In England, trust leaders are allowed to pay a maximum of 155% of normal staff rates for any agency replacements – unless paying more is the only way to maintain safe staffing levels
There are also official NHS flexible staff banks which place health workers with employers who need to fill temporary gaps.
A Department of Health and Social Care spokesperson said: "While temporary staffing allows the NHS to meet fluctuations in demand, we are controlling spending by capping hourly pay, prioritising NHS staff when shifts need filling and hiring agency staff through approved NHS frameworks to ensure value for money.
"We will soon publish a long-term workforce plan to ensure we have the right numbers of staff, with the right skills to deliver high quality services fit for the future."
'No Obvious Limit To Immigration' Blair Government Blunkett Policy Goes On And On.
March 22nd 2023
Odd Coppers & Sparing Change by R J Cook.
There are at least two aspects to this situation. Firstly there is no doubt that the Metropolitan Police are , to use McPherson's original phrase, institutionally corrupt. This is true across the euphemistically named United Kingdom. Secondly, one should ask what kind of police force could adequately cope with the extreme feral anomic fake multi cultural society that London has become ?
Two police forces combined to ruin mine and my eldest son's lives with criminal lies 15 years ago and ongoing, so it requires me to show a lot of decency and restraint in comments about them here.
However, I must begin this discourse with the assumption that the majority of citizens agree that the U.K needs police for the same reasons that Home Secretary Sir Robert Peel introduced the Metropolitan Police Act in 1829.
With that in mind one should consider disgraced Prime Minister Boris Johnson's pledge to recruit a net gain of 20,000 new officers to solve the nation's problems. The Chief Police Council insisted that they would need 200,000 applicants to find the right sort of people with unique police officer qualities and potential..
As London's mayor , Johnson despatched the failing Metropolitan Police Chief Sir Ian Blair. Blair was immediately entitled to a full police pension, estimated to be worth about £160,000 per year, based on his £240,000 commissioner's salary.
Sir Paul Stephenson , another expensive policing disaster took over on 28 November 2008. He was replaced by Sir Bernard Hogan Howe, another magnificent failure in Police State Britain.. He was replaced by the diversity candidate Dame Cressida Dick. The fact that her incomptence led to the police slaughter of Charles deMenezes did not hinder her Pilgrim's Progress.
Jean Charles de Menezes was shot dead at Stockwell Tube station in south London on 22 July 2005 after an officer mistook him for a suicide bomber in a counter-terrorism operation led by Dame Cressida, who was then assistant commissioner of the Metropolitan Police. Many of us held her resposnible for giving the kill order. He was shot 9 times while sitting on a train. Police rubbished the respectable woman witness sitting next to him, as a prostitute of bad character. Dick's excellence in the field of incompetence and cover ups proved herself more than equal to all of her male moron predecessors.
The National Police Chief's Council asserted that police officer qualities were as special and rare as the most exotic of minerals. Imagine the chattering classes surprise when PC Wayne Couzens , member of the gun toting Diplomatic Protection Squad turned out to be the sadistic rapist who raped 30 year old Sarah Everard, breaking her neck in the process. He had previously been reported and 'investigated' following previous sexual allegations.
A major problem with the police Professional Standards Department is that it is headed by a force's self interested overpaid unaccountable Chief Constable. The knee jerk response to complaints against serving officers (especially officers of rank ) is the response 'This is a vexatious abuse of the police complaints system.' So Couzens was spoken to by a fellow constable and the complaints dismissed..
Last Friday, I was chatting with a pleasant middle aged white Tesco lady who was advising and helping me to choose make up. On mentioning that I needed to look my best for court, our conversation turned to the police. The lady became very angry on the subject. Telling me that before her family moved up from London , her son was regularly picked on by the Metropolitan Police who liked to throw him over the bonnet of their car, fastening the handcuffs so tight that it hurt, leaving deep impressions and chaffing his wrists.
The point here is that the Metropolitan , like the rest of the nation's police forces, do not care who they fit up , abuse and maliciously prosecute so long it is not a fellow officer with whom they do not have an axe to grind. Twelve years ago I was drinking with a retired Thames Valley Police CID officer. He told me that his boss routinely covered for a drunken inspector whom a young constable breathalysed just outside the station four times. Each time the officer was told to let the drunkard go by his boss. He also alleged these two senior officers 'had four women on the go.' I have no idea whether he was telling the truth ,but nothing could surprise me now about the police. West Mercia Police covered up for the Plebgate liars. They followed through by blocking investigation, for 5 years, into their psycho officer Benjamin Monk and his female partner whose combined efforts killed former England black footballer Dalian Atkinson outside his father's home.
The Casey review has the inevitable white liberal feminist focus. Casey's pessimism concerning the police will to reform is justified. It is the last great Victorian Institution to avoid reform because status quo suits the ruling business , elite, political classes ,feminists and their mainstream media. Within the elite's parameters, pressure groups run government who use the police as running dogs. Now too many of those dogs have gone feral. Shooting dead an innocent young black rapper who presumably had the type of PNC Criminal Vehicle Marker that was secretly placed on me and my car on October 9th 2008, is an example of how dangerous U.K police have become. Police still refuse to explain why and how they did that. Their powers , via the dubious Chief Constable clique, have been massively increased by Parliament as a universal fix to keep us safe ( sic ). Who remembers the day and video when innocent poor white news vendor Ian Tomlinson was killed by the naked violence of thug City of London PC Stephen Harwood – the police surgeon asserting that Ian was going to die anyway ?
Leaving the crimes and incompetencies of London's police aside, the whole area is rife with conflict, cultural incompatibilities , major contrasts in wealth, all topped off with a constant large non European migrant inflow. The smooth talking Tories and wishful thinking social engineering 'liberal' left social engineers of Labour offer no solution. Hang out in places like around Charing Cross Station on cold winter nights and trip over all the rough sleepers and drug addicts.
I know from personal experience that police are transphobic. That attitude led police to tell the Gender Identity Clinic via my obsequious GP , of an attempt at prosecuting me , communicated as fact, without evidence for working for my son and 'his associates' in a home based brothel. This was also recorded as fact, followed by prosecuting me for swearing on a phone message to the lead officer who had gone to ground for 3 months. My overdue sex change surgery and hormones were cancelled on this basis because I refused anti psychotic drugs. I also lost my job. It took a court order to stop them mis gendering me, Back in the 1980s a probationary constable laughed as he told me how he and his mate pulled in a man because they saw the outline of a bra under his shirt, so brought him in using 'sus' laws so they could have a laugh making him strip.
Clearly the police have too many sick adulterous violent lying perverts in their ranks , but it was my impression, listening to Casey ,that she sees her report as a powerful argument for more feminist prejudice and politically correct , preferably female officers to hunt down wife beaters inside and outside the police regardless of grounds or evidence along with utmost trust in accusers.. This will be on the well worn feminist premise that women never lie. This is propped up by excusing obvious female liars on the basis that to prosecute and jail them, as recently, discourages more victims from coming forward.
So in my view, Casey sees the police issue as mainly about :
a ) London b ) women c ) ethnic minorities d ) positive discrimination to get more women and ethnics in power. The latter category attributes good to candidates simply on gender and / or race and ethnicity. History ,according to my archives, to the open minded, speaks differently . The most famous case of Metropolitan Police 'positive discrimination' ( sic ) was Ali Dizaei. Jailed and thrown out of the police in disgrace for framing an innocent man – yet former Scotland Yard chief Ali Dizaei now lives in a £5m house and drives a convertible Rolls-Royce
When positive discrimination did find an honest woman, Sue Sim to head Cleveland Police, the big beasts of her force combined to undermine and rout her out. Police continued to harass her after she was forced to resign.
It is simplistic and narrow minded feminism to make this all about women. I have collected many stories over the years ,some from unhappy officers and others being on the receiving end of the ruthless ambitious ones who corrupt the system and low ranking officers from the top down. Good people,like Sue Sim have little hope. Successful female officers are unlikely to be better than the men. Misogyny is often , if not always, about promotion to which females have been led to believe they are entitled. Male officers are resentful when it is obvious what is happening. Sexual harassment is taken as a joke when a man alleges it – as well as being a powerful weapon in female hands. Society is increasingly divided and violent. Male officers have reason to believe they will have more of the frontline dangers , directed from the rear by over promoted incompetent females like Cressida Dick. The obsession with female equality is not evidenced in reality. It is a delusion that has loosened some of the rusting nuts and bolts that have been holding the police edifice together since 1829.
Police chiefs and politicians love to boast of new crime fighting technology, but serious criminals, often colluding with corrupt officers, play that technology and work out of sight in legitimate disguise – including parliament and the police.
A TVP officer informed me that 80% of their calls are domestics. Casey wants more attention to domestic violence cases, arguing they are rife in the police. Since the police are also people, we have to put reforming police into the context of a wider society that marginalises if it cannot feminise men , while spending a fortune in a leading role helping NATO wage its proxy war on Russia. This, like Covid 19 is an excellent diversion.
This is a U.K primary role while cutting taxes for the rich, running a third world open door migration policy , stoking up hyper inflation, impoverishing the masses and paying impossible wage rises to public servants like teachers and the NHS. This is the society the police , as an occupying army, must oversee, with London and black migrant gang crime an issue that liberals want ignored. It is not just the police that needs reforming. Our overpaid government , Parliament and Civil Service, including the corrupt target driven Crown Prosecution Service should be top of the list. None of this will happen because this class are like their fallen figurehead , Boris Johnson, more interested in having lavish parties while patronising the masses in what they like to call democracy. The last word on this subject should go to former Assistant Metropolitan Police Commissioner Brian Paddick. He rather summed up his former employer as follows : 'It wasn't my homosexuality that caused me problems in the police. It was m honesty.' He quoted Mark Twain : 'Always tell the truth. That way you don't have to remember what you said.' ('Brian Paddick Line of Fire.')
R J Cook
Met Police: Where next for the force after Casey review?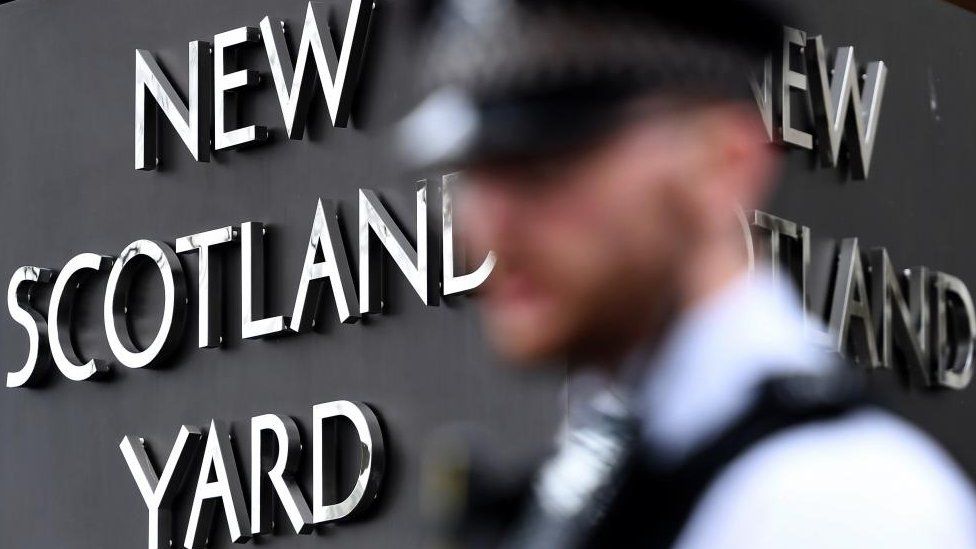 By Mark Easton
Home editor
Policing in this country is in a state of emergency. The warning lights are flashing. The alarms are wailing.
Baroness Casey says the Metropolitan Police was expecting a report highlighting the things it needed to look at – but that, overall, the force thought she would say it's doing a good job.
"It's the exact opposite," she says.
Baroness Casey has a reputation for no-nonsense reports. When Dame Cressida Dick, the former Scotland Yard Commissioner, asked her to review the Met, she must have known what she would get.
Not the measured, dispassionate and legalistic volumes most institutional inquiries deliver.
Her language is often emotional and uncompromising, a style that appeals to journalists and politicians looking for a headline.
This report is so ferocious in its criticism that, in the short term, it is almost certain that trust and confidence levels in the police in London – already down – will plummet further.
With forces across England and Wales, like the Met, re-vetting all their officers, more scandals will emerge.
Every misconduct hearing, every court case, is going to damage public confidence.
Accused of institutional prejudice, it seems unlikely that, in the short term at least, this report is going to make it easier to recruit women, or those from the LGBTQ+ community and ethnic minorities.
Morale is not going to be improved by a report that is so merciless in its criticism of the Met and its culture.
A generation after the Macpherson report found the Metropolitan Police to be institutionally racist, here we are again. Only worse. Sexism and homophobia are added to the list.
The report notes that in 1972, on his appointment as commissioner of the force, Sir Robert Mark said he had "never experienced…blindness, arrogance and prejudice on anything like the scale accepted as routine in the Met".
The report immediately adds that the Met is a very different organisation today. But five decades on, Louise Casey says: "We have found those cultures alive and well".
https://emp.bbc.co.uk/emp/SMPj/2.47.3/iframe.htmlMedia caption,
Watch: Baroness Casey on her blistering report of the Met police
So what is the answer?
The question is really about whether police forces turn things around quickly enough.
The report talks about reviewing progress against various measures after two and five years. Politicians are suggesting they will want to see results within two years.
But with a general election likely next year, and manifestos being written even sooner, will politicians show the patience Sir Mark Rowley, the current incumbent in Scotland Yard, says he requires? Especially if more bad headlines see public anxiety increase still further.
Baroness Casey hints at breaking up the Met, if things don't improve. But that kind of major reform of policing feels some way off.
As things stand, there is no blueprint for a reorganised system in England and Wales – and politicians of all stripes seem content to give Sir Mark the benefit of the doubt for the moment.
Home Secretary Suella Braverman has said she will be "holding the Metropolitan Police and the Mayor of London to account by measuring progress", but adds that she currently has "every confidence that Sir Mark Rowley and his team will deliver".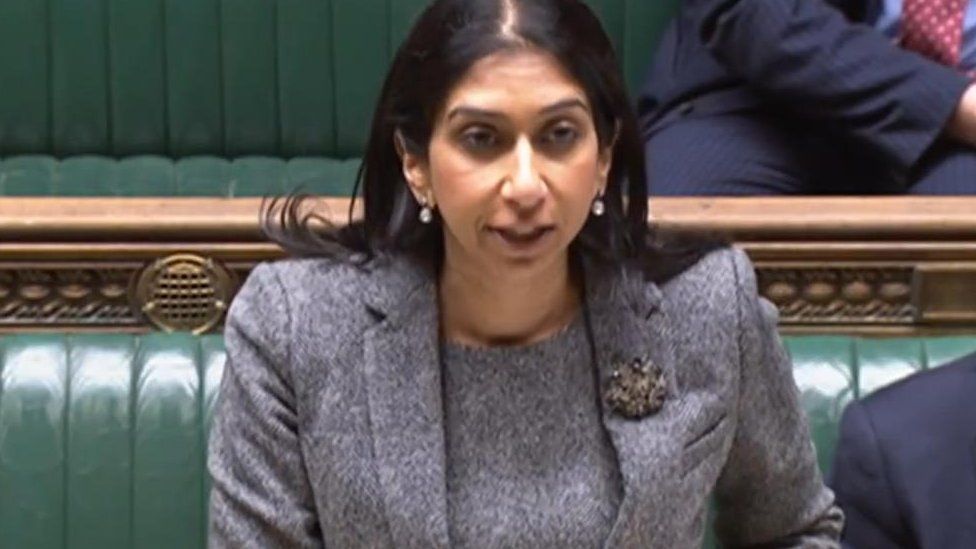 The Labour leader, Sir Keir Starmer, has pointed out that a collapse in trust in the Royal Ulster Constabulary among some communities in Northern Ireland resulted in the successful creation of a new police service, the PSNI.
Is that a hint that a Labour government might institute more radical reform?
Party insiders suggest they will be more hands-on than the current government has been in demanding progress, but there are no plans for systemic change – for now.
What does progress look like? Public confidence figures must improve. Recruitment from minorities must increase. Corrupt officers must be identified and booted out. Vetting must be more effective. Whistleblowers must be supported. Morale must rise.
Sir Mark has already instituted measures he believes will move the dials. But that will take time. Changing culture and rebuilding trust cannot be done overnight.
https://emp.bbc.co.uk/emp/SMPj/2.47.3/iframe.htmlMedia caption,
It is hard to overstate the perilous state of British policing right now.
The tradition of policing by consent – the idea that officers serve as members of the public in uniform, exercising powers with the approval of the people they serve – relies on trust.
But as Baroness Casey baldly states: "The Met has become disconnected from Londoners – their consent can no longer be assumed."
Trust is formed at the point where the police meet the public. But the report finds bobbies who should be on the beat are behind desks, backfilling for civilian support staff who have been stripped out.
"London no longer has a functioning neighbourhood policing service," Baroness Casey concludes.
"The closer the Met get to Londoners, the more beleaguered the service", is her damning conclusion.
Perhaps the only way to sort out the Met was a nuclear option, a report so damning it takes the force back to ground zero.
But a huge question remains: Can a new police service emerge from the ashes with the clock ticking?
Related Topics
More on this story
March 21st 2023
March 20th 2023
She Is Woman by R J Cook
This is a comment related to the following BBC news report. Quite recently their were strenuous calls from Parliament for more Draconian laws to clamp down on social media content. This time it was all about keeping young people, especially girls, safe from harmful content.
The children's commissioner for England , Anne Longfield , has accused social media companies such as Facebook and Snapchat of losing control of the content carried on their platforms, telling them that recent teen suicides should be a "moment of reflection" for the way they operate.
"The recent tragic cases of young people who had accessed and drawn from sites that post deeply troubling content around suicide and self-harm, and who in the end took their own lives, should be a moment of reflection," Longfield told the companies.
Now we have the case of University of Edinburgh student Romy Ulvestad who died at her parents' London home four days after her 21st birthday. She had killed herself. Once again a suitable superficial explanation had to be found. Hard questions and hard facts must be avoided.
University life has changed significantly since my days as an undergraduate and post graduate in the 1970s. That was before Thatcher's vile government decided to disguise mass unemployment by expanding university places to an ultimate goal of 55% from the 3% it was in my day. This was good news for the dim upper middle classes who wouldn't suffer because grants were replaced by student loans, shackles of debt and all for degrees as abundant as toilet paper.
There were only 3000 students at the University of East Anglia when I was there. My father dying when I was 11 meant that I was from a materially poor home unused to the benefits of central heating, hot running water, showers and a daily cleaner. My wealthier spoiled contemporaries never ceased to complain.
The higher the student's social class the more likely they were to complain and use drugs. But all of us had faced a rigorous A level and exam course to get there. It hadn't been our right and the teacher's responsibility as it seems to be today. I also knew that every vacation I would be back on the building sites – a total of 20 weeks a year deep trench pipe laying or digger driving with scant official interest in health and safety. University life may have been tough, but I had known tougher and would know tougher still.
A major problem with an increasingly feminised and feminazi society is that the average bourgeois woman is naturally more feminine than she wants to be. It creates inner conflict, over assertiveness and stridency On one hand she wants the power and recognition of high flying careers. She desperately wants to inculcate the same desires and motivation in her daughters because she isn't just a woman , she is woman, so you must hear her roar. On the other hand she wants to be the most important person controlling her family totally on pain of divorcing and bankrupting her husband, as a feminist right, so 'she chooses and sends her to university -or should I say UNI ?
No responsibility must attach to her if anything goes wrong. It is never her fault because 'she is woman.' That is the most hallowed state in 'liberal democracies' such as Britain's. If ubiquitous 'woman' is not happy with national, international ( like migration policy ) or social events, there will be protests until changes are made. There will be no questions as to why the daughters choose to opt out of an increasingly feminist & Nazi State tyranny where the answers to everything are censorship,more laws , more police and harsher punishments. Don't ever blame mummy because she knows best and is never wrong – whatever the consequences.
R J Cook
'I did not send my child to university to die'
University of Edinburgh student Romy Ulvestad died at her parents' London home four days after her 21st birthday.
She had killed herself after staff failed to provide additional support, despite repeated warnings that she was struggling with her mental health.
Now her mother is adding her support to a campaign for the UK government to create legal duty of care for students.
The university, which apologised for failing Romy, said it had improved the support it offers since her death.
Libby Kitson, Romy's mother, has joined calls for Westminster to change the law to better protect students, and hopes the Scottish government will follow suit.
The petition to the UK government is being supported by 25 bereaved families, who have come together and set up The LEARN Network.
It reached more than 127,000 signatures before the deadline at midnight on Mothers' Day, meaning Parliament will consider the subject for debate.
Speaking to BBC Scotland, Ms Kitson said she did not know that her daughter was struggling with her mental health when she returned to London during the Covid lockdown in 2020.
"Her father and I had no idea about her mental health struggles but they had been well-flagged to people at the University of Edinburgh who could have done something about it," she said.
"I sent Romy to off to university to study classics, which would be a pivotal point for the rest of her life. What I didn't expect to do was send her off to university to die."
'Legal duty of care'
Romy, a classics student and part-time model, died in April 2020, more than a year after she communicated with the university about her struggles by requesting a "special circumstances" application to resit her exams without penalty.
Ms Kitson said: "We want there to be a legal duty of care within all higher education institutions, and I think some people, including our government, seem to think there is some legal requirement in place but there really isn't.
"You want to know that if your child is suffering with any kind of mental health issues, or is overwhelmed by university life, there are people there who are trained and skilled to help deal with it.
"And if they really, really are in a state of crisis you would want to be informed."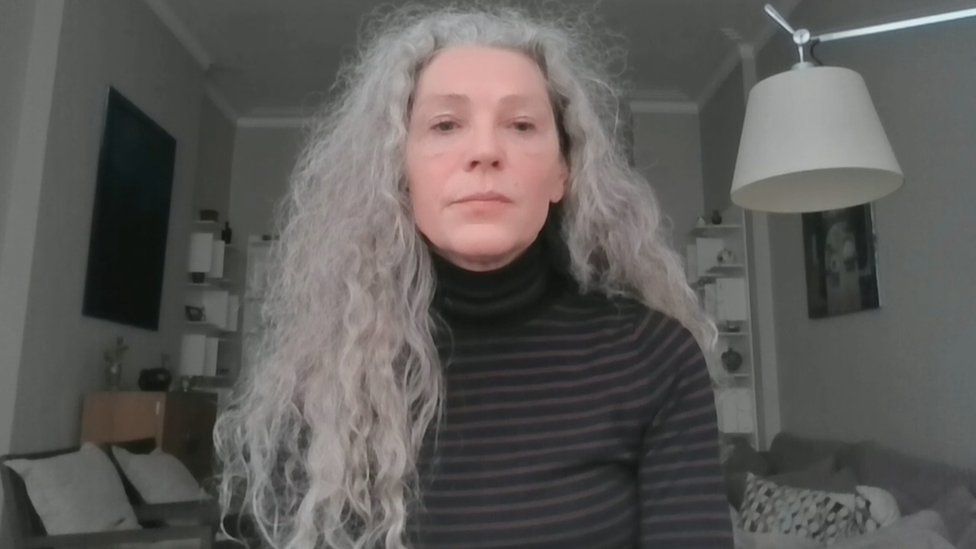 Campaigners from ForThe100 want a change in law to ensure higher education institutions have a legal duty of care towards their students, as schools already do.
The Department of Education has said creating a legally enforced duty of care "would be a disproportionate response".
Ms Kitson said the campaign was not looking to provide a means for families to sue universities, but to prevent similar deaths.
She said she did not want any other parent to have to go through the same situation.
"We would hope that the Scottish Parliament would look at England and Wales and think 'they've led by example, we should follow suit'," she said.
"A Scottish student's life is no less important."
'Deeply sorry'
A University of Edinburgh spokeswoman said it had been "shocked and deeply saddened by what happened" to Romy and "deeply sorry" for the gaps in support given to her.
"Supporting our students' mental health and ensuring their wellbeing is our absolute priority," she said. "Our support policies and practices are under regular review as we continue to focus and improve upon our mental health support provision and provide the best possible environment for our students."
Students at the university now have access to a "named-contact relationship" with staff trained in wellbeing and mental health, alongside other support services.
The spokeswoman added: "We continue to engage with students through both the Students' Association and the Sports Union to identify how best we can shape and develop our services to support students most effectively.
"We work closely with the three other universities in Edinburgh and NHS mental health colleagues to improve pathways into specialist mental health services for students."
'Disproportionate response'
The Department for Education previously responded to the petition by saying that higher education providers already had a "general duty of care not to cause harm to their students through their own actions".
A spokesperson said: "We acknowledge the profound and lasting impact a young person's suicide has upon their family and friends, and know among the petitioners there are those who have personal experience of these devastating, tragic events.
"[However] we… feel further legislation to create a statutory duty of care, where such a duty already exists, would be a disproportionate response."
In a response to the petition, the Scottish government said: "We are determined to support the mental health of all students. Over the last three years we have invested £11.5m to introduce additional counsellors in colleges and universities".
March 19th 2023
Cost of Living: 'I tell my kids I'll buy it tomorrow – and hope they forget'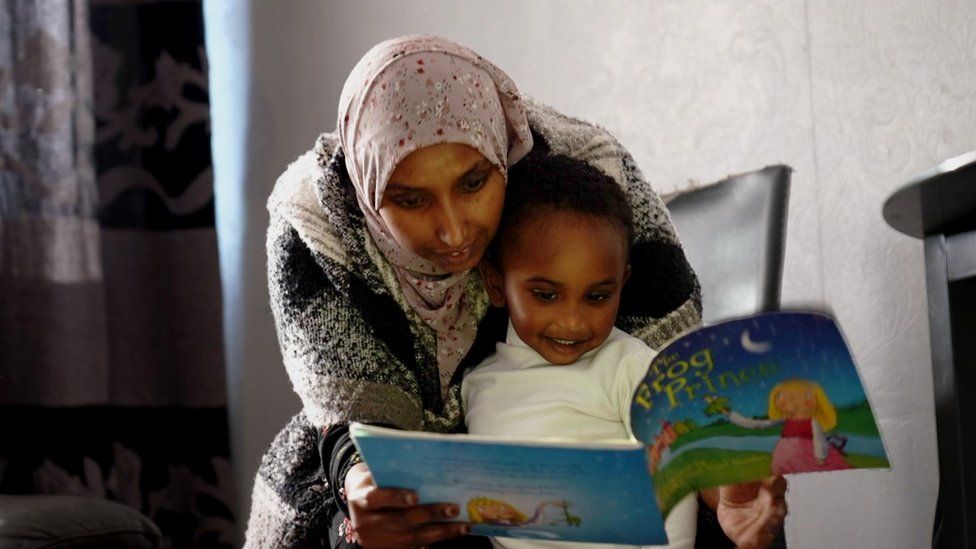 By Michael Buchanan
Social affairs correspondent, BBC News
A charity that specialises in helping British Muslims with financial problems says it has been overwhelmed by demand for help. Requests for crisis grants are running at unprecedented levels, the National Zakat Foundation says.
"It's stark," says Dr Sohail Hanif, chief executive of the NZF. "Some of the stories we're hearing sound as though they're out of war zones, you can't believe they're from the UK."
The charity says requests for help are running at up to 2,000 applications per month, approximately double what it was last year. Due to the surge in demand, it is currently taking them up to four months to process an application – previously it took two weeks.
Successful applicants can get cash grants of around £600 for a single person and about £1,000 for a family with two children.
"People are running out of borrowing options," adds Dr Hanif. "They can no longer turn to family members. Ill health is very common. One bout of sickness can send the family below the poverty line, struggling to pay their bills.
"We're helping a lot of women with children, asylum seekers, victims of trafficking. There is no one demographic that's owning this."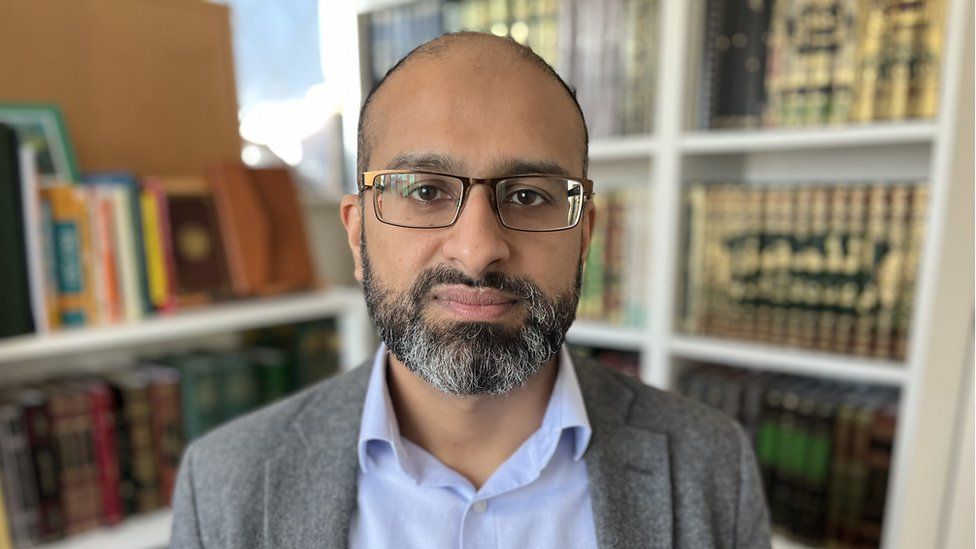 Many of those struggles were on display at a meeting the BBC attended at the offices of the Give a Gift charity, in Leeds.
Nine mothers, all Muslim, gathered to get advice and support on how to deal with rising prices. One, a mum-of-seven, said her family all slept in two bedrooms as the other two rooms in her home were too cold to use. Rising rents meant she couldn't afford to move.
Another said she was constantly stressed, worrying about money, and that her children preferred being at school to being at home as it was warmer.
'Life is not easy'
Berlin Mirre, a mother-of-five, said she had built up large debts as a result of being unable to make ends meet.
The family lives off £236 a week. She pays £66 a week towards her rent, and at least £50 a week on gas and electric. She regularly runs out of money before the week is out.
"Life is not easy now," she says, as her youngest child, two-year-old Ali, plays in another room. "My children don't understand – when they feel cold they just put the heating on. They ask 'can you buy this, can you buy that' and I often say I will buy it tomorrow and hope they forget."
She gets a weekly food parcel from Give a Gift, but worries constantly about her debts. "I pay as much as I can, but it's the minimum amount each month, and the interest is building up. I feel so bad. I don't sleep well at all.
"I think if I die, I will have to answer to God for that money. And who will pay after?"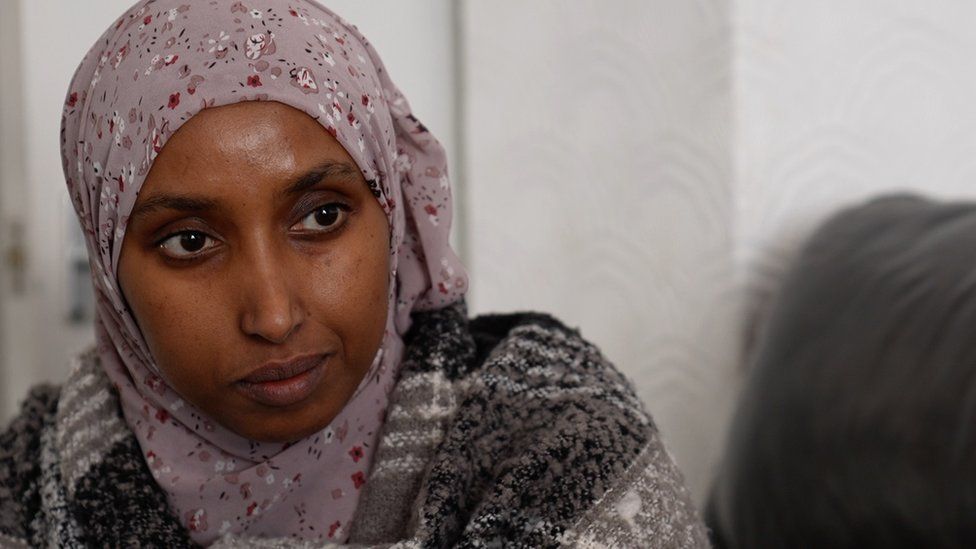 Figures released in January by the Office for National Statistics suggested 26% of Asian households and 46% of people described as "other ethnic groups" said they were somewhat worried or very worried about running out of food. The overall rate for Britain as a whole was 15%.
The figures do of course mask huge variations within different communities – charities say that people of Bangladeshi, Pakistani and black African heritage are struggling the most.
'Bigger crisis in this community'
"The level of need is so much greater now than it was during the pandemic," says Sufia Alam, who runs a food bank at the Maryam Centre, part of the East London mosque.
The mosque started distributing food due to Covid 19 and planned to stop the service last year but soaring inflation has meant it is busier than ever.
"The rising cost of living is a bigger crisis in this community," says Ms Alam. "This is a community that has always been in poverty, lived in overcrowded housing, that's really struggled with employment. And it doesn't help that everything is now so expensive."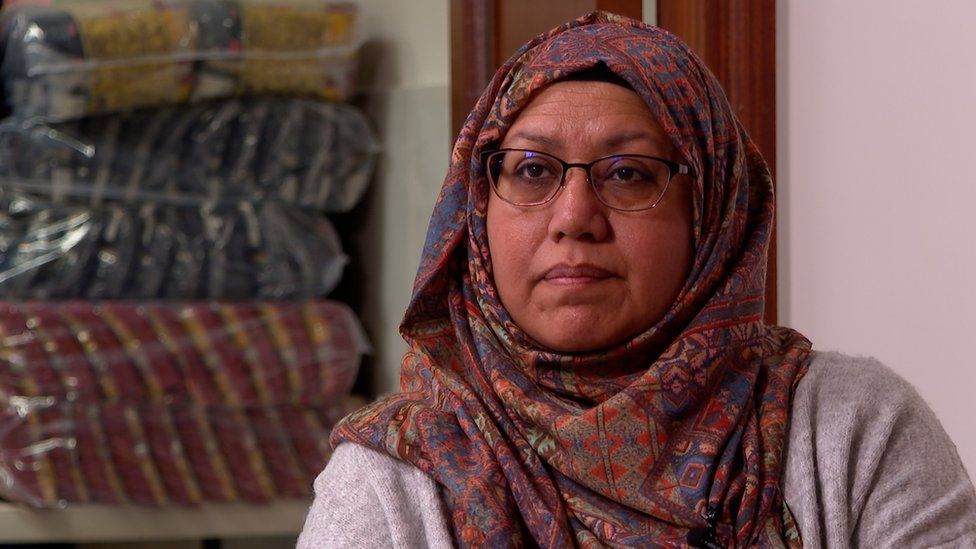 Despite the demand they're seeing, several charities say they believe the real need is even greater due to a lingering sense of shame within Muslim communities in asking for help.
NZF, which raises most of its money during Ramadan, which starts on 22 March, said British Muslims traditionally donate money to aid people suffering overseas.
More Muslims in the UK are beginning to realise there is growing need among their own communities at home, adds Dr Hanif, and donations increased last year.
But there is still a stigma for many. "There is no shame in asking for help, that's our message," he adds.
March 18th 2023
Asylum Hotel Fire
A 400-year-old hotel in West Sussex that was housing Ukrainian refugees has been engulfed by a fire.
The blaze was first reported at 1.08am on Thursday, with ten fire engines, an aerial ladder platform, water carrier and off-road vehicle initially working on the scene in Midhurst.
Originating in the hotel's roof space, a "significant" fire had spread to the adjoining properties, West Sussex Fire & Rescue service said.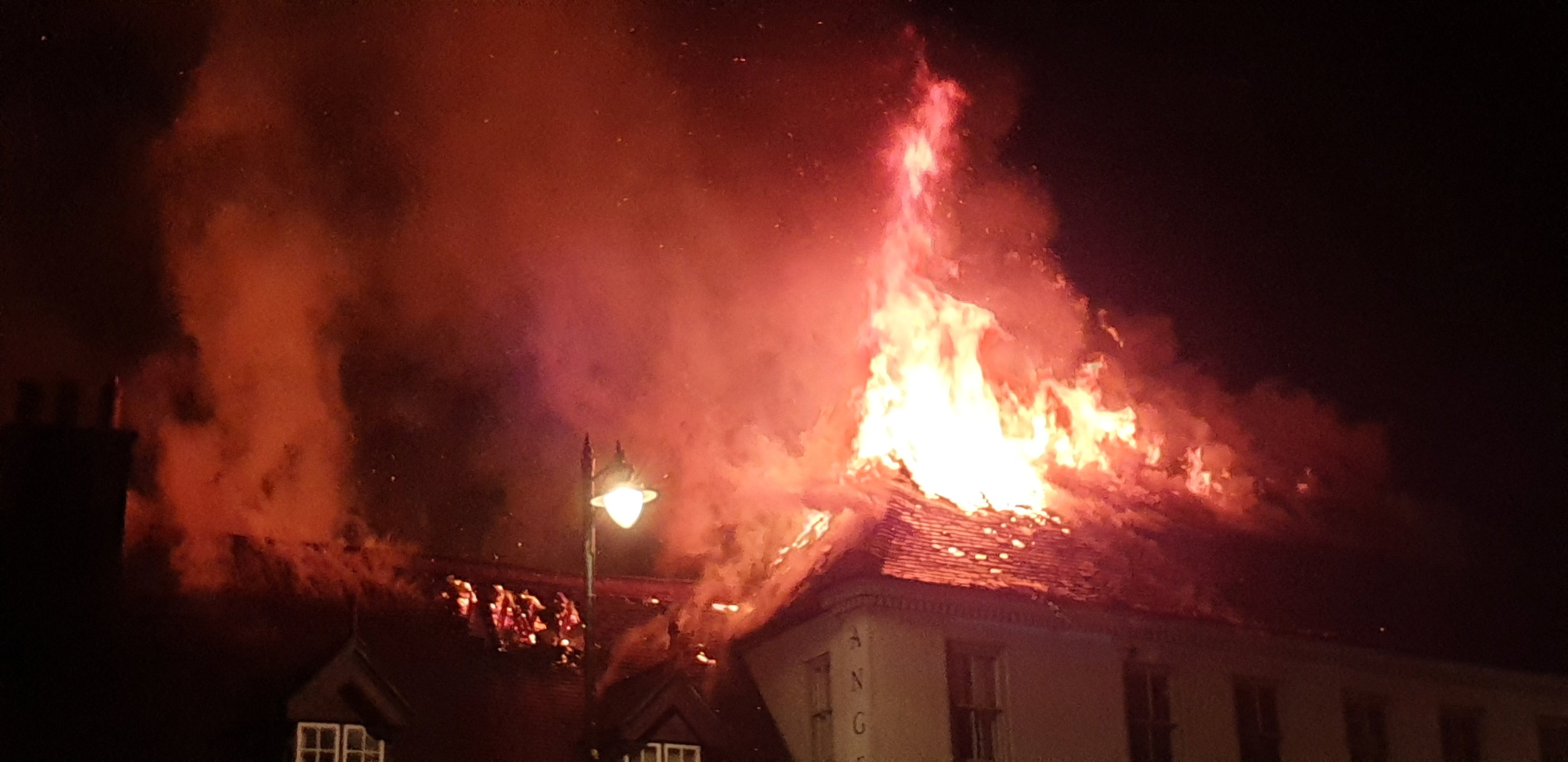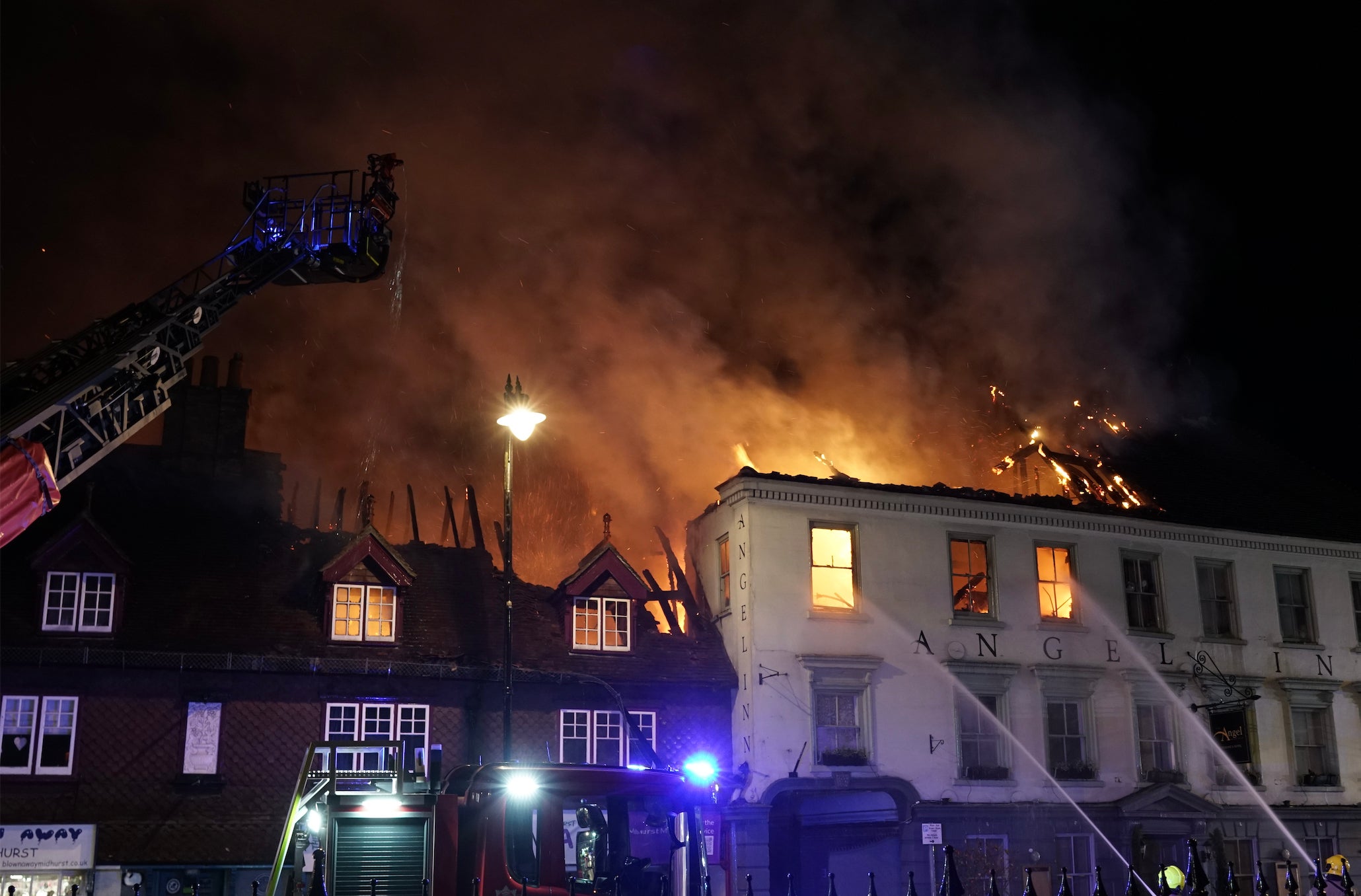 More than 30 people were safely evacuated, with a relief centre set up for those displaced.
As the flames worsened, assistance was later provided by Surrey Fire & Rescue Service, Hampshire & Isle of White Fire & Rescue Service, Sussex Police and South East Coast Ambulance Service, amounting to 15 fire engines.
Met police on 'last chance' as Casey report to condemn failure to change
Exclusive: Findings of official review due out on Tuesday described as 'horrible' and 'atrocious' for force
Vikram Dodd Police and crime correspondentThu 16 Mar 2023
The Metropolitan police is riddled with deep-seated racism, sexism and homophobia and has failed to change despite numerous official reviews urging it to do so, an official report will say.
The report from Louise Casey, due to be published on Tuesday, will excoriate Britain's biggest police force, the Guardian has been told.
Senior government and policing figures are aware of its contents, with one describing it as "horrible" and another as "atrocious". One source with knowledge of the findings said the report would make clear that the Met was in the "last-chance saloon".
The force commissioned the report in 2021 after the murder of Sarah Everard by a serving Met officer, Wayne Couzens. The report will consider whether Met failings result at least in part from institutional misogyny, homophobia and racism.
Lady Casey will criticise the force for failing to tackle its problems despite decades of warnings in previous official reports, and she will illustrate her findings with damning new case studies.
In 1999, a report by Sir William Macpherson on the failings that helped the racist killers of Stephen Lawrence escape justice for so long identified institutional racism as a cause of some of the problems. A decade later, the Met said the label no longer applied. However, Casey will say significant problems persist, and she will raise the question of what should happen to the Met if it cannot reform.
The final draft has been sent to the Met leadership and government, leading to crisis talks in the past few days between Sir Mark Rowley, the Met commissioner since September, and the home secretary, Suella Braverman, Whitehall sources say.
The Met's biggest recent disasters, such as the cases of Couzens and the serial rapist David Carrick, were not one-offs but symptomatic of how profound and serious its failings were allowed to become, the report will say. It will criticise poor past leadership and say pernicious cultures took hold and grew in the Met.
Couzens and Carrick were judged as fit to carry a gun and served in the same unit, the parliamentary and diplomatic protection command, which Casey will highlight as having unacceptably high levels of problematic behaviours.
Casey's team has sent so-called Maxwell letters – which allow figures criticised in an official report to respond before publication – to former Met leaders including Cressida Dick.
The 300-page report is expected to criticise Dick's leadership from 2017 to 2022 as the Met's problems grew. But it will say the problems were apparent before her commissionership. One supporter of Dick said she had been focused on reducing violent crime during her tenure.
Casey will say austerity – when the Conservative government from 2010 cut police budgets – had a damaging effect on the Met, its neighbourhood policing and its relations with the communities it serves. Some officers and units have been left overworked.
The furious reaction to the Couzens case after he was sentenced to a whole-life term prompted Dick to order the review in October 2021. Dick was ousted as commissioner in February 2022 as the London mayor, Sadiq Khan, was unconvinced she could lead the Met out of crisis.
The Casey report will say while Couzens and Carrick were responsible for their crimes, clues were repeatedly missed about the dangers they posed. Couzens was a serial flasher but the Met bungled chances to identify him as a danger to women despite his crimes being reported to them.
A draft of the Casey report has been sent to Rowley and is said to have been met with shock at its findings and concern at the further damage it may do to public confidence in the Met. Confidence was already low before Carrick's conviction in January and details of the Met errors that left him free to attack women.
One senior source said Rowley's turnaround plan had a year to show signs it was working. Another said the commissioner had two years to show progress.
Casey's first set of findings, released in October 2022, focused on the Met's disciplinary system, and found that too many complaints from officers and staff about their colleagues were not taken seriously. Rowley has vowed to change that and already promised reforms.
The October report found that officers and staff were being fobbed off when they complained of wrongdoing, and were reluctant to do so because they feared nothing would be done or there would be reprisals
It found that officers suspected of serious criminal offences, including sexual assault and domestic abuse, had been allowed to escape justice, and Rowley accepted that hundreds of racist, women-hating and corrupt officers had been left in the ranks.
Last June, the policing inspectorate placed the Met into special measures over a series of failings.
A spokesperson for the Casey review said: "The review into the culture and standards of the Metropolitan police was commissioned in light of the appalling facts relating to the murderer of Sarah Everard.
"This must be remembered if at all possible as we move towards its publication. We will not be commenting on its contents ahead of publication. We respectfully ask others to do the same."
Policing faces two more official reports commissioned by the government, including one on the Couzens case, which will be released this year.
The Met faces another damning report on failings that left the serial killer Stephen Port free, and this month the police watchdog will announce whether a Met firearms officer should be referred to prosecutors over the shooting of Chris Kaba last September.
On Thursday night Kaba's relatives said they were "concerned" by the resignations of two officials from the watchdog investigating the shooting.
"We have concerns that two of the senior people at the IOPC [Independent Office for Police Conduct] who have been overseeing the homicide investigation in this case – Michael Lockwood and Sal Naseem – have resigned during the investigation," the family said.
"We find this unsettling and are concerned that it does not affect the nature of the IOPC decisions or their timing – we have already waited too long to know if the IOPC is seeking advice on criminal charges from the CPS."
Lockwood, the director general of the IOPC, stepped down in December as he was the subject of a police investigation into an historical allegation.
The departure of Naseem, the regional director for London and national lead for race discrimination, was announced this month, the organisation said.
March 15th 2023
Climate Change Joke
By R J Cook
The Little Greta episode was, for me ,the highest point in liberal self delusion and hypocrisy. Greta was obviously a mouthpiece and gurning puppet. Still,who can blame her ? She made a fortune, an inspiration and role model to other little middle class girls – and a conscience for the chattering classes.
Little Greta opened up her moralising rantings, squirming about on stage like Ian Anderson of the Jethro Tull band, with the inane pronouncement that 'Climate change has nothing to do with overpopulation.'
Why lead off with such a palpable lie if her scriptwriters were not trying to hide something ? When I was a child in the 1950s there was international fear of the consequences of China's ever swelling numbers. The palliative for the moronic unimaginative masses was comfort in knowing that every Chinese person could be accommodated shoulder to shoulder on the Isle of Wight.
The problem is that those Chinese, like the planet's current 8 billion plus population, are not content with standing shoulder to shoulder. They want to do and have things in a world that offers apparently limitless possibilities. Angry Feminist Nazis tell women world wide they must all be empowered and can be whatever they like. The movement is backed by billionaire agenda setters like octogenarian Jewish financier George Soros, who never mention social class or individual aptitudes.
Five African nations are responsible for current environmentally ruinous unsustainable population growth. White Liberal tyrannical pseudo democracies and other vested interests condemn anyone mentioning this as 'racist.' These nations , like Nigeria and Ethiopia, take it for granted that they can export their surplus to the United Kingdom's benefit Utopia.
Nigeria's hopes are all in the oil barrel ,so life will get worse. Africa's civil wars will proliferate. Pandemics will rage and spread west. Covid,man made as part of 'The Great Replacement' or not, will get worse and more common. Africa's cultural , including religion, poverty and health issues are in full westward flow, at largely the lower class taxpayer's expense and wealthy elite's invitation – as the Gary Lineaker affair demonstrated. No one of the political media elite wants Russia and China in Africa. They want Africa backward and dependent. They want friendly tyrants keeping the door open to cheap resources and cheap ignorant labour for the greedy western planet eaters.
So we come to Ukraine. The Anglo U.S EU elites want its resources , cheap labour cultural degradation and living space for massive migrant inflows of what the ruling super rich elites call the 'New Europeans.' More forests and woodlands will go , the seas will be overfished, the masses living standards will fall faster, crime and disease will proliferate. There won't even be pretence of free speech. Mass media propaganda is already normalised as truth. 'Lord Lineaker' who says he will go on speaking out ,wants Musk to clamp down on trolls who say nasty things about him and his sons. Free speech is only for the elite consensus. That is why this site is watched daily by police and marked unsafe assuming anyone spots its very low google ranking. We are all expected to know our place and toe the elite line into hell and death. R J Cook.
March 14th 2023
Police drop most complaints of officer violence against women, figures show
By Judith Burns, June Kelly and Claire Ellison
BBC News
Complaints about police officers' treatment of women are highly unlikely to result in action, according to new police data for England and Wales.
The National Police Chiefs' Council says nine in 10 completed complaints were dropped in a six month period.
It comes as the former wife of a West Yorkshire Police firearms officer says the force failed to fully investigate her allegations of domestic violence.
West Yorkshire Police says it has now suspended an officer.
Alice, not her real name, says the experience has destroyed her trust in the police.
"I think it's scary, the fact that he's had little control of himself and then been able to go to work and get a loaded gun out and be walking the streets," she told BBC News.
During the six months to March 2022, where cases were completed, no further action was taken against police officers and staff accused of violence against women and girls in:
more than nine in 10 complaints from the public
and seven in 10 internal reports from police against colleagues.
The National Police Chiefs' Council (NPCC) found 1,539 officers had been implicated in alleged police-perpetrated violence against women and girls.
The report says the true figures are likely to be far higher because of under-reporting by police staff, and inaccuracies and inconsistencies in data collection across forces.
Among the complaints from the public, 63% were accusations over use of force, 9% overbearing or harassing behaviour, and 6% sexual assault.
The NPCC concludes it is highly unlikely a police officer will face proceedings over an allegation, with only one in 100 sacked.
The report follows the cases of:
"We need to be harsher in the sanctions that we are imposing upon anyone where there are allegations of this type of behaviour," said Deputy Chief Constable Maggie Blyth, NPCC co-ordinator for violence against women and girls.
Ms Blyth said next year's data was likely to show more cases "as we shine the light and turn those stones, but speeding up that dismissal and removal from the service".
'Overlooking' his behaviour
Alice says her former husband claimed she would never be believed against his word as a police officer.
She describes West Yorkshire Police's response as an "intentional overlooking of his behaviour".
"I have cited to them extreme controlling and coercive behaviour and no investigation was opened," she told BBC News.
"The reality is, in my case, that it's not taken seriously and it feels as though they cover up for one another.
"It's quite unbelievable that the people that are meant to protect you are the ones that are helping the person who's abused you, and poses a threat to you.
"It's just an exhausting and frightening place to be in."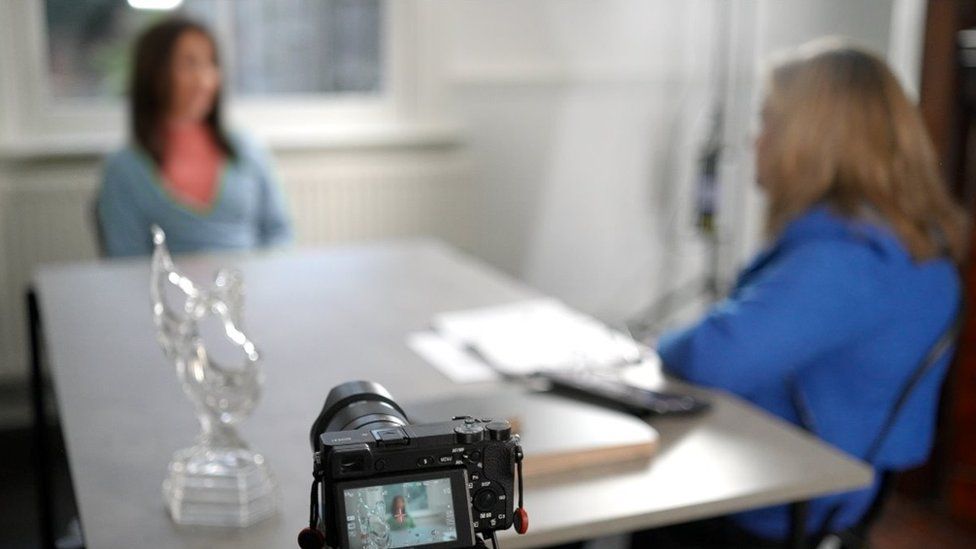 After speaking to Alice, the BBC contacted West Yorkshire Police. An officer has been suspended and the matter referred to the police watchdog, the Independent Office for Police Conduct.
"While we cannot comment further on this specific matter, we encourage anyone who is a victim of domestic abuse to contact us," said a spokesperson for the force.
"Allegations are taken seriously, including allegations involving West Yorkshire Police officers and staff, and will always be fully investigated."
The NPCC also looked at violence against women and girls generally during the six months to March 2022.
These figures show 447,431 recorded domestic abuse crimes and, overall, at least 507,827 crimes of violence against women and girls.
Similar to other crimes, only 6% of these resulted in charges, and domestic abuse survivors have told BBC News that support from police too often falls short.
https://flo.uri.sh/visualisation/13044361/embed?auto=1
The BBC spoke to women at a Resolute meeting. All were anonymous for their own safety.
One young woman said she had been covered in bruises on the chest and neck after her abuser tried to strangle her in the street.
A member of the public called the police, but support from officers was "very minimal", she said.
"They didn't even take me back home."
"They have no compassion whatsoever," said an older woman.
"They make you feel like it's your fault for going with this person in the first place."
A shortage of trained officers is a big problem, according to another. The first police officer the woman was allocated admitted that she had not been trained in dealing with domestic violence, but had been trained in firearms. The woman said it was "just horrendous".
In another case, even contacting the investigating officer was a struggle.
"I found out in October who the officer was. I didn't get any more contact from her until January. She didn't respond to any of my messages."
A spokesperson for South Yorkshire Police said the force was "continuously working" to improve its response to domestic abuse, listening to the views of victims and delivering specialist training to staff in direct contact with victims and perpetrators.
"Often victims live in fear behind closed doors and may find it difficult to come forward, which is why we're committed to bringing those responsible to justice and supporting those affected," said the statement.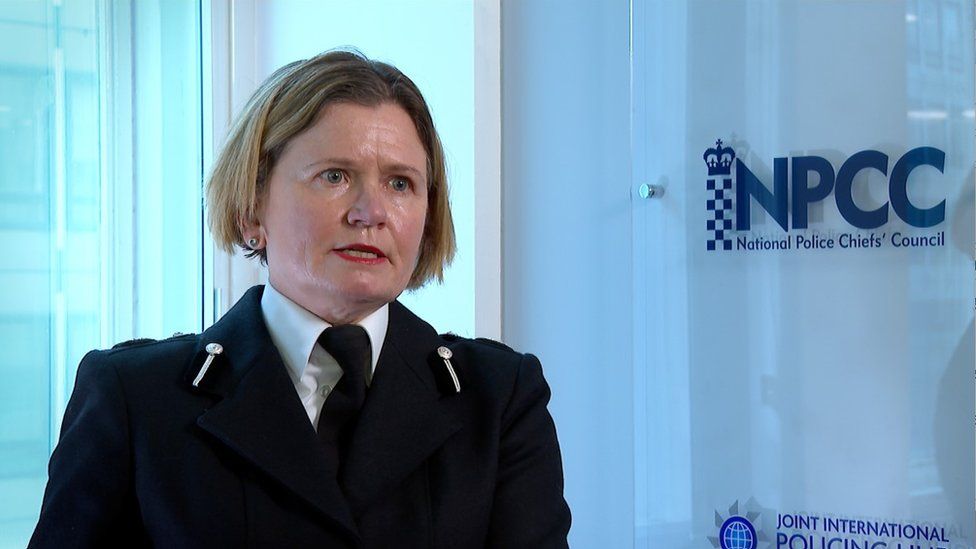 Responding to the overall figures on police investigations, Ms Blyth said forces should focus investigations "consistently on the behaviour of suspects" and improve the treatment of victims.
"We will only rebuild trust when the public and our staff see results and feel the impact of our actions," she added.
If you or someone you know is experiencing abuse, you can call the freephone, 24-hour National Domestic Abuse Helpline, run by Refuge, on 0808 2000 247. A directory of other women's support services is also available on the End Violence Against Women website.
Met Police: Nearly 15,000 allegations made against officers and staff – report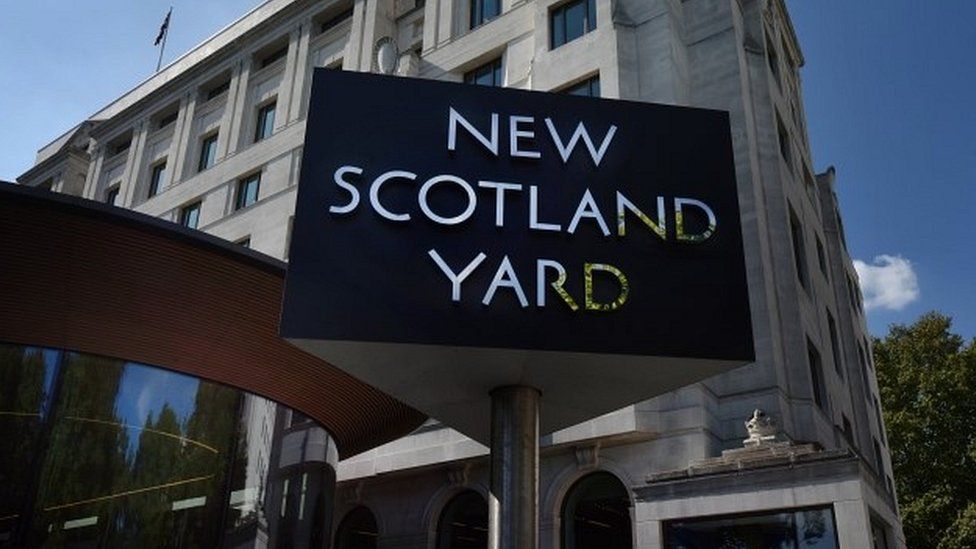 By Jess Warren
BBC News
Nearly 15,000 allegations were made about Met Police officers and staff last year, it has emerged.
They include allegations of racism, harassment, sexism and homophobia as well as sexual assault and excessive use of force.
Six in 10 referred to the Met's "delivery of duties and service".
The Met said the "vast majority" of complaints related to low-level conduct however it was "determined to root out those who corrupt" the force.
The data comes as serious questions have been raised over vetting, disciplinary and dismissal procedures within the force.
They were released following a written question to the Mayor of London, Sadiq Khan, by London Assembly member Unmesh Desai.
The 14,673 allegations were made from 10,200 complaints filed between 1 January and 9 December 2022.
Almost 1,000 related to individual officer actions ranging from "overbearing or harassing behaviours" to "unprofessional attitude and disrespect" and "impolite language/tone".
There were 829 allegations for "use of force", 398 for "discriminatory actions", including 286 claims of racial discrimination and 34 allegations regarding "sexual conduct".
Mr Desai, Labour's Policing and Crime member, called for action to dispel the "growing distrust" in the Met.
'Trust must be restored'
"Complaints need to be better handled; what constitutes misconduct and gross-misconduct must be reassessed and changes made regarding suspension and dismissal for the most serious allegations," he said.
"Trust must be restored."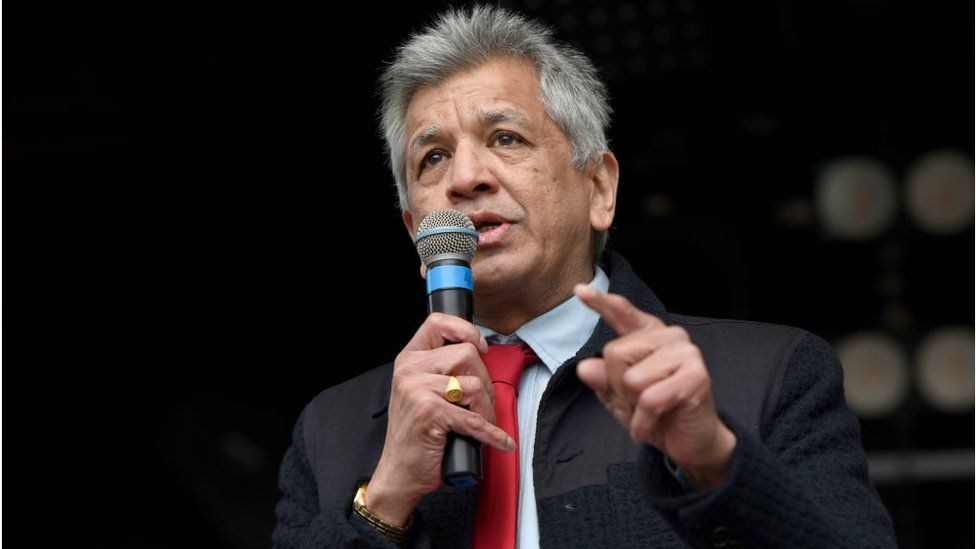 He called on the government to urgently introduce new Police Conduct Regulations.
"It is vital the police leadership have the powers needed to ensure that the system is effective in removing officers who are not fit to serve," he said. 
This month the Met faced revelations about serving and former officers, including PC David Carrick, who pleaded guilty to 49 offences, including 24 counts of rape.
Commissioner Sir Mark Rowley said in response that all 45,000 officers and staff would be rechecked for previously missed offending.
He has also raised concerns about dismissal procedures within the force.
Of the 1,809 Met staff who faced misconduct charges since 2013, 13 were dismissed.
At the London Assembly Police and Crime Committee on 25 January, Sir Mark revealed two to three criminal cases against officers were expected to go to court every week in the coming months.
A spokesperson for the Met said: "The vast majority of complaints received relate to low-level conduct issues which can be resolved to the satisfaction of the complainant without formal misconduct action being taken. However, we are aware some allegations do relate to serious offending.
"We are determined not only to root out those who corrupt the Met, but to do everything we can to ensure people have more confidence to report issues of misconduct and to know that when they come forward, action will be taken."
In November, the force set up an Anti-Corruption and Abuse Hotline managed by independent charity Crimestoppers, the first of its kind.

Follow BBC London on Facebook, Twitter and Instagram. Send your story ideas to hellobbclondon@bbc.co.uk
Related Topics
More on this story
March 13th 2023
Left R Always Right – R.J Cook.
Left R Always Right by R J Cook.
It was no surprise that Gary Lineaker has been welcomed back on board the BBC bourgeois bandwagon. He has been exonerated according to the very flexible corporation urgently rewritten code of conduct.
The issue arose from a Lineaker Tweet comparing the government's proposed measures to recognise the bulk, if not all, cross Channel boat people for the very expensive economic migrants that they are – and to turn them around. He compared government policy to the NAZIS liquidating the Jews. He has pledged to go on speaking out.
Lineaker earns £1.35 million for 3 days a week over 9 months 'work'(sic ) a year fronting a football show that got 500.000 more viewers last Saturday when he was banned from the airwaves, his overpaid ex footballing cronies supporting him in temporary exile.
Lineaker with his migrant vote hungry Labour Party and media cronies played the card that Lineaker can say what he likes because he is a private contractor – which he is in order to minimise his tax bill and £4.5 million Thames side mansion running costs.
It is the lower class taxpayers who suffer the bulk of a tax and price rising Country. This is along with massive impact on an already collapsing conflict ridden health and education service. The gender ,transgender and Ukraine Wars are wonderful distractions from this terrifying reality. If a BBC employee or contractor said anything like this on tweet, they would lose more than their job.
The reasons for the flood of economic migrants are basically down to the decades political corruption in post Imperial Africa and the Anglo U.S resource grabbing wars in the Middle East and Africa. This elite don't want Russo- Chinese led economic development in these places. This is another driving force of the NATO proxy war on a Russia which was expected to play the western fake democracy planet eating game. They want a population of religion obsessed morons kept down by tyrants , like Mugabee, put in place to secure cheap crops , resources and labour.
Given this elite culture , ready to risk nuclear war with Russia, the logic of millionaire football pundit Lineaker's twitter offering, is that the entire African and Middle Eastern population should be allowed in with all of its health, religious and other cultural issues – and the poorer native inhabitants will pay the price in every way imagineable.
Self styled liberals, worship high priests like Lineaker and Southgate, in a country so obsessed with football as the new religion, that girls are now obliged to play it at school as part of the herding and conditioning. These people claim the moral high ground giving the lie to the assertion that Britain is the home of independent media. R J Cook
Lineker to return to air as BBC announces review of guidelines
Summary
Gary Lineker is to return to BBC screens this weekend after reaching a deal with the corporation
The BBC will begin an independent review of its social media guidelines, focusing on how it applies to freelancers outside news – like Lineker
Director General Tim Davie says he acknowledges the current guidance contains "grey areas"
Lineker takes to Twitter to say he is "immeasurably proud" to work for the BBC and "cannot wait to get back in the MOTD chair"
Davie says the Match of the Day presenter is a valued part of the BBC and he looks forward to his return
More from Davie on impartiality and freedom of expression
Here's a bit more from what Director-General Tim Davie had to say in his statement about balancing the BBC's commitments to both impartiality and freedom of expression.
A reminder – he's announced an independent review of the social media guidance.
Article share tools
Share this post
Copy this link
Posted at 10:2010:20
Starmer: BBC chair's position increasingly untenable
Gary Lineker has said he will try to keep speaking up for people with "no voice", after criticism of his tweets on the government's asylum policy.
The Match of the Day host had said the language setting out the plan was "not dissimilar to that used by Germany in the 30s".
Home Secretary Suella Braverman said she was disappointed by the remarks.
The BBC said it was having a "frank conversation" with Lineker about the BBC's need to remain impartial.
On Tuesday, the government outlined its plans to ban people arriving in the UK illegally from ever claiming asylum, in a bid to address a rise in the number of people crossing the Channel in small boats.
Opposition MPs and humanitarian organisations have strongly criticised the proposals to detain and swiftly remove adults regardless of their asylum claim – but the PM and home secretary have defended the plan, saying stopping the crossings is a priority for the British people.
The presenter described it on Twitter as an "immeasurably cruel policy directed at the most vulnerable people in language not dissimilar to that used by Germany in the 30s".
His remarks were criticised widely by Conservative MPs and ministers, including Ms Braverman and Downing Street.
The furore surrounding Lineker's latest remarks puts pressure on the BBC, with director general Tim Davie having made impartiality a cornerstone of his leadership.
Responding to some of the criticism on Wednesday, Lineker tweeted: "Great to see the freedom of speech champions out in force this morning demanding silence from those with whom they disagree."
He followed up shortly after with: "I have never known such love and support in my life than I'm getting this morning (England World Cup goals aside, possibly). I want to thank each and every one of you. It means a lot.
"I'll continue to try and speak up for those poor souls that have no voice."
Earlier, Ms Braverman told BBC One's Breakfast she was "disappointed, obviously" in his comments.
"I think it's unhelpful to compare our measures, which are lawful, proportionate and – indeed – compassionate, to 1930s Germany.
"I also think that we are on the side of the British people here."
March 10th 2023
Fair Game by R.J Cook
Fair Game By R.J.Cook
Sports presenters are 10 a penny, yet last year Gary Lineker earned £1.3 million for one day a week for a 9 month football season . His known personal fortune is £29 million.Gary Lineker's £4m riverside home in one of London's most expensive boroughs is one of the BBC's most high-profile presenters, His home is an affluent spot in Richmond near the River Thames He calls it home.
Following comparing the government's latest efforts to stem the flow of so called asylum seekers who must not be tested, from the Islamic World and Africa , the self styled bourgoise lefties, media folk and others from the comfortable chattering classes have closed ranks to defend him.
There are many reasons to call Britain Nazi , but stemming the migrant flow which impacts on lower class tax payers is not one of them. It was the indifference of wealthy German Jews, during the 1920s and 30s ,that made all Jews a target for the German inter war Nazi Party. Lineaker sounds very similar in his outlook to the UK's oppressed from the viewpoint of scapegoated white working class masses.
The Lineaker's mainstream media supporters are too comortable and protected in their media mansions to care or even understand. NATO proxy war on Russia in 'defence' of Ukraine's exceptionally corrupt Donbas abusing misnomered democracy , is a perfect distraction for dumbed down U.K masses to expand their slavish moronic footballing mentality into Ukraine. This menatlity is so grotesque that British State School girls , most of whom hate P.E, are to be forced into playing football . I comment as a former P.E teacher who has supervised girls'hockey.
I am also a former employee of U.K's H.M Inspetor of Taxes and a tax specialist for a London West End accountant. So I know how the super rich avoid taxes. People like Likeaker and his media colleagues have no right to profer policitcal opinions. Teachers can be fired for preaching politics ,which is what Bucks Tory Council tried to do to me ,following my 'Nuclear Winter' BBC broacast in 1986. That is what should be done to Lineaker ,his equally overpaid supporters Ian Wright and Alan Shearer along with any other BBC employee who doesn't accept that they are not paid to direct or redirect government policy. To accept their right to do that takes ever closer to real Nazism ,War and chaos.
Open door immigration is no sane solution to the chaos of religion obsessed dictatorial world of Afghanistan, Middle East and dictatorial socially stagnant Africa – from where such culturally disparite and disruptive expensive migrants flow. These peoples' ancient cultural outlooks cannot be accommodated by the nonsense of multi culture – or covering up consequent migrant criminal brhsviour..
R J Cook
Gary Lineker told to step back from presenting Match of the Day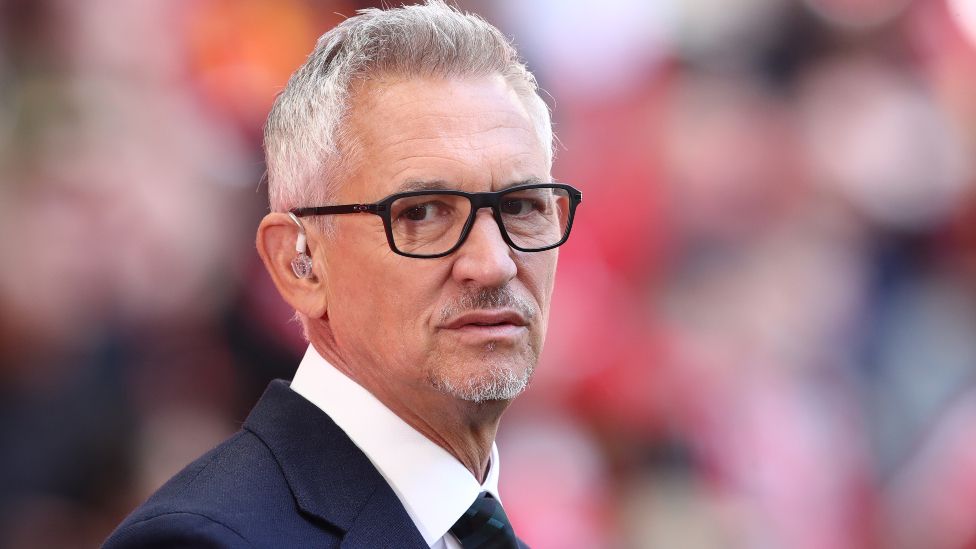 By Rachel Russell & Charley Adams
BBC News
Gary Lineker has been told to step back from presenting Match of the Day until an agreement is reached on his social media use, the BBC has said.
It follows an impartiality row over comments he made criticising the government's new asylum policy.
The BBC said it considered Lineker's "recent social media activity to be a breach of our guidelines".
It added he should "keep well away from taking sides on party political issues or political controversies".
The BBC asked Lineker to step back after "extensive discussions with Gary and his team in recent days".
It "decided that he will step back from presenting Match of the Day until we've got an agreed and clear position on his use of social media", the statement said.
It continued: "When it comes to leading our football and sports coverage, Gary is second to none.
"We have never said that Gary should be an opinion free zone, or that he can't have a view on issues that matter to him, but we have said that he should keep well away from taking sides on party political issues or political controversies."
Fellow pundit Ian Wright said he will not appear in "solidarity", tweeting: "Everybody knows what Match of the Day means to me, but I've told the BBC I won't be doing it tomorrow. Solidarity."
Alan Shearer, who also presents on the show, said he had "informed the BBC that I won't be appearing on MOTD tomorrow night".
Lineker has not yet publicly commented but while presenting 5News earlier, former BBC presenter Dan Walker read out a text live on air from the 62-year-old.
Walker said he had messaged Lineker asking: "What is happening. Are you stepping back?"
He said he had received a reply saying: "No, they've [the BBC] told me I have to step back."
On Tuesday, Home Secretary Suella Braverman outlined the government's plans to ban people arriving in the UK illegally from ever claiming asylum, in a bid to address a rise in the number of people crossing the Channel in small boats.
Lineker reacted to it on Twitter calling it an "immeasurably cruel policy directed at the most vulnerable people in language that is not dissimilar to that used by Germany in the 30s".
Ms Braverman hit out at Lineker's tweet, saying it "diminishes the unspeakable tragedy" of the Holocaust.
Speaking on the BBC's Political Thinking podcast, the home secretary said the Nazi comparison was "lazy and unhelpful" and said her family "feel very keenly the impact of the Holocaust" as her husband is Jewish.
Many opposition MPs and charities also strongly objected to the government's plans.
Prime Minister Rishi Sunak defended the proposals saying stopping the arrival of small boats is a "priority" for the British people.
Richard Ayre, former controller of editorial policy at the BBC, who also served as a member of Ofcom's content board, said the corporation had "no choice" but to take action against Lineker after his tweets criticising the government's asylum policy.
Speaking to BBC Radio 4's PM programme on Friday afternoon, he said: "I think it was inevitable. He [Lineker] has the letters BBC written across his forehead and yet he's plunged right into the most controversial story of the day.
"The fact is this was an immediate issue which Tim Davie, the director general, couldn't sit on over the weekend, he had to solve it this week. He's clearly tried to solve it and reach an agreement with Gary Lineker, they've failed, so this has been the BBC decision. Whether this story moves on depends on what Gary Lineker says himself in the next few hours.
"It's inevitable now that having in effect not sacked him but removed him temporarily at least, the BBC will now come under a torrent of criticism saying it's acting under the government's behest."
A Labour source told the BBC that the corporation should "rethink their decision".
It said: "The BBC's cowardly decision to take Gary Lineker off air is an assault on free speech in the face of political pressure.
"Tory politicians lobbying to get people sacked for disagreeing with government policies should be laughed at, not pandered to. The BBC should rethink their decision."
Scotland's First Minister Nicola Sturgeon called the BBC's decision "indefensible", as she wrote on Twitter: "As a strong supporter of public service broadcasting, I want to be able to defend the BBC. But the decision to take Gary Lineker off air is indefensible.
"It is undermining free speech in the face of political pressure – and it does always seem to be right-wing pressure it caves to."
Lineker has hosted Match of the Day since 1999 and is the BBC's highest paid star, having earned about £1.35m in 2020-21.
He is employed by the BBC on a freelance basis.
The ex-footballer has previously housed asylum seekers and publicly called for better rights and protections for refugees. He has also been critical of successive Conservative governments over issues including Brexit.
His comments have attracted widespread support on social media, with one tweet getting 235,000 likes.
March 9th 2023
Gary Lineker says he does not fear BBC suspension over asylum policy tweet
By Charley Adams
BBC News
More on this story
Gary Lineker has said he does not fear BBC suspension in an impartiality row over a tweet criticising the government's asylum policy.
Asked by reporters outside his home whether he stood by his tweet, the Match of the Day host said: "Course".
Lineker had compared the language the government used to set out asylum plans to "that used by Germany in the 30s".
The culture secretary said the presenter's tweets were "disappointing and inappropriate".
Lucy Frazer said it was "important for the BBC to retain impartiality if it is to retain the trust of the public who pay the licence fee".
The BBC said on Wednesday it was having a "frank conversation" with Lineker about the BBC's guidelines on remaining impartial.
Lineker was asked by a group of reporters outside his London home on Thursday whether he feared "getting suspended" and he answered: "No."
The corporation's former editorial policy controller Richard Ayre said the presenter had a choice to make over his role at the BBC.
He said Lineker must consider whether to stay or to leave and "become a social media influencer".
On Tuesday, the government outlined its plans to ban people arriving in the UK illegally from ever claiming asylum, in a bid to address a rise in the number of people crossing the Channel in small boats.
Opposition MPs and charities have strongly objected to the proposals, but the PM and home secretary have defended the plan, saying stopping the crossings is a priority for the British people.
Responding to some of the criticism on Wednesday, Lineker tweeted: "I'll continue to try and speak up for those poor souls that have no choice."
Lineker, 62, who has presented Match of the Day since 1999 also works for LaLiga TV.
Responding to a question in the Commons Ms Frazer said: "As somebody whose grandmother escaped Nazi Germany in the 1930s I think it's really disappointing and inappropriate to compare government policy on immigration events to events in Germany in the 1930s.
"The BBC is operationally independent and I'm pleased the BBC will be speaking to Gary Lineker to remind him of his responsibilities in relation to social media."
Former culture secretary Sir John Whittingdale said the BBC's requirement to be politically impartial should cover "all those who are presenters on the BBC" and urged ministers to ensure the mid-term review of the BBC's charter would "cover enforcement of this rule on freelancers as well as full-time employees".
Mr Ayre, a former member of the broadcasting regulator Ofcom's content board, said it was "unacceptable" to have someone who works for the BBC "comparing Suella Braverman to the third Reich".
March 8th 2023
The Everyday People Spreading Political Propaganda Online for Fun and/or Profit
Feb 27, 20239:00 AM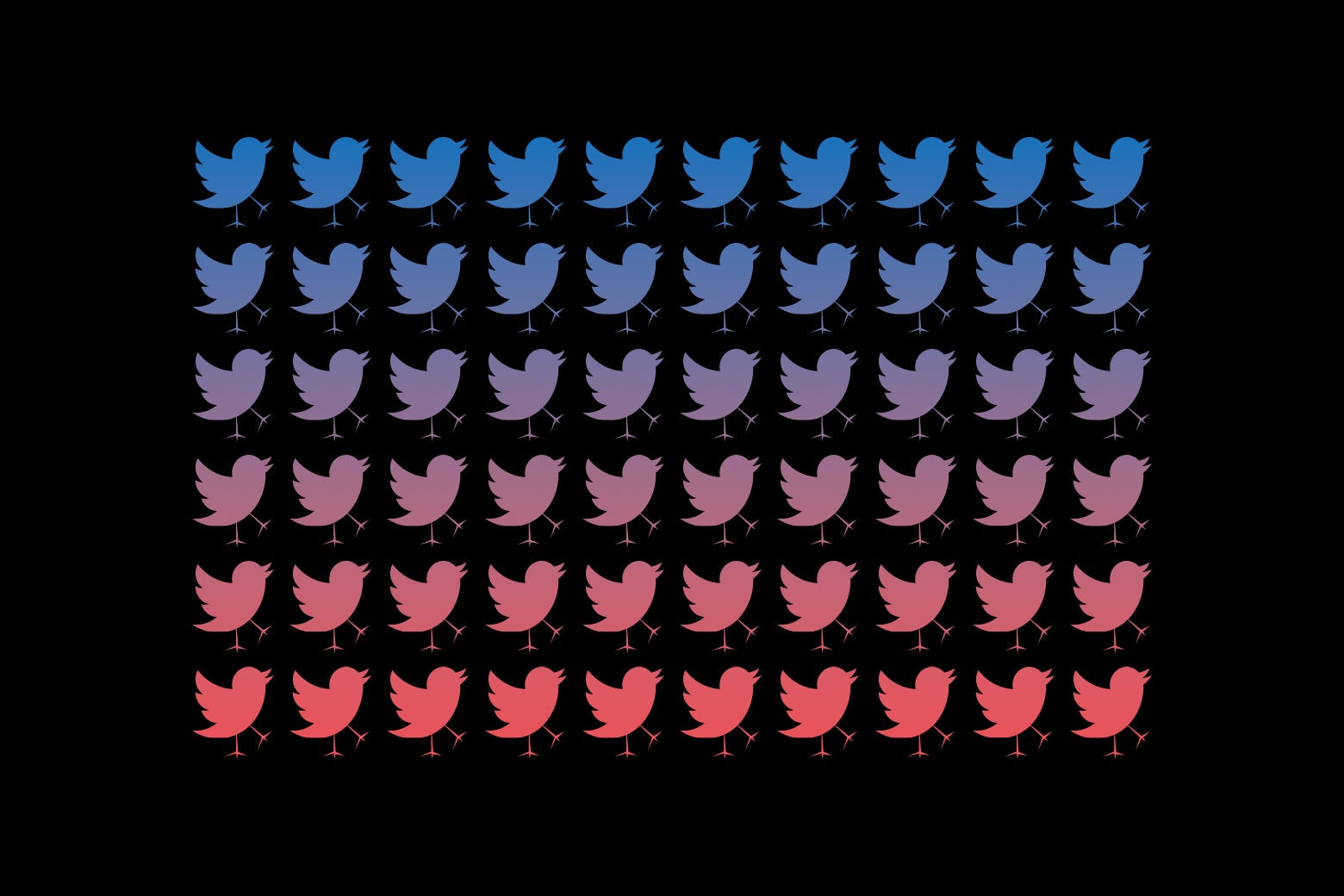 The following is adapted from Manufacturing Consensus: Understanding Propaganda in the Era of Automation and Anonymity, by Samuel Woolley, just published by Yale University Press. Copyright © 2023 Yale University Press. Reprinted by permission of Yale University Press.
If you met D.W., a small business owner living in a city in the United Kingdom, you wouldn't think he masterminded sophisticated computational propaganda campaigns out of his small apartment's living room. But he runs hordes of bot and sockpuppet accounts across several social media platforms, making him what I call an "automated political influencer." He's just one of many regular folks who hold down a range of normal-seeming day jobs while running fairly complex influence campaigns on their own time.
Most of the automated political influencers I've met do their work without any direction or support from a political campaign or government. They do it simply because they want to—because they believe in the causes, politics, and viewpoints they are spreading, and they want to give them a wider currency. Of course, there are some individuals that receive some government support for this type of work; for example, citizens in Venezuela who spread pro-government Twitter propaganda receive small payments or vouchers from the state. But this is not the case for the automated influencers working across the world to achieve their own offbeat political goals.
Advertisement
The people I am concerned with represent a phenomenon fairly singular to the present day: For the first time, technology allows everyday people to run propaganda operations at scale without much coding knowledge or financial outlay. Easily available consumer-level technologies—the internet, various automation tools like "If This, Then That" (IFTTT), and increasingly approachable coding languages like Python (which my interviewees regularly mentioned as their go-to language for bot creation)—now allow propaganda to be created and spread by the mom next door, your dad's fishing buddy, or that nice clerk at the hardware store. These individual propagandists range in age, from teenagers to retirees. The only prerequisites are that they have access to a computer, an interest in politics, and a rudimentary education (they are most often self-taught) in social media marketing.
D.W. told me that he used both social media bots, sockpuppet accounts, and other forms of bots for a variety of purposes. He viewed his use of online automation as a form of political dissent, as activism. He first started "playing around" with bots when he became unemployed. In the U.K., if you are unemployed, you can receive a job seeker's allowance, but you must be actively applying for jobs. D.W. wrote a piece of code to automate job applications for him so that he could get his stipend. According to him, the terms and conditions of the government website did not prohibit automating the process, and to him this was a form of protest—an exercise that "expose[d] the horrible bureaucracy that people get caught up in for being poor." Later, he began building social media bots to spread messages of support for Jeremy Corbin and the U.K. Labour Party. D.W. experimented with different personalities for these political bots: some used humor, some were sincere, others were sarcastic or passive. His goal, he said, was to figure out which one got people to actually engage. He was after behavioral change.
Advertisement
D.W. does most of what he does for political reasons, because he is individuallyinvested in politics. Other individual automated political influencers work for money. These influencers are not being paid in the same way as the villagers in Venezuela—getting cents on the dollar from the government for tweets. Many of the automated political influencers I spoke to in this category saw their bot-building as a freelance business. Many offered their services via websites like Fiverr, an Israeli-based online marketplace where people bid rock-bottom prices for online services; this subset of influencers sold or rented social media bots for small amounts of money.
Other freelance bot builders used social media bots to bring in ad revenue by driving attention to their own social media profiles or websites. Still others had large, sophisticated operations, renting out entire social media botnets to anyone with money. They are generally mercenary in their approach, working for groups with a range of political leanings—as long as they pay. A teammate of mine at Oxford spoke to the proprietor of one such operation in Poland, who said he maintained over 40,000 unique online identities that he rented out for "guerilla marketing" purposes to various political and commercial entities. His accounts—cyborg accounts that used both automation and human oversight—could be launched to talk up particular products or companies in a way that seemed organic. As he openly admitted during the interview, he had also rented his accounts out for political purposes during national and European Union–wide electoral campaigns.
Advertisement
Most of these individual digital propagandists' bot accounts take advantage of online anonymity (although some—especially those seeking ad revenue—did automate social media profiles that used their real names). They all depend to some degree on bots, sockpuppets, or other automated features of the web, including trending and recommendation algorithms. And definitionally, they all engaged in at least some inherently political work. The influencers I sought out and spoke to are not those who use bots simply to sell regular commercial products (though some do that too): the people I am talking about here are all using digital tools to sell political ideas.
There has been a recent shift in how automated political influencers (and even organic, nonautomated political influencers) operate. Political campaigns and other elite actor groups have taken notice of influencers who are interested in politics—both celebrity and small-scale. Members of my research team and I documented our research in Wired into the rise of the latter group—what we called the partisan nanoinfluencer in politics.
These nanoinfluencers, who generally have a following of 5,000 or fewer, are now being recruited and paid by political campaigns and other groups to spread particular types of content during elections. According to the digital political marketers we have spoken to, the logic is that these regular people have more intimate, local connections with their followers, and because of this their messages hit harder. (This is the same principle I've seen used for WhatsApp propaganda campaigns: that we are more likely to believe and act on information we hear from a trusted source with whom we feel a personal connection.) According to our own experience and that of other researchers, it's likely that some of these influencers—both celebrity influencers and "regular" nanoinfluencers—use social bots to achieve their goals.
In many ways, the use of paid influencers is a logical step for propagandists working online. Human-run accounts are, after all, more difficult for platforms to justifiably delete than bots or sockpuppets. It can be hard, put another way, for entities like Meta, Twitter, and Alphabet to judge such activity as coordinated inauthentic behavior, which would be grounds for suspension or deletion.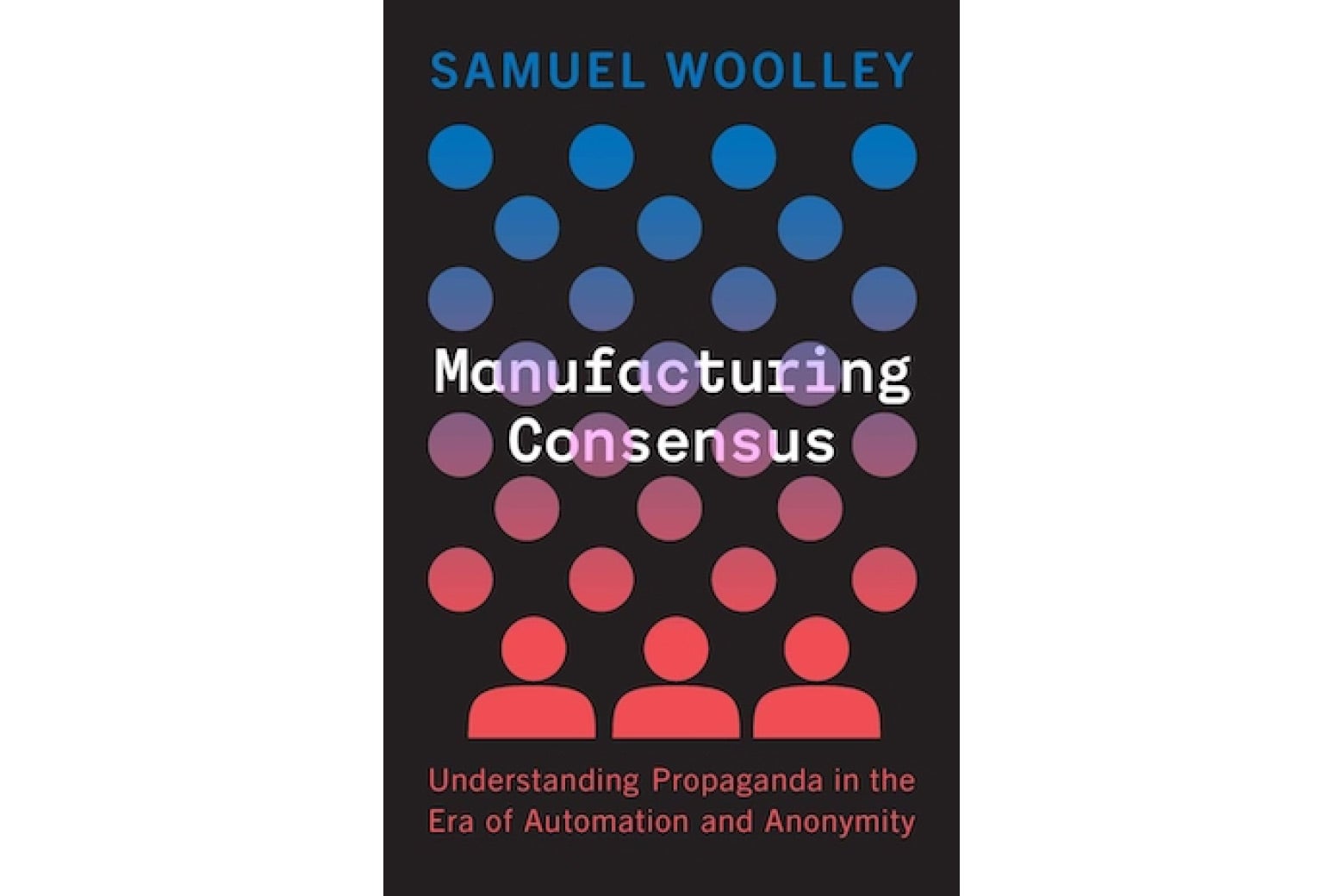 By Samuel Woolley
Asylum plan 'very concerning' and would break international law – UN refugee agency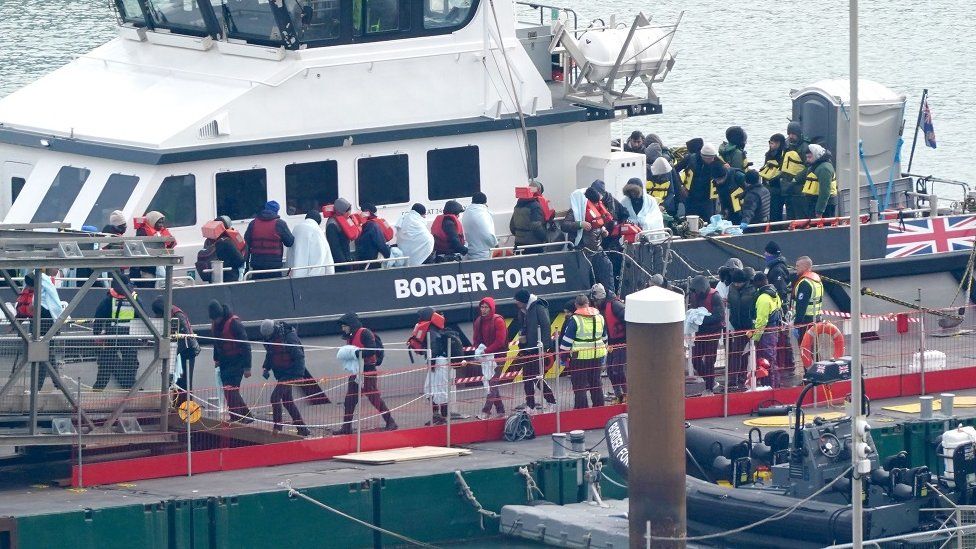 By Christy Cooney
BBC News
The government's proposed asylum law is "very concerning" and would block even those with a compelling claim, the United Nations refugee agency has said.
The UNHCR's representative to the UK, Vicky Tennant, told the BBC the measure would break international law and was not needed to stop Channel crossings.
Prime Minister Rishi Sunak has said he is "up for the fight" to bring in the law and overcome any legal challenges.
Labour has said the plans risk "making the chaos worse".
On Tuesday, the government outlined a new law which would effectively ban anyone who arrives via an illegal route from claiming asylum in the UK.
Anyone found to have entered the country illegally will also be blocked from returning or claiming British citizenship in future.
The measure is part of attempts to address an increase in the number of people arriving in the UK via Channel crossings each year, which rose from around 300 in 2018 to more than 45,000 in 2022.
Asked for her reaction to the plans on the BBC's Newsnight, Ms Tennant said: "We're very concerned. This is effectively closing off access to asylum in the UK for people arriving irregularly.
"We believe it's a clear breach of the Refugee Convention, and remember even people with very compelling claims will simply not have the opportunity to put these forward."
The Refugee Convention, first agreed in 1951, is a multilateral treaty that sets out who qualifies as a refugee and the obligations of signatory states to protect them.
Ms Tennant said that the UK has a "longstanding humanitarian tradition" and that issues with migration could be addressed with proper controls and a better-administered system.
"Get the asylum system working," she said. "Get fair, efficient, faster asylum processing happening.
"If people aren't entitled to asylum send them back to their own countries and if they are then allow them to integrate and move that process on much more quickly."
Also speaking to Newsnight, Conservative MP Richard Graham said the government's policy should be judged on whether it is implemented with "determination, compassion, and proportion".
Read More https://www.bbc.co.uk/news/uk-politics-64884435
March 7th 2023
Kim HarrisbergAxelle RescourioTala RamadanContext
Barry Malone: "At times like this, we have to stick together. And what sort of solidarity is better than global solidarity? For this piece, Context tapped correspondents in Johannesburg, Beirut, Mutare, Lagos, New Delhi and London to put together a series of tips on how to survive without electricity. As blackouts and power shedding become more common around the world, maybe this is one for your bookmarks."
BM: "I absolutely love the idea for this podcast series from the BBC. They get people from different generations around a table to discuss surviving the crisis. Can young people today learn from those who managed to scrape through previous crises in the 80s and 90s? Give the episode with Sophia and Chris a listen."
From our partners
Zanji SinkalaContext
BM: "At times like this, you often hear middle class people moaning that the price of coffee has gone up or that they can't go out to restaurants anymore. But nobody is suffering more than people who were already suffering. This piece talks to some of the most disadvantaged people in Zambia about how their lives have changed since the crisis began."