Joe Biden sends 'potentially fatal' message to allies amid China threat 'US won't come'
Aurora Bosotti
Joe Biden sends 'potentially fatal' message to allies amid China threat 'US won't come' (msn.com)
Comment The threat the British elite are concerned about is to their nasty little world of fake multi culture where it is all about cheap labour and ever bigger profits. We had all this garbage before Glasnost , when the Russians were coming for us..
Why should the U.S save the smug patronising European elite , including the British ? National interest always means class interest here. Biden isn't as stupid as I thought. He is going off message and doing some sensible things at the moment. The last thing he wants to do is listen to the small minded British ruling classes, men ( sic ) like Boris Johnson – the Winnie Churchill wannabe -.
Churchill was also a nasty piece of work who wanted to nuke the U.S.S.R. Our elite are a threat to China because they want regime change. Look at the absurd gunboat incident recently because they want Ukraine in the club, going well over a red line with Russia. then they posture with their little aircraft carrier for which they cannot afford aircraft because political correctness and bureaucracy takes all the money.
These are the sort of fools who brought us the conditions for two world wars . All to easy to blame Hitler. You need to know a bit more than that before having an opinion on that one, just as you need to think a bit deeper before accepting the Daily Express jingoism.Blair , Cameron and their entourages have lured the U.S into enough Middle Eastern causes and trouble , like women's rights and other nonsense. They have had a leadsing role setting the world on fire. let's hope Biden continues to buck the trend he was supposed to follow. R J Cook
Boris Johnson fails to persuade Joe Biden to delay Afghanistan exit -August 25th 2021.
Boris Johnson fails to persuade Joe Biden to delay Afghanistan exit (msn.com)
Fleeing Americans beaten by Taliban in Kabul, Pentagon chief tells Congress – August 21st 2021
Defense Secretary Lloyd Austin told members of Congress on a conference call Friday that Americans attempting to evacuate Afghanistan have been beaten by the Taliban, directly contradicting President Biden's assertion that U.S. citizens were not being blocked from the airport, two lawmakers told The Post.
Striking a decidedly more concerned tone than the commander in chief, Austin called the abuse of Americans at the hands of the Taliban "unacceptable" as lawmakers sought answers on how the Biden Administration is attempting to get U.S. citizens and allies out of the country.
Read More : Fleeing Americans beaten by Taliban in Kabul, Def Sec Austin tells Congress (nypost.com)
Taliban More Liberal Regime Than Australia – August 20th 2021
The IPCC Report & the Pivot from Covid to Climate. The New Normal brigade are prepping us for a change of direction. August 17th 2021
Kit Knightly
guardian.org/2021/08/11/planned-euthanasia-does-not-constitute-healthcare-no-matter-how-hard-you-clap-for-it/
Covid news – live: Hospitals declare 'black alerts' as UK records 104 further deaths – August 11th 2021
The Guardian view on Biden's bipartisan bill: one battle won, many more to…Renewed calls for federal protection for live performance industry
Rising patient numbers are placing further strain on the NHS across the country, with major hospitals declaring "black alerts" over bed shortages and more operations being cancelled.
Hospital chiefs have warned the NHS is now the busiest it has ever been, and the health secretary, Sajid Javid, has accepted the health service will need more investment.
In recent weeks hospitals across England have seen record levels of non-Covid patients turning up at A&E, with a lack of intensive care beds meaning routine surgeries, including for some cancer patients, have been cancelled across England.
It comes as the UK recorded 29,612 new Covid cases and a further 104 deaths within 28 days of a positive test in the latest 24-hour period.
Meanwhile, Professor Sir Andrew Pollard, the head of the Oxford Vaccine Group. said reaching herd immunity is "not a possibility" with the current Delta variant.
"The Delta variant will still infect people who have been vaccinated," he told MPs. "And that does mean that anyone who's still unvaccinated at some point will meet the virus."
He added: "We don't have anything that will [completely] stop that transmission."
Key Points
Hospitals declare 'black alerts' as more operations are cancelled
Delta variant renders herd immunity 'impossible'
Labour MP hits out at 'scam' travel testing programme
Government advised that 16 and 17-year-olds should be vaccinated
Small group 'likely' to be given third dose but broader booster programme 'still uncertain,' expert says
UK records 29,612 new cases and 104 further deaths
Experts look into why fully vaccinated people are still getting coronavirus
Watch: Experts look into why fully vaccinated people are still getting coronavirus
US to deliver nearly 837,000 Pfizer jabs to Caribbean
18:22 , Leonie Chao-Fong
The US will deliver nearly 837,000 Pfizer vaccines to Caribbean nations as the region struggles with a spike in cases, the US government has announced.
The Bahamas is expected to receive 397,000 doses, while Trinidad and Tobago will get more than 305,000 doses, AP reports.
Barbados will receive 70,200 doses, while 35,100 are slated for St. Vincent and the Grenadines, 17,550 for Antigua and 11,700 for St. Kitts and Nevis.
The Caribbean region has reported more than 1.29 million cases and more than 16,000 deaths, with some 10.7 million people vaccinated so far, according to the Trinidad-based Caribbean Public Health Agency.
Among the hardest hit of the Caribbean nations is Haiti, which received its first vaccine shipment on 14 July.
Italy prioritises vaccination of teenagers ahead of school return
18:03 , Leonie Chao-Fong
Young people aged between 12 and 18 in Italy should be prioritised for vaccinations ahead of the beginning of the new school year in September, the government has said.
In a letter addressed to regional regional governors, seen by Reuters, the government's special Covid Commissioner, Francesco Paolo Figliuolo, called on the regions to vaccinate teenagers without them requiring a reservation.
Some 40 per cent of around 4.6 million Italians aged below 19 have had at least one vaccine dose and around 23 per cent are fully inoculated, according to the latest government data.
Florida governor says school leaders could be denied salaries in clash over mask wearing
17:44 , Leonie Chao-Fong
Florida's governor has said school leaders' salaries could be withheld if they implement mask-wearing mandates in their schools, writes Louise Hall.
Last month, Mr DeSantis signed an executive order banning the use of mask mandates in schools, saying "all parents have a right to make healthcare decisions" for their children.
This week, the governor's office said that the state board of education "could move to withhold the salary of the district superintendent or school board members" who refuse to comply.
Deaths on the rise in nearly every country in Central America
17:25 , Leonie Chao-Fong
Covid-19 deaths are on the rise in nearly every country in Central America, including a 30 per cent increase in El Salvador, Reuters reports.
According to the head of the U.N,-affiliated Pan American Health Organisation (PAHO), cases have been falling in Panama and Costa Rica, but were on the rise in Honduras, Belize and El Salvador.
Teenagers seriously ill with Covid 'led to vaccine rollout extension'
17:06 , Leonie Chao-Fong
Officials extended the UK's vaccine programme to children aged 16 and 17 after a number of teenagers fell "seriously ill" with Covid, it has emerged.
Professor Adam Finn, who sits on the Joint Committee on Vaccination and Immunisation (JCVI), said it was "clear that the number of cases and the number of young people in the age group – 16, 17 – that were getting seriously ill merited going forward with giving them just a first dose", writes Tom Batchelor.
© Provided by The Independent
Teenagers seriously ill with Covid 'led to vaccine rollout extension'
Delta variant underscores limitations of China's Covid-zero strategy
16:47 , Leonie Chao-Fong
As the highly contagious Delta variant spreads across the world, China is struggling to contain its latest domestic outbreak caused by the same variant, writes William Yang.
The number of Covid-19 cases reached a seven-month high on Tuesday, as the country reported 143 new cases – which Chinese state media have characterised as the most serious since the pandemic first broke out in Wuhan last year.
So far, China has relied on a heavy-handed approach to contain the spread of the virus, including imposing targeted lockdowns, curbing travelling and launching large-scale testing.
'They will have to take the plunge': Delta variant underscores limitations of China's Covid-zero strategy
Hospitals declare 'black alerts' as more operations are cancelled
16:28 , Leonie Chao-Fong
Rising patient numbers are placing further strain on the NHS across the country, with major hospitals declaring "black alerts" over bed shortages and more operations being cancelled, writes Shaun Lintern.
Hospital chiefs have warned the NHS is now the busiest it has ever been, and the health secretary, Sajid Javid, has accepted the health service will need more investment.
NHS summer crisis: Hospitals declare 'black alerts' as more operations are cancelled
UK records 29,612 new cases and 104 further deaths
16:09 , Leonie Chao-Fong
The UK has recorded 29,612 new cases of Covid in the latest 24-hour period, according to the government's coronavirus dashboard.
A further 104 deaths within 28 days of a positive test were also reported, bringing the total number of people who have died in the UK from Covid-19 since the pandemic began to 130,607.
47,129,400 people have received the 1st dose of a vaccine and 39,839,709 have received a 2nd dose
UK reportedly orders more Pfizer vaccines for booster campaign next year
15:57 , Rory Sullivan
The government has reportedly started ordering more doses of Pfizer's coronavirus vaccine for a booster campaign next year.
Although the Department for Health and Social Care does not comment on commercial vaccine supply arrangements, the Times reports that the price of each shot has risen from £18 to £22 due to global demand.
This comes after the health secretary Sajid Javid said earlier this month that the booster programme would start in September.
Pandemic drives up book sales in Sweden
15:29 , Rory Sullivan
A record number of books were sold in Sweden in the first half of 2021, as people spent more time at home because of the pandemic.
Sales increased by 10 per cent from the same six months in 2020, according to the Swedish Booksellers' Association.
"The trends we have seen since the start of the pandemic continue – it is digital sales channels and formats that are increasing, while book sales in physical bookstores are declining," the organisation said.
Australian Olympic Committee hits out at South Australia's 'cruel' quarantine requirement
15:10 , Rory Sullivan
The Australian Olympic Committee (AOC) has hit out at South Australia for imposing a "cruel" additional quarantine on Olympic athletes returning from Tokyo.
After isolating for two weeks in a hotel, the Olympians must self-isolate for a further fortnight at home.
The measure will affect 56 members of the Australian Olympic team.
"While other countries are celebrating the return of their athletes, we are subjecting ours to the most cruel and uncaring treatment," AOC chief executive Matt Carroll said.
"Not only are our Olympians fully vaccinated, but they have also been living in a highly controlled bubble in Tokyo, taking the utmost precautions — tested daily over many weeks," he added.
German nurse accused of administering saline solution instead of Covid vaccine
14:50 , Rory Sullivan
Authorities in Germany are asking 8,600 people to have another vaccine shot after a nurse was accused of administering saline solution instead of proper doses.
The 40-year-old nurse is thought to have switched out at least six Pfizer doses at a vaccination centre in Friesland in April.
However, as it is unclear whether their actions affected more people, local health officials want all 8,600 people who attended the vaccination centre between 5 March and 20 April to have a further shot.
German nurse accused of administering saline solution instead of Covid vaccines to thousands of patients
Clinical Covid trial to test three anti-inflammatory drugs
14:30 , Rory Sullivan
A clinical trial in 52 countries will investigate whether three anti-inflammatory drugs can be used to treat Covid-19, the World Health Organisation (WHO) has said.
The drugs are currently used for malaria, cancers and diseases which affect the immune system like rheumatoid arthritis.
"These therapies – artesunate, imatinib and infliximab – were selected by an independent expert panel for their potential in reducing the risk of death in hospitalised COVID-19 patients," the WHO said on Wednesday.
The trial comes after a similar one last year found that remdesivir, hydroxychloroquine, lopinavir/ritonavir and interferon did not help coronavirus patients.
France plagued by anti-vaccine graffiti
14:10 , Rory Sullivan
Covid-19 vaccination centres in France have been targeted by vandals as the country speeds up its immunisation programme.
Swastikas and words like "genocide" have been sprayed onto buildings throughout the country in recent weeks.
Stars of David were painted onto one centre in Neuille-Pont-Pierre, with its mayor denouncing such vandalism for being "racist and cowardly".
"Wrecking a vaccination centre speaks volumes about the motives of the perpetrators, who will be tracked down," health minister Olivier Veran tweeted.
Iran must 'urgently' curb Covid-19 transmission, supreme leader says
13:49 , Rory Sullivan
Iran needs to "urgently" curb the spread of coronavirus, the country's supreme leader has said.
In a televised speech, Ayatollah Ali Khamenei said: "The pandemic is Iran's number-one problem today…The number of infected people and the fatalities are truly tragic…It is an urgent matter that must be curbed."
Despite banning imports of US and British-made vaccines, he advised the government to increase attempts to import more doses as well as manufacture more of its own shots.
In the throes of a fifth wave, the country identified 42,541 new daily cases on Wednesday, meaning more than 4,280,000 people have been infected with the disease so far. Almost 100,000 people in the country have died from the virus, according to the health ministry.
Stevie Nicks cancels gigs due to Covid concerns
13:30 , Rory Sullivan
The Fleetwood Mac star Stevie Nicks has cancelled her remaining gigs in 2021 due to concerns about coronavirus.
The performances were scheduled to take place in California, Colorado and Texas.
Announcing the decision, the 73-year-old singer said: "My primary goal is to keep healthy so I can continue singing for the next decade or longer."

US is pulling out of Afghanistan, but still trying to 'watch what's going on over the fence,' Russian defense minister tells RT
28 Jul, 2021 13:44Get short URL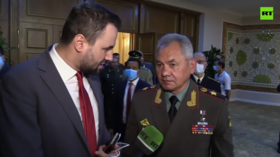 Follow RT onRussian Defense Minister Sergey Shoigu has told RT that, despite US President Joe Biden's plans for a full troop withdrawal within the next few months, Afghanistan still faces American efforts to interfere in its internal affairs.
Speaking to journalists on Wednesday, the military chief said US intentions to monitor the advance of insurgents from afar indicated that Washington still has plans for the Central Asian nation long after all its troops leave the country later this summer.
"Why are you coming out if you're still trying to watch what's going on from over the fence?" he asked.
Shoigu went on to say that American officials are engaged in "pesky" negotiations with nations across the region to set up and maintain logistics centers and hubs for military equipment to be moved through. These could also serve to help extract Afghans who cooperated with US forces, and now fear retribution as Islamist forces gain ground. The Taliban, a prohibited terrorist organization in Russia, now claim to have occupied the majority of the country, and forces loyal to the government in Kabul have sought refuge from fighting in nearby Tajikistan.
The defense minister asked whether it was possible to "find a place where good things came of the US moving in and staying for a long time." According to him, the chaos and bloodshed seen in Afghanistan have been seen elsewhere. "It is the same in Syria. It is the same in Libya. When non-regional players intervene, this is what happens."
Earlier this year, Biden committed to withdrawing all American troops from Afghanistan by the 20th anniversary of the 9/11 attacks in September this year. There have been warnings, however, that the US-backed government could fail to keep control of even its historic strongholds, and the US and its allies are reportedly considering providing air support to keep back the Taliban.
Russia has committed to safeguarding the borders of neighboring former Soviet republics, such as Tajikistan and Uzbekistan, increasing its military presence in the region. At the same time, though, Moscow has held talks with Taliban representatives as part of the ongoing peace process.
July 28th 2021 Anti Vaxxers attack in Dublin.
Capitol riot police officer who was 'electrocuted' by mob dismissed as 'crisis actor' by Fox News regular – July 27th 2021
Danielle Sinay
The Select Commitee Hearing investigating the U.S. Capitol riots started its deliberations with heart-wrenching testimony from Capitol police officer Michael Fanone, who was working as a plain-clothes officer the day of the insurrection. In Fanone's striking statement, he recalled being "swarmed by a violent mob," "dragged," and "beaten unconscious" by rioters on Jan. 6.
© Photo Credit: CNNPolitics/Twitter. Screenshot 2021-07-27 at 12.28.31 PM.png
"At one point I came face to face with an attacker who repeatedly lunged for me and attempted to remove my firearm. I heard chanting from some in the crowd 'Get his gun and kill him with his own gun.' I was aware enough to recognize I was at risk of being stripped of and killed with my own firearm," he said.
"I was electrocuted again and again and again with a taser. I'm sure I was screaming, but I don't think I could even hear my own voice."
Fanone also revealed he had suffered a heart attack, and has been diagnosed with post-traumatic stress disorder as a result. But still, one of the most difficult part of the trauma is knowing "so many of my fellow citizens — including so many of the people I put my life at risk to defend — are downplaying or outright denying what happened."
"I feel like I went to Hell and back to protect them, and the people in this room, but too many are now telling me that Hell doesn't exist, or that Hell actually wasn't that bad," he said, proceeding to pound his fists on the table as he boomed, "the indifference shown to my colleagues is DISGRACEFUL!"
"Being an officer, you know your life is at risk whenever you walk out the door," he continued, "but nothing, truly nothing has prepared me to address those elected members of our government who continue to deny the events of that day, and in doing so, betray their oath of office."
Despite Fanone's genuinely harrowing recollection of events — politicians and pundits alike remain undeterred, and continue to do the very thing Fanone decried: Deny the reality that were the Capitol riots.
Julie Kelly, a right-wing denier of the Capitol insurrection and regular guest on Fox News' "Tucker Carlson Tonight," took to Twitter in light of Fanone's testimony and called who others have deemed an "American hero" — a crisis actor.
"Crisis actor Fanone just beat on the table and said it's disgraceful!' that any elected official denies his narrative of what happened on January 6. Calls it an 'insurrection.' Blasting GOP lawmakers," she tweeted.
Russia starts work on two new 'Doomsday planes' for use in nuclear war – July 26th 2021
Nataliya Vasilyeva
---
Russia is on track to build two new "Doomsday planes" designed to serve as a war room for the Kremlin in case of a nuclear attack.
© Valentina Pevtsova/Tass via Getty Images Russia is the only other country apart from the United States to have a Doomsday plane – Valentina Pevtsova/Tass via Getty Images
The new plane model, named for its ability to withstand a nuclear blast, would work as a potential aerial command post for top officials.
The planes will be fitted with technology to manage Russia's nuclear arsenal, including submarines, strategic bombers and missile launchers based as far as 6,000 kilometres away.
State-owned news agency RIA Novosti said on Monday that one plane is being built and another is also expected to be commissioned.
The plane was modified from an Il-96-400M, a Soviet-designed airliner, and will be deployed "to evacuate the country's senior leadership and coordinate the troops in case of the destruction of ground and satellite infrastructure," RIA Novosti said.
It is expected to have a longer range than its predecessor although the exact details were not reported.
A military source of the Izvestia daily, however, said that the plane is still in the design stage and that it was too early to speak about the production.
Russia's previous Doomsday plane was the subject of media attention last year when police reported several electronic units from the top-secret Il-80 plane were stolen during maintenance work in Taganrog.
Military experts speculated that the jet fell victim of common thieves who were after precious metals such as gold and platinum used in the equipment.
The incident raised concern about the security of the top-secret jet.
Russia's new Doomsday plane is just one of the plethora of new military projects that have received lavish financing in recent years as the Kremlin embarks on an ambitious re-armament programme for the Russian military, which has long been underfinanced.
Monday's announcement appears to be a retort to the US Air Force for parading its own Doomsday plane. Just a few hours earlier, the Pentagon spokesman tweeted a video showing the E4-B Nightwatch being refueled mid-flight.
Top Russian and US officials will meet in Geneva for nuclear arms talks on Wednesday, which is the first tangible outcome of last month's summit between Joe Biden, the US president, and Vladimir Putin, his Russian counterpart.
Relations between Moscow and Washington have reached their lowest level since the end of the Cold War, but the two leaders agreed at their first meeting since Mr Biden's election to restart talks aimed at reducing the risk of nuclear war.
Sydney tightens lockdown as Australia's COVID-19 cases rise – July 24th 2021
Sydney logs 111 new cases, one death
Construction sites, non-essential retail shut down
600,000 residents banned from leaving neighbourhood for work
Victoria records 19 new cases
Sydney has battled Delta variant since June
SYDNEY, July 17 (Reuters) – The Australian city of Sydney on Saturday ordered a shutdown of building sites, banned non-essential retail and threatened fines for employers who make staff come into the office as new COVID-19 cases kept rising three weeks into a citywide lockdown.
Authorities in New South Wales state, of which Sydney is the capital, also banned hundreds of thousands of people in the city's western suburbs – the worst affected area – from leaving their immediate neighbourhoods for work, as they recorded 111 new cases in the prior 24 hours, up from 97 the day before.
The state also recorded an additional death from the virus, taking the total to three since the start of the year and the national total to 913 since the pandemic began.
"I can't remember a time when our state has been challenged to such an extent," NSW Premier Gladys Berejiklian told a televised news conference.
The city of 5 million people, Australia's largest, has been under lockdown since June 26, with a planned end date of July 30, after an airport transit driver brought the virus into the community and sparked an outbreak of the highly infectious variant, according to the authorities.
More than 1,000 people in the city and surrounding districts have since tested positive. Of most concern to health leaders is the number of infectious people who were active in the community before they tested positive, with 29 reported on Saturday, in line with previous days.
"We are chasing our tail in terms of the cases," state Chief Health Officer Kerry Chant said at the news conference.
NSW Police Deputy Commissioner Gary Worboys said the "tempo of the police response will increase" across Greater Sydney and regional areas.
Stores that can remain open in Sydney include supermarkets, pharmacies and hardware outlets. All building work must stop until July 30 including cleaning, property maintenance and home renovation, authorities said.
1/2
A lone passenger sits at a tram stop on a mostly-empty city centre street on the first day of a lockdown as the state of Victoria looks to curb the spread of a coronavirus disease (COVID-19) outbreak in Melbourne, Australia, July 16, 2021. REUTERS/Sandra SandersRead More
People who lived in three of Sydney's local government districts – with a total population of 612,000 – were banned from leaving their district for work unless they were emergency workers. The city already has a work-from-home directive for businesses, but employers who told staff to attend the office could be fined A$10,000 ($7,402.00).
Neighbouring Victoria state also reported a jump in daily COVID-19 cases to 19, from six the previous day, raising fears it may extend a short lockdown that was scheduled to end on Tuesday.
Victoria and Greater Sydney have a combined population of about 12 million people, meaning nearly half of Australia's population is under some form of lockdown.
All but one of the new cases in Victoria was active in the community before diagnosis, but every case was linked to a known chain of transmission, Victorian Health Minister Martin Foley said.
Australia avoided the high infection and fatality numbers of many other countries in the initial stages of the pandemic due to an assertive response that included closing borders, stay-home orders and economic stimulus measures.
But 18 months on, the federal government faces criticism over its sluggish vaccine rollout. Just over 10% of Australia's 25 million people are fully vaccinated, according to government data, a fraction of the rates in the United States and Britain.
Even so, Australia's death rate from the novel coronavirus, just over 900 deaths out of about 31,500 cases, is still low by comparison.
The Australian economy had surged back to life after dipping into recession last year, but the latest lockdowns and state border closures threaten to tip it back into negative growth.
No other states reported additional cases on Saturday.
($1 = 1.3510 Australian dollars)Reporting by Byron Kaye; Editing by Stephen Coates
Our Standards: The Thomson Reuters Trust Principles.
Joe Biden will 'resign from office for medical issues' claims former White House doctor – July 24th 2021
Brian McGleenon
"He must have a cognitive exam and release the results!"
Mr Jackson then appeared on Fox News to claim that Mr Biden and lost his footing on the stairwell of Air Force One.
He now maintains that because of the president's "difficulty speaking coherently", he will have to be either forced from office with the invocation of 25th Amendment or he will resign.
The former physician to Donald Trump then said: "If members of Biden's cabinet aren't looking into invoking the 25th Amendment, then this is a national security issue at this point it really is."
READ MORE: 'No!' Von der Leyen and Merkel reject Boris' Brexit demands after callLink
© GETTY Joe Biden is not fit for office a former White House physician has claimed
© GETTY Joe Biden is not fit for office a former White House physician has claimed
Mr Jackson made his comments after president Biden appeared to stumble over his words as he answered questions during a CNN town hall in Cincinnati, Ohio.
At one point, when talking about getting vaccinations approved for children under the age of 12, the US president uttered a string of nonsensical words.
Speaking about coronavirus vaccinations for US children the president seemed to speak a stream of incoherent words and said: "That's underway, just like the other question that's illogical.
"And I've heard you speak about it because you always…
DON'T MISS:
Brexit LIVE: EU fury erupts as VDL and Macron's ally reject UK offerLink [LIVE BLOG]
'Stop all EU goods coming to UK!' Furious Britons vow boycottLink [REACTION]
BBC left with huge £40m budget blackhole as over-75s refuse to forkLink [INSIGHT]
© GETTY Joe Biden is not fit for office a former White House physician has claimed
"I'm not being solicitous…but you're always straight up about what you're doing.
"And the question is whether or not we should be in a position where you are… why can't the experts say we know that this virus is, in fact… it's going to be, or, excuse me, we know why all the drugs approved are not temporarily approved by permanently approved.
"That's underway too.
"I expect that to occur quickly."
© GETTY Joe Biden is not fit for office a former White House physician has claimed
Mr Jackson then appeared on The Sean Hannity Fox News programme on Thursday, and repeated his concerns that with regards to Mr Biden's cognition, "something's going on here".
He added: "And I've been saying that it's only going to get worse, and guess what?
"We're watching that happen right before our eyes right now.
"And I'm at the point right now where, you know, I went from, you know, telling people, we should be concerned about what might potentially be going on, to now saying, hey, what is happening right now?
© GETTY Joe Biden is not fit for office a former White House physician has claimed
"Where are the people in our academic medicine that were out there calling for President Trump to have a cognitive test, where are these people?
"There's something serious going on with this man right now.
"And you know, I think that he's either gonna, he's either gonna resign, they're going to convince him to resign from office at some point in the near future for medical issues, or they're going to have to use the 25th Amendment to get rid of this man right now.
"There's some serious stuff going on right now."
Mr Jackson was subject to an Inspector General's report in March of this year that found he engaged in "inappropriate conduct" involving alcohol.
It was also found that he "disparaged" and "belittled" his subordinates.
Whilst serving as White House doctor in the last US administration, Mr Trump put him forward, unsuccessfully, as a nominee to become the Secretary of Veterans Affairs.
Comment Biden was always a Trojan horse to get the first upper middle class lawyer black woman into power. He is not running the country now. His election was a foregone conclusion and there are still unnswered questions about the election.
To prevent a Trump revival ,the Democrats are pushing ahead with what Jim Jordan calls 'Impeachment 3' as a so called inquiry has already decided January 6th was an insurrection.
Captol Police were seen opening doors for protesters and their Chief will not reveal the name of the officer who killed army veteran Ashley Babbit in an act of cold bloodied murder.
Bus loads of protesters were seen changing into pro Trump hats and dress prior to walking along to the Capitol and being allowed easy access to the Capitol. As with everything PC and Woke , criticism is not allowed. The FBI and CIA roles are oofficially nothing but benign in this matter. Robert Cook
Ex-nurse ranted about 'hanging doctors and nurses' in Trafalgar Square speech – here's how Twitter responded – July 24th 2021
Harriet Brewis
---
We're used to anti-vaxxers spouting some pretty stomach-churning bile, but one London protester has taken her rants to a whole other level.
© @sbattrawden/Twiiter Screenshot 2021-07-25 at 08.21.42.png
A woman, understood to be proud conspiracy theorist Kate Shemirani, stood on the steps of Trafalgar Square on Saturday to address a mass gathering of demonstrators marching against Covid restrictions and vaccines.
Shemirani is an ex-health worker who was struck off the nursing register last month for denying the existence of coronavirus and discouraging people from getting jabbed.
In her furious speech – recordings of which have been widely shared on social media – the mother-of-four turned against members of her former profession, comparing NHS staff to those in Nazi Germany who were hung for their crimes.
"Ask them what is in it. Ask them, get their names, you email them to me… with a group of lawyers we are collating all that.
"At the Nuremberg trials, the doctors and nurses stood trial and they hung."
Then, as people in the crowd whistled and cheered, she added: "If you are a doctor or a nurse, now is the time to get off that bus, get off and stand with us, the people."
Her unconscionable message was met with a fierce backlash online as Twitter users flocked to condemn the comments and voice their support for all NHS staff.
The hashtag "#gotyourbackNHS" was one of the platform's top trends on Saturday evening and Sunday morning after ICU doctor Dr Samantha Batt-
"Ask them what is in it. Ask them, get their names, you email them to me… with a group of lawyers we are collating all that.
"At the Nuremberg trials, the doctors and nurses stood trial and they hung."
Then, as people in the crowd whistled and cheered, she added: "If you are a doctor or a nurse, now is the time to get off that bus, get off and stand with us, the people."
Her unconscionable message was met with a fierce backlash online as Twitter users flocked to condemn the comments and voice their support for all NHS staff.
The hashtag "#gotyourbackNHS" was one of the platform's top trends on Saturday evening and Sunday morning after ICU doctor Dr Samantha Batt-Rawden tweeted.
Comment There has been a plethora of very self righteous tweets in response to this nurse , but none have addressed the issues she has raised. It seems that women's opinions only count if they support the feminist blob. The same is true with LGBTQI people who are herded into a pen and expected to be grateful for being treated like multi coloured freaks. Individuals , questioning authority and off message opinions are not welcome. We are supposed to believe this is multi culture when we are all labelled up for processing by the only culture that counts, the elite's – who rely on public sector lackeys. That is why our leaders talk of British , European and American values. They mean elite values.
Most people are frightened to step out of line. We are supposed to worship our failing public services. I worked as a teacher for 18 years along with part time journalism. I was villified for exposing how awful the system was. Public servants , especially the all powerful police, close ranks. New laws are being lined up to toughen the already oppressive Official Secrets Act. The Assange case tells a thoughtful person all we need to know about whistleblowers and how mainstream media, along with the mindless frightened masses just don't care.
The case of the NHS Gender Identity Clinic offering to bargain with a male to female transsexual due for sex change surgery, on the basis of that patient agreeing to anti psychotic drugs, then enforcing a psychiatrist to back them up with an unexplained paranoid prsonality , abnormal psychology and schizophrenia diagnosis, speaks volumes about the rainbow multi cultral world ( sic ).
Obviously some people are so disgusted by their maleness and how the system treats them , they are desperate enough to think sex change surgery with admission to the LGBTQI collective, is a solution to all of their problems. Anti pyschotics are a bonus because they are effectively a chemical lobotomy, affecting all sorts of body functions, including memory, balance and bladder control. But the hopeless masses are not expected to understand science. They are expected to be blinded by it.
Drugging the masses at ever earlier ages and officially labelling all whites 'racists' on the basis of black and white elites , headed up by the British monarchy, having a nice little line in slavery , is the latest outburst of social engineering. This is being fine tuned by the likes of my alma mater banning or rewriting Shakespeared.
We are the frogs in the cooking pot. Each day it gets warmer. we aren't supposed to notice. Women are the most easily scared, whatever is said about equality – the system is is disingenous here which is why it doesn't want transsexual women competing with CIS women. When a pervert policeman, who was known to have been accused of at least four other sex offences, raped and murdered Sarah Everard , there were mainstream calls to ban all men from the night. There has been no campaign to explain why so few complaints are followed up against the police or any serious accountability and much needed control. They decide what is investigated, hide and fabricate evidence to get the outcomes they want. Theirlatest ranst about Priti Patel is more of their self righteous bullying.
This is because the police are vital to the elite's social engineering project. They must be protected in the public ( upper class ) interest. So the catch all net to dispose of dissidents like the troublesome nurse protester in the above article , is bring out the conspiracy tag and say she's nuts. Don't address key issues like the following :
1 ) If things are still so bad , then obviously lockdown doesn't work so why have more ?
2 ) Why can't the NHS cope because it is hudeously expensive ?
3 ) Why , if public sector workers have been such heroes, do they demand inflation bustig pay rises on pain of strikes if the don't gey them
4 ) Why lie that all social , age and ethnic groups are at risk of infection ?
5 ) Why lie that the tests are reliable and positives are actually cases ?
6 ) Why lie that epidemologists work from computer models that count all of the varaibles) , editing out factors that won't support a foregone conclusion ?
7 ) Why lie that masks work ?
8 ) Why lie that hundreds of thousands of all ages have died when the average age of death with Covid withing 28 days of testing is 82 ?
9) Why not admit that private care homes are poorly staffed and hideously expensive care is appalling ?
10 ) Why lie that science with public grovelling fear and conformity to life destroying lockdown is worthwhile and achievable ?
11 ) Why hound the whistleblowers for revealing that health Secretary Matt Hancock 's office sex with a woman he handpicked for the job ( literally it seems ) rather than hound him out of Parliament and instigate an inquiry into how members of his family benefitted from Covid contracts dealt with by a private e mail account ?
12 ) Why not explain the likely origins and human influence on this virus , along with explaining why the super rich are getting even richer – insult being added to injury by their massive influence over media and how little tax they pay ?
One could go on. There are so many questions and cover ups. But the great British moralisers with media lackeys turn as one to attack this off message sacked nurse ?
The establishment do not have to explain how they came to their foregone conclusions , or mention the WHO vested interests and climate change link caused in large part by Third World overpopulation. The latter counts as racism.
Censorship grows stronger every day. We are traitors if we don't kow tow to an appalling health care system which cannot cope with the still open door immigration from poorly Third World Countries.
Younger people are being implored to have the Pfeizer double jab whilst being told it won't prevent them from spreading or even catching the virus. I have had it , along with vertigo , viral fatigue, lethargy , brain fog and depression. Other side effects may be revealld or suppressed , for ;the greater good'. We must have it they say , 'to get our freedoms back.' This whole global reset experiment has exposed how little freedom the lower order gullible masses have. For the elite, there has never been a better time or need to have wars between races and sexes with the elite and their lackeys acting as moral adjudicators. Robert Cook
Food bosses say ministers are making England's Covid 'pingdemic' supply chaos worse – July 24th 2021
Toby Helm, Mark Townsend and Phillip InmanSajid Javid criticised for suggesting people have 'cowered' from Covid-19Harry and Meghan penning book about leadership
An emergency government plan to prevent the spiralling "pingdemic" from hitting food supplies has descended into chaos, with industry leaders condemning the scheme as an "absolute disaster" that has done more harm than good.
© Provided by The Guardian Photograph: Dan Kitwood/Getty Images
As train services were also disrupted on Saturday by the number of workers self-isolating, airports reported long queues at passport controls and the hospitality industry warned of a summer of closures, Downing St defied growing calls to bring forward a full relaxation of quarantine rules from the scheduled date of 16 August.
In an attempt to prevent more empty supermarket shelves and avert wider economic damage, ministers bowed last Thursday to persistent pressure from the food industry, announcing that around 10,000 workers in the sector would be exempted from the rules if they tested negative on a daily basis. Others in key sectors of the economy and vital public services are also included in the emergency plan.
But several food industry leaders responsible for the supply chain told the Observer the measures had been so badly mishandled and poorly communicated that they had made the crisis worse.
James Bielby, of the Federation of Wholesale Distribution (FWD), which supplies food to outlets other than supermarkets, said the industry still had no idea who was actually on the list of exempted groups. Of the 500 businesses supposedly included, only 3% had been notified.
"It's total chaos. There are 15 businesses who were part of the initial run through [of the scheme] on Friday, but there's supposed to be 500 businesses in total, it's entirely opaque," he said.
Shane Brennan, chief executive of the Cold Chain Federation, the organisation representing companies that move frozen and chilled foods, said: "Several days after the prime minister told us the food supply chain was critical and would be exempt, we still don't have a definitive list of who will be exempt and what is required of them. Businesses are fighting to keep food on shelves, and I regret that despite the best intentions in some places, government has done more harm than good.
"We are living day-by-day. Those businesses that can work are doing their absolute best. But no one feels confident predicting what will happen tomorrow and few have confidence that those in charge have a grip on the situation."
The sense of confusion and crisis has completely overshadowed the government's efforts to open up the economy since so-called Freedom Day last Monday, which was supposed to mark a return to something close to normality after 16 months of Covid restrictions.
Instead, more than a million people spent the first week of "freedom" self-isolating – threatening food shortages, transport chaos, and widespread disruption over the summer holiday period.
© Provided by The Guardian Getting the message: a notification issued by the NHS coronavirus contact tracing app . Photograph: Yui Mok/PA
British Frozen Food Federation chief executive Richard Harrow said ministers had failed to grasp how the food supply industry worked: "It shows that yet again government does not understand how connected the food supply chain is. Only opening part is unlikely to solve the overall issue."
The former health secretary and chair of the Commons health and social care select committee, Jeremy Hunt, warned the government was at risk of "losing social consent" for self-isolation unless it brought forward wider relaxation of quarantine rules immediately.
But the British Medical Association said the problem was not the "excessive pinging" of the NHS Covid-19 app but that the government's coronavirus strategy has caused "rocketing case numbers". Its council chairman, Dr Chaand Nagpaul, said isolation numbers are the "direct result of lack of effective measures by government that is allowing the virus to let rip throughout the nation".
Case numbers, however, have begun to drop. Saturday's figure was 31,795 – the seventh in a row in which daily cases have been below the recent high of 54,674. Scientists are, so far, unsure whether it means the peak has passed, or if numbers will rise again as more people remove their masks and forego social distancing following "freedom day".
Bielby added that despite having repeatedly asked the Department for Environment, Food and Rural Affairs (Defra) for more clarity since the exemptions were announced last Thursday, his organisation was none the wiser by yesterday. "They don't really know at the moment, the scheme was done totally on the hoof, on the fly. They haven't thought it through," he said.
Bielby also poured scorn on a separate government system designed to allow employers to get self-isolation exemptions for their own key staff. A Defra email address, he said, had been set up to allow employers to lobby for exemption for staff who had been pinged. "If you get pinged at night and are due to go to work the next day, the idea that you'd then tell your boss who'd email a hotline and get a response in time to start the shift in the morning is just absolutely ludicrous," he said.
Related: Covid: England facing weeks of 'pingdemic' disruption to services and food supply
Other business groups across several sectors called on ministers to widen exemptions. Emma McClarkin, chief executive of the British Beer & Pub Association, said that without a concerted effort to vaccinate young people and an allowance for workers in the hospitality industry to avoid self-isolation when they test negative, pubs and bars would be forced to close in the peak season.
"NHS Test & Trace is a huge issue for our pubs. Already pubs are closing or greatly reducing their opening hours due to staff shortages caused by app pings – despite staff testing negative on lateral flow tests," she said. "Forty-three percent of pub staff are aged 18-25, meaning they are at the back of the queue for vaccines and will not have their second jab for months. We urge the government to work with us to find a sensible solution to this that ensures staff and customer safety."
While ministers are planning to widen the exemption scheme to more key workers, including police, fire service staff and the transport freight sector, with a further 200 workplace testing sites being set up, a senior government source said there were no plans to bring forward the 16 August date.
The outcry from food and other industry leaders about the need for workers who have been pinged by the NHS Covid app to self-isolate grew as data from the Office for National Statistics showed Covid-19 cases had continued to rise, with around one in 75 people in England infected. Estimates of the number testing positive – 741,700 – in the week to 17 July is the highest since the week to 30 January.
Comment
Malvolio is a character in William Shakespeare's comedy Twelfth Night, or What You Will. He is the vain, pompous steward of Olivia's household, always taking life too seriously
A few years ago , the younger son of my ex partner was studying A level English literature. He phoned me up with a demand for me to write a character and role study on Malvolio. When I protested too much that my knowledge of Shakespeare was far too limited, he reminded me that I had played a key role helping his brother on his degree course in Sports Journalism. I argued that sports and journalism were areas covered by my special interests and experience. he replied that 'You're a writer. You must know about Shakespeare.'
At the time, I had several lodgers , including an A level English teacher named Angela. She was in the kitchen with my bemused son. So having agreed to deliver the essay by that late evening, I sought her assistance. A young feminist , small in stature but loud in voice, she replied : 'Shakespeare is a load of old bollocks. He is a sexist pig and shouldn't be on the curriculum. There is far too much English Literature on the English Literature curriculum. '
She had become quite furious, showing an ignorance of Elizabethan dictatorial politics by declaiming that Shakespeare was so sexist and supportive of transvestites that he gave all the female parts to gay men.
Now well in to her rage against the Bard, she started on Malvolio. He was typical sexist vain arrogant monster, always putting women in their proper place. The whole play was an outrage, with Malvolio the malicious representing poison in an otherwise golden age, fortunate to have a strong self actualising woman in command. It wasn't a good idea to suggest that Queen Elizabeth was the one banning females from perfrormance , thus allowing young men the fetishistic self indulgence of dressing up in female finery and ending up kinky perverts
Angela was a fast talker as many women are – take note stupid dangerous dismissive of facts, Dr Ramsay of Whiteleaf because you are on my records and on this site , the psychiatrist who thinks rapid speech pressured and a sure sign of paranoid personality disorder.
It is a matter of fact that leaders in any age are out for themselves. In Shakespeare's day they were not long past burning Protestants in the name of their absolute religious truth. Vanity is a sign of the psychpath and narcissist so coommon in leadership amd atop the professions. It was certainly charcateristic of this last Tudor monarch.
So in this age of homage to so called experts, the police and sanctified greedy and grasping fake heroes of the NHS , we should consider all that has led up from 9/11 and the absurdly named 'War On Terror' , to world wide Covid Locdown. retreat from Afghanistan and the new 'pinging' terror of track and trace.
Shakespeare might help us out here on the Covid Con : "a tale told by an idiot, full of sound and fury, signifying nothing. " Macbeth. Curiously , I do know a little about Shaespeare and have his complete works to hand , including poems and sonnets. I played King Duncan and was murdered by Macbeth in a school production.
I went to school in the 1950s and 60s when you could learn anything from strict teachers and a system which wanted better for common kids, like me, in the post war age.
Now we have the bumptious virtue know all WOKE PC careerist generation who want to rewrite history to make it more inclusive ( sic ) or ban Shakespeare. The problem with the Bard and all the old English is that it teaches us too much truth. Multi culture is a sham , but you need to look behind what is happening, who is directing it and what are their motives.
It is all in plain sight if you can cope with being called a conspiracy theorist. I have been a frequent visitor to Straford on Avon. It is very serious that the self rigteous WOKE FOLK want to destroy the genius for truth the Bard stood for , to be replaced by a genderless inspid national concentration camp full of isedated mbeciles.
But never underestimate the ruling classes, they may be knaves but they are not fools. They are very dngerous – the class that brought us , making fortunes, two World Wars and the secret wars since 9/11. They don't think there is a population problem because they have plans for us.
Robert Cook
Moroccan man shot dead by far-right councillor in Italy – July 24th 2021
What would you like to learn more about?Topics
Related
Popular
Police named the dead migrant as Youns El Boussetaoui and said they were investigating the shooting. Posted July 24th 2021
A member of Italy's rightist League party was placed under house arrest after shooting dead a Moroccan immigrant following an altercation in a bar.
Massimo Adriatici, a League councillor in the northern town of Voghera, killed the 39-year-old man on Tuesday night.
Police named the dead migrant as Youns El Boussetaoui and said they were investigating the shooting.
The case touched off a political furore, with League leader Matteo Salvini leaping to the defence of Adriatici, a former policeman who had a gun licence, while opponents questioned why he was carrying a firearm in a public place.
Local media said the row broke out between the two men in a bar in central Voghera. Adriatici was quoted as saying that the gun went off after El Boussetaoui pushed him to the ground as he was trying to call the police.
Salvini, a former interior minister whose party has adopted an anti-migrant platform, said Adriatici was well respected in the local community.
"The victim of an assault, he responded and accidentally fired a shot," Salvini said in a video posted on social media, going on to say that Adriatici had probably acted in self defence, suggesting that El Boussetaoui had a criminal record.
Political opponents criticised the League leader for jumping to conclusions before the police had completed their investigation.
"Everyone, without exception, must condemn the logic of the far right and do-it-yourself justice," said Vinicio Peluffo, head of the centre-left Democratic Party in the northern Lombardy region.
"If the League thinks that carrying weapons brings security, then that is really worrying, because it only brings bloodshed and certainly not law and order," he said.
Like other European Union countries, Italy has tough laws regulating both ownership and use of firearms and gun deaths are rare. Adriatici, who was nicknamed locally "the sheriff", was in charge of the security portfolio within the town council.
Comment The chattering classes live in a patronising fantasy world. Covid lockdown is supposed to prevent happenings like this one. Italy is way overdue for an election. Abusing and ignoring the masses in the 1930s gave us Nazism and Fascism. The indigenous masses are once again being treated with contempt. Italy has over 5 million in absolute poverty and an endless flow of BAME immigration.
Despite video evidence, this event will inspire more declamations that white ( Arabs are white but of massively different culture due to Islam )people are all far right racists. The declaimers will feel good and that is all that matters to the European and British ruling elite. Robert Cook
'The EU has a dictatorship growing inside of it,' warns Verhofstadt over Hungary and Pegasus scandal – July 20th 2021
Ahmed Aboudouh 21 hrs agoChief scientific officer 'very concerned' at vaccine rates in Northern IrelandAdrien Brody joins Wes Anderson's new film
© AFP via Getty Images
MEP Guy Verhofstadt furious at policies by Orban's government- AFP via Getty Images
EU politicians and lawmakers called on Monday for "full inquiry" over the hacking of the cellphones of politicians, activists and journalists, saying the EU is infected by "dictatorship".
Guy Verhofstadt, a prominent MEP and one of the most outspoken politicians on freedoms and law within the EU, tweeted that he is concerned "the EU has a dictatorship growing inside of it," saying that "We need a full inquiry by the European Parliament!"
Opposition lawmakers in Hungary's parliament have also demanded an inquiry into findings by an international investigation that the country's right-wing government under prime minister Vektor Orban used powerful malware to spy on critical journalists, politicians and business figures.
The investigation by global media outlets suggested that military-grade spyware from Israel-based NSO Group, was used in Hungary to infiltrate the digital devices of a range of targets — including at least ten lawyers, one opposition politician and at least five journalists.
This comes amid legal warfare between the European Commission and Poland and Hungary over LGBTQ rights, asylum rights and judicial reform, which raised concerns that the EU legal order is under threat.
But Mr Verhofstadt, the prime minister of Belgium from 1999 until 2009 and then European Parliament Brexit Coordinator until January last year, said "No more 'deeply concerned'" in direct criticism of the EU standard long-held response to growing defiance to the EU rules.
Mr Verhofstadt was among other politicians who considered Hungary's and Poland's policies "incompatible with membership."
No more 'deeply concerned'…. the EU has a dictatorship growing inside of it.

We need a full inquiry by the European Parliament ! https://t.co/vKDOY8AqPx— Guy Verhofstadt (@guyverhofstadt) July 19, 2021
Ursula von der Leyen, president of the European Commission, said the hacking was "unacceptable", if it proves to be true.
"What we could read so far, and this has to be verified, but if it is the case, it is completely unacceptable. Against any kind of rules we have in the European Union
"Freedom of media, free press is one of the core values of the EU. It is completely unacceptable if this (hacking) were to be the case."
The results of the investigation, headed by the French nonprofit journalism organisation Forbidden Stories, were published Sunday, prompting worldwide condemnation of other governments that allegedly adopted similar tactics, including that of Saudi Arabia, the UAE and India.
Forbidden Stories called this a "new global weapon to silence journalists" and claims that "at least 180 journalists around the world have been selected as targets by clients of the cyber surveillance company NSO Group". These include reporters, editors and executives at the Financial Times, CNN, the New York Times, AFP, The Economist, the Associated Press and Reuters.
Janos Stummer, national security committee chairman in Hungary's parliamentary and a lawmaker from the right-wing opposition party Jobbik, told The Associated Press that the surveillance described by the investigation is "not permissible in a state governed by the rule of law".
Additional reporting by AP
Capitol rioter who entered Senate gets far shorter jail sentence than prosecutors wanted – July 19th 2021
---
PM could announce 3% NHS pay rise unions say is a 'small step forward on…Lady Gaga and Tony Bennett will perform two One Last Time concerts
© AP
In this file image from US Capitol Police video, Paul Allard Hodgkins, 38, of Tampa, Fla., front, stands in the well on the floor of the Senate on 6 January, 2021, at the Capitol in Washington.- AP
Capitol rioter Paul Allard Hodgkins, who entered the senate chamber during the insurrection, has been sentenced to eight months in prison after prosecutors argued he should have received an 18-month term.
He's the first to be sentenced for a felony stemming from the Capitol riot.
Hodgkins apologised to the court for his actions and told the judge: "Biden is the rightful president."
He said he was ashamed of his actions. Speaking with the use of a prepared statement, Hodgkins said he was caught up in the euphoria of the day as he followed a crowd of hundreds who entered the Capitol.
"If I had any idea that the protest … would escalate (the way) it did … I would never have ventured farther than the sidewalk of Pennsylvania Avenue," he told the judge. "This was a foolish decision on my part."
Prosecutors argued that 38-year-old Hodgkins should spend 18 months in prison, writing in a recent legal filing that he "like each rioter, contributed to the collective threat to democracy" by forcing Congress to postpone their certification of Joe Biden's election victory, sending lawmakers running for cover to avoid the violent mob.
As he announced the sentence, US District Judge Randolph Moss said Hodgkins had been a part of one of the worst moments in US history, but still handed him a sentence of less than a year in prison.
"That was not, by any stretch of the imagination, a protest," Judge Moss said, according to the AP. "It was … an assault on democracy."
"It left a stain that will remain on us … on the country for years to come," he added.
Hodgkins didn't say anything about former President Donald Trump during the sentencing. Mr Trump was impeached by the house for inciting the insurrection on 6 January, but he was later acquitted by the Senate.
Hodgkins did community service before his sentencing, according to NBC4. The light punishment comes after he was not accused of assaulting anyone or causing any property damage.
Giving Hodgkins eight months less prison time than federal prosecutors had asked for, the judge referred to Hodgkins' clear criminal record, that he wasn't a leader of the mob that laid siege to the Capitol, and that his statement to the court was "sincere".
The sentence could serve as a benchmark for other cases stemming from the insurrection as defendants decide if they want to go to trial or accept a plea deal.
Hodgkins, along with others who entered the Capitol on 6 January, stands accused of serious crimes but has not been indicted, as some have been, for being a part of larger conspiracies.
Video footage from 6 January shows Hodgkins wearing a Trump 2020 T-shirt inside the senate chamber, carrying a Trump flag, with eye goggles hanging around his neck.
He took a selfie with the so-called QAnon shaman, who entered the Capitol wearing a horned helmet, as well as other rioters on the dais in the chamber.
Last month, Hodgkins pleaded guilty to one count of obstructing an official proceeding.
Before the sentencing, his attorney asked Judge Moss not to give Hodgkins a prison term, arguing that the shame will be connected to his client for the rest of his life and that it should be included in the punishment consideration.
"Whatever punishment this court may provide will pale in comparison to the scarlet letter Mr Hodgkins will wear for the rest of his life," lawyer Patrick Leduc argued in a recent legal filing.
He was referencing a novel by Nathaniel Hawthorne in which a woman accused of adultery has to wear the letter "A".
Anna Morgan Lloyd, 49, was the first to be sentenced out of the around 500 people who have been arrested in the wake of the riot. The woman from Indiana pleaded guilty to misdemeanour disorderly conduct and was sentenced to three years' probation.
The filing by Hodgkins' lawyer argued that his actions were not that different from that of Lloyd, except that Hodgkins walked onto the floor of the Senate.
Prosecutors acknowledged that he was deserving of some leniency because he quickly took responsibility for his actions – pleading guilty to the charge of obstruction, which has a maximum prison sentence of 20 years.
But Hodgkins getting on a bus in Tampa heading for the 6 January Trump rally in DC carrying a backpack with rope, goggles and latex gloves, was noted as damning by prosecutors. They argued he came to DC prepared to take part in violent actions.
Prosecutors said he walked through the grounds of the Capitol on 6 January, an area already covered in downed barriers and broken windows. He walked past police officers and injured people as the crowd pushed on towards the Capitol, prosecutors noted.
"Time and time again, rather than turn around and retreat, Hodgkins pressed forward," the legal filing from the government said.
Assistant US Attorney Mona Sedky said that even if Hodgkins didn't take part in the violence, he was alongside many who did, calling the events "the ransacking of the People's House".
She noted that he could see the chaos ahead. "What does he do?" she asked the court. "He walks toward it. He doesn't walk away."
She said lawmakers, staffers, and everyone else who had to seek shelter that day will "bear emotional scars for many years – if not forever".
Mr Leduc said that Hodgkins was someone who, apart from 6 January, followed the law, living in a poorer part of Tampa and volunteering at a food bank, with a past as an Eagle Scout.
The attorney said Hodgkins' behaviour on 6 January "is the story of a man who for just one hour on one day lost his bearings … who made a fateful decision to follow the crowd".
Mr Leduc filed a 33-page document ahead of the sentencing, including several pages about the Civil War, citing Abraham Lincoln calling for reconciliation in the weeks before he was assassinated.
"The court has a chance to emulate Lincoln," Mr Leduc wrote in the filing.
vvThe Associated Press contributed to this report.
More Control & More Money For Obscenely Rich Elite – July 18th 2021
The founder of Microsoft founder joined the Soros Economic Development Fund in a deal to buy Mologic, which has developed 10-minute Covid tests that it aims to make for as little as $1.
The consortium will pump £30m into Mologic to focus on the low-cost development of tropical diseases such as dengue fever and river blindness, taking it on from current owners Foresight Group LLP and Calculus Capital.
Mologic was founded in 2003 by professor Paul Davis, who was one of the original developers of widely-used ClearBlue pregnancy tests, and his son Mark. The company will be renamed Global Access Health after the deal.
The coronavirus crisis has shown how simple lateral flow tests, once best known for pregnancy tests, can be used for mass testing for a host of other diseases.
The hope is to use Mologic's tools to develop low-cost tests for tropical illnesses, allowing them to be diagnosed more quickly and for less.
Mark Davis, Mologi'c's chief executive told the Financial Times they wanted to put Africa first with their tests and not leave only "breadcrumbs".
"The only way to do more was to delink ourselves from unbridled profiteering," he said.
While Mologic has received a CE mark for its tests, they have yet to be approved for use in the UK or the US.
Mologic was given £1m by the UK to develop its tests, but has accused the government of "stonewalling" its efforts to get the test used en mass in Britain.
The UK has spent billions of pounds to buy hundreds of millions of rapid tests for use at home and by health services.
The $50bn (£36.3bn) Bill & Melinda Gates Foundation will join the investment in Mologic, which comes amid a shake-up at the giant charitable fund after Mr and Mrs Gates announced their divorce.
US wants to build spy base in UK to help keep satellites safe – July 17th 2021
Deborah Haynes,
South Korea removes 'provocative' banners at Olympic village after IOC…Q-Tip and Questlove lead tributes to Biz Markie
The United States is looking to build a spy base in the UK to probe deep space and spot any attempt by states such as Russia or China to attack vital satellites orbiting the Earth.
© Sky News Screen Grab The aim is for the first base to be operational by 2025. Pic: US Space Force Space and Missile Systems Center
Using radar technology that can identify an object the size of a football up to 22,000 miles (36,000 kilometres) away, the sprawling facility would also be able to scan for less sinister, but just as damaging, pieces of space debris that can also break satellites if they collide.
© Other Defence Secretary Ben Wallace (right) is on a week-long visit to the United States. Pic: US Space Force Space and Missile Systems Center
A US Space Force officer said that the concept is to build three radar bases around the globe, including one potentially in Scotland or in southern England.
The other two sites look set to be in the US state of Texas and in Australia. The aim is for the first base to be operational by 2025.
"It is necessary because we want to keep chain-of-custody of targets that could threaten our systems that are in geosynchronous orbit," Lieutenant Colonel Jack Walker told Sky News.
"It could be satellites or it could just be debris from rocket bodies from other launches."
He was speaking at the US Space And Missile Systems Center in Los Angeles during a visit by Ben Wallace, the UK defence secretary, and two British military chiefs.
Air Chief Marshal Sir Mike Wigston, the head of the Royal Air Force, offered a sense of the threats in space, with certain countries developing lasers that can be fired from the Earth at targets in orbit, or hostile satellites that are moved deliberately into the path of others.
"I would say that we need to prepare for the potential to defend our critical infrastructure in space," he told Sky News.
"Right now, there are countries like Russia and China that are doing things, developing systems that are … a threat to satellites that we rely on in our day-to-day lives."
For example the American Global Positioning System (GPS) constellation of 31 satellites provides critical navigation and time-tracking information to people, governments and companies across the planet.
Taking out satellites like these would impact mobile phones, banks and even the logistics chains that ensure medical supplies are at hospitals and food is in the supermarkets.
"I think most people in the population probably don't understand their reliance on space in their day-to-day lives," Air Chief Marshal Wigston said.
Mr Wallace, who is on a week-long visit to the United States, said the UK is focused on defending itself in space rather than developing space weapons to launch attacks like its adversaries.
But space is viewed as a war-fighting domain.
At a NATO summit in Brussels last month, Britain and its allies signalled that an attack in space could trigger a war on Earth.
"I don't think there would be a standalone war in space," the defence secretary said in an interview at the space centre.
"It wouldn't be like Star Wars or Moonraker with lasers firing all over the place… I suspect in a major conflict, space assets would be targeted. So we have to invest and prepare today to make sure we have alternatives."
Each circular site for the new US radar system – called the Deep Space Advanced Radar Capability (DARC) – would have a diameter of a kilometre and hold up to six, large antennae dishes – spanning 15 metres across – that would transmit energy into space.
The energy signal would then return to Earth and be recorded in a cluster of up to 10 same-sized dishes in a separate location nearby that are designed to receive the data.
"You have transmit-antennas and you have receive-antennas," said Lt Col Walker, who works as the programme manager for advanced capabilities in the special programmes directorate of the US Space Force.
The UK already hosts a number of spy bases in partnership with the United States such as RAF Flyingdales on Snod Hill in the North York Moors.
That radar station can scan out to about 5,000 kilometres and provides an early warning system for incoming ballistic missiles.
Asked about the prospect of a deep space spy base in the UK, a spokesperson for the Ministry of Defence said: "This new radar capability has the potential to make space safer and more secure, helping to protect our satellite system by tracking and monitoring objects.
"We are exploring our potential partnership with the USA on DARC and discussions so far have been positive."
Arizona Rally Demands Release of Jan. 6 'Political Prisoners' – July 16th 2021
BY ALLAN STEIN
Hoisting flags and political signs, more than 250 Arizona conservatives rallied in Scottsdale on July 14 to demand the release of pro-Trump protesters being held in federal prisons since Jan. 6.
"This nation will not be [made] safe by cowards," said keynote speaker Matt Braynard of Look Ahead America, co-sponsor of the rally with local branch Look Ahead Arizona, at Sue Wood's Scottsdale Studios.
Both groups have called upon conservatives to organize at the community level to free more than 500 pro-Trump protesters in federal custody.
Braynard, a former Trump data analyst, is leading the charge with Look Ahead America to release what he called "political prisoners."
He said the July 14 rally was a run-up to a large political protest to be held on July 17 at a federal prison in Washington.
While the FBI has arrested 535 protesters, Braynard said, "in almost all cases, these were non-violent" people.
"They're losing their jobs because their employers don't want to employ them," Braynard said, noting that 100 to 200 people have been held without bail since they were arrested. "They're not forgotten."
He also spoke of the shooting death of Ashley Babbitt by a still unidentified White House security member inside the Capitol building on Jan. 6.
"I can't help but wonder how a 90-pound woman who clearly was not armed—why the response was a bullet," Braynard said. "You're in the cross-hairs, too. The insurrection narrative is the root of a very poisonous tree—the 'Big Lie' of insurrection."
The rally was framed around Arizona's coyote-skin clad "Q-Anon Shaman," Jacob Chansley, who turned himself in to authorities three days after the Washington protest.
Jeff Blase of Phoenix, wielding a "Free Jake!" sign, said he attended the rally to support Chansley and other political detainees.
"If you know anything about Jake, he's a non-violent person," said Blase, who participated in other protests with Chansley. "Jake is a very smart individual as well."
To prove his point, Blase said Chansley was videotaped inside the Senate Chambers leading the protesters in prayer.
"The reason I'm here is because of people like Jake who are nonviolent and who are being held in the [federal] gulag," Blase said.
Chansley's St. Louis-based defense attorney, Albert Watkins, described the conditions his client is facing in jail as "gulag-like treatment."
"Mr. Chansley has been in solitary confinement since he voluntarily and peacefully surrendered himself to federal authorities on Jan. 9," Watkins told The Epoch Times in an email. "His mental health and emotional well-being are significantly challenged. His ability to focus on his own defense has been encumbered.
"He was not violent or disorderly or destructive in any manner. He was not armed. He did not threaten. There is no end in sight. His only reliable unmonitored contact with the outside world is his attorney—me. He is alone."
Martha Chansley, Jake's mother, told those attending the July 14 gathering that her son called her just minutes before the rally.
"He is very touched and he really appreciates you and your love and your support and your prayers, because it's really tough. It's a tough time," she said.
"It takes a lot of courage to do what you know is right. Let's continue to keep this faith because ultimately, in the end, God wins."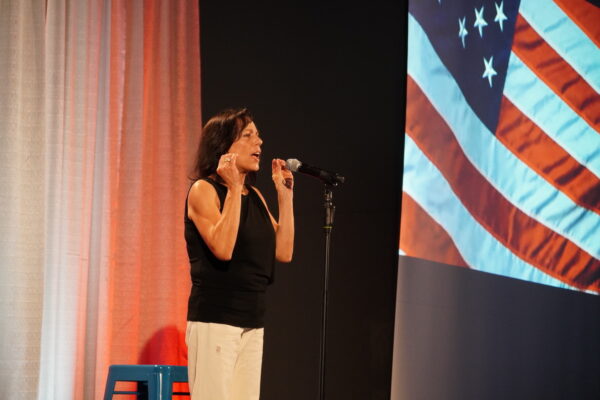 Congressman Paul Gosar (R-Ariz.) told those attending the rally that he was protesting for the fair treatment of those arrested in connection with the Capitol breach.
"There are reports that some of the prisoners have been tortured or held in solitary confinement 24 hours a day," he said.
"What are they trying to hide? Americans deserve the truth. [The prisoners] need to be treated fairly and with due process. So we have come here to demand equal justice under the law."
Arizona state Rep. Mark Finchem, a Republican, asked the crowd rhetorically, "Have you seen my country lately?"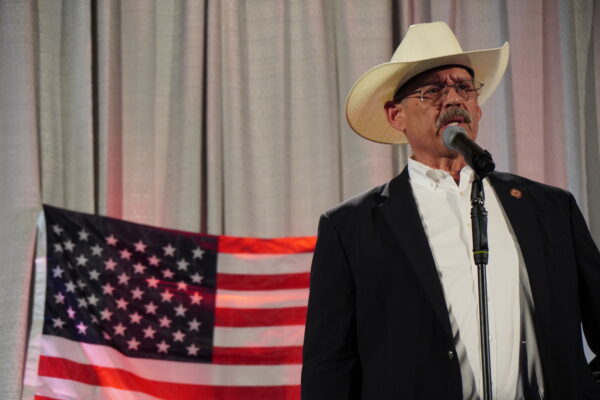 "This is what Bolsheviks do. They destroy people. They steal from people. They lie and they cheat, and then they kill you. [Jan. 6] was a setup. That's what Bolsheviks do. One day, I pray to God that the individuals who have foisted this upon us will be held accountable for the treason they have committed."
Pennsylvania County Refuses Participation in New 2020 Election Audit – Posted July 16th 2021
BETH BRELJE July 15, 2021 Updated: July 15, 2021biggersmallerPrint
At least one of three counties targeted for a forensic investigation of Pennsylvania's 2020 presidential election has said it will not allow access to its voting machines.
Pennsylvania Sen. Doug Mastriano, chair of the Intergovernmental Operations Committee, sent letters to election officials in three Pennsylvania counties, Philadelphia, York, and Tioga, requesting access to voting machines and information to be used as evidence in a forensic analysis of the 2020 election.
Tioga County Commissioners decided not to provide access after receiving a directive from the Pennsylvania Department of State ordering county boards of elections not to provide any access to third parties seeking to examine the systems or system components.
It further warned that if counties do allow access, the voting equipment will be considered no longer secure or reliable to use in future elections. The department would decertify the expensive election equipment and counties would have to buy new voting machines on their own.
"We've been given the directive that we cannot give access or they will decertify our machines," Tioga County Solicitor Christopher Gabriel told the Epoch Times. "The state did two audits after the election. Nothing of significance was found."
York and Philadelphia counties have not made their intentions public yet; each county has until July 31 to respond in writing to the request for access.
"The Intergovernmental Operations Committee has not received a formal written response indicating refusal to comply from any of the three counties who received letters from the committee," Mastriano said Thursday in a written response to the Epoch Times. "We intend to move forward with our plan to investigate these counties."
"We do have grave concerns that the Wolf Administration is continuing to weaponize the State Department just like they did in 2020. In this case, the department is being used to intimidate county officials and obstruct a Senate-led forensic investigation of the 2020 and 2021 elections," Mastriano said. "This threat, disguised as a directive to all counties in Pennsylvania, is an attack on the autonomy of local officials and the General Assembly's power to review, investigate, and legislate in matters within its legislative authority, which includes Pennsylvania's election system. The Legislature has clear authority—both statutorily and constitutionally—to provide oversight and issue subpoenas."
Mastriano again questioned the authority of the Department of State to enforce such directive through the acting secretary, Veronica Degraffenreid, who has yet to go before the Senate to be officially confirmed.
Pennsylvania Democratic Attorney General Josh Shapiro said in a tweet that the effort is not a real audit, but a pet project of one man.
"If this state senator goes forward and issues a legal subpoena, that would be litigated," Shapiro said in a media interview. "I'm confident we would win the litigation, protect the will of the people and protect the taxpayers of Pennsylvania, who at the end of the day, would not only suffer privacy loss, but millions of dollars in cost."
https://www.afinalwarning.com/535381.html
https://www.afinalwarning.com/535717.html
Moderna representative ADMITS vaccine is experimental and everyone taking it is part of a clinical trial with unknown consequencesBY ARSENIOTOLEDO // 2021-07-14Mastodon

Parler

Gab
Copy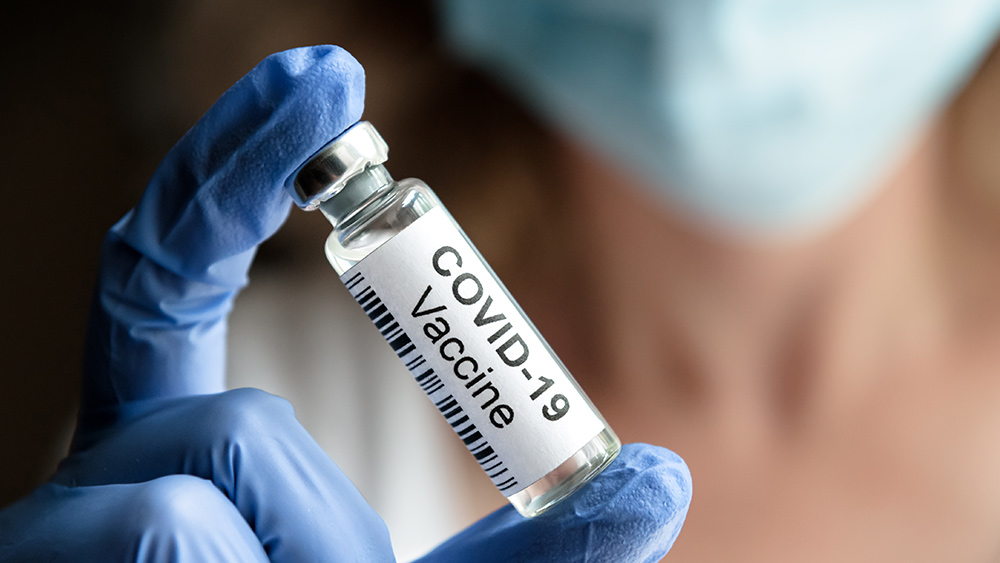 A representative from Moderna has admitted that the company's Wuhan coronavirus (COVID-19) vaccine is experimental, and everybody who takes it is part of a clinical trial. This admission was recorded during the June 22, 2021 episode of The Stew Peters Show by the independent conservative reporter and political commentator Stew Peters. During that day's episode, Peters played an audio recording made by a woman who developed Guillain-Barre syndrome after receiving the Moderna vaccine. Guillain-Barre syndrome is an autoimmune disorder. It causes the body's immune system to attack its own nerves. Its first symptoms include weakness and a tingling sensation in the extremities. This then rapidly spreads and eventually leads to whole-body paralysis.
Independence Day – July 5th 2021
What & Who did the British North American Colonies become independent of ?
The fact that blacks sold blacks into slavery just never sticks/ The white and black woke response is that white taught blacks to so slaver on an industrial scale. Slaver wasn't new. The Romans did it to whites and blacks.
The fact that the whites deliberately perpetrated genocide on the Mongoloid Red Indian tribes also doesn't stick.
The fact that the United States was established by offshoots of Britain's upper classes – like George Washington also doesn't stick. His sort tired of paying taxes to the German monarchy who were heads of the British State at the time of the War for Independence – doesn't sticjk.
The fact that Britain's working classes were forced to crew the British slave ships and men o' war , doesn't stick. the fact that the British working classes were forced off the land -into the hell of the coal mines, factories and steel works doesn't stick because it was all for the profit of the same war mongering elite who established and developed the American colonies , in the name of God – doesn't stick either.
One could go on to ask how and why powerful black dictators continue to abuse and exploit their fellow blacks , in cahoots with big business abroad – hence the vile regimes in Zimbabwe , Swaziland, the GCR , Congo and South Africa. White liberals and Antifa don't like these facts. they feed of lower class blacks and whites fighting each other for the scraps from their table.
When it gets to banning the flag , well the Union Jack must go too because that is where it all started. The British monarchs revered and opulent life styles has roots in slavery and the United States. It was an argument with mad King George III over money and profit that led to the war for independence. So by that argument, the Royal family needs abolishing and their wealth distributed among the poor. It is utterly offensive to tell all of us white working classes, who have struggled for survival in this vile class divided police state, that we are privileged and racist.
No doubt there will be more of this opportunistic wokeness as , compounded by Covid fascism , we face cultural annihilation of the white masses. We must embrace the myth of beautiful Africa rather than the reality of a continent whose leaders connived with white elites in a number of unpleasant , and some ongoing , ways of doing business. Who cares when as with Hitler and the Jews , there is always a scapegoat ? Robert Cook
The British role in America's tainted past – Posted Here July 4th 2021
By Aleem Maqbool
BBC News, Richmond, Virginia
Published
1 August 2020
Part of the soul-searching in the US in the two months since the killing of George Floyd has been focused on examining the history that led the country to this point.
Confederate statues have been pulled down in many cities and there are calls for a more honest look at the ways in which slavery, segregation and discrimination have shaped modern day America.
But there are those who feel that there are some beyond these shores who should be reflecting on their country's role in it all.
"Britain put its stamp on America from the beginning. It was Britain who brought the first unfree Africans to this country and helped to start slavery in America," says Professor Cassandra Newby-Alexander, a historian at Norfolk State University in Virginia.
At Old Point Comfort, where people now fish on the nearby jetty, she points out the spot where it is believed the first ship carrying slaves came into what was then the colony of Virginia.
"It was late August of 1619, and it was the English vessel White Lion," Professor Newby-Alexander says of the ship that it is believed brought 20 men and women that had been ripped from their homeland in what is now Angola.
"Once they were here, they began to sell those individuals that they saw as part of their cargo to the leadership in the colony."
So started a legacy that has reverberations still being keenly felt today.
Professor Newby-Alexander readily accepts the culpability of Americans in perpetuating that legacy, but says that by the time the British ceded control, society here had already been shaped around the institution of slavery.
"America didn't become officially America until 1783 when the Treaty of Paris was signed. Up until that point, everything that America created was English, including slavery, including laws on which slavery and inequality was built," she says.
"It came from England. It came from the English system.
"If you claim that America has its foundational culture based on England, then you've got to take it all. That includes the systemic racism in our laws, in our practices and in our culture."
Policing in the southern United States had its origins in slave patrols set up under the British in the early 1700s. Local laws started to be drawn up that regarded black people as inferior.
Professor Newby-Alexander draws a direct line to the issues America faces today.
"The policing that we see that automatically assumes that a black person is a criminal, is already guilty, that started from the founding of our country that viewed Africans as systemically different."
Of course, centuries on, America needs to shoulder responsibility for where things are.
It won independence from Britain, but then there was civil war, with the confederate south fighting to keep slavery.
A lot of the British elite again found themselves on the wrong side of history. They sent supplies and arms to the confederacy, many wanting slavery to continue because of their own business interests. Their side was defeated.
But years later, in the former confederate capital of Richmond, Virginia, that did not stop the building of imposing statues of confederate leaders.
It was part of a movement that eventually became known as "The Lost Cause", a re-writing of the narrative of slavery as being just, and the war as being one fought on noble grounds.
The statues in Richmond and across the southern United States also performed another function.
"We were always told that they were built to intimidate," says Chelsea Higgs Wise, a community activist in Richmond.
"We were told don't look up at them, keep walking straight. You don't have to look up to that white man. They made it that big so that you would have to hurt your neck to look up to them. But we're done with that," she says.
Ms Higgs Wise has been one of those involved in tearing down the statues that she says have haunted generations of black families here.
"We have been talking for years about removing the Confederate monuments. We've had commissions. We've had reports. We've had budget lines. But it was the young people that just came out with some rope and decided, we're going to do this tonight and we got it done," she says.
"If it was up to us to change the laws, the policies, and we could do it with rope, we would do that as well."
Ms Higgs Wise says that to this day the legacy of slavery pierces the consciousness of Black Americans in a way that is hard for others to understand.
She wants the plinths of those removed confederate statues, now daubed with graffiti of Black Lives Matter slogans and expletives, to remain.
Visit them now and you will see many people, young and old, including Black families posing for photographs in front of them.
"I think it's the most inappropriate thing to do to a statue no matter if it is Jefferson Davis or anyone else," says Bertram Hayes-Davis.
One of the very statues that Chelsea Higgs Wise filmed on her phone as it came down was one of Jefferson Davis, the great-great-grandfather of Bertram Hayes-Davis. She can be heard cheering and says it was one of the most exhilarating moments of her life.
Davis had been the confederate president and after the war had his US citizenship stripped of him, but he died unrepentant.
His descendent now asks that the instrumental role in the battle to keep slavery played by his ancestor, and others who are having their statues torn down, be looked at in a broader context.
"None of the individuals that are being attacked today were solely slave perpetuationists. They had an illustrious history associated with many more acts that may preclude that scenario of slavery," says Mr Hayes-Davis.
"Our country is not perfect. Our individuals are not perfect. But at the same time, we have to understand the lens of perspective of the historic times of which these people lived."
A statue of Jefferson Davis is one of 11 confederate statues that stands in the hallowed halls of the US Capitol Building in Washington DC.
It was put up more than 40 years before Davis had his US citizenship posthumously restored in the 1970s in what was described as an act of reconciliation. This month, the House of Representatives voted to remove all 11 statues from The Capitol.
The nearby Museum of African American History is one of few national institutions that tackles head-on the horrors of slavery. Across the southern United States in particular, even in schools, there is still a reluctance to do that.
But there is growing impatience among many for this side-stepping of uncomfortable American history, from the country's origins to the present day.
Britain's Elite Lead Moralising Campaign Against Russia – July 4th 2021
Russia says British warship 'provocation' will elicit a 'tough response'
Tom Gillespie, news reporter 3 hrs agoLike50 Comments|71
---
Tour de France LIVE: Stage 9 latest updates on route to TignesBoris Johnson news – live: Tories 'nasty party' over foreign aid cuts as Labour…
Russia has said a British warship it accused of illegally entering its waters carried out the kind of provocation that will elicit a tough response, the RIA news agency cited the Kremlin as saying.
© PA HMS Defender has been carrying "own set of missions" in the Black Sea. File pic
Russia summoned the British ambassador in Moscow for a formal diplomatic rebuke after HMS Defender breached what the Kremlin says are its territorial waters near Crimea.
Britain and most of the world say the waters belong to the Ukraine.
Moscow said the British vessel had illegally entered its territorial waters last month and accused London of a "provocation".
The Russian Defence Ministry released footage it said showed HMS Defender being "chased out of Crimea waters" by military aircraft and vessels.
Britain had dismissed Moscow's claims that warning shots were fired at the Royal Navy destroyer and that bombs were dropped in the warship's path.
The Russian Defence Ministry said a border patrol boat fired the shots at HMS Defender.
Russia has said it could bomb British naval vessels if there are more such actions by the Royal Navy off Crimea.
It comes as Russian warplanes practised bombing enemy ships in the Black Sea during training exercises on Saturday.
Russia was quoted by the RIA news agency as saying: "Aircraft crews … conducted training flights over the Black Sea, practicing missile and bombing strikes against simulated enemy ships."
The drills involved aircraft including Sukhoi Su-30SM multi-purpose fighters, Sukhoi Su-24M bombers, Sukhoi Su-34
fighter-bombers and Sukhoi Su-27 fighter jets, the report said.
NATO, Ukraine and allies are also conducting large-scale Sea Breeze drills in the region.
Those drills are set to last two weeks and involve about 5,000 military personnel from NATO and other allies, and around
30 ships and 40 aircraft, with U.S. missile destroyer USS Ross and the U.S. Marine Corps taking part.
Moscow had called for the exercise to be cancelled and the Russian defence ministry has said it will react to safeguard national security.
Comment The Royal Navy is run by posh boys for the elite. They are leading the pseudo moral claim for Ukraine over Crimea because of resources and as part of an ever expanding elite run EU It is such revolting hypocrisy but it helps with the fake liberal ID. It works on the masses , like football.
Robert Cook
People should not mix – no end to lockdowns , experts vigilant in new world order. July 3rd 2021
Some coronavirus prevention measures should remain after 19 July to stop the "alarming" rise in cases, the British Medical Association says.
Prime Minister Boris Johnson is hoping that the final phase of his plans to end England's restrictions can go ahead on 19 July.
But Public Health England figures show 161,981 confirmed and probable cases of the Delta variant – up 50,824 or 46% on the previous week.
The BMA council's chair, Dr Chaand Nagpaul, said easing restrictions was not an "all or nothing" decision, and that "sensible, cautious" measures will be vital to minimising the impact of further waves, new variants and lockdowns.
He added: "As case numbers continue to rise at an alarming rate due to the rapid transmission of the Delta variant and an increase in people mixing with one another, it makes no sense to remove restrictions in their entirety in just over two weeks' time.
Doctors call for 'targeted COVID prevention measures' to stay after 19 July (msn.com)
ttps://www.dailymail.co.uk/sciencetech/article-9513117/Climate-change-shifted-axis-Earth-study-shows.html
Comment It should be obvious that lockdowns , social distancing and masks are not going to rid the world of this virus. The money making global economy needs severe restrictions. Illegal migration should be closed down , with migrants treated as health issues and lockdown breakers. Mass migration is not a solution to Third World problems. Africa needs significant regime change , a war on its corruption and a redistribution of profits from its immense resources. Latin America needs a lot less CIA interference and communist paranoia. Religion needs to be seen for what it is in these poor countries and birth control made a priority. Lockdown only makes sense as a fear device, symbolised by masks, as a draconian means of stifling mass consciousness and self improvement. There have never been so many police officers ,laws and edicts to keep people down and stupid. Robert Cook
https://www.sciencealert.com/navigation-systems-finally-caught-up-with-the…
06/02/2019 · By the time the US Army went looking for the pole in the late 1940s, it had shifted 250 miles (400 kilometres) to the northwest. Since 1990, it has moved a …
Estimated Reading Time: 3 mins
EXPLORE FURTHER
Recommended to you based on what's popular • Feedback
https://www.evolving-science.com/environment/north-pole-shift-00927
Climate Lockdowns Latest Global Elite Craze , From F.S – June 29th 2021
Disillusioned Peasant
Jun 28, 2021 11:14 PM
So I'm in the pacific northwest area of the United States, and we are in the middle of a pretty gnarly heatwave. Nasty stuff! The tone I am noticing from media outlets and officials is starting to alarm me, however.
"Stay inside, stay safe"
"Due to the UNPRECEDENTED heatwave, we will be shutting down business until this event has ended"
"Climate change PANDEMIC on full display as PNW experiences hottest temperatures in over 100 years"
Sound familiar? I subscribe to the possibility that climate change pandemics and lockdowns will be the new narrative once they can no longer keep people invested in the boogievirus. Feels like a sneak preview
11
ToyAussie
Jun 28, 2021 11:49 PM
Reply to Disillusioned Peasant
"Extreme heat prompts closures, cancellations throughout BC."
Since when did extreme heat cause ever cause mass shutdowns and closures???
Never heard of that in my life. Until now.
And with a sleight of hand – climate lockdowns are here.
fame
Jun 29, 2021 2:22 AM
Reply to Disillusioned Peasant
Is there a thick haze in the sky? I noticed that in the past five years all the extreme heat waves that I have been in there is a thick haze in the sky looking kind like a forest fire (but the last one here was a white haze not orange), visibility reduced substantially, to not more than a couple miles. Yesterday over my farm around every half an hour I would hear another jet plane. When I looked up, it was the same pattern every time, plane circling and returning at about a sixty degree angle,and turning around the same point. I have never seen so many planes in the sky as I have in the last month. A thick white haze blazes the sky here everyday. They are keeping it very dry here. I live in Estonia.
Portland, OR is over 10F hotter than Redding, CA today. The Pacific Coast seems pleasant today, weather-wise. The weather control is over the top and obvious if you pay any kind of attention to your outdoors and sky. And as you point out the lockdown merger between the created climate change pandemic narrative and the created virus pandemic narrative begin/continue as has been predicted here at Off-G. Thanks for the post.
Russian warplanes 'monitoring' the HMS Queen Elizabeth in Syria June 28th 2021
Jaymi McCann
---
Russian warplanes have arrived in Syria to "monitor" Britain's HMS Queen Elizabeth as the ship starts patrols off the country's coast.
It comes after Moscow fired warning shots at and dropped bombs near the HMS Defender in the waters off Crimea.
Russia's three supersonic Tu-22M3 Backfire bombers are carrying Kh-22 missiles nicknamed "aircraft carrier killers", which are capable of taking out US Navy nuclear powered vessels.
Two MiG-31K fighters armed with Kinzhal ("dagger") anti-ship missiles also arrived at the country's Khmeimim airbase on Friday.
Russia's defence ministry confirmed that they will "monitor" the HMS Queen Elizabeth and associated ships, The Sunday Times reported.
However, the Ministry of Defence (MoD) has also reportedly deployed long range radar aircraft to protect the 60,000 tonne aircraft carrier.
The RAF AWACS airborne early warning planes are codenamed Nato 30 and Nato 31, and were launched from RAF Waddington last week to create a "ring of steel" around the vessel, according to The Sunday Express.
An MoD spokesperson said: "The UK's Carrier Strike Group are currently undertaking counter Daesh missions from the Eastern Mediterranean under the longstanding Operation Shader mandate and in support of US Operation Inherent Resolve.
"A number of other nations' military ships and aircraft are conducting their own independent exercises and operations in the region."
It comes after the passage of HMS Defender through disputed waters 12km off the Crimean coast caused diplomatic tensions to flare last week, with Russia saying they fired warning shots and dropped bombs near the Royal Navy's Type-45 destroyer.
The MoD contested this version of events, and described the journey as "innocent" as the ship's guns were covered and helicopter was in its hanger.
The United Kingdom does not recognise Russia's claim to the region, and Boris Johnson said it "is part of a sovereign Ukrainian territory."
Classified documents from the MoD, that were leaked after being found at a bus stop in Kent, also revealed the move was carried out in the knowledge Russia might respond aggressively, and was designed to reinforce Britain's position.
The papers, that were revealed by the BBC, warned: "Following the transition from defence engagement activity to operational activity, it is highly likely that RFN (Russian navy) and VKS (Russian air force) interactions will become more frequent and assertive."
Another showed that an alternative route was considered which would have avoided the waters, which the UK recognises as Ukrainian, but the plans say this may have been perceived as evidence of "the UK being scared/running away", and even accepting the waters as Russian.
The MoD is conducting an investigation into how the papers were misplaced.
Liberal Britain Unhappy With Patel Attitude To Mass Immigration From Africa – June 28th 2021
he Home Secretary is working on laws which could see migrants sent to an offshore immigration centre, a report has revealed.
The legislation would allow the country to build a processing centre of this kind for the first time as the total number of migrants arriving in the UK this year has reached 5,300.
Priti Patel is in discussions with Denmark to share an immigration centre in Africa and is also set to unveil plans to crackdown on people smugglers.
According to the Times, the plans will form part of the Nationality and Borders Bill and will see asylum seekers processed outside the UK in a bid to stop migrants making the dangerous journey across the English Channel.
Denmark is said to be considering a site in Rwanda where two Danish ministers visited last month to sign off a memorandum on asylum and migration, according to the newspaper.
A government source told The Times: 'The prime minister and home secretary are determined to look at anything that will make a difference on Channel crossings.'
The Home Office has also studied the Australian system which bans the arrival of migrants travelling by sea and sends them to offshore immigration centres in neighbouring countries such as Papa New Guineau.
Boris Johnson is reportedly unhappy with the growing number of Channel crossings facilitated by people-smugglers, and allegedly blasted Miss Patel for her mismanagement.
China still gets blame for the obviously man made Covid 19 virus. Fort Detrick escaped the limelight & still does. June 27th 2021
After mysterious shutdown, Fort Detrick still shrouded in secrecyUpdated 10:35, 22-Feb-2021CGTN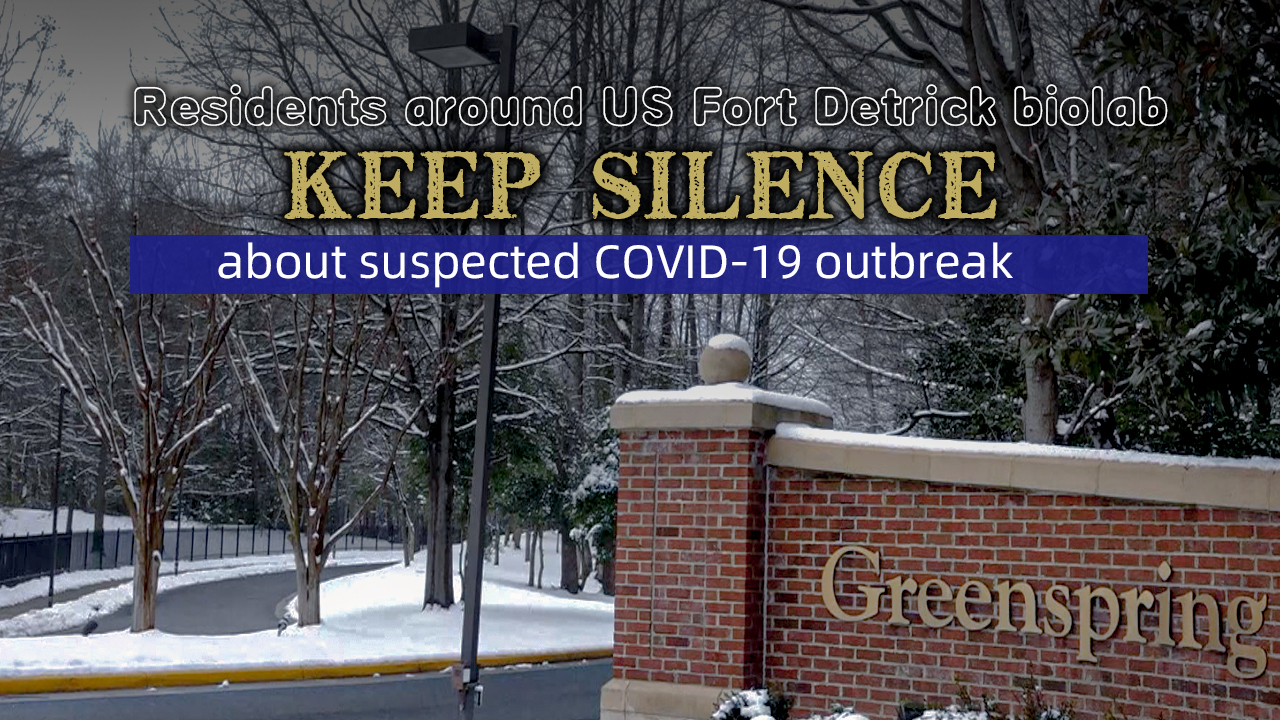 The U.S. Army base known as Fort Detrick recently came to the spotlight after a spokesperson for China's Ministry of Foreign Affairs (MOFA) questioned the base's transparency during a press briefing in January.
"If the U.S. truly respects facts, then please open the biological lab at Fort Detrick, show more transparency to issues like its 200-plus overseas bio-labs, invite WHO experts to conduct origin-tracing in the United States," MOFA spokesperson Hua Chunying said.
Fort Detrick is located in the quiet suburban town of Fredrick, some 50 miles outside of Washington, D.C. Since World War II, laboratories inside the military base have hosted some of the most dangerous and wicked scientific programs, including experiments for biological weapons.
Containment facilities inside the complex also host some of the deadliest pathogens known to mankind, also known as "select agents," which include Ebola, anthrax, smallpox and SARS-associated coronavirus (SARS-CoV).
In August 2019, five months before the U.S. reported its first COVID-19 case, experiments involving dangerous microbes like the SARS-CoV were stopped due to a series of safety violations found by the Centers for Disease Control and Prevention (CDC). In a statement, CDC officials refused to release further information after citing "national security reasons."
The problems date back to May 2018, when a storm flooded and damaged an old sterilization plant used for treating wastewater produced inside several facilities, according to a report by The New York Times. After the new system was installed, American health officials discovered that new safety procedures were not being followed consistently. Besides, they also found mechanical issues with the decontamination system.
Read more: The mind-blowing history at Fort Detrick
Suspicions about the lab being the origin of the COVID-19 pandemic have also appeared online. After Hua's statement in January, Fort Detrick quickly became one of the most widely discussed topics on China's Weibo and other social media platforms.
"Why don't they answer any of those questions? Because they can't even answer any one of them without hiding," one netizen on Weibo commented.
The suspicions aren't entirely baseless, as the shutdown inside Fort Detrick happened to be one month after a mysterious respiratory outbreak at a retirement community caused 54 residents to fall ill. The patients, who live in Fairfax County, which is only one hour drive away from Fort Detrick, reported "respiratory symptoms ranging from upper respiratory symptoms (cough) to pneumonia."
Mainstream Western media have called questions regarding Fort Detrick conspiracy theories as netizens in China and worldwide continue to demand more information about the base.
The Race & Genocide War Against Whites Ramps Up A Gear. By the same logic the terms male and female must be abolished as the masses all become asexual Negroes while the mixed race elite enjoy their ever more hedonistic life style. They are building a perpetual moronic uni culture for morons. Whites are not to be allowed an identity, while black identity and BLM are paramount – Read Below. June 26th 2021
Cambridge and UCL scientists Posted June 26th 2021
Lauren Lewis For Mailonline
---
Boris Johnson handed 'clear plan' as Labour and Tories unite on social care issuesJohnson & Johnson to pay New York $230m in deal to settle opioid case
© Provided by Daily Mail MailOnline logo
The word 'caucasian' should be banned because it is 'associated with a racist classification of humans', according to five Cambridge and UCL scientists.
Researchers said scientists should only use the term when absolutely unavoidable but refrain from 'usage where possible'.
Authors of the article titled 'The language of race, ethnicity, and ancestry in human genetic research' said the term Caucasian was an 'old term associated with racist and pseudo-scientific classifications of humans'.
Caucasian, they wrote, is 'an 18th-century term invented to denote pale-skinned northern and western Europeans, or in other archaic connotations a wider range of people based on skull measurements, including west Asians, south Asians, north Africans and Europeans.'
The paper, published on the pre-print sever arxiv, added: 'The language commonly used in human genetics can inadvertently pose problems for multiple reasons.
© Provided by Daily Mail The word 'caucasian' should be banned because it is 'associated with a racist classification of humans', according to five Cambridge and UCL scientists (pictured, Trinity College, Cambridge)
'Terms like 'ancestry', 'ethnicity', and other ways of grouping people can have complex, often poorly understood, or multiple meanings within the various fields of genetics between different domains of biological sciences and medicine, and between scientists and the general public.
The paper said scientists should add quotation marks around the word when used in research, the Telegraph reported.
Authors Dr Ewan Birney, Michael Inouye, Dr Jennifer Raff, Dr Adam Rutherford, and Aylwyn Scally said their is intended 'to stimulate a much-needed discussion about the language of genetics'.
Video: 1.2 Million Non-Binary Adults Live in the US, According to Pioneering Study (Cover Video)
Adding they hoped it would help 'begin a process to clarify existing terminology, and in some cases adopt a new lexicon that both serves scientific insight, and cuts us loose from various aspects of a pernicious past.'
Dr Ewan Birney, deputy director of the European Molecular Biology Laboratory at the Wellcome Genome Campus in Cambridgeshire, has added terms such as 'Native American', 'Hispanic', 'White Irish', and 'European', should also be avoided.
Instead, he says, researchers should use more scientific language derived from a two-step genetic analysis.
'European', for example, would instead be 'the European-associated PCA [principal component analysis] cluster, which aims to minimise variation in non-genetic factors and genetic factors'.
The suggestion, which even Dr Birney terms 'bamboozling' for non-scientists, is intended to prioritise 'technical accuracy over concision'.
The researchers said: 'Some of these suggestions may meet with disagreement; we present them partly to stimulate discussion of these and other terms, and in the hope that this will lead to better and more accurate language conventions and less misunderstanding, particularly outside of human genetics'.
© Provided by Daily Mail
© Provided by Daily Mail Dr Adam Rutherford is currently honorary Senior Research Associate at UCL (pictured starring in The Cell in 2009)
Announcing the paper, honorary Senior Research Associate at UCL Dr Rutherford said: 'I have been working on this a while: sparking a conversation about the lexicon of genetics, which continues to utilise scientifically redundant, confusing and racist terminology.'
Adding in a second tweet: 'We're definitely not prescribing or policing language, but want to prompt a dialogue with colleagues in similar and adjacent fields about our terminology, datasets and tools, and move towards a lexicon that both serves the science and frees us from a racist past.'
Among his fellow contributors, who were each given equal credit, were Dr Jennifer Graff, a geneticist and Assistant Professor of Anthropology at the University of Kansas, Michael Inouye, Principal Research Associate in Systems Genomics and Population Health, and Darwin College, Cambridge geneticist Aylwyn Scally. Read more
Not Recognised By Britain's Ruling Elite – June 24th 2021
Environment Secretary George Eustice appeared on Sky News to discuss the reports the Russian navy allegedly fired at or fired warning shots at Royal Navy destroyer HMS Defender moving through the Black Sea. The Black Sea waters surrounding Crimea are disputed territory as much of the western world does not recognise the region as being part of Russia following its annexation in 2014. Mr Eustice bluntly said the Royal Navy would move through the waters again adding the UK did not accept the annexation and the territory belonged to Ukraine.
Appearing on Sky News, Mr Eustice was grilled by journalist Kay Burley over the Russia/UK dispute last Wednesday.
She explained: "Shots fired, for the benefit of my viewers, by the Russians HMS defender after it entered disputed territorial waters.
"What were we doing there in the first place?"
Mr Eustice explained: "Well it's under international law, you can take the sort of closest fastest route for one point to another.
Russia releases footage of alleged UK destroyer incident (msn.com)
An Unwanted Expert & Other Stories From World War Three – Posted June 24th From F.S
Matt Ridley's criticism (Comment, June 21st) of the distorted presentation of scientific predictions in order for those predictions to have political impact identifies the worst feature of current public policymaking.
Amazingly, however, in the case of Covid policymaking his criticism is insufficient. The crucial prediction was that of the Imperial College COVID-19 Response Team, which said that 510,000 deaths would occur "in the (unlikely) absence of any control measures or spontaneous changes in individual behaviour". This was misleading in the extreme, for there was absolutely no possibility that the outbreak of this disease would not be met by widespread spontaneous changes in behaviour, or that the Government would not take extensive measures to support them.
The world has been turned upside-down by an absurd, alarmist prediction of what was always a zero-probability event, as it was this prediction which panicked the Government into adopting a "suppression" policy.
Professor David Campbell
Lancaster University Law School
Professor Kevin Dowd
Durham University Business School
https://www.wsj.com/articles/are-covid-vaccines-riskier-than-advertised-11624381749
https://www.independent.co.uk/travel/news-and-advice/quarantine-euros-final-minister-green-list-b1871077.html
https://www.gov.uk/alerts
Another control mechanism, and something to ease us towards living in a perpetual state of fear. If anyone thinks this system is going to be used to inform us of danger they're deluded.
Emergency Alerts
---
Tuesday 29 June
---
About Emergency Alerts
Emergency Alerts is a new service from the UK government. It's expected to launch in summer 2021.
Emergency alerts will warn you if there's a danger to life nearby.
In an emergency, your phone or tablet will receive an alert with advice about how to stay safe.
What happens when you get an alertEmergency alertThis is an example of whatan emergency alert will looklike on your phone. It willalso make a loud sound.
---
Reasons you might get an alert
The government and mobile phone networks are testing emergency alerts.
You may get an alert if you live in, or travel through, a test area.
Other reasons you might get an alert
---
How it works
Emergency alerts are broadcast from mobile phone masts. Every compatible mobile phone or tablet in range will receive an alert.
The government does not need your phone number to send you an alert.
From 'The Slog' John Ward
The UK is a one-party State, masquerading as a democracy.
All of the political parties in the Commons are actually the same political party – operating under a few different party names, so that the plebs don't realize that democracy is literally dead – extinct – by design.
The globalists who have controlled the political establishment of almost all Western countries for several decades now, realized that to achieve their goals:
1. they had to preserve the total illusion in the mind of the plebs that Western countries are democracies. This was done by maintaining the rubber stamp 'Parliaments', MPs, elections and so on in each country – whilst ensuring that all of these things were totally meaningless – piece of empty theatre for the suckers.
They successfully made democracy totally meaningless, by first infiltrating and then taking over all mainstream political parties – thereby ensuring that whichever party became the government would make no difference whatsoever to who actually controls those countries – i.e., the globalists, or global Deep State, if you prefer.
2. they had to destroy people's sense of belonging to a country. This is essential, to be able to achieve the World Government which has been the agenda of the political establishments of almost all Western countries for several decades now.
To achieve this, they all agreed to flood their respective countries with an endless tidal wave of Third World immigrants – to thereby progressively erase people's sense of national identity.
Note that this operation is now being ramped up still further – very rapidly – by the globalists running the Western world. Witness the globalist puppet Biden flooding Latin Americans in (about a million so far, since the election, including those being secretly flown to US cities), and of course the same across Europe. Italy has been flooded with eight times the number of illegal immigrants as the same time last year, and the globalist puppet Boris Johnson, and all of the other globalist puppet leaders of Europe are doing the same – flooding them in, as fast as possible, ludicrously claiming that they 'refugees'.
The idea that different political parties, or different individual politicians, has any relevance at all to the policies that each supposed national government pursues is totally ridiculous: the supposed 'national governments' are all nothing more than puppets on strings, with the global corporations and the oligarchs giving them their orders.
And the orders that all of these front men masquerading as national leaders right now are to keep the 'Covid crisis' and the Covid shots going at full strength, even if they run out of supposed 'Covid deaths' – because Stage 2 of the Covid and 'vaccines' scams will begin in earnest in the Autumn / Winter of this year, when vast numbers of people will start dying as a direct result of being injected with the Covid 'vaccines'.
Once that death wave is underway as planned, then what has been engineered so far – the long-planned 'Covid crisis', the lockdowns, the quarantines, the 'Woke' operation, the Covid injections, etc. – will seem like a walk in the park, compared with what will then be put into motion.
Social Distancing Ascot Style
https://www.facebook.com/davidjholden/posts/10225794552233160?notif_id=1624468667973482&notif_t=feedback_reaction_generic&ref=notif


If you were to read the Covid response action plan issued by the UK government in March 2020, and looked at the references cited as supporting evidence for closing schools, locking down populations, imposing social distancing measures, fast tracking vaccine development and mass PCR testing, where do you think the those references take us ?
Berlin ?
No, every one is from Chinese sources.
Think about that. The one country for whom we are told 'lockdown worked', the one country that has benefited from these past 16 months, the country who already had a technocratic control society established pre-Covid, that is the one country that provides all the sources when a European government decides to completely re-write its pandemic response plan on a whim.
Does that not deserve some mention and exploration ?
This story in the Guardian:
Australia will gradually phase out the use of the AstraZeneca Covid vaccine in its national vaccine roll-out, with doses only to be given if requested from October onwards. The decision has been spurred by safety concerns and follows the development of a condition that can cause paralysis and can even be life-threatening shortly after taking the AZ vaccine.

Conclusion
The masses have switched off from politics. A way to control them is by politicising their bread and circuses. Six weeks to learn a new habit: show them all the things you mention when their brains, such as they are, are disengaged from critical thought, and bingo: soon they'll all think the knee thing and weird new language is normal. F.S June 24th 2021
Royal Navy ship off Crimea sparks diplomatic row between Russia and UK June 23rd
MoD and Moscow disagree over whether shots were fired at destroyer near disputed territory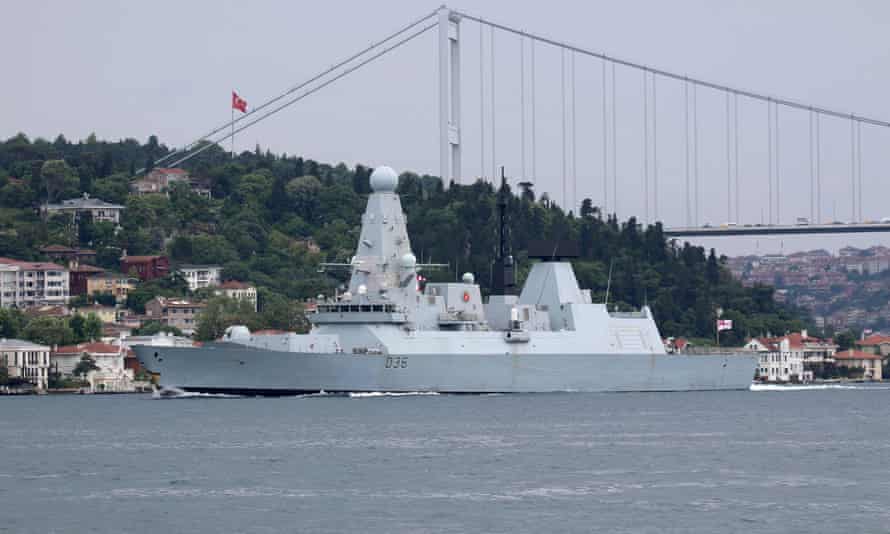 Dan Sabbagh Defence and security editorWed 23 Jun 2021 19.08 BST
Britain was unexpectedly embroiled in a diplomatic and military dispute with Russia on Wednesday after Royal Navy destroyer HMS Defender briefly sailed through territorial waters off the coast of the disputed territory of Crimea.
The warship sailed for about an hour in the morning within the 12-mile limit off Cape Fiolent on a direct route between the Ukrainian port of Odesa and Georgia, prompting Russian complaints and a disagreement about whether warning shots were fired.
The British plan was to assert navigation rights in the Black Sea in support of Ukraine, which lost control of Crimea after Russia annexed the peninsula in 2014, an action condemned and not recognised by the West.Advertisement
Ben Wallace, the UK defence secretary, said HMS Defender was carrying out "routine transit from Odesa towards Georgia across the Black Sea" using an "internationally recognised traffic separation corridor".
Warships are allowed to engage in "innocent passage" through territorial waters as long as it is not prejudicial to the peace or security of the coastal state, but the UK would have known sending a destroyer near Crimea would have prompted a response from the Kremlin.
Russia's defence ministry initially claimed warning shots had been fired at HMS Defender and that one of its war planes had dropped four bombs nearby to force the destroyer to leave the area.
Britain's Ministry of Defence denied both incidents took place, saying in a statement "no warning shots had been fired", but a BBC journalist who was on the board the destroyer said the Russian military had "harassed" the ship.
The BBC correspondent said Russian forces closely followed HMS Defender as it passed near Crimea. Two coastguard vessels sailed behind the destroyer, at one point closing to a gap of roughly 100 metres, while up to 20 aircraft were hovering above.
Firing was heard in the distance but it was believed to be some way out of range. UK defence sources said that Russians were undertaking pre-planned gunnery practice, with aircraft also exercising in the area.
Of HMS Defender, Wallace said that "Russian vessels shadowed her passage". The defence minister added the crew were made aware of the exercises "in her wider vicinity".
Andrei Kelin, Russia's ambassador to the UK, said HMS Defender "did not respond to several warnings, at least the warnings were issued every 10 minutes" in an interview on Channel 4 News, and described the warship as having "gone deep, about three kilometres from, or deep into, the territorial waters over there".
The ambassador denied the Kremlin had engaged in a "nakedly aggressive" act, and said Russia had a right to defend its territory. The "British ship was not only in the Black Sea, which is a sea adjacent to Russia, but in the territorial waters of Russian Federation," he added.
Underlining the tension in the region is Britain's increasing closeness to Ukraine's military, and in particular its navy, at a time when the country remains in conflict with Russia in its eastern Donbas region and elsewhere.
Earlier this week, the two countries signed a naval deal on HMS Defender when it was docked in Odesa, which will see the two countries jointly produce eight small warships and the two countries work on creating a new naval base on the Black Sea.
Ukraine is understood to have been happy with the plan for the British warship to sail near the Crimean coast, but had hoped that the UK would be more assertive in public when the Russians began to complain.
Dmytro Kuleba, the country's foreign minister, said Russia's action showed an aggressive and provocative policy that constituted a threat to Ukraine and its allies.
"A clear proof of Ukraine's position: Russia's aggressive and provocative actions in the Black and Azov seas, its occupation and militarisation of Crimea pose a lasting threat to Ukraine and allies," he said. "We need a new quality of cooperation between Ukraine and Nato allies in the Black Sea."
Britain and Russia routinely test each other's defences, with Russian jets often buzzing close to British aerospace and warships periodically sailing down the Channel. However, incidents involving open fire are very rare.
Madness & Delusion – June 23rd 2021
'Extraordinary Popular Delusions and the Madness of Crowds' was an early study of crowd psychology, published in 1841.
More recently, 2007, there's 'Scared to Death' by Christopher Booker. Blurb shows that someone spotted what was going on 15 years ago:
From salmonella in eggs to BSE, from the Millennium Bug to bird 'flu, from DDT to passive smoking, from asbestos to global warming, 'scares' have become one of the most conspicuous and damaging features of our modern world.
This book for the first time tells the inside story of each of the major scares of the past two decades, showing how they have followed a remarkably consistent pattern. It analyses the crucial role played in each case by scientists who have misread or manipulated the evidence; by the media and lobbyists who eagerly promote the scare without regard to the facts; and finally by the politicians and officials who come up with an absurdly disproportionate response, leaving us all to pay a colossal price, which may run into billions or even hundreds of billions of pounds.
This book culminates in a chillingly detailed account of the story behind what it shows has become the greatest scare of them all: the belief that the world faces disaster through man-made global warming. In an epilogue the authors compare our credulity in falling for scares to mass-hysterias of previous ages such as the post-medieval 'witch craze', describing our time as a 'new age of superstition'.
It's interesting that both these books are enormous: c400 and 500 pages respectively., There's a lot of material…
I see the lunatic Ferguson is now warning of a bad flu season 'because social distancing measures across the world last year drove it down to unusually low levels'. You what? It's clear that last year's flu was mostly categorised as Covid. And anyway, how can a good flu year create a bad flu year? I hope I'm wrong, but my view is they're getting the alarmist angle in now so that when the bad reaction to flu created by vaccines kicks in no one asks any questions. It shows how unintelligent we've become that people will believe obvious horse poo like this.
Here's another comment I've found, re the DNR orders people were pressured into signing last year:
Adrian NuttallJun 23, 2021 6:20 AM

I experienced this first hand when I was admitted to the RVI in Newcastle with shortness of breath and slightly low oxygen level, after 3 weeks of being moved around wards and undergoing constant tests every 90 minutes, My veins collapsed in both arms and my nervous system was shot ! they told me they had to keep raising oxygen levels being fed into me and if i did not improve i will have to be put on a ventilator.

They arranged for my wife to visit me to say farewell and had the chaplain visit me on two occasions. It was then a young lady doctor visited me and asked me to sign a DNR notice but i refused and stated i have to much to live for ! she started getting angry and said she would be contacting my wife to let her know.
She then had a shrink come around trying to convince me it was the right thing to do and she would be back to explain more near the time. I was getting extremely frustrated and angry but the female doctor would not give up and started to argue with me saying things like she would not resuscitate me in any circumstances and i would be a cabbage and burden on the NHS and my family so it only makes sense to do the controlled death.
i still refused to do this telling her i will take my chances. In total she pressured me on 4 occasions over a weekend to do the DNR and then gave up, i did not see her againThe following week i had improved by myself and with help of Physio and was allowed home. I walk everyday now with my dog and help with shopping etc. However this terrible experience has left deeply troubled and untrusting of the NHS and hospitals.
I still experience after effects but i am not certain its long covid and i have not heard a thing from anyone since. The first thing i did when i got home was to tell my wife that they tried there best to kill me and then i told friends but no one believes me. Simple message is do not trust the hospitals and doctors involved with covid. I am sure some are good but many treat you as subhuman i was only 55 years old
F.S
The New World Order is well underway. A global conspiracy led by the world's richest and most powerful families to create an environment even more favourable to them than the existing socio-economic model where they pay on average less than 2% tax on income measured in the millions or billions. They are people of all races and genders united by a common culture of greed and imagined class superiority over others. They are planet eaters who value nothing beyond themselves – not even their own children.
The Covid crisis and the never ending lockdowns are for the purposes of creating mass hysteria and fear in ordinary people to scare them into the hands of an unaccountable global plutocracy operating in the shadows.
Out of fear of a mutant flu virus that hardly anyone dies from – or with – the global shadow government controlled by that plutocracy pursues a radical agenda of transformational change that will make everyone outside that elite into a permanent slave class with no hope of improvement ever.
Globally the middle – and working – classes are being destroyed – socially, culturally and economically. The young are the targets – everyone under 50 who does not conform in particular. The elite are trying to reduce the global population by 80%. Long live the old who think you can abolish death.
As you can see, the Delta variant is having a massive impact in the UK – F.S :
https://coronavirus.data.gov.uk/details/healthcare?areaType=nhstrust&areaName=Buckinghamshire%20Healthcare%20NHS%20Tru
https://harpers.org/archive/1941/08/who-goes-nazi/
Covid UK news – live: Boris Johnson warns of 'rough winter' as cases up more than a third from last week Posted June 21st 2021
Akshita Jain,Eleanor Sly,Sam Hancock and Zoe Tidman
---
Tory minister compares Labour MP to a tracksuit-clad David Icke in bizarre…George Clooney, LAUSD to create high school for TV and film production
LIVE – Updated at 19:24
© AFP via Getty Images BRITAIN-HEALTH-VIRUS
Boris Johnson has warned of a "rough winter" ahead as the UK saw a 37 per cent rise in the number of daily Covid cases compared to last week.
More than 10,000 new infections were reported on Monday, as well as five deaths.
It comes after cabinet minister Kwasi Kwarteng said it is "unlikely" the remaining Covid restrictions could be lifted before 19 July. He highlighted that the government would "always err on the side of caution."
Meanwhile, there are calls to scrap quarantine for those holidaying in amber list countries. Data from NHS Test and Trace revealed that only one in 200 people returning from so-called amber list countries had tested positive for Covid-19.
Health secretary Matt Hancock has said that he hopes self-isolation rules will be eventually scrapped and replaced with daily tests for those who have received two doses of a Covid vaccine.
Key Points
PM says 'rough winter' could be ahead and cannot exclude 'new horrors'
Hancock hopes double-jabbed people 'won't have to self-isolate' after Covid contact
'Unlikely' restrictions will be lifted before 19 July, minister says
Tokyo Olympics confirm cap on spectators for 2021 Games
No 10 denies G7 caused spike in Covid cases in Cornwall
Travel rules 'about politics and control, not public health,' claims Labour MP
Wales to accelerate vaccine rollout
19:24 , Zoe Tidman
Wales will speed up its coronavirus vaccination programme by bringing forward second jabs for people aged over 50, the country's health minister has said.
Eluned Morgan said an additional 500,000 jabs would be made available between now and mid-July in response to the growing number of Delta variant cases in the country.
PA
Anti-lockdown protest
19:11 , Zoe Tidman
The Metropolitan Police have said three police officers were during an anti-lockdown protest in London today.
Their injuries were not serious, the force added.
Fourteen arrests were also made during the anti-lockdown demonstration in central London.
Here are some images from the protest today:
A group of people sitting on the ground: An anti-vaccine demonstrator is detained by police officers during a protest in Westminster, (REUTERS)Next SlideFull Screen1/3 SLIDES © Provided by The IndependentAn anti-vaccine demonstrator is detained by police officers during a protest in Westminster, (REUTERS)
'Incredible demand'
18:59 , Zoe Tidman
Matt Hancock has said there has been "incredible demand" since last week's announcement all adults can now get a Covid vaccine:
PM warns of 'rough winter'
18:38 , Zoe Tidman
Boris Johnson has warned of a "rough winter" with pressures on the NHS "for all sorts of reasons", amid warnings from scientific advisers that the UK could see another surge of Covid.
The prime minister, however, insisted "it's looking good" for the government's plan to end all remaining legal restrictions in England on 19 July – something Mr Johnson has referred to as the "terminus point".
Ashley Cowburn, our political correspondent, reports:
© Provided by The Independent
Boris Johnson says 'rough winter' could be ahead and cannot exclude 'new horrors'
New claims from Dominic Cummings…
17:38 , Zoe Tidman
Rishi Sunak shared concerns last autumn that Boris Johnson had "no plan" to deal with coronavirus and was wrongly delaying a second lockdown, the prime minister's former adviser Dominic Cummings has claimed.
Andrew Woodcock, our political editor, reports:
© Provided by The Independent
Rishi Sunak shared concern over Boris Johnson's handling of Covid, claims Dominic Cummings
Vaccine system outage
17:17 , Zoe Tidman
Clinicians have been forced to log people's jabs with pen and paper following a system outage affecting vaccine centres.
Immediately after the jab is administered, a clinician usually registers it digitally but the system is thought to have gone down across England at around 1.30pm.
People attending for a Covid-19 vaccine can still go ahead and should notice no difference to the service.
PA
PM spokesperson denies G7 Summit behind Cornwall spike
16:52 , Zoe Tidman
The government has denied that a rise in coronavirus infections in Cornwall is linked to the recent G7 summit.
Figures for the seven days to June 14 show that Cornwall and Isles of Scilly had the fourth biggest week-on-week rise in infections – with only North Tyneside, Liverpool and County Durham higher.
This has led some to blame the gathering of the world leaders in Carbis Bay from 11 June to 13 June as the cause of the spike.
The prime minister's official spokesperson said: "Attendees going to the G7 were tested before arriving and throughout the summit. We are not aware of any cases of transmission to local residents.
"We always said that, following the move to step three (of the government's road map out of lockdown), we would see cases rising across the country. That is what we are seeing playing out."
PA
10,000 more Covid cases in UK
16:33 , Zoe Tidman
The government said as of 9am on Monday,there had been a further 10,633 lab-confirmed Covid-19 cases in the UK.
The government also said a further five people had died within 28 days of testing positive for Covid-19 as of Monday, bringing the UK total to 127,981.
Separate figures published by the Office for National Statistics show there have been 153,000 deaths registered in the UK where Covid-19 was mentioned on the death certificate.
PA
What is the UK's Covid vaccine booster plan?
16:15 , Eleanor Sly
Health secretary Matt Hancock has said he will set out a plan for the government's Covid vaccine 'booster' programme in the coming weeks.
But health leaders say planning must start now because it will be logistically difficult for the NHS to run the scheme while they deal with other challenges going into winter.
Rock Bottom – From F.S June 21st 2021
https://assets.publishing.service.gov.uk/government/uploads/system/uploads/attachment_data/file/986301/Human_Augmentation_SIP_access2.pdf
Note page 15 first paragraph.
Blackrock is buying every single family house they can find, paying 20-50% above asking price and outbidding normal home buyers. Why are corporations, pension funds and property investment groups buying entire neighborhoods out from under the middle class? Lets take a look. Homes are popping up on MLS and going under contract within a few hours. Blackrock, among others, are buying up thousands of new homes and entire neighborhoods.
So who is Blackrock? Only the world's largest asset manager and the leading proponent of The Great Reset. Theyre looking to redistribute -Get this- $120Trillion dollars. The entire wealth of the worlds middle class and poor combined several times over.
As an example, a 124 new home neighborhood was bought in its entirety in Texas. Average Americans were outbid to a tune of $32million. Homes sold at an avg if 20% above listing. Now the entire neighborhood is made up of SFR's. What are SFR's??
Single Family Rentals. Now, your potential lower to middle class home owner is positioned to be a permanent renter. This matters because for the lower and middle class owning a home is the most major part of any financial success, and future upward mobility.
This is wealth redistribution, and it ain't rich people's wealth that's getting redistributed. It's normal American middle class, salt of the earth wealth heading into the hands of the world's most powerful entities and individuals. The traditional financial vehicle gone forever.
Home equity is the main financial element that middle class families use to build wealth, and black rock, a federal reserve funded financial institution is buying up all the houses to make sure that young families can't build wealth.
Thats right!
FEDERAL RESERVE FUNDED FINANCIAL INSTITUTE.
Let that sink in for a minute. Got it? They're using your tax dollars to fuck over the lower and middle class, and its permanent. Not 1 Pres. administration of bullshit. This is a fundamental reorganization of society.
The Great Reset is real. It is happening. This will be the greatest transfer of wealth, and greatest consolidation of power in the history of mankind. If they get away with it revolution will be the only cure. It will be awful. Wake up. Get active. Stop this now!!
This is warfare. Make no doubt about it. Lloyds bank in London is doing it, as is every great financial institute across the world. This must be stopped. Its a greater threat than the slow creep of Communism, BLM or anything else you can think of COMBINED. It is a death stroke.
Black Rock, Vanguard, and State Street control 20 trillion dollars worth of assets. Blackrock alone has a 10 billion a year surplus. That means with 5-20% down they can get mortgages on 130-170k homes every year. Or they can outright buy 30k homes per year. Just Blackrock.
Now what do we have here?
Story at-a-glance:
Big Pharma and mainstream media are largely owned by two asset management firms: BlackRock and Vanguard.
Drug companies are driving COVID-19 responses — all of which, so far, have endangered rather than optimized public health — and mainstream media have been willing accomplices in spreading their propaganda, a false official narrative that leads the public astray and fosters fear based on lies.
Vanguard and BlackRock are the top two owners of Time Warner, Comcast, Disney and News Corp, four of the six media companies that control more than 90% of the U.S. media landscape.
BlackRock and Vanguard form a secret monopoly that own just about everything else you can think of too. In all, they have ownership in 1,600 American firms, which in 2015 had combined revenues of $9.1 trillion. When you add in the third-largest global owner, State Street, their combined ownership encompasses nearly 90% of all S&P 500 firms.
Vanguard is the largest shareholder of BlackRock. Vanguard itself, on the other hand, has a unique structure that makes its ownership more difficult to discern, but many of the oldest, richest families in the world can be linked to Vanguard funds.
Still think this is about a virus?

Nothing would surprise me about the jab. I've read but have yet to confirm that no one in Japan is getting vaccinated any more. The military have halted it because they have realised there's a depopulation agenda. Also – confirmed – out of 4000 BA pilots, four died last week after recently being vaccinated. All youngish and fit. You have to be to be a pilot. I wonder how many have died of Covid.
Lockdown Police State – June 17th 2021
Is this what a sane person would want ? https://www.youtube.com/watch?v=4WTpO9y2Dh4
Covid: Chris Whitty warns current wave could be 'significant' and expects winter surge – June 17th 2021
Ashley Cowburn,Adam Forrest and Andrew Woodcock
Prof Whitty's warning came as experts said the UK was now at the beginning of a third wave of the virus and the return of lockdown restrictions could not be ruled out, with the possibility of as many as 1,200 deaths a day at the peak.
A study commissioned by the government found that coronavirus cases are "rising exponentially" across England and doubling every 11 days, driven largely by younger and unvaccinated age groups.
Health secretary Matt Hancock announced that from Friday, 18-year-olds in England will be able to book vaccinations as part of a drive to protect all adults against Covid-19 before the delayed end to lockdown restrictions on 19 July.
As the NHS passed the milestone of administering first doses of vaccine to four-fifths of all adults in the UK (42,216,654 people) and second doses to 58 per cent (30,675,207), Mr Hancock said the country was "entering the final furlong in our race against the virus".
But Prof Whitty said that this was unlikely to be enough to prevent "a third surge" of Covid in the coming weeks and a further wave in the autumn and winter.
Speaking to the NHS Confederation, the chief medical officer for England said that the current upsurge in cases of the Delta variant first identified in India will "definitely" translate into further hospitalisations and deaths.
And he added: "My expectation is that we will get a further winter surge – late autumn-winter surge.
"And that's because we know that winter and autumn favour respiratory viruses and therefore it would be very surprising if this particularly highly transmissible virus was not also favoured. So we'll get the current wave – an exit wave – then I do think most people think that there will be further problems over the winter.
"How big they will be I think is uncertain. That partly depends on do we get any variants that can evade vaccines better and depends on how the current wave passes through the UK."
Prof Whitty said it would be "very surprising" if the coming winter was as bad as the one just gone, which was the worst that anyone in the NHS could remember.
But he said: "I think we need to be aware of and brace for the fact the coming winter may well be quite a difficult one.
"We have to just be aware that Covid has not thrown its last surprise at us."
Video: PM wanted Chris Whitty 'to infect him with COVID' (Sky News)
Imperial College epidemiologist and government adviser Prof Neil Ferguson said that the third wave of Covid-19 had already begun in the UK and would "inevitably" result in a rise in hospitalisations and deaths.
Prof Ferguson, who sits on government advisory group SAGE's modelling sub-group SPI-M, said there was not yet enough data to make firm predictions about the scale of the third wave, but he would expect at least 100 deaths a day at its height and possibly a similar daily death toll to the 1,200 seen during the winter peak.
"The uncertainty spans the range (from) having a third wave which maybe is 100-200 deaths a day at peak to something which is at the scale of what we went through in January," he told a media briefing.
Data from nearly 110,000 swab tests submitted to Imperial's React study showed that Covid infections across the UK increased 50 per cent between 3 May and 7 June, as the country struggled to combat the rise of the Delta variant.
The bulk of infections were found among children aged between five and 12, as well as younger adults aged between 18 and 24, with infections among these age groups five times higher than in over-65s, said researchers.
The study showed a "rapid switch" in recent weeks between the Alpha variant first detected in Kent and the Delta variant, with the latter now accounting for up to 90 per cent of all Covid cases.
Scientists said the findings from the React study suggest that the expansion of the vaccine programme to those aged 18 and above "should help substantially to reduce the overall growth of the epidemic".
But SPI-M chair Professor Graham Medley said it was "not impossible" that restrictions removed over the past few months would have to be reintroduced.
"I find it hard to believe that we'd have to go backwards from where we are," said Prof Medley. "But it's not impossible that at some point the government will say, 'Actually this number of hospitalisations is beyond what we want to live with' … and put in place restrictions."
Latest official figures showed that 58,830 people have tested positive for coronavirus in the UK over the past seven days – up almost 34 per cent on the previous week.
Some 11,007 new cases and 19 daily deaths were reported on Thursday. The death toll of 78 over the past seven days was up 42 per cent on the 55 recorded in the previous week.
And hospitalisations were also rising fast, with the 1,324 patients admitted over the past seven days some 43 per cent higher than the previous week.
Medicine professor Paul Hunter, of the University of East Anglia, said the latest data suggested that the rate of increase in cases had declined since the Imperial study was conducted earlier in the month.
"Although it is still a little too early to be sure, the rate of growth in the epidemic in the UK seems to have slowed somewhat in the past few days," said Prof Hunter.
"On balance, it does appear that the epidemic in the UK may no longer be increasing exponentially. Clearly the epidemic is not yet over, case numbers are still increasing but just rather more slowly than a week ago."
One reason for the increase easing off may be the presence of antibodies from previous infections in many members of the age-groups worst-hit by Delta, he suggested.
And he said there were "significant grounds for optimism" that the third wave would not kill anywhere near as many as seen in the winter.
"I am increasingly optimistic that this latest extension to restrictions should be the last," said Prof Hunter. Although we are likely to see case numbers increase in future, we are unlikely to see a surge of cases, hospitalisations and deaths anything like what we have seen this last winter again."
Comment At the very best Whitty and the rest of the vested interests are stating the obvious about respiratory illnesses rising in winter. The reality is that Covid is now endemic and lockdown with or without vaccinations will make no difference.
We are heading for another winter where no one will die of flu – or any other illness apart from Covid. No person dies just from Covid – hence the inflated covid related death figures. The Delta – aka Indian – variant is due to Britain's relationship with the Indian sub continent and the UK's open door no border mass migration policy. Of course the UK's international NHS won't cope. Clapping it will not shorten a five year and growing waiting list – or save those denied cancer treatment. The NHS will continue to struggle and fail. Lockdowns will never come to an end in Britain. Robert Cook
Incredible Furlough & Support Cut – June 14th 2021
This means that pubs, restaurants, cinemas and many other venues will continue to face limits on numbers and distancing restrictions, while nightclubs will remain shut.
Furlough support currently allows businesses impacted by the pandemic the ability to keep workers on with an 80% wage subsidy from the state.
This is due to taper off from the end of this month, moving to a 70% state subsidy supported by a 10% employer contribution in July, tapering further before ending completely in September.
It is understood that the Government's original decision to taper support until the autumn was due to potential uncertainty regarding the schedule of the road map.
Hard-hit hospitality, leisure and retail firms have also benefited significantly from the current business rates holiday and ban on commercial evictions, which will also alter in the coming weeks.
These firms will pay no business rates until the end of this month, with this changing to a 67% discount with a £2 million cap until the end of the financial year.
Meanwhile, commercial property evictions have been banned until the end of June and landlords will have the potential to take tenants to court again from next month for not paying rents despite some still being impacted by restrictions.
Sector leaders and trade groups had called for these support measures to be extended until all pandemic restrictions are lifted.
Sen. Tom Cotton (R-Ark.) speaks during a hearing to examine United States Special Operations Command and United States Cyber Command in review of the Defense Authorization Request for fiscal year 2022 and the Future Years Defense Program, on Capitol Hill in Washington on March 25, 2021.
'Hundreds' of Whistleblowers Say Military Forcing 'Anti-American Indoctrination' on Them: Sen. Cotton
By Jack Phillips June 10, 2021 Updated: June 10, 2021 biggersmallerPrint
Sen. Tom Cotton (R-Ark.) told Defense Secretary Lloyd Austin on June 10 that "hundreds" of military whistleblowers have reported being forced to receive "anti-American indoctrination" training, including critical race theory (CRT).
In a Senate hearing with Austin, Cotton claimed that within the military, there's "plummeting morale, growing mistrust between races and sexes where none existed just six months ago and unexpected retirements and separations based on these trainings alone."
One whistleblower, Cotton alleged, said that military history training was replaced with training about police brutality, "systemic racism," and "white privilege." Another said that his unit had to read "White Fragility" by feminist author and critical theory proponent Robin DiAngelo, according to the senator.
In May, the Space Force confirmed it relieved Lt. Col. Matthew Lohmeier, a former instructor and fighter pilot, as commander of the 11th Space Warning Squadron. While it didn't specifically name the reason why Lohmeier was terminated, the Space Force cited comments made by Lohmeier during a podcast in which he denounced CRT and warned about the spread of Marxism within the Space Force's ranks.
CRT, which draws heavily upon Marxist critical theory and postmodernist writers, denounces U.S. and Western culture as oppressive, and often claims American culture and institutions are promoting "systemic racism" or "white supremacy." Some critics have said the ideology's proponents apply the Marxist tactic of "class struggle" to drive people along the lines of gender, race, and ethnicity, rather than between the "proletariat" and "bourgeoisie."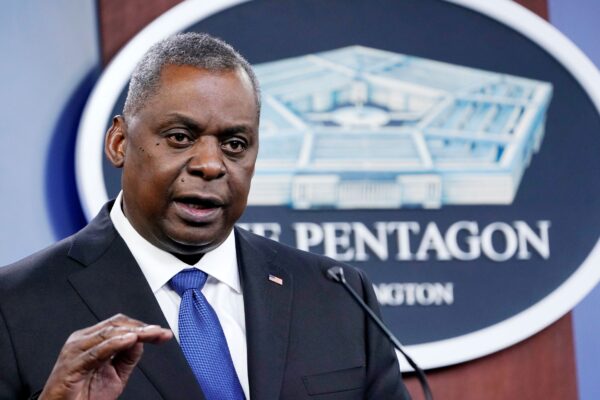 In the hearing, Austin told Cotton that some training is designed to make sure that the armed forces are "welcoming to everyone who can qualify and who is fit to serve."
"We ought to look like the America we support and defend, and senior leadership should look like what's in the ranks," Austin said.
But Cotton suggested that claims the military is attempting to foster diversity with such training are incorrect.
"[It's] about a very specific kind of anti-American indoctrination that is seeping into some parts of our military, based on the whistleblower complaints we have received," he said.
"The military for decades has been one of the institutions in society where you are most likely to get ahead based on your own performance, your own merit, irrespective of the color of your skin, where you came from, who your parents were."
Austin agreed with Cotton's sentiment.
"I absolutely agree with that. I am an example of that," he said.
Austin went on to state that the military needs to be "a bit better," be "absolutely inclusive," and promote "equity." The terms "inclusive" and "equity" have been used in social justice circles for years.
Austin then argued that by doing so, it'll be the "most effective and lethal fighting force in the world."
Grounded – June 13th 2021
Shrinking mass air travel is vital to global reset as we see below. The main thing is to keep the unofficial channels open to third World migrants. They are a safety valve for the Third World's over population , source of cheap labour , promoting racial guilt and inflation.
They are not needed there in Africa where the average woman has 15 babies, so there are more than enough to extract key minerals and harvest crops for the western elite. So better have them in Europe to feed white cultural guilt and compliance on pain of jail and ruin.
It amuses me that fat cat black foot ballers on hundreds of thousands of pounds a week are icons for an equality and white knee bending movement . In reality it is all about attacking white , especially male, working claculture, blaming these people for historic slavery and endemic racism.
The PC c=ap education will consoloidate the reprogramming. So the mass of white morons must kiss goodbye to cheap air travel ,and the staff can do whatever to survive. So much for equality !Irony is this process of never ending lockdown makes the rich so much richer.
The U.K Government now tells us restrictions may – which means will – last until Spring. Masks and lockdowns are doing so well we need more. That's the great reset. Never mind , the G7 are on it, with old Boris calling even much older Boris ' a breath of fresh air.' Robert Cook
Passengers stranded as Aer Lingus regional carrier Stobart Air enters Liquidation June 13th 2021
Almost 500 staff have lost their jobs and thousands of passengers face uncertainty after a regional airline closed down. Stobart Air, based in Dublin, has ceased all operations from today and is appointing a liquidator.
The airline provided a busy network of flights badged as Aer Lingus Regional.
Travellers booked on a dozen flights to and from Belfast City airport have been grounded. Services linking the Northern Ireland airport with Birmingham, East Midlands, Edinburgh, Exeter, Leeds Bradford and Manchester are all cancelled.
Links from Edinburgh, Glasgow, Manchester and Newquay to Dublin have also been cancelled, as well as Irish domestic routes from the capital to Donegal and Kerry.
Stobart Air was founded in 1970 as Aer Arran, originally serving the island of Inishmore off the west coast of Ireland. It had an expanding network of regional routes in the UK and Ireland. Many of the links replaced those left unserved by Flybe, which collapsed in March 2020 at the start of the coronavirus crisis.
Like all airlines, Stobart Air had been hard hit by the pandemic and the travel restrictions involved. In April an Isle of Man company, Ettyl, announced plans to buy the carrier, along with Carlisle Lake District airport. But that deal has now collapsed.
Stobart Air is part of Esken, formerly the Stobart Group.
The airline announced: ""Given the continued impact of the pandemic which has virtually halted air travel since March 2019 and in the absence of any alternative purchasers or sources of funding, the board of Stobart Air must take the necessary, unavoidable and difficult decision to seek to appoint a liquidator.
"All 480 staff at the airline have been informed.
"Last April, Stobart Air announced that a new owner had been identified. However, it has emerged that the funding to support this transaction is no longer in place and the new owner is now unable to conclude the transaction."
Top US General Warns: China Increasing Military at 'Serious and Sustained Rate'
By Jack Phillips June 11, 2021 Updated: June 11, 2021
The top U.S. general warned Thursday that the Chinese regime is increasing its military capacity at a "very serious and sustained rate" and said it could pose a threat to worldwide stability and peace.
Army General Mark Milley, chairman of the Joint Chiefs of Staff, said that it's necessary the United States "retain our competitive and technological edge" over the Chinese Communist Party (CCP), which comes after President Joe Biden and Pentagon chief Lloyd Austin raised similar concerns in recent days about the rhetoric coming from the CCP—as the United States and China have remained intransigent over Taiwan, the CCP's human rights violations, and disputes over territory.
Austin told senators on Thursday that Biden's defense request of $715 billion is needed to meet the challenge posed by the "increasingly assertive" regime.
"The request is driven by our recognition that our competitors—especially China—continue to advance their capabilities," Austin said during a hearing with the Senate Armed Services Committee. "We must out-pace those advances to remain a credible deterrent to conflict around the world."
Milley also noted that the combined total defense spending by China and Russia is greater than that of the United States, although he did not say how he reached that conclusion during the hearing. But aside from that, China poses the "number one" military threat to the United States, he added.
Earlier this month, a bipartisan group of senators visited Taiwan and said the United States would provide 750,000 COVID-19 vaccine doses to the island nation. It prompted a series of bellicose statements from Chinese officials, including Wu Qian, a spokesperson for China's Ministry of National Defense, who alleged the United States is "seriously undermining" stability in the region.
Wu then threatened that anyone—without providing names—who dared to "split Taiwan from China" would see a "resolute attack head-on" from the Chinese army. The CCP has long claimed that Taiwan belongs to it, while Taiwan has asserted that it is a sovereign, democratic nation. Because the regime believes Taiwan is part of its territory, it opposes any government or world body from establishing ties with the island nation.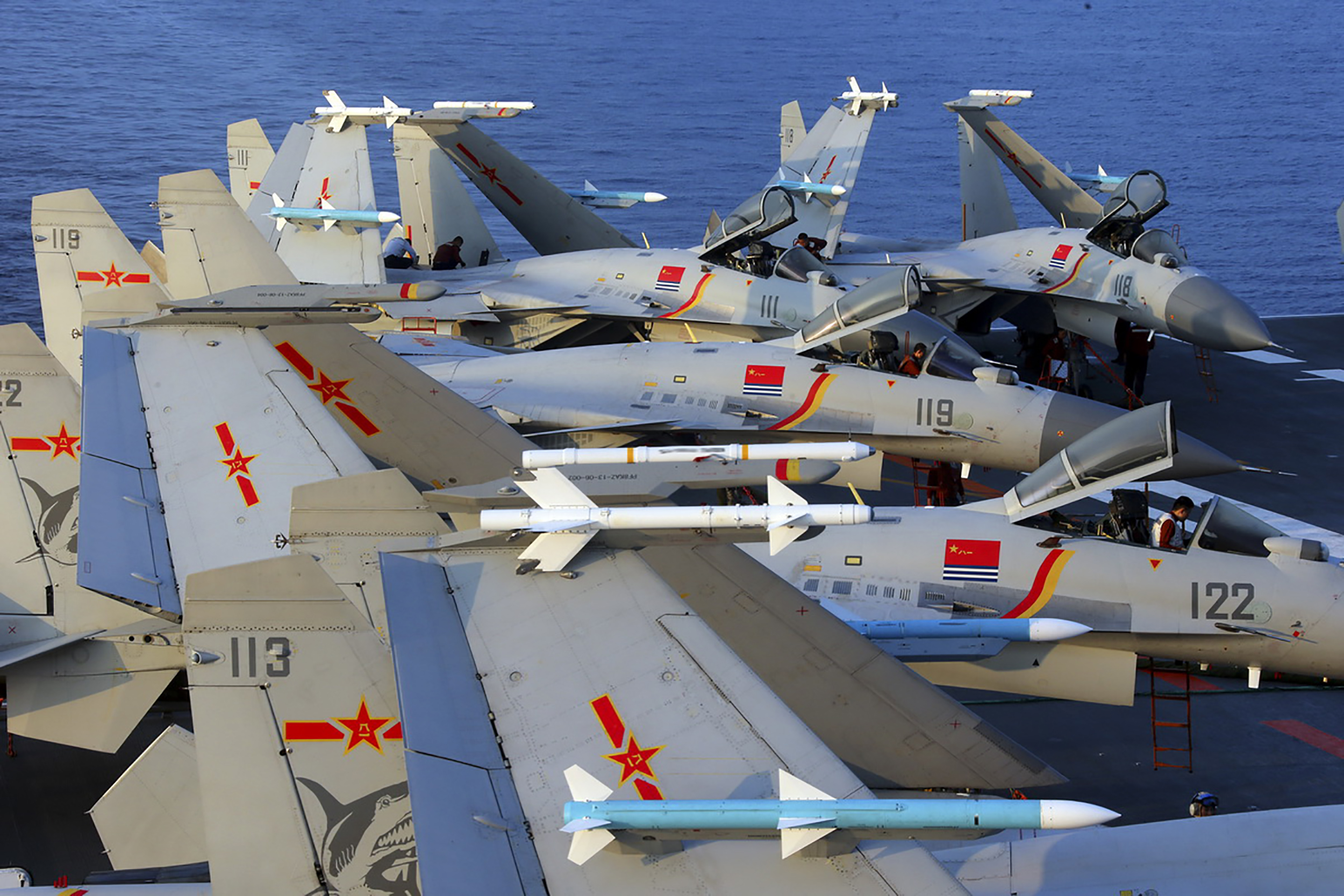 Milley's comment comes months after another top U.S. commander, Adm. Philip Davidson, head of the U.S. Indo-Pacific Command, warned the same Senate panel that China's military is threatening U.S. dominance in the Pacific.
"The military balance in the Indo-Pacific is becoming more unfavorable for the United States and our allies," Davidson said, adding: "Our deterrence posture in the Indo-Pacific must demonstrate the capability, the capacity, and the will to convince Beijing unequivocally the costs of achieving their objectives by the use of military force are simply too high."
The CCP is also able to project more and more naval power in the Indian Ocean, as well as the Horn of Africa, said Gen. Stephen Townsend, head of the U.S. Africa Command, in mid-April.
"Their first overseas military base, their only one, is in Africa, and they have just expanded that by adding a significant pier that can even support their aircraft carriers in the future. Around the continent, they are looking for other basing opportunities," Townsend told the House Armed Services Committee at the time.
The Senate on Tuesday passed a nearly $250 billion bill to invest in manufacturing and technology to out-compete with Beijing, which includes some $190 billion in spending. Much of that money will go to research and development at universities and other institutions.
Comment Western leadership is guided by hedonistic self interest. no risk is to great for them because the stakes are high and luxury long term bomb shelters are ready. It tells its masses what to do and think , doing so on hyper drive with BLM and wokeness at the moment , as if putting in a computer programme.
One black congressmen actually used the world reprogramming to change the way the white masses think. Meanwhile Russia and China – the former more at risk from subversion due to its high European content, geography and history – are basing theiur policies and actions on facts.
The western elite and their media won't let up in furtherance of their unsustainable life styles and greed. Just 2,400 have control of 62% of global wealth and 500 corporations control 75% of the woRLd econmmy.
Robert Cook
Delta variant causes more than 90% of new Covid cases in UK June 11th 2021
Nicola Davis Science correspondent 1 hour ago Ex-Mossad chief signals Israel culpability for Iran attacks Hall & Oates 'opened doors for crossover music'
© Provided by The Guardian Photograph: Geoffrey Swaine/Rex
More than 90% of Covid cases in the UK are now down to the coronavirus Delta variant first discovered in India, data has revealed, as the total number of confirmed cases passed 42,000.
Also known as B.1.617.2, the Delta variant has been linked to a rise in Covid cases in the UK in the past weeks. It is believed to spread more easily than the Alpha variant, B.1.1.7, that was first detected in Kent, and is somewhat more resistant to Covid vaccines, particularly after just one dose. It may be also associated with a greater risk of hospitalisation.
Comment The key words in this piece are beneath the photograph. Those words are 'Keep Apart' . That is what this is all about, it works well with all the so called racial awareness indoctrination. One fine SAGE 'scientist' has already asserted that masks and social distancing should continue indefinitely in spite of there not being any evidence that they or anything else to do with lockdown makes any difference to infections and fatalities.
That is because the real programme is the great global reset. Humans can be trained just like Pavlov's dogs.While virtue signalling anti racists welcome Africa , Middle East and India's surplus populations with open arms, there will be no reforms in those countries and continents. Consequently , there will be more demographic and pollution issues across the planet.
The patronising greedy ruling class don't care. They feed the poorly educated masses on tasty bulls-it. It works , but every so often matters get out of control as we saw with two world wars and the insanity of the more recent oil wars. It amazes me how ordinary people believe we have democracy.
The elite are arrogant and out of touch. Out of 175, 691,350 total worldwide cases , 3,790,489 have led to Covid related death. No one appears to die of Covid alone , no one seems to die of flu or pneumonia anymore , the vast majority of deaths are very old age , BAME life tstyle and Obesity related. Robert Cook
Big Lies Matter ( BLM ) by Robert Cook June 10th 2021
The following article requires an introduction. It is an expression of the ruling elite's sense of exceptional-ism and inherent hypocrisy. Our ruling elite, with their elite owned and staffed mainstream media , have been stirring up and helping fund the Black Lives Matter ( BLM ) movement, the blacks' sense of grievance and entitlement across the board.
The facts that blacks were not the first slaves or that powerful blacks , historically , enslaved their own race as well as rounding them up into stockades waiting for the white man's slave trade ships , just won't stick.
It is equally unpalatable to mention that rich powerful whites treated their white underclass as scum on slave wages and as canon fodder . They sat in judgment transporting them in filthy crowded sailing ships to Australia, Their petty crimes were all about a struggle for survival. Those facts don't suit the 'woke' joke agenda. Not far from where I am writing is the Fremantle Estate. Captain Thomas Francis Fremantle was the first Lord Cottesloe and chairman of magistrates in Winslow. He was notorious for transporting petty offenders desperate for food, to his family's estates in the penal colonies of nineteenth century Australia – see 'The Book of Winslow' by Robert Cook, 1989.
So it came to pass that we lower order whites must grovel and bend the knee to all blacks. We must own our inherent racism because of 'critical race theory.' The white aristocracy can keep their sanitised history and blame us lower born folk for all ills.
Another fact our elite don't like is that our Queen is only four generations down from Queen Victoria. India, a nation with a vile caste system that persists today and was jointly exploited by British and Indian elite, was described by Victoria as ' the jewel in the crown.'
Queen Elizabeth 1st encouraged Captains Sir Francis Drake and Captain Hawkins to rob Spanish galleons full of plunder from exploited South America as well as slave trading. If all of us innocent minions are to have our history lied about, blaming us for racism, then our white Queen should be at the top of the list.
Her swanning about the Commonwealth allegedly fostering tolerance and diversity is a sick joke. The old commonwealth is riddled with corruption , dictatorships and exploitation. Her being head of state is no defence. She is a rubber stamp and is currently being wheeled around along with the rest of her spolied family, as a sticking plaster to cover for ain increasingly corrupt chaotic divided nation. That plaster is made up og gibberish about democracy , diversity and inclusive. I hope to see Prince William bending the knee next time he visits Wembley football ground.
Logically the hypocrisy and name calling that has led to the request to remove her portrait from a snooty Oxford College , exposes the absurdity of the BLM campaign for ' a people rising' has now reached the Queen. Logically all Royal statues have no place in the modern Britain. But this isn't modern Britain. it is the same old Britain underneath the gloss.
The important things have not changed. The tricks and deceptions are merely more sophisticated and education is intended to dumb down, the the media keeps the lies and deceptions going. Britain has long needed reform , particularly in the institutionally police and justice system. That won't happen because those bodies with laws sprouting faster than weeds , are essential to stifle debate and criticism – and boost crime solved statistics.
The rich have never been richer, much helped by the curious Covid lockdown. Things can only get worse. We have a society undergoing transformation , not reformation. There is an important difference. BLM really means 'Big Lies Matter.' Robert Cook
The Perplexing world of the human races – June 10th 2021
For some students at Oxford, the decision to remove a portrait of the Queen from a common room is an "unspeakable thing", and for others it's a welcome acknowledgement of the UK's colonial history – albeit a move now being hijacked by those seeking to exacerbate the "culture wars."
On a sunny afternoon in this university city, students who should otherwise be preoccupied by finals and summer balls are otherwise distracted, and divided.
This week, members of the Middle Common Room (MCR) at Magdalen College voted overwhelmingly in favour of taking down the image of the monarch, arguing it is an emblem of "recent colonial history" that could make some feel unwelcome.
And in so doing, they plunged the university into yet another chapter in the ongoing debate around freedom of speech versus so-called "wokeness" at higher education institutions.
The prime minister has himself weighed into the debate, with his spokesperson on Wednesday backing education secretary criticism of the decision to remove the portrait. Gavin Williamson had tweeted that the Queen has "worked tirelessly to promote British values of tolerance, inclusivity and respect around the world".
For some students, the proverbial dethroning represents a breath of fresh air.
One student said she "fully supported the decision" and argued it was just an extension of the debate around whether or not to remove a statue of Victorian imperialist Cecil Rhodes from the university's Oriel College last year.
"There's definitely a lot of change that needs to happen at Oxford, so I think it's good that they are recognising that actually all these famous figures do not necessarily have a positive history, especially for minorities and people of colour," Safaa Baig, a first year student of philosophy and French at Saint Peters College, told The Independent.
"I think it's helpful to know that actually there are people who think that it is wrong and that a lot of things we did were wrong and should not be put in this glamourised light.
The Queen, she added, "may have done a lot of good but she did a lot of bad and I think the fact that people can now recognise that is important."
For people who "know a lot less about colonisation, for example, the Queen's negative impact on places like India or Africa, it is very easy for them to overlook the negative things she has done," Ms Baig added.
Another student, Rico Kofi, said displaying the picture in the college's common room has "colonial undertones". The 19-year-old student of history at Pembroke College said: "If they voted for it, it's their choice, their college. We're a democracy."
For Joe Drakeley, a 22-year-old physics student at Oriel College, a small decision about a common room has been manipulated by the Conservatives, who he said are "in the middle of a culture war".
"It fits a narrative that they are trying to push. I think it fits their general idea that we are all too left-wing, which is not the case."
"I would not go into someone's house and tell them what to put up. It is their choice whether they have it up. Whatever you think of their reasons for taking it down is entirely irrelevant, because it is just a picture that they have chosen not to put up."
But other students remain adamantly opposed, with one at Magdalen College, who did not want to give his name, revealing that undergraduate students plan to launch a counter motion to have the picture put back.
"The issue comes down to the dysfunctional nature of how internal college politics works," the politics, philosophy and economics (PPE) student said. "We're going to try to pass a counter motion to have it put back up, because we feel it should be done. We did not get a say in this at all. We were not even aware this was happening until it came out."
He said the backlash had been "massively overblown" and added: "Obviously, this is a diverse group of people, we all come from different backgrounds and have different opinions, so it is quite harsh for it to be published that we all think this when it definitely is not a universally agreed upon thing.
"I do think it is trying to present this picture that universities are at war with free speech, and it definitely plays into that rhetoric."
Another student of PPE at Magdalen agreed the issue had been blown out of proportion, but added: "It is just a social place, it is probably not the place for a portrait of the Queen anyway."
For Quentin Skinner, a student of mathematics at Lincoln College, the removal of the portrait was an "unspeakable thing", while another shouted that the decision was "terrible" and branded it "a disgrace to our nation".
Another, who did not want to be named, said it was unclear what the move had achieved. "I think it detracts from the real issues some people face. I don't think it is true that the Queen represents what she was said to represent in the meeting," he said. The backlash among MPs and in the press was "giving the students exactly what they want, which is attention," he said, adding: "They should just ignore it."
The president of the MCR, Matthew Katzman, did not respond to a request for comment by The Independent, but said in a statement to Mail Online: "The action was taken after a discussion of the purpose of such a space, and it was decided that the room should be a welcoming, neutral place for all members regardless of background, demographic, or views.
"The royal family is on display in many areas of the college, and it was ultimately agreed that it was an unnecessary addition to the common room. The views of the MCR do not reflect the views of Magdalen College, and the aesthetic decisions made by the voting members of its committee do not equate to a statement on the Queen. Indeed, no stance was taken on the Queen or the royal family – the conclusion was simply that there were better places for this print to be hung."