British Police Institutionally Corrupt in an Institutionally Corrupt Police State December 18th 2020
robertajane.cook <robertajane.cook@btinternet.com>To: Joseph Hilton J.Hilton@oakwoodsolicitors.co.uk; Amanda Hawke AHawke@tavi-port.nhs.uk; gmc@gmc-uk.org; nordenhouseadmin@nhs.net;18/12/20 19:284Correction was necessary to my previous message, for legal reasons.
Thank you very much for your reply. I do not accept the statute of limitation argument because the matter is ongoing , with neither GIC or GMC explaining themselves. Also, if one takes February 2018, as the start point, then there are still 2 plus months to play with inside the Statute of Limitations.. There was even more time from the date of my original message to yourselves. Thus you are giving me incorrect legal opinion rather than your true reasons for refusing me representation – and are thus, either liars or incompetent.
You were informed that the malicious NHS PPD diagnosis was in May 2018, which gives even more leeway for legal action.Three years is three years, not two years and a bit. However, since the GIC have yet to explain my current status with them , why I have not been formally discharged and why,, method of diagnosing PPD. lack explanation and treatment other than to say that seeing all of the records would upset me, then we have an ongoing legal and even criminal situation – for which the Statute of Limitations countdown has not yet started. How could I possibly know a start date for NHS malpractice until I have received answers to key questions that all parties so far refuse to answer ?
In a nutshell, the police and their over 13 years of malicious misconduct – including hiding evidence and lies about domestic violence, alcoholism, and God knows what else, passed to my GP who meanwhile approved my medical and mental fitness to drive heavy trucks for many years – led to the cutting off of my GIC treatment at a crucial stage, unless I my accepted my paranoia and anti psychoric drugs. That is the essence of my claim. Refusal to recognise this and the consequences means the involved public services, notably police and NHS, are committing ongoing abuse and misconduct, meaning the Statute of Limitations has not even started.
Anyone with a claim to psychiatric or psychological qulaification, would know that the only way to verify my thoughts being delusional would be to test the evidence for or against what I am saying. They would also know why innocent people will never admit guilt, preferring death. It is the same psychological process preventing rape victims from backing off – just so you know, my opinions are based on qualifications and experience, not delusions.
This was because the police have continued their vile and despicable behaviour because they hoped, in the absence of jailing me, to label me paranoid and delusional . Their self interested perjury, misconduct in public office and conspiracy to pervert the course of justice must not be questioned because the public always trust and believe them.. They also brought malicious allegations of prostitution and my son running a brothel.They made sure these vile lies were passed to my GP and Norden House who passed them to GIC and Whiteleaf Pyschiatric Facility. Hence their conclusion that I am more likely to die by misadventure than suicide – I am 70, but curiously death caused by a combination of the stress they have caused, along with my old age, was not mentioned on the Whiteleaf report.
The police lost the prostitution and consequent verbal abuse cases too – though no doubt never informed my so called NHS carers who would have pased these lies to lawyers on both sides. I don't expect an honest answer from you. British law. Judges and lawyers on both sides, are about money and status – not justice.
There is a prima facie case that the NHS willingly allowed their judgement to be guided by corrupt self interested police. I didn't spell that out in initial correspondence because I needed you to do what you have done – come up with a pathetic patronising piece of pseudo legalise at the behest of aforementioned parties, thus exposing the police even more so.. After all, the police never lie or abuse anyone who isn't black (sic ) , do they ?)
I expected your inquiries to lead you, via Norden House, to police criminal lies ( about domestic violence that never happened, demonstrably untrue events that were never investigated because of corrupt senior police officers – including my ex brother in law who stood to gain from my divorce ). with the inevitable proviso that I must not be told. This message, witrh yours will now be posted on my website, About R.J Cook page, together with adverse comments on your competency and honesty. The site is www.robertcookofnorthbucks.com . Your response will be relevant to a forthcoming Crown Court trial.. Police and their associates read my site daily. The police had their chance to leave me alone, but chose to interfere with my medical care with devastating effects, added to all of their other harm done.
Yours Sincerely R.J Cook
—— Original Message ——
From: "Joseph Hilton" <J.Hilton@oakwoodsolicitors.co.uk>
To: "robertajane.cook@btinternet.com" <robertajane.cook@btinternet.com>
Sent: Friday, 4 Dec, 20 At 11:36
Subject: Your Legal Enquiry with Oakwood Solicitors
Dear Ms Cook,
Re: Your Recent Clinical Negligence Enquiry
Thank you for your recent enquiry to Oakwood Solicitors Limited.
I have had the chance to review the information that you have provided. Unfortunately we are unable to assist you on this occasion due to the fact that Limitation is an issue, that being we have insufficient time to investigate. I would consider from the facts that you have provided e have less than a year to investigate the claim. As a result, we are unable to take the case on under a Conditional Fee Agreement (a No Win, No Fee Agreement).
If there is a material change in the evidence that you have provided to us, please do not hesitate to get in touch once again and we can review it for you.
We would recommend that you seek urgent legal advice if you are determined to find legal representation on a Conditional Fee basis. Please be aware that your claim will be subject to a three year limitation period .
This means that Court proceedings must be commenced within the Courts of England and Wales within three years of either the date the negligent act occurred or the date a reasonable person ought to have been aware that negligence had occurred. In cases involving a deceased this three year period commences from the date of death. This limitation period is extended in cases involving minors and in such instances Court proceedings must commence by their 21st Birthday. Claims brought after the expiration of the limitation period will be statute barred and only heard with the express permission of the Courts.
You can use the Law Society's Find A Solicitor website to find a firm which provides the required legal services (https://www.lawsociety.org.uk) or by calling 020 7320 5650 (Monday to Friday from 09:00 to 17:00, charged at local call rates).
We are sorry that we have been unable to assist you on this occasion. We sincerely hope that you are able to obtain a positive outcome to your claim.
Whilst we cannot assist you on a No Win,No Fee Basis in relation to this particular matter, we would like to inform you that Oakwood Solicitors are specialists in a number of other legal areas. Please note some of the other services that may be of interest to you:-
Road Traffic Accidents – road traffic accidents that were not your fault (this may include accidents in motor vehicles as a driver or passenger, motor bikes, as a pedestrian, on the bus or on a push bike).
Employment Liability claims – accidents at work that were due to the negligence of your employers such as manual handling, defective equipment or lack of protective equipment.
Employment – All kinds of claims arising from employment. We cover the full range of claims and can advise on everything from unfair dismissal to complex discrimination issues.
Public Liability claims – slips and trips on the public high way as well as in public areas such as shops and supermarkets.
Industrial Deafness – if your hearing is worse than it should be for someone of your age and you worked at a noisy workplace.
Payment Protection Insurance – if you have you been sold a PPI policy alongside a loan against your wishes or that you did not know about then you could be entitled to claim.
CICA Claims – if you have been a victim of a physical or mental injury due to a violent crime and you have cooperated with the police at all times then you can make a Criminal Injuries claim.
Stress at work – We are experts in recovering damages for claims arising out of stress at work whether it be caused by bullying, harassment or an excessive workload.
Product liability – injuries resulting from defective products or goods.
Breach of Insurance Claims – has your insurer refused to satisfy your claim under an insurance policy? We are experts in recovering damages against insurers in respect of the insurer's breach of contract.
Sports Injuries – Have you suffered an injury as a result of a sporting accident? We are experts in thefield of sports injury compensation.
Property – residential sales and purchases, remortgages and transfers of equity. Commercial property sales and purchases, leases and development.
Wills and Probate – Have you got your affairs in order? When was the last time your Will was updated? What will happen if you loose mental capacity who will take care of things for you? We are experts in the field in Wills and probate and offer impartial advice and services to ensure that your wishes are fulfilled.
If you require advice on any of the above then please do not hesitate to call us on 0113 200 9720 and we will ask one of our dedicated staff to give you free advice on your potential claim.
Once again, thank you for contacting Oakwood Solicitors about this legal enquiry.
Kind regards,
Today I learned that malicious unfounded criminal allegations by certain parties, including stalking, domestic violence and mental illness have thwarted my son and I from being able to register as a Private Limited Company. We cannot work as professionals, let property or become company directors due to police lies and corruption.
Added to the illegal unexplained PNC Criminal Marker created by corrupt Chief Constable Paul West of West Mercia Police, for reasons I cannot disclose with court action pending, that, Marker and malicious so called soft intelligence created by West Mercia Police and backed up by Thames Valley, dating as far as I know from October 4th/5th 2008 – maybe earlier- for stalking and violence threats when I was hundreds of miles away, has had life destroying effects on mine and my son's lives.
So as a result, it transpires that my address has been referred presumably due to this police marker on the house, according to sources – all of this with allegations and corrupt diagnosis that I have a paranoid personality disorder, am deluded and with abnormal psychology, unable to get on with other people.
For the last 13 years, two police forces have refused to investigate these malicious allegations, or my counter allegations, lying to CPS , my lawyers, press and courts about investigations and spending thousands to get me jailed – lying to my lawyers via the CPS. they have conspired to protect the police in misconduct, perjury and conspiracy to pervert the course of justice, which is why they lost their last two malicious prosecutions against me, again conspiring to pervert the course of justice. I know why.
An official mental health report has concluded that I compulsively take risks in life, have paranoid delusions and am more likely to die by misadventure than suicide. I am 70 plus, but they never mention old age.
Police roped my obsequious doctors in to back up their monitoring exercise – also accusing me of alcoholism even though my GP signed off on my HGV medicals that I am not alcoholic or mentally ill.
With my long shifts, I had routine drug and alcohol tests. Because of the malicious police marker dating from October 9th 2008, I was routinely and dangerously chased by marked and unmarked police cars – including into work, presumably to get me sacked-, searched and never found to be in possession of drugs, weapons or 'in drink.; Malice from certain parties is obvious.
During my last 18 hour confinement in a dirty cold dark police cell, I felt there was no choice but suicide – found chocking myself with my tee shirt and semi conscious, around 10 pm, under a blanket after about 10 minutes of effort, trapping the shirt under my neck so that as conciousness faded, the shirt tightened under my weight. I would certainly do it again in the absence of an honest independent investigation and/or trial. Life as I and my eldest son have had it for nearly 14 years isn't worth it.
I was transferred at 1 a.m ( 0100 hours ) to a mental hospital for another 11 hours before two doctors and a senior female mental health specialist judged me sane. That doesn't mean I will not eventually kill myself because the police and CPS, along with local and mainstream media have made my life unbearable, also exposing me to abuse in the street, vandalism, unemployment, professional ruin and poverty.
Covid has wrecked my finances totally and homelessness is imminent unless I kill myself. I am telling the truth . Life like this just isn't worth it. My son agrees.
I presume they got the misadventure idea from interested parties and work on my confiscated computers , a draft novel about a transsexual who wants to be murdered to banish 'The Woman Within' – derivative of Kafka's 'Metamorphosis.'. A novel based on my domestic horrors, 'Little Terrors' was published in 2003 – along with 5 other of my books.
Free thinking and expression is not allowed in Britain , especially for one who used to be close to police circles. Only females, especially feminists are allowed to write about and question the conventional wisdom of gender and sexuality in the current social climate. That is life in a police state.
R.J Cook
The following will only make sense if read in conjuction with material on the 'About R.J Cook' page. This letter has been sent to a lawyer for legal opinion. The matter is complicated by ongoing police intrusion into my life as they have an ongoing cover up of their criminal misconduct toward me. The missing and key dynamic here is the police. They have lied to CPS, my expensive lawyers, press and courts, as well as the NHS concerning my case.
Labelling me mentally ill and having me sectioned is the next best thing to having me jailed. There is an old saying about the police when it comes to framing innocents of any colour. 'They never give up.' Of course that is no excuse for the vested interests of the NHS and the gender reassignment industry.
To those who would argue that I have set them up for journalistic purposes, winding up the corrupt police in the process for purposes of disclosures, I would answer, 'It was not my job to make a diagnosis about my gender identity.'
One of the most significant memories I have from early consultations was being asked what part of my body I disliked the most, and was I wearing female underwear. To the first question, I replied that I knew a 70 plus man who had been paralysed since being run over in 1952, so was glad everything was still working. To the second question, I replied 'No'.
Through the whole process, I was never asked why I didn't like being a man, or why I left it so long to do something about it ? Radical Trans Exclusionary Radical Feminists ( TERF ) have a self centred egotistical attitude to sex change clinics like Tavistock. Feminists have the weird arrogance of all religious fanatics. a sense of owning the truth, deciding what is right.
They accept no resonsibility for their increasingly male mimicry, strident and ridiculing attitude to me creating incompetent one parent families and deluded little boys copying mummy, looking for the safety and approval they think comes from wearing female clothes, shoes and make up. Meantime, the weird and dubuous behavior of the likes of Tavistock are never questioned. This is because, as sacking the Eton Master attests, is because feminism must never be challenged.
Thanks for getting back to me and I apologise for the delay in replying. I have given an outline of my situation below, as briefly as possible. More details and documents are available, if you feel you can help and proceed. My health is getting worse as a result of all that has happened to me. I thank you for your kind attention. R.J Cook December 4th 2020
Summary of case involving Roberta Jane Cook
In 2016, I made an appointment at my local surgery with Dr Baines Clark, of Norden House Surgery, reference the possibility of me being transgendered. That surgery is Norden House Avenue Road Winslow, Bucks MK18. She referred me to Dr C.R Ramsay, a consultant pyschiatrist at Aylesbury's Whiteleaf Centre. specialising in geriatric mental health care. He confrmed that I was in good physical and mental health – I have his report from 2016 confirming that I am suffering from no known mental illness . Ramsay concluded that I was a suitable candidate for the GIC and their services.
I then attended the GIC Clinic, had various assessments and consultations, but when it came to medication there were.several communications made known to me where Dr Roger Dickson of Norden House raised questions about my mental health and told them that my alleged heavy drinking meant my liver would struggle with hormone treatment. I was copied in to Dickson's correspondence by Leighton Seal of the GIC who thanked Dickson for 'five interesting letters.'
Dickson's surgery had also ignored my prostate concerns since 2003 and my seriously raised free testosterone and abnormal Sex Hormone Binding Globulin ( SHBG ) levels on the basis that this was probabaly linked to alcohol abuse. By the way, I am not a heavy drinker and spent years working as an HGV driver until lockdown.).'This correspondence, from Dickson to Leighton Sea,l came one year after I had changed my name and conformed to their dress and behaviour requirements. I was offered no explanation or evidence.
As a matter of fact, taking anti androgens and alcohol is a serious health risk, so if I was a 'drinker' they were negligent at the GIC or suspected Dickson of lying. I am hypothyroid so regular liver and kidney function blood checks were routine for me. Dickson and his colleagues had regfularly signed me off on medicals as fit to drive HGVs, noting that I was not an alcoholic or mentally ill.
Dr Leighton Seal of the GIC overruled Norden House. Hormones, anti androgens and injections effectively chemically castrating me were prescribed. By February 2018, I was overdue to be listed for GRS ( Gender Reassignment Surgery ).
So, at my February 2018 meeting with Dr Kirpal Sahota of the GIC , Dr Sahota announced, apparently out of the blue, that my GRS was conditional on me taking anti psychotic drugs. She also said that I needed sessions with a psychiatrist from the Whiteleaf Centre. She had a male colleague present with a view to my long term therapy under this dangerous medication. Had the GIC et al done their job properly, and this not being connected with Norden House misconduct, then this medication with reasons would have been mentioned to me at the beginning – not after high risk hormone and anti androgen treatment. As it was, hormones, anti androgens, injections, facial hair removal and conforming to their dress code, my identity had been overwhelmed and myself put at risk from hate crime and social ostracism. In this context, I was suddenly expected to take anti psychotics, function and survive.
The situation is now compounded by Covid 19 lockdown, my son and I facing homelessness because of what has been done to me. One does not have to be mad to commit suicide – they know that. My ex wife admitted her habit of hitting me, and there was much worse, leading me to attempt hanging from a door handle in March 2007. You need to know this as my medical records appear to be subject to edit and direction. My ex wife was a senior employee of Dr Roger Dickson & Co – my GP practice. I also spent several years working there as a handyman, attending their social functions. My work there included extending the staff car park using a large digger, plumbing and re roofing an outbuilding.
As a psychology post grad, I had knowledge of anti psychotics, how they work, purpose and side effects. I was simply told that they would make me better without being told why they suddenly thought I was seriously mentally ill. Offering a path to over due GRS, Dr Sahota's words were. 'We would like you to take the medication, it will make you feel better and then we can deal with the GRS. Is that a deal ?' I said no, also refusing the group therapy sessions and Whiteleaf psychiatric consultations. By this time my body was physically altered, along with hormone effects on my mental state. My genitals have since wasted away to the point where GRS would be very difficult if at all possible to any good worth while effect. Still Norden House, Whiteleaf and the GIC refuse to explain anything relating to me and gender reassignement..
The same month in 2018, prior to Ramsay's visits., Sahota wrote to my GP, copying me in to a letter she had sent to my GP, informing him that I had secure female identity and was keen to proceed fo GRS. The letter approved further castration injections with the purpose of reducing my testosterone level to the approved level for surgery. Curiously, a few days later, psychiatrist, Dr C.R Ramsay arrived unannouced, along with a medical student and mental health nurse. I had just returned from a 13 hour HGV – which Ramsay turned into alcoholism, along with calling my efforts to defend myself 'pressured speech' which was a sign of a paranoid personality disorder – his ultimate and damning diagnosis..
I was warned that hospital was a possibility, so would best invite them in if I wanted a chance to avoid that. Two further afternnon sessions followed, both times after I had been at work – my usual work start times were between 0100 and 0200 hours. This is relevant because it was my custom to sip a glass of wine after work and prior to bed before my next shift
I protested against Ramsay's intrusions.
After my third consultation, and well over a month later Ramsay phoned to ask me if I would accept a second opinion because GIC 'wanted something stronger' than he had written about me. I was working at the time, but he persisted. I told him that it was up to him to make that decision. I later discovered that Ramsay had already informed the GIC that I had refused a second opinion before he even asked me. Ramsay concluded that I have abnormal psychology as well as paranoia and recommended a multi agency approach to monitoring me, but 'hospital is not needed yet;' He also concluded that I am anti social, secretive and cannot relate to others or sustain relationships. That was 2 years ago.
Neither Norden House. Whiteleaf or GIC have so far responded to the questions raised here. Obviously I have thought of suicide in this impossible situation. Paranoia is 'abnormal suspicion', schizophrenia is normally taken as multiple personality. I have had no empirically based explanation as to why they suggest all of this applies to me, and if it does then why were these agencies so careless and incompetent as to not notice before February 2018 and when GRS should have been imminent. If they had this view before then, why not act and why not eplain themselves to myself or my son ?
Several months ago Dr Kimble, of Norden House, wrote informing me that he had written to ask the GIC for an update on my status with them. I wrote thanking him, noting it would be interesting as to their reply, regarding what they did or didn't say. Not surprsingly, I have not been told anything. .
So, in conclusion, if there is any truth in allegations and mental health diagnoses , then the key question is why on earth was I ever recommended for such serious gender re assignment treatment, lasting for 2 years, what were the reasons, the details of diagnosis etc ?. If they do not stick by their allegations and diagnosis, why not because it obviously implicates them in misconduct and misdiagnosis otherwise ? They were asking me at the GIC to take take very dangerous anti psychotics. as part of a bargain for sex change surgery ? That is serious, demanding serious explanation, the details should be provided on paper, also explaining all parties involved and why it took so long. They have refused to do that by ignoring all of my requests.
So the situation pertains and worsens. The effect on my physical and mental health has been extreme, my alarm and distress is ongoing – worsening in fact. The physical and psychologcal damage is dreadful and on going. leaving me in gender limbo, impotent and infertile. There is clear evidence of prejudice, malpractice, medical neglect, questionable diagnosis and practice – with external influence and malice that needs to be verified and explained to me in writing..I can answer any questions arising from what the various involved parties may offer in their defence. All concerned have had ample opportunity to explain themselves to me. I think their silence says a lot about them.
Yours Sincerely R.J Cook
Trends in suicide death risk in transgender people: results from the Amsterdam Cohort of Gender Dysphoria study (1972–2017)
C. M. WiepjesM. den HeijerM. A. BremmerN. M. NotaC. J. M. de BlokB. J. G. CoumouT. D. Steensma First published: 18 February 2020 https://doi.org/10.1111/acps.13164Citations: 2SectionsPDFToolsShare
Abstract
Objective
This study explored the overall suicide death rate, the incidence over time, and the stage in transition where suicide deaths were observed in transgender people.
Methods
A chart study, including all 8263 referrals to our clinic since 1972. Information on death occurrence, time, and cause of death was obtained from multiple sources.
Results
Out of 5107 trans women (median age at first visit 28 years, median follow‐up time 10 years) and 3156 trans men (median age at first visit 20 years, median follow‐up time 5 years), 41 trans women and 8 trans men died by suicide. In trans women, suicide deaths decreased over time, while it did not change in trans men. Of all suicide deaths, 14 people were no longer in treatment, 35 were in treatment in the previous two years. The mean number of suicides in the years 2013–2017 was higher in the trans population compared with the Dutch population.
Conclusions
We observed no increase in suicide death risk over time and even a decrease in suicide death risk in trans women. However, the suicide risk in transgender people is higher than in the general population and seems to occur during every stage of transitioning. It is important to have specific attention for suicide risk in the counseling of this population and in providing suicide prevention programs.
Significant outcomes
Suicide death risk in trans people did not increase over time.
Suicide deaths occurred during every stage of transitioning.
Suicide death risk is higher in trans people than in the general population.
Limitations
Psychological comorbidity was not known.
No data were available for people on the waiting list for their first appointment.
Introduction
Gender dysphoria (GD) refers to the distress related to a marked incongruence between one's assigned gender at birth and the experienced gender (1. Trans people are diverse in the intensity of experienced GD (2, their needs for medical transition (3, and the impairment that GD can have on their life. Studies focusing on the wellbeing of trans people show a greater vulnerability for experiencing mental health problems compared with the non‐trans (cis) population (4. Most prevalent are affective and anxiety problems (5–7, often accompanied by feelings, thoughts, or behaviours linked to suicidality (8, 9.
The prevalence of suicidality in trans people in suicidal ideation, suicidal attempts, and suicide death rates is studied in varying degrees and shows high variability in findings. A systematic review by McNeil et al (9. reported suicidal ideation rates across 17 identified studies, ranging from 37% (10 up to 83% (11. Prevalence rates on suicidal attempts in trans people, which are generally observed to be lower than suicidal ideation, showed to be lower but also with a wide variation in reported rates, ranging from 9.8% (12 up to 44% (13. Since structured prevalence studies on suicide deaths are lacking in the transgender literature, an estimation comes from a limited number of studies reporting on suicide death rates in small study samples. Derived from a systematic review on suicidality in trans people by Marshall et al. (8, suicide death rates varied from 0% (14 to 4.2% in a sample of 24 post‐treatment trans people from Sweden (15. Six of these studies only included postsurgical people (14–19, whereas two studies also included trans people who were only using hormones without surgery (20, 21. However, studies differentiating the treatment stage during which death by suicide occurred are lacking. In addition, studies differentiating between suicide in trans women and trans men are scarce. While some studies found that trans men have a higher risk of suicide attempts than trans women (22, 23, other studies reported no differences in suicide attempts between trans women and trans men (24, 25. Only one cohort distinguished suicide death risk in trans women and trans men and found that trans women had an increased risk of suicide death compared with trans men (20, 21.
Aims of the study
The aim of the current study is to explore the overall suicide death rate in trans women and trans men in the largest clinical cohort of gender‐referred people seen at the Center of Expertise on Gender Dysphoria of the Amsterdam University Medical Centers between 1972 and 2017 the Netherlands (26. In addition, the change in incidence of suicide death rate over time and at what stage in transition (pretreatment, during hormonal treatment and/or surgical phase, or post‐treatment) suicide deaths were observed was explored. The relevance of such information is to get a greater understanding of how large the risk is in clinically referred transgender people and whether suicide prevention interventions should focus on specific stages in transition or not.
Material and methods
Study design
A retrospective chart study was performed, including all people who once visited the Center of Expertise on Gender Dysphoria of the Amsterdam UMC, Vrije Universiteit Amsterdam, the Netherlands, between 1972 and 2017. The selection of the study population is described previously (26. A total of 8263 adults, adolescents, and children were included, with a median age at first visit of 25 years (range 4 to 81 years) and a median follow‐up time of 7.5 years (range 0.0 to 45.5 years). Information on death occurrence, time, and cause of death was obtained by cross‐checking multiple sources: the National Civil Record Registry (21, which contains date of birth and date of death of all inhabitants of the Netherlands, and the hospital registration system, medical, and psychological files for cause of death.
The Medical Ethics Review Committee of the Amsterdam UMC, Vrije Universiteit Amsterdam, reviewed this study and determined that the Medical Research Involving Human Subjects Act (WMO) did not apply to this study. Therefore, and because of the retrospective design, necessity for informed consent was waived.
Treatment
After an initial visit to the endocrinologist (for adults) or child psychiatrist (for children and adolescents), all people were referred to the psychology department for the diagnostic phase. In this phase, people were seen to gain insight into their experienced gender identity, to verify whether they fulfill the diagnosis gender dysphoria, to explore their treatment desires, and to prepare them for possible medical interventions. After this phase, people may start with hormonal treatment. Trans women received treatment with anti‐androgens and estrogens. Trans men were treated with testosterone. In adolescents, treatment first started with a period of puberty suppression, followed by estrogens of testosterone around the age of 16 years (27.
Surgical interventions can be offered to people aged 18 years or older. Depending on the desired treatment, the surgery is preceded after at least one year of hormonal treatment (genital surgery) or can be offered after the diagnostic phase (e.g., breast removal). After surgery, all people were usually seen every 2 years for medical check‐up.
Statistical analyses
Characteristics of the population were shown as median with range due to the non‐normal distribution. The total number of people seen at our center and the total number of suicide deaths were counted and were expressed as percentages as well as incidence per 100 000 person years. For each year, the number of people at risk and the number of people who died by suicide were calculated. Cox regression analyses were performed to calculate hazard ratios (HR) with corresponding 95% confidence intervals (95% CI). Date of first visit was used as start date of follow‐up. The end date of follow‐up was either date of death or date of closing the database (December 31, 2017). Suicide death was analyzed as event. To analyze whether the incidence of suicide deaths changed over time, the year of first visit was added as determinant to the analyses. Analyses were adjusted for age at first visit as age might be related to suicide death risk. Time between date of suicide death and first visit, and between date of suicide death and start of hormonal treatment, if applicable, were calculated. All analyses were performed for the total population and were stratified for trans women and trans men.
All analyses were performed using STATA Statistical software (Statacorp, College Station, TX, USA), version 15.1.
Results
The characteristics of the study population are shown in Table 1. In total, 8263 people attended the gender identity clinic, of which 5107 were trans women (median age at first visit 28 years, range 4 to 81 years) and 3156 were trans men (median age at first visit 20 years, range 4 to 73 years). The median follow‐up time was 7.5 years (range 0.0–45.5 years), which was longer in trans women (10.2 years, range 0.0–45.5 years) than in trans men (4.8 years, range 0.0–45.5 years). The total follow‐up time was 92 227 person years (64 287 in trans women and 27 940 in trans men). Table 1. Characteristics of the study population (A) and the people who died by suicide (B)
Total
Trans women
Trans men
(A)
Number of people
8263
5107
3156
Age at first visit, year
25 (4–81)
28 (4–81)
20 (4–73)
Follow‐up time, year
7.5 (0.0–45.5)
10.2 (0.0–45.5)
4.8 (0.0–45.5)
(B)
Number of suicides
49 (0.6%)
41 (0.8%)
8 (0.3%)
Age at first visit, year
31 (15–59)
31 (15–58)
21 (16–59)
Age at time of suicide, year
41 (18–66)
41 (18–66)
36 (21–60)
Follow‐up time, year
6.7 (0.6–32.7)
6.7 (0.6–32.7)
6.7 (0.6–23.1)
Time between start hormones and suicide, year
6.4 (0.4–32.5) n = 42
6.1 (0.4–32.5) n = 35
6.9 (3.7–23.1) n = 7
Data are shown as number or median (range).
Forty‐nine people died by suicide: 41 trans women (0.8%) and 8 trans men (0.3%), which is 64 per 100 000 person years in trans women and 29 per 100 000 person years in trans men. The median follow‐up time between first visit and suicide death was 6.7 years (range 0.6 to 32.7 years) in trans women and 6.7 years (range 0.6 to 23.1 years) in trans men. Trans women had a higher overall suicide death risk than trans men (per year: HR 2.26, 95% CI 1.06–4.82). Four suicide deaths occurred in individuals who were referred to the clinic before the age of 18 (0.2%), which is a lower risk than in adults (0.7%, P = 0.010).
The course of number of people at risk and the number of people who died by suicide over the years is shown in Fig. 1. Overall suicide deaths did not increase over the years: HR per year 0.97 (95% CI 0.94–1.00). In trans women, suicide death rates decreased slightly over time (per year: HR 0.96, 95% CI 0.93–0.99), while it did not change in trans men (per year: HR 1.10, 95% CI 0.97–1.25). Adjustment for age at the first visit did not change these numbers.
As the median follow‐up time between first visit and suicide death was 6.7 years, subgroup analyses were performed in those who had their first visit before 2011. This did not change the outcomes: trans women (n = 3115) HR 0.94, 95% CI 0.91–0.98; trans men (n = 1269) HR 1.02, 95% CI 0.90–1.16).
Of the 49 people who died by suicide, 35 had a face‐to‐face contact with the endocrinologist or psychologist of the gender identity clinic in the previous two years, while the other 14 people were no longer in active counseling with the clinic. Sixteen of the 35 people who recently had visited the clinic, only came for a medical check‐up, as they were postsurgery (vaginoplasty or phalloplasty). Two people were in the surgery trajectory, and 17 were still in the diagnostic or hormonal phase at time of suicide. The transition phases separately for trans women and trans men who died by suicide are shown in Table 2. Table 2. The occurrence of suicide deaths distinguished for transition stage, and trans women or trans men
| | Total (n = 49) | Trans women (n = 41) | Trans men (n = 8) |
| --- | --- | --- | --- |
| In active counseling | 35 | 29 | 6 |
| In diagnostic or hormonal phase | 17 | 16 | 1 |
| In surgical phase | 2 | 0 | 2 |
| Only medical follow‐up care | 16 | 13 | 3 |
| No active counseling | 14 | 12 | 2 |
Data are shown as number. In active counseling is defined as a face‐to‐face contact with the endocrinologist or psychologist of the gender identity clinic in the previous two years.
The mean number of suicides in the years 2013–2017 was higher in the trans population (40 per 100 000 person years; 43 per 100 000 trans women and 34 per 100 000 trans men) compared with the Dutch population in this time frame (11 per 100 000 person years; 15 per 100 00 registered men and 7 per 100 000 registered women) (28.
Discussion
The current study investigated the suicide death risk in the largest clinical cohort of gender‐referred individuals to the Center of Expertise on Gender Dysphoria at the Amsterdam UMC, the Netherlands, between 1972 and 2017. Findings from the chart reviews showed us a decrease in suicide death risk over time in trans women and no change in suicide death risk in trans men. Trans women, however, showed a higher suicide death risk than trans men. Between 2013 and 2017, the suicide risk in Dutch referred transgender people (40 per 100 000 person years) showed to be three to four times higher than the general Dutch population (11 per 100 000 person years) (28. Evaluation of transition stage in relation to suicide deaths showed that approximately two‐third of the observed suicides occurred in those who were still in active treatment (diagnostic, hormonal, or surgical phase). The incidence of suicide deaths and transition stage was similar in trans women and trans men.
Suicidal behaviour is a complex phenomenon that is a result of many individual (age, male sex assigned at birth, previous suicide attempts, mental health history, substance abuse) as well as more distant environmental factors. A recent literature review clearly demonstrates the specific risk factors for suicide in sexual minority youth, which includes negative social environments, inadequate support within the closest social network, and an absence of lesbian, gay, bisexual, and transgender (LGBT) movements in communities (29. In our cohort, both trans women and trans men show a three‐ to four‐fold elevated risk of suicide compared with the population rate in the Netherlands and can therefore be considered a high‐risk group. Although the Netherlands is known for its tolerance toward sexual minority groups in comparison to most countries in the world (30, the societal position of trans people is generally less favorable compared with the lesbian, gay, bisexual, and cis‐gender population. Furthermore, compared with trans men, the societal position of trans women is lower (31, 32.
In the Netherlands, between 1972 and 2017 suicide rates showed a fluctuating course. Our finding of a slightly decreasing suicide risk in Dutch trans women may confer some hope. Recent studies showed an increase in societal acceptance toward lesbian, gay, bisexual, and transgender people (31, and indications of an increase in social‐economic status over the years (33. Although specific information on trans men and trans women is unavailable, it is conceivable that the improvement of societal position may have effect on the psychological functioning and the prevention of suicidal risk in trans women. The cause of this increase in tolerance seems largely to be the effect of a national and international increase in visibility and attention for trans people in media and society. Another explanation may be that, with the increase in attention and acceptance, the threshold for transgender people to seek treatment or professional help has become lower over the years. This is also reflected by the increase in referrals each year (26. Lastly, with the increase of knowledge in this field and the literature about the vulnerability of the transgender population for suicidal ideation, suicidal attempts, and suicide death rates, it is conceivable to assume that the attention to these risks has increased in clinical counseling and may have its effect on prevention of suicide deaths over the years.
Although the incidence of suicide deaths in trans women decreased over the years, the overall incidence still showed to be higher in trans women compared with trans men. Conflicting results in literature are reported about the risk of suicide attempts between trans women and trans men. Some studies reported that trans men had a higher risk of suicide attempts than trans women (22, 23, while in other studies no differences in suicide attempts between trans women and trans men were found (24, 25. Only two studies looked at the differences in the risk of death by suicide between trans women and trans men and found that trans women had an increased risk compared with trans men (20, 21. However, these two studies were earlier studies performed in our center and therefore include a smaller part of our current study population.
An important finding was that the incidence for observed suicide deaths was almost equally distributed over the different stages of treatment. Although the distribution showed that one‐third of the suicides occurred in people who were no longer in active treatment in our center, the other two‐third of the people who died by suicide still visited our center in the previous two years. About half of these last two‐third people were still in active diagnostic or medical treatment, while the other half completed their transition and only came for a medical check‐up. This indicates that vulnerability for suicide occurs similarly in the different stages of transition. Although the literature on suicide risk factors is comprehensive, and particular suicidal risk factors like verbal victimization, physical and sexual violence, and the absence of social support (9, 34, may apply for transgender people in all stages of transitioning, it seems clinically highly relevant to understand and explore possible differences in motives and risk factors in the different stages of treatment. Therefore, future research on suicide deaths and suicide risk factors in transgender people should have a greater focus on transition status in relation to these motives and risk factors.
This study is performed in the largest cohort of gender‐referred people from the Netherlands, consisting of a large population of both adult and adolescent trans women and trans men at different stages of their transition with a long follow‐up time. However, this study has also some limitations. First, this study is a retrospective chart study. Although we used multiple strategies to obtain data about date of death, it is possible that we missed some data. Second, we did not have information about psychological comorbidities or other psychological information, such as social support. Third, we only had information about people who actually visited our gender identity clinic. Information about people on the waiting list for their first appointment was lacking.
To conclude, in our clinic we observed no increase in suicide death risk over time and even a decrease over time in suicide death risk in trans women was found. Since the suicide risk in the transgender population is higher than the general population and seems to occur during every stage of transitioning, it is important that (mental) health practitioners pay attention to this risk and create a safe environment in which these feelings can be discussed at all stages of treatment and counseling. Further research is necessary to investigate the motives behind the suicides, as input in the development of adequate suicide prevention programs.
Does Transition Reduce The Risk Of Suicide For Trans People?
by Richard Bayston — Last updated: 2020-08-14 in Emotional & Stress Management
Table of Contents
For transgender people medical transition is held up as the solution. Without it a high proportion of trans people will tragically eventually commit suicide. But how effective is it really at improving the quality of life of trans people?
Once doctors and the person in question are certain, beyond reasonable doubt, that a person is transgender, there are two treatment options. One involves trying to change the person — to make them not be transgender anymore. This option is widely discredited, is about as effective as it sounds, and should be avoided with the same scrupulousness as the "ex-gay" movement.
The other treatment option is usually medical transition.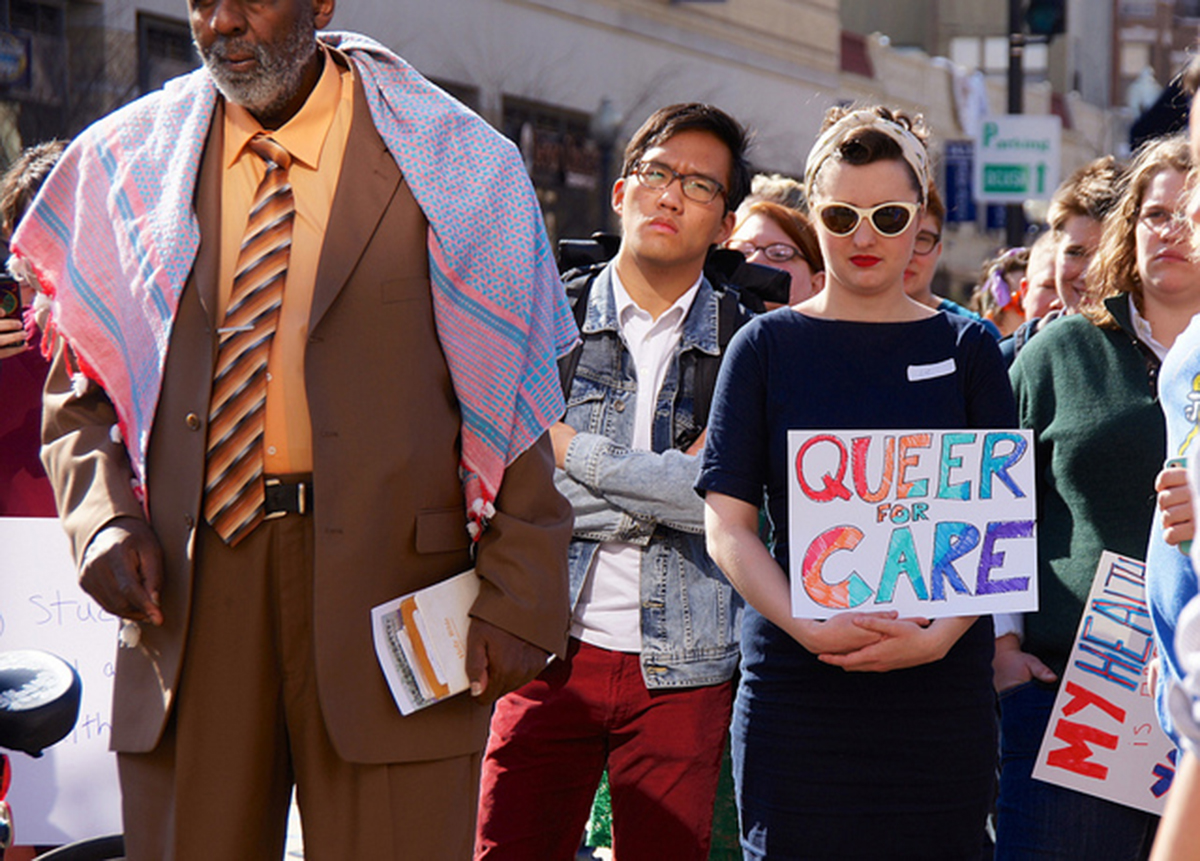 Medical transition for a transgender person involves the use of hormone therapy to establish an endocrine environment appropriate to the target gender. Trans women will take a drug, usually spirolactone, to reduce the efficacy of the testosterone their testes are still producing. Other than that, hormone therapy for trans women is basically the pill; hormone therapy for trans men is basically steroids. That's not intended to be belittling: testosterone is an anabolic steroid, and the birth control pill is a form of hormone treatment. Both of these hormones are naturally produced in the bodies of biological men and women.
If you're a trans teen reading this and you're thinking of self-medicating, be aware that the majority of adult trans people would warn you against this option, which can be dangerous or even fatal. By comparison, properly supervised medical transition for trans people can be comparatively safe and effective. The final step of medical transition involves surgical genital reconstruction to create genitals appropriate to the target gender. Trans men may have "top surgery" to remove the appearance of female breasts, while trans women can have an equivalent surgery to create breasts. Various genital construction surgeries, known colloquially as "bottom surgery", also exist.
One powerful argument in favor of transition for trans people is the risk of suicide among transgender people. This is enormously high. Among trans people who can be easily "read" or "clocked" but haven't transitioned, 42 percent will attempt suicide. Among trans people who suffer violence or mockery at school — and that's most trans people of school age — 78 percent will attempt suicide. (Source: The Williams Institute/AFSP.) That's more than three quarters. An Ottowa study found that 11 percent of transgender people in the Ottowa area attempted suicide in the single year of the study. (Source: Globe and Mail.) Deaths by suicide among trans people are equally shocking. In the USA, they occur at 800 per 100, 000 per year — 0.8 percent, compared to the whole-population level of 13 per hundred thousand.
Suicide attempts in the trans population occur at a rate almost 20 times the level for the whole population. Deaths by suicide occur at a rate 61 times the general population. (Sources: Globe and Mail, SpeakingofSuicide.com.)
With a problem that serious, it's no wonder that transition is held up as a solution and referred to by trans writers as a lifesaver.
But does it live up to its reputation?
Ideally, to answer that question, we'd have a wealth of medical data. But unfortunately, that's not the case. For one thing, getting hold of a properly designed study on the effects of transition isn't easy because you can't construct a double-blind controlled trial of transition the same way you can't construct one for parachutes. It's ethically impossible.
READ Myths About Transgender Identities
What evidence we do have appears ambivalent at first glance and appears to depend heavily on where the statement is coming from. Trans activists tend to say transition is effective, sharply reduces suicide risks, and saves lives. Anti-trans voices from the radical feminist and conservative camps will say that transition isn't effective, causes more problems that it solves, and so on. Are these two camps arguing because there's no real evidence?
Not really. In terms of the efficacy of transition in reducing depression, anxiety, and the risk of suicide among trans people, the conservatives are basically distorting the evidence for ideological reasons. It shouldn't be any surprise to learn that trans people who transition still have higher anxiety and depression rates — and greater risk of suicide — than the general population. Even after transition, not all trans people "pass" as their target gender and many are carrying the legacy of years of stigma, shame, low incomes and dysmorphia. Unsurprisingly these factors all pay off in more anxiety and depression.
What we do see across the board is that transition is associated with reduced feelings of anxiety and depression, less suicidal ideation and better mental and physical health.
Lacking in Science December 6th 2020 – R.J Cook's 70th Birthday
A Comment Much could be said about this above article. It raises key questions but doesn't offer a creditable link between diagnosis, methodology, treatment or explain why gender reassignment is a solution to obvious and profound mental health / psychiatric conditions extant and rising in the wider populattion, not just those outing as transsexual.
There is a default rubbishing of conservative views – I don't mean the vile bigotry and hate crimes of Trans Exclusionary Radical Feminists, I just mean those concerned about what appears to be more disruption to the natural world to accommodate a fantasy rainbow world that doesn't face up to the common elements found in the backgrounds of so many aspiring transsexuals.
Their reasons or emotions here are more relevant to any statistic based solution than hormones, anti psychotics and surgery because there is no reason to suppose they will help a patient long term. Obviously, society must have a hidden agenda for the explosion of sex change cases, especially male to female.
There are significant issues just swept aside here, such as the prevalence of poor and poorly educated young people ( inevitably most from broken homes lacking male role models ) clutching at the perceived glamour and lower responsibilities of being female in a world of safe spaces – at a time when feminists viciously challenge what they call female stereotypes and would ban the transsexuals very existence if they could.
At the very best, this article seems to be saying that sex change ( sic ) by removing male biology is a possible cure for suicide but doesn't always work.
If sucide is the key issue, how come the Tavistick Gender Identity Clinic, among others – working from the DSM -Diagnosis Statistics Medication – currently 6kg and ever expanding psychiatric babble bible – uses the DSM view that being transgendered is not a mental illness.
The world of psychiatry has always existed to explain away and justify how society's powers, exploitation, lies, wars and greed drives people mad – by blaming the people. Radical psychiatrist R.D Laing, whose work I studied at university, called psychiatrists society's prostitutes. I can't judge all psychiatrists or prostitutes, but I think he has a point.
Suicide and depression are rising across the board. Offering sex change as a solution without better means of classification and diagnosis is asking for trouble. It is all the worse because so many never pass as the opposite sex. If the likes of Tavistock Clinic were compared to those selling cars they would face the wraith of Trading Standards. The DSM and Tavistock Gender Identity Clinic is hot on drugging people, but lacking in science.
R.J Cook