John Williamson – It's A Way Of Life Lyrics | MetroLyricshttps://www.metrolyrics.com/its-a-way-of-life–lyrics-john-williamson.htmlIt's a way of life. Some years they make it, some years they don't. Sometimes the creek flows, sometimes it won't. Sometimes he's mean, he's got a gun. When the ewes are lambing he's got pigs on the run. Out in the lignum, on the water course. You could lose a pig dog, you could lose a horse.
Videos of Pop Song 'It's A Way Of Life Lyrics bing.com/videos
Bridie Gallagher | Goodbye Johnny Dear – YouTube
Do not promote BBC journalist who defended helicopter over Cliff Richard's home, Tim Davie told – September 13th 2021
Tony Diver
---
The BBC's director general has been warned he risks undermining the corporation's impartiality and high editorial standards if he appoints a journalist who supported the decision to send a helicopter over Sir Cliff Richard's house as its head of news.
Read More Do not promote BBC journalist who defended helicopter over Cliff Richard's home, Tim Davie told (msn.com)
bing.com/videos3:45
Hilary Mantel and William Boyd warn of book industry collapse if 'disgraceful' post-Brexit change goes ahead – August 30th 2021
Bestselling writers including Hilary Mantel and William Boyd have issued a stark warning that the UK book industry faces collapse if "disgraceful" post-Brexit changes to copyright rules, being considered by the government, go ahead.
Read more Hilary Mantel and William Boyd warn of book industry collapse if 'disgraceful' post-Brexit change goes ahead (msn.com)
Comment
The British book industry is very stuffy. Publishers are gate keepers. You need the right background and politically correct opinions. Book selling is also a monopoly with WH Smith and Tesco major players. Young PC females dominate the publishers and wholesale buying. The internet is policed making e books not much of an alternative.
What passes for literature ignores these issues, with increasing out put being on the agonies of being female, gay , lesbian or black. Transsexuals are either roped in with this herd or ostracised by the terfs along with the homeless. There is no edgy system questioning literature as there had been in the 1960s. If the elite don't like something they ban it. Hilary Mantel is true to her class. Her concerns are about money and status.
R J Cook
Will God Be Next ? August 17th 2021
Corrie is most complained about soap as it lands more Ofcom complaints than Love Island – August 5th 2021
Kirsty McCormack
---
Failing to wear mask on Tube should be criminal offence, says Sadiq KhanStrictly announce first ever all-male pairing
The ITV soap racked up a total of 310 complaints compared to Love Island, which received 73 in the last five years.
Coronation Street bosses were criticised after the on-screen local shop showed cigarettes on display – even after real supermarkets had been banned from displaying them.
Many scenes on the Cobbles centre around the Rovers Return Inn, which accounts for the amount of alcohol on show.
One particularly recent storyline was based on drugs and gangs and featured Leanne Battersby and her son Simon Barlow.
© ITV Coronation Street has been confirmed as the most complained about programme on British TV for its frequent depictions of drugs, smoking and alcohol
Coronation Street, which has been on television since 1960, also received 15 times the amount of complaints compared to Celebrity Big Brother in the past five years.
The figures, which were collected by Vape Club, highlight how much pre-watershed TV exposes children to "bad" habits.
Fans of the soap have expressed their concerns over certain scenes in the past and took to social media to comment.
© ITV Corrie's rival soap Emmerdale was revealed to have received 52 complaints related to such topics
One person wrote: "Smoking next to a pram then leaning into the baby? Really #corrie ?? #coronationstreet."
Another tweeted: "@itvcorrie peter smoking around baby susie, then littering and the touching her with his smokey hands?! Why am I the only one disgusted at coronation street????"
And a third tweet read: "Not keen on corrie advertising teenage smoking tbh… #corrie #CoronationStreet @itvcorrie."
© Channel 5 Coronation Street received 15 times the amount of complaints compared to Celebrity Big Brother in the past five years
Corrie's rival soap Emmerdale was revealed to have received 52 complaints related to such topics.
In 2013, Emmerdale's Eric Pollard (Christ Chittell) was named the unhealthiest character in UK soaps.
It was found that he was either drinking or talking about drinking in 62 per cent of his scenes.
Source 'The Mirror'.
Abomination Street – a comment on the following by Roberta Jane Cook, August 5th 2021
It is difficult to know where to start with this one. I have a very bad feeling concerning where these Coronation Street complainers are coming from and why ?
Coronation Street was the first soap I ever watched. For those who don't know, the term soap is an Americanism because U.S broadcasters of such shows were often sponsored by soap companies.
I caught the first episode at a friend's birthday party in 1960. My friend only invited two of us. We were aged 10. The other two were the hard men of the playground and I was the joker and entertainer. Most of the kids at my Primary school were scared of them. They appeared to find my precocious wisdom and wit appealing and were my protectors because I knew I would be no good at fisticuffs. I recall telling one moron who was threatening to punch me in the face : 'That's all you know , the language of violence. '
The bully pulled a curious expression as if looking at himself, then let me go. Growing up in an extended family, with lots of sage women who had survived World War talking all the time around me, I became verbose and analytical from an early age. Coronation Street spoke to so many of us, of all ages, reinforcing our cultural identity and language codes. We felt like we were living in Coronation Street, the actors became real characters to us.
The birthday party was in a little terraced house in the road leading down to the railway station, hence the name. Coronation Street is a common name for streets across the nation, the name celebrating the name of one long dead monarch or other.
So that first episode was on TV in the front room. My friend's mum was glued to the screen. So I started watching. Action was taking place in the pub, a watering hole called 'The Rover's Return.' I remember lots of the original story lines and outstanding actors and what were then called actresses, like Arthur Lowe , Pat Phoenix and Violet Carson. The show was created by a gay man and was utterly brilliant because he had an ear for the sort of gossip and banter so vital to the scripts. It was unique. I never missed an episode until I went away to study at the University of East Anglia, a predominantly upper middle class environment.
The beauty , warts and all, of Coronation Street – even though set in the north of England- was how it chimed with how we working class people lived and bonded in our communities. It was written and acted by people who knew the kind of life the show depicted. That way of life was changing, terraces were to either become overwhelmed by industrial decline and deprivation, yuppified or demolished to make room for heartless tower blocks.
So, a minority want the show to be more bland and politically correct. It mustn't show the reality of urban , mainly white, working class life in decline, turning to drink , electoral indifference because parties are all the same, drugs and unmindful that cigarettes don't just kill adults, they harm babies , even the unborn. The critics are either censors or woefully ignorant of real life and negative changes , so they want a new editorial slant. That is just more of Nazi minded Britain. These people are patronising.
Roberta Jane Cook.
Actor Denies Homophobia – August 3rd 2021
'I stand with the LGBTQ+ community': Matt Damon denies using homophobic slur
The balance of power among Labour's factions is shifting under Keir StarmerStormzy hires karaoke bar for his birthday
© Associated Press Matt Damon faced a backlash over his comments in a recent interview. Pic: Evan Agostini/Invision/AP
Matt Damon has reportedly denied using the homophobic "F-slur" in his personal life and says he stands with the LGBTQ+ community following a backlash to comments he made in a recent interview.
The Hollywood actor, who is currently starring in the film Stillwater, has faced criticism after saying the word was "commonly used" when he was younger and that when he repeated a "joke" made in his 2003 film Stuck On You in front of his daughter, she wrote about "how that word is dangerous".
After coming under fire on social media, Damon released a statement clarifying his comments to The Hollywood Reporter and Variety in the US, saying he does not use "slurs of any kind" and the conversation he was referring to "was not a personal awakening" but rather a discussion about how times have changed.
© Associated Press Matt Damon stars as Bill in Stillwater. Pic: Focus Features
"During a recent interview, I recalled a discussion I had with my daughter where I attempted to contextualise for her the progress that has been made – though by no means completed – since I was growing up in Boston and, as a child, heard the word 'f*g' used on the street before I knew what it even referred to," he said.
"I explained that that word was used constantly and casually and was even a line of dialogue in a movie of mine as recently as 2003; she in turn expressed incredulity that there could ever have been a time where that word was used unthinkingly."
Damon said that to his "admiration and pride", his daughter was "extremely articulate about the extent to which that word would have been painful to someone in the LGBTQ+ community regardless of how culturally normalised it was".
The star said he "not only agreed with her but [was] thrilled at her passion, values and desire for social justice".
He continued: "I have never called anyone 'f****t' in my personal life and this conversation with my daughter was not a personal awakening. I do not use slurs of any kind.
Comment If society continues like this we will have no brilliant actors like Damon, or mainstream writing worthy of attention. History is already being censored and rewritten by the likes of Woke and BLM. I see dangers with LGBTQI though understand why it had to exist. However, it is going the same way as feminism, especially TERFS as people cluster together either to attack or defensively. Multi culture separates people and is a con because all that is acceptable is defined by the ruling elite's culture.
People will never find freedom this way and religious bigots will not accept LGBTQI because their attention is on God and success toward a better life. It is fundamental for them. That is why the likes of Rowling should shut up about transgender and her hate crimes be dealt with.
Feminists have the same fundamentalist adversorial tendencies as the religious bigots. For women like Rowling, their female parts are their status symbols, records of oppression and claim to power. They have politicised sex for their own glory – and made it a misery for many of us , especially those of us who are creative. Sadly , Rowling's peculiar Hogwarts fantasy writing is what passes for good writing these days.
Roberta Jane Cook – aka Eleanour Cook, legal name change will follow as soon as possible , but the name Eleanour will replace Roberta in all further pience or comments of this kind..
An Age Officially Beyond Satire – a comment on the following
by Roberta Jane Cook July 31st 2021
We live in most peculiar times. I am old enough to remember the BBC's 'That Was The Week That Was' and the birth of 'Private Eye' magzine. The early 1960s exposed Britain's political and social hypocrisy for what it was. Princess Margaret's louche life style was a favourite on going story.
The Profumo Scandal, involving top political and social big whigs abusing young women – one of the latter getting jailed as scapegoat – topped the list as Britain's vast empire declined making way for the vile dictatorships of the sentimentalised British Commonwealth.
In the 1980s, because Prince Charles dared comment on the social and economic damage being done by the greedy national socialist Thatcher Government. The BBC and mainstream media turned on him as one. The facile spoiled young Princess Diana was turned into a victim of his alleged sexism, with the security services joining in to expose his adultery, raging against his fitness to be king.
More recently, the British establishment has turned blame for Diana's peculiar and untimely suspicious death away from the establishment and upon the once gloating and favoured Martin Bashir ,whose interview with Diana, helped to discredit the monarchy. Now we have the establishment struggling with the fall out from her multi millionaire son whose prospects of using his mixed race young wife to make Royalty multi racial, have now turned very sour aand threatening. What will be in his four books?
The sudden clamour to defend deceased Prince Phillip's reputation is more blatant nonsense. For years he was known for a self indulgent outrageous wild side that would have discredited any member of the common folk. His racial faux pas were legend – parodied outside the mainstream media.
The re branded German House of Windsor were figureheads during two world wars , which Britain's elite helped provoke, against Germany. They historically took the throne because the government needed to block a revival of the Catholic Stuarts – changing name during World War One so the underlings did not realise they were involved in elite family in fighting. The renamed Windsor family – their German name is longer – have an oddly interesting, controversial, history, which the elite want covered up. The elite are hypocrites , as Matt Hancock demonstrated by his corrupt misconduct.
The whole British Establishment , like the U.S and EU is corrupt. The U.S attitude during Diana days was trivial and fairy tale. Her death, with all the unanswered questions, gave us the Royal cess pool we have now , which includes the Prince Andrew Question. It exposed the reality that no semblance of democracy can be claimed by vaunting expensive Royalty who are smokescreen for the British Police State. That State has zero tolerance for satire , criticism or any true expression of multi culture. The only culture that counts is their own. Hence their 'good old British outrage'. R.J Cook
The Prince is Hollywood's insult to the Royal family – disgusting, puerile and cheap
July 31st 2021
Freak cold snap brings snowfall to southern BrazilKelly Preston was 'ultimate professional' on set of Off the Rails
Video player from: YouTube (Privacy Policy, Terms)
Editor's note: The opinions in this article are the author's, as published by our content partner, and do not represent the views of MSN or Microsoft.
It's hard to know which of HBO's choices in their new animated sitcom, The Prince, is more offensive. Is it the depiction of the Royal family as sweary weirdos and the late Prince Philip as a walking cadaver ("get the defibrillator paddles ready")? Or its desperate attempts at "satire", which so breathtakingly miss their mark?
For example: the Queen says "f—" a lot, and carries a pistol. Charles treats Camilla like a horse. Kate hates William. Such are the cutting-edge zingers flowing from the pen of Family Guy writer Gary Janetti, who has "adapted" The Prince from his popular Instagram account, in which he has great sport painting Prince George as a "sassy" influencer who delights in "spilling tea" – i.e. sharing invented "gossip" – about the Royals.
On screen, George is portrayed as a spoiled, wilful twerp with a quasi-American accent and a fascination with US talk-show host Kelly Ripa. (He is blatantly "inspired" by Family Guy's megalomaniacal infant, Stewie Griffin.) Looking at the rest of the cast-list, one of the strangest aspects of this sitcom – besides the fact that it exists – is that it's stacked with Hollywood talent. Prince George himself may be voiced by the obscure Janetti, but otherwise HBO has assembled a queen's ransom of A-listers. Orlando Bloom plays Prince Harry; Dan Stevens is both Prince Charles and Prince Philip; Sophie Turner portrays Princess Charlotte as a mouthy bruiser.
The moral dubiousness of caricaturing Prince George, who is eight years old, hardly needs pointing out. But given that it has gone to the trouble, The Prince could at least have been funny. It isn't, as becomes clear in an early scene in which the Royal family are having breakfast. "You look amazing today, gang-pa," George tells Philip. "This is a sexy family – for British people." Have your sides split yet?
© HBO The new HBO 'comedy' The Prince takes aim at the Royal family – HBO
The Prince, which HBO quietly dumped at midnight on its HBO Max service, had been postponed from a spring release following the death of Prince Philip. Alas, the producers didn't take the opportunity to tone down the egregious nastiness. In episode two, Prince William attempts to open his grandfather's mouth, which is clamped shut, so that he can pour in some tea. Philip, corpse-hued and incoherent, sits there grunting.
The Royal family are, of course, not above having a little fun poked at them. But HBO must be familiar with the concept of "too soon". Even famous people deserve time and space to grieve. How difficult would it have been to cut the Philip material?
Elsewhere, the "satire" reveals nothing about the Windsors. Recurring gags include the idea that the Queen (Frances de la Tour) has a favourite pie, and that these are made in a dungeon beneath Buckingham Palace by gibbering troglodytes. Meanwhile, one of the servants is desperate for a poo. George's butler – voiced by Alan Cumming – secretly hates his boss.
It becomes quickly apparent that nobody involved has even a superficial understanding of the Royal family. The impression is of a group of filmmakers who watched Downton Abbey once or twice, and have The Crown on their "must see" list, but never got around to doing more research than following Meghan Markle, as she once was, on Instagram.
The Duchess of Sussex, as it happens, is the only character in The Prince who isn't viciously parodied. We meet her and Harry in LA: he is confounded by the concept of fridges and apartments; she quietly tries to stop him from making an idiot of himself.
Janetti has defended The Prince as humour born of generosity. "It's never meant to be anything other than to give a laugh and be silly and funny," he said. "It's never meant to be anything that's mean. It's all about George's insane take on the world and his wanting to be a star." It's hard to square such claims with the end product.
The good news, however, is that it is unthinkable any broadcaster this side of the Atlantic would in its right mind air The Prince. Not because it's too irreverent (however horrible the Prince Philip material is). But simply because it's so flailingly, noxiously, desperately unfunny.
The Prince is on HBO Max now
Johnny Depp: Director accuses studio of burying movie because of actor's personal life – July 27th 2021
Sam Moore
A director whose upcoming film stars Johnny Depp has accused the studio distributing it, MGM, of "burying" the movie because of the actor's personal problems.
© Getty
High Court dismissed Johnny Depp's libel action over 'wife beater' claims- Getty
The film, entitled Minamata, was originally scheduled for release in February but it never came out.
Director Andrew Levitas, in a letter obtained by Deadline, writes: "MGM had decided to 'bury the film' (acquisitions head Mr Sam Wollman's words)."
Levitas attempted to get the company to reconsider but alleges he was rebuffed.
MGM has offered a statement in reply: "The film was acquired for release via American International Pictures (AIP), a division of MGM which handles day-and-date releases. Minamata continues to be among future AIP releases and at this time, the film's US release date is TBA."
Depp was previously replaced by Mads Mikkelsen for the third instalment of the Fantastic Beasts franchise, after a judge denied him permission to appeal the ruling in a High Court libel case against The Sun over claims he beat his ex-wife, actor Amber Heard.
Minamata is Levitas' second directorial effort following Lullaby, which was released in 2013 and starred Amy Adams and Jennifer Hudson.
GB News turns to Nigel Farage as its saviour after ratings freefall – July 17th 2021
Vanessa Thorpe
---
National security is threatened when politics is in thrall to cashGwen Stefani's new husband Blake Shelton makes embarrassing faux pas…
Nigel Farage is to take centre stage at GB News in a victory for the rightwing faction at the beleaguered television channel. The former leader of Ukip is to host a nightly primetime show from Monday as part of a reboot of programming designed to attract more viewers.
© Provided by The Guardian Photograph: Yui Mok/PA
The new channel is facing plummeting viewing figures and a split in management between those angling to keep broader-based regional news coverage and those planning to boost coverage of the "culture wars".
And, if a bigger helping of Farage is not enough to entice audiences, another famous potential saviour could be on hand soon. Piers Morgan, who left Good Morning Britain in March, may step into a high-profile role on the new TV channel. Morgan, 56, is in protracted negotiations with management but must first deal with his contractual ties to ITV.
Farage made his announcement on Twitter on Saturday, urging his followers to "be there or be square". Farage said he would not be taking the knee "for anyone", a reference to the controversy that sparked last week's viewer boycott.
Presenter Guto Harri, a one-time BBC correspondent, was taken off air for what GB News described as a "breach of guidelines" after he symbolically "took the knee" during a discussion about racism towards black footballers on the England team after last Sunday's Euros final. Harri, a former spin doctor for Boris Johnson during his first term as London mayor, argued it was an entirely inoffensive act but his move was judged ill-advised by management. The decision to remove him from view was prompted by a boycott campaign among "anti-woke" viewers that may explain the lack of an audience for other shows.
Comment Britain's self righteous Guardain readers and writers don't like any off message media. If this new station does not toe the line it will be driven out of business. Comments of message are not allowed. Isn't rather convenient that Sajid Javid gets positive Covid test to undermine his plan to seriously easse lockdown. Rememner how Boris Johnson wa strickent and how thi wa used to force lockdown and ridicule the idea of herd immunity.
Robert Cook
Boris Johnson could be hit by 'pingdemic' as Sajid Javid tests positive for Covid
---
Student, 96, becomes UK's oldest ever graduateGwen Stefani's new husband Blake Shelton makes embarrassing faux pas…
© @sajidjavid/Twitter
The double-vaccinated health secretary announces he has Covid- @sajidjavid/Twitter
Boris Johnson could join the hundreds of thousands caught by the "pingdemic" and told to self-isolate, after health secretary Sajid Javid revealed he has tested positive for coronavirus.
It is understood that Mr Javid held a lengthy meeting with the prime minister in 10 Downing Street on Friday, just hours before "feeling groggy" in the evening.
He underwent a rapid-turnaround lateral flow test on Saturday morning, which confirmed he was suffering from Covid-19 infection, despite having received two vaccine jabs.
In a video message on his Twitter feed, the health secretary said that his symptoms were "very mild" and he was self-isolating at home with his family.
But the positive result sparked a new Covid scare at the heart of government.
The diagnosis is being checked using the more reliable PCR test. A confirmed positive result would trigger a search by NHS Test and Trace, who will instruct recent contacts to follow Mr Javid into self-isolation, while others in Whitehall can expect to be "pinged" by the NHS smartphone app and asked to quarantine at home.
Photos showed Mr Javid leaving 10 Downing Street on Friday afternoon, apparently after a meeting with the prime minister, though No 10 sources refused to confirm details of Mr Johnson's diary.
He visited a care home in south London on Tuesday and attended the chamber of the House of Commons on Wednesday to open the debate on the Health and Social Care Bill, though it is not clear whether he was infected at that point.
Face-to-face meetings inside Downing Street are routinely conducted in accordance with social distancing guidelines, so it is possible that the PM may avoid being identified as a contact.
Mr Javid's own 10-day self-isolation with his family extends to Monday 26 July.
The positive test sparked renewed calls for Boris Johnson to halt his planned relaxation of coronavirus restrictions in England on Monday, when legal requirements to socially distance and wear face-coverings will be lifted.
In a video message released on Saturday, 51-year-old Mr Javid said: "This morning I tested positive for Covid. I'm waiting for my PCR result, but thankfully I have had my jabs and symptoms are mild.
Video: Sajid Javid says: "We simply cannot eradicate this virus" as he gives details if plan to manage risks of Coronavirus over summer (Wales Online)
Play VideoSajid Javid says: "We simply cannot eradicate this virus" as he gives details if plan to manage risks of Coronavirus over summerClick to expand
"Please make sure you come forward for your vaccine if you haven't already."
Mr Javid said he took the test after feeling "a bit groggy" on Friday night.
"I'm now self-isolating at home with my family until I get the result of the PCR test," he said.
This morning I tested positive for Covid. I'm waiting for my PCR result, but thankfully I have had my jabs and symptoms are mild.

Please make sure you come forward for your vaccine if you haven't already. pic.twitter.com/NJYMg2VGzT— Sajid Javid (@sajidjavid) July 17, 2021
"I'm grateful that I've had two jabs of the vaccine, and so far my symptoms are very mild."
He urged anyone who has not yet taken up the offer of vaccines to "get out there and get them as soon as you can".
And he added: "If, like me, you might feel a bit groggy, or you think might have come into contact with someone who's positive, please also take a lateral flow test too.
"If everyone plays their part, you're not only protecting yourself and your loved ones, but you're also safeguarding the NHS and helping to preserve our way of life."
Mr Javid is the latest in a string of senior government ministers and officials to be struck by Covid-19, including his predecessor as health secretary Matt Hancock and prime minister Boris Johnson, who spent three days in intensive care last year.
Liberal Democrat health spokeswoman Munira Wilson said: "I really wish Sajid Javid, his team and family are well, and all those he has been in contact with over recent days, including visits.
"This shows no one is safe from this deadly virus. The government needs to rethink its reckless plans for Monday.
"By easing all restrictions with cases surging, they are experimenting with people's lives. Right now, they are pursuing a strategy of survival of the fittest, where the young and clinically vulnerable will be left defenceless."
Labour leader Sir Keir Starmer sent a message of support in response to Mr Javid's Twitter announcement: "Sorry to hear this, but good news that your symptoms are mild. Hope you feel better soon."
Scientists warn that two doses of vaccine do not provide blanket protection to everyone from infection with Covid-19.
Analysis by Public Health England shows that both the AstraZeneca and Pfizer vaccines offer better than 90 per cent efficacy against the dominant Delta variant of the virus after two doses, meaning that some of those with double jabs will still suffer "breakthrough" infections – though these are usually mild.
BBC presenter Andrew Marr revealed that he was infected at the G7 summit in Cornwall in June, despite having received two vaccine doses.
Comment Clearly lockdown is not a solution to this man made Covid problem. By the current standards , the British Police State has a perfect excuse for bringing in lockdowns any time they like. They have alreaady said they are going to do this. The virus cannot be defeated any more than flu or the common cold viruses. Robert Cook
Inside the World of the Black Elite: An Interview With Margo Jefferson -Posted July 17th 2021
Jason Parham
Upon the publication of Lawrence Otis Graham's Our Kind of Peoplein 1999, the New York Times asked, "Is There a Black Upper Class?" On the surface, it was a foolhardy question—of course there was, and is, a black upper class—but if you were to peel back its exterior, as Graham did in his book, underneath revealed a world of race leaders: men and women and children who were in a constant "state of self-enhancement." Here was a place, a land, very few Americans knew about.
Pulitzer-winning writer and cultural critic Margo Jefferson's new memoir, Negroland, maps this very terrain, one on which money, privilege, and racism intersect in sometimes insidious ways. In Negroland—what Jefferson terms "a small region of Negro America where residents were sheltered by a certain amount of privilege and plenty"—lived the best of Afro-America: doctors, lawyers, entrepreneurs, teachers, and all-around strivers of the Third Race, the black aristocracy. Here in this community there were national and local clubs like Boule, Jack and Jill, the Guardsmen, Links, and black sororities and fraternities like Delta Sigma Theta and Alpha Phi Alpha, founded to ensure that blacks of a certain pedigree would "embody and perpetuate the values of the Negro elite."
Jefferson grew up in the well-to-do environs of Chicago—Bronzeville and Park Manor—the daughter of a doctor and a socialite (her father was the head of pediatrics at Provident Hospital, one of the oldest black hospitals in the country). But the cushion of Jefferson's world would not always be so. "Nothing highlighted our privilege more than the menace to it," she writes. A good education, expensive clothes, fancy cars, and comfort, she discovers, would not save her, or other residents of Negroland, from the terrors of the outside world.
In Negroland, Jefferson examines her own social navigations among, and in response to, the white world, and is equally critical of the cracks that splinter the foundation on which her own people stand: hierarchies based on skin color, wealth, "passing," and status within social circles. "I'm a chronicler of Negroland, a participant-observer, an elegist, dissenter, and admirer; sometime expatriate, ongoing interlocutor," she confesses in the book's opening pages.
Yet despite the security of Negroland and her later successes, Jefferson admits she began to harbor feelings of depression. "Negroland girls couldn't die outright. We had to plot and circle our way toward death, pretend we were after something else, like being ladylike, being popular, being loved… In the late 1970s, I began to actively cultivate a desire to kill myself." This admission, and others, is a reminder that the everyday realities for those living within the world of the black bourgeoisie were far from pristine.
I recently spoke with Jefferson via phone.
---
The black aristocracy is not a subject that is often written about, especially with such a critical eye. It's a welcome book in such an interesting time in history.
Yes. Very true. It is indeed an interesting time in history. [laughs]
Interesting is not necessarily the right word.
Well, interesting covers a range: from surprising to appalling. We can cover a lot of ground with that.
Right. So in the last decade alone: from, let's say, the election of President Obama to the current state of black men and women getting killed at such a rapid pace. So by interesting, I guess I mean to say, the book arrives during a time of—
—what appears to be absolute progress mixed with these revelations of continuing, extending brutalities.
Did you always expect to write this book?
Not always. I started to really think about it, consciously let's say, around 2007 or 2008. I'd worked on a couple of theater pieces through an institute that Anna Deavere Smith ran that used this material. That's when it settled in my mind as material I could put out in the open. I did not start working on it until later. In 2008 I got a Guggenheim Fellowship; I applied and started writing it. And then life intervenes and you get slowed down, but I knew that I had to finish this.
The book operates in varying ways: it's part social history, part memoir, part insider's tale. When you began to seriously write Negroland, was the intention to purposefully construct it in this way?
I didn't always know. It was only my second book. On Michael Jackson had been a book-length essay, and maybe the one thing they have in common is that they aren't following a straightforward sequence—they move by theme and association. That structure, even in terms of reading, always appeals to me. When I thought about a memoir, and really got working, I knew I wanted it to be doubled. Meaning: a cultural memoir and a personal memoir; mapping a relationship with this world, with all of its tensions, and links to the larger white and larger black world. But I am also the character—watching, being affected—so in that way, it was a personal memoir. The world itself is so full of changes—of negotiations, changes of position, seeing things one way, then another, gauging responses, status changes that can happen in an instant. I felt the structure needed to reflect all those social shifts, political shifts, cultural shifts, and swings of mood and of status.
Let's talk about the status within that world. You refer to the black bourgeoisie as "the Third Race."
That's how we thought of ourselves. And that really starts before W.E.B. DuBois. It's modern name was the Talented Tenth, the race leaders. The people who are educated, who are cultivated. This Victorian-into-modern sense of achievement. And of also: cultivation, education, dignity. All of these things were, in today's parlance, respectability politics. They were to prove, to refute bigotry's claims, and to prove, as a people, we deserved equal rights and were progressing and moving and could equal the best of white people. That's the lineage.
Growing up in Chicago, how early on did you recognize the scope of your privilege?
For a child, for the black bourgeois, the scope—and I think this is true for any group that has been discriminated against, oppressed, and whose status is always contested—varies. Within an all-black world, it felt very, very secure. How is this manifested? By material things—your house, clothes, by manners, by the schools you go to, by what your parents say to you about how you're supposed to carry yourself in the world. It always shifts when you move into various parts of the white world. Then you are contending with much shakier status. You start learning that your privilege can be challenged or disregarded at any minute. You're learning those things almost simultaneously.
What's the earliest example of your security being challenged in the white world?
The earliest one I am conscious of, in fact, is when I'm in elementary school. I come home and ask my mother questions; mind you, I'm at a school I feel very comfortable in; it was a progressive school, not a lot of incidents, and I had real friends. So I say to my mother, some other student has asked me if we're rich and upper class. I was young, and thought, Oh, how nice. I thought this was flattering. My mother's answers made finally clear to me that what was implied—and, of course, this child didn't know that; it was coming from the parents—was that this little Negro girl and her mother, who seems to be driving a car as nice as mine and seems to speak standardized English, were asking what kind of status did we have. You know, what kind of status do they have? I suppose in their world they are upper class. She must have overheard a lot of speculation. It was basically saying: what oddities are these people given the inferior race they're from. That, with my mother making clear to me, we were going to be negotiating between our own world, in which we were considered upper class, the larger American world, in which we'd be considered bourgeoisie, and the world dominated by racism—by white constructs of race—in which we would just be considered a mass of Negroes that they really didn't have want to bother with and didn't think well of.Negroland: A Memoir
Early on you write that Negroland women wanted to be seen as ladies, not necessarily "black." It reminded me of that Ralph Ellison passage from Invisible Man where the narrator meets Brother Jack, and Brother Jack asks, "Why do you fellows always talk in terms of race?" and he responds, "What other terms do you know?" There is a similar push and pull in the book; citizens within Negroland do not always want to be identified as black, but the world continues to push color and these constructs onto them, even as they pull away.
It's a question of free space. There was certainly within Negroland race pride and race consciousness, along with snobbery and over identification with white values. We were always supposed to be aware that we were to help carry the race forward, but what you want is free space to simply live your life and be yourself. Everyone wants that. You don't want to have no choice. With race consciousness—which is always problematic; yes there is race pride, but when it is being forced on you from the outside white world, you're not controlling it, when you're not in control of that consciousness, those questions, those criticisms—you can be turned into a sociological object, an object of scorn, a test case, at any point. You have no control over that. You have control over how you respond to it, but not over its intrusion into your life—your external life and your interior life.
This response then becomes a sort of performance.
Yes. Absolutely. Even the anticipation of it. Maybe it's not going to happen this time, but you better be ready in case it happened. There's a constant vigilance and weariness, and then the performance. Which, again, has to be shaded and altered according to white characters; some intrusions are very subtle and some are quite blatant.
Beauty comes up in the book often. This notion of skin color as it relates to degrees of privilege, which is really a larger conversation about ownership and who dictates what is acceptable and what is not acceptable. I imagine navigating that landscape within Negroland—with its strict guidelines of beauty and decorum—must have been more difficult that having to navigate that terrain outside Negroland.
I thought you were going to say in a different period, because it's all more fluid and flexible and generous now. Starting with, I would say, Black Power, those very constricted standards of Anglo-Saxon beauty got challenged and pushed out. Everything started to change, change, change.
Historically, these divisions—whereby lighter was better, thinner noses; let's just say Anglo-Saxon looks—go back several centuries. These divisions and hierarchies started as soon as blacks arrived and mingled with each other, began to intermingle with white people, and were divided into house servants, field hands, free Negroes, not. All of these markers—what color you were, what you looked liked—had huge social and political consequences. They got passed on, not surprisingly, and really ruled in a society that was Anglo-Saxon. And I say that very specifically, because other immigrant groups who register as white were also aspiring to Anglo-Saxon models. That was what you were living up to.
We're talking about physical markers; one of the key distinguishing facts for Negroes, black people, African Americans, was that we could be judged, categorized, dismissed, or abused instantly on the ground of visibly registering as Negro in some way. These markers of skin, features, all of that, became a determinant of one's fate. Now place that on women, and black women therefore are bringing this body of prejudice and consequence into this maniacal, rigorous world whereby women are judged by excruciating visual standards, along with manners. All of which, again, is very white and very Anglo-Saxon, and which black women had been systematically excluded from so they could in no way live up to notions of being beautiful, being a good mother, being respectable, being virtuous.
That must take a traumatic toll, psychological and physical, on the body for black women.
Well, I wouldn't say it's always traumatic. But it's very demanding. It certainly has its moments. If you look at a novel like The Bluest Eye by Toni Morrison; there's an example of trauma. If you look at a novel like Quicksand or Passing by Nella Larsen there's an element of trauma, but also there are social complications and navigations. These become stories of extremely complicated, demanding, and sometimes killing, manner.
Which sort of leads me to my next question. I want to talk about, as you write, that "sanctioned, forbidden space between white vulnerability and black invincibility." Despite all the privileges Negroland had provided, it could not guard you from depression and thoughts of suicide.
Everyone is driven in a different way. The burden of being a constant symbol, of having to live up to a symbol of advancement, of progress, of being perfect in some way and always representing the destiny of an entire people—that is supposed to be invincibility. That's enormous. That translates often in black life, or translated traditionally into admonishes along the lines of, No, you can't fail; You can't show that kind of grief or despair, depression, because it was a kind of failure.
A weakness.
It can be a major weakness if you give way to it. And it can defeat you, and it shows that they've won. Sometimes we even used to be told, We don't commit suicide, we're too strong for that. These are battle weapons, aren't they? This sense, this charge, to be invincible, and not to give way even in private, as if momentary despair, grief, melancholy, even if giving into them for a moment, could weaken you like a toxin in your system, could render you not fit for the life battle. This was exhausting. For me, and I'm not alone in this, giving into and residing in, for real periods of despair and depression, became a kind of rest space.
What do you mean by "rest space"?
A space retreat—I'm not responsible to anything in the larger world right now. I need respite. And also: I need to acknowledge, whatever despair and depression do, the toll the grief is taking on me. I need to acknowledge the toll certain parts of my life are taking on me. I have to do that, even if it temporarily paralyzes me to suppress it. Otherwise, paradoxically, I can't go on. When I can reside in that, and recoup, then I can continue. In a strange way it's a survival method.
Had you not been recognizing that grief before?
As people who grapple with depression, there's the other side—I'm vivacious, lively; as a child I had really performed. And I enjoyed the performance. Like many people, and this in not unusual, I began to discover the successfully hidden aspects of myself when I got to college. Also, let's remember, I got to college in 1964; the world was in tumult. You were exposing yourself and revealing yourself, and throwing whatever feelings you had into all of these passionate movements and discussions; you were writ large. The world was upending, helping upend the way you'd lived before and thought before. So, of course, that leads to all kinds of inner tumult. You can't protect the inner psyche from the changes the world is asking of you.
But even in this inner tumult, you write: "You must set an example for other Negroland girls who suffer the same way. You must give them a death they can live up to." Amidst both internal and external changes, you still carried this sense of uprightness you'd learned as a child.
It stayed with me. But I am, as they say in literature, being bitterly ironic there. That was a moment. That was one of my temporary resolutions. I say, Ok, If I'm going to kill myself then I want that to be an example and help set a pattern that will be useful for Negro girls or black women who want to do the same. I didn't want it to be squalid or worthless; I wanted it to be distinctive, noteworthy. Even then, I wanted to excel at it.
What are you hoping readers take away from the book?
That the work and the play, the entanglement of an individual life, with a world, with a society, with these larger forces, this constant push-pull between who are you are, the solitary character, and what the demands of the world, from your family to society, what they are are, and what's being made between you. I hope people will also look at the power and privilege—they're such big words, like race and gender and sex—because they manifest themselves in our lives in so many ways. I would want the book to spark readers to make those connections in their lives. We all live several lives—there's the internal, there's the external, there's the life of me as a black woman, there's the life of me as an American citizen—and we're all doing this, and how are you faithful to those lives?
BBC Big Brother Calling Crisis For Liberal Elite – July 7th 2021
His comments come after the BBC published its annual report yesterday, showing one million households deserted it over the last two years. Figures reveal the corporation lost 300,000 licence fee payers in 2019 and 700,000 in 2020. BBC bosses blamed changing audience habits and restrictions on its ability to enforce payment for licences due to the pandemic for last year's catastrophic figures.
Tory MP Julian Knight told The Times the BBC is facing an existential crisis, whose future was far from secure.
The chairman of the Commons media select committee said: "It is clear the BBC is haemorrhaging support amongst a significant proportion of the British public.
"The broadcaster – if this trend continues – could soon reach vanishing point where evasion is so widespread as to undermine faith in the TV licence system.
"This is fast becoming a crisis for the BBC."
France's GB News moment? Fury on the Left as media takeover threatens Macron- Posted July 4th 2021
Henry Samuel
---
Objects of Desire by Clare Sestanovich review – a parade of great pretendersLabour plan to buy British not about 'slapping a flag' on procurement – Reeves
A Breton billionaire's bid to upend the French news media by merging one of the country's top radio stations with a TV channel likened to Fox News has sparked a journalist revolt and fears it could alter the outcome of next year's presidential election.
© ROMUALD MEIGNEUX/SIPA/Shutterstock Employee protest at 'Europe1' Radio Station, Paris, France – ROMUALD MEIGNEUX/SIPA/Shutterstock
Vincent Bolloré, who Forbes says has a fortune of €5.7bn, began his shake-up of the Gallic media landscape in 2019 when he hired Éric Zemmour, an essayist with convictions for hate speech, as star pundit on his rolling news channel CNews, switching format to cater for conservative opinion and verbal clashes.
In May, CNews, a free channel, pulled ahead of BFM TV, the most-watched of four 24-hour news broadcasters, for the first time. Le Monde has likened its rise to the way Fox News overtook CNN in the United States after the September 2001 attacks.
This week, Mr Bolloré, who owns Canal Plus and the publicity giant Havas, added another media scalp by taking control of radio station Europe 1, long a bastion of current affairs and reportage but which has been in crisis for years amid falling audience ratings.
The changes threaten to fracture a media landscape in France that critics say for years has been far too narrow and largely dominated by the Left.
© Provided by The Telegraph Vincent Bolloré – Marlene Awaad/Bloomberg
Journalists at the station staged a five-day strike last month over its editorial creep to the Right, the suspension of a colleague, and the prospect of it merging with CNews.
On Wednesday, they held a protest to coincide with Mr Bolloré winning a crucial board battle to wrest Europe 1 from current owner Arnaud Lagardère, whose Hachette group also owns Paris Match.
Afterwards, Patrick Cohen, a star news presenter at Europe 1 and former anchorman of the equivalent of BBC Radio 4's Today programme, said journalists were "seeking escape routes" from the station via a "clause of conscience" over the editorial shift.
"But the stakes go well beyond Europe 1," he told the Telegraph.
"The problem is not political orientation. Naturally, media in France and elsewhere have a political colouration. What's at stake is the conception of news itself.
© Provided by The Telegraph French journalists Patrick Cohen (R) and Anne Sinclair (L) take part in a demonstration to denounce the "growing influence" of media group Vivendi's Vincent Bollore and to express their concern about the Europe 1 station moving closer to CNews – ALAIN JOCARD/AFP
"We've seen changes afoot in the US and in England – I've seen the articles about GB News (the new TV channel created by Andrew Neil) – with stations that tend to replace news and facts with something that is predominately opinion, commentary and ideology. That substitution is what worries us collectively as journalists."
"The main reproach, just like with Fox News, is about bending the truth to fit an alternative reality, or an ideology, discourse or political agenda," he added.
But the channel vehemently denies this.
"CNews is absolutely nothing like (Fox News). We aren't a campaigning channel," director general Serge Nedjar told the Journal du Dimanche newspaper in a rare interview last January.
Its success came from tackling issues that others ignore, he said.
"From the start and without changing, we were the only ones to cover some of the sensitive, even explosive, social issues like security, immigration, the environment and urban violence, questions that our rivals baulked at covering," he said.
Traditionalist Right-wing politicians and pundits argue it is about time France gave them a voice.
Mr Zemmour was "a minuscule media counter-power facing a thick wall of Left-wing thought and comment in the French media landscape," wrote Jean Messiha in Valeurs Actuelles, a hard-Right news magazine.
But with just eight months to go before French presidential elections, the controversy has not gone unnoticed in political circles.
© Provided by The Telegraph Vincent Bollore – KENZO TRIBOUILLARD/AFP
President Emmanuel Macron is said to be monitoring events closely ahead of his expected re-election bid. After initially shunning CNews, he now dispatches ministers to its talk shows.
His closest rival, far-Right leader Marine Le Pen, who is enjoying record highs in the polls, is also keeping a close eye.
Indeed, she now fears it has spawned a potential rival in Mr Zemmour as leader for the "patriotic" Right. Just two days after her National Rally fared poorly in regional elections last weekend, thousands of posters appeared in Paris and other cities this week with the words "Zemmour President".
While Ms Le Pen has detoxified her anti-immigrant, anti-EU stance, the fear is that many far-Right voters are abandoning her and now prefer, as her father used to say, "the original to the copy".
Mr Zemmour – whose claim that underage asylum seekers were "thieves, killers and rapists" on-air left CNews with a €200,000 fine in March – fires nightly broadsides against Islam and immigrants and is a proponent of the "great replacement" theory that there is a plot to replace white Europeans with Muslim immigrants.
The bestselling author has denied telling his publisher – which dropped him this week – that his latest book, due out in September, is a manifesto for a presidential run.
© Provided by The Telegraph Marine Le Pen – GEOFFROY VAN DER HASSELT/AFP
An Ifop poll found that only 5.5 per cent of voters said they would vote for Mr Zemmour, compared with about 24 per cent for Ms Le Pen. But he could threaten her hopes of reaching a run-off against Mr Macron.
"He makes me look reasonable," said Ms Le Pen recently. "He is into the clash of civilisations, while I say, yes, Islam is compatible with the Republic."
She has appealed to him to keep out of the presidential race as his candidacy "would help Emmanuel Macron to win".
"I say to him, 'You are a commentator and a respected writer. Do not weaken . . . the national camp to which you are attached.'"
The question is whether Mr Bolloré will seek to influence the course of events.
"Who will profit from this?," asked François Jost, emeritus professor of news science at the Sorbonne Nouvelle University.
"Is it his empire that he seeks to continuously grow or for political ends that will gradually show their face?"
If Mr Zemmour does run for the Elysée, he told France Info, CNews "will be more than an opinion media. We're talking about someone who will have been campaigning (on the channel) for months before the election".
Comment on the following – July 1st 2021
The absence of a statute of limitations on rape and other sexual offences means it is impossible to ascertain the truth in historic cases , rule out malice , greed , jealousy or vengeance . Since there is obviously a presumed innocence and vulnerability concerning females and that sex is an overrated pass time, men need to step back and become more realistic about romance. It is a fantasy. Women's groups have made their revulsion for traditional roles very clear. The differences , on the one hand are to be eliminated while on the other there are said to be 150 genders.
This is an absurd situation. We need to return to the old days of chaperones. Sexual contact should be monitored as politicians respond to calls for more rape convictions. Hancock's is a case in point. There should be cameras in all offices and the whole workplace. Ideally there should be cameras and listening devices in all homes – not just the nosey neighbours . It is serious. In the U.K the definition of rape is now wide ranging. Justice requires drastic action , not just knee jerk response from vote hungry politicians.
Even careless words from a man can be construed as sexual misconduct. The rules appear to apply only in one direction. With regard to power, it is clear that Prince Andrew is above the law, while his friend pimp Geoffrey Epstein died mysteriously. Many believe this was insider murder to prevent high profile exposes.
Young women need to stop trading on looks for acting roles . Auditions need to be filmed and before a mixed sex mixed age group panel. Nudity on stage or anywhere in public life needs to be banned in favour of a more Islamic approach until such times that the female image loses its power of sexual fetishism. Clothes should become more uniform. The human body should not be plaything for inhabitants or others. Hopefully sexual reproduction will advance sufficiently to obviate the need for sex. As matters stand , the system is wide open to abuse and injustice for all 150 genders and both sexes , as well as the intersexed. Robert Cook
Bill Cosby defiantly proclaims innocence after being sprung from prison
By Kate Sheehy
June 30, 2021 | 6:50pm | UpdatedBill Cosby freed from prison, his sex conviction overturned
Bill Cosby defiantly proclaimed his "innocence" in a tweet after being sprung from prison Wednesday — and included a photo of himself raising his right hand in a fist.
"I have never changed my stance nor my story. I have always maintained my innocence," the disgraced TV star wrote
"Thank you to all my fans, supporters and friends who stood by me through this ordeal."
"Special thanks to the Pennsylvania Supreme Court for upholding the rule of law," Cosby, 83, added, referring to the stunning decision issued hours earlier that vacated his conviction and three- to 10-year prison sentence.
He had spent the past two and a half years behind bars after being convicted in 2018 of drugging and sexually assaulting Andrea Constand in 2004.
Bill Cosby accuser Beth Ferrier fumes over prison release: 'It's bulls–t!'
By Sam Raskin
June 30, 2021 | 3:53pm | Updated
MORE ON:
A woman allegedly raped by Bill Cosby in 1986 fumed over the decision to overturn his sexual assault conviction Wednesday, calling it "bulls–t" and driven by "money and power."
"It's bulls–t! I think it's all bulls—t," Beth Ferrier, 63, told The Post when asked about her reaction to the fallen funnyman's release from a Pennsylvania prison.
"It's money and power. He's so guilty of what he did. It doesn't matter, and it sets a precedent," she said in the phone call. "It's not OK."
"Is it because of power and money that he gets to do this?" Ferrier wondered.
"I'm floored by it. He's guilty. We got him in prison."
Ferrier, who lives in Denver with her husband, said she feared Cosby would "become world famous again" and profit off writing a book following the ruling that overturned his 2018 conviction.
"What will we get from it? He took everything from us," she said. "I'm anxious to see what comes of this. He is guilty, I lived through it."
The former aspiring model, who was Jane Doe #5 in Andrea Constand's civil suit against Cosby, said the 83-year-old should now pay financially for his crimes if he's not going to serve the rest of his three- to 10-year prison sentence.
"He owes money to a victim fund. He should be held accountable," she said. "He's yet to apologize."
The mother of three adult children, including model Kensington Tilo, said she's been writing a book and involved herself in various activist and charitable causes, including with Habitat for Humanity.
Ferrier, who had a consensual relationship with Cosby before breaking things off, has said she was raped by the comedian after he slipped something in her coffee and she passed out while in Denver.
"I woke up and I was in the back of my car all alone," she recalled in 2005, according to the Philadelphia Daily News. "My clothes were a mess. My bra was undone. My top was untucked. And I'm sitting there going, 'Oh my God. Where am I? What's going on?' I was so out of it. It was just awful."
Meanwhile, Therese Serignese — who was drugged by Cosby in 1976, when she was 19 years old — said the court ruling was a "miscarriage of justice."
"I just think it's a miscarriage of justice. This is about procedure. It's not about the truth of the women," said Serignese, 64, according to the Associated Press.
She added of Cosby serving less than three years of his sentence, "That's as good as it gets in America."
Womens' rights attorney Gloria Allred, who represents several Cosby accusers, said the decision was "devastating" for them.
"Despite the Pennsylvania Supreme Court's decision, this was an important fight for justice and even though the court overturned the conviction on technical grounds, it did not vindicate Bill Cosby's conduct and should not be interpreted as a statement or a finding that he did not engage in the acts of which he has been accused," she said in a statement.
Also Wednesday, Janice Baker-Kinney, who accused Cosby of drugging and raping her in 1982, said she was "stunned" by the Pennsylvania court's decision.
"I'm stunned. And my stomach is kind of in a knot over this," Baker-Kinney said on ABC. "Just one little legalese can overturn this. … [That] this serial rapist gets to go home today is just stunning to me."
Another Cosby accuser, Victoria Valentino, told CNN the ruling was "a gut punch."
"There's no other way to describe it," she said. "What does it say about a woman's worth? A woman's value? Do our lives mean nothing? All the lives that he damaged?"
Cosby walked free from a Philadelphia-area prison Wednesday after serving more than two years of his sentence. In overturning his conviction, Pennsylvania's highest court found a decades-old agreement should've barred him from being prosecuted in the first place.
Nation Mended – England United ! God help us.
What have they won ? The minds of the deluded. June 30th 2021
We're all behind you: PM, celebrities and football legends praise England on Germany win.
---
Fans, football legends, celebrities and politicians have praised the England team after their 2-0 Euro 2020 victory over Germany at Wembley.
Raheem Sterling and Harry Kane's goals were enough to see England through to the quarter-finals on Tuesday evening.
The Three Lions now face Ukraine in the last eight in Rome on Saturday, but Italy's COVID restrictions mean most England fans will struggle to get to the showdown.
Speaking on Sky News on Wednesday morning, minister for energy, clean growth and climate change Anne-Marie Trevelyan called on supporters to "watch from home and to cheer on the team as loudly as you can".
© Reuters Stormzy, who was watching from Box Park in Wembley, celebrates England's win against Germany
While the stands erupted at Wembley, fanzones, pubs and bars up and down the country went wild with supporters' cheers.
The Euro triumph was on the front of every newspaper, with fans taking to social media to share their joy.
Prime Minister Boris Johnson tweeted a picture of himself mirroring Kane's goal celebration, with the caption: "Well done England. We're all behind you, bring it home!"
Even the German ambassador to the UK Andreas Michaelis described it as a "much deserved victory" and conceded: "We will have to build a new team."
The Duke and Duchess of Cambridge, who were in the crowd with Prince George, praised the team for their "incredible performance".
There were other famous faces in the stands, with David Beckham and singer Ed Sheeran pictured next to each other celebrating at full time.
Rapper Stormzy was nearby at Wembley's Boxpark and was filmed jumping around and dancing after the win.
© PA Wire/PA Images England fans in the stands show their support prior to the UEFA Euro 2020 round of 16 match at Wembley Stadium, London. Picture date: Tuesday June 29, 2021. (Photo by Nick Potts/PA Images via Getty Images)
Former England star Wayne Rooney posted a picture of him and his son wearing England shirts on Instagram with the words "Get in. Well done lads".
Gary Lineker tweeted a picture of scorer Sterling and said he was "doing the country proud" and said the phrase 'the Germans always win' could "rest in peace".
Comedians David Baddiel and Frank Skinner, who first performed the football anthem Three Lions at the 1996 Euros, posted a selfie of them in the crowds with the word "It's…"
Tuesday night's goals didn't come until the second half, with Sterling scoring his third in four matches and Kane heading a cross from Jack Grealish with less than 10 minutes to go.
The captain said of the win: "An amazing day – an amazing game.
"To hear Wembley like this was just a moment none of us will forget."
Manager Gareth Southgate's celebrations were short-lived, saying in a post-match interview: "I've had to say to them – I'm the party pooper because if we don't go and capitalise on that on Saturday then it doesn't count for anything."
It was only England's second ever European Championship knockout game win, five years on from the 2-1 defeat at the last-16 stage by Iceland.
It has been suggested, with the likes of France, the Netherlands, and reigning European champions Portugal already eliminated, this is England's best chance of a major tournament success since 1966.
Reacting to England's victory on Wednesday morning, Ms Trevelyan said: "Obviously it is very difficult not to smile just to see all those wonderful flags waving, it just makes you so proud of our team doing so well last night.
"But really, the ask is to watch from home and to cheer on the team as loudly as you can.
"I think the challenge is can they hear us from Rome? And I'm sure we'll take up that opportunity to be as supportive as we can of our amazing England team."
The Family Dogg – A Way Of Life
Way of Life for Royalty too – May 22nd 2021
Harry Styles seen in costume as he films LGBTQ+ drama My Policeman Posted May 6th 2021
Rianne Houghton 1 hour ago UK sources hurl insults about 'Nazis' and Macron's genitals as French fishing… Glenn Close wants to reprise Cruella de Vil role
Harry Styles is still working hard in Hollywood, with brand new photos from upcoming LGBTQ+ drama My Policeman revealing the singer-turned-actor in character.
© GC Images – Getty Images New on-set photos from upcoming LGBTQ+ drama My Policeman shows Harry Styles in costume as a police officer. The movie also stars The Crown's Emma Corrin.
Just a few months after Olivia Wilde shared a photo of Harry on the set of his other upcoming film Don't Worry Darling, the One Direction star has been photographed filming the hotly-anticipated adaptation of Bethan Roberts' novel.
Harry – who will play the lead alongside The Crown's Emma Corrin – can be seen in an old-school police officer's uniform, bringing the character of Tom to life for the first time.
© GC Images – Getty Images Harry Styles filming for My Policeman
Related: The Crown's Emma Corrin joins new Harry Styles romance movie
Produced by The CW stalwart Greg Berlanti, along with Robbie Rogers and Sarah Schechter, My Policeman will see Harry and Emma as Tom and Marion, a couple whose lives are turned upside down by a visit from a mystery guest.
Taking inspiration from Roberts' novel set in 1950s Brighton, the big-screen version will pick up in the late '90s, when the arrival of an elderly man into Tom and Marion's home triggers the exploration of "seismic events from 40 years previous".
Tom and Marion's guest is soon revealed as Patrick, Tom's former lover from a time when same-sex relationships between men were illegal.
© GC Images – Getty Images David Dawson and Harry Styles filming for My Policeman
Our first glimpse at Harry on the set of My Policeman comes after Don't Worry Darling director Olivia Wilde offered her fulsome praise of the actor.
Sharing a behind-the-scenes pic of him in action earlier this year, Olivia thanked Styles for embracing a "supporting role in [a] female-led film".
Related: First look at Harry Styles in new movie lands as filming wraps
"Not only did he relish the opportunity to allow for the brilliant @florencepugh to hold [centre] stage as our 'Alice', but he infused every scene with a nuanced sense of humanity," she wrote.
"He didn't have to join our circus, but he jumped on board with humility and grace, and blew us away every day with his talent, warmth, and ability to drive backwards."
My Policeman, based on the book by Bethan Roberts, is filming now.
Digital Spy's digital magazine is back – and we've got an EXCLUSIVE interview with Dave Bautista. Read every issue now with a 1-month free trial, only on Apple News+.
Interested in Digital Spy's weekly newsletter? Sign up to get it sent straight to your inbox – and don't forget to join our Watch This Facebook Group for daily TV recommendations and discussions with other readers.
Cancel culture is perfectly acceptable when celebrities are accused of serious sexual misconduct Posted May 1st 2021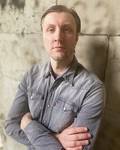 Chris Sweeney
Chris Sweeney is an author and columnist who has written for newspapers such as The Times, Daily Express, The Sun and Daily Record, along with several international-selling magazines. Follow him on Twitter @Writes_Sweeney30 Apr, 2021 17:51 / Updated 16 hours agoGet short URL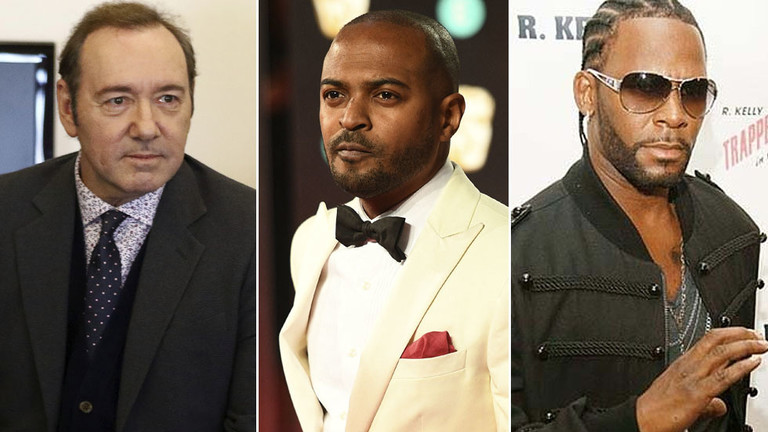 (L) Kevin Spacey © Nicole Harnishfeger / Pool via REUTERS; (C) Noel Clarke © Justin TALLIS / AFP; (R) R Kelly © Wikipedia
Follow RT on British TV network ITV has cancelled one of its major shows after a wave of sexual allegations against its star Noel Clarke. While nothing has yet been proven, this is the only sensible outcome in cases of this nature.
Noel Clarke is not a global star, but is nevertheless a well-known actor/director in the UK. Just a matter of weeks ago, the prestigious British Academy of Film and Arts awarded him the Outstanding British Contribution to Cinema prize.
That award has now been suspended after a total of 20 women complained about his conduct, to the extent he's been branded a "sexual predator."
The charge sheet is extensive; secretly recording naked auditions, groping, inappropriate kissing, asking for sex, sending sexual images and bullying.
Clarke denies all of it and said, "I vehemently deny any sexual misconduct or wrongdoing and intend to defend myself against these false allegations."
The timing couldn't be more controversial, as ITV has been showing his highly publicised five-part series Viewpoint. Each night this week, an episode has been aired, with one remaining when the scandal broke.
ITV subsequently cancelled that final episode, but will place it on its online streaming service for those who want to see the series to its conclusion.
Comment Men with innocent thoughts and good intentions should never be alone with women. We need more cameras , including in the domestic environment , because these issues always affect men , with an assumption and prejudice that women never lie – which is logically nonsense.
The situation is very serious. Art , music and drama , along with every day life cannot permit passion because there are so many laws and police , CPS are under political orders to get more convictions. I am not saying that these men are innocent, but I am saying there needs to be evidence to prove them guilty. This concept appears to have gone by the board. Robert Cook
House Painting & Other Stories Posted With Comments by Robert Cook April 30th 2021
The real story here is that they want Boris out for saying he doesn't like lockdowns and that they do serious harm to society and economy. He allegedly said he would not change his opinion however high the bodies piled because there was no choice.
This is dangerous talk , even though there is no evidence or worthwhile research into the usefulness of masks and lockdowns – or vaccinations for that matter. By saying this he is discrediting the real reasons for lockdowns in a global economy – that globalisation having served only the rich and powerful with horrible present and future consequences for the rest of the living. The elite and their feminazi BLM lackeys don't like what Boris has said. They don't mind the financial fiddles which are typical of politicians and the upper middle classes in general.
So trees are sentient which means humans are mass murderers. It might also mean that , since with all that wild growth on Boris's wooden head, he might be a tree and therefore sentient after all. His latest remarks about lockdown suggest as much. Maybe that is why the establishment are turning on him because they obviously don't like trees, in spite of all the carbon dioxide they absorb and convert back into oxygen, just like nature intended. Who wants nature when destroying it is so profitable for the global ruling elite. ?
The headline banner is interesting reading. Just how much further ostracism , pillorying , punishment and emasculation do the likes of aptly named Isobel Hardmen want white men to endure ? What exactly is this just the start of and where is it heading. If she knows ,? She should tell the feminazis to tell the government to get on with it and put us all out of our misery. We all know by now that women never lie , commit domestic violence , abuse children, commit adultery or provoke violence. So why waste time with more laws and courts. If the men are not police officers – who also never lie , especially those groomed for the top – just lock them up or offer the humane alternative of execution.
Now here is the nub of Boris Johnsons problem , no good person is allowed to suggest that India's massive population with continued exponential growth is a problem , facilitating poverty and disease spread. Western elite media want to use the high India Covid related deaths to enforce and vary lock down people controlling laws in perpetuity. Feminists , and 'He for shemales' dominate mainstream mass media and are loving it. Fear, not science or reason is the game of the game. Robert Cook
'Stars Lives & Minorities Matter' – SLAMM , by Robert Cook April 28th 2021
Johnny Rotten & The Snowflakes – April 27th 2021
Can't help wondering why a 1970s rebel like John Lydon would bother talking to the sneering patronising mainstream media, challenging the WOKE generation. He is up against something gleued together with super glue strength social superiority than the crumbling edifice of Britain's ancient Imperial traditions.
John Lydon, who rose to prominence as Sex Pistols frontman Johnny Rotten, has slammed cancel culture for tearing down and defacing statues of British figures including Sir Winston Churchill over claims of racism. The former punk rocker has hit out at woke whingers saying they have "s**t for brains" in a furious rant.
The 65-year-old claimed that universities are churning out a generation of "spoilt" snowflakes who attack "popular opinion" when they graduate.
The Sex Pistols frontman branded them as "horribly tempestuous spoilt children" who claim to be "disenfranchised".
"I can't believe that TV stations give some of these lunatics the space."
The former punk rocker claimed that their attitudes can lead to "trouble" and are "divisive".
John Lydon is best known as Johnny Rotten from The Sex Pistols © GETTY Meghan Markle and Prince Harry sat down with Oprah Winfrey
He continued to the Daily Star: "Where is this 'moral majority' nonsense coming from when they're basically the ones doing all the wrong for being so bloody judgemental and vicious against anybody that doesn't go with the current popular opinion?
"It's just horribly, horribly tempestuous spoilt children coming out of colleges and universities with s**t for brains."
John turned to the woke brigade who had defaced a statue of Churchill during a peaceful protest back in June.
The rocker said that the wartime Prime Minister had "saved Britain" and added that "whatever he got up to in South Africa or India beforehand is utterly irrelevant" to the current issues of today.
John – now a full-time carer for his Alzheimer's stricken wife Nora Forster, 78, at their LA home – also took aim at Prince Harry and Meghan Markle's explosive interview with Oprah Winfrey which aired on CBS and ITV last month.
The Anarchy in the UK singer hit out the pair's bid for privacy as he claimed that putting themselves out there would lead to more scrutiny and less privacy.
Speaking about their recent interview, John said: "It seems like petulance when they flutter their wings and cry 'freedom' but it's not. They're seriously prisoners.
"Everybody seems ever so willing to adopt a side and be spiteful with it."
He added to The Times: "My advice to them is they should mind their own business too, and if you want out of the public awareness then don't go on the Oprah show.
Can't help wondering why a 1970s revel like John Lydon would bother talking to the sneering patronising mainstream media, challenging the WOKE generation. He is up against something gleued together with super glue strength social superiority than the crumbling edifice of Britain's ancient Imperial traditions.
John Lydon, who rose to prominence as Sex Pistols frontman Johnny Rotten, has slammed cancel culture for tearing down and defacing statues of British figures including Sir Winston Churchill over claims of racism. The former punk rocker has hit out at woke whingers saying they have "s**t for brains" in a furious rant.
The 65-year-old claimed that universities are churning out a generation of "spoilt" snowflakes who attack "popular opinion" when they graduate.
The Sex Pistols frontman branded them as "horribly tempestuous spoilt children" who claim to be "disenfranchised".
"I can't believe that TV stations give some of these lunatics the space."
The former punk rocker claimed that their attitudes can lead to "trouble" and are "divisive".
John Lydon is best known as Johnny Rotten from The Sex Pistols © GETTY Meghan Markle and Prince Harry sat down with Oprah Winfrey
He continued to the Daily Star: "Where is this 'moral majority' nonsense coming from when they're basically the ones doing all the wrong for being so bloody judgemental and vicious against anybody that doesn't go with the current popular opinion?
"It's just horribly, horribly tempestuous spoilt children coming out of colleges and universities with s**t for brains."
John turned to the woke brigade who had defaced a statue of Churchill during a peaceful protest back in June.
The rocker said that the wartime Prime Minister had "saved Britain" and added that "whatever he got up to in South Africa or India beforehand is utterly irrelevant" to the current issues of today.
John – now a full-time carer for his Alzheimer's stricken wife Nora Forster, 78, at their LA home – also took aim at Prince Harry and Meghan Markle's explosive interview with Oprah Winfrey which aired on CBS and ITV last month.
The Anarchy in the UK singer hit out the pair's bid for privacy as he claimed that putting themselves out there would lead to more scrutiny and less privacy.
Speaking about their recent interview, John said: "It seems like petulance when they flutter their wings and cry 'freedom' but it's not. They're seriously prisoners.
"Everybody seems ever so willing to adopt a side and be spiteful with it."
He added to The Times: "My advice to them is they should mind their own business too, and if you want out of the public awareness then don't go on the Oprah show.
"It can only end badly for you."
"It can only end badly for you."=