Junius was my pen name back in the 1980s. writing an educational column for the 'Aylesbury Plus' newspaper. I became a hate figure for ridiculing emerging political correctness, national curriculum, GCSE ( which I called 'the greatest con since the eleven plus ) SAT testing and declining standards in Tory Buckinghamshire schools.
At the time, I was a secondary modern school teacher with an army of spies working in other local schools. My words of warning were ridiculed, but it gives me no pleasure to see so much of what I prophesied come true, and matters getting worse across our multi cultural Britain.
The story below comes as no surprise to me, reported yesterday in the Liverpool Echo. Britain has always had a weird hypocritical attitude to sex. Feminism and multi culture has made matters worse.
I wonder how any man would now risk his reputation and freedom to teach in a school system increasingly undermined by PC idiots and feral children from feral homes. Robert Cook aka Junius June 10th 2019.
Why we're talking about . . .
UK university drop-out rates at lowest on record but many students aren't graduating, according to new figures
Will Hazell
UK university drop-out rates have fallen to their lowest level on record, official figures show.
© Provided by The i Only 9.4 per cent of all full-time first degree students are projected to leave university without a degree – the lowest on record (Photo: Chris Ison/PA)
However, one university had a drop-out rate of almost a third, while at others one in six students did not complete their courses.
According to figures published by the Higher Education Statistics Agency, 5.3 per cent of young students taking their first degree who entered UK universities in 2019-20 were no longer in higher education a year later. It marks a fall of 1.4 percentage points on the previous year, and represents the lowest rate on record.
Read More UK university drop-out rates at lowest on record but many students aren't graduating, according to new figures (msn.com)
Are university free speech laws necessary – or a 'war on the woke'?
Gavin Williamson says he will fight 'silencing and censoring' – but critics say he's arguing with a straw man
Joe Evans16 Feb 2021
Peter Summers/Getty Images
Free speech on university campuses has become a frontline in the so-called culture war, with one side claiming higher education risks being dominated by "snowflake students", while the other says that universities are simply becoming more inclusive.
And with Gavin Williamson's latest intervention there can be little doubt about where he stands on the issue after he proposed appointing a "free speech champion" to fight "unacceptable silencing and censoring" in higher education, Sky News says.
The education secretary has also suggested the introduction of a "free speech condition" in return for universities receiving public funding and legal requirements universities to "actively promote free speech", the broadcaster adds. The Department for Education, it would appear, is drawing a line in the sand.
Campus politics
Ministers are "proposing a raft of new laws to bolster free speech" amid a "cancel culture crackdown" that could give academics and students recourse to sue if their "free speech is violated", The Telegraph reports.
Writing in the paper, Williamson claims that there is a "real and alarming threat" of censorship at British universities that has left students being "wrongfully expelled from their courses, academics fired and others forced to live under a threat of violence".
"Last year, I warned our vice-chancellors and leaders of the very real and alarming threat of censorship and a 'cancel culture' within our universities," the education secretary says. "Yet, despite our repeated warnings and good practice from some of institutions, I have been greatly concerned to hear a growing number of reports of a silencing of voices and a chilling effect of censorship on campus."
An open mind on the issues that matter
The Week magazine is simple and clever. Subscribe today and your first 6 issues are completely free.Start your free trialStart your free trial
Under the new legislation, "academics, students or visiting speakers who are no-platformed" will have the ability to "sue universities for compensation where they feel they have suffered because of free speech infringements", The Guardian says.
Existing legislation contains no specific right for individuals to seek compensation for breach of the freedom of speech duty. Individuals can currently pursue a judicial review of the university's decision, however, "this does not establish any private law rights", The Telegraph adds.
Speech clampdown?
In 2018, a study by the Joint Committee on Human Rights found numerous efforts to shut down debates in UK universities.
The report specifically honed in on "safe spaces" within higher education, stating that "universities must be places where open and uncensored debate (within the law) can take place so students can think for themselves and develop their own opinions on ideas which may be unpopular, controversial or provocative".
"However, the concept of safe spaces is either too broad or very vague and therefore we do not find it helpful," the study said. "University is an environment where a range of opinions should be heard and explored. Minority views should not be barred from student union premises."
Discover The WeekDay
A twice-daily digest of the biggest news stories of the day – and the best features from our website
The same year, Conservative MP Jacob Rees-Mogg was "at the centre of a fracas in Bristol" in which "masked protesters hurled abuse at him and tried to disrupt" a speaking event, Sky News reports.
In 2019, the Court of Appeal ruled that Sheffield University had used a "flawed and unfair" process to dismiss a student studying for an MA in social work after he wrote a series of Facebook posts that described homosexuality as a "sin" and "wicked".
Williamson's plans will also include forcing students' unions to "take steps to ensure lawful free speech for members and visiting speakers" and creating a mechanism for the "Office for Students regulator to fine institutions if they breach the rules", Sky News adds.
Storm in a teacup?
The Russell Group of universities has "responded cautiously to the announcement", the BBC reports, releasing a statement saying that "it is important that proposals in this government policy paper, if taken forward, are evidence-based and proportionate, with due care taken to ensure academic freedom and institutional autonomy".
"Government should support existing work by universities and students' unions to defend and maintain freedom of expression on campus, rather than adding unnecessary and burdensome bureaucracy," they added.
The National Union of Students, meanwhile, was more resolute in its rejection of Williamson's proposals, with vice-president for higher education, Hillary Gyebi-Ababio, arguing that "students' unions are committed to freedom of expression and are the very home of rigorous debate and new ideas".
"There is no evidence of a freedom of expression crisis on campus, and students' unions are constantly taking positive steps to help facilitate the thousands of events that take place each year," she said.
Critics have suggested that "the legislation will be fraught with difficulties and fiercely opposed by many", The Guardian says, including the University and College Union (UCU), which said the government is "fighting phantom threats to free speech".
UCU General Secretary Jo Grady said that the government should instead be "taking action to contain the real and present danger which [Covid] poses to staff and students". "In reality the biggest threats to academic freedom and free speech come not from staff and students, or from so-called 'cancel culture', but from ministers' own attempts to police what can and cannot be said on campus."
However, not all academics oppose Williamson's suggestions, with Matthew Goodwin, a professor of politics at the University of Kent, writing in the Daily Mail that "there is a long list of academics in Britain's universities who have found themselves marginalised or intimidated by fellow academics, administrators or students".
"Too often, our universities have lost sight of why they are there," he continues. "Only by encouraging every diverse idea to be presented and challenged can they possibly remain among the best in the world."Share on FacebookShare on TwitterShare via Email
Comment I went to two universities in the 1970s, UEA and London, both terribly upper middle class in demographics and outlook. My contemporaries, whom I considered fakes and hypocrits at the time, have lived down to my expectations. They have done well for themselves, still spouting their mantras of equality, with children and grandchildren guarding and forwarding their fake liberalism and vile tyaranical despotism. I have no better regard for undergraduates now than i did when I was one. The 1970s protesters were flexing their muscles and showing their intolerance. Many of them are no doubt still smoking pot for medicinal reasons. R.J.Cook
University Challenge January 25th 2021
The pandemic has exposed the impact of 20 years of turning higher education into a marketplace and students into increasingly dissatisfied customers
In 2018-19 Manchester City FC had revenues of £535.2m. Manchester United had £627m. The University of Manchester made more than £1bn – not far short, in other words, of the combined income of the city's two global sporting brands. This is in many ways a cause for celebration, a sign of the economic power of higher education, of British success in attracting foreign students and the high fees that they pay, of the contribution that universities can make to the prosperity of their host cities.
But, for a billion-pound business, you might have expected better than their handling of the pandemic. Last summer, as students tried to decide whether to stay at home or go to the campus for the first term of the academic year, they were told they would receive "blended learning", a combination of online and in-person teaching. They were offered the "hope" as one student says, "that everything would be as normal as possible". They didn't need much encouragement, especially all those first-years for whom arrival at university was the pinnacle and goal of their education to date, and they went.
Comment Universities used to be challenging places, now they have remedial departments and plethora of absurd humanities and sports science course etc. Thatcher turned the system into a balloon to hide unemployment and the impact of fire selling public services like electricity , gas , water ,and railways which offered apprenticeships in worthwhile industries. She and her moronic money grabbing parasites were out , they said , to make industry leaner and fitter.
Defence cuts reduced Portsmouth dockyard to a rump with the city massively dependent on the overblown university. Now the international student population have gone home , leaving this deprived city short of student spending power. The growth industries now are crime, punishment and police. R.J Cook
Schools Are Horrible Places For Sensitive People, They Exist To Brutalise & Enforce Conformity , They Have Got Worse But The PR & Spin Is Excellent February 27th 2021
I Tracked Down The Girls Who Bullied Me As A Kid. Here's What They Had To Say.
"Being able to zoom out and get some perspective … underscored that we can never really know what's going on in other people's lives."

Simone EllinGuest Writer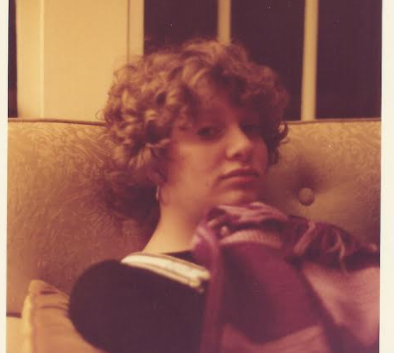 If you were bullied or excluded as a child or adolescent, it might not surprise you to learn that studies have shown how peer victimization can have long-term effects. That's certainly been the case for me.
For decades, I've struggled with low-grade depression, anxiety and feelings of inadequacy and underachievement that have persisted despite years of therapy. I won't argue that my mental health issues stem only from the bullying I encountered in school, but those experiences ― and my lifelong shyness, hypersensitivity and self-consciousness, which made me a perfect target for bullying and exclusion ― have had a lasting effect on me.
One day in 2019 while I was procrastinating at work, I started thinking about a girl who had rejected me in 7th grade. The rejection still stung whenever I thought about it. I wondered if she remembered how she ended our friendship and if she had any regrets.
Suddenly, I had an idea. Why not interview my former classmates from middle and high school — not only the people who bullied me, but all of my female peers, including the bullies, the bullied and those who seemed to be neither — about their experiences with the social scene when we were growing up in our Westchester, New York town? It seemed like such a good idea that I brushed aside the discomfort I felt about contacting people who, in some cases, I hadn't spoken to in 40 years!
Thanks to social media, it was easy to find many of my former classmates. I began sending messages to them describing my project and I asked them if they would be willing to participate. Many of the women I contacted responded immediately. While some claimed they didn't remember much about those years, others were enthusiastic and told me they had a lot to share.
So far, I have interviewed nearly 30 people, and I'm hoping to interview many more.
Sometimes individuals bully others because someone is bullying them. That was certainly the case with one former classmate I contacted who had relentlessly tormented me during middle school. At first, she was reluctant to talk to me. She ignored my initial Facebook message but when I followed up, she wrote back, "Simone, hope all is well with you. It's a little hard for me to participate in this. I was not always nice to you. I am so sorry for that."
I responded and reassured her that I was interviewing all of the women in our class and not singling her out. A few minutes later, I was stunned to find my telephone ringing. It was my former bully.
"I'm so sorry," she said repeatedly during our call. "I swear I'm not a bad person. I think about what I did to you all the time. I don't know why I chose you. I had a miserable home life." She revealed some of the trauma she'd been through and, though I might have guessed that my classmate came from a troubled background, hearing it from her own lips made all the difference. I was finally able to forgive her, and (I hope) to help her to forgive herself.
'I'm so sorry,' she said repeatedly during our call. 'I swear I'm not a bad person. I think about what I did to you all the time. I don't know why I chose you. I had a miserable home life.'
I was surprised to learn that many of the "popular" girls paid a steep price for maintaining their social standing. As one former cheerleader told me, the girls in her clique were so mean to each other that she grew up distrusting other women. "I didn't have a real female friend until I was 43," she told me.
Another woman — whom I had also considered popular, smart and beautiful — learned early on that "loneliness was bad and I'd have to sacrifice to have friends." She shared a story about being part of a group that excluded a classmate in 7th grade. "I was culpable and I think I immediately and forever thought that was my personal weakness. It was cruel … I still feel guilty all these years later." Subsequently, that woman called the excluded group member to apologize for hurting her. She later told me that the interaction brought great relief to both of them.
I spoke with about five women who were extremely athletic during their middle and high school years. All of them said that their athleticism served as a protective factor when it came to managing the social pressures of childhood and adolescence. Being good at sports made them feel confident and broke down barriers between the cliques that existed at school since they played on teams with members of various friend groups.
As one woman who transferred to our school in 9th grade told me, "I think because I was a swimmer, I had a certain amount of confidence. I had a recognition of my abilities and it gave me credibility and people didn't pick on me."
Another athlete shared a touching story about being a team captain in gym class. She recalled how, when picking teams, one girl in our grade was always chosen last. "One day, I don't know why — I decided to pick [that girl] first. When I look back I can still see the smile on her face. It changed me that day. It made me realize that winning wasn't the most important."
My conversations with some of my classmates confirmed that many of the girls who appeared to have their lives together ― and even be thriving ― struggled just like the rest of us. Subscribe to Must Reads The internet's best stories, and interviews with their authors.
"I always felt like an outcast, like a little brown mouse," said one woman who I thought was one of the prettiest, most athletic and well-liked in our class. "I'll never forget the 7th grade dance. I was really excited about my outfit," she told me. "I remember walking in and seeing this group of girls looking me up and down and giggling. It seemed like the whole dance stopped and I realized how mismatched I was. I thought, I am really out of touch; I am really uncool. I went to the bathroom and cried. Then I called my mother and she came and picked me up. To this day, I still feel like I can't put clothes together."
It was challenging to locate some of the women who were the victims of the most severe bullying. I assumed many didn't want to be found and had chosen to leave their childhoods and adolescences far behind and never look back. However, I did manage to track down a few.
One woman told me, "I hated my school experience and experienced intense bullying … It wasn't until I reached high school that I located a community of people, and it was my perception that we were considered the 'hippies' and we carried a sort of stigma related to that."
Another woman recalled being bullied at various times throughout elementary and middle school. "My mother told me to 'turn the other cheek,' but that didn't work," she said. "I had no way to stand up for myself, and at that age, kids don't stand up for each other." In 9th grade, she dropped out of school and ran away, eventually ending up in a private school where the bullying was even worse. In a third school, she said, the "kids had issues. I became a bully and I would kick them with my clogs. I got suspended and I remember thinking, Now I'm the strong one."
I was also forced to admit that I wasn't always kind to others. While I do not believe that I ever overtly bullied anyone, I certainly gossiped about others and shunned classmates who I worried might threaten my own tenuous social status.
As I continued my project and began to process what I was learning, I unexpectedly found myself reflecting on my own behavior during those years. I realized there were times when I chose to feel like a victim. I know there were classmates who admired my musical talent, who thought I was pretty and kind, but in some instances, I was too preoccupied with my own victimhood to recognize their affection.
I was also forced to admit that I wasn't always kind to others. While I do not believe that I ever overtly bullied anyone, I certainly gossiped about others and shunned classmates who I worried might threaten my own tenuous social status. This was crystallized for me when a couple of women I interviewed mentioned that they felt "invisible" in school. "I wasn't bullied, I just felt pushed aside like I didn't belong here or there," one woman told me. "It was just a feeling of being unwanted." Hearing this made me regret not reaching out to her and others when I had the chance.
I was gratified by almost every conversation I had with my former peers. While some of my impressions were validated (everyone I talked to seemed to recognize the same peer hierarchy), I found that others were completely off base. Being able to zoom out and get some perspective after all of these years underscored that we can never really know what's going on in other people's lives. And, though I may have been hurt by some of these people, learning about what they were experiencing has pushed me to be less judgmental about others.
This project has finally given me the opportunity to forgive the women who rejected and tormented me. After decades of hurt and resentment, I now see them as they were — young girls experiencing their own trials and tribulations, some common to many of us, others more painful than I can imagine.
Perhaps most importantly, the experience of reconnecting with these women has helped to diminish years of insecurity and shame. I no longer see myself as inferior to the "popular" girls. In fact, my project has been greeted with admiration and excitement from many of the women I sought to impress so long ago. These changes have increased my self-confidence, and I have a new belief in my power, courage and worthiness. What's more, my improved self-image has had positive implications for my work, relationships, and general sense of well-being.
I won't say that this type of project is right for everyone and I can't claim that others will get the same results if they decide to reach out to individuals from their past. For some people, leaving the past behind might be the right way forward. Not everyone changes. Not everyone will be open to discussing what happened, much less to expressing contrition.
But, for me at least, confronting my childhood demons has been tremendously healing, and that's something I wish for everyone, no matter who they are or were ― no matter how they hurt or were hurt.
Simone Ellin is a freelance writer and associate editor of Jmore magazine.
Do you have a compelling personal story you'd like to see published on HuffPost? Find out what we're looking for here and send us a pitch!
MORE FROM HUFFPOST PERSONAL…
Boarding Schools Produce Bad People and Great Novels Posted December 21st 2020
Alexander Tilney's debut novel 'The Expectations' grapples with shifting societal attitudes toward an elite, insular, and deeply alien institution.
The boarding school novel should be dead. The institution it depicts is elite, insular, and deeply alien to most people. It produces graduates like Mark Zuckerburg and William Randolph Hearst — titans and megalomaniacs. It is a relic of a bygone age, a peculiar fossil. And yet, it is stubbornly elevated in fiction. There is still demand for stories about the struggles of spoiled rich kids and the anachronistic social worlds in which they live.
The school story has been around since the 19th century, when it chronicled the austere, single-sex boarding schools of the U.K., and focused on the pursuit of Christian virtues. In Thomas Hughes' Tom Brown's School Days, boys become men by vanquishing bullies and triumphing on the cricket pitch. Jane Eyre's Lowood Institution painted a less sentimental picture, with its freezing dormitory, cruel and unusual punishments, and typhus outbreak. But the hardships sometimes depicted in these books never deterred readers: The school story thrived through the 20th century and experienced a recent revival in the early 21st. As Harry Potter wrapped up his time at the delightfully quirky Hogwarts, John Green released Looking for Alaska, whose Culver Creek school was populated by chain-smoking, bon mot-spewing screw-ups. Curtis Sittenfeld's Prep made a splash on the strength of its iconic ribbon-belt cover and its pitch-perfect dialogue.
More than 10 years after this high-water mark of the contemporary boarding school story, we find ourselves living in a drastically different era, a lean time for old-school privilege and all the prejudice it entails. Culturally, we're at a turning point in how we think about elite institutions, in the midst of debates about whether private education is immoral, an ongoing, massive college admission scandal, and plenty of academic research that suggests the rich cheat more than the rest of us.
Alexander Tilney's debut novel, The Expectations, published in 2019 by Little Brown, glides into this hostile atmosphere perfectly at ease, as if it were channeling the attitude of the school where the novel is set. The Expectations follows Ben and Ahmed, third-form (that is, freshman year) roommates from drastically different backgrounds, who arrive at the fictional St. James School sometime in the '90s, a simpler time, when "you could go an entire semester without seeing a newscast or hearing commercial radio, and each dorm shared one pay phone in the basement." The relative isolation of St. James is part of a grand design to avoid corrupting influence, "the distractions and temptations of the city."
St. James is an elite boarding school in New Hampshire, known for academic excellence and the formation of strong moral backbones. Or is it? You see, St. Paul's School, the actual New Hampshire boarding school that both Tilney and I attended — on which St. James is clearly based — has had a rough decade. A well-publicized sexual assault trial and a subsequent drubbing in the national media was shortly followed by an inquiry that uncovered decades of abuse — hushed up by administrations more interested in protecting the school's reputation than preserving the safety and well-being of its students. These real-life incidents lurk in the margins of The Expectations, set in a time before the leadership at St. James has been forced to take any real accountability for the school's dysfunctional culture.
But PR disasters (as alumni carefully frame them, minimizing the victims of these abuses) are a fact of life for a boarding school in the 21st century. Choate, St. George's, Exeter, Groton — every little burrow of the old-fashioned elite has had their turn. These schools have always had shameful secrets; they will go on having them, and as long as they do, alumni will grapple with their experiences in writing.
In the '50s, John Knowles questioned toxic rituals of masculinity at Devon (a thinly veiled Exeter) in A Separate Peace. More recently, Tobias Wolff's Old School took aim at noblesse oblige and hero worship. Newer nonfiction by St. Paul's alumni has been openly critical of the school's culture, like Lorene Cary's Black Ice, a memoir about her experiences as a woman of color at St. Paul's in the early '70s. Chessy Prout, a survivor of sexual assault at St. Paul's, left the school and wrote a bestselling account of her time there. Sociologist Shamus Khan spent two years on campus researching Privilege, an ethnography that skewered the school's overconfident image of itself, from a frank indictment of its academic self-regard to a broader and more damning critique of its entitled culture.
The Expectations is an effort to reject the allure of the boarding school atmosphere altogether. At times it takes aim at the web of loyalties, traditions and secrets that support the dysfunction endemic at St. James School. On the other hand, it asks us to invest in the fate of Ben Weeks, the quintessential WASPy New Englander, a squash prodigy.
Ben is an uber-legacy, a descendant of the first pupils who attended St. James. Besides this formidable pedigree, Ben is also given a head start at school by riding the coattails (and wearing the baseball cap) of the suave, socially successful elder brother who preceded him. On paper, Ben's had every advantage. But Ben's American fairy tale is missing a crucial element — he isn't rich. His family's wealth, once formidable, is almost entirely depleted. Ben's father has been reduced to sketchy land deals involving hypothetical shopping centers, and he determinedly ignores the tuition bills piling up in the mailbox. The Weeks family of the 1990s is a far cry from the captains of industry further up the family tree.
A time-honored way for a writer of school stories to achieve an appropriate distance from the social elite who populate these books is to follow the fortunes of a scholarship student. Ben's uncertain status is a form of this conceit. In theory, it should make him more sympathetic. And it's true that's it's a bit harder to sneer at Ben, when he avoids trips into town, feels guilty about throwing up on his roommate's nice towels, and is continually checking his bank account.
The threat of (relative) penury alienates Ben from his own privilege. His escapades, from sneaking out of his dorm, to smoking weed, or even ogling his crush are all filtered through Ben's extreme self-consciousness. He is most comfortable on the squash court, the place where the unspoken and nebulous social codes of St. James are temporarily replaced by a system he understands and in which he excels. Price, the imperious and inscrutable team coach, talks serenely to Ben of murdering his opponents: "You can kill, can't you? Right now they're just dying for you, so it's hard for me to tell… Can you go there and kill him?" Squash is simple for Ben, an instinctual superiority over which he needn't feel guilty.
Despite Ben's money woes, he still possesses the kind of soft social power money can't buy, and lords it over his roommate Ahmed, a doughy, awkward Emirati boy who comes from new money. Both boys have high hopes for their time at St. James. A St. James education is meant to grant legitimacy to Ahmed's wealth, a charming patina over a fortune made selling cigarettes. Ahmed wants to absorb the habits and manners of midcentury Anglicans, an illusory spirit of understated elegance he believes Ben embodies. Ben, meanwhile, is desperate to preserve his family's legacy, to somehow stall a social and financial decline a hundred years in the making. Both boys, I regret to report, end up disappointed. Ahmed makes the wrong kind of friends and gets involved with drugs. Ben, after being violently hazed by the wrestling team (who covet Ben for his slender frame), is exiled from the squash court.
The confined space of campus is a moral proving ground that represents the world in miniature, complete with its heroes and tyrants, laws and outlaw
The hazing, substance abuse, and toxic social relations common at boarding schools can become, through the lens of time, benign or even fond memories — one trope of the genre Tilney has thoroughly resisted. I'm nauseated when Ben does too many shots drinking with sixth formers, and flush with anger thinking of Ahmed's forced haircut, rituals of hardship meant to indoctrinate them that alienate them instead. Though Tilney lacks Sittenfeld's exhaustive social eye, The Expectations is less focused on crafting a juicy story of the upbringing of the rich than it is a meditation on the difference between the values elite institutions profess and those they practice.
Ben's admittance to St. James, which he views as the culmination of his life to date, distinctly underwhelms him. But that's good news, in a way, because it frees the reader from the difficulty of following a narrator who loves boarding school uncritically, a "legend" like his older brother Teddy. Ben's faltering attempts to both enjoy himself and develop a moral backbone could veer easily into saccharine territory, but Tilney takes care to show us that Ben, though skeptical of the social mores that dominate the school, is desperately trying to find his place among them. This is the book's best effort at capturing the ethos of being an Old Boy in a new age, the wry balancing act many elites find themselves performing in a culture that alternately disdains and covets the kind of exclusivity that boarding school most strongly embodies.
That the boarding school bildungsroman survives as a genre at all may seem unlikely in our current cultural moment. But like the Pequod or the monastery in Umberto Eco's The Name of the Rose the confined space of campus is a moral proving ground that represents the world in miniature, complete with its heroes and tyrants, laws and outlaws. It's a setting free from pesky parental contact, a playground for stoners, oddballs and wunderkinds; most of all it serves as an early introduction to the thorny problems of adult life, with none of its graver burdens. By setting the story entirely in Ben and Ahmed's third form year, for example, before they kiss girls or find themselves in a position to take social advantage of their status as upperclassmen, Tilney has avoided more difficult issues of sex and power, exactly the kind of cultural problems that plague schools like St. James.
While the protagonists of these books sniff at the hypocrises and rituals of prep school life, there is, inevitably, a whiff of romance and danger that lingers from the bad old days. Still, Tilney has done his best to sour some romantic tropes of the school story. The book is in part an insistence on the complicity of the people trapped in social structures they feel too small to challenge, but it is also a hope that beyond the codified loyalties and old-fashioned values at work in boarding schools there is still something special and worth experiencing.
We protect the places that nurtured us, no matter how deserving they might be. Whether St. James deserves to flourish is probably too big a question for Ben; after all, he is only a third former. But if he had a few more years to consider his time at St. James, he might wonder whether its progressive values are only a pleasing veneer, laid with many painstaking coats over a rotted structure. Ethan Davison has an MFA in fiction from Columbia University. He lives and writes in Brooklyn.
Is University Really Worth It Any More?
By Sirin Kale17 September 2020
In the post-corona world, paying £50,000 to sit in socially-distanced accommodation, watch lectures online, and get fined for meeting in groups larger than six doesn't sound like a whole lot of value for money – or fun. Have we finally fallen out of love with a university education? Sirin Kale weighs it up.
I am a 31-year-old female English language and literature graduate, which means that although my degree was not exactly a waste of time, it was certainly not a profitable decision either.
On average, I earn less than half of what women my age who studied medicine earn. Over the course of my lifetime, I will earn around £250,000 less than women who studied law, and around £300,000 less than women who studied medicine or economics. I will earn about 20 per cent more than a woman who didn't go to university at all, which seems like pretty modest recompense for all the nights I spent reading Edmund Spenser's The Faerie Queene, a poem so unutterably tedious that it should be prescribed to insomniacs on the NHS. Still, it's better than if I were a man: the average net return for an English degree for men is around zero, meaning that men who study English at university don't earn more than men who didn't go to university at all.
Read MoreYou're Right To Be Concerned About The NHS Tracking Alcohol Consumption During PregnancyBy Nell Frizzell

I was fortunate enough to go to university in 2007, before tuition fees increased to £9,000 a year. But this year's cohort of school leavers – facing the prospect of an average of £50,000 worth of debt when graduating – might reasonably look at a UCAS prospectus and think: What's the point? And if they did decide to go to university, they'd do something sensible, like studying medicine, or law. ("Do medicine!" my mother shrieked at me throughout my childhood. "You'll never be out of work!" She was right, of course, but I ignored her.)
If things were tough for humanities and arts graduates pre-Covid-19, the destruction of the UK's creative sector in the space of three months will hardly fill many young people with hope that a job in the post-pandemic arts world awaits them on graduating. The sad fact of it is that if I were a young person today, I don't think I'd choose to study English at university again. I'd go for something with better job prospects. Who can blame a 17-year-old bookworm like I once was for flipping through a university prospectus, sighing, and deciding to study law?
Read More9 Great Films Everyone Will Be Talking About This AutumnBy Hayley Maitland

The prospects for this year's cohort of school leavers have never been more bleak than this year. The so-called "class of Covid" will be surveying a labour market the likes of which we have not seen since the 1980s, when mass unemployment was the norm. Mass layoffs when the furlough scheme ends in October are a certainty. GDP fell by 20 per cent in the three months between April and June, the biggest drop of any major nation, whilst 750,000 jobs have been lost since the start of the pandemic. As ever, young people bear the brunt of this economic shock: last into businesses, they are typically the first ones out, and they also tend to be employed in industries that have been particularly hard hit by the pandemic, such as hospitality and retail. The Bank of England has warned that we are about to enter the worst recession in 300 years. Whichever way you look at it, the situation is dire.
As a young person surveying such economic devastation, the rational choice would be to study something which leads to a public sector job: teaching, pharmacy, or medicine are the obvious choices. Or, swerve university, and opt for a vocational training course: We will always need electricians, plumbers, and mechanics. Why go to drama school, when all the theatres are closed? Why study music production, when nightclubs may never reopen?
Read More11 Unexpected Cult Classic Films To Stream NowBy Freddie Braun

For its part, the government is doing its best to deter students from studying arts and humanities degrees – even though our Prime Minister is a classicist, and his most prominent advisor, Dominic Cummings, studied history. Boris Johnson has even suggested charging higher fees for humanities degrees, to deter people from studying them. The government also recently dropped its target of 50 per cent of young people going to university, one brought in under the New Labour government in the 1990s.
Certainly, Covid has put paid to the archetypal student experience for the foreseeable future. University is incredibly expensive, and for that money you want the exhilarating rush of moving away from home for the first time, living independently, making new friends (and then unmaking them all, when you realise you have absolutely nothing in common and they're actually kind of awful), falling in love (and out of it). In today's post-corona world, however, paying £50,000 to sit in socially-distanced student accommodation, watching lectures online, then getting fined for meeting in groups larger than six, doesn't sound like a whole lot of value for money – or fun.
Read MoreHow To Read Body Language In The Era Of Face MasksBy Dr Peggy Drexler
Even before Covid (remember those days?), a university degree had been steadily declining in worth. The so-called graduate premium – the increase in wages that graduates can expect in comparison to non-graduates – has fallen consistently in recent years. Whereas graduates born in 1970 earned 19 per cent more than non-graduates by the age of 26, by 1990, this had fallen to just 11 per cent. Meanwhile, 58.8 per cent of graduates were in jobs deemed to be non-graduate roles in 2018, and as the labour market contracts due to Covid, that figure will go up. It's hard not to see how Covid will also erode young people's trust in degrees which don't cause them to get paid more, don't help them get better jobs, and saddle them with a debt they will spend a lifetime paying off.
And yet, and yet, and yet. Studying English taught me about the world, about human nature, discipline, truthfulness, precision, history, and above all, the importance of empathy. It taught me that the best word is a simple one, and a shorter sentence is always best. It taught me not to believe what you read in newspapers, or magazines – even this one! – but to consider the possibility you are being manipulated, or lied to. (I don't believe we'd have left the EU if people were taught to read critically in schools.)
Read MoreI Took Up Tarot On A Whim – And Finally Learned How To Trust My InstinctsBy Lizzy Dening

TS Eliot taught me about the importance of hope after catastrophic loss, and to believe that – in spite of overwhelming evidence to the contrary – people are good, and all will be well. Virginia Woolf taught me that a woman who outwardly appears happy and prosperous, with flowers in her arms and dinner parties to attend to, may in fact be suicidal, and that we should look around us for the friends with smiling faces and pockets full of stones. Wilfred Owen taught me that war is grotesque, and nationalism is a disease of the mind. Milton taught me to avoid the bad boys, because sin is always more sexy than being good. George Eliot taught me that ordinary people's inner lives are complicated, and that that is important to remember. I could go on.
What is an education for? Is it to make us better, smarter people? More enlightened? Compassionate? Attentive to the world around us? Or is it to make money? For the class of Covid, this is the £50,000 question: and I don't blame them for a second for voting with their heads, not their hearts.
Comment Years ago, when I went up to the University of East Anglia ( UEA ) to read economics, along with philosophy, economic history, sociology, social psychology and anthropology, it seemed worthwhile and helpful towards future employment.
In those days, only 3% of the population went to university – polytechnics had yet to be renamed and expanded as a means of disguising Thatcher's contribution to mass unemployment.
So unlike my day, when coming from a poor homee because my father's working class job killed him when I was 11, full grants had to go . In came rip off student loans because there were too many students within a very short time – most of the degrees useless crap. Never mind, if you came from a wealthy background like Boris 'Karlof' Johnson, you got first dibs at Oxbridge. You also got a good job whatever your degree class.
Nowadays, however, I would warn against the arts and humanities. My subjects were called social sciences, a definition that should be handled with care – esecially now that politically correct feminists and anti racists are rewriting the curriculum and banning views not on message. Sociology is now all about reinfrcing prejudice, which is why the police send 'bright coppers' ( sic ) to courses at places like the former Portsmouth Polytechnic. These courses cover profiling, refine police prejudice and give successful students the grand appendage BSc. Easy to blind the ignorant desperate British masses with pseudo science.'
I recall my four years, during the 1980s, as an A Level examiner in sociology for Oxford University Board, with horror and alarm. The Chief Examiner's close cropped hair and battle fatigues suggested that she might have come to the meeting straight from the Grenham Common protests just down the A34. She was obviously a feminist and admirer of sociology goddess Hannah Gavron and her 'Captive Housewife' masterpiece.
We used to get the exam papers sent to us several months early, marked 'Top Secret.' The purpose of the Chief Examiner's meeting was to standardise marking. The right opinions counted for marks even then. The best paper I ever read was from a boy who simply sat and desccribed what was going on in the room, with cuts into retrospects on his two year course. He never ansered any of the questions, but I wanted to give him an A. If he is not a writer by now, he should be – but then even writers working for a living won't get work if they are not on message. Many years ago a feminist editor sacked me from Thompson Free Newspapers for 'upsetting the readers.
Abolishing Private Schools Is The Only Way To Make Things Fair August 18th 2020
Now the cracks in our education system have been so publicly exposed, we can't continue to ignore them, Diyora Shadijanova writes.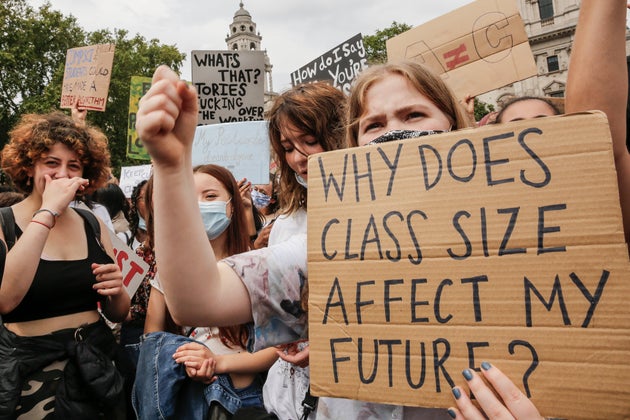 Just days ago, students across the country eagerly tore into their GCSE and A-Level results envelopes, but 280,000 of them were shocked to find their marks being downgraded due to an algorithm designed to predict their exam performance.
It was a disaster, so much so the government has now announced a U-turn on the entire process.
Yet the algorithm isn't just a "one-off" mistake put in place during cancelled exams and a pandemic.
It reflects the reality of education in Britain today – a two-tiered schooling system that benefits the rich, while neglecting poor children of the education they deserve.
And now the cracks in our education system have been exposed, it's high time to abolish private schools entirely.
Related…
There was never going to be an easy way to assign grades once exams were cancelled, but the designed algorithm penalised bigger classroom sizes and used previous school performance to ensure national results were "broadly similar to previous years."
Private school students had the advantage because independent institutions do very well in terms of exam results and have fewer students, but bright students in underperforming schools had results downgraded through no fault of their own, only their post-code.
Think that's not fair? Now imagine an entire system built to perpetuate exclusivity and give rich people an advantage that increases the wealth gap by restricting social mobility to lower classes.
That's the reality of private schools in Britain today.
Only six per cent of schoolchildren are privately educated in our country, but they make up 25 per cent of the student body in UK's top universities.
If we lived in a true meritocracy, private schools would already be a thing of the past.
Universities could be doing everything to widen access and participation but the real problem starts in the schooling system.
As state schools experience extensive cuts, private schools are able to earn and save money. Plus their charitable status means they don't have to pay tax, having to support outreach programmes to qualify for this status.
State-run and private education is worlds apart and it makes absolutely no sense that in 2020, our country has an outdated education system benefiting only those who can afford it.
I know how unfair private schools are, because I went to one for seven years after moving to the UK in 2005. My parents put me into an all girls, independent in a leafy London suburb because my mum's work offered her an education budget as part of her expat package.
Looking back, it's crazy to think that on top of regular classes, we had elocution lessons and regular afternoon teas with the headmistress to improve our table manners.
Why else would this happen if not to give children an unfair advantage and teach them how to navigate highly exclusive, elitist spaces?
We need to realise that private school abolition isn't a radical left-wing dream.
It wasn't a bad school at all, in fact, it was really good for supporting students with learning difficulties who wouldn't have had the same resources in a financially deprived state school, but surely we need a well-funded system equipped to teach everyone, not just those who can afford it?
I can't even begin to imagine how different my life would have turned out if I wasn't afforded the privilege to collect all the "cultural capital", private school contacts and a horrendously posh accent that only seems to come out when I meet other people who went to private school – it's like a secret code that makes people think you're "one of them."
Besides, you have to be so rich to pay the school fees, most of the people studying and teaching there are out of touch with reality.
I know some children who never got public transport because they were exclusively chauffeured around town in their Land Rovers.
Plus, mocking the nearby state school students, who were mostly working class, was a regular pastime for many and teachers never seemed to intervene.
I cringe to think how much the word "chav" and other derogatory terms were thrown around in the locker room without any real consequences. Now think of how many people at the top of society, including those governing this country, have attended similarly institutionally elitist institutions that support a hierarchical system.
Easy Maths July 17th 2020
Math is a notoriously hard subject for many kids and adults. There is a gender gap, a race gap, and just generally bad performance in many countries.
John Mighton, a Canadian playwright, author, and math tutor who struggled with math himself, has designed a teaching program that has some of the worst-performing math students performing well and actually enjoying math. There's mounting evidence that the method works for all kids of all abilities.
As of 2017, his program, JUMP (Junior Undiscovered Math Prodigies) Math, is being used by 15,000 kids in eight US states (it is aligned with the Common Core), more than 150,000 in Canada, and about 12,000 in Spain. The US Department of Education found it promising enough to give a $2.75 million grant in 2012 to Tracy Solomon and Rosemary Tannock, cognitive scientists at the Hospital for Sick Children and the University of Toronto, to conduct a randomized control trial with 1,100 kids and 40 classrooms. The results, due out in late 2017, hope to confirm previous work the two did in 2010, which showed that students from 18 classrooms using JUMP progressed twice as fast on a number of standardized math tests as those receiving standard instruction in 11 other classrooms.
"It would be difficult to attribute these gains to anything but the instruction because we took great pains to make sure the teachers and the students were treated identically except for the instruction they received," Solomon said.
How it Works
Mighton has identified two major problems in how we teach math. First, we overload kids' brains, moving too quickly from the concrete to the abstract. That puts too much stress on working memory. Second, we divide classes by ability, or "stream", creating hierarchies which disable the weakest learners while not benefitting the top ones.
Mighton argues that over the past decade, the US and Canada have moved to a "discovery" or "inquiry" based approach to math by which kids are meant to figure out a lot of concepts on their own. The example he offers in this Scientific American article is this:
"Discovery-based lessons tend to focus less on problems that can be solved by following a general rule, procedure or formula (such as "find the perimeter of a rectangle five meters long and four meters wide") and more on complex problems based on real-world examples that can be tackled in more than one way and have more than one solution ("using six square tiles, make a model of a patio that has the least possible perimeter")"
Solomon said this approach—also called problem-based learning—means the teachers' role is not to provide direct instruction, but to let kids collaborate to find solutions to complex, realistic problems which have multiple approaches and answers. But too many children don't have the building blocks from which to discover the answers. They get frustrated, and then fixed in the belief that they are not "math people."
A key problem with this method is it requires kids to have too much happening in their brains at one time. "This is very difficult for teachers," said Solomon, and "it's very difficult for kids."
Mighton thinks—and offers brain research (pdf) to support it—that kids succeed more with math when it is broken down into small components which are explained carefully and then practiced continually.
To explain the concept to me, he took a basic question—what is 72 divided by 3? He showed me multiple ways to do it, including saying three friends wants to share seven dimes and two pennies. When I pause, even for a second, Mighton apologizes and says he clearly hasn't explained it well, and takes another stab at it a different way.
Critics would argue that all good teachers approach problems like this, from multiple angles. But many teachers struggle with their own math anxiety, and research shows that they then pass on this anxiety to their students. (That happens with parents too, unfortunately.)
And Nikki Aduba, who helped test Mighton's method in schools in the London borough of Lambeth, said Mighton has broken down the steps so carefully that nearly everyone could catch on. Many teachers, she said, welcomed this approach. "Many thought, okay to get from A to B there are these three steps, but it turns out there are really five or six," she said.
When Solomon conducted the pilot program on JUMP, she said it was the small, incremental steps which made the math accessible to all students and allowed some of them to experience success in math for the first time. "Because they can master the increments, they are getting the checks and building the mindset that their efforts can amount to something. That experience motivates them to continue," she said. By continuing, they practice more math, get more skills, and become the math people they thought they couldn't be.
Mighton says the small steps are critical. "I am not going to move until everyone can do this," he said. "Math is like a ladder—if you miss a step, it's hard to go on. There are a set of sequences." He has dubbed his method "micro discovery" or "guided discovery."
There is other evidence for its success. When the Manhattan Charter School piloted the program in in 2013-14 with its fourth graders, it experienced the highest increase in math scores in all of New York City. Now every class in the school is using it.
The program was used in Lambeth, one of the poorest areas of London, with more than 450 of its worst-performing students. At the time they started, 14 percent were performing at grade level: when the kids took their grade six exams (called Key Stage 2 exams in the UK), 60 percent passed. Aduba said it worked "brilliantly," especially for kids who had been struggling.
"The key thing about the JUMP program is it starts small and progresses in very small steps to a very sophisticated level in a relatively short period of time," she said. "It restored confidence in kids who thought 'I can't do maths.' Suddenly, to be able to do stuff, it boosted their confidence."
The Bigger Problem
The bigger problem Mighton sees is hierarchies. Teachers tend to assume that in most classrooms there's a bell-shaped curve—a wide distribution of abilities—and teach accordingly. It means that 20 percent of the class underperforms, 60 percent are in the middle, and 20 percent outperform, leading to a two- or three-grade range of abilities within one classroom.
"When people talk about improving education they want to move the mean higher. They don't talk about tightening the distribution," Mighton said.
The reason this matters is that, as research shows (pdf), kids compare themselves to each other early on and decide whether or not they are "math people." Children who decide they are not math people are at risk of developing something Stanford psychologist Carol Dweck calls a "fixed" mindset: They think their talents are innate and cannot be improved upon. Thirty years of mindset research shows that kids with a fixed mindset take fewer risks and underperform those who think their efforts matter.
Dweck has examined JUMP and says it encourages a "growth" mindset: the belief that your abilities can improve with your efforts. "The kids move at an exciting pace; it feels like it should be hard but it's not hard, they have this feeling of progress, that [they] can be good at this," she said at a math conference.
Mighton says the problem with the bell curve is that everyone worries about the kids at the top getting bored. "Our data shows that if you teach to the whole class, the whole class does better," he says. And, by moving together and having so many children experience success in math, they experience what Durkheim calls "collective effervescence," the joy of knowing they can do it, rather than the joy of just getting a high mark.
As school districts move away from the most commercially savvy educational publishers to programs based on proper evidence—a shift that has been taking place over the past decade, albeit slowly—programs like JUMP will likely have more success. Until he won the Schwab entrepreneur of the year award in 2015, Mighton—who has been working on JUMP since 2002—has had no marketing team and has invested all of his budget into testing and refining the materials (JUMP is a nonprofit, and its teacher resources are available on its website). Pearson, by way of contrast, is a £5.3 billion ($6.6 billion) company as of 2017, with tentacles in every corner of the education market.
While many people try to paint their methods as new, Mighton is the first to admit that what he is teaching is age-old. He believes math has been overhyped as hard, and all that students and teachers need is to have things broken down properly. Many have dubbed these simple steps as "drill and kill". But he says the steps can be made fun, like puzzles.
Mathematicians "have big egos, so they haven't told anyone that math is easy," he said at the World Economic Forum in Davos. "Logicians proved more than 100 years ago it can be broken into simple steps."
More from Quartz
Advertisement
---
Class Rule
Prologue
The British State Education system was established by act of parliament in 1870. It followed soon after the vote was extended to skilled working men. The Conservative government of the day was desperate to preserve the British class system during a period of massive social and economic change. Their conclusion was 'We must now educate our masters.'
Up until this time only the rich folk sent their children to school. Rivalry with the newly united Germany, where education was a priority, forced the issue. By this time Britain had a large overseas empire.
Interestingly both countries' monarchs were from the same German family, a family that also ruled decrepit and corrupt Russia. These parties clashed in a Great Great War over empires, leading to the Russian Revolution and Germany's bankruptcy.
A Great Depression and another world war left the rich more anxious than ever, so another education act in 1944 was passed to create the illusion of social mobility. This was the system that I was went to school with in 1955. Class conscious snobbery was the rule of the day. We were being taught to know our place.
School days 1955 – 67
Chapter One A Religious Ruler October 13th 2019
I never liked school, but looking back I realise that I have much to thank it for. My parents were ecentric, both being kept in their place by the social order they grew up in. Feminists claim to speak for women of the world. Always from the upper middle class post war elite perspective, they project themeselves as from the victimised sex. Class is not an issue for them. The ruling elite encouraged thsi movement and they love it- divide and rule tactics built an empire and still have their uses.
My early schooldays put me at the mercy of petty middle class female harridans. i have already posted the following on my local histor page. it is froma an outleine idea for a new book- if I can find the time- about my life in my class divided comfortable little home town of Winslow in Buckinghamshire.
So having survived two years of infant classes behind the iron school railings, with all the hard knocks of being bullied by the bigger boys, knocked over onto the hard playground many times, I made it into Standard One, the first junior class hosted by the feared Miss 'Polly Parrot' Green.
Miss 'Polly Parrot' Green as sketched by me during one of her lessons in 1957. Those were the days of ink wells and wooden desks with hinged lids and little spaces for our stuff. I never understood why I won so many art competitions while I was at secondary school though my teacher Mrs Taylor was inspirational in many ways- yet again I am ahead of my story.
The Christian religion was then the backbone of Winslow's social order. Locally Lord Addington ranted about the dangers of the 1870 State Education Act, emphasising the need for bible teaching to be its mainstay.
So it came to pass that we sang 'All things bright and beautiful all creatures great and small, all things wise and wonderful. The Lord God made them all, the rich man in his castle, the poor man at his gate, God made them high or lowly and ordered their state.'
The impact of two world wars made many ordinary people doubt the love and power of God for good. Other more earthly powers had been seen at work, captured and recorded on film and tape for future generations. The power of science had been revealed awesomely. The days of religious propoganda and simplistic explanations for life and death on earth were in doubt.
When my infant class teacher. Miss Cole, told us about dying and going to heaven, I wondered why I could not just get into an aeroplane like the Comet IV jet airliner and be flown there right away.
However, rural people were slow to change. The majority deferred to their betters , always voting Tory, crediting Churchill for defeating Hitler rather than wondering why Hitler came to power in the first place.
And so it still was when I entered Standard One. Polly Green was one of God's finest warriors. So, one day in the autumn of 1957, Polly was sat high on her perch, in front of her old stately wooden desk, her hard leather wrinkled face topped by a pile of grey curls to rival Marge Simpson.
That morning, after playtime, Miss Green was telling our class about how the Bible was written. Maybe I was the only one listening. I noticed the girls always acted like angels, never noisy, looking pretty, ribbons in their hair. She was talking about ancient parchments and tablets being dug up in what she called, in softening respectful tones, 'The Holy Land.'
As she spoke imperiously ex cathedra like The Pope , her beady brown eyes squinted and scanned the young subjects. Thin unpainted lips were pursed while she shared the secrets of the holy book, a grim black bulging copy of which lay under her gnarled 70 plus year old left hand.. I listened very carefully while she told us how all of this wisdom was excavated 2000 years earlier, then turned into a book telling us all about our creation and about what is right and wrong.
When she had finished, I cautiously raised my tiny young hand. A runnel of tension curled excitingly in my stomach. She looked down like a bewigged old judge out of touch with my lowly reality. 'What do you want Cook. No you cannot go to the toilet. You should have done at play time.' 'No miss, please miss, I want to ask a question.'
'Question, question, I never said anyone could ask questions. I am telling you the word of God. There are no questions.' she squawked. Her old unmade up face was going red. What you saw with this tiny woman was what you got. That is why I liked her, and she fascinated me. I still feel the same about her. She was inspirational.
'But miss, I don't understand. 'When I was young' – I felt very old after being shut in this horrible Victorian style building for two years; the Sheep Street National School opened in 1903 and Miss Green looked as if she had worked their since day one. 'Young, young, what do you mean. Do you think you are more than a little boy?' Then with an evil smirk, she leaned back in her high chair, deciding to give me enough rope to hang myself, I suspect. This gargoyle of a woman was her own truth.
Undeterred, I followed my childish logic. 'I used to bury my toys in the garden. I used to read Noddy books. I believed in Noddy. Does that mean that if I buried my Noddy books in the garden, then there was a big nuclear war, and in 2000 years time the survivors dug up my Noddy books that they would believe in Noddy.?'
Polly was parrot by nickname and a bird by nature. She swept down from her perch, her red cardigan flapping open, baggy blue cotton dress billowing behind her, beak of a nose pink with blood pressure, sensible shoes making her sure of foot.
To me she was more vulture than parrot. It was not as if I had not been warned by my sister and her friends who had passed through her wrinkled grasp before me.
So like a vulture she swept me up from my little wooden seat, claws on my skinny shoulders and flew me out of the room. 'Stand there, don't move you horrible little boy. I will see to you later.' Bare legs trembling, fighting back tears, I stood like a guard at Windsor Castle.
'Polly's classroom door opened into the school's only corridor. Its walls were gloss cream painted brick, no plaster, no faking niceness. Just past the headmaster's door, on the end wall, a big clock tick tocked.
Always a nervous child, I had yet to master the skill of reading time. Standing there, legs quaking wondering what I had done and what punishment to expect, time stood still for me.
Then at last I heard the bell ring, I heard the scraping of little chairs over the rough splintery unvarnished parquet floor, squawked commands, then the door flung open. Children scuttled past me, girls first as always. Then for long moments time stopped once more.
At last out came 'Polly Parrot' beady evil eyes looking me up and down, twelve inch ruler in hand. Not a word was spoken, Swiftly she bent down, aiming the springy wood at my little bare legs. There were scabs on my knees from where big boys had pushed me over for laughs so many times.
My long grey socks were down around my ankles, making my calves a softer target. I looked at the pile of grey curls, smelt her well soaped body, then felt the sting as she slashed at my legs in her biblical frenzy. Still not a word was spoken. Up she got, turned on her sensible flat heeled shoes, scuttling back into her cave.
I was too surprised to cry. So many years later, I am grateful for that valuable lesson she gave me. There would be many more lessons and teachers, but that was more than six of the best. She was very religious ruler.
TO BE CONTINUED
Chapter Two Head Disaster
Just over a year later, the secondary school age pupils moved out to their new school in Park Road Winslow. Though called Park Road there was never a park there in my lifetime.
TO BE CONTINUED
Up to 200,000 UK children groomed by paedophiles on social media platforms, poll reveals
Posted September 17th 2019
A survey commissioned by a British charity has revealed that as many as 200,000 children in the UK may have been sexually groomed by an adult while using social media.
The poll, which was commissioned by child protection charity the NSPCC, found that one in every 25 young people aged between 11 and 17 have either sent, received or been asked to send sexual content to an adult.
According to the survey, Snapchat, Facebook, Twitter and Twitch were the most likely platforms on which young people are groomed in such a manner.
The NSPCC said it is worried about how common it has become for young people to share indecent images of themselves online, noting that doing so can leave them vulnerable to being groomed and exploited.
Revealing the results of the poll, which was conducted by Family Kids & Youth and consisted of 2,004 interviews of young people aged between 11 and 17, the NSPCCC this morning called on new British Prime Minster Boris Johnson to prioritise online safety and bring in laws that deliver improvements in protection against abuse.
Commenting on the survey's findings, Peter Wanless, NSPCC Chief Executive, said: "The scale of risk that children face on social networks revealed in this research cannot be ignored and tackling it with robust and comprehensive legislation needs to be a priority for this government.
"Tech firms need to be forced to get a grip of the abuse taking place on their sites by using technology to identify suspicious behaviour and designing young people's accounts with built-in protections."
The poll was published as the UK hosted a meeting of senior security ministers from the "Five Eyes" security alliance, during which it was suggested that internet and law enforcement agencies should be provided with "lawful access" to encrypted emails, text messages and voice communications, such as those sent via services such as WhatsApp.
Officials said that "backdoor" access to encrypted communications platforms could help police tackle the online sexual exploitation of children and terrorism.
In a statement, the UK Home Office said: "Strong encryption is an important part of protecting everyone in the UK from harm online.
"We need to ensure that our law enforcement and security and intelligence agencies are able to gain lawful and exceptional access to the information they need to keep us safe from terrorists or criminals where they have been properly authorised to do so."
Editorial Comment It puzzles me that children have such a dangerous level of access to internet and social media. I suspect that clsoe analysis would show a strong link between abuse, social class and one parent families.
There is also the issue that we have never had so many disturbed adults, mainly men who are further down the failed family/education production line in our very dysfunctional hypocritical escapist, drug, money and sex obsessed fake Christian society.
'Knowledge Waits While Teachers Teach.' -Bob Dylan. Posted September 11th 2019
I have mentioned my dislike of school in the draft memoir of my early life in small rural town Winslow. It is only looking back as an old man, that I realise how good my education was and that I had so many truly wonderful inspiring teachers. I wish I ould say the same about my teaching colleagues, who were for most part politically correct careerists. My only freinds during that time were in the metal and woodwork department. My long term employers, Tory Bucks County Council were always trying to sack me for being political.
As for being political, I grew up in a very political family. My Great Grandfather Bill Cripps was out of line, running the Labour Party Committee Rooms, next to the Tories HQ in Sheep Street. My Grammar School girl sister was a Tory. I first met Labour's hopeful candidate for the North Bucks seat in 1959. I got his autograph in my home made autograph book. His name was Robert Maxwell. He arrived in Sheep Street with a cavalcade of cars and his elegant French wife. She kindly helped me with my first book on Winslow in 1988.
Robert Cook September 11th 2019
An Injustice I cannot describe yet- Posted September 11th 2019
My son Edward had severe OCD. His conition is inevitably much worse now. I have not seen him since March 2008 and have no idea where he is. I cannot take responsibility for his condition or well being.
I was his home tutor for several years and paid for his private education. Noticing his facility with computers, maths and games, I encouraged him to share my interest in aviation.
Here he is at the controls of a ligth aircraft in the summer of 2016. This is a very sad and unpleasant story which, due to police interference and self interest, I risk jail telling it. Robert Cook September 11th 2019
New Statesman UK America EDITION
NATALIA CALVOCORESSI/MILLENNIUM IMAGES, UK Education 21 August 2019
The great university con: how the British degree lost its value
Never before has Britain had so many qualified graduates. And never before have their qualifications amounted to so little.
This summer, a department at the University of Sheffield sent an email to students. A group of them had complained about their marks for an end-of-year essay. While a few had received Firsts, these students were given 2:2s and Thirds. "Thank you for raising the issue," began the email, "and thank you also for your patience." After reflection, the head of department and the director of "learning and teaching" had decided that, "our normal procedures… failed us. For this we apologise unreservedly". The department had decided to "uplift all the marks… less at the top and more at the bottom". The poorly performing students had their marks raised by nearly 40 per cent. The few who had done well saw their marks barely change. "Again, our apologies," the message concluded, "but we hope that this is a satisfactory resolution."
What happened at Sheffield is one part of a national story: the great university con. Over the past 30 years, successive governments, from Thatcher to Blair, to Cameron and May, have imposed a set of perverse incentives on universities. Their effect has been to degrade and devalue the quality of British degrees. Academic standards have collapsed. In many institutions, it is the students who now educate the universities, in what grades they will tolerate and how much work they are willing to do. "We have got to protect ourselves from complaints," says Natalie Fenton, professor of media and communications at Goldsmiths, University of London. "It's an endless process of dealing with students who haven't been able to buy the grade they wanted."
At a glance, British universities are a national success story. They have increased the number of undergraduate degrees they award fivefold since 1990, while the proportion of Firsts they hand out has quadrupled – from 7 per cent in 1994 to 29 per cent in 2019. For every student who got a First in the early 1990s, nearly 20 do now. Masters' degrees, meanwhile, are nearly ten times as common as they were. Universities have, it seems, managed to surge in both size and quality. And they have done it all while spending comparatively little on teaching, and despite a wave of sudden changes to how they operate. In no other publicly funded sector has so dramatic an expansion seemingly cost so little and achieved so much. Our universities, we are regularly assured, are "world class". They are a prime British export; international students flock to study in the UK.
This narrative is useful. It allows government ministers to tout the UK's influence, university management to pay themselves befittingly, and students to appear exceptional. And with each year, it is propped up by record grades. The numbers are remarkable and little understood. The proportion of students getting "good honours" – a First or 2:1 – has leapt from 47 to 79 per cent: at 13 universities, more than 90 per cent of students were given at least a 2:1 last year. And Oxbridge is leading the charge: 96 to 99 per cent of its English, history and languages students get "good honours".
Damian Hinds, the former education secretary, offered an anodyne response on 12 July, following the publication of the latest figures. "Artificial grade inflation," he said, "is not in anyone's interests."
But it is. Grade inflation is the inevitable outcome of the system universities operate under. There is little reason to suspect that the system is about to change, or is even understood. "The logical conclusion of the current drift is that by 2061, 100 per cent of people
get Firsts," says Anthony Seldon, vice-chancellor of the University of Buckingham. In fact, if the next 20 years are like the past 20, it won't take half that time.
****
This supposed university miracle can only have happened in one of three ways. The first is that schools have, over the past 30 years, supplied universities with students of a far higher calibre than in the recent past. This would be a notable achievement, as the university students of the past were the select few – in the 1970s and 1980s between 8 and 19 per cent of young British adults went on to higher education, whereas 50 per cent now do. The second is that universities have taken historically indifferent students and turned them into unusually capable graduates. And the third is the reality: the university miracle is a mirage.
Never before has Britain had so many qualified graduates. And never before have their qualifications amounted to so little. Each year, far from creating graduates of an unparalleled calibre, Britain is producing waves of sub-prime students – students who are nevertheless almost all being highly rated. As Robert Penhallurick, reader in linguistics at Swansea, put it to a House of Commons select committee inquiry into universities, which reported in 2009, there has been "a lack of courage, a failure to stand by the long-standing hallmarks of good academic work". Richard Royle, senior lecturer in law at the University of Central Lancashire at the time, added in his evidence to the committee: "There is a conspiracy of silence among academics." If standards had actually been upheld, Lee Jones, reader in politics at Queen Mary, University of London, tells me ten years on, "vast swaths of people currently going to university would fail".
****
In February 1990, four lecturers at the University of Swansea sent a letter to senior management. They were concerned about the academic standards of a Master's degree offered by a recently created department, the Centre for Philosophy and Health Care. The course, they said, was full of flaws. Anyone who could pay was accepted. The teaching was brief and scarcely philosophical. The centre's director had sole internal control of grading. And nearly everyone passed, including two students revealed to be plagiarists.
The university responded by waging a three-year war on the lecturers. Two of them were suspended, a third resigned and a fourth, Anne Maclean, told the Guardian: "It is outrageous what is going on. If we cannot stop this, then it is not worth anyone of academic integrity staying on in academic life." She became the third academic to be suspended. Eventually, after a series of sham internal reports, a Privy Council inquiry exonerated the lecturers in May 1993, reinstating them. A battle for academic freedom and university quality had, it seemed, been won.
The "battle for Swansea", as it was called, now looks like a warning shot, a pre-emptive flare, fleetingly noticed and soon ignored. In retrospect, it was a fight for control at a time when power in universities was beginning to shift. The dispute began in the waning days of the Thatcher administration, under education secretary Keith Joseph, one of the original architects of today's university system. For Thatcher and Joseph, universities were run as archaically as the public utilities. The academy needed to be governed by the market and measured by its metrics. "Before Thatcher, universities were… run for the benefit of staff with government money," said Terence Kealey, a professor of biochemistry and former adviser to Thatcher, upon news of her death in 2013. "She was determined to introduce a much higher level of accountability for public funding and greater accountability for students as customers," he recalled.
In 1985, the Thatcher government published the Jarratt Report, which stressed that "universities are first and foremost corporate enterprises". The problem, the report argued, was "the tradition of vice-chancellors being scholars first and acting as a chairman of [an academic] senate carrying out its will", rather than "leading it strongly". Scholars should not run universities – business leaders must.
The management at Swansea University had evidently imbibed the Jarratt Report. What shocked university management was not the low standards of their Master's degree, but the insolence of their academics. "If this had happened in a company," Brian Clarkson, then head of the philosophy department, is reported to have said, "and I had been managing director, these people would have been up the road the moment they kicked up the fuss they did". For eight centuries, European universities had been run largely as democracies, with university executives beholden to the will of an academic senate. In the Thatcherite future, they would be run on entirely different principles.
****
According to Professor Fenton of Goldsmiths, "Students come to us now with an entirely different mindset. They want to know what you want to hear in order to get a First." Students, she says, turn up expecting to find "bite-sized chunks of knowledge that you put in certain boxes. It's that learnt process of gaming an A* [at A-level]. That's the complete opposite to what a university education is." Or rather, was. "That's what changed," she says. "Students have been shackled in the way they learn."
In 1921, a government inquiry into education anticipated this reductive tendency in schooling. "Education is not the same thing as information," wrote Henry Newbolt, the English historian and author of the report. "It proceeds not by the storing of lifeless facts, but by teaching the student to follow the different lines on which life may be explored." In the century since, rote learning has been a persistent problem in schools, but it had, until recently, been largely absent in universities.
As schools have become ever more rigid and exam-driven, the contagion has spread. As one Russell Group professor, wary of being named, puts it: "In schools now, students are being virtually spoon-fed, and that is feeding through."
"Students are not taught to read, quickly and critically, and to communicate their ideas," seconds Jones. "These most fundamental things are not being taught in schools. When we ask them to write, they are incredibly disorientated. And the students who are prepared are incredibly frustrated."
The only evidence that schools are supplying universities with record numbers of exceptional students is rising attainment at A-level. However, by 2009, grade inflation at A-level was so widely recognised that a new grade – the A* – had to be introduced for the following academic year. Ironically, while fuelling their own grade inflation, universities were among those who called for overly high grades to be curbed in schools. Yet on its website, the Russell Group now cites inflated A-level grades in justifying its universities' grade inflation. "As attainment at school rises," its director of policy wrote last July, "it is reasonable to expect this will feed through into higher attainment at degree level."
In 2007, Robert Coe, then a professor of education at Durham University, detailed the scale of the problem. Coe's research looked at how students of similar inherent ability compared over time. By using a standardised test, similar to IQ, one could see how equivalent students had been graded differently at A-level. The results were startling. Those who were being given Ds and Es in the late 1980s were being given Bs and Cs by the mid-2000s. British pupils did not measurably improve on any international metric during that time, nor have they since, Coe confirms to me.
"Ideas that students readily understood ten to 15 years ago, they struggle to understand today," Peter Dorey, professor of British politics at the University of Cardiff, told the Commons inquiry in 2009. "Many of them are semi-literate." Dorey described seminars in which students sat listlessly, waiting to be told how to "pass our exams". "They will brazenly admit to having read nothing," he told the hearing.
This description is familiar to all students of the 2010s. A recent history of art graduate from the University of Edinburgh arrived at the ancient university having outgrown her parochial school, thrilled by the idea of bringing art and history together. "And then you sit in these silent seminars, with people who don't want to be there, taught by someone who doesn't really want to be there. Everything I learnt at university I taught myself."
Another graduate I know, who read politics and economics at the University of York, was bewildered by the culture and the workload. End-of-year exams never deviated significantly from freely available past papers – you simply had to know the trick – while essays were scarce. "My father wrote four times as many essays for his First from the University of East Anglia in the 1980s," he tells me.

Factory line: students graduating from the University of Cambridge​. Credit: Alamy
There is little indication that universities are turning students into exceptional, or even competent, graduates. "The whole character of the place has changed," says Stuart Derbyshire, formerly a lecturer at the University of Birmingham. "We have far fewer essays, far less small-group teaching." Surveys reaffirm this. One by the Higher Education Policy Institute, an industry think tank, suggests British students have taken to working less over the past five years, when grade inflation has been most rampant. Its president, Bahram Bekhradnia, notes that when European students transfer to Britain, they describe the universities as "far less demanding" than their own.
Perhaps the British simply do more with less. Bekhradnia thinks that "impossible, arrogant and hubristic". Indeed, it seems improbable. If it were true, and the proportion of exceptional students had really quadrupled since 1994, the generations coming through would be a demographic phenomenon. One would expect to see their brilliance in the data, from literacy and numeracy levels to productivity. The media would be rife with articles on displaced workers in their forties and fifties, pushed aside to make way for the "genius generation". Millennials would deserve a quite different moniker: magnificents, perhaps.
These are not the terms being used to describe today's young graduates. And their supposed brilliance can be found in no set of official statistics. Employment rates among young adults are unimpressive. British productivity has been stagnant for the past decade, and the graduate premium is weaker than ever. Most tellingly, in 2016, when the Organisation for Economic Co-operation and Development (OECD) studied basic skill levels among recent graduates from 23 countries, England ranked in the bottom third.
According to their study, one in five graduates in England could not handle literacy tasks more complicated than understanding the instructions on a packet of aspirin, while the numeracy level of 28 per cent was limited to estimating the fuel left on a petrol gauge. These rates were around three times worse than the top eight countries, which spend around $19,000 per student. England spends $26,000 per student, more than any country except the US, which spends $30,000.
"Universities do nothing for basic skills," says Simon Field, co-author of the OECD report Building Skills for All: A Review of England. "No one in the university world sees [developing students' skills] as their job, but on the other hand, they're quite happy to take anybody."
England, he adds, is the only country in the OECD where the literacy and numeracy levels of 16- to 24-year-olds is no greater than that of 55- to 65-year-olds. "Levels of numeracy across the UK are low, and, if anything, are getting worse over time," says Andy Haldane, chief economist of the Bank of England. A "blight of innumeracy", he says, is "posing big costs on individuals, economies and societies". Such a blight would have shocked an earlier economist and key architect of the postwar university world: Lionel Robbins.
In 1963, Robbins, a professor at the London School of Economics since 1929, published what would become a totemic report on higher education. A staunch believer in capitalist markets, he criticised John Maynard Keynes and hired Friedrich Hayek. But when it came to universities, he grasped a reality that later reformers misunderstood: that a university education was a public good.
"Excellence is not," wrote Robbins, "something that can be bought any day in the market." It was something to be nurtured and guarded. For expansion to serve its purpose, "the standard traditionally attached to the term 'degree' in this country will be fully maintained".
Robbins advocated a near tripling of the number of school leavers going to university by 1980, from one in 20 to one in eight. The government would have to commit to decades of investment in higher education. With enough funding, universities would, in turn, uphold their standards – continuing to bring elite education to a wider, less selective pool of students.
"The essential aim of a first degree," Robbins explained, "should be to teach the student how to think." What was needed was "regular personal contact" and "the regular and systematic setting and returning of written work". Academics could only offer so much if they were free to teach. Though a pre-eminent scholar, Robbins was categorical: a lecturer's research should "naturally grow out of teaching". He went on: "We should deplore any artificial stimulus to research." Published work, he added, "counts for too much". Erudite teachers who never published were nevertheless "priceless assets" to any university.
All of Robbins's key recommendations were accepted upon publication. New universities opened, participation rose and, by 1980, spending per student was nearly 50 per cent higher than in 1960. Most crucially, academic standards were upheld, as they had been since the 1830s, when universities were founded in Durham and London after centuries of resistance from Oxbridge. Emulating academic excellence was an absolute; Durham brought in examiners from Oxford to moderate its degrees.
As Britain industrialised, new university colleges sprang up in England's major cities. But none of them was initially granted the power or title of a full university – their students sat the exams set by London or Durham. The established universities guarded the meaning of the word "degree", while the colleges served decades-long apprenticeships. Nottingham waited 67 years for its charter, through two world wars and the end of empire.
In the 1960s, new universities were created in many cities, including York and Norwich, but their standards were rigorously policed. They consciously imitated the ancient universities. Entry standards were high. Regular and challenging work was set. Standards for a First were consistent, which made them rare; around one in ten at Oxbridge and lower elsewhere. In the 1970s, government funding stalled, but universities – then still largely run by academics – responded by temporarily curbing expansion, ensuring funding per student continued to rise. This was the university world that had been bequeathed to Margaret Thatcher.
How is it possible that a five-fold expansion in university numbers since 1990, the year Thatcher resigned as prime minister, has been so ineffective? The paradox is simpler than it seems. Universities are governed by a set of incentives, laid down by successive governments. What they are neither incentivised nor mandated to provide is a baseline of quality education. While a handful of universities demand quality, and some students choose to work hard, the system is not designed to ensure either. As many academics report, statistics suggest and students widely know, it is possible to sail through university with a 2:1 or First without working or learning very much at all.
This is precisely what the government implicitly encourages. It is the rational outcome of the system under which universities operate. Call it the self-perpetuating spiral of shattering standards. It starts with the academic. They are faced with an inadequate student: why do they give them a 2:1? Because they are being pressured to by university management. That pressure is typically implicit; occasionally it is explicit.
At Queen Mary last year, a memo issued by the university business school demanded that lecturers ensure at least 60 per cent of students were given a 2:1 or better in every assessment. This, it made clear, was not "an aspirational target for marks", but rather a "minimum threshold" to ward off "further investigation".
In a system that upheld academic standards, the lecturers who gave out too many good degrees would be investigated. In reality, those who hold the line imperil themselves. In the late 2000s, Derbyshire attempted to do so while lecturing at the University of Birmingham, awarding top marks sparingly. "I was consistently grading below all my colleagues," he tells me. His grades were, like the recent essays at Sheffield, eventually scaled up. When he objected, an external examiner "schooled" him on the new reality of universities. "He stated it was no longer 1986 and that we [could not] mark like we did in the past. We must, he said, look harder for excellence. I regret that I did not press him on what he meant by excellence."
****
Why does management impel lecturers to grade up? Because universities need good grades to rank highly in league tables. First released in 1993, league tables are now the prime driver of where students apply. There are three key league tables, including those compiled by the Times and the Guardian. They all result in similar rankings, producing an analogous handful of extremely limited and obscurely calculated data points. What is clear is that grades are critical to a university's ranking. They affect it both directly, as one of the main measures of performance, and indirectly, through a crucial survey of final-year students. Employment prospects, another major part of the rankings, are affected by grades too. Good honours are now so common that many graduate employers will not take students without at least a 2:1. Grade inflation begets grade inflation.
The data in the tables is impossible to verify or calculate independently. The Guardian's, for example, has since 2008 been entirely constructed by one man: a contractor who also works at Kingston University. These league tables are given credibility by the newspapers that publish them, without those papers having either the desire or ability to affirm their legitimacy. They are not overseen by universities or government. There is limited academic research to verify the accuracy or relevance of any of the data in them. And yet, they direct the decisions of hundreds of thousands of students year after year.
No measure in the tables is without evident failings. No rational student would, when surveyed, traduce the university whose degree they are about to carry, no matter how poor it was; this perversity is widely recognised by recent graduates. The student-staff ratio in the tables bears little relation to publicly available data. Spend per student is a similarly nebulous measure, open to manipulation. And the employment prospects measure in this year's Guardian table ranks Oxford behind 28 universities, including De Montfort and Bradford. The only measure with any meaning – and it is limited – is entry standards, which isn't a measure of a university but of its reputation among recent applicants.
League tables don't measure what matters. They measure what was initially available and what has since been spuriously created. And they now determine not only the decisions of students, but the fate of every university.
In 1992, the John Major government made two pivotal decisions. The first was to turn all the UK's polytechnics into universities, nearly doubling their number. "Polys" had been local teaching institutions that offered both shorter, more practical courses and "degree equivalents". They existed to offer an alternative to university. Few of their staff did research. But the Major government wanted more university students without having to fund expansion. In one linguistic stroke, they could have them.
The power to award degrees, a right that had been rigorously guarded for decades, was handed out overnight. At the same time the government decided, in a second, key change, that university funding would now partly depend on a nascent programme, the Research Assessment Exercise (RAE) – an attempt to measure the quality of academic research. As new universities, the polys would be eligible for this funding too. What now mattered to institutions above all was their RAE rating. As the Institution of Engineering and Technology would note years later, "brilliant teaching departments would be shut down if they didn't publish research". It would be irrational for a lecturer to focus on teaching. They must publish or perish. "I was able to witness at first hand," Geoffrey Alderman, professor of politics at the University of Buckingham, has said, "the sacrifice of a formerly strong teaching mission on the altar of RAE performance."
That sacrifice, proposed by Thatcher and prepared by Major, was perpetuated by Blair. Academic freedom had been weakened. The power to award degrees had been abruptly handed out. And an artificial priority had been given to research, just as Robbins had tried to avoid. Yet with strong oversight, the Labour government could have upheld the meaning of a degree.
But Blair, like prime ministers before and after him, wanted more graduates. To enforce standards, with more students, would mean either swaths of people failing – or the government instantly improving the education of new university students. The first was untenable, and the second impossible. And so standards were sacrificed. British universities could not have more than two of these three characteristics: big, cheap, good.
The government could not openly shatter standards. Nor did it need to. It simply had to create a system that could not possibly uphold them, while claiming that it would. Blair likely believed that Britain could both be big and brilliant. Like Boris Johnson and Brexit, British universities could both have their cake and eat it. A new body was born to oversee this impossibility: the Quality Assurance Agency (QAA).
To an unsuspecting student, the QAA may sound like a body that checks the standards of its degree. In reality, the QAA "has never been concerned with standards", says Bahram Bekhradnia of the Higher Education Policy Institute. All it does, Alan Ryan, professor of politics at Oxford, has explained, is "insist on a particular form of bureaucratic packaging".
For each degree, universities must describe what a student will learn. But the QAA does not judge if anything is learnt, nor does it question the content of a course. As the QAA has itself said: "We aim to ensure that institutions have effective processes in place but we do not judge the standards themselves."
Its focus on processes is notable. In the Robbins report, "standards" is mentioned 72 times. "Processes" is mentioned twice, and neither is in relation to the quality of degrees. In 2009, the Commons committee demanded that the QAA should be reformed and renamed, with a duty to "safeguard, and report on, standards" annually to parliament. In the decade since, grade inflation has rocketed. Parliament awaits its first briefing.
****
In 2011, David Willetts, then universities minister, chose to ignore the findings of the 2009 committee. Instead, he simply made the spiral of shattering standards more vicious. The coalition all but eliminated direct government funding for university teaching. In turn, it raised tuition fees from £3,225 to £9,000. This meant that government money now "followed the student". The fate of universities would hang on the decisions of 18-year-olds.
Universities had to give out good grades to satisfy students. That held up their ranking in league tables, which ensured new students. Those students brought with them the funding on which universities survived. Willetts lauded the competitive market he had created. But universities were not competing to provide an education. They were competing to manipulate and massage the metrics that governed their survival.
Nothing was done to control practices reported to the select committee. "It is the worst-kept secret in the academic world that, for unseen examination papers," the committee was told, "most tutors provide their students with the contents of the paper beforehand."
"Difficult areas of the syllabus are either omitted in their entirety or simply not examined," they heard. These failings persist. And now, as then, should these tricks fail, marks can always simply be "uplifted", as they were at Sheffield.
Last year, a different, much shallower Commons inquiry blithely lauded top universities for delivering value. The report mentioned degree standards once, in passing. "It is simply not in the interests of universities to take students without the potential to succeed at university," Universities UK, the body of university vice-chancellors, had said in evidence. By making success a bar low enough for almost any student to step over, they have ensured that is true.
****
The tripling of tuition fees had another effect that has scarcely been noticed. Thanks to a fiscal illusion that has only just been corrected, the cost of university has been almost entirely hidden from government spending since 2011.
Tuition fees are paid to universities by government, on behalf of students. When a graduate earns over £25,000 in a given year, they pay back some of this "loan". It is not, however, really a loan "in any sense", says Paul Johnson, director of the Institute for Fiscal Studies (IFS). "You're not going to have bailiffs coming after you." But under the government's accounting rules, calling it a loan meant that tuition payments did not add to the government deficit. Willetts could run up a tab, and the Treasury could act like a tab did not exist.
Willetts saw this as getting university funding "out of public spending". This was a mirage. He could only separate university funding from government spending in the short run. Eventually, someone will have to pay for Britain's university miracle, and it will be the future British taxpayer.
So far, the outstanding cost of university tuition loans has added £105bn – around 5 per cent of GDP – to the UK's debt. By the 2040s, according to Department for Education forecasts, it will have added £460bn, or nearly 12 per cent of GDP. The Office for Budget Responsibility projects that it will remain at above 10 per cent of GDP for decades thereafter.
With low interest rates, such a mountain of debt is manageable. When rates rise, that will change. The precise cost to government may also be underestimated. If university education turns out to be less useful than expected, the IFS points out, and future graduate earnings are even slightly lower than forecast, the taxpayer's tab will rise rapidly. That seems plausible. In 2011, the government projected that it would end up paying for 30 per cent of the student loan book. That rate has since risen five times. It is now estimated at 54 per cent.
"Graduate earnings have turned out to be so much worse than previously expected," says Paul Johnson. That is partly because one in two recent British graduates is not in graduate work, a rate that has consistently risen since 2001. This has not surprised Ken Mayhew, a labour economist at Oxford, who questioned university expansion at that time. "If anything, my views have hardened since then," says the professor. "It's a big 'if' [as to whether] people's capabilities are increased at university."
The UK is, at great future cost, bankrolling a university system that in no way resembles the world it was supposed to expand. Like a frog in boiling water, universities have been slowly transformed. "You get more and more uncomfortable," says the Russell Group professor, "but you never quite jump out."
The future health of the British economy is now, in no small part, in the hands of the magnificents. But in no meaningful way have they been prepared for that burden. In the name of social mobility, an elite university education has been sold to successive generations of students. An emaciated, grossly expanded education has been delivered. "The real tragedy," says Derbyshire, "is we're wasting the money, and worst of all, the time, of young people. That is unconscionable."
Harry Lambert was the creator and editor of May2015.com, the New Statesman's general election site
Harry Lambert was the editor of May2015, the New Statesman's election website.
£1 per month
This article appears in the 21 August 2019 issue of the New Statesman, The great university con
Related articles
Teacher wrongly accused of pupil sex attack details how decade-long smears ruined his life
Runcorn dad-of-five Philip Day incorrectly alleged the staff member had raped a girl on a skiing trip and misguidedly labelled the Cheshire school a "playground for paedophiles"
By Luke Traynor
14:04, 9 JUN 2019
Updated14:13, 9 JUN 2019
This man is a weirdo and moron, but there are many more like him.
Runcorn man Phil Day posted video online before burning down school Get the biggest daily stories by emailSee our privacy noticeMore newsletters
A teacher wrongly accused of raping a female pupil on a school skiing trip has revealed how the decade-long claims ruined his life.
The staff member at The University of Chester Academy (UCAN) in Northwich, Cheshire, was devastatingly smeared by delusional parent .
The dad-of-five embarked on a bizarre and damaging social media campaig n to incorrectly blame the teacher for a non-existent sexual assault and allege the school was "a playground for paedophiles".
It led to 56-year-old Day setting the school on fire, causing £3 million worth of damage, and stalking the teacher in question and the school's headteacher.
Last week, the Runcorn man was jailed for 15 years, and ordered to serve a further five years extended sentence due to the severity of his crimes
Source Liverpool Echo