Read the Beforeitsnews.com story here. Advertise at Before It's News here.
Maxwell House Madam January 24th 2021
The peculiar thing about the entire Maxwell Epstein affair is how Epstein spent so long in an appalling prison environment where it was made possible for him to kill himself. I know it is possible to kill oneself in a cell because I almost succeeded last August and know how desperate one feels when the system decides you are guilty and sets about proving it by faking and hiding evidence.
But in this case this witness, as Epstein was , is gold dust if there is any sincerity about bringing high class sex abusers of young females to justice – there isn't. The plot thickened when Prince Andrew was among the accused, known to have stayed at Epstein's home as did Bill Clinton. Conveniently star witness Epstein broke his neck in two places.
Conveninetly , Maxwell is starving herself in intolerable conditions of isolation and state squalo(u)r in a tiny cell . It would suit the system if she died too as she may well do. Meanwhile , Prince Andrew's accuser is ignored or ridiculed and he appears to be above the law , like many British toffs before him.
R.J Cook
How Ghislaine Maxwell was nabbed by the FBI via her cellphone
By Melanie Gray
January 23, 2021 | 6:26pm | Updated Enlarge Image
Ghislaine Maxwell, seen here in a courtroom sketch, appears via video link during her arraignment hearing in July. REUTERS
More On:
Ghislaine Maxwell spotted the agents, heard them shout "FBI" and ran to another room inside her secluded New Hampshire compound, slamming the door behind her.
On a desk was a cellphone wrapped in tinfoil, a clue that prosecutors claim shows just how far the accused sex trafficker went to avoid being traced. But the cellphone was her undoing after months in hiding, one she used under the name "G Max" to talk with secret husband Scott Borgerson.
On July 2, two dozen agents stormed the compound and arrested Maxwell for allegedly conspiring with ex-lover and convicted pedophile Jeffrey Epstein to lure and groom teenage girls for him. She has pleaded not guilty to the charges; he killed himself in jail.
The FBI had been tracking the British socialite's number with cell tower data, but couldn't come any closer than a square mile of her exact whereabouts. So, the feds turned to cellular intercept, a technology that NYU professor Ted Rappaport helped pioneer.
Every cellphone has two unique numbers — a Mobile Identification Number (MIN) and an International Mobile Subscriber Identity (IMSI) — that make tracking the location possible, Rappaport told The Post.
In the Maxwell case, the FBI obtained a search warrant July 1 that allowed agents to both send and receive signals from the fugitive's cellphone.
How agents exactly hunted down Maxwell wasn't laid out in court documents, but law enforcement agencies use two kinds of devices — one that plucks a transmission out of the air, like Rappaport's Cellscope receiver created in the late 1980s, and one that masquerades as a cell tower.
A receiver, also called an IMSI catcher, "intercepts a transmission over the airwaves, locks on to it and allows a user to follow it with a directional antenna to find out where it's coming from," said Rappaport, 60, founding director of NYU Tandon's Wireless research center.
see also
Ghislaine Maxwell was trying to divorce secret hubby: court documents
And, he points out, a transmission doesn't have to be a call, but simply a registration, or "heartbeat," that the cellphone gives off every so often to indicate it's on.
A cell tower imposter, also called a cell-site simulator, broadcasts a signal that's stronger than a service provider's tower, tricking a cellphone into connecting with it instead.
Civil liberties advocates fiercely object to all kinds of surveillance technologies, especially cell-site simulators, contending they both violate people's privacy and the Fourth Amendment, which prohibits unreasonable searches and seizures.
"This tech that mimics a cell tower isn't just picking up the unique serial number, it's getting lots of others nearby," ACLU staff attorney Nathan Freed Wessler told The Post.
The Justice Department does require bystander data to be deleted as soon as a cellphone is located and can be kept no longer than 30 days. Still, "there's the inherent danger that police suck up information and violate people's privacy," Wessler told The Post.
see also
Ghislaine Maxwell was hiding out in a luxury home with 'total privacy'
Until a policy change five or six years ago, he said, the FBI "quite frequently" used cell-site simulators without warrants.
Agents had a warrant to go after Maxwell, though Wessler predicted her lawyers would file a motion asserting the FBI violated their client's Fourth Amendment rights — a standard argument in all kinds of criminal defense cases.
For Wessler, a positive development stemming from the Maxwell case is the unsealing of an affidavit for the search warrant in a matter of months.
"Often, it takes a very long time and is hard for the public to know what kind of invasion technology that the government is using."
Inside Trump and Barr's Last-Minute Killing Spree Shock Horror January 15th 2021
Private executioners paid in cash. Middle-of-the-night killings. False or incomplete justifications. ProPublica obtained court records showing how the outgoing administration is using its final days to execute the most federal prisoners since World War II.
by Isaac Arnsdorf Dec. 23, 2020, 5:53 p.m. EST
ProPublica is a nonprofit newsroom that investigates abuses of power. Sign up to receive our biggest stories as soon as they're published.
In its hurry to use its final days in power to execute federal prisoners, the administration of President Donald Trump has trampled over an array of barriers, both legal and practical, according to court records that have not been previously reported.
Officials gave public explanations for their choice of which prisoners should die that misstated key facts from the cases. They moved ahead with executions in the middle of the night. They left one prisoner strapped to the gurney while lawyers worked to remove a court order. They executed a second prisoner while an appeal was still pending, leaving the court to then dismiss the appeal as "moot" because the man was already dead. They bought drugs from a secret pharmacy that failed a quality test. They hired private executioners and paid them in cash.
The unprecedented string of executions is often attributed to Attorney General William P. Barr, and his role was instrumental: It was Barr's signature that authorized the use of a new lethal injection drug, his quotes that trumpeted the execution announcements and his position as attorney general that holds the ultimate authority in capital cases. (Barr is resigning effective Wednesday.)
But a ProPublica review of internal government records shows that Barr did not act alone. The push to resume federal executions for the first time since 2003 long predates Barr, with groundwork beginning as far back as 2011 and accelerating after Trump took office in 2017. It could not have happened without the help of Justice Department lawyers; officials at the Bureau of Prisons; two professors who endorsed the government's injection method; conservative Supreme Court justices who dismissed final appeals; and Trump himself, who encouraged the executions and declined to commute them.
Get Our Top Investigations
Subscribe to the Big Story newsletter. Email address This site is protected by reCAPTCHA and the Google Privacy Policy and Terms of Service apply.
Trump and his surrogates don't shy away from this. Throughout the campaign they highlighted the executions as a contrast to Joe Biden's opposition to the death penalty, reinforcing Trump's "law and order" message. White House Press Secretary Kayleigh McEnany even invoked the execution of Daniel Lee, who fell in with skinhead groups as a teenager and renounced those beliefs decades ago, to defend Trump after he declined to disavow white supremacists in the first debate.
"The activation of the death penalty and appearance of being tough on crime played into the administration's political strategy — the same political strategy that pushed for separating children and parents and using force against peaceful demonstrators," said Robert Dunham, executive director of the Death Penalty Information Center, a nonprofit that tracks executions. "An administration which is concerned about the rule of law and which respects the Constitution would have allowed court challenges to proceed and would not have attempted to carry out executions under a procedure that could be declared unlawful."
The Justice Department has killed 10 people since July, with three more executions scheduled before Biden's inauguration. Most every federal agency is rushing to wrap up unfinished business, cementing policy objectives in ways that will make them harder for the incoming president to unwind. But the Justice Department's pressing forward with executions, even after the election of a new president who opposes them, is uniquely irreversible.
The White House and BOP declined to comment. In a statement, the Justice Department said: "Seeking the death penalty and carrying out capital sentences is not a political issue, nor have political considerations influenced the department's decisions. The death penalty is a law enforcement and public safety issue, and the department is obligated to carry forward these sentences regardless of who is the president or the attorney general."
"Death Penalty All the Way"
A slim and shrinking majority of Americans support capital punishment, according to public polling. But it remains popular with Republicans, especially white evangelicals. That coincides with the strongest base of support for Trump, who, in 1989, famously bought full-page ads in New York newspapers demanding the death penalty for five young Black and Latino men who were wrongly accused of attacking a white female jogger in Central Park.
"Death penalty all the way," Trump said at a February 2016 campaign event in New Hampshire. "I've always supported the death penalty. I don't even understand people that don't."
Until this year, the Justice Department hadn't executed anyone since 2003. This long interruption was as much practical as legal. A drug that most states and the federal government used in lethal injections, a sedative called sodium pentothal, became unavailable because the sole American manufacturer stopped making it. The drug shortage thwarted the Obama administration's plan to execute convicted murderer Jeffery Paul. States began using a similar drug called pentobarbital, and in 2011 federal prison officials observed several state executions, according to court records.
Shortly after Trump's presidency began, his first attorney general, Jeff Sessions, wanted to resolve these issues so that BOP could resume executions. Associate Deputy Attorney General Brad Weinsheimer said in a January 2020 deposition that Sessions began "conversations with staff and BOP to move forward on that."
One of the staffers involved was Matthew Whitaker, according to Weinsheimer. Whitaker, who briefly led the Justice Department between Sessions and Barr, didn't respond to requests for comment.
BOP made plans to use pentobarbital. But it had also become scarce as manufacturers shunned its use in executions. States resorted to using "compounding pharmacies," which mix ingredients for custom-made drugs.
BOP planned to import powdered pentobarbital from a "foreign FDA-registered facility" but later turned to a domestic bulk manufacturer. It also hired a compounding pharmacy to create an injectable solution. The government has guarded vendor identities, since public scrutiny could pressure them to back out.
A sample of the compounding pharmacy's solution failed a quality test by an outside lab. But according to Weinsheimer, BOP said the problem was the lab, not the compound itself, and sent a new batch to a different lab.
BOP also explored using a different drug: the opioid fentanyl. In a March 2018 memo, then-BOP Director Mark S. Inch said BOP found a fentanyl supplier but warned "there may be negative publicity associated with using a drug to which so many Americans are addicted."
For unclear reasons, BOP planned to have the executions carried out by two private contractors, rather than government employees. The government won't disclose the contractors' names or profession, and it pays them in cash. "If we didn't pay them in cash," a BOP lawyer said in a deposition, "they probably wouldn't participate."
"Killing Is Not a Treatment"
BOP officials knew their new drug choice would face resistance in court; lawyers have argued that pentobarbital would flood prisoners' lungs with froth and foam, inflicting pain and terror akin to a death by drowning. BOP worked to fend off those concerns with expert witnesses who would say the drug was humane.
Finding these experts was challenging because most doctors consider it unethical to have anything to do with executions. The American Medical Association and other professional groups prohibit any participation, including the "rendering of technical advice."
"Doctors are experts in unkilling, we are not experts in killing," said Dr. Joel Zivot, an anesthesiologist at Emory University who has testified that lethal injection of pentobarbital simulates death by drowning. "This is why lethal injection is so problematic. It impersonates a medical act, but it's not about medicine at all. Killing is not a treatment. An execution chamber is not an operating room."
The Justice Department would later claim that "BOP consulted with medical professionals" (plural). That is not exactly true. BOP engaged two expert witnesses. The first, Craig W. Lindsley, is a professor of chemistry and pharmacology at Vanderbilt University. He is not a physician or licensed care provider; he has a Ph.D., not an M.D. In May 2017, Lindsley wrote a two-page report for BOP stating that pentobarbital will take effect so rapidly the prisoner wouldn't feel a thing. He concluded, "Of all the available options and protocols in use today, I believe this protocol to be the most humane."
Lindsley declined to be interviewed, citing Justice Department instructions. He did not disclose his compensation, but he was hired through a contract with a consulting firm called Elite Medical Experts that the Justice Department paid $22,000 in the same month as Lindsley's report. The company's CEO, Dr. Burton Bentley II, did not respond to requests for comment.
BOP's second expert witness was a medical doctor: retired California anesthesiologist Joseph F. Antognini. Antognini has said he personally opposes the death penalty as a Catholic. But he also said he believes states have a right to his advice, comparing it to criminal defendants' right to a lawyer.
Antognini has not addressed how he squares his testimony supporting executions with his Hippocratic oath. He did raise ethical considerations when he was asked to compare lethal injection to poison gas (a comparison between methods, like the one Lindsley made). "Recommending one method of execution over another, I guess that's an ethical issue for me," he said in a deposition.
Antognini's rare position as a doctor vouching for lethal injection has made him a valuable witness in capital cases, including a Missouri case that later reached the Supreme Court. Antognini charges $400 an hour, $2,000 for a deposition, $4,000 per day in court and $2,000 per travel day.
In a deposition in the Missouri case, which involved the same lethal injection drug, Antognini testified that pentobarbital would make the prisoner unconscious within 30 seconds and people can't suffer while they're unconscious. "Can you explain to me how you would have suffering in somebody who is unconscious?" Antognini said. "I don't see how that can happen based on my understanding of how all this works."
Yet just a few minutes earlier Antognini had acknowledged, "We don't know how anesthetics work." Scientists understand how the drugs act in the brain on a cellular level, he explained, but not how they produce unconsciousness.
The Supreme Court accepted Antognini's pentobarbital testimony. Other courts have been skeptical, ascribing his views "little or no weight."
Reached by phone, Antognini said he was busy and agreed to talk at a later time. When that time came, Antognini declined to comment. "I wish you all a very merry Christmas," he said, and hung up.
"Some Objective Factor"
By the summer of 2019, BOP determined that its drug supply was secure and it was ready to schedule executions. The agency gave Barr a list of 14 prisoners, out of about 60 on death row, who had exhausted their appeals. The Justice Department has refused to disclose this list. (Court records include a list from 2017 with 10 names, but they must not overlap entirely because two of the prisoners who Barr chose in 2019 were not on the earlier list.)
Barr decided whom to execute with the help of the then-deputy attorney general, Jeffrey Rosen (set to become the acting attorney general), and aides including Paul Perkins and Timothy Shea (who later became acting U.S. attorney in Washington and now leads the Drug Enforcement Administration). The officials mulled executing all 14 but decided to start with five.
They chose the five, according to Weinsheimer's deposition, for the same reason that Barr would publicly announce on July 25, 2019: They were "convicted of murdering, and in some cases torturing and raping, the most vulnerable in our society — children and the elderly."
"There was an effort to find some objective factor in looking at the 14," Weinsheimer said. "This was an aggravating factor that seemed to apply."
In fact, that wasn't true. Barr's summary of the case of Daniel Lee incorrectly said he "murdered a family of three, including an 8-year-old girl." The undisputed evidence was that Lee refused to kill the girl, so his co-defendant did. The co-defendant was sentenced to life in prison, while Lee was sentenced to death.
Weinsheimer said he didn't know if there were other death row inmates who murdered children or the elderly. There were, according to a review by ProPublica.
Barr's announcement also justified the executions on the basis that "we owe it to the victims and their families." This also was not true in Lee's case: Family members of Lee's victims have publicly come out against executing him (as have the prosecutor and judge). The families of the four other prisoners' victims supported the executions. In any event, the Justice Department didn't consult victims' family members when deciding who to kill, Weinsheimer said in his deposition.
The Justice Department also didn't review the prisoners' physical or mental health as part of its selection, according to Weinsheimer. One of the five, Alfred Bourgeois, had an IQ between 70 and 75, and his lawyers argued he is intellectually disabled. Another, Wesley Purkey, suffered from schizophrenia, dementia and Alzheimer's disease, which his lawyers said made him unable to understand the reason for his execution.
Weinsheimer said the Justice Department decided to schedule the executions in the order that the prisoners were convicted, with the oldest first. However, they were not the oldest capital convictions, according to ProPublica's review.
As for the executions' timing, Barr's announcement did not explain why, after a 17-year hiatus, the first three executions were scheduled within one week of each other. BOP officials voiced concern that these back-to-back executions would put more stress on their staff, the agency's lawyer said in a deposition. (After a 2014 lethal injection in Oklahoma went gruesomely awry, the state's investigation concluded that one contributing factor was having two executions scheduled that day.) Nevertheless, BOP's lawyer said the agency booked three executions in one week because of "guidance from the attorney general." Weinsheimer denied that Barr gave a "direction" on how to schedule the executions.
"Moot"
Even prisoners who have exhausted their post-conviction appeals can go back to court to try to stop their execution once a date is set. A federal judge in Washington put the executions on hold in November 2019. The appeals court disagreed in April. Barr swiftly rescheduled the executions for Lee, Purkey and Dustin Honken, in a span of four days in July. In this announcement, Barr cut two from the original five (Bourgeois and Lezmond Mitchell), and added a new prisoner, Keith Nelson. The unifying theme, he said, was "murdering children," repeating his inaccurate summary of Lee's crime.
On the day Lee was supposed to be executed, the judge in Washington ordered a new injunction. The appeals court declined to intervene, so the Justice Department went to the Supreme Court.
The Supreme Court's conservative majority has been consistently hostile to last-ditch reprieves in capital cases. "Courts should police carefully against attempts to use such challenges as tools to interpose unjustified delay," Justice Neil Gorsuch wrote in a 2019 case (the Missouri execution that featured Antognini's testimony).
Read More
The Trump administration is rushing to approve dozens of eleventh-hour policy changes. Among them: The Justice Department is fast-tracking a rule that could reintroduce firing squads and electrocutions to federal executions.
The conservatives have been equally unsympathetic to objections to lethal injection, considering that the court never found a constitutional problem with "traditionally accepted methods" such as hanging, electrocution and firing squad. "The Eighth Amendment does not guarantee a prisoner a painless death," Gorsuch wrote in the Missouri case, "something that, of course, isn't guaranteed to many people, including most victims of capital crimes."
Early on July 14, five justices ruled that Lee's execution could go ahead, saying that he had "not made the showing required to justify last-minute intervention." Technically, Lee's death warrant had expired at midnight, but the government issued a new same-day notice and went ahead with the execution around 4 a.m. Lee's lawyers protested that there was still a separate court order that the Supreme Court hadn't addressed, so officers left Lee on the gurney while government lawyers worked to wipe out that last obstacle. "That cautious step, taken to ensure undoubted compliance with court orders, is irreconcilable with the suggestion that the department 'rushed' the execution or disregarded any law," Rosen, the deputy attorney general, wrote in a July op-ed. Less than an hour after a federal appeals court granted the government's request, Lee was dead.
"Today, Lee finally faced the justice he deserved," Barr said in a statement.
Later that day, at a White House press conference, Trump referred to Lee's execution as part of his attack on the Democratic Party platform. "Abolish completely the death penalty," he said. "You know what happened today with regard to the death penalty."
Trump's campaign was more explicit in an email blast the next day. "President Trump ensured total justice for the victims of an evil killer," the campaign told supporters. "With the Trump administration slated to administer total justice to three more child murderers and rapists in the coming weeks, Biden should explain why they should be protected from paying the ultimate price for their evil, horrific crimes."
That same day, July 15, Purkey was scheduled to die. Again after 2 a.m., a sharply divided Supreme Court lifted the outstanding court orders. Purkey's lawyers rushed to federal district court for a new emergency stay on the basis that his Alzheimer's and schizophrenia left Purkey unable to understand his sentence. But the Justice Department made clear that it would not wait to let that petition play out.
In a "courtesy notice" emailed to one of Purkey's lawyers at 2:03 a.m. on July 16, a senior Justice Department official said the execution would go forward at 4 a.m., despite the new court filing. "Your colleague asked me whether the govt would delay the execution to allow the judge … to consider the stay application," Hashim Mooppan, counselor to the solicitor general, said in the email. "In light of the Supreme Court's orders today and on Tuesday morning, the government will not delay the execution further. Absent a court order barring the execution, the govt intends to proceed."
The judge, in fact, did say the execution should halt while he considered the motion, but he swiftly denied it, and chastised Purkey's lawyers for "procedural gamesmanship."
"Despite the risk of irreparable harm to Mr. Purkey, the balance of equities do not weigh in his favor," wrote the judge, James R. Sweeney II, who was appointed by Trump in 2017. Sweeney's brief order did not specify what equities he weighed, but the government had argued that Purkey's sentence had already been upheld multiple times.
As Purkey's lawyers rushed to appeal, BOP went ahead with placing an IV in Purkey's arm. He was dead before the appeals court made its ruling. The court later dismissed Purkey's appeal as "moot" because he was already dead.
Honken died the next day, the third that week.
"A Personal Interest"
As prisoners desperately fought the government's execution plans in court, they argued that overdosing on pentobarbital would be so excruciating that even death by firing squad would be less painful. Justice Department lawyers chafed at the suggestion. In response, they said firing squads were "more primitive" than lethal injection, and reintroducing them would be a "regressive change."
Two weeks later, however, the agency took steps to do just that. The Justice Department proposed a regulatory change to authorize execution methods besides lethal injection, including firing squads, which remain legal in three states. "This proposed rule would provide the federal government with greater flexibility to conduct executions in any manner allowed by federal law," the agency said. "The proposed rule would therefore forestall potential future arguments by prisoners in litigation."
The proposal made other tweaks to the department's regulations to address issues raised in litigation — not exactly admitting error, but tacitly acknowledging cracks in the government's legal foundation.
While the proposal was formally signed by Barr, its point person was Laurence E. Rothenberg, a deputy assistant attorney general in the Office of Legal Policy. Though he is a career employee, Rothenberg's LinkedIn profile picture shows him standing proudly with Barr, and he has staked out a public position supporting the death penalty.
In a 2004 law journal article (also published by the conservative Federalist Society), Rothenberg described the death penalty as "intrinsically just." He also defended executing juvenile offenders against claims that doing so violates international law.
In another article, from 2006, Rothenberg and a Justice Department colleague attacked common critiques of the death penalty. "The extent of racial disparities in capital cases in the United States has been vastly exaggerated," they wrote.
Rothenberg has said that his criminal justice views are shaped by a family tragedy. "I also have a personal interest in, and commitment to, this work, as the son of a murder victim," he said in 2009 congressional testimony about a victims rights law. In 1974, Rothenberg's parents were shot, his father fatally, on a trip to the Virgin Islands. The shooter was convicted of murder and sentenced to life in prison.
The regulation became final the day after Thanksgiving.
"It Didn't Go Well"
For the next round of executions, Barr's announcement simply said that the two prisoners, William LeCroy and Christopher Vialva, were "convicted of murder." He gave no other reason or explanation for their selection.
Earlier this month, the Justice Department executed Vialva's co-defendant, Brandon Bernard. Bernard was 18 at the time and did not pull the trigger. The prosecutor and five of the nine all-white jurors who convicted Bernard, who is Black, have since said his life should be spared. The reality star Kim Kardashian tried unsuccessfully to convince Trump to commute his sentence.
At the federal death row facility in Terre Haute, Indiana, the inmates are allowed to leave each other bequests, according to The New York Times. Alfred Bourgeois received his friend Bernard's wrist watch for the single day before it was his turn to die.
Bourgeois was strapped to a gurney in the middle of a green-tiled room, an IV in his arm. As the pentobarbital flowed, Bourgeois' stomach heaved and popped, according to George Hale, a public radio reporter who witnessed the execution. The apparent gasping for breath was consistent with how lawyers have described the drowning sensation that the injection could cause.
Spent some time reviewing my notes and @NPR coverage from the five most recent federal executions in Terre Haute, Indiana. The execution of Alfred Bourgeois last Friday stands apart from the others in several important ways. It didn't go well.— George Hale | جورج هيل (@georgehale) December 16, 2020
Bourgeois' death took 28 minutes, almost twice as long as Bernard's. Hale said, "If Alfred Bourgeois was suffering that night, he suffered for a long time."
There are three more federal executions scheduled in January — eight, six and five days before Biden's inauguration.
Most Emailed
What to Read Next
New video, found in an archive of data uploaded to Parler, includes a fresh look at the mob's confrontation with Eugene Goodman, the officer credited for luring rioters away from senators during the early moments of the Capitol riot.
Allegations of racism against the Capitol Police are nothing new: Over 250 Black cops have sued the department since 2001. Some of those former officers now say it's no surprise white nationalists were able to storm the building.
How one man went from attending President Barack Obama's inauguration to dying in the mob protesting Donald Trump's election loss during the Capitol insurrection.
Private executioners paid in cash. Middle-of-the-night killings. False or incomplete justifications. ProPublica obtained court records showing how the outgoing administration is using its final days to execute the most federal prisoners since World War II.
Ultimate Proof: Covid-19 Was Planned to Usher in the New World Order
Tuesday, September 29, 2020 10:34 1. Medical Doctors Declare That The Pandemic Was Planned
A group of over 500 medical doctors in Germany called 'Doctors for Information' made a shocking statement during a national press conference: (1)
'The Corona panic is a play. It's a scam. A swindle. It's high time we understood that we're in the midst of a global crime.'
This large group of medical experts publishes a medical newspaper on 500,000 copies every week, to inform the public about the massive misinformation in the mainstream media.
They also organize mass protests in Europe, like the one on August 29, 2020 where 12 million people signed up and several millions actually showed up.Learn How a 70-Year-Old Veteran Built a Small Nuclear Root Cellar (Bunker) in His Backyard With Only $421Click Here If You're Ready to Give Up the Burden of Your Belly Fat, and Bring Excitement, Comfort and Satisfaction Back into Your Life…
Why do these 500+ medical doctors say the pandemic is a global crime? What do they know, that we don't?
One of the many protests against the "plandemic" that you will not see in the mainstream media
2. Hundreds Of Spanish Medical Doctors Say The Pandemic Is Planned
In Spain a group of 600 medical doctors called 'Doctors for Truth', made a similar statement during a press conference.
Doctors for Truth, SpainFOLLOW BEFORE IT'S NEWS ON TELEGRAM – https://t.me/BeforeitsNewsHow To Manifest Anything You Desire In Life
'Covid-19 is a false pandemic created for political purposes. This is a world dictatorship with a sanitary excuse. We urge doctors, the media and political authorities to stop this criminal operation, by spreading the truth.' (2)
Germany and Spain are just two examples. Similar large groups of hundreds of medical experts exist in countries across the world.
In the USA a documentary called PLANDEMIC, which exposes COVID-19 as a criminal operation, is supported by over 27,000 medical doctors!
Why are these thousands of medical professionals worldwide saying the pandemic is a crime? What information do they have access to, that we are not getting from the mainstream media?
I invite you to look at the following facts with an open mind and then come to your own conclusions…Have You Been Struggling With Obesity But Can't Figure Out Why? You MUST Watch This Now!
3. In 2015 A Testing Method Was Patented For… COVID-19
In 2015 a 'System and Method for Testing for COVID-19' was patented by Richard Rothschild, with a Dutch government organisation.
Did you catch that? In 2015 – four years before the disease even existed – a testing method for COVID-19 was developed. (2B)
Take a deep breath and let that sink in for a while…NEW Breakthrough Product Helps You To Look and Feel Better GUARANTEED! Must-See Video
4. Millions Of COVID-19 Test Kits Sold In 2017 And 2018
As we know the new COVID-19 disease appeared in China towards the end of 2019. Therefore it was named COVID-19 which is an acronym for Corona Virus Disease 2019.
Data from the World Integrated Trade Solution, however, shows something astonishing:
"in 2017 and 2018 – two years before COVID-19 – hundreds of millions of test kits for COVID-19 were distributed worldwide."
HNEX HydroNano EXtracellular Water – Anti-Viral, Anti-Pathogen, Anti-Bacterial – Light Years Beyond Colloidal Silver
'Quick! Hide It!!'
This baffling data was discovered by someone on September 5, 2020, who posted it on social media. The next day it went viral all over the world.
On September 6 the WITS suddenly changed the original designation 'COVID-19' into the vague 'Medical Test Kits'.
This is not allowed in trade, because you always have to be specific. There are many types of test kits for different diseases.
The fact that they removed the specification 'COVID-19', after this data became known worldwide, proves that they don't want anyone to know about it.Deep Sleep – Energy – Vitality — This Trace Mineral Complex Will Change How You Feel
They however forgot to delete one detail: the product code for these 'Medical Test Kits' is 300215 which means: 'COVID-19 Test Kits'.
Their cover up came too late: this critical information was uncovered and is being revealed by millions worldwide. You can download a PDF that shows the original data of this website.
Two years before the outbreak of COVID-19 the USA, the EU, China and nations around the world started exporting millions of diagnostic test instruments for… COVID-19, a disease that supposedly didn't even exist back then.
6. The COVID-19 'Project' Is Planned Until 2025Discover How To Survive in North America in Case of an Emergency
The World Bank shows that COVID-19 is a project that is planned to continue until… end of March 2025! So the intention is to continue it for another FIVE YEARS. (2C)
7. Anthony Fauci Guaranteed A Pandemic Within The Next Two Years
In 2017 Anthony Fauci made a very strange prediction, with an even stranger certainty.
With complete confidence Fauci announced that during the first term of President Trump a surprise outbreak of an infectious disease would surely happen.ALERT – Try This New Tech and You'll Never Run Out of Clean Drinking Water Again! (VIDEO)
Here's what he said: (3)
"There is NO QUESTION there is going to be a challenge for the coming administration in the arena of infectious diseases.
"There will be a SURPRISE OUTBREAK. There's NO DOUBT in anyones mind about this."
How could Fauci guarantee a surprise outbreak to happen during the first term of the Trump administration? What did he know, that we don't?
Learn How To Manifest Anything You Desire In Life. Click Here For Proof
8. Bill And Melinda Gates Guaranteed An Imminent Global Pandemic
In 2018 Bill Gates publicly announced that a global pandemic was on it's way that could wipe out 30 million people. He said this would probably happen during the next decade. (4)
Melinda Gates added that an engineered virus is humanities greatest threat and also assured this would hit humanity in the coming years. (5)
'A global pandemic is ON IT'S WAY. An ENGINEERED VIRUS is humanities greatest threat. This will happen in the NEXT DECADE.' – BILL GATES, in 2018
Deep Sleep – Energy – Vitality — This Trace Mineral Complex Will Change How You Feel
Let their choice of words resound into your mind for a moment…
They claim that the dense population of the world guarantees this imminent global pandemic.
But let's be honest: most of the earth is uninhabited. Just fly over America in an airplane and look out the window. You see empty space most of the time, with a few cities here and there. Most of the United States is still wide open and empty.
The same goes for the rest of the world.
Australia, Russia, India, China, America, Africa… it's wilderness for the most part. Our planet isn't nearly as populated as Bill Gates wants us to believe. This world map shows it clearly…Learn How To Sharpen Your Focus, Improve Mental Clarity and Enhance Mood Functions
Most of the earth is totally void of any human presence. So the idea that the world is vastly overpopulated and is therefor bound to give rise to an imminent global pandemic is a lie.
[The powers that shouldn't be also use this excuse to justify a reduction in the world's population – i.e. depopulation.]
The Gates also claimed that air travel was sure to create a global pandemic. But countless people have been traveling in airplanes the past century.
Did that give rise to constant outbreaks of global pandemics? Of course not!Try THIS Smart Meter Shield and Cut Radiation by 98%! It's Why the Illuminati Are Freaking Out! (VIDEO)
Their arguments why they guaranteed a global pandemic in the next few years are lies. So what is their real basis to make such guaranteed predictions?
9. Practicing For A Pandemic
A few months before the outbreak, Bill Gates – the world's nr 1 vaccine dealer – organized an event in New York City. Guess what the event was all about? It was a 'coronavirus pandemic exercise'.
Yes, you read that right:
Bill Gates organized a coronavirus pandemic exercise, right before it happened!Car Waxes are a SCAM. Amazing Product Repels Dirt for Years With Patented Teflon Protection!
On the large display in the auditorium, you see the text printed: 'We need to prepare for the event that becomes a pandemic.' This pandemic exercise was called Event201 and took place in October 2019, literally right before the outbreak.
Their conclusion was that all of humanity must be vaccinated…
10. Excitement About Selling Vaccines In The Next YearDiscover All the Edible and Medicinal Plants in North America in Case of an Emergency
Shortly after this 'exercise for a coronavirus pandemic' Bill Gates tweeted:
"I'm particularly excited about what the next year could mean for one of the best buys in global health: vaccines." – Bill Gates, Dec. 19, 2019
Think about this: the world's nr 1 vaccine dealer guarantees a global pandemic to occur in the next few years, and his wife said we should all fear an engineered virus that is 'on its way'. Then they organize an exercise for an imminent global pandemic and say vaccines will be the only solution. Next Bill Gates tweets how excited he is about selling vaccines in the next year. Immediately after that, the announced pandemic breaks out.
Indeed, right away Bill Gates proclaims that the only solution for humanity is to buy his vaccines…ALERT – Try This New Tech and You'll Never Run Out of Clean Drinking Water Again! (VIDEO)
11. 2020 Coronavirus Pandemic Predicted In 2013
Back in 2013 a musician wrote a song called PANDEMIC. In his lyrics he described a global pandemic that kills millions, shuts down economies and gives rise to riots.
His song literally described in great detail what we are seeing in our world today, seven years later.
He even mentioned the exact year of the pandemic: 2020, and the specific type of virus: a coronavirus. (6)
This is a line in his lyrics from 2013:Patented Copper Supplement! You'll Never Believe What It Does Until You See the Blood Video!
'2020 combined with CoronaVirus, bodies stacking.'
This song also predicted the riots that are now raging throughout America:
'The State is rioting, using the street outside. It's coming to your windows.'
How could this musician have known in 2013 that a coronavirus pandemic would break out in 2020, and that during this pandemic riots would erupt? He explains:
'I did research back in 2012, and read the so called "conspiracy theories". You know, those investigations the media doesn't want us to look into. According to those theories pandemics were bound to happen in the decade of 2020 – 2030. So I wrote the song Pandemic about it.'Discover All the Edible and Medicinal Plants in North America in Case of an Emergency
12. Global Preparedness Monitoring Board In Sept. 2019: 'Get Ready For A Global Coronavirus Pandemic'
In September 2019 – also right before the outbreak – the Global Preparedness Monitoring Board released a report titled 'A World At Risk'.
It stressed the need to be prepared for… a coronavirus outbreak!
On the cover of the report is the picture of a coronavirus and people wearing face masks.FREE Invisible Night Vision Cap Light – Just Pay Shipping – Click Here For Details
In the report we read the following interesting paragraph:
'The United Nations (including WHO) conducts at least two system-wide training and simulation exercises, including one for covering the deliberate release of a lethal respiratory pathogen.'
Did you catch that?
They have been practicing for a deliberate release of a lethal respiratory pathogen.
13. Outbreak From China AnnouncedHow To Easily Manifest Anything You Wish Using Quantum Physics
In 2018 The Institute for Disease Modeling made a video in which they show a flu virus originating in China, from the area of Wuhan, and spreading all over the world, killing millions. They called it 'A Simulation For A Global Flu Pandemic.' That is exactly what happened, two years later.
Why did they say it would come from China? Why not Africa, where far more diseases are present? Or why not South America? Or India? How could they know there would be a flu virus coming from China and even show Wuhan as the originating area, that would infect the whole world?
Was This Coronavirus Engineered?
Where did the virus come from? One of the world's leading experts in bioweapons is Dr. Francis Boyle. He is convinced it originated from a bioweapon lab in Wuhan, the Bio Safety Lab Level 4.This is the Organic Biotin That Gives Beautiful Hair, Strong Nails and an Amazing Complexion!
This facility is specialized in the development of… coronaviruses!
They take existing viruses and 'weaponize' them, meaning they make them far more dangerous, to be used as a biological weapon.
In the following two minute video clip you see a spokesperson for the Trump administration, bioweapon expert Dr. Francis Boyle and president Trump talk about how this virus came from the lab in Wuhan.
Dr. Li-Meng Yan, a Chinese virologist (MD, PhD) fled the country, left her job at a prestigious Hong Kong university and became a whistleblower. She appeared on British television where she claimed SARS-CoV-2, the virus which causes COVID-19, was created by Chinese scientists in a lab – and she offered evidence to support her claims. You can read more on the subject HERE.
Now comes the most interesting part:Have You Been Struggling With Obesity But Can't Figure Out Why? You MUST Watch This Now!
14. In 2015 Anthony Fauci Gave This Very Lab 3,7 Million Dollars.
Figure this: the same man who guaranteed a surprise outbreak of a virus in the next two years, gave almost 4 million dollars to a lab that develops coronaviruses.
In the short clip below you can see a journalist ask president Trump about this grant given by Fauci to the Wuhan lab.
There are however more options in Wuhan where this virus could have originated from. Some believe it came from the Wuhan Virology Institute, where they also work on weaponizing coronaviruses.
15. Chinese Biological Experiments To Infect Humans With Coronavirus Exposed In 2015 By Italian State MediaUS Nuclear Target Map. Do You Live in The Danger Zone?
Five years ago, Italian state owned media Company, RAI – Radiotelevisione Italiana, – exposed dark efforts by China on viruses.
The video, which was broadcast in November, 2015, showed how Chinese scientists were doing biological experiments on a SARS connected virus believed to be Coronavirus, derived from bats and mice, asking whether it was worth the risk in order to be able to modify the virus for compatibility with human organisms.
Below is a transcription of the Italian broadcast translated in English:
Chinese Biological Experiments
Chinese scientists have created a pulmonary supervirus from bats and mice only for study reasons but there are many questionable aspects to this. Is it worth the risk? It's an experiment, of course, but it is worrisome.THIS is Why Glutathione is Called the Miracle Molecule for Health and Anti-Aging! (VIDEO)
It worries many scientists: It is a group of Chinese researchers attaching a protein taken from bats to the SARS virus, Acute Pneumonia, derived from mice.
The output is a super coronavirus that could affect humans. – (Source here, were you can read more)
16. Movies Predicted The Coronavirus Pandemic
Predictive programming is the process of informing the population about events that are soon to occur.
The past years several movies and television series were produced, about… a global coronavirus pandemic!Is This "Fat Blaster" Brain Molecule The Key To Shocking Weight Loss?
The film 'Dead Plague' depicts a global pandemic with a coronavirus and even mentions hydroxychloroquine as the cure.
Another film called 'Contagion' shows how a coronavirus spreads globally with social distancing, face masks, lock-downs, washing of hands etc. as a result.
Literally everything we see now, is predicted in detail in these movies.
17. Pandemic Depicted During Olympics Summergames In 2012
Talking about predictive programming: during the opening show of the Summer Olympics in 2012, a coronavirus pandemic was played out for the eyes of the whole world.BEFORE IT'S NEWS ON TELEGRAM * GET THE TELEGRAM APP – https://telegram.org
Dozens of hospital beds, large numbers of nurses becoming puppets of a controlling system, death lurking about, a demonic giant rising up over the world, and the whole theatre was lit up in such a way that seen from the sky it looked like a coronavirus.
Why did the Olympic Games show a coronavirus pandemic, in their opening show?NEW Breakthrough Product Helps You To Look and Feel Better GUARANTEED! Must-See Video
18. Worldwide Lockdown Predicted In 2008
The author and investigator Robin de Ruiter predicted in 2008 that there would come a global lockdown.
He said the purpose of this would be to create a new world of authoritarian control.
Because much of what he wrote back in 2008 is now happening right in front of our eyes, this book has been republished.THIS is Why Glutathione is Called the Miracle Molecule for Health and Anti-Aging! (VIDEO)
19. Journalists Predicted Planned Pandemic
In 2014 the investigative journalist Harry Vox predicted a planned global pandemic and said why the 'ruling class' would do such thing:
'They will stop at nothing to complete their toolkit of control. One of the things that had been missing from their toolkit is quarantines and curfews. The plan is to get hundreds of thousands of people infected with it and create the next phase of control.' (7)
20. 'Scenario For The Future'Discover All the Edible and Medicinal Plants in North America in Case of an Emergency
This renown researcher refers to a famous document by the Rockefeller Foundation in which everything we see happening now is literally predicted in great detail: the global pandemic, the lock-downs, the collapse of the economy and the imposing of authoritarian control.
It's all described with terrifying accuracy… ten years before it happened!
The document is titled 'Scenario for the Future of Technology and International Development'. (9)
That says it all: a scenario for the future. It has a chapter called 'LockStep' in which a global pandemic is reported as if it happened in the past, but which is clearly intended as a rehearsal for the future.CHAT/CONTRIBUTE ON TELEGRAM – https://t.me/BeforeitsNewsGroup
Rockefeller Foundation's Operation Lockstep: 'Under The Guise Of A Pandemic, We Will Create A Prison State'
The 'Scenario for the Future' continues with comparing two different responses to their predicted pandemic: the USA only 'strongly discouraged' people from flying, while China enforced mandatory quarantine for all citizens.
The first response is accused of spreading the virus even more, while the imposing of a suffocating lock-down is praised. Then it goes on to describe the implementation of totalitarian control:
"During the pandemic, national leaders around the world flexed their authority and imposed airtight rules and restrictions, from the mandatory wearing of face masks to body-temperature checks at the entries to communal spaces like train stations and supermarkets."Finally Revealed! Scientist Gives The Real Cause Of Weight Gain! See Video
Clearly the flexing of authority is the desired response. But it gets worse, according to this 'Scenario of the Future':
'Even after the pandemic faded, this more authoritarian control and oversight of citizens and their activities stuck and even intensified.'
'In developed countries, this heightened oversight took many forms: biometric IDs for all citizens, for example, and tighter regulation of key industries whose stability was deemed vital to national interests.'
Handbook For Global ControlTry This And You'll Lose 15 Pounds of Extra weight in Your Colon! (VIDEO)
Now that the announced pandemic is indeed here, the same Rockefeller Foundation came forward with step two: a handbook on how to implement new control systems during this pandemic. Only when all the required control networks are in place, can the world open up again.
When you combine the two Rockefeller documents, you see the plan:
1) First they announce a global pandemic with a coronavirus and say what it should lead to: a whole new level of authoritarian control.
2) Secondly they give practical steps on how to apply this control system.
These are illustrations and quotes from their guide:The Secret To Manifesting Anything You Desire In Life
'Digital apps and privacy-protected tracking software should be widely used to enable more complete contact tracking.'
'In order to fully control the Covid-19 epidemic, we need to test the majority of the population on a weekly basis.'
According to their 'Scenario of the future' the entire world population should get a digital ID that indicates who has received all the vaccines. Without sufficient vaccinations, access to schools, concerts, churches, public transport etc. will be denied.Tiny Self Defense Tool Drops a 270 Thug In 2 Seconds – Get Yours Now!
Now in 2020 that is exactly what Bill Gates and many governments are calling for.
21. Bill Gates Negotiated $100 Billion Contact Tracing Deal With Democratic Congressman Sponsor Of Bill Six Months BEFORE Coronavirus Pandemic
The shocking revelations were unveiled on the Thomas Paine Podcast and the Moore Paine Show on Patreon by the two investigators.
nine months after the meetings with the Gates Foundation in Rwanda — Bobby L. Rush, a Democrat from Illinois, introduced the $100 BILLION H.R. 6666, the COVID-19 Testing, Reaching and Contacting Everyone (TRACE) Act.
Everyone's Contacts Must Be CheckedHENX – Light Years Beyond Colloidal Silver! Protect Your Family!
In a leaked government video (10) we see a conversation between former American president Bill Clinton and Andrew Cuomo, the governor of the state of New York.
They discuss how to set up a large control system to test the entire population and check all their contacts. They discuss how to build an army to carry out this control system.
A Whole New Level Of Global Control
Bill Gates also made it clear that only people who have been vaccinated against Covid-19 should be allowed to travel, go to school, attend meetings and work. (11)Tiny Self Defense Tool Drops a 270 Thug In 2 Seconds Flat – Get Yours While Supplies Last
Digital vaccine ID's are already being developed (12) and Gates has a patent on the technology that makes it possible to trace an individual's body anywhere. This technology is called WO2020-060606 (13).
Also very interesting to note: An Enzyme Called LUCIFERASE Is What Makes Bill Gates Implantable Vaccine Work
In addition, Gates wants to set up a global monitoring network, which will track everyone who came into contact with Covid-19 (14).
The Plan: Inject Mankind With DNA Altering Vaccine
The famous investigative journalist Anthony Patch did years of research concerning the plans to control the world, by means of created pandemics and mandatory vaccines. During an interview in 2014 this researcher predicted the following:THIS Humic Fulvic Complex Has Provided Major Health Benefits To Thousands. (See VIDEO)
'They will release a man-made coronavirus. As a result the people will demand a vaccine to protect them. This vaccine will add a third strain of DNA to a persons body, essentially making them a hybrid.
'Once a person is injected, almost immediately their DNA undergoes a transformation. This genetic change will cause people to loose the ability to think for themselves, without them even being aware this happened. Thus they can be controlled easier, to become slaves for the elite.'
Of course that sounds insane and it is insane indeed. Yet we have to be aware that this professional investigator is no fool. He has done years of research and this is what he discovered over the years.
We must be careful not to reject sound knowledge, based on years of research, simply because of our own lack of insight in these topics.
20 Years Of Research Say: The Vaccine Will Change Our DNAI Killed Bruce Lee with the Death Touch – Caution: Don't Use it Unless Your Life is in DANGER!
Doctor Carrie Madej directed two large clinics in Georgia, before she went to the Dominican Republic to do humanitarian work. She studied DNA and vaccines for the past twenty years and made an urgent video in which she warns that there is a plan to inject humanity with very dangerous vaccines for Covid-19.
The purpose of these new vaccines will be twofold:
1) reprogram our DNA and make us hybrids that are easier to control.
2) connect us to artificial intelligence through a digital vaccine ID, which will also open a whole new realm of control.
This medical expert says she has observed multiple times how diseases were spread over populations by air craft. Because of satety reasons she is not able to share more details about this in public.Tiny Self Defense Tool Drops a 270 Thug In 2 Seconds – Get Yours Now!
Depopulate The Earth By Means Of Organized Epidemics
Dr. John Coleman is a famous Intelligence Officer from the CIA who wrote a book titled 'The Committee of 300'.
In it he explains how secret societies manipulate governments, health care, food industries, the media and so on. This book can be found on the website of the CIA. (15)
One of the primary goals of the many secret societies, that control governments and the media, is to depopulate the earth.
You can find a list of 32 'elites' who support and promote (according to their own claims) depopulation HERE.Learn How To Manifest Anything You Desire In Life. Click Here For Proof
Dr. Coleman says the following about their strategy:
'At least 4 billion useless eaters shall be eliminated by the year 2050 by means of limited wars and organized epidemics of fatal rapid acting diseases…' – DR. JOHN COLEMAN, CIA INTELLIGENCE OFFICER
Maintain Humanity Under 500,000,000
In 1980 a granite monument was erected in Georgia, called the Guidestones. A set of 10 guidelines is inscribed on the structure in eight modern languages and a shorter message is inscribed at the top of the structure in four ancient language scripts.Your Body Cries for Iodine! Here's What You Don't Know About Iodine and Your Health!
The first guideline goes as follows:
1. Maintain humanity under 500,000,000 in perpetual balance with nature.
The CIA officer Dr. Coleman revealed that one of their methods to 'maintain humanity' is to cause 'organized epidemics of fatal rapid acting diseases'.
Using Vaccines To Reduce HumanityTry This And You'll Lose 15 Pounds of Extra weight in Your Colon! (VIDEO)
During a TED talk Bill Gates echoed this goal, when he literally said that new vaccines can be used to reduce the world's population with 10 – 15%! (16)
'There are now 6.7 billion people on earth and soon there will be 9 billion. However, we can reduce that number by ten to fifteen percent if we do a good job with new vaccines, health care and birth control'. – BILL GATES, VACCINE DEALER
Covid19 Vaccine For Population Control?
Mike Adams is a published food scientist, author of the popular science book Food Forensics and founder of ISO-accredited CWC Labs.SHOCKING! Scientist Reveals The Real Cause Of Weight Gain! See Video
Years ago he said the following:
"An engineered bioweapon will be released in population centers. There will be calls for massive government funding for the vaccine industry to come up with a vaccine. Miraculously, they will have a vaccine developed in record time. Everyone will be required to line up and take this vaccine shot."
There is indeed a release of an engineered bioweapon, followed by a vaccine mandate, massive government funding for the vaccine industry and a vaccine that is being developed in record time.
The rest of his message is that this vaccine will slowly begin to kill millions – if not billions – of people over the course of a few years. It will be a kill-switch vaccine, designed to reduce the world's population.
SUMMARY: WAS THE PANDEMIC PLANNED?Try This New Way to Control the Matrix and You'll Get Anything You Want! (VIDEO)
Thousands of medical doctors call the pandemic a global crime, and a world dictatorship with a sanitary excuse.
Two years before Covid-19 came to the global scene, the European Union, the USA, China and other nations suddenly started exporting tens of millions of test kits for Covid-19.
In 2013 a musician predicts a global pandemic with a coronavirus and says this will happen in 2020. He knew this because of personal investigation of so called 'conspiracy theories'.
In 2017 Anthony Fauci guaranteed a surprise outbreak of an infectious disease during the first term of the Trump administration.
Right before the outbreak of a coronavirus pandemic, Bill Gates organized a global coronavirus pandemic exercise: Event201.Discover All the Edible and Medicinal Plants in North America in Case of an Emergency
Right before the outbreak the Global Preparedness Monitoring Board told the world to be ready for a coronavirus pandemic.
In 2018 the Institute for Disease Modeling announced a global pandemic with a flu virus, originating in China in the area of Wuhan.
In 2018 Bill and Melinda Gates announced that in the coming years there would be a global pandemic of an engineered virus.
The coronavirus SARS-CoV-2 was created in the Bio Safety Lab Level 4 in Wuhan, which received millions of dollars from Anthony Fauci.
Several movies depicted the coronavirus pandemic with great detail, and even mention hydroxychloroquine as the cure.Try This New Way to Control the Matrix and You'll Get Anything You Want! (VIDEO)
The Summer Olympics in 2012 played a pandemic of a coronavirus during their opening show.
The investigative journalist Harry Vox predicted in 2014 that a global pandemic would be caused, so the 'ruling class' could implement a higher level of authoritarian control.
The investigative journalist Anthony Patch predicted a global pandemic with a man made virus, that would be used to force a DNA altering vaccine on humanity.
Dr. Carrie Madej studied DNA and vaccines for decades and says the plan is to use the Covid-19 vaccine to start the process of transhumanism: reprogramming the human DNA.
The CIA officer Dr. John Coleman studied secret societies and says their goal is to depopulate the earth by means of organized pandemics of fatal rapid acting diseases.US Nuclear Target Map. Do You Live in The Danger Zone?
In the state of Georgia a huge monument was erected in 1980 with ten guidelines for humanity, in eight languages. The first of these 'Ten Commandments' is that humanity needs to be reduced to half a billion people.
Bill Gates said during a TED talk that new vaccines can be used to reduce the world's population with 10-15%.
The 'health ranger' Mike Adams predicted years ago what we see happening now: the release of an engineered bioweapon, followed by a vaccine mandate, massive government funding for the vaccine industry and a vaccine that is being developed in record time. He also predicted that this vaccine will kill innumerable people over the course of a couple of years.
In 2010 the Rockefeller Foundation published the 'Scenario for the future…' in which they describe a coming global pandemic, that should result in the implementation of authoritarian control over the people, which will then intensify after the pandemic.
In 2020 they publish a handbook on how to create this world of control, with a step by step guide. They say life cannot return back to normal, until the world has become 'Locked Down' with this top down control from authoritarian governments.Experience Vitality – Directly From Nature – Humic & Fulvic Trace Minerals Complex
We indeed see that Bill Gates and many others worldwide are right away seizing control in unprecedented ways, with enforcing vaccine ID's, microchips that will be implanted into people, mandating the wearing of face masks, social distancing, forced lock-downs, extreme contact tracing, and so on.
Part of this top down control is extreme censoring of every single voice from doctors, scientists or other experts that criticize what is going on.
All Predictions Were Done Shortly Before It Happened
Note that every single prediction of this pandemic was announced a few years or even months before it happened. That is significant.
Gates and Fauci lie to their audience when they say 'history tells us this will happen', but there is no historic basis for guaranteeing a global coronavirus pandemic to occur within a few months or years.Discover How To Survive in North America in Case of an Emergency
Never in history did anything like this occur, on such a global scale.
The fact that such a historically unique event was predicted in great detail – by movies, shows, investigators, medical doctors, those who finance labs that develop these viruses, those who earn billions from these pandemics, those who want to create a whole new level of control in our world, etc. – shows it was planned.
Are There Signs That The Pandemic Is Being Manipulated?
So far we have looked at indications that the pandemic was planned beforehand. If it is indeed orchestrated, then that should also be obvious during the pandemic. A planned pandemic is also a controlled pandemic.
The Plan To Control The WorldWhat Vitamin Gives You Beautiful Hair, Strong Nails, Amazing Skin and Helps Lose Weight? (VIDEO)
You may have heard the word 'globalists' before, but for those who aren't familiar with it: these are people around the world who plan to create one global government, so they can have total global control over health, religion, finances – everything.
Main players in this are the United Nations, the World Economic Forum, the World Health Organization, the European Union, the International Monetary Fund, and many others.
They recently came together in an event called DAVOS, where they expressed how the pandemic will be used to deploy their plans.
Here are some of the statements they made: (18)
'Now is the historic moment in time, not only to fight the virus, but TO SHAPE THE SYSTEM.
The pandemic represents a window of opportunity to RESET OUR WORLD.I Killed Bruce Lee with the Death Touch – Caution: Don't Use it Unless Your Life is in DANGER!
The world must act jointly and swiftly to REVAMP ALL ASPECTS of our societies and economies, from educational to social contacts and working conditions.
EVERY COUNTRY, from the United States to China, must participate, and every industry, from oil and gas to tech, must be TRANSFORMED.' – Klaus Schwab, Funder of the World Economic Forum
A major leader of gobalism, is the World Economic Forum, founded by Klaus Schwab. He created a 'spinning wheel' with all their objectives. On it we can see the following three 'projects': Covid19 followed by Global Governance, and Internet Governance.
Good read: The Response To Coronavirus Is The New World Order / Agenda 2030
Nobody Wants These Organizations
Not a single human on the earth has voted for these organizations to even exist, let alone take full control of our lives, families, communities, jobs, health, industries, etc. Yet they present themselves as our 'world leaders' who are planning our entire future.
The World Health Organization presents itself as the global boss over our health, without anyone of us having chosen for them.
They apply a tyranny in mainstream media and social media, where no expression of medical or scientific expertise is allowed, unless it is in line with the guidelines of this 'World' organization.Tiny Self Defense Tool Drops a 270 Thug In 2 Seconds – Get Yours Now!
Tens of thousands of medical doctors and scientists have been censored all over the world, by Facebook, Youtube and Twitter. Why? Because these social media giants state that ONLY what the World health Organization says, is true.
All of humanity must submit to these people who have positioned themselves over all of us, without ever asking our opinion or even consulting with other medical experts.
In fact, every single medical expert speaking out against their decisions is censored.
This means complete loss of medical freedom, loss of freedom of speech, loss of true science, loss of true journalism and an imposing of dictatorships by organizations that nobody voted for, lead by people nobody wanted and yet they simply seize ownership of our world.
They are the big fat mean bully on the playground, that plays boss over everyone.Tiny Self Defense Tool Drops a 270 Thug In 2 Seconds Flat – Get Yours While Supplies Last
World Health Organization Is Run By A Terrorist
The head of the Word Health Organization, Tedros Adhanom Ghebreyesus, is a member of a violent revolutionary communist party in Ethiopia, Tigray People's Liberation Front. (19)
The Department of Homeland Security clearly states:
"The TPLF qualifies as a Tier III terrorist organization… on the basis of its violent activities…"HENX – Light Years Beyond Colloidal Silver! Protect Your Family!
Let this get through to you: the man directing the World Health Organization is literally a communist terrorist, who has been involved in murdering thousands of innocent people, trying to impose communism on Ethiopia.
And this man is bullying the entire world, telling all of us what we can and cannot do, censoring every medical professional who has a different opinion, demanding blind obedience from all of humanity, while imposing mandates to be vaccinated by their number one financial sponsor: Bill Gates.
Is this the world you want to live in, from now on?
More And More Pandemics, Untill Mankind Submits
These globalists even threaten humanity with more suffering, if we don't submit to their total control. Prince Charles recently joined DAVOS and publicly stated:Have You Been Struggling With Obesity But Can't Figure Out Why? You MUST Watch This Now!
"There will be more and more pandemics, if we don't do 'the great reset' now." (18)
Bill Gates already calls this 'pandemic one' and is talking about 'pandemic two and three'.
The investigator who back in 2013 predicted a coronavirus pandemic to occur in 2020, followed by riots, said the plan is to create series of pandemics during 2020-2030.
This decade is the selected timeframe to turn the world into one big banana republic, run by mad powerhungry men, who depopulate the earth, and enslave the rest of humanity.
They are planning to cause as many pandemics as needed, in order to break the back of humanity, until everybody submits to their global control.How To Manifest Anything You Desire In Life
Are you beginning to understand why more than 500 medical doctors from Germany, 600 doctors from Spain, thousands of medical experts from the USA and many more all over the world are calling this pandemic a 'global' crime'?
Leaders Of Catholic Church Warn Humanity
An archbishop and several cardinals of the Roman Catholic Church wrote a letter to humanity, to warn us for gloval tyranny under the guise of Covid-19.
This is an excert of this historic message, that has been translated in many languages and was sent to leaders all over the world. (20)
"We have reason to believe, on the basis of official data on the incidence of the epidemic as related to the number of deaths, that there are powers interested in creating panic among the world's population with the sole aim of permanently imposing unacceptable forms of restriction on freedoms, of controlling people and of tracking their movements. The imposition of these illiberal measures is a disturbing prelude to the realization of a world government beyond all control."Finally Revealed! Scientist Gives The Real Cause Of Weight Gain! See Video
Is There Hope? What Can We Do?
Is there any hope for our future, or are we surrendered to the merciless hands of these wicked mega-billionaires who want to depopulate the earth and seize total control over humanity?
Yes, there is hope. The future is brighter than we can even imagine!
This is not a doom and gloom scenario, but a wake up call for humanity to stop blindly believing the mafia-media and perverse politicians, and rise up as one for a future of freedom.BEFORE IT'S NEWS ON TELEGRAM * GET THE TELEGRAM APP – https://telegram.org
I invite you to join a unique and historic movement of Global Freedom Fighters, who will lead humanity into a new era of hope, restoration and more freedom than we have ever known.
Source: StopWorldControl.com / References:
1: German group of Doctors For Information
2: Spanish group of Doctors For Truth
2B: Richard Rothshild patented a testing method for COVID-19 in 2015Discover How To Survive in North America in Case of an Emergency
2C: World Bank shows planned end date of project COVID-19
3: Fauci guarantees an outbreak with the next two years.
4: Bill Gates announced a global pandemic
5: Melinda Gates says humanities greatest threat is an engineered virus
6: Lyrics of 2013 song that predicted coronavirus pandemic in 2020Get in the Fight! Tithe to our Ministry and Help Finish Recording God's Word Seen on Every Page!
7: Harry Vox predicted the global pandemic
8: Robin de Ruiter predicted lockdowns
9: Scenario for the future described global pandemic
10: Andrew Cuomo talks with Bill Clinton about authoritarian control
11: Bill Gates talks about a digital ID to control peopleSHOCKING! Scientist Reveals The Real Cause Of Weight Gain! See Video
12: Linking vaccines to a digital ID
13: Gates has pattent on technology to trace a body anywhere
14: Gates wants a global monitoring system
15: Download the book of CIA officer Coleman
16: Gates talks about reducing world population using vaccinesCar Waxes are a SCAM. Amazing Product Repels Dirt for Years With Patented Teflon Protection!
17: Tens of millions of Covid-19 test kist were exported by the EU, USA, China etc in 2017 and 2018
18: DAVOS and the gathering of the globalists
19: The head of the World Health Organization is member of violent terorrist group
20: Letter from archbishop and cardinals to humanity
Ultimate Proof: Covid-19 Was Planned to Usher in the New World OrderHow To Manifest Anything You Desire In Life
Source: http://tapnewswire.com/2020/09/ultimate-proof-covid-19-was-planned-to-usher-in-the-new-world-order/ You May Like: MD: if You Have Toenail Fungus, Do This Immediately (Watch) 60 Second Ritual Rebuilds Your Teeth and Gums (Watch) If You Like to Play, this City-Building Game is a Must-Have. No Install. If You Like to Play, this City-Building Game is a Must-Have. No Install. If You Like to Play, this City-Building Game is a Must-Have. No Install. If You Like to Play, this City-Building Game is a Must-Have. No Install.
Before It's News® is a community of individuals who report on what's going on around them, from all around the world.
Anyone can join.
Anyone can contribute.
Anyone can become informed about their world.
"United We Stand" Click Here To Create Your Personal Citizen Journalist Account Today, Be Sure To Invite Your Friends.
1/13 From 1950: Cole, Dickson Deals; Wilson, Monroe, Teke, Forster Signed; Kendall No Go; HBD Kevin, Elmer & Odell
SpaceX aborts third Starship static fire attempt minutes before ignition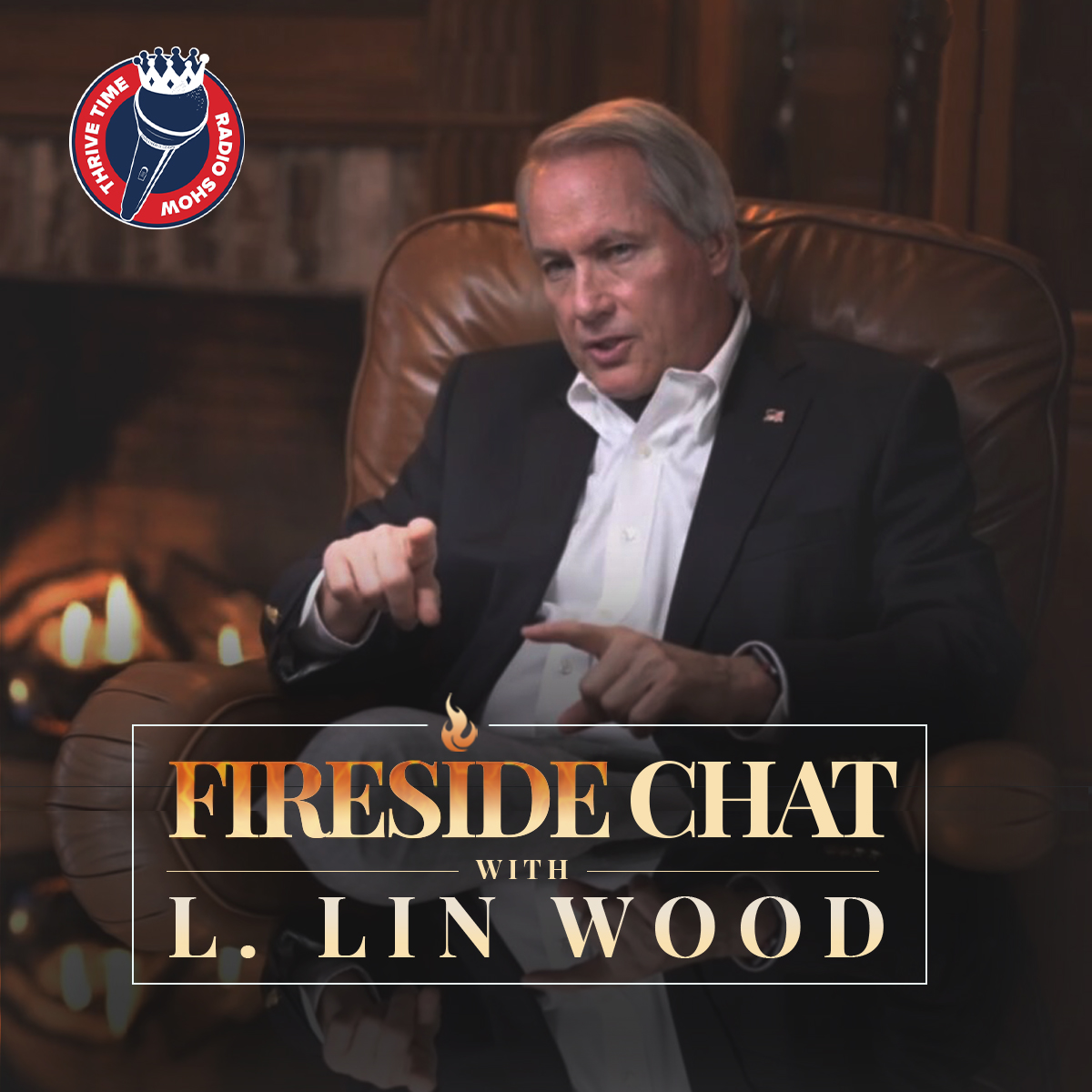 Today's Interview with Lin Wood, Epstein is alive, (Before The Pence Betrayal and Treason) War With China Soon
5 Best Neighborhoods in Tennessee
Face covering – some pretend law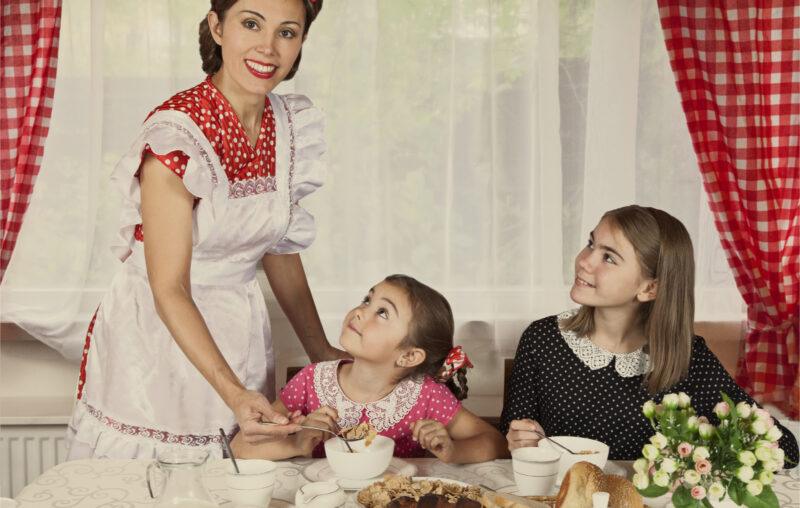 In the Asian Flu of 1957-58, They Rejected Lockdowns
CDC Arresting People Breaking COVID-19 Quarantine -CDC Officers With Assault Rifles Everywhere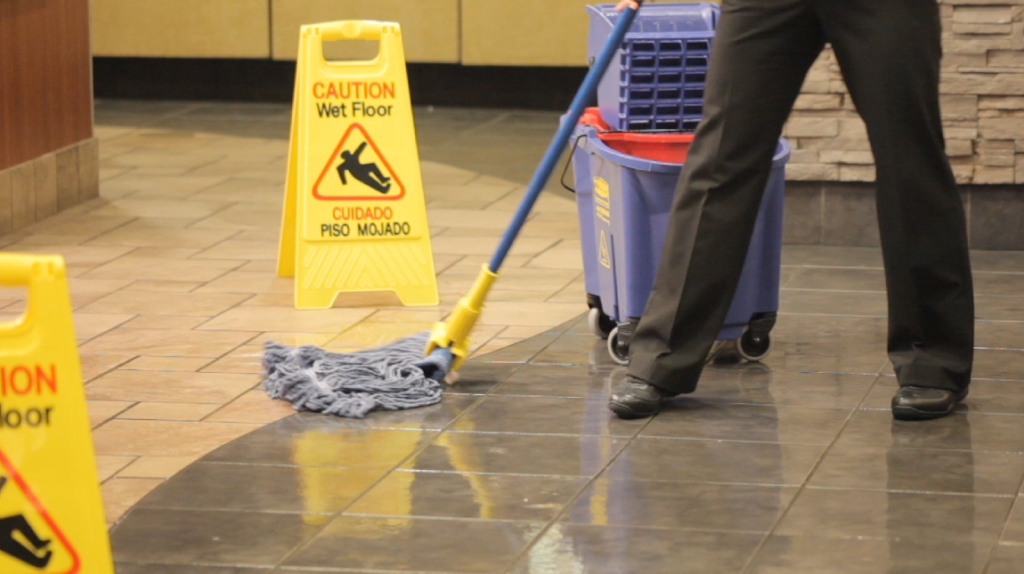 Small Towns Are Bigger than We Think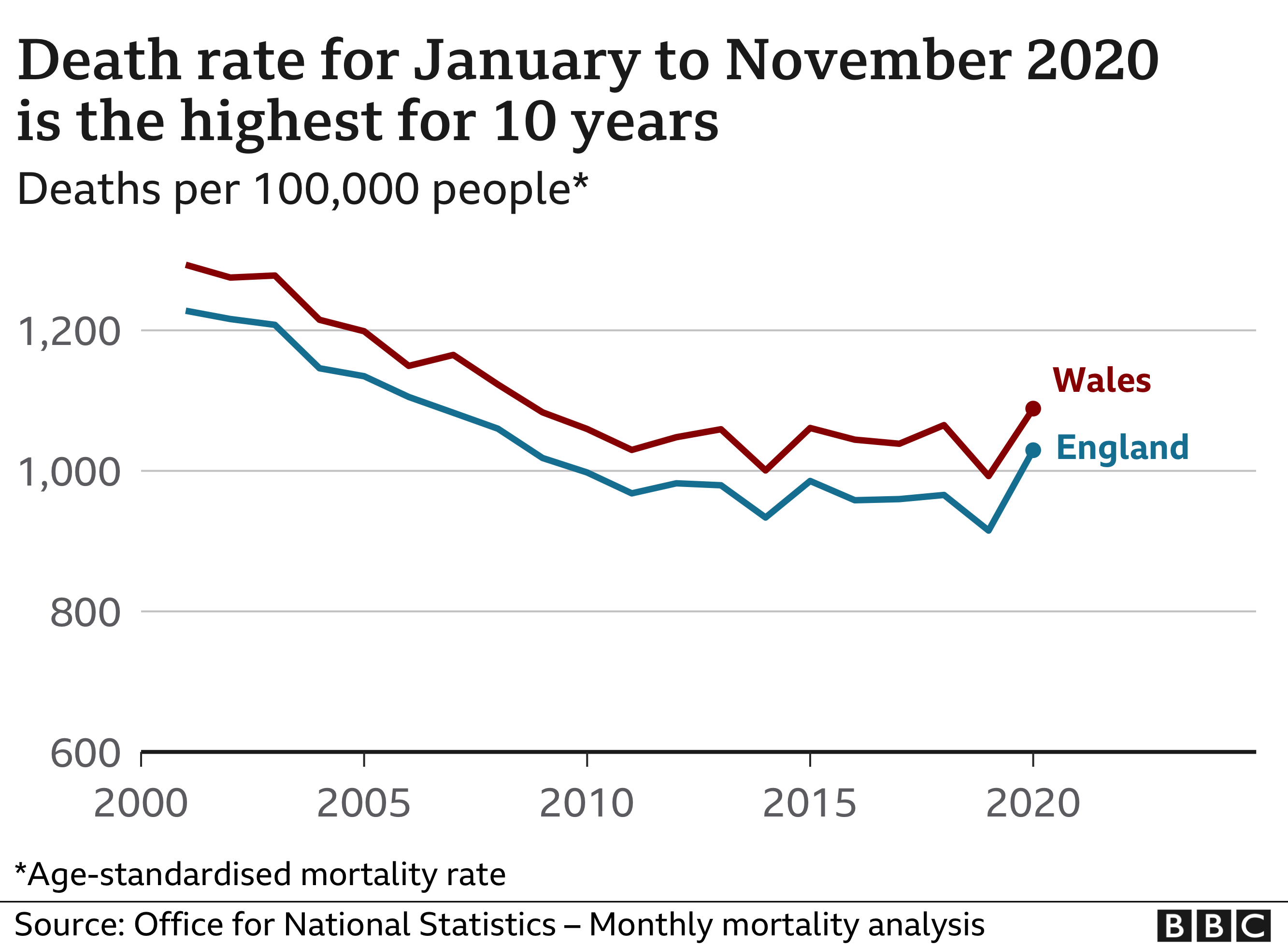 2020 saw most deaths since 1918 2008
Pope Francis: Praise God above all in difficult moments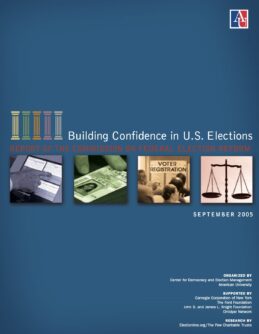 The Fate of Philanthropic Funding for Faded "Blue Ribbons"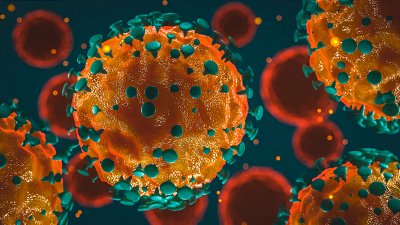 Criminal Correlation Between Vaxxtermination Roll-Out & 'COVID Deaths'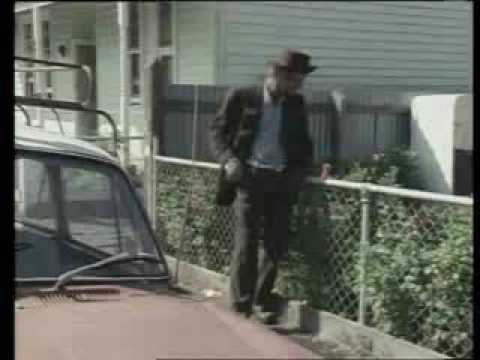 Adventure: two approaches, plus a third – by Sackerson
What's New in Ecommerce, January 2021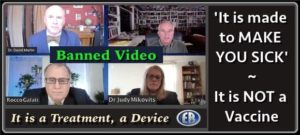 "This is Not A Vaccine" – It's a Medical Device to Make Us Sick [VIDEO: Focus on Fauci]
"Nancy Pelosi arrested for high treason"
6 Steps to Create the Perfect Workspace
Methanol Fuel Cells Get An Improvement
UN Refugee Agency Calls on European Union for 'New Chapter for Refugee Protection' across Europe and Beyond
How to Feed a Family of 5 For $350 Per Month
News and Weather Briefing for Wednesday, January 13, 2021
Aliens and AI: Catholic society looks at science questions from a faith perspective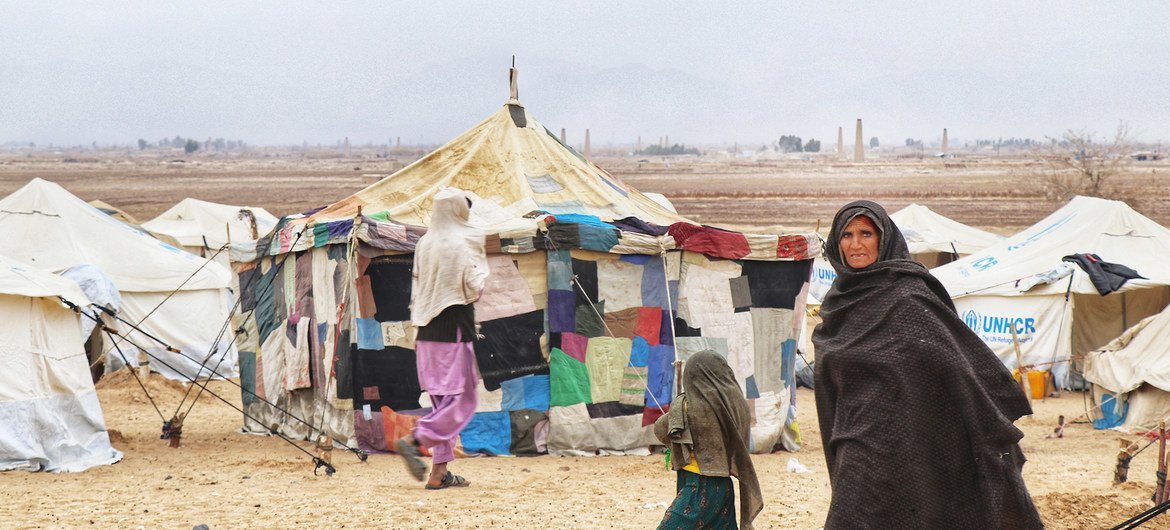 Humanitarians Seek $1.3 Billion to Help Millions of People in Need of Life-Saving Assistance in War-Weary Afghanistan
Wanted: Citizen Reporters,
Whistler Blowers, Insiders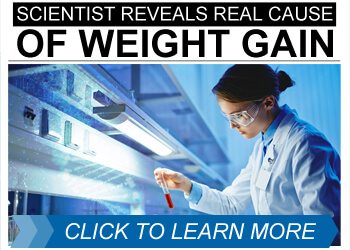 Kim Clement Prophesy over President Trump for 2020 – 2 terms !!! US Nuclear Target Map. Do You Live in The Danger Zone?