They Shoot Horses Don't They ? December 12th 2020

They Shoot Horses, Don't They ? (1969) [HD … – YouTubewww.youtube.com › watch1:59:58… Don't They? is a 1969 American depression-era melodrama film based … Your browser does not …16 Jul 2018 · Uploaded by Graeme
They Shoot Horses, Don't They? Official Trailer #1 … – YouTubewww.youtube.com › watch3:06Your browser does not currently recognize any of the video formats available. … The lives of a disparate …5 Oct 2012 · Uploaded by Movieclips Classic Trailers
Racing Cars – They Shoot Horses Don't They (1977 … – YouTubewww.youtube.com › watch3:24Your browser does not currently recognize any of the video formats … in 1977, and was inspired by the film …3 Mar 2012 · Uploaded by silksashbash
They Shoot Horses, Don't They? – YouTubewww.youtube.com › watch3:06Trailer for Sydney Pollack's marvelous 1969 film They Shoot Horses, … Your browser does not currently …26 Sept 2010 · Uploaded by TheCinematte
They Shoot Horses, Don't They? (1969) – IMDbwww.imdb.com › titleThey Shoot Horses, Don't They? (1969) · Videos · Photos · Cast · Storyline · Did You Know? · User Reviews · Frequently Asked Questions · Details … Rating: 7.9/10 · ‎16,117 votes‎Full Cast & Crew · ‎Taglines · ‎Plot Summary · ‎User Reviews
They Shoot Horses, Don't They? (1969) – Connections – IMDbwww.imdb.com › title › movieconnectionsJoel: "They bomb horses, don't they?" California Dreams: They Shoot Videos, Don't They? (1992) (TV Episode) Title reference. Mystery Science Theater …
They Shoot Horses, Don't They? (film) – Wikipediaen.wikipedia.org › wiki › They_Shoot_Horses,_Don't_…They Shoot Horses, Don't They? is a 1969 American psychological drama film directed by Sydney Pollack, and starring Jane Fonda, Michael Sarrazin, …Based on: They Shoot Horses, Don't They?; by …‎Box office: $12.6 millionMusic by: Johnny GreenProduction company: ABC Pictures; Palomar P…‎Missing: Video ‎| Must include: Video
They Shoot Horses, Don't They? | Trailer on Vimeovimeo.com › Cinedans › Videos2:41Upload, livestream, and create your own videos, all in HD. Join Vimeo. Log in. VIMEO.14 Jan 2017 · Uploaded by Cinedans
There will be no further content added to this page. It was derived from an idea following my arrest based on the spurious absurd police allegations that I sent them and other significant parties documents revealing my self as a 'gay escort.' My house was raided, I was locked in a cold dirty cell for 12 hours, computers, and mobile phones impounded, driver cards and debit cards were stolen by them.
Readers of this site will know of the problems that the police have caused me over the last nearly 14 years, and how my nightmare continues.
In the process, I have learned much about the British Police's weird obsession with matters of sex – along with their hypocrisy – among other unpleasant behaviours, they think nothing of luring innocent young female animal rights protesters to bed on pretext of crime fighting.
The police appear to use their own moronic version of Freud. They appear to believe that most if not all crimes have a sexual and or gender base – a variation on Freud's libido theory. Throw in a bit of J.Edgar Hoover's 'Everyone has a sex secret and can be blackmailed' and one has a summary of their training manual.
Psychiatrists play a key role in modern policing. In my view former army psychiatrist R.D Laing was quite correct to call those of his profession 'society's prostitutes. They start with a conclusion, then like the police , squeeze their victim into the frame.
These public servants are beyond reform because they serve class interest, not the truth. This is the age of the expert, which is why we have lockdown, which must continue on and off and at varying degrees for several years so we know vaccine works – by which time another virus will have come along by fair means or foul, so the cycle starts again.
Thatcher's Tory Government created the circumstances in which the Tony Blair Government founded and developed the police state. Among other things, by destroying the Trade Unions' power, she left them looking for a new cause. For years, under CND Worzel Gummage lookalike , the dotty Michael Foot – one foot that was never going to make a ruler- Labour wasted its time courting the anti Trident feminists and so called militant tendency.
Thatcher had sealed the decline of British education. Ironically this was to curb the teacher's hard left unions. It meant more morons and unskilled school leavers. They just wanted quick money, not abstract ideas like banning the bomb.
By 1997, Labour had reinvented itself as 'New.' The leadership was strictly upper middle class, with Oxford Graduate and lawyer Tony Blair in charge. The new under dogs and captive New Labour voters would be aggrieved women. New Labour filled their ranks with 'Blair's Babes.'
It is a long forgotten fact that a Harley St doctor revealed that some of these New Labour females had been to him for testosterone injections to make them more aggressive when dealing with male MPs.
Testosterone is the key to sexual behaviour and human competition. It is why we have the absurdity of calls for total equality alongside complaints that male to female transsexuals are still really men and must not be allowed to compete with women in sport. If that difference is so significant as to apply in sport, it goes a long way to explaining why we have positive discrimination imposed upon us. It explains the fixation with banning harsh language and loud voices in Parliament.
Most people do not realise, because of poor and politically correct disjointed education, that both sexes combine testosterone with the main female hormone oestrogen. Male sex change patients take antii androgens at ever younger ages to block testosterone – chemical castration.
Females in conflict or competitive situations produce more testosterone, tending them toward more stereotypically male behaviour patterns.  Nature tends to seek balance, meaning that male behaviour faced with aggressive women will either lead to serious conflict, possibly violence, or the male will drop testosterone production becoming more submissive and stereotypically female in behaviour.
Most people, especially women, do not want to face up to this particular ugly truth. Which is why, a couple of years ago, my draft book 'The Woman Within' was rejected by a major literary agent who had asked to read it.
In the current Western fake liberal social climate, women must not be judged and held responsible for anything. This is why , in the wake of T,V Celebrity Caroline Flack's violent attack using a heavy table lamp, on her sleeping partner, has led to a campaign for leniency and non custodial sentences for female offenders.
So called experts, who have to endorse judgements of what is happening in the world, are never going to accept and promote the kind of opinion stated here. This sort of stuff you can hear down the pub, they will say. Of course they say that because they are getting paid a lot to prop up a very unnatural social world. They don't need rational argument or evidence.
One outcome of all this is male testosterone levels are falling and so, therefore, is fertility. It is particularly a problem in the upper middle class led and agonising white culture.
Another outcome is the explosion of LGBTQI, which has a significant exhibitionist element.  The male to female transsexual element is most interesting because it mimics traditional female images , role and behaviour patterns. A convincing transsexual female has no problem attracting male interest – obviously there are those males already mentioned whose testosterone is rising and feel threatened by the people they disparage as 'trannies' and 'poofs.'  It is what it is.  Prissy bourgeoise self righteous moral judgements won't alter things.
What this means for the new women is that they will increasingly get their wish of not being seen as sexually of interest. Marriage will continue to decline or end in divorce, outside of more robust traditional cultures like Islam and the British Upper Classes, where adultery and sex games are part of their culture.
This will mean more loneliness, alcoholism, suicide, one parent families, maladjusted children, drug addiction, homelessness and gang crime – among more general misery. This is because the truth is you cannot be whatever you want to be, especially when that aforementioned upper class minority has more wealth than the rest of the population put together. They call the tune and the stupid masses will go on dancing to it, like in the film 'They Shoot Horses Don't They ?' R.J.Cook
A Lesser Life September 6th 2020
I have been researching, teaching, pursuing my art, performing in small venues and writing for over thirty years – building up a massive archive along the way. I am currently weeding and reorganising as I approach the inevitable end of my life.
As an academic, I became aware of Freud during my UEA days. Even in the 1970s, I concluded that the so called sexual revolution was not quite the mini skirts, pill and pop it was hyped up to be. The Female Eunuch was advertised around campus, with stocks piled up in the university bookshop.
So I concluded that there was more to sex and sexual behaviour than what was allegedly obvious and advertised. So not surpsrisingly, I did much research, collecting cuttings, stories and much other data.
Thus comes the inspiration for this new page. I found in a massive box of old papers, a school exercise book of cuttings on the subject of what was then contemporary female sexuality with many grumblers featured. So i am going to gradually copy the book on to this page, and possibly a second page. Here is the cover.
Image od Roberta Jane by Khalid
Page 8 Daily Mirror Image, 1980s age of innocence and traditional non PC femininity, but the undercurrent of fanatical feminism was getting stronger.
Under the threat of new laws, British sex workers fear for their websites and their safety
Sex workers say advertising online has made them safer. MPs see it differently
---
---
Tuesday 17 July 2018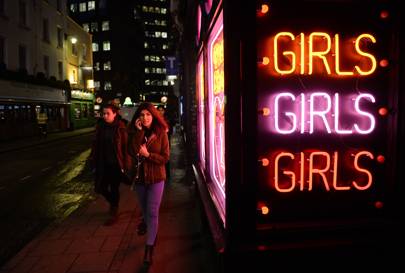 For Britain's sex workers, the threat of new legislation is all too real. Recent calls from MPs to ensure that prostitution websites "cannot financially benefit from exploited women" have caused anxiety among sex workers, who say that advertising their services online has improved their safety.
The pressure applied to the Home Office during a debate in the House of Commons stopped short of demanding an outright ban on ads for sexual services on Vivastreet and Adultwork – both of which are registered outside of the UK and dominate the online prostitution marketplace. But sex worker rights groups have expressed concern about what they perceive as a steady march toward legislation.
Potential changes in the UK would follow the introduction of a new law in the US – the Fight Online Sex Trafficking Act (Fosta), which was signed by president Donald Trump in April.
According to official figures from the UK's National Crime Agency, the number of potential victims of trafficking and modern slavery referred to the authorities had climbed by more than a third from 3,804 in 2016 to 5,145 in 2017. When these figures were released in March, the NCA's Will Kerr claimed the rise in cases was due, in part, to an "evolving threat".
Read next
"The criminals involved in these types of exploitation are going into online spaces, particularly adult services website, to enable their criminality," he said at the time. But campaigners have disputed MPs' claims that prostitution websites have been fuelling an increase in sexual exploitation on an "industrial scale".
"We don't think the websites, in themselves, encourage trafficking. Anybody who is forcing someone into sex work gets away with it because women are fearful of coming forward," says Cari Mitchell, a spokesperson for the English Collective of Prostitutes (ECP). "Sex workers who use websites to advertise say they have been vital in enabling them to work independently and to check out clients." [article id="3JwOb5yl0NP"]
Mitchell explains that many sex workers do not report violent attacks to the police, because "prosecution has been prioritised over protection". Criminalisation, she argues, would drive prostitution underground and undermine the safety of sex workers, some of whom have shifted from the streets to the web.
"Two years ago, I built my own website which meant I could be my own boss and leave the parlour where I worked and where they took a large slice of my income," says Cybil, a sex worker from Luton. "Now I can work with complete anonymity, from the safety and convenience of my own home. I keep every penny I earn, all without the interference of an agency or other ubiquitous middle man."
Read next
Another sex worker, who wishes to remain anonymous, says that if the government legislates to stop her from advertising online, she will be unable to advertise independently. "I will have to find either a brothel or a pimp who can advertise for me," she says. "I will be more vulnerable and open to being exploited. Also at the moment I use some websites for protection warning me about dangerous clients. Would they also be closed like what has happened in America?"
Dr Erin Sanders-McDonagh, a criminology lecturer at the University of Kent, says that the negative impact of Fosta was already visible in the US. "Legislation like this [in the UK] would only serve to further stigmatise sex workers and could actually exacerbate exploitation or trafficking. Approaches like this move us further away from decriminalisation which is what sex workers say they want, and evidence from New Zealand suggests works."
In England and Wales it is not considered an offence to buy and sell sex. However, there are laws in place that are designed to protect prostitutes against exploitation and to prevent clients from buying sex from someone who has been a victim of trafficking.
During the Commons debate, Labour MP Sarah Champion – who is a member of the all-party parliamentary group on prostitution – said it would be wrong to suggest that commercial sex worker sites were a safe haven for women. She cited the Joint Slavery and Trafficking Analysis Centre, a multi-agency intelligence unit established last year by police, the government and the NCA, which concluded in evidence given to the all-party group that "adult services websites represent the most significant enabler of sexual exploitation in the UK."
In one incident, Lancashire police told the inquiry that a man under investigation for sex trafficking had spent £25,000 to advertise women on Vivastreet. The website subsequently gave the man his own account manager.
Read next
However, the all-party group's report has also noted the difficulty in nailing down the exact scale of organised sexual exploitation via sites carrying classified ads. "Important additional evidence of potential third-party exploitation would be available to the website operators and owners – who currently operate with impunity," the report explained.
In stark contrast with the MPs' conclusions, Dr Rosie Campbell, a researcher at the University of Leicester, says that sex workers use sites such as Adultwork because of the safety functions they provide. "I feel safer meeting a client who has booked me than I do if I was to meet someone off a dating site such as Grindr or Gaydar," a male escort told the university's research team, which carried out a detailed study of web-based sex work in the UK. "This is because there is a lot more communication between myself and a client before we meet – and the communication is a way of negotiating (what activity is engaged with, timings, etc) which reassures me. If a client requested to do something that I didn't want to do, I would turn them down."The struggle to turn psychedelics into life-changing treatments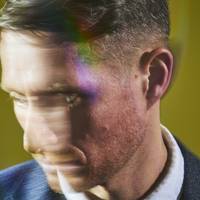 Long Reads
The struggle to turn psychedelics into life-changing treatments
Visitors to the Vivastreet site are met with a disclaimer before being able to browse the various classified ads offering services which include sellers of secondhand goods, handymen, and escort workers. The company behind Vivastreet says it "provides advertising space for adult entertainment providers, and for adults seeking adult entertainment services. Vivastreet is not an escort agency and does not play any part in the booking of any services".
Sites such as Vivastreet – which is owned by a holding company based in Jersey, operates in 19 countries, trades under the name W3 Ltd in the UK, and claims to have made a relatively modest profit of £42,000 in the 2016-2017 financial year – characterise themselves as benign businesses that simply make money from classified ads. Vivastreet says it has worked with authorities to remove "any potential exploitation" from its platform.
Read next
"We take the issue of exploitation extremely seriously, and we are working closely with the Home Office to help develop an industry-wide approach to identifying and preventing online trafficking," a spokesperson says.
When asked to explain the the technical details behind the system it was using to flush out traffickers from its site, the spokesperson added that any suspicious content was handed to the police via a partnership with National Ugly Mugs, a charity that works with police forces across the country and is supported by the National Police Chiefs Council.
The Home Office has said that companies such as Vivastreet and Panama-based Adultwork, which could not be reached for comment, would be expected to be responsible for the content hosted on their sites.
"Through engagement with such industries, we seek to ensure that they do what they should to ensure that their sites do not host criminal and exploitative behaviour," Victoria Atkins, a Home Office minister, told MPs. She added that "technological capabilities" were being developed by officials to help identify trafficking online. The Home Office declined to say what that means in practical terms.
The government recently awarded the University of Bristol £150,000 to fund research that it said would help to assess different types of prostitution on the streets and online, as well as to develop a better understanding of the scale of sexual trafficking activity that has been facilitated on the web. "We are committed to protecting those selling sex from harm and enabling the police to target those who exploit vulnerable people involved in prostitution," says a Home Office spokesperson. "The government currently has no plans to change the law around prostitution. We recognise the need for research on the nature and prevalence of prostitution before considering any changes".
The University of Bristol's findings are expected to be published in spring 2019. Only then will it become clear how much of a crackdown, if any, the government is ready to pursue.
Page 27
Page 28
More to come later on. R.J Cook