Washington-With Great Power Comes Great Responsibility
Mar 7, 2019 Joe Archino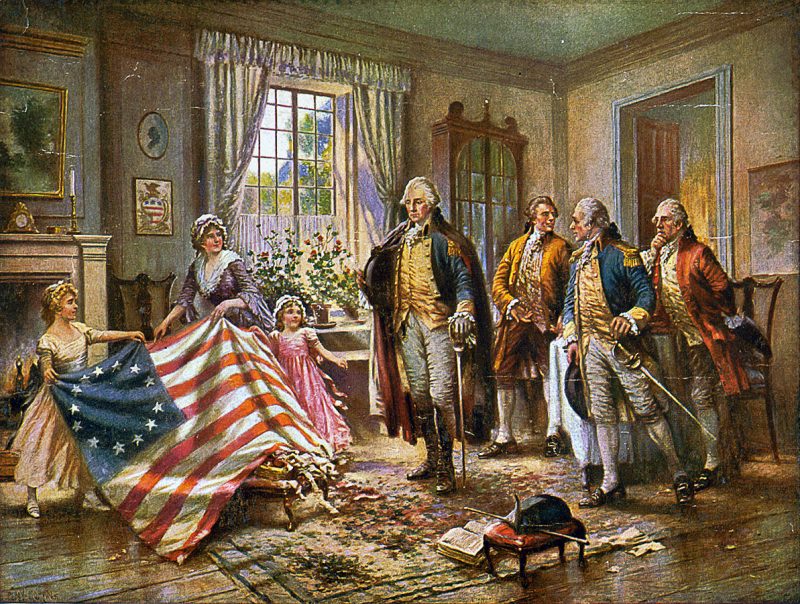 Washington was inaugurated as the First President of the United States on April 30, 1789.
Henry "Light Horse" Harry Lee famously eulogized George Washington as, "First in war, first in peace, and first in the hearts of his countrymen." As Commander-in-Chief of the Continental Army during the Revolutionary War, president of the Constitutional Convention, and the First President of the United States, Washington dedicated the prime of his life to serving America and he rightfully holds the informal title, "Father of His Country."
Guided by his devotion to duty, unbreakable conviction, faith, sense of responsibility, and his commitment to leading by example, Washington lived a life of honor that every American should strive to learn from.
1. Duty to Country Always Comes First
Mount Vernon was not just the place George Washington called home. For the Virginia farmer, landowner, and businessman, it was also his paradise. Washington was happiest when managing the responsibilities of his vast plantation, but when duty called, he always answered.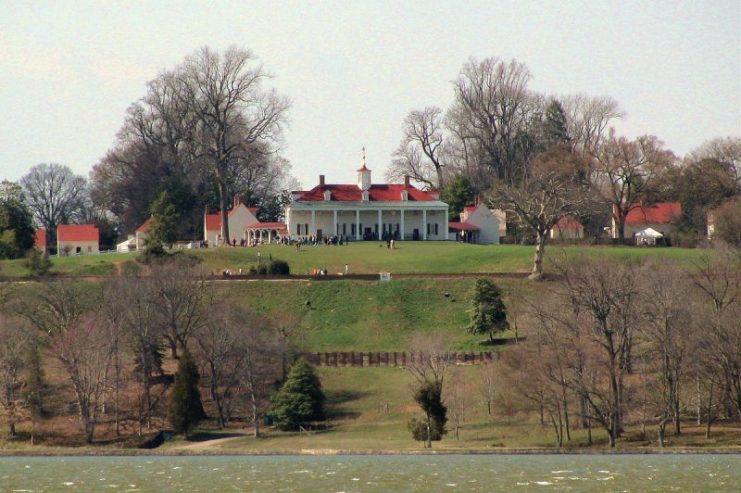 In June 1775, the Second Continental Congress formally established a standing army and appointed George Washington as the Commander-in-Chief. After taking command, Washington did not return to Mount Vernon until the war brought him back to Virginia in autumn 1781, giving him the chance to visit his beloved home for the first time in six years and four months.
Washington was rarely away from his men during the conflict and faithfully led the Continental Army for eight years until victory was finally achieved in 1783.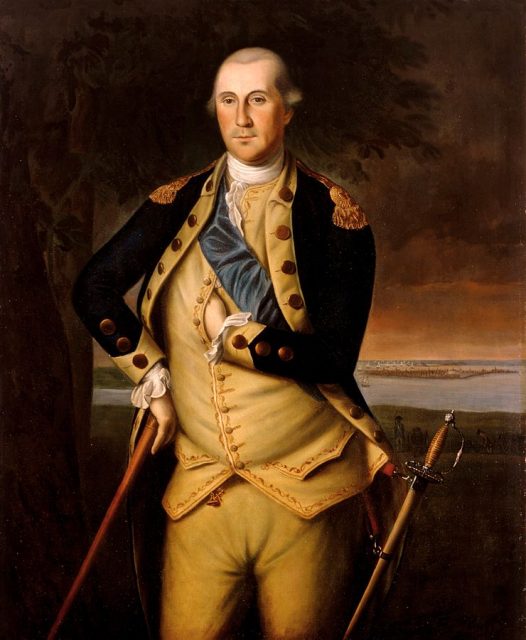 Having done everything in his power to secure American independence, Washington decided to retire "from all public employments" after the war. He found true peace back at Mount Vernon and was happy to "move gently down the stream of life until I sleep with my fathers." Washington's joyful retirement was interrupted in 1787 when his country called on him again.
The dutiful patriot traveled to Philadelphia, Pennsylvania to attend the Constitutional Convention and was unanimously elected its president. Washington's steady leadership was instrumental and the Convention ultimately crafted the United States Constitution. The new Constitution called for a single executive, and no one doubted who that executive would be.
After the Electoral College unanimously elected him, Washington was inaugurated as the First President of the United States on April 30, 1789. He was eager to retire after his first term, but Washington's closest friends and advisors implored him not to, warning that the troubles facing the young nation might lead to division and chaos.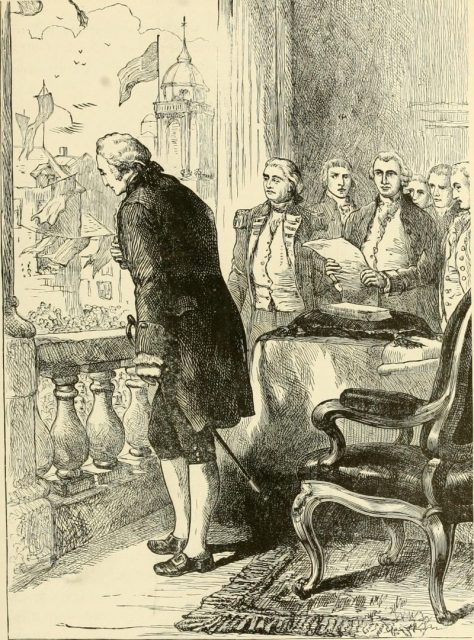 As Washington's Secretary of State, Thomas Jefferson told him, "North and South will hang together if they have you to hang on." Washington accepted that his country still needed him and was unanimously elected to a second term in 1793. After serving eight years in office, Washington finally returned to Mount Vernon in 1797.
In 1798, war between the United States and France seemed very likely. President John Adams appointed the nation's most famous soldier to lead the American military effort in the event of a French invasion. Washington agreed to serve and even traveled to Philadelphia to undertake preparations for the new army. Although war was ultimately avoided, Washington once again proved that whenever his country needed him, he would abandon the comfort of his home and be there for her.
Washington spent his final days at Mount Vernon before passing away of a throat infection on December 14, 1799 at the age of 67.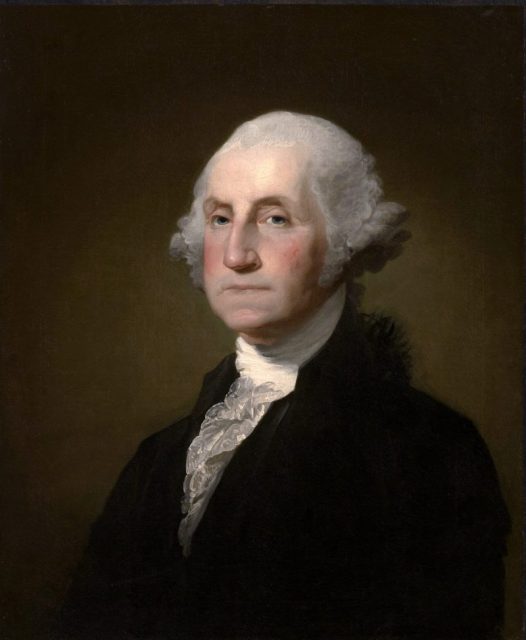 Although Washington loved his home and working on his plantation more than anything, he understood that a man must never shy away from his primary duty and dedicated 17 years of his life to serving his country during the Revolutionary War, the Constitutional Convention, and the Presidency, establishing precedents and laying the groundwork for the United States to become a beacon of freedom.
George Washington's life is a reminder that duty to country always comes first.
2. Never Give Up
George Washington considered the American triumph in the Revolutionary war "little short of a standing miracle." From 1775 to 1783, Washington led an army that was ill-clad, poorly supplied, rarely if ever paid, and constantly plagued by scores of other issues against the world's premier war machine of its day.
There were times during the war when all seemed lost, but no matter how many setbacks his army encountered, Washington refused to give up. His courage was never in doubt; he constantly stood by his men, and he fearlessly stared down every danger.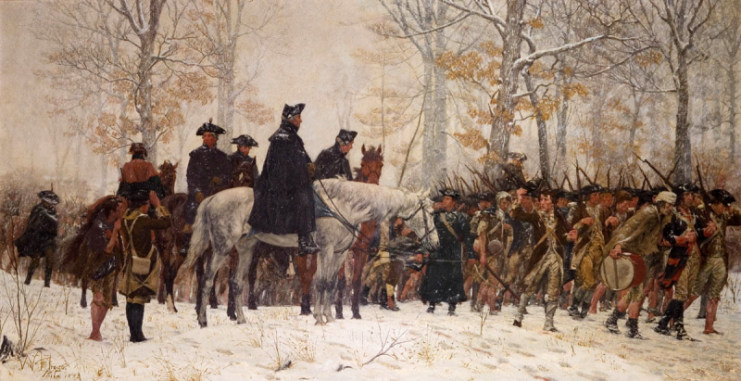 This iconic painting by William Trego was inspired by a passage from Washington Irving's Life of George Washington: "Sad and dreary was the march to Valley Forge, uncheered by the recollection of any recent triumph. . . Hungry and cold were the poor fellows who had so long been keeping the field . . . provisions were scant, clothing was worn out, and so badly were they off for shoes, that the footsteps of many might be tracked in blood."
As the Commander-in-Chief once reminded his soldiers, "The fate of unborn millions will now depend, under God, on the courage and conduct of this army." Washington never forgot what was at stake in the Revolutionary War and his devotion to the cause and to his soldiers ultimately paid off. As Washington believed, "Perseverance and spirit have done wonders in all ages." General Washington witnessed those wonders firsthand by exhibiting an unbreakable spirit and persevering to secure America's ultimate victory over Great Britain.
George Washington never gave up, and regardless of the obstacles that stand in our way, neither should we.
3. Remember that God is Always With You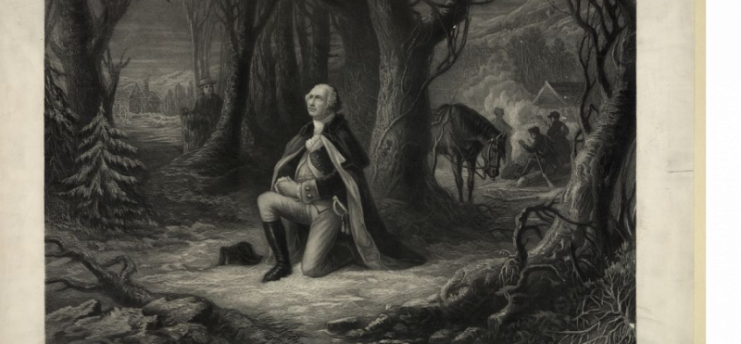 George Washington understood the miraculousness of America's victory in the Revolutionary War better than anyone, and while the Commander-in-Chief did everything in his power to secure his nation's independence, he always believed that the triumph would not have been possible without God watching over him and his army. Often using the word "Providence" to refer to God, Washington expressed this belief on many occasions:
"If such talents as I possess have been called into action by great events, and those events have terminated happily for our country, the glory should be ascribed to the manifest interposition of an overruling Providence."
"I was but the humble Agent of favouring Heaven, whose benign interference was so often manifested in our behalf, and to whom the praise of victory alone is due."
"The kind interposition of Providence which has been so often manifested in the affairs of this country, must naturally lead us to look up to that divine source for light and direction in this new and untried Scene."
As we go through life, we too must always remember that no matter what we are going through, God will always be with us.
4. With Great Power Comes Great Responsibility
In a world run by kings, George Washington would not wear a crown. He wielded tremendous power as a general and president, but Washington was intensely aware of the great trust his fellow Americans placed in him and he never abused the power he was entrusted with.
Washington received a letter during the Revolution that slightly suggested he should assume the title of American Monarch. The seriousness of Washington's response said everything about his character and integrity: "No occurrence in the course of the war has given me more painful sensations than your information of there being such ideas existing in the army…. I must view with abhorrence and reprehend with severity" any idea that was "big with the greatest mischiefs that can befall my country." Washington was truly incorruptible.
Perhaps the greatest act that demonstrated Washington's understanding of power and responsibility came when he surrendered his military commission to congress on December 23, 1783.
As he stood before the gathered congressmen in the statehouse at Annapolis, Maryland, the Commander-in-Chief declared, "Having now finished the work assigned me, I retire from the great theatre of Action-and bidding an Affectionate farewell to this August body under whose orders I have so long acted, I here offer my Commission, and take my leave of all the employments of public life."
By surrendering his military commission to a grateful Congress, Washington affirmed a principle he firmly believed in: civilian control of the military.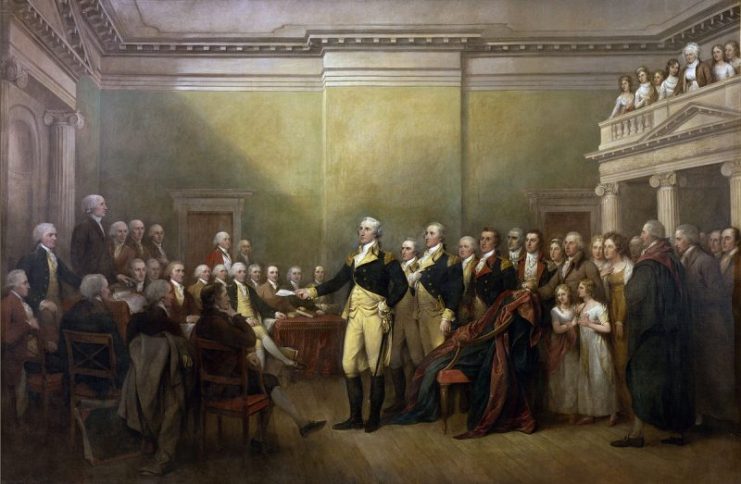 As history around the world has shown, some revolutionary leaders in Washington's position might have attempted to seize political power. In fact, Washington had been forced to put down a potential coup d'état in March 1783 when disgruntled army officers threated to overthrow the civilian government over its failure to pay their salaries or pensions.
Upon hearing that Washington intended to peacefully surrender his commission and return home, Great Britain's King George III reportedly said, "If he does that, he will be the greatest man in the world." Washington did, and during his time on this earth, he demonstrated how a true leader uses power responsibly.
Like Washington, we must also understand that with great power comes great responsibility.
5. Set an Example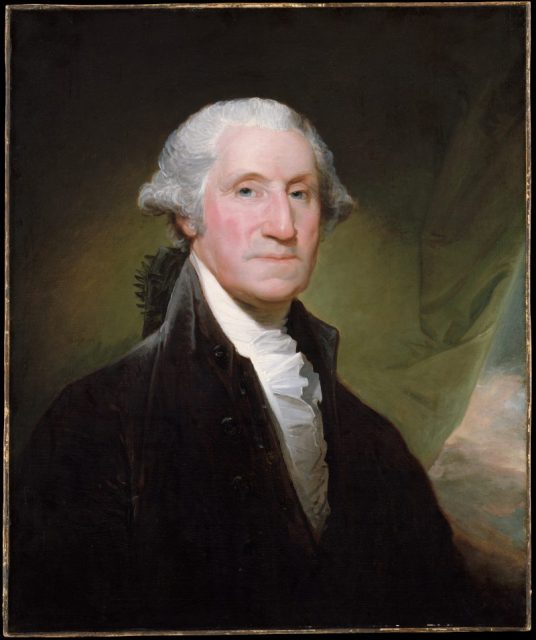 In everything that he did, George Washington always set an example for others to follow. Regarding his position as the First President of the United States, Washington wrote, "I walk on untrodden ground. There is scarcely any part of my conduct which may not hereafter be drawn into precedent."
Washington understood that in a world where royalty reigned supreme, it was up to him to prove that the republican model of government could succeed. One of the most important ways of doing that was to ensure the peaceful transition of power from one president to the next. During Washington's time there were no term limits, and while many would have supported him in office until the day he died, Washington knew that he had to establish a precedent for others to follow.
Read another story from us: Outsmarted and Outflanked – Washington's Defeat at Long Island
Hence, at the end of his second term, Washington stepped down as president, setting an example that lasted until President Franklin D. Roosevelt won a third term in 1940, and ensuring that succession would be determined by the ballot box. Today, the 22nd Amendment to the U.S. Constitution ensures that no person can be elected to the office of the President more than twice.
There will be people in our own lives who look up to us for guidance, and like Washington, we must also understand the importance of setting an example for those individuals to follow.
The Airman Who Fell 18,000 Feet Without A Parachute & Lived
Mar 7, 2019 Jay Hemmings
Faced with a terrible choice – that of burning to death, or falling to his death, Alkemade chose the latter option.
Aerial combat, like naval combat, has many risks attached to it, many of which arise from the fact that the human beings involved in such battles are far removed from their natural element: land.
Whether a few thousand miles out to sea, or a few thousand feet up in the air, when you're fighting so far out of your natural element, you risk death not only from your enemy's weaponry but also from the inherent danger of falling from the skies or into the unforgiving ocean.
While we have invented means to mitigate these dangers, such as lifeboats and parachutes, if these last resorts fail death is usually a certainty.
Indeed, plummeting to the earth without a parachute from 18,000 feet in the air is pretty much guaranteed to end only one way for the unfortunate person involved – but, as history has often taught us there are always exceptions to the rules, and one man who miraculously survived a parachute-less jump from his burning airplane was World War II RAF airman Nicholas Alkemade.
Nicholas Alkemade was born in 1922 in Norfolk, England, and was a gardener before signing up with the Royal Air Force when WWII broke out. He was trained as an air gunner, and after completing his training he served as a tail gunner with RAF 115 Squadron.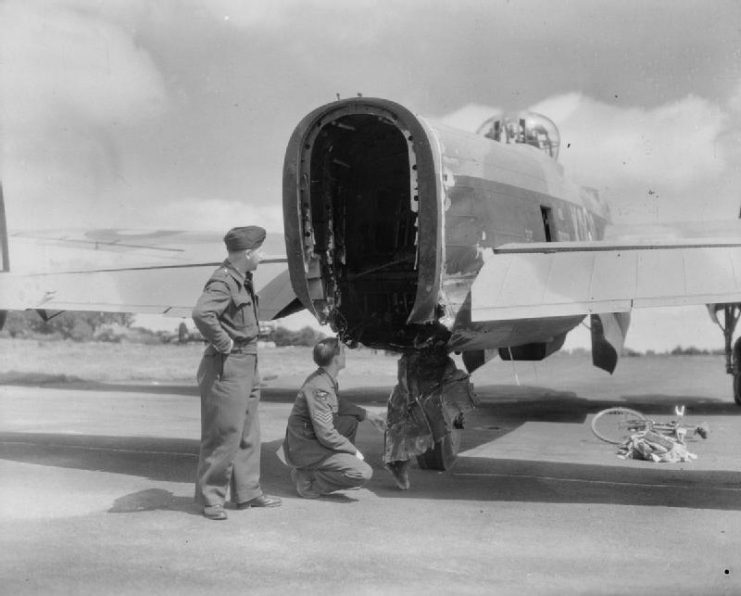 Alkemade was part of a crew that flew an Avro Lancaster MK II bomber, which was capable of carrying the largest bombs used by the RAF during the Second World War. These bombers often flew night missions, and, as such, the bomber that Alkemade's crew manned was christened Werewolf.
Alkemade flew fourteen successful missions with the crew of Werewolf, and on the night of 24 March 1944 they were part of a bombing raid targeting Berlin. They successfully delivered their payload, but on the return journey heavy winds took them off course. They ended up flying over the Ruhr region, which had a high concentration of anti-aircraft defenses.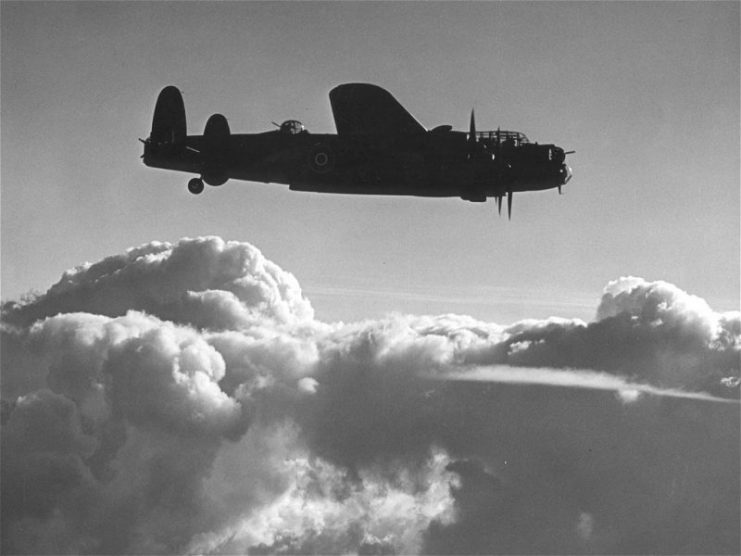 Werewolf was attacked from below by a German night-fighter aircraft, and the resulting damage tore up Werewolf's wing and fuselage, and set the plane on fire. It was obvious that Werewolf was beyond salvation, and the pilot ordered the crew to grab their parachutes in preparation for an emergency exit from the burning aircraft.
Alkemade, alone in his turret at the back of the plane, was already being scorched by the flames, with his rubber oxygen mask beginning to melt on his face, and his arms seared by the fire. Scrambling for his parachute in a panic, he was hit with a moment of pure dread when he finally located it – for his parachute, like everything else around him, was on fire.
Faced with a terrible choice – that of burning to death, or falling to his death, Alkemade chose the latter option. Better to suffer the brief terror of the fall and have a swift, merciful end than suffer through the torment of fire. He jumped from the burning plane without his parachute, and, falling at almost 120mph and looking up at the starry sky and the burning airplane from which he had just jumped, he lost consciousness.
Amazingly he woke up three hours later, lying in deep snow in a pine forest. It seemed that the flexible young pines had slowed his descent enough that the snow was able to cushion his fall. He had not broken any bones, but had managed to sprain his knee after his 18,000 foot fall from the sky. In addition, he had suffered burn wounds from the fire and had pieces of perspex from his flak-shattered screen embedded in his skin.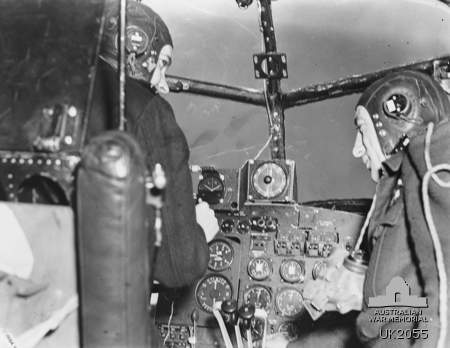 While he had survived the fall, surviving the rest of the night was not a guarantee. His knee was in too much pain for him to walk, and the freezing cold was beginning to take its toll.
He began blowing his distress whistle, which eventually attracted the attention of some German civilians. He was taken to Meschede Hospital where his wounds were treated, and when he was well enough to talk, he was interrogated by the Gestapo.
He told them his story, but they refused to believe that he could have survived such a fall without a parachute. They insisted that he had buried his parachute somewhere and that he was a spy – but when they sent men to investigate the landing site, as well as the wreckage of Werewolf, they were amazed to find that the remains of Alkemade's parachute were indeed still in the wreckage of the plane.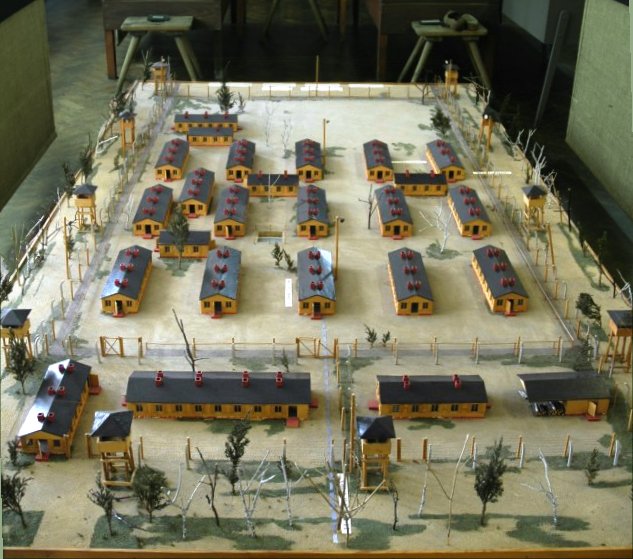 Alkemade then became something of a celebrity, and met a number of Luftwaffe officers who wanted to hear about his miraculous jump. However, this did not earn him any special treatment, and like any other captured Allied airman he was sent to the notorious prison camp Stalag Luft III.
Read another story from us: Revealing the Ineffectiveness of Early British Night-Bombing Raids
Alkemade's luck remained with him, though. When the camp's 10,000 inmates were forced to trek hundreds of miles across northern Germany, through a blizzard, with temperatures dropping as low as -22 degrees C, he survived and was eventually liberated.
After the war Alkemade worked in the chemical industry in the UK, and lived to the age of 64. He passed away in June 1987.
www.warhistoryonline.com/history/war-elephants-in-21st-century.html
Mystery death of key MP witness in Diana's 'murder' Posted September 21st 2019
POLICE probing a possible SAS link to Princess Diana's death are being thwarted because of the mysterious death of a top UK politician.
ByRichard Spillett
07:10, 20 SEP 2013
Updated12:03, 7 MAY 2015
Robin Cook, who was Foreign Secretary when Diana died, would have had the ultimate say about any plan to kill her.
So detectives leading the new Scotland Yard inquiry into the Princess's death would have been anxious to question him.
But the apparently fit and healthy Mr Cook died in 2005 while walking on a remote Scottish mountainside.
A helicopter took 30 minutes to get to the scene after he tumbled just 8ft down a ridge.
Mr Cook's wife, Gaynor, did not get in the helicopter and was instead left to walk down the mountain.
By the time she got to Raigmore Hospital in Inverness, her husband had already been pronounced dead. A heart attack was blamed. He was 59.
Mr Cook died a year before the conclusion of Operation Paget, the Met's official inquiry into Diana's death, and two years before the official inquest.
His death had a huge effect on efforts by French authorities to get to the bottom of Diana's car crash horror in central Paris in 1997.
A senior French judicial source said: "It would have been important for us to question Mr Cook about these dramatic developments.
"If the accusation is that he was the man who may have sanctioned an attack, then of course his answers would be crucial. So many lines of inquiry led to him and his office."
Former head of MI6 Sir Richard Dearlove testified on oath at the Diana inquest in 2007 that Mr Cook would have been required to issue a "Class Seven Authorisation".
This would have unleashed an armed unit with a "licence to kill", in the kind of plot a former SAS soldier has said was played out in the Alma Tunnel.
Diana's Mercedes smashed into the underpass wall, killing her boyfriend Dodi Fayed and their French chauffeur Henri Paul.
An SAS sniper, known only as Soldier N, has since said Diana was murdered, adding to the growing belief that her death may not have been an accident.
Around 30 SAS soldiers who were serving in 1997 have now been re-interviewed in an internal probe.
On April 7, 2008, an inquest jury concluded that Diana and Dodi were unlawfully killed by the "grossly negligent" driving of Henri Paul and pursuing paparazzi photographers, but such findings have been hotly disputed.
Now it is argued that Diana was murdered when a piercing light was shone directly at the car she was travelling in.
Soldier N's ex-wife told Scotland Yard detectives last month that her former husband decided to confide all to her after taking Prince William, then 26, on an advanced driving course in 2008.
He told his wife he already knew of the alleged plot to kill her, but a face-to-face encounter with the young prince convinced him to open up for the first time.
Sat 5:46 am +00:00, 22 Aug 2015 14 posted by Gordon
I happened to notice that a week or so ago was the 10th anniversary of the death of the Labour MP and former British Foreign Secretary Robin Cook.
An apparently fit and healthy Mr Cook died in 2005 while walking on a remote Scottish mountainside, at the age of 59, and – according to the official statements – from a heart attack. Something tells me that the Chilcot Inquiry, whenever it eventually does emerge, will probably make no mention of Mr Cook's death.
The local police's statement after Cook's death was a little iffy, to say the least; "As this would appear to be a medical matter," we were told, "there is no further police involvement." And that was it – case closed, without a real investigation having been conducted.
Just as curious was the fact that the newspapers and news media didn't seem particularly interested in investigating Cook's death either and the matter seemed to be pushed to one side very quickly; which is odd when it concerns the death of a highly significant political figure and the man who had only very recently been the nation's Foreign Secretary.
Robin Cook had died very suddenly, supposedly from a heart attack while on a countryside walk with his wife. But despite the media's remarkably limited and unquestioning coverage of the matter, there were irregularities around the circumstances of Cook's death. Cook was rushed to hospital by helicopter without his wife, who was not permitted to accompany him, even though he was still alive at that point. The helicopter, according to newspaper reports, had taken 30 minutes to arrive at the scene. As her husband was flown off, Mrs Cook was left to walk all the way back down the Scottish mountainside on her own.
By the time she got to Raigmore Hospital in Inverness, her husband had already been pronounced dead. Gaynor Cook, his wife, has never spoken about the matter to this day, despite requests from various media organisations. The post-mortem took two days to decide whether Mr Cook "had died from an illness or injuries sustained in the fall". The cause of death eventually settled on was 'hypertensive heart disease'.
We were told that neither Mr Cook or his wife were carrying mobile phones with them; which, though possible, seems odd, as this was only 2005 – not the early nineties.
There is also the matter of the unidentified group of 'walkers' who, according to official reporting, came to Gaynor Cook's aid when her husband had collapsed in the highlands. Is is, however, noted by some that it would've been unusual for such people to be around the area of Ben Stack where Mr Cook had collapsed. The landlady of Scourie Lodge, where Robin Cook and his wife had spent their final night together, had said at the time, "She was lucky another walker was in the area to be with her at such a time. You could be on Ben Stack ninety times and not see a soul, so for someone to be within shouting distance and with a mobile phone was very fortunate."
Which leads us to wonder whether these unidentified people may have been there at that time for a more specific reason and whether they may have been something more than friendly passers-by.
Tony Blair, who was at that time still Prime Minister (and who had, some years earlier, demoted Cook to a lesser post for fear of Cook being a problem in regard to foreign policy), declined to attend Mr Cook's funeral; the excuse given being that he was apparently busy with other matters at the time. It was Gordon Brown who gave the eulogy at Cook's funeral service.
–
–
Cook (pictured on the right above), of course, had been one of the most ardent objectors to British involvement in the Iraq War. In fact he famously resigned from the Labour Party in protest over the decision to invade Iraq. "I have heard it said that Iraq has had not months but 12 years in which to complete disarmament and that our patience is exhausted," Mr Cook had said at the time, "yet it is more than 30 years since Resolution 242 called on Israel to withdraw from the occupied territories. We do not express the same impatience with the persistent refusal of Israel to comply."
He also later was open about his scepticism concerning the Al-Qaeda narrative. "There were no international terrorists in Iraq until we went in. It was we who created the conditions for Al-Qaeda to thrive," he had said, refuting the idea that the US-led invasion had been aimed at 'fighting terrorism'. He was correct, of course; there had been no terrorism coming from Iraq prior to 2003, no extremist groups active in Iraq prior to 2003, and Iraq had had absolutely no connection to 9/11. Iraq, like Libya soon to follow, had been a stable, secular country until Western operations callously turned it into an Al-Qaeda/terrorist stronghold.
It was Robin Cook's sense of ethics more than anything that had guided his protest against the Blair government's war; that same sense of ethics had been present in much of Mr Cook's political career.
He was an early supporter of constitutional and electoral reform, and a supporter of unilateral nuclear disarmament. Among other things, Cook was responsible for the agreement between Britain and Iran that ended the Iranian death threat against the author Salman Rushdie, helping Britain and Iran to improve diplomatic relations. He is also the man most credited with having helped convince Gaddafi-era Libya, after over eight years of resistance, to hand over the suspected Lockerbie bombers for a trial in the Netherlands (but crucially according to Scottish law). This Libyan extradition of the Lockerbie suspects (who it turns out were probably innocent anyway) was a major reason that Libya and the West were able to 'reconcile' for those brief few years, with the Gaddafi government becoming a key ally in the so-called 'War on Terror'.
His openly stated desire to add "an ethical dimension" to British foreign policy didn't only see him falling out with the Blair government over the Iraq War; in March 1998, Israeli Prime Minister Benjamin Netanyahu angrily cancelled a dinner with Cook when the British Foreign Secretary did that rare thing (for a Western politician) and openly criticised illegal Israeli settlement building in Palestinian territory.
His opposition to the Iraq War was one of the key themes in his widely acclaimed book, The Point of Departure, which, among other things, discussed in diary form his efforts to persuade his colleagues, including Tony Blair, to distance the Labour Government from the Geo-political agendas of the Neo-Con/Bush administration (obviously to no avail). Cook's resignation speech in the House of Commons (video shown above – and notice Jeremy Corbyn on Cook's right) received a standing ovation by fellow MPs, and it was described by the BBC's Andrew Marr as "without doubt one of the most effective, brilliant resignation speeches in modern British politics."
According to Cook's obituary in The Economist‍, this had in fact been the first speech ever to receive a standing ovation in the history of the House, and it was a substantial embarrassment to the Blair government.
Summing up the character of the Iraq invasion, Mr Cook had said; "Ironically, it is only because Iraq's military forces are so weak that we can even contemplate its invasion. Iraq probably has no weapons of mass destruction in the commonly understood sense of the term – namely a credible device capable of being delivered against a strategic city target. It probably still has biological toxins and battlefield chemical munitions, but it has had them since the 1980s when US companies sold Saddam anthrax agents and the then British Government approved chemical and munitions factories. Why is it now so urgent that we should take military action to disarm a military capacity that has been there for 20 years and which we helped to create?"
It was also Robin Cook who was willing to openly state, in 2005, that Al-Qaeda was little more than a long-held 'database of mujahideen and fighters', stating that the myth of a real terrorist network called 'Al-Qaeda' and led by Osama bin Laden was simply a fiction concocted and maintained by the CIA.
–
–
In a column for The Guardian just weeks before his death, he expressed that view; a view that has since been borne out absolutely by facts. Al-Qaeda of course does exist now, but only due to a kind of self-fulfilled prophecy; but at that time, and the time of 9/11, it is very doubtful that the organisation existed as anything like the highly-organised 'bogeyman' it was being portrayed as. Robin Cook, and many other British politicians – in the Foreign Office at the very least – would've been well aware of that, and well aware of the fact that British intelligence had been working with Al-Qaeda affiliates for many years, for example in the ongoing operation in Libya to assassinate Gaddafi.
Liberal Democrat MP Norman Baker was among those who believe that Cook did not die of natural causes, but was the victim of an intelligence agency assassination. If true, Mr Cook, like the weapons expert Dr David Kelly, might be seen as yet another domestic victim of the Iraq War conspiracy; a war that was carried out against the wishes of the British people, against the rules of international law, a war based on proven lies, a war that was entirely unnecessary, and a war that we are still all living with the consequences of.
The absolute lack of interest by virtually all of the mainstream media in looking into the death of Robin Cook remains very suspect, just like the lack of police interest at the time. Then again, even should an investigation be carried out, it probably wouldn't be a reliable one anyway – as anyone who studies the Diana inquest will find out for themselves. That, in all likelihood, will also apply to the Chilcot Inquiry, which for all the interminable delays that have prevented its publication, is unlikely to accomplish very much.
Editorial Comment The British public think intelligence devised assassinations only happen in Holloywood films. They have a sentimental view of the past and think such behaviour just 'isn't cricket old boy.' Robin Cook signed his death warrant by pointing out that Bin Laden was trained by the CIA and SAS and that Al-Qaeda was his rebels' code name, meaning DATA FILE. Cook wrote this in 'The Guardian' five weeks before his death.
I was at a party held in the House of Commons terrace marque during the run up to the Blair Bush invasion of Iraq in 2003. While chatting with Norwich New Labour MP Ian Gibson, I noticed he was wearing a lapel badge which said : 'Don't attack Iraq.' So I asked him how he could serve under Tony Blair because in my view an attack was imminent. 'Oh the boy is learning' he replied in his Victor Meldrew style soft condescending Scottish accent. I met Gibson at another party, two years later in Norwich. He was in the company of upper class actor Tim Bentick. Gibson mocked me, shouting out; 'He's here, the last rebel.' The essence of New Labour, the fake modernisers defies description beyond the words 'lizard like.'
Robert Cook September 22nd 2019
Why Does the U.S. Support Saudi Arabia, A Country Which Hosts and Finances Islamic Terrorism? On Behalf of Washington? Posted September 22nd 2019
By Washington's Blog Global Research, November 29, 2017 Washington's Blog and Global Research 30 August 2014 Region: Middle East & North Africa Theme: Intelligence, Terrorism
First published in August 2014, this essay brings to the forefront Washington's relentless support for Saudi Arabia, a State sponsor of terror, which has been waging since 2015 a war on the people of Yemen, tantamount to genocide.
America Has Sold Its Soul for Oil
Why Does the U.S. Support a Country which was FOUNDED With Terrorism
A U.S. congressman for 6 years, who is now a talking head on MSNBC (Joe Scarborough) says that – even if the Saudi government backed the 9/11 attacks – Saudi oil is too important to do anything about it:
This is not an isolated incident. It is a microcosm of U.S.-Saudi relations.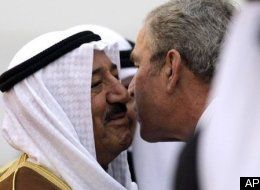 By way of background, former MI6 agent Alastair Crooke notes that Saudi Arabia was founded with terrorism:
One dominant strand to the Saudi identity pertains directly to Muhammad ibn ʿAbd al-Wahhab (the founder of Wahhabism), and the use to which his radical, exclusionist puritanism was put by Ibn Saud. (The latter was then no more than a minor leader — amongst many — of continually sparring and raiding Bedouin tribes in the baking and desperately poor deserts of the Nejd.)

***

Abd al-Wahhab demanded conformity — a conformity that was to be demonstrated in physical and tangible ways. He argued that all Muslims must individually pledge their allegiance to a single Muslim leader (a Caliph, if there were one). Those who would not conform to this view should be killed, their wives and daughters violated, and their possessions confiscated, he wrote. The list of apostates meriting death included the Shiite, Sufis and other Muslim denominations, whom Abd al-Wahhab did not consider to be Muslim at all.

***

Abd al-Wahhab's advocacy of these ultra radical views inevitably led to his expulsion from his own town — and in 1741, after some wanderings, he found refuge under the protection of Ibn Saud and his tribe. What Ibn Saud perceived in Abd al-Wahhab's novel teaching was the means to overturn Arab tradition and convention. It was a path to seizing power.

Ibn Saud's clan, seizing on Abd al-Wahhab's doctrine, now could do what they always did, which was raiding neighboring villages and robbing them of their possessions. Only now they were doing it not within the ambit of Arab tradition, but rather under the banner of jihad. Ibn Saud and Abd al-Wahhab also reintroduced the idea of martyrdom in the name of jihad, as it granted those martyred immediate entry into paradise.

***

Their strategy — like that of ISIS today — was to bring the peoples whom they conquered into submission. They aimed to instill fear. In 1801, the Allies attacked the Holy City of Karbala in Iraq. They massacred thousands of Shiites, including women and children. Many Shiite shrines were destroyed, including the shrine of Imam Hussein, the murdered grandson of Prophet Muhammad.

A British official, Lieutenant Francis Warden, observing the situation at the time, wrote: "They pillaged the whole of it [Karbala], and plundered the Tomb of Hussein… slaying in the course of the day, with circumstances of peculiar cruelty, above five thousand of the inhabitants …"

Osman Ibn Bishr Najdi, the historian of the first Saudi state, wrote that Ibn Saud committed a massacre in Karbala in 1801. He proudly documented that massacre saying, "we took Karbala and slaughtered and took its people (as slaves), then praise be to Allah, Lord of the Worlds, and we do not apologize for that and say: 'And to the unbelievers: the same treatment.'"

In 1803, Abdul Aziz then entered the Holy City of Mecca, which surrendered under the impact of terror and panic (the same fate was to befall Medina, too). Abd al-Wahhab's followers demolished historical monuments and all the tombs and shrines in their midst. By the end, they had destroyed centuries of Islamic architecture near the Grand Mosque.

***

With the advent of the oil bonanza — as the French scholar, Giles Kepel writes, Saudi goals were to "reach out and spread Wahhabism across the Muslim world … to "Wahhabise" Islam, thereby reducing the "multitude of voices within the religion" to a "single creed" — a movement which would transcend national divisions. Billions of dollars were — and continue to be — invested in this manifestation of soft power.

***

It was this heady mix of billion dollar soft power projection — and the Saudi willingness to manage Sunni Islam both to further America's interests, as it concomitantly embedded Wahhabism educationally, socially and culturally throughout the lands of Islam — that brought into being a western policy dependency on Saudi Arabia, a dependency that has endured since Abd-al Aziz's meeting with Roosevelt on a U.S. warship (returning the president from the Yalta Conference) until today.

***

The more radical Islamist movements were perceived by Western intelligence services as being more effective in toppling the USSR in Afghanistan — and in combatting out-of-favor Middle Eastern leaders and states.Why should we be surprised then, that from Prince Bandar's Saudi-Western mandate to manage the insurgency in Syria against President Assad should have emerged a neo-Ikhwan type of violent, fear-inducing vanguard movement: ISIS?
Frontline notes:
Muhammad ibn Abd al-Wahhab, founder of "Wahhabism," an austere form of Islam, arrives in the central Arabian state of Najd in 1744 preaching a return to "pure" Islam. He seeks protection from the local emir, Muhammad ibn Saud, head of the Al Saud tribal family, and they cut a deal. The Al Saud will endorse al-Wahhab's austere form of Islam and in return, the Al Saud will get political legitimacy and regular tithes from al-Wahhab's followers. The religious-political alliance that al-Wahhab and Saud forge endures to this day in Saudi Arabia.

By the 19th century, the Al Saud has spread its influence across the Arabian Peninsula, stretching from the Red Sea to the Persian Gulf and including the Two Holy Cities of Mecca and Medina.

***

By 1945, the U.S. urgently needs oil facilities to help supply forces fighting in the Second World War. Meanwhile, security is at the forefront of King Abd al-Aziz's concerns. President Franklin Roosevelt invites the king to meet him aboard the U.S.S. Quincy, docked in the Suez Canal. The two leaders cement a secret oil-for-security pact: The king guarantees to give the U.S. secure access to Saudi oil and in exchange the U.S. will provide military assistance and training to Saudi Arabia and build the Dhahran military base.
U.S. presidents have been extremely close to the Saudi monarchs ever since.
The Progressive notes:
"The ideology of the Saudi regime is that of ISIS even if the foreign policies differ," California State University-Stanislaus Professor Asad AbuKhalil tells The Progressive.

***

"Wahhabi Islam [the official ideology of the Saudi monarchy] is fully in sync with ISIS."

But instead of isolating the Saudi regime from the global mainstream, President Obama paid a visit there earlier this year, meeting with King Abdullah. He reportedly did not discuss the regime's dubious conduct.

"I can't think of a more pernicious actor in the region," British-Pakistani author Mohsin Hamid told me in an interview last year. "The House of Saud has exported this very pernicious form of militant Islam under U.S. watch. Then the United States comes in repeatedly to attack symptoms of this problem without ever addressing the basic issue: Where does it all come from? Who's at the heart of this thing? It would be like saying that if you have skin rash because of cancer, the best option is to cut off your skin. It doesn't make any sense."

Yet, the United States continues with this approach.

Even establishment opinion is recognizing the dimensions of the Saudi problem.

"It can't be exporting extremism and at the same time ask the United States to protect it," Retired General (and onetime presidential contender) Wesley Clark recently told CNN.

"Al Qaeda, the Islamic State in Iraq and Syria, Boko Haram, the Shabab and others are all violent Sunni Salafi groupings," Ed Husain of the Council on Foreign Relations recently wrote in the New York Times. "For five decades, Saudi Arabia has been the official sponsor of Sunni Salafism [another term for Wahhabism] across the globe."

Such entities "have been lavishly supported by the Saudi government, which has appointed emissaries to its embassies in Muslim countries who proselytize for Salafism," he adds.

***

Then-U.S. Secretary of State Hillary Clinton wrote in a December 2009 leaked diplomatic cable that entities in Saudi Arabia were the "most significant source of funding to Sunni terrorist groups worldwide."

***

Yet the United States keeps mum because the Saudi monarchy serves U.S. interests. Due to its pivotal role in OPEC, it makes sure that crude oil prices don't rise above a certain level. It is a key purchaser of American weapons. It invests in U.S. government bonds. And it has acted in the past as proxy for covert U.S. actions, such as funneling arms and funding to the Nicaraguan contras.

***

Until Saudi Arabia stops sponsoring the most reactionary brands of Sunni Islam, this U.S. ally will remain responsible for much of the mayhem in the Muslim world.
The Independent headlines "Iraq crisis: How Saudi Arabia helped Isis take over the north of the country":
Some time before 9/11, Prince Bandar bin Sultan, once the powerful Saudi ambassador in Washington and head of Saudi intelligence until a few months ago, had a revealing and ominous conversation with the head of the British Secret Intelligence Service, MI6, Sir Richard Dearlove. Prince Bandar told him: "The time is not far off in the Middle East, Richard, when it will be literally 'God help the Shia'. More than a billion Sunnis have simply had enough of them."

***

There is no doubt about the accuracy of the quote by Prince Bandar, secretary-general of the Saudi National Security Council from 2005 and head of General Intelligence between 2012 and 2014, the crucial two years when al-Qa'ida-type jihadis took over the Sunni-armed opposition in Iraq and Syria. Speaking at the Royal United Services Institute last week, Dearlove, who headed MI6 from 1999 to 2004, emphasised the significance of Prince Bandar's words, saying that they constituted "a chilling comment that I remember very well indeed".

He does not doubt that substantial and sustained funding from private donors in Saudi Arabia and Qatar, to which the authorities may have turned a blind eye, has played a central role in the Isis surge into Sunni areas of Iraq. He said: "Such things simply do not happen spontaneously." This sounds realistic since the tribal and communal leadership in Sunni majority provinces is much beholden to Saudi and Gulf paymasters, and would be unlikely to cooperate with Isis without their consent.

***

Unfortunately, Christians in areas captured by Isis are finding this is not true, as their churches are desecrated and they are forced to flee. A difference between al-Qa'ida and Isis is that the latter is much better organised; if it does attack Western targets the results are likely to be devastating.

***

Dearlove … sees Saudi strategic thinking as being shaped by two deep-seated beliefs or attitudes. First, they are convinced that there "can be no legitimate or admissible challenge to the Islamic purity of their Wahhabi credentials as guardians of Islam's holiest shrines". But, perhaps more significantly given the deepening Sunni-Shia confrontation, the Saudi belief that they possess a monopoly of Islamic truth leads them to be "deeply attracted towards any militancy which can effectively challenge Shia-dom".

Western governments traditionally play down the connection between Saudi Arabia and its Wahhabist faith, on the one hand, and jihadism, whether of the variety espoused by Osama bin Laden and al-Qa'ida or by Abu Bakr al-Baghdadi's Isis. There is nothing conspiratorial or secret about these links: 15 out of 19 of the 9/11 hijackers were Saudis, as was Bin Laden and most of the private donors who funded the operation.

***

But there has always been a second theme to Saudi policy towards al-Qa'ida type jihadis, contradicting Prince Bandar's approach and seeing jihadis as a mortal threat to the Kingdom. Dearlove illustrates this attitude by relating how, soon after 9/11, he visited the Saudi capital Riyadh with Tony Blair.

He remembers the then head of Saudi General Intelligence "literally shouting at me across his office: '9/11 is a mere pinprick on the West. In the medium term, it is nothing more than a series of personal tragedies. What these terrorists want is to destroy the House of Saud and remake the Middle East.'" In the event, Saudi Arabia adopted both policies, encouraging the jihadis as a useful tool of Saudi anti-Shia influence abroad but suppressing them at home as a threat to the status quo. It is this dual policy that has fallen apart over the last year.

Saudi sympathy for anti-Shia "militancy" is identified in leaked US official documents. The then US Secretary of State Hillary Clinton wrote in December 2009 in a cable released by Wikileaks that "Saudi Arabia remains a critical financial support base for al-Qa'ida, the Taliban, LeT [Lashkar-e-Taiba in Pakistan] and other terrorist groups."

***

Saudi Arabia and its allies are in practice playing into the hands of Isis which is swiftly gaining full control of the Sunni opposition in Syria and Iraq.

***

For all his gargantuan mistakes, Maliki's failings are not the reason why the Iraqi state is disintegrating. What destabilised Iraq from 2011 on was the revolt of the Sunni in Syria and the takeover of that revolt by jihadis, who were often sponsored by donors in Saudi Arabia, Qatar, Kuwait and United Arab Emirates. Again and again Iraqi politicians warned that by not seeking to close down the civil war in Syria, Western leaders were making it inevitable that the conflict in Iraq would restart. "I guess they just didn't believe us and were fixated on getting rid of [President Bashar al-] Assad," said an Iraqi leader in Baghdad last week.

***

Saudi Arabia has created a Frankenstein's monster over which it is rapidly losing control. The same is true of its allies such as Turkey which has been a vital back-base for Isis and Jabhat al-Nusra by keeping the 510-mile-long Turkish-Syrian border open.
As we've extensively documented, the Saudis and the U.S. backed the radical "madrassas" in which Islamic radicalism was spread.
Indeed, the U.S. is backing the most radical Muslim terrorists in the world: the Salafis, who are heavily concentrated in Saudi Arabia, while overthrowing the more moderate Arabs.Declassified 9/11 Report Portrays US-Saudis as Partners in Crime The original source of this article is Washington's Blog and Global Research Copyright © Washington's Blog, Washington's Blog and Global Research, 2017
---
Comment on Global Research Articles on our Facebook page
Become a Member of Global Research
The Last Spitfire Operational Sortie
THE LAST!'
(takes to the skies once more).
By David Taylor
First published in the August 2004 (issue 23) of Searchlight
50 years after the event (April 1st 1954), the 81 Squadron Spitfire that flew the type's last operational sortie in RAF service from Seletar has taken to the air once again; well, almost! It all began in July 2002 when George Yallop, an ex ARS engine fitter, submitted a photograph of Spitfire PR Mk XIX PS888 to the Daily Mail, for their "Every Picture Tells a Story" feature. The words, The Last!' were painted on the port side engine cowling, and the text related to how this aircraft had flown the RAF's last operational sortie of a Spitfire. At the time, I contacted the Mail, sending them a letter for onpass to George, inviting him to join the Association. I never received a reply, but have since learned that George is so into Riley cars he has no time for anything else.
Another person to see that article, aviation photographer and Spitfire historian, Peter Arnold, decided to take things a stage or two further. During a chance meeting with Sqn Ldr Paul Day, at the time CO of the BBMF at Coningsby, he made the suggestion that if, when the six year major service and repaint of their PR Mk XIX PS915 was due, they wished to paint it as The Last!', he would do the research and prepare the drawings. With the go ahead being given, PS 915 emerged from its winter 2003-04 major inspection, contracted to the Aircraft Restoration Company at Duxford, as PS888, in almost every aspect apart from the registration.
Of course, the story was a lot more complicated than that, for with only monochrome photos available, they needed information from somewhere as to colouring etc. Enter Brian Rose (464), ex ARS aircraft finisher (and friend of George Yallop; which is how I came to know about the Rileys!) – in fact it was Brian who supplied the paint for the lettering. The words were in fact applied about an hour after the aircraft returned from its mission – a photo-recce sortie over a suspected bandit camp in Johore – one George Travis, 81 Sqn member, and ex sign-writer, turning up with a cigarette tin, requesting Brian to fill it with white paint, and to supply a brush. Once duly painted, Sqn Ldr Swaby, the pilot, and 81 Sqn CO, along with the Station CO, Grp Cpt T King, conducted a small ceremony out by the aircraft, and that was it. Well, not quite, as an extract from my book, Seletar- Crowning Glory, explains:
81 Squadron also featured prominently in the news in April 1954, when on the 1st of the month Spitfire PR19, PS888, took off from Seletar to make what was to be the last operational flight of the type with the Royal Air Force. Strange, that, to all but 81 Squadron. Some months earlier they had been piqued to learn that not only had 60 Squadron (Tengah) been credited with flying the last operational sortie, back in 1951, but that Rolls Royce and Vickers Armstrong had actually presented them with silver model Spitfire to commemorate the event!
Sqn Ldr W P Swaby, 81's Squadron Commander, decided to take the matter up officially, and in a letter to Far East Air Force Headquarters he stated:
It is noted that the flying carried out by the Spitfires of No. 81 Squadron should not have been classified operational with effect from January 1st 1951, and you are therefore requested to transfer the total of 1874.25 hours and 1029 operational sorties flown from that date to the training columns. Alternatively, the squadron will be pleased to accept an 18 inch high silver model of a Spitfire from the Commanding Officer of No. 60 Squadron in commemoration of current operations.
A result of all this was that, on November 21st 1954, Rolls Royce and Vickers Armstrong made amends for someone else's error by presenting 81 Squadron with their own silver Spitfire. The presentation had been made by no less a personality than Mr Jeffrey Quill, OBE AFC, who, as the former Supermarine Chief Test Pilot, had flown every mark of Spitfire, including the first prototype in 1936.
What I'd be interested in finding out – been chasing after it for some years now, especially for my book on Seletar, but no luck so far – are details of that presentation. We know it was made by Jeffery Quill, we know the date; but how and where? Someone who was on the Sqn at the time must recall some details, but I haven't yet been able to come up with any answers. I even contacted the Spitfire Association, British Aerospace (no longer any records of Vickers Supermarine), and Alex Henshaw, ex-racer, record breaker (in fact, believe it or not, his London – Capetown record, down the West coast of Africa, set in 1939, still stands!), Spitfire test pilot and good friend of the late Jeffery Quill, all to no avail. Does anyone out there possess any of this information?
Now for a few facts, rumours, was-told-by's, etc on 81 Sqn's Spitfires; gleaned from ex Sqn members, so don't quote me!
At the time the squadron had three Spitfires: PS888, PS890, plus one other, serial unknown.
According to Keith Priest (177), that last Op was actually thought to have been a failure due to camera problems.
One Spitfire remained at Seletar for up to a year (Al Taylor arrived on 81 in April 55 and it was there then), presumably as a Station hack, and Sqn Ldr Swaby's plaything! Yet, as Bob North (95) recalls it:
Some weeks or months later the three Spits were sold to the Royal Thailand Air Force. A fairly large group of RTAF bods arrived with so much gold braid on their shoulders you wouldn't believe it. Their instruction in flying the planes seemed to consist mainly of three or four of them at a time leaning over the cockpits and having all the gubbins explained to them. They then took it in turns to fly. They were very brave men but not very good pilots as most of the landings were something to behold – such as dropping down onto the runway from about twenty feet up, and then bouncing up again. I was surprised that any of them were airworthy for the flight to Thailand.
PS890 was presented to the Planes Of Fame Museum, Chino California, in the late 50's. She eventually flew about two years ago, albeit with contra-rotating props and clipped wings. I did have the pleasure of seeing this plane just a few months before she flew again.
Al Taylor (114), in Queensland, offers the following:
With Tengah-based 60 Sqdn having laid claim to the honour of flying the Spitfire's last Operational sortie in 1951 (a ground attack mission), working on the assumption that PR flights did not count as ops, but forgetting that they had no target without 81's PR prowess.
The theory is posed, to end the sour grapes by 60 Sqdn at having had the honour rightfully wrested from their grasp, that the matter should be ended once and for all by an air to ground attack on 60 Sqdn lines. Approval was apparently forthcoming, (Sqn Ldr Swaby, in his quest for justice, again went right to the top – H.Q. F.E.A.F.or maybe even the MOD?) and this raid was given 'Firedog1 status, with authority to use 200 sheet 'Aunty Mary' issue Bog Rolls. Bog Rolls were duly armed to unravel upon release and installed in the Spitfire PR 19 bomb rack flaps and 1/4 flaps selected. It is said that PS 888, still bearing The Last!' livery, was used for this operation.
The above would indicate that this "Op" took place after April 1954, although Bob North seems to think it was in 52/53, before he joined the Sqn, and certainly before PS888's mission, therefore well before the livery was applied, so maybe that was a separate issue?
Data held at Hendon on PS888 is as follows:
2/4/45 6 MU (Service delivery)
24/4/45 IPPBenson
17/6/45 542 Squadron
12/10/45 6 MU
13/12/50 Dispatched FEAF via Chivenor
27/12/50 Arrived FEAF
31/1/51 MBFE (Storage) – (MBFE: Maintenance Base, Far East?)
31/1/51 81 Squadron
3/6/53 Flying accident – damage category 3*
Sqn Ldr Swaby
5/6/53 Re-categorised Category A
15/4/54 MBASE(R) PI
Struck Off Charge
3/6/54 Transferred to Thai Air Force.
*Accident card records that at 0950GH Sergeant D G Hood was landing at Seletar after a formation sortie. The aircraft "touched down heavily with side load causing u/c to collapse".
"Pilot lacks practice on Spitfires – to be restricted to Mosquitos for remainder of tour."
Taxiing in (George Jarvis with chock )
Photos by Brian Rose
PS888 Adding the script(Photo Brian Rose)
Taxiing in (George Jarvis with chock )(Photo Brian Rose)
Sqn Ldr Swaby
Proudly powered by WordPress. Theme: Flat 1.7.11 by Themeisle.