British Police Institutionally Criminally Corrupt – Posted June 16th 2021
National Shortage Emergency from F.S – June 14th 2021
Passengers stranded as Aer Lingus regional carrier Stobart Air enters Liquidation June 14th 2021
Almost 500 staff have lost their jobs and thousands of passengers face uncertainty after a regional airline closed down. Stobart Air, based in Dublin, has ceased all operations from yesterday and is appointing a liquidator.
The airline provided a busy network of flights badged as Aer Lingus Regional.
Travellers booked on a dozen flights to and from Belfast City airport have been grounded. Services linking the Northern Ireland airport with Birmingham, East Midlands, Edinburgh, Exeter, Leeds Bradford and Manchester are all cancelled.
Links from Edinburgh, Glasgow, Manchester and Newquay to Dublin have also been cancelled, as well as Irish domestic routes from the capital to Donegal and Kerry.
Stobart Air was founded in 1970 as Aer Arran, originally serving the island of Inishmore off the west coast of Ireland. It had an expanding network of regional routes in the UK and Ireland. Many of the links replaced those left unserved by Flybe, which collapsed in March 2020 at the start of the coronavirus crisis.
Like all airlines, Stobart Air had been hard hit by the pandemic and the travel restrictions involved. In April an Isle of Man company, Ettyl, announced plans to buy the carrier, along with Carlisle Lake District airport. But that deal has now collapsed.
Stobart Air is part of Esken, formerly the Stobart Group.
The airline announced: ""Given the continued impact of the pandemic which has virtually halted air travel since March 2019 and in the absence of any alternative purchasers or sources of funding, the board of Stobart Air must take the necessary, unavoidable and difficult decision to seek to appoint a liquidator.
"All 480 staff at the airline have been informed.
"Last April, Stobart Air announced that a new owner had been identified. However, it has emerged that the funding to support this transaction is no longer in place and the new owner is now unable to conclude the transaction."-
MPs call for people to see 'true freedom again' as PM extends restrictions – June 14th 2021
The public must "see true freedom again", a former Conservative minister has said, as the government delayed lockdown easing in England for four weeks until 19 July.
Steve Baker, MP for Wycombe, called on Health Secretary Matt Hancock to explain under what conditions the country will move to step four of the government's roadmap, noting many people forecast that the measures would be extended into July.
Fellow Conservative MP and chairman of the Justice Select Committee Sir Bob Neill warned it is "unconscionable" for economic support to not be extended for four weeks alongside the restrictions.
It came as Boris Johnson, speaking at a Downing Street news conference on Monday evening, announced a four-week delay in lifting lockdown restrictions in England to 19 July amid rising cases of the Delta variant.
The PM said the postponement of step four of the government's roadmap, which was due to take place on 21 June, will allow for more people to receive their second jab before further easing of restrictions takes place.
The proposed extension will be reviewed to see if action can be taken two weeks sooner on Monday 5 July.
MPs will get to have their say on the delay in a Commons vote on Wednesday, the PM's spokesperson has said.
The PM also announced that the time between vaccine doses has been shortened for people aged over 40 – from 12 weeks to eight weeks – with all in this age group to be offered a second dose by the week of 19 July.
This will mean two-thirds of adults will have been offered both doses by that date. All over-18s will have been invited for their first jab by 19 July.
It is "sensible" to put back the end of all legal limits on social contact to 19 July, the PM said, adding that he is "confident" no further delay will be necessary.
"We can simply keep going with all of Step 4 on 21 June, even though there is a real possibility that the virus will outrun the vaccines and that thousands more deaths would ensue which could otherwise have been avoided.
"Or else we can give the NHS a few more crucial weeks to get those remaining jabs into the arms of those who need them," Mr Johnson said.
Boris Johnson will urge public to accept 'one last heave' to freedom as he gets set to delay June 21 June 14TH 2021
Boris Johnson is set to urge the public to accept "one last heave" to freedom as he delays the final step of lockdown reopening.
On Sunday night the Prime Minister was finalising his plan to push back the June 21 reopening in England by up to four weeks owing to a surge in Covid cases. Earlier in the day he had refused to rule out further delays in the future.
It means rules ordering the wearing of face masks, limiting groups to six people indoors and 30 outdoors, and keeping nightclubs shut are set to remain in place.
The cap on weddings being attended by only 30 people is expected to be relaxed, but the exact details of what new rules would replace it were still being debated in Government on Sunday night.
Mr Johnson's message to the nation at a Downing Street press conference on Monday evening is expected to be that sticking to the rules now is worth it to avoid a future lockdown.
It comes as industry body leaders warned that compliance with the restrictions could slip, with pub staff already facing abuse from drinkers when enforcing the rules.
when the rate stood at 69.6.
Sir Keir Starmer has blamed the government's "pathetic" border policy for the delay to lockdown lifting.
Speaking to LBC, the Labour leader said ministers delayed the introduction of hotel quarantine, confused people with their traffic light system for foreign travel, and delayed putting India on the red list until late April.
Key Points
Prime minister to delay lockdown easing
Keir Starmer blames 'pathetic' border policy for delay to lockdown easing
UK in 'early stages of third wave'
Lockdown easing would allow 'another 10 million second vaccine doses to go into arms'
Restrictions on weddings could be eased, health minister suggests
England's Covid case rates climb to highest level since early March
Campaign group hopes to get 'wedding industry acknowledged'
13:55 , Chiara Giordano
Emma Meek, managing director of Miss Bush bridal boutique, says she became involved with campaign group What About Weddings to get the "wedding industry acknowledged".
She told PA: "It's not a pastime, or this ephemeral group of nothing, and it has been a struggle over the last 14-15 months to try and get the government to acknowledge us as an industry.
"Scenes from sports and the Euros, you can just see that the regulation around weddings has been very harsh for a long time. It hasn't given any sense of parity, so we have got a cohort of brides who have postponed and this has impacted everyone's life emotionally, financially and on the industry at large.
"It has been quite devastating, so that is why we are campaigning to try and get weddings taken seriously. We may not be essential as far as the categorisation of businesses go, but I still think weddings are a part of our social, cultural, religious, and spiritual foundations."
She said wedding size should be taken based on "capacity size of venue, based on whatever safety measures are required".
England's Covid case rates climb to highest level since early March
13:33 , Chiara Giordano
New coronavirus cases in England have climbed to their highest level for more than three months, according to new analysis.
A total of 37,729 new cases of coronavirus were recorded in England in the seven days to 9 June, according to Public Health England.
Comment It won't end. Lockdown and vaccinations won't solve the BAME, elderly, obesity ad migrant demands on the over hyped dreadful NHS. This isn't pandemic thanks to bio engineering , it is endemic like flu. Nobody des just from Covid and flu s now extinct. All very odd. Robert Cook
What the Dickens ? Posted June 13th 2021
Like so many classic authors , if Charles Dickens were writing now he would have to use social media or a website because no one would publish or sell his books. He would also end up arrested and jailed for hate speech and offending minorities. There would be no Fagin of Mr Bumble because of sensitivities about Jews and fat people.
So what I have to say now is risky. It refers to the England v Croatia Euro 20 match today. There seems to be the air of a vicar about Gareth Southgate. he is preaching at us , implying we are all racist. He chooses a lot of black players but forbids booing bad behaviour and poor play , like today when one of them repeatedly fouled a Croatian and should have been sent off. The BBC backed every harsh judgement by the ref against Croatia, facilitating their only goal. It was set up by an England player who should have been sent off long before.
But Southgate , England and the media are on a moral campaign because they have been outstanding at taking the knee to blacks – Croatia didn't do it today. It all started when a white U.S cop murdered a black suspect. There is also the fact that England has to stay in the tournament all the way to maximise audiences and advertising – and of course to keep banging the anti racist message which many of us find patronising and insulting.
Today , Croatia were the better team , with the ref winning the game for England. We were even exhorted by the BBC panel of experts to support 'our home team' They are worried because some of us do not think the British Police State feels like home anymore. If they think the Floyd murder was cause for a crusade , then it's time the media looked closely at the PC Monk trial and refocus on the police who are out of control. It is also a bit much to have the obscenely wealthy overpaid players and pundits lecturing us on equality.
Robert Cook
G7 B.J Vow to protect integrity of U.K – for whose benefit ? June 13th 2021
Boris Johnson sought to play down reports of a rift with the EU over Northern Ireland at the end of the G7 summit, although he insisted it was the job of the government "to protect the territorial integrity" of the UK.
Speaking at an end-of-summit press conference, the prime minister was careful not to escalate a row that had intensified following a report that France's Emmanuel Macron had suggested that Northern Ireland was not part of the UK.
"What I'm saying is that we will do whatever it takes to protect the territorial integrity of the UK," Johnson said, but he declined to repeat remarks made by the foreign secretary, Dominic Raab, who said Macron's reported comments were "offensive".
The row had threatened to overshadow the G7 summit in Cornwall, which was finishing on Sunday afternoon, the first gathering of world leaders in person since the start of the pandemic.
"But actually what happened at this summit was that there was a colossal amount of work on subjects that had absolutely nothing to do with Brexit," Johnson added.
The prime minister also discussed the origins of the pandemic. Although he said "the advice we've had" was that it did not look as if Covid-19 had come from a lab, he said western leaders had agreed "to strengthen the World Health Organization" in a decision likely to irritate China, accused of not being fully transparent about the origins of the pandemic.
They wanted the WHO to have powers like international weapons inspectors, Johnson said, who could "go on the scene and try to determine as independently as possible exactly what is going on" so people could have confidence about the origins of such diseases.
Comment The answer to the question 'for whose benefit' is obviously his, B.J's , class and international cronies. The same has to be said for BREXIT. Their attitude to China and for empowering the vested interest of the WHO , should worry any non elite person with a brain. As for being open about the origins of diseases like Covid , well they will never admit it was a bio weapon aimed at China and made to look as if it came from them. Anyone who mentions a conspiracy also like Salisbury as another example -is nuts.
There was no conspiracy to murder Princess Diana in spite of all the suspicious evidence and how they treated the brilliant West End Play and its author who was sent to a psycho ward , with Douglas Home trashing it , speaks volumes as to what our elite are capable of. So we have no choice but to obey on Pain of jail.
We now have the official view on Princess Diana's death , endorsed by Prince William none the less. The dasatradly BBC man Martin Bashir tricked the poor innocent angelic 35 year old Diana into a T.V interview which then led to the behaviour that killed her. Well maybe it pushed the patience and hands of Britain's security services and their sub contractors because she revealed too much of the truth.
Now they are rehabilitating Royalty as a sticking plaster for PC corrupt and divided U.K. That's why Prince William is fronting the F.A. I hope to see him take the knee for his ancestors sins on both sides next time he hands out the prizes. Robert Cook
May Be – June 13th 2021
Defence Secretary Ben Wallace has given his support to former prime minister Theresa May as the next head of Nato.
Mr Wallace told Italian media that Mrs May would be an "excellent candidate" to lead the transatlantic defence alliance after its current chief Jens Stoltenberg steps down next year.
"Theresa May was a fantastic prime minister in really tough times," Mr Wallace, who was a senior member of Mrs May's cabinet, told the political magazine Formiche.
Wonderful examples.
Boris Johnson quoted from the Bible yesterday as appeared to confirm he believes in God.
The thrice-married Prime Minister borrowed from Psalm 14, verse one in a bid to settle ongoing questions about his faith.
The Conservative leader's religion has been under the spotlight since his wedding to bride Carrie last month.
The pair tied the knot in Westminster Cathedral, the mother church for Roman Catholics in Britain.
Twice-divorced Mr Johnson was only allowed to marry in Westminster Cathedral because of a loophole in Catholic Canon Law.
Rules ban the marriages of a divorcee whose former spouse is still alive.
But while the faith does not allow divorcees to marry in its churches, because the PM's two previous other marriages were "in non-Catholic settings", they were not recognised by the Church – meaning his wedding to Carrie was treated as his first.
The ceremony prompted questions about which Christian denomination Mr Johnson was signed up to.
He was reportedly baptised as a Catholic but confirmed as an Anglican as a teenager.
If he is now a Roman Catholic, he would have to delegate a little-known power to another minister.
Technically, the PM formally advises the Queen on the appointments of Church of England bishops.
But the 1829 Roman Catholic Relief Act, passed when the Duke of Wellington was PM, says that no "person professing the Roman Catholic religion" is allowed to advise the monarch on the selection of Church of England bishops.
In practice, the Church chooses bishops.
But last week it was reported that when the issue arises, another minister would be chosen by Buckingham Palace to advise the Queen on appointments.
Lord Chancellor Robert Buckland QC is understood to be the prime candidate for the role.
Comment From Thatcher to Johnson, the idea of 'brilliant Prime Ministers; has seen some amazing examples . If may exemplifies brilliance that explains a lot. If Britain was a democracy Assange would never have been jailed on bogus rape and espionage charges. He would be free now.
NATO wants regime change in Russia and confrontation with China. The U.S and its allies couldn't cope with the Viet Kong , so imagine World War with China.
China can see what is wrong with the west and its designs on Russia and its sphere of influence. The only consolation is that May would have to go some to be worse than her puupet predecessor. Robert Cook
Fishing fury: New Brexit deal means 1,600 EU boats can plunder British water for 2021 – Posted June 12th 2021
The move has infuriated green campaigners and UK fishermen with one accusing Whitehall of being "utterly negligent". No limits will be placed on how much non-quota stock, such as lobster, scallops and red mullet, 1,600 EU boats are allowed to collect.
A draft version of a UK-EU fishing agreement for this year, seen by the Daily Telegraph, states London and Brussels have "exceptionally agreed not to apply tonnage limits" for non-quota species until next year.
Rather they will "closely monitor and exchange" data on fish being caught in order to help draw up future plans.
Labour's shadow environment secretary, Luke Pollard, strongly condemned the move.
He commented: "The Government has sold out our fishers.
"Plundering our oceans in an uncoordinated free-for-all is the oppose of sustainable fishing."
Boris Johnson agreed a Brexit trade deal with the EU last year, which covered fishing.
Under its terms UK fishermen will get 25 percent of the EU's quote from British waters by 2026.
After this Britain could theoretically exclude EU boats entirely, though this could lead to retaliatory sanctions.
David Stevens, a Cornish fisherman, expressed anger limits haven't been set on non-quote species.
"There are no limits on the total quantity that can be caught and no assessments of the health of stocks."
A spokesperson for the Government justified the decision not to place quotas due to "the unique situation this year".
They commented: "For 2021, the UK and EU have agreed due to the unique situation this year and the need to provide clarity to our respective industries to take a monitoring-only approach to the implementation of the non-quota provisions.
"This is to provide the opportunity for the development of multi-year strategies for the conservation and management of shared non-quota species via the Specialised Committee on Fisheries."
Fishing rights have proven highly contentious since the end of the Brexit transition period in December.
Earlier this year French vessels protested off the coast of Jersey, claiming their access to its waters had been cut.
Comment
When the voices of our so called democratic leaders talk of sustainability, they always mean how can the masses be forced physically or psychologically to take less ? These poorly educated masses. distracted by woke folk and thought police, are not supposed to realise that open door immigration will mean less because the elite won't take less. They want more which is why they want third world cheap labour , much coming as a result of oil greed wars.
The elite must make an issue of race and gender. Football represents the lowest common denominator , especially among males. So we have Gareth Southgate & crew , with media megaphones full blare , on full alert from any 'crowd ' ( sic ) manifestation that can be construed as racist. Blacks exempt of course.
Foolish Brits fell for Tory lies over Brexit. They voted leave not to block East European migrants , but to block Africans and Moslems with their very different culture. East Europeans are too white. Now whites are told to disengage with their 'racist' culture and embrace all things black. This is vital for the elite to sustain their global gluttony. Unfortunately the masses can't make connections which is why so many will think I am writing rambling bulls-it.
Now we mustn't talk of the Indian variant because it is racist and suggests a link with open doors to and from afflicted Covid India. The Tory elite Brexit plan selfish , aiming to dominate and further corrupt our police & legal system , freeing itself from a Europe it had flooded with new PC and police state laws , then blaming them on Europe. The Irish and fishing problems were glossed over so the masses just voted against immigration. Muslim areas like those in Birmingham voted leave because they didn't like East Europeans , who also tended to dislike them.
This attack on white culture is not meant to raise questions about the white and black rich whose extravagant life styles are the essence of unsustainability and conflict. So is the religious driven mentality that leads to African women having an average of 15 babies each.So the Third World will get worse rather than reform , and more of it will come here. All the more reason for brainwashing the whites into being ashamed of their culture.
The Queen and her seriously privileged class , with deep roots in slavery ,must be left out of all this. After all , she and her husband have done more than their fair share of touring her commonwealth and waving at the natives who just lover her. Robert Cook
BLM & Woke Folk take note , black gangs don't seem to care about BLM. June 12th 2021
Boy, 17, stabbed to death by machete gang in Streatham
John Dunne and Anthony France 21 hrs ago 'Tutors change daily': headteachers call for schools to control England Covid… Streaming: Shiva Baby and the best boundary-pushing Jewish films
A teenager was "hunted down" by a machete-wielding gang and fatally stabbed near three nursery schools in south London.
Up to 10 people chased the 17-year-old 200 yards along Streatham High Road to Prentis Road in Streatham, where he was cornered outside a postal delivery office and knifed in the chest.
Police were called shortly after 4pm yesterday and found the teenager with a stab wound.
He was taken to a central London hospital, where he was pronounced dead at about 5pm.
One witness said: "I saw the gang brandishing machetes and other knives.
They were chasing a boy, they looked like they were hunting him down.
Postal workers came out and were fighting to save his life."
Another witness said: "It was very vicious, there was lots of shouting. The next thing we knew, a boy was lying on the ground and there was lots of blood. The postal workers were real heroes for stepping up."
The attack happened near the Little Flowers, Growing Beans and Springtime nurseries.
A worker at Growing Beans said: "Thankfully, the kids didn't see anything but we had to arrange for them to be picked up at a diff
erent point because of the incident."
Four men and three women have been arrested in connection with the killing.
Forensic science officers were today scouring the area for clues.
Police believe they know the identity of the victim and his next of kin have been informed.
The boy is the 16th teenager to be killed in London so far this year, one more than in 2020, and the capital is on course to overtake 2019's total of 26.
Scotland Yard has launched 55 homicide investigations in 2021.
The latest killing follows two other violent deaths in the capital this week.
Taylor Cox, 19, died on Tuesday after being shot in the head in a "targeted hit" near a nursery and primary school in Hornsey Rise Gardens, Crouch Hill.
Nathaniel Eyewu-Ago, 35, also died on Tuesday, six days after being stabbed in a brawl in Barge Walk, Greenwich.
Russian Roulette June 12th 2021
In an exclusive interview with NBC News, Mr Putin said: "We have a bilateral relationship that has deteriorated to its lowest point in recent years."
The two leaders will meet in the Swiss city of Geneva on 16 June.
Mr Putin described former US president Donald Trump as "an extraordinary individual, talented individual, otherwise he would not have become US president".
He added: "He is a colourful individual. You may like him or not. And, but he didn't come from the US establishment, he had not been part of big time politics before, and some like it some don't like it but that is a fact."
Police Driver Fatal Collision June 11th 2021
A woman has died after being struck by a marked police car answering a 999 call in south London.
The incident took place around 11.20pm on Wednesday on Stockwell Road, Stockwell.
Scotland Yard say paramedics and an air ambulance crew rushed to the scene after the pedestrian, 25, was struck by the police vehicle.
Despite their attempts to save her life, the woman died at the scene. Her next of kin have been informed, police say.
The incident has been referred to the Independent Office for Police Conduct (IOPC), which has now launched an investigation.
Comment As a former professional driver, I know the road is a dangerous place. The police , however, can be aggressive and cause accidents. I don't think making them look like heroes on TV shows help. London is a challenging city , as I know from considerable and wide ranging experience. It is usually a case of more haste less speed. The U.K police seem to think every person and vehicle should jump put of their way. They have an underlying bully mentality & culture. Robert Cook
Bordering on Chaos – June 10th 2021
EU border agency 'failing' to stop illegal migrants entering Europe despite massive funding boost
Frontex was handed a bolstered role in policing the bloc's borders after the 2015 migration crisis but it has become overstretched, said a report by the European Court of Arbitration, the EU's financial watchdog.
It has almost 10,000 officers and its budget will increase to £774m by 2027 up from just £16.3m in 2006. It had just 45 officers in 2005, the year after it was created.
In 2016, its mandate was expanded to include cracking down on illegal migration and cross-border crime. The Warsaw headquartered agency helps national border police in their duties and has recently taken on new roles including in deportations.
Frontex was "biting off more than it could chew," the report's lead author, Leo Brincat said.
Mr Brincat said, "This is especially worrying at a time when Frontex is being given added responsibilities."
"We are not saying 'scrap Frontex' but definitely Frontex is often its own worst enemy," the former Maltese minister added.
The report found gaps in information exchange between Frontex and national border agencies, which stopped it being able to properly monitor borders.
Auditors also accused Frontex of a lack of transparency in detailing the real cost of its joint operations.
The agency has faced separate allegations its guards were involved in illegal pushbacks of migrants on the Greek-Turkish border.
The European Ombudsman, which scrutinises maladministration, has opened an investigation into whether Frontex breached migrants' human rights.
A Frontex spokesman said it had "undergone a massive transformation that would have challenged any organisation, especially in the times of the COVID pandemic."
He told Deutsche Welle that Frontex was aware improvements were needed. "Unfortunately, many of the raised issues are related to external factors outside of the agency's control," he added.
Policeman accused of Dalian Atkinson murder has not been honest in his account, jury told – June 10th 2021
Former footballer Dalian Atkinson died in August 2016; prosecutors claim PC Benjamin Monk used unlawful and unreasonable force out of anger; the trial continues
By PA Media
The prosecutor in the trial of a policeman accused of murdering Dalian Atkinson has urged jurors to consider five "facts" surrounding the officer's evidence – including three allegedly showing a "convenient" loss of memory.
Beginning her closing address in the sixth week of the trial of PC Benjamin Monk, Crown counsel Alexandra Healy QC claimed the constable had not been honest in police interviews or during his account to the court.
Prosecutors claim the West Mercia police officer used unlawful and unreasonable force out of anger, prior to the death of former Aston Villa, Sheffield Wednesday and Ipswich Town star Atkinson in August 2016.
The Crown alleges Monk murdered the retired striker by excessive use of a Taser and kicking him in the head at least twice, intending serious harm.
The 43-year-old has pleaded not guilty to alternative charges of murder and manslaughter, while 31-year-old PC Mary Ellen Bettley-Smith denies assaulting Atkinson with a baton outside his father's home in Telford, after the ex-footballer made threats and smashed a window.
Addressing jurors at Birmingham Crown Court on Wednesday, Ms Healy highlighted "five facts" that she said the defence accepted "even if the defendants claim not to be able to remember."
Ms Healy told the jury that Monk's alleged lack of memory of three of the facts – that he kicked Atkinson at least twice to the head, had his foot on the 48-year-old's head when colleagues arrived, and told others at the scene he had kicked him in the head – was "nothing more than a barricade to shelter behind".
The prosecutor told the 11-strong jury panel: "Those three really important facts are all matters that he now claims to have no memory of.
"Convenient, you may think, because those three are facts that cause a great deal of damage, you may think, to his case that whatever he did was part of an instinctive desire to protect the life and limbs of them and others."
Ms Healy added: "He was not honest in his interview and he has not been honest with you about his actions that morning and about his reasons for it.
"Mr Monk told his colleagues in the early hours of that morning that he had kicked Dalian Atkinson to the head.
"He expects you to believe that when he was interviewed only 10 days later, perhaps as a result of the stress of the occasion, that that important detail had slipped his mind.
"The Crown say the truth is all too apparent – Mr Monk has always known what he did… and as soon as he became aware of the full consequences of his actions, he realised how damaging that admission was, and he has sought to row back from it by claiming he can no longer remember."
The trial continues.
Never Ending – June 10th 2021
Lockdown may only be 'partially lifted' with a new 'mix and match approach' to ending restrictions, it has been reported.
The next and final phase of the end of lockdown restrictions had been touted to come into force from June 21.
Amid a surge in Covid cases and fears over variants of the disease Boris Johnson has said it was still too early to say if England's lockdown could end in just under two weeks time.
The PM warned the vaccine rollout may not be enough to go ahead with unlocking.
Meanwhile, the number of coronavirus cases in the UK has risen by 74 per cent since the same time last week, with another 7,540 infections recorded.
Lockdown may only be 'partially lifted' with a new 'mix and match approach' to ending restrictions, it has been reported.
The next and final phase of the end of lockdown restrictions had been touted to come into force from June 21.
Amid a surge in Covid cases and fears over variants of the disease Boris Johnson has said it was still too early to say if England's lockdown could end in just under two weeks time.
The PM warned the vaccine rollout may not be enough to go ahead with unlocking.
Meanwhile, the number of coronavirus cases in the UK has risen by 74 per cent since the same time last week, with another 7,540 infections recorded.
Wednesday's increase was the highest daily jump since the end of February, when 8,523 cases were reported on February 26.
VWednesday's increase was the highest daily jump since the end of February, when 8,523 cases were reported on February 26.
EU-UK talks on Northern Ireland appear close to collapse on eve of G7 – June 9th 2021
Lisa O'Carroll and Peter Walker
Talks between the EU and the UK over Northern Ireland appear on the brink of collapse as London indicated it was still considering unilateral action to keep unhindered supplies flowing from Great Britain into the region.
The European commission vice-president, Maroš Šefčovič, said patience was "wearing very, very thin" and described the relationship with the UK as "at a crossroads".
Amid fears that the escalating crisis over Northern Ireland would develop into a trade war, David Frost, the Brexit minister, said there had been "no breakthroughs" over the Brexit checks but no "breakdowns" after a two-hour meeting with Šefčovič in London.
They agreed to continue to try to find a solution before 30 June when a ban on chilled meats including sausages and mincemeat is due to come into force.
Late on Wednesday, Boris Johnson insisted that there was no crisis. "I'm very very optimistic about this. I think that's easily doable," he said, referring to an issue that was at the heard of the fraught Irish border negotiations two years ago: preventing a border on the island of Ireland while protecting trade within the UK post-Brexit.
Johnson's optimism could face a challenge at the G7 meeting on Thursday, however, when Joe Biden will warn him and the EU not to "imperil" the Northern Ireland peace process.
The US president landed at an RAF base in Suffolk on Wednesday evening. Earlier his national security adviser, Jake Sullivan, had said that Biden harboured "very deep" concerns on the issue provoked by Brexit, which would be raised in a bilateral meeting with the prime minister at the summit in Cornwall.
© Provided by The Guardian President Joe Biden and Jill Biden arrive on Air Force One at RAF Mildenhall in Suffolk, ahead of the G7 summit in Cornwall. Photograph: Joe Giddens/PA
Behind the scenes, UK sources were more trenchant than Johnson about the row with the EU. "All the options remain on the table," said a senior source close to the talks when asked about the possibility of unilateral action to extend a grace period for checks on chilled meats that ends on 30 June.
On the prospect of retaliation and a trade war, the source said: "We feel like we've heard this before. Nobody wants to get into a trade war or anything close to it, obviously.
"Unfortunately we have got used to living in an atmosphere where there are threats made to us, and not just in this context. The EU quite often seems to resort to threats at a relatively early stage in the process."
Comment: The EU is an anti democratic imperial dictatorship by and for the global super rich – some of whom are based in Europe.
Basically Northern Ireland has been annexed by the EU. The south , Eire, is happy to have exchanged a Roman Catholic dictatorship for something far worse. Now they want the Northern Irish Protestant loyalists to give up their British identity and join them in a diverse reality where being white poor – and male – puts them at the bottom of the social hierarchy. Some lives matter far more than others in our so called liberal Western democracies.
Dalian Atkinson: PC defends using baton on ex-footballer – it is interesting that our politically correct mainstream media have not made a BLM connection , which is rather a contrast to their attitude to armed robber George Floyd – comment by Robert Cook June 9th 2021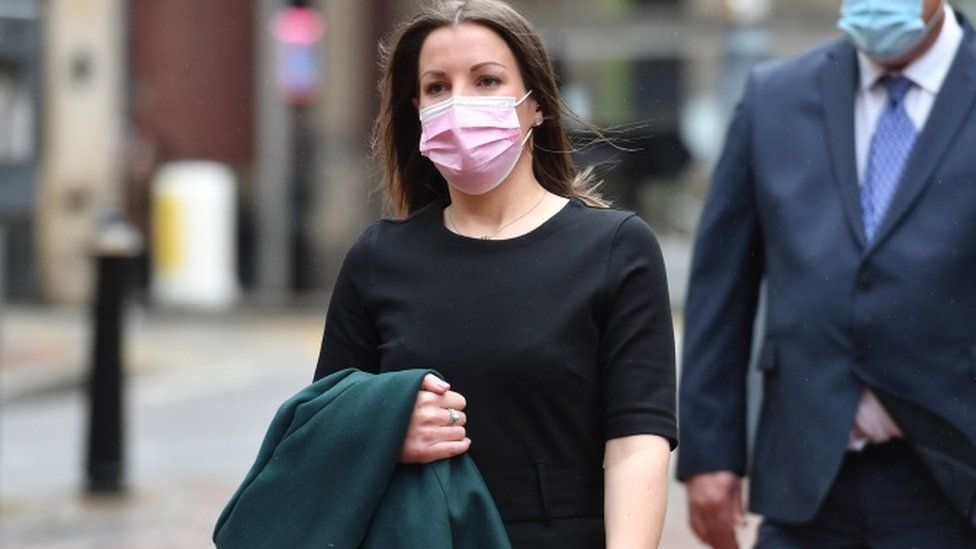 A police constable has said it was absolutely necessary to hit former footballer Dalian Atkinson with her baton after he had been tasered.
PC Mary Ellen Bettley-Smith, 31, told a jury she did it to protect herself and her colleague.
She denies a charge of assault and said she was terrified during the incident in Telford, Shropshire, in August 2016.
Her colleague, PC Benjamin Monk, denies murdering Mr Atkinson and also denies an alternative manslaughter charge.
The prosecution alleges West Mercia Police probationary constable Bettley-Smith acted unlawfully after Mr Atkinson had been tasered by PC Monk outside his father's house in Meadow Close, Trench.
Giving evidence in the sixth week of a trial at Birmingham Crown Court, PC Bettley-Smith said "I recall that he opened the front door and was there, this huge figure. He appeared very, very angry – probably the angriest person I have ever seen in my life."
She added: "I remember his eyes bulging out of his head. His chest was puffed up … his stance made me think he was ready to fight."
PC Bettley-Smith, a social work graduate who joined the force in February 2015, said she had pressed an emergency alarm button for urgent help, because she believed the situation to be life-threatening.
"I said in my interview that my life flashed before my eyes and that is no exaggeration – I was absolutely terrified," she said.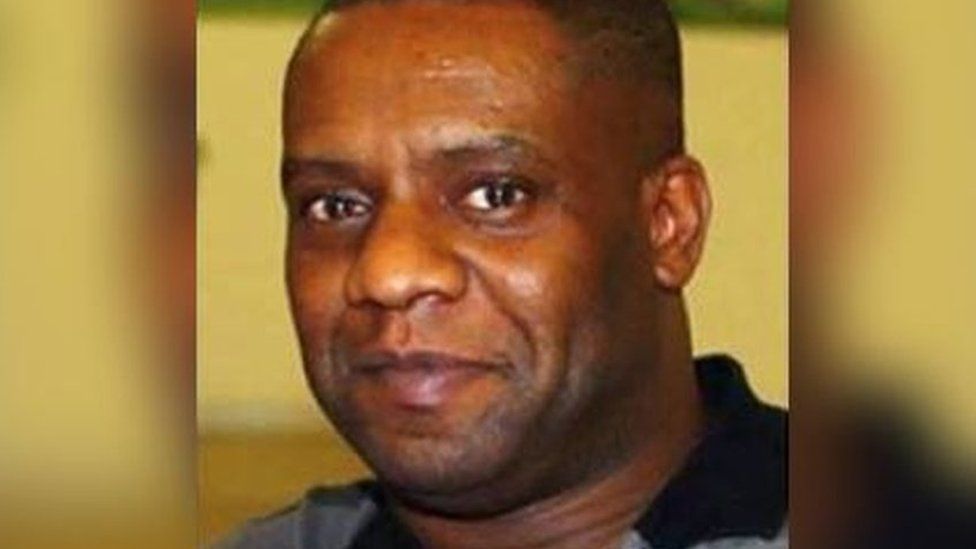 After Mr Atkinson – who played for Aston Villa, Ipswich Town and Sheffield Wednesday – was tasered and fell to the ground she said she hit him three times with her baton, aiming at his thighs, to prevent him from getting back up.
She told the jury: "It was at this point when I decided I needed to strike Mr Atkinson with my baton. Unless it was absolutely necessary, I would never have used my baton that night.
"I struck him to prevent him from getting up and protect myself and Ben.
"If he was successful in getting up, I genuinely thought he would seriously hurt me."
Ms Bettley-Smith told the court she still felt overwhelming sadness at Mr Atkinson's death.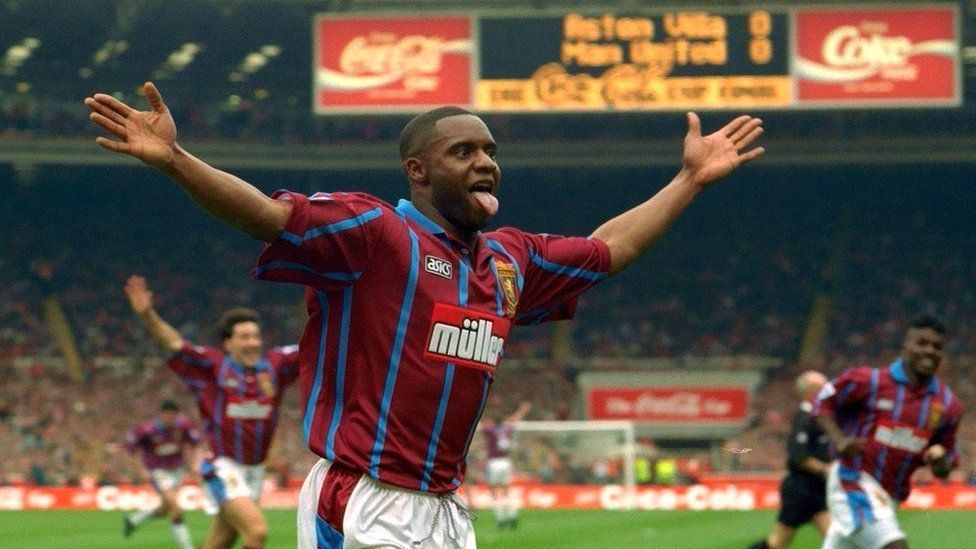 Asked how she felt when she learned of his death on returning to the police station, she said: "Terrible. I felt really, really upset that that was the outcome.
"But I was also very aware and conscious of the fact that it could have been very different and it could have been myself or Ben or Mr Ernest Atkinson [Dalian's father]."
Under cross-examination from prosecutor Alexandra Healy QC, Ms Bettley-Smith denied exaggerating her account to justify the use of excessive force by PC Monk, with whom she was in a relationship.
The officer also denied trying to "help" PC Monk by changing her account, or by agreeing to "fudge" what was said about kicks to Mr Atkinson's head.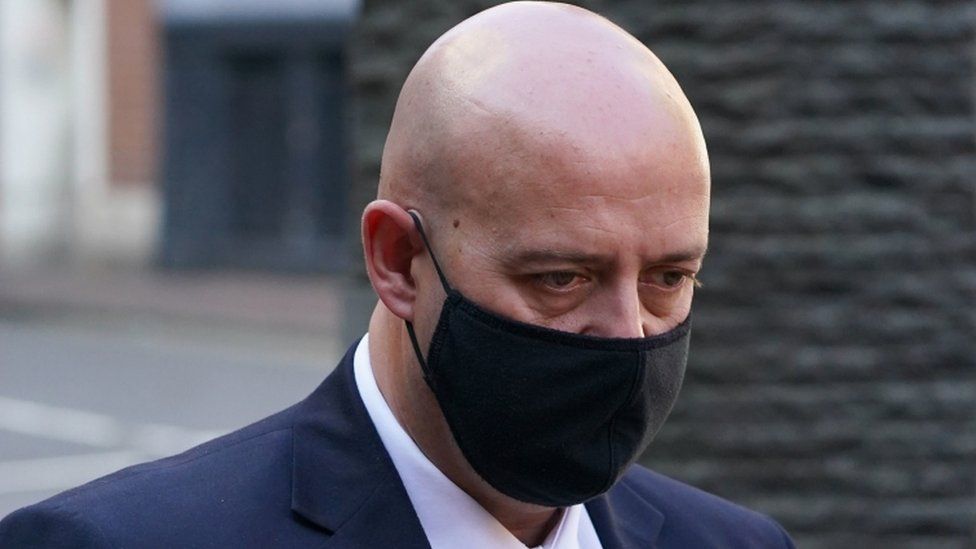 The court has previously heard PC Monk used a Taser on Mr Atkinson for 33 seconds after the first two attempts to use a Taser on him failed.
He also admitted he kicked Mr Atkinson but said it was not-targeted and "instinctive". He has challenged witness accounts that he then rested his boot on the sportsman's head.
The trial continues.
To be Frank – June 7th 2021
Asylum seekers in Napier barracks 'face blacklist threat for speaking out' Posted June 7th 2021
Asylum seekers held at the Home Office's widely criticised military barracks in Kent claim they will be "blacklisted" if they speak out after last week's high court ruling that the decision to use the site was unlawful.
Staff employed by private Home Office contractors at the Napier barracks site at Folkestone have allegedly told residents that their asylum application will be impaired if they talk to the media about conditions at the camp.
On Thursday asylum seekers won a legal challenge against the government that ruled Napier's "squalid" accommodation failed to meet a minimum standard. The high court ruling prompted calls for the home secretary, Priti PPatel, to resign and the barracks to be closed immediately.
Maddie Harris from Humans for Rights Network, which documents violations against asylum seekers, said allegations that contracted staff were still warning asylum seekers that their claims would be compromised for shedding light on conditions was alarming.
Harris said she understood that one staff member had recently approached a group of five Napier residents and singled out two of them.
"They were specifically told that it was known they had spoken to the media and this would affect their claim," she said.
After the high court ruling Harris said fresh allegations emerged that Napier residents were again warned not to approach the media.
She said she understood that: "They were told by staff that there is a full list of people in the camp and that names have been circled who are known to have spoken to journalists. They were told it's going to be a problem for their asylum claim."
Asylum is a human right backed by the UN Refugee Convention and assessed in the UK using agreed screening processes and Home Office immigration caseworkers.
It has also emerged that trafficking victims appear to have been transferred to Napier contrary to new official guidance on the barracks. The high court also criticised the home secretary's process for choosing people to be accommodated at the site as flawed and unlawful.
Guidance for Home Office staff made publicly available the day before the high court verdict, but dated 27 May, states that asylum seekers were "unsuitable" for the barracks if they had been reported. to the national referral mechanism, which is designed to identify and support trafficking victims.
The guidance stipulated they should also not be sent to Napier – where 267 asylum seekers are being held – if "there are reasonable grounds to believe they are a victim of modern slavery or a decision on this matter is still pending".
However Clare Moseley of charity Care4Calais said they had managed to remove 45 residents from Napier over concerns they were trafficking victims since the camp reopened two months ago.
The high court also heard that Public Health England had warned Patel that the use of dormitories meant a coronavirus outbreak was inevitable – half its almost 400 residents were subsequently infected. Despite crowded rooms being identified as the cause, sources say the Home Office was planning to increase room capacity at Napier from 12 to 14.
Sally Hough, a volunteer at Napier, said she had been informed that despite concerns over a third coronavirus wave, room capacity increases were being considered.
"With the spread of the Delta variant this is so negligent. This is a threat to the men in the camp and the wider community as the Home Office move people from known hotspots to Napier," she said.
The Home Office and contractors Clearsprings have been contacted for comment.
Objects thrown at police as officers break up illegal rave in Essex June 7th 2021
Police have broken up an illegal rave in a field attended by around 200 people.
Essex Police said officers were called to Theydon Bois at around 11pm on Saturday after reports of the music event.
Objects were thrown at police as the force engaged with people at the unlicensed music event off Forest Drive, and one man has been arrested on suspicion of breaching coronavirus legislation.
The music was turned off at around 1am and decks, speakers and a generator have been seized by police.
Cut of £40m in help for tenants will 'drive up homelessness' Posted June 7th 2021
The government is cutting the funding it gives to councils in England and Wales to help struggling tenants by more than a fifth, with critics warning the move will drive up homelessness following the recent end of the Covid evictions ban and the end of the furlough scheme in September.
Discretionary housing payments (DHPs) provide financial support to people claiming housing benefit or universal credit who face rent shortfalls or need assistance with payments such as rent deposits in order to move home.
The government boosted DHP funding from £139.5m to £180m in 2020/21 amid the pandemic, but is now cutting that back to £140m in 2021/22 – a reduction of 22%, and lower than the DHP budget in 2017/18 or 2018/19. The cut was slipped out as part of the spring budget this year.
While the worst of the pandemic appears to have passed, unemployment remains high in much of London and deprived parts of northern England. Local housing allowance (LHA) has been frozen this year, leaving tenants facing higher rent shortfalls in many parts of the country.
A government survey in April suggested that nearly one in 10 private renters were behind on their rent at the end of 2020, about three times as many as before the pandemic. A further 8% of private renters said they were likely to fall behind on rent in the following three months.
Karen Buck, Labour's shadow minister for social security, told the Observer: "Every time since 2013, since the first big wave of the benefit cuts came into effect from the government's welfare legislation, every time we've said anything about the bedroom tax, about the benefit cap, about LHA restrictions, the mantra is: DHPs will fix it. If there are exceptional circumstances, if there's a need for flexibility, if there's a need for a local response, you've got the DHP pot, and the DHP pot is kind of magic beans – it can grow to cover anything you want it to.
Superficial Solution 4 Patronised People in 'Scotland the Grave' – June 7th 2021
Prince William and Kate Middleton are to be sent to Scotland in a bid reportedly being drawn up by Buckingham Palace courtiers to save the Union.
Royal officials are reportedly uneasy at the prospect of Scotland breaking away from the rest of the UK as Nicola Sturgeon and the SNP continue to push for a second referendum after sweeping the board at May's Holyrood elections.
Scotland has become increasingly out of step with England politically, with the Conservatives enjoying a comfortable Westminster majority and gaining council seats in last month's local elections.
Kate and William would spend more time at Balmoral and strengthen ties with their former university town of St Andrews if the proposals go ahead, according to the Sunday Times.
Officials hope this could build on the success of their recent tour of in which William said the country was "so important" to himself and wife.
He also spoke movingly of how he enjoyed some of his best days in the country, referring to his university days when he met Kate, and some of the worst, as he was staying at Balmoral when mother Diana died in 1997.
A source close to the Royal household told the Sunday Times: "They think of it as their Union,"
"It was originally a union of crowns. They think the politicians have been losing Scotland for them.
Russia appeals for U.K to ignore MI6 Mischief making and empire building – June 4th 2021
Asked about the remarks in a press conference, Mr Putin said: "You said that the new head of MI6 has given these assessments, so he is new and I think he is going to get some experience and he will probably revisit his assessments (on) if Russia is a declining power.
"So why bother, why be concerned, just live your life and don't try to spoil the Russian-British relations further."
Speaking through a video link from St Petersburg, he said the UK and Russia had seen a growth in trade last year, adding: "So if you don't try to interfere into this process then everything is going to be good."
has refused to say if he would follow Alexander Lukashenko's lead and force a passenger jet to land if he knew one of the Kremlin's wanted men was flying over Russia.
"I'm not going to tell you," he said in comments made during the plenary session of Russia's premier investment forum in St Petersburg on Friday.
While clearly uncomfortable when being asked about his ally's recent conduct, the Russian president offered a robust defence while reverting to claims of ignorance.
Mr Putin said he knew nothing about the blogger – Roman Protasevich – who the Belarusian president commandeered off a Ryanair flight last month. He also forgot to mention Mr Protasevich's girlfriend, Sofia Sapega, a Russian citizen, who has been held without charges.
"I don't want to give you my assessment about what happened," the Russian leader said. "I honestly don't know. I don't know Roman Protasevich and don't want to know him. Let him do what he wants to do. Let him fight with the regime."
Fears are growing that Mr Protasevich is being subjected to serious physical and psychological harm while under Mr Lukashenko's watch.
A video of a "confession" interview recorded under duress showed wrists with deep flesh wounds suggesting deliberately improper use of handcuffs. On Monday, Mr Lukashenko made a scarcely veiled threat to hand his opponent over for a death penalty trial at the hands of Russian-backed combatants in eastern Ukraine.
Still, Mr Putin insisted the issue was a "domestic Belarusian affair", and claimed Russia was trying to hold a "neutral position" while the West was "interfering".
He laughed away suspicions that Russian agents may even have been involved in planning the operation to kidnap Mr Protasevich.
"I saw all these statements made by Nato's leadership that Russia had taken part, but I want to say this: if Nato is making statements like this, it's in real danger," he said. "It means people don't understand the processes involved."
For all his words about national sovereignty, Mr Putin made several unexpected interventions into US domestic politics.
Without a hint of irony, he drew attention to what he said was an excessive clampdown on Trump supporters. Those involved in post-election clashes on Capitol Hill were not rioters, he said, but "Americans with political demands".
"More than 450 people were arrested, and now all face criminal charges," he said. "Rubber bullets can take out your eyes, you know. Tell the victims: there, there, it's only a democratic bullet."
Mr Putin, who appeared to be in generally accommodating mode ahead of his 16 June summit with Joe Biden in Geneva, said the Kremlin was not, in fact, in direct conflict with the United States.
"We have only one disagreement with them," he said.
"They want to rein in our development. Everything else derives from that."
Comment Britain is run by an arrogant profiteering fake democrat elite. MI6 is staffed and run by arrogant upper middle class Oxbridge public school types. The days of Burges and McLean are long gone. Britain excels at corruption and conspiracy guiding their U.S offspring all the way.
Robert Cook
No End To Restrictions Until All Countries Covid Free – so ultimately no escape India Road Must Stay Open June 4th 2021
The Welsh Government has confirmed groups of up to 30 people will be allowed to meet outside from Monday. In addition, three households will be allowed to form an extended bubble and large outdoor events can go ahead at limited capacity.
The Government has opted for a "phased" approach due to clusters of the Delta variant, which first emerged in India.
Restrictions on indoor household mixing will still apply from Monday, as the Welsh Government looks to vaccinate more people before easing measures.
Only a Moron June 3rd 2021
A new study by German scientists claims to have found evidence that lockdowns may have had little effect on controlling the coronavirus pandemic.
Statisticians at Munich University found "no direct connection" between the German lockdown and falling infection rates in the country.
Instead, the study found infection rates had already clearly begun to fall before a national lockdown was imposed last November.
Only a moron would be surprised by this report. But lockdown was never expected to contain or defeat the virus. It was an opportunistic strategy for social control and to cover for the monolithic incompetent NHS which cannot cope with such increased demand. Hence the ritualistic rubbish of clapping for the NHS. It is what sociologists call solidarity rituals.
The mutation that originated in India is now believed to be dominant in the UK, with 12,431 cases now confirmed.
PHE said early evidence suggests there may be an increased risk of hospital admission from the variant.
Figures showed there were 278 people with the variant who attended hospital emergency departments this week, up from 201 last week.
There were 94 overnight hospital admissions for patients with the Indian variant, up from 43 admissions the previous week.
The majority of those admitted to hospital had not received a coronavirus vaccination.
Dr Jenny Harries, chief executive of the UK Health Security Agency, said: "With this variant now dominant across the UK, it remains vital that we continue to exercise caution particularly while we learn more about transmission and health impacts.
"The way to tackle variants is to use the same measures to reduce the risk of transmission of Covid-19 we have used before. Work from home where you can, and practise hands, face, space, fresh air at all times.
"If you are eligible and have not already done so, please come forward to be vaccinated and make sure you get your second jab. It will save lives."
The mutation that originated in India is now believed to be dominant in the UK, with 12,431 cases now confirmed.
PHE said early evidence suggests there may be an increased risk of hospital admission from the variant.
Figures showed there were 278 people with the variant who attended hospital emergency departments this week, up from 201 last week.
There were 94 overnight hospital admissions for patients with the Indian variant, up from 43 admissions the previous week.
The majority of those admitted to hospital had not received a coronavirus vaccination.
Dr Jenny Harries, chief executive of the UK Health Security Agency, said: "With this variant now dominant across the UK, it remains vital that we continue to exercise caution particularly while we learn more about transmission and health impacts.
"The way to tackle variants is to use the same measures to reduce the risk of transmission of Covid-19 we have used before. Work from home where you can, and practise hands, face, space, fresh air at all times.
"If you are eligible and have not already done so, please come forward to be vaccinated and make sure you get your second jab. It will save lives."
PHE said the area worst affected by the Indian variant remains Bolton, where cases have risen by 795 from last week to a total of 2,149.
PHE said the area worst affected by the Indian variant remains Bolton, where cases have risen by 795 from last week to a total of 2,149. – comment by Robert Cook : It is not dominant across the U.K and masks & lockdowns wouldn't help if it was.
Robert Cook
Footballer Death
A forensic pathologist who reviewed the death of Dalian Atkinson has told a court the continued use of handcuffs in spite of unconsciousness probably contributed to the ex-Premier League footballer's death.
Dr Nathaniel Cary told Birmingham Crown Court that "poor management" of the former Aston Villa, Sheffield Wednesday and Ipswich Town star, after he lost consciousness, was "more likely than not" to have been a factor in the death.
In the fourth week of the trial of Pc Benjamin Monk, Dr Cary also identified a "third Taser deployment and/or kicks to the head" as playing a role in the fatal outcome.
West Mercia Police constable Monk, who denies murder and manslaughter, is standing trial alongside fellow Pc Mary Ellen Bettley-Smith, who has pleaded not guilty to assault, after striking Atkinson with a baton.
Jurors have heard Pc Monk, aged 43, claims Mr Atkinson, who had been tasered to the ground, was "very, very obviously attempting to get up" before he kicked him twice in Meadow Close, Telford, on August 15 2016.
Atkinson's head injuries explained
Two separate forensic scientists have said that the injuries to Dalian Atkinson's head were consistent with being kicked while his head was off the ground.
This could have been Atkinson attempting to get up off the ground or his body seizing under the use of the Taser, lifting his head.
Pc Monk's boot imprints – the laced area – were visible on Atkinson's forehead, the Crown told the court.
And there were two separate imprints, Ms Healy said, suggesting they were two kicks.
There were also blood stains on the boots that matched the DNA of Dalian Atkinson.
Officers 'had feared for their lives'
Pc Monk and Pc Bettley-Smith drove back to Malinsgate police station in their vehicle after theambulance had cleared Meadow Close.
A senior officer spoke to them both and they were said to be "very shaken up and said they had been fearful for their lives", the court heard.
The officers told their superior that they had been so scared that they had actually run away from Atkinson before engaging with him.
Pc Bettley-Smith said that the male had been shouting he was the Messiah and that he had killed someone, the court heard.
Ten minutes after their arrival at the police station the news was received that Dalian Atkinson had died.
Atkinson loaded into ambulance with handcuffs on because officers thought he was 'feigning illness'
Dalian Atkinson was loaded into the ambulance with his hands cuffed behind his back because police officers believed he was feigning illness, the court heard.
During the six-minute journey to the hospital, the paramedics requested the handcuffs were removed in order to treat their patient.
Officers then removed the handcuffs.
When Atkinson arrived at hospital, he was still breathing, but he then went into cardiac arrest.
He was pronounced dead at 2.44am
Comment This story gets ever more incredible. Robert Cook
Fools Paradise June 3rd 2021
Led by the former Tory cabinet minister and chief whip Andrew Mitchell, who has been rallying against the cuts, the rebel MPs said they were "confident" of having the numbers to overturn the prime minister's healthy Commons majority.
The amendment signed by 18 MPs — including 14 Conservatives — boasts other senior figures such as former cabinet ministers David Davis and Jeremy Hunt, alongside the chair of the international development committee, Sarah Champion.
It comes amid intense criticism of the government's decision last year to flout the Conservative general election manifesto pledge and move to slash overseas aid spending from 0.7 per cent of national income to 0.5 per cent.
Ministers have insisted the cut — estimated to be around £4 billion — is only a temporary measure due to the economic fallout of the Covid pandemic, but have refused to test support in a Commons vote, or outline any timeframe for the budget to be restored.
The risk of an embarrassing defeat for the government over its decision to cut aid for some of the poorest and unstable areas of the globe could come just days before the prime minister hosts leaders from the G7 nations, including US president Joe Biden.
Mr Mitchell has tabled an amendment to the Advanced Research and Invention Agency (Aria) Bill, a piece of legislation which establishes a new "high-risk, high-reward" research agency backed with £800 million of taxpayers' cash to explore new ideas.
The explanatory note of the amendment says: "This new clause is intended to reaffirm the duty in the International Development (Official Development Assistance Target) Act 2015 for UK official development assistance (ODA) to amount to 0.7 per cent of gross national income each year. It will require Aria to make up any shortfall in that proportion from January 2022".
It will be up to speaker Sir Lindsay Hoyle to decide whether the amendment is selected for consideration when the Bill returns to the Commons for further consideration on 7 June.
Tobias Ellwood — the Conservative chair of the Commons Defence Committee who has signed the amendment — described the government's cut as "devastating" on BBC Radio 4's Today programme.
Asked about the size of the rebellion, he said: "We need the number 45 [to defeat gov] and at the moment I'm confident – quietly, cautiously confident – that we're going to get that number". So I do hope the government will recognise where we want to go and why we want to do this."
"Next week at the G7 summit, members will address the simple question: is our world becoming more dangerous, or less?" he said.
"With growing authoritarianism, extremism extending beyond the Middle East, climate change creating a raft of new challenges, and of course so many countries holding out for help to tackle the pandemic, I think the answer is pretty clear indeed".
He added: "And yet here were are holding this summit to address these very issues, but choosing to cut the aid budget — the one G7 nation to do so. As a leading western nation would must remain an exemplar in helping shape the world around us. Retaining that aid budget is absolutely in the spirit of Global Britain."
Opposition parties, including Labour and the Liberal Democrats, have severely criticised the cut in funding for overseas aid and are almost certain to back the amendment, if it is selected next week.
Lisa Nandy, the shadow foreign secretary, told The Independent: "As the eyes of the world turn to Britain ahead of next week's G7 Summit in Cornwall, the government faces defeat over its short-sighted and self-defeating decision to cut foreign aid. At the very moment our international partners are stepping up to lead the global response to the pandemic, the Tories are in retreat.
"Parliament is ready to do the right thing and vote to reverse these ill-judged cuts – will the government do the same?"
Caroline Nokes — another former Tory minister backing the amendment — told ITV's Peston programme: "It's taken quite a lot of manoeuvring to find an opportunity to actually have a vote on this. I feel really strongly that we legislated for the 0.7 per cent commitment and the cuts are affecting women and girls.
"I am chair of the Women and Equalities Select Committee, the cuts of 85 per cent to family planning, the cuts to girls' education – what we know from that is that if girls are not educated they won't be empowered, they won't be empowered if they are pregnant too early.
"Women will die because of these cuts to family planning so I have joined forces with colleagues to make sure we can have a vote on it and I will be voting to keep that 0.7 per cent."
Six asylum seekers who brought a legal challenge against "appalling" conditions at a disused army barracks have won their High Court action against the Home Office.
The group housed at Napier Barracks in Kent had claimed the facilities were "inhumane" and "unsafe".
The court found the accommodation was "inadequate" for asylum seekers, that the Home Office's process for selecting people to be accommodated at the barracks was "flawed and unlawful", and that residents there were unlawfully detained under "purported COVID rules".
Comment The very last purpose foreign aid has ever served is defeat poverty, The comment from Caroline Nokes is typical of the white upper middle class feminists in politics. They are fixated with the concept of female empowerment as the solution to the all the world's problems.
History is being re written. The West's white working class slaves are far less valuable. They are not allowed a racial identity. To claim one is to be racists against balcks. All blacks are seen as victims . They are portrayed as equally downtrodden. The left wing liberal view is that the nice black people were living in harmony with each other and nature, when the nasty white people arrived to take them away to the Americas for work as slaves..
The reality was very different . Black dynasties grew richer and more powerful off the sale of fellow blacks. The liberals and BLM don't want to talk about this.
The problem is that the British and other European imperialists left behind ruthless dictators who shared exploitation of vast resources with big business interests. Their black masses were left to religion and to poverty, consequent overpopulation encouraged by religious delusion and hopes for a wonderful afterlife.
The only afterlife young black Africans can hope for is escape to the western industrial world. Some fans of foreign aid see cutting it as making the flow of migrants and so called asylum seekers greater. The European elite condemn all arguments against them. The aid industry is headed up by people on six figure salaries. The aid industry is not about progressing the poor. It is about guaranteeing the profits of global elites and their corporations.
We will hear some impressive moralising from Britain's political elite in the House of Commons today. They will say fine words and virtue signal, with no mention of the ugly truth. Tribal hierarchies and in fighting opened the door to the slave trade. It is very much the same today.
Talking about the past is a very clever diversion for the ignorant black masses to rise up against and ultimately for poor whites to rebel against.. The elite do not care. The symbolic removal of slave statues is cover for the new and ongoing slavery. This argument about a tiny cut in foreign aid is more diversion.
Foreign aid is like urinating money into a bucket with a hole in the bottom , connected to a pipe leading to the rich dictator's home. Senegal recently bought their leader a new state of the art Airbus because the old one had been left idle and wouldn't work. That is a metaphor for African leaders. Robert Cook
These People Don't Know What They Have Done Or What They Are Doing . June 2nd 2021
The government's education catch-up chief has resigned after seeing his proposals for a £15bn programme rejected by the government.
Sources close to Sir Kevan Collins said he was dismayed that his long-awaited proposals were watered down to a £1.4bn offer for schools in England, announced by the Department for Education on Wednesday.
In a resignation letter to the prime minister, he said there was no doubt about the size of the recovery challenge. "Without a comprehensive and urgent response, we risk failing hundreds of thousands of pupils," he wrote.
"The package of measures announced today provides valuable support, including important investment in teaching quality and tutoring. However … I do not believe it is credible that a successful recovery can be achieved with a programme of support of this size."
The education recovery commissioner, who was appointed in February to oversee catch-up plans in schools in England following the pandemic, is understood to have told the government that a vastly bigger sum in the region of £15bn would be required to meet the needs of pupils who have lost months of learning due to Covid disruption.
A former teacher who went on to be the director of children's services and chief executive in Tower Hamlets, east London, Collins signalled his disappointment at the limited scale of the government's latest catch-up offer in the Department for Education's announcement earlier on Tuesday.
"Supporting every child to get back on track will require a sustained and comprehensive programme of support," he said. "The investments in teaching quality and tutoring announced today offer evidence-based support to a significant number of our children and teachers. But more will be needed to meet the scale of the challenge."
Comment These people had no idea what they were doing when they started all of this , deliberately exaggerating and distorting the Covid threat to a society already seriously fragmented – and rather humorously described as 'diverse and inclusive.'
They have no idea what they have done , how to fix it or get their desired new normal. But at least this elite have made a lot of money out of it and do not want to stop the bandwagon or face up to real underlying issues like mass immigration and an increasingly violent world overpopulating with only religion for hope.
These people are the sort of arrogant know alls I went to university with back in the elitist days. They thought they knew it all then and were always off down to London to protest. They still think they know it all and can't abide protests which is why they like the police – people they apparently detested in student youth days.
These money grabbing hypocrites are very dangerous. All they have to do is frighten us with 'the science' . Easily done in a nation of conceited people with toilet paper degrees , student debt and lucky to have jobs in call centre. Robert Cook
Boris Johnson Has Seen Nothing. June 2nd 2021
Boris Johnson has seen "nothing in the data" to mean the 21 June easing of lockdown measures can't go ahead – although he said there was a need to wait "a little bit longer" for a firm decision.
The fourth and final stage of the prime minister's roadmap for easing coronavirus rules – dubbed "freedom day" and when the government aims to remove all legal limits on social contact – is scheduled to take place in less than three weeks.
But, in recent days, Mr Johnson has faced growing calls from scientists to delay the full lifting of restrictions due to the spread of the Indian variant of coronavirus, which is believed to be more transmissible, within the UK.
Speaking in Downing Street on Wednesday, the prime minister appeared positive about the prospects of his roadmap remaining on track for 21 June.
Yet he stressed a need to be "cautious" due to "ambiguous" data on how successful the UK's vaccine programme would be in combatting a new surge in infections.
"I can see nothing in the data at the moment that means we can't go ahead with step four of the opening on 21 June," he said.
"But we've got to be so cautious because there's no question the ONS (Office for National Statistics) data of infection rates is showing an increase.
"We always knew that was going to happen. Don't forget we always said the unlocking steps that we've take would lead to increases in infection,
"What we need to work out is to what extent the vaccination programme has protected enough of us – particularly the elderly and vulnerable – against a new surge.
"There, I'm afraid, the data is just still ambiguous and so every day we're having long sessions where we're interrogating all the data, we're looking at all the various models.
"And the best the scientists can say at the moment, in their guidance to us, is that we just need to give it a little bit longer."
Comment There is nothing democratic about a country where 'scientists' and senior police officers make key decisions. It is the hallmark of fascism. Science is a methodology , not an absolute body of knowledge.
There never was any science to justify lockdown , which were no cases of flu this year. the average person does not know the difference between the maths of epidemiology , which uses maths to predict virus spread. It is a very selective and easily biased process, omitting high risk BAME areas to make it look as if everyone is at risk , for example – and ignoring the issue of open door population movements which is why we now have the Indian variant. Epidemiology is meant to be about controlling disease , not peoples minds through fear.
The much more objective Virology on the other hand, is the scientific study of viruses – submicroscopic, parasitic organisms of genetic material contained in a protein coat – and virus-like agents.
Virology focuses on the following aspects of viruses: their structure, classification and evolution, their ways to infect and exploit host cells for reproduction, their interaction with host organism physiology and immunity, the diseases they cause, the techniques to isolate and culture them, and their use in research and therapy. Some scientists and politicians have argued that Covid's unique structure indicates human interference, deliberate or by accident in a Chines , British or U.S Bio weapons lab.
Hence the worldwide official response moved from calm routine to absolute panic , in spite of the indicators that Covid was no more transmissible or deadly than flu, – the latter virus seemingly having disappeared. As with flu , poor ,BAME and elderly have been at highest risk. Virology is a subfield of microbiology. Robert Cook
Fakism June 2nd 2021
Fakism
The Metropolitan Police is "institutionally racist", one of Britain's most senior female Asian officers has claimed.
Former Chief Superintendent Parm Sandhu claims there is a "core" of Met officers who are racist and in positions of power.
Ms Sandhu alleges that when she told Commissioner Dame Cressida Dick in 2019 that the force had "gone backwards" and is "not a safe environment for black and Asian officers", she "turned her back and just walked off".
"I think that she's so far removed from reality, so far removed from real operational policing, she doesn't know anymore," said Ms Sandhu.
"She either doesn't know, or she chooses to ignore it, institutional racism exists in the Metropolitan Police, and it's alive and kicking.
"As a leader, as a manager, if a member of my staff had said that to me, I would have had them in my office and said: Why do you feel that way? What can I do to make it better for other people? She didn't have the courage to do that.
"In the 189 years of the Metropolitan Police Service existing, there has only been one woman of colour who has achieved the rank of Chief Superintendent, and that's me. And that hasn't changed. So in 120 years, there's not one single black female who's made it."
Ms Sandhu successfully sued Scotland Yard for racial discrimination. She lodged an employment tribunal case, claiming she was denied promotion and work opportunities due to her race and gender.
Last year she agreed a confidential settlement after she left the Met having been cleared of gross misconduct.
The Met said Dame Cressida's record on issues of race and discrimination speaks for itself and she is deeply committed to building a service which reflects those it serves.
Comment It is impossible for me not to repeat myself on the subject of the police and race. Firstly , the message that Muslims and Indians are not a different race to white people never takes root. Their image of being separate identities from whites comes from the fact that a high percentage globally, are poor and take refuge in a bigoted religion that does not move them in step with education and science. Nor does the culture of the British Police. For some odd reason we are supposed to believe that London's Metropolitan Police is the benchmark for Britain and the world's police – China , Saudi Arabia and Bahrain certainly admire it.
Britain's elite and their media adore 'isms'. They are powerful patronising and dangerous people. They were quick to jump on board the racists BLM movement which is now imploding as one of its U.S black female leaders has signed lucrative contracts with Hollywood and has the mansion to go with it.
The impact of BLM on London streets has been to create 'no go areas ' , with one black gangster expressing his surprise that the police were not laying low after the George Floyd murder by a serving police officer.
There is no doubt that the ludicrous lockdown and attendant mass immigration has created an ever bigger need for a smokescreen.
I came very close to joining the Metropolitan police on an accelerated graduate promotion scheme. But I could see what was coming so chose teaching instead , training at South London's Goldsmiths College and getting my first teaching experience in that multi ethic area. The reality was poverty , high density multi ethnic areas and youth crime.
The year was 1978. One little young black fifteen year old boy , called Gladstone, told me he was not going to follow in his father's footsteps as an electrician on the London Underground. He said : 'I am going to be a pimp.' He was already running a shop lifting racket and behind homophobic hate crime towards a fellow young black – that is another sad story which will be covered in my new book.
The white teachers purveyed a culture bending over backwards to make excuses for black kids' bad behaviour. Their patronising virtue signalling behaviour permeated the teaching culture, growing stronger over the 18 years of my teaching experience.
Teaching has a lot in common with policing , including bad self interested vain arrogant management promoting its own kind.
As a victim of serious police corruption and their 14 years of very serious conspiracy and harassment , including trying twice to have me sectioned for what I have had to say, I have no sympathy for them. They are unaccountable. Focusing on harm done to blacks is a convenient smokescreen for them , the elite and media lackeys.
So it doesn't surprise me that the woman in charge of London's Metropolitan police , Cressida Dick , once again walked away from criticism , as mentioned above. Her incompetence and stupidity led to the death of an innocent 28 year old young Brazilian on July 22nd 2005 – for more see the South America page. Dick , the current Met Commissioner was the regional commander who gave the shoot to kill order and should have resigned. Instead , she was promoted in stages to the top job , with more milestones of failure and incompetence.
It had been decided that the top job had to go to a woman and it was her or Sara Thornton. The British police tail is wagging the dog in the British world of Fakism. Cover ups, as we have seen with the Hillsborough latest , are what the police excel in.
One cannot expect an equally smug patronising ismistic British Parliament to do anything about it. More injustice is inevitable. Policing is not conducive to attracting or keeping good officers getting anywhere. A Thames Valley Police officer told me three years ago that if I had gone ahead and joined the police , 'they would have soon weeded you out.' What does that tell you about him and his friends. Positive discrimination in the recruitment process is not going to improve this situation in an increasingly fragmented society where problems and policing issues will become ever more difficult , with casualties on both sides.
The senior officer who locked himself in his car during the London Bridge Terror attacks, is a metaphor for the over promoted fat cat privileged cosseted over paid corrupt senior management. They will never take responsibility but won't hesitate to sacrifice the troops.
The curious case of Sarah Everard and the officer who flashed more than his blues and twos or warrant card before becoming number one suspect in the murder, became the clarion call for more action and curfews to control men, rather than make an issue of how such a person passed the close scrutiny for the diplomatic squad. I would not be surprised if this man's trial is held in camera with reporting restrictions. That is British Democracy in the last analysis. We urgently need an anti fakism movement before anything else can progress. Robert Cook
Four arrested at Dover anti-immigration protest June 1st 2021
Clea Skopeliti
About 60 people gathered in the town centre and along the sea front on Saturday, Kent police said.
Two were arrested on suspicion of public order offences and two on suspicion of obstructing the highway, the force said in a statement.
The protest, which is understood to have dispersed by about 3.30pm, led to traffic disruption, with lorries forced to line up along the A20 as people blocked the route. Many protesters were carrying England flags, and some set off red flares as they marched towards the town amid a heavy police presence.
The MP for Dover, Natalie Elphicke, condemned the incident at the port, saying the protesters were "not welcome in Dover".
Elphicke tweeted: "It's time to stop the small boat crossings but today's protesters are not welcome in Dover. There's no excuse for their disruption to trade and to our town. Time and again we see that the protesters' day out causes direct damage to someone else's livelihood, tourism, business and trade. That's not right or fair."
© Photograph: Andrew Matthews/PA Protesters at an anti-immigration demonstration in Dover on Saturday.
The Conservative MP said Kent police had had a "challenging year", listing border issues, policing during the pandemic and the killing of PCSO Julia James. She added: "They deserved a proper bank holiday break this weekend – not being sworn at by loud-mouthed protesters."
Dover has frequently been targeted by anti-immigration protests in recent years, with 10 arrested last September in an anti-migrant demonstration at the port. The protest was attended by far-right supporters, white nationalists and neo-Nazis.
In 2016, demonstrators from the National Front and the rightwing South East Alliance descended on the port town to protest against the arrival of immigrants.
While the home secretary, Priti Patel, has spent £33.6m on border controls in Calais and announced plans to crack down on smugglers, asylum seekers have spoken about how tighter border controls help smugglers become ever more powerful. People smuggling has became increasingly lucrative as security between the UK and Calais has increased.
Maya Konforti, secretary of L'Auberge des Migrants, said: "For years and years now it's the same story on repeat: one way is blocked and another appears. Smugglers just keep outsmarting security."
The number of people crossing the Channel has almost doubled so far in 2021, with more than 3,100 reaching the UK coast.
Right is Wrong June 1st 2021
More than a dozen members of the armed forces have been referred to the UK's counter-terrorism programme, according to new figures.
Ministry of Defence (MoD) data shows that in 2019, a total of 14 investigations into serving military personnel were conducted, with 11 of those sparked by far-right concerns. There were fewer than 10 investigations the following year and "less than five" so far in 2021, according to information revealed under a Freedom of Information request.
The MoD failed to give a precise breakdown, meaning the number could be even higher. Referrals to Prevent are made when there are concerns that an individual is at risk of becoming involved in terrorist activity.
Piss'ng in the Wind June 1st 2021
The government is under increasing pressure to delay the lifting of final lockdown restrictions – although a minister has said ramping up the COVID jabs programme could keep England's roadmap on track.
Stage four of Boris Johnson's roadmap for easing coronavirus rules – when the prime minister aims to remove all legal limits on social contact – is scheduled to take place from 21 June.
But there is growing doubt over whether the prime minister will be able to keep to that date due to the growing impact of the Indian variant of coronavirus in the UK.
Some scientists advising the government have urged Mr Johnson to delay the planned full reopening on 21 June, while the doctors' union has warned against the "premature ending" of restrictions.