October 7th 2022
Ukraine crisis16 Feb, 14:24
Western media tried hard to trigger war in Ukraine — Russian Foreign Ministry
"For the first time ever in the history of humanity not only a suspect aggressor country, but also a potential victim country in the American media show both denied all plans, stubbornly dictated by the Anglo-Saxon mass media," Maria Zakharova said
Russian Foreign Ministry© Valery Sharifulin/TASS
MOSCOW, February 16. /TASS/. The Western mass media went to great lengths trying to trigger real war in Ukraine, but all their content has nothing to do with the reality, Russian Foreign Ministry spokeswoman Maria Zakharova told a news briefing on Wednesday.
"To the regret of many Western mass media, once again the war failed to begin. They had gone to great lengths trying to make it a reality. Possibly, their pages were scenes of ferocious battles, but all this has nothing to do with the reality," Zakharova said.
"In the previous days no war happened, but they don't get upset and keep waiting for it with a tenacity worthy of a better occasion," Zakharova added.
"For the first time ever in the history of humanity not only a suspect aggressor country, whose role was assigned to Russia by the collective West, but also a potential victim country in the American media show both denied all plans, stubbornly dictated by the Anglo-Saxon mass media."
Zakharova said that Russia and Ukraine, while adhering to fundamentally different views on many issues, symmetrically stated there were no facts indicating preparations for an invasion.
Lately, the Western countries and Kiev have been speculating a great deal about the risks of Russia invading Ukraine. Russian presidential spokesman Dmitry Peskov dismissed such allegations as groundless fanning of tensions. He stressed that Russia posed no threat to anyone. Also, he did not rule out the risk of provocations and warned that attempts at handling the crisis in southeastern Ukraine from the position of strength would entail dire effects. TagsUkraine crisisForeign policy32 minutes agoKim Jong-un highlights Putin's achievements in "building powerful Russia" — KCNAThe North Korean leader expressed the hope that personal ties of the two leaders "will play a bigger role in steadily consolidating and developing the DPRK-Russia friendship"Read more26 Feb, 23:52Western nations agree to disconnect Russian banks from SWIFTThe United Kingdom, Germany, Italy, Canada, the United States, France and the European Commission agreed to impose new "tough financial sanctions" on RussiaRead more24 Feb, 09:53Beijing says Russia doesn't need China's military support in Ukraine operationThe Chinese diplomat noted that Beijing's position on this issue differs from the views of the American leadership
Read More https://tass.com/world/1409771
Comment Absolutely true. The West's elite have fired up the masses with the usual human rights garbage in a regime change land grab with pompous posturing Zelensky as their front mand and media darling. The Western elite will happily have their masses pay for this war where they themselves will profit short and long term.
The U.K's militaristic sabre rattlingb Royal Funeral was a vital side show and solidarity ritual, attracting world leaders from some of the most corrupt fake demorracies across the world. These planet eaters want Russian regime change and Yeltsin style corruption back. At the same time they want no competition in exploiting and reatrding Africa, where placemen ensure cheap resources and a flood of cheap labour to the west.
Reality and logic suggests the long term insanity of massive overpopulation with a tiny cosy elite hogging the wealth, talking drivel about not taxing the rich, with the absurd nonsense of trickle down economics. A strong , fair form of socialism is the only long term solution to avoiding a nightmare far worse that Rev Thomas Malthus predicted. The truth should be laid bare. The masses need to get to the bottom of things. This NATO rather more than proxy war is about western elite lust for power , wealth and ever more pleasure whatever the cost in crippling and killing the4 masses.
R J Cook
October 6th 2022
RT News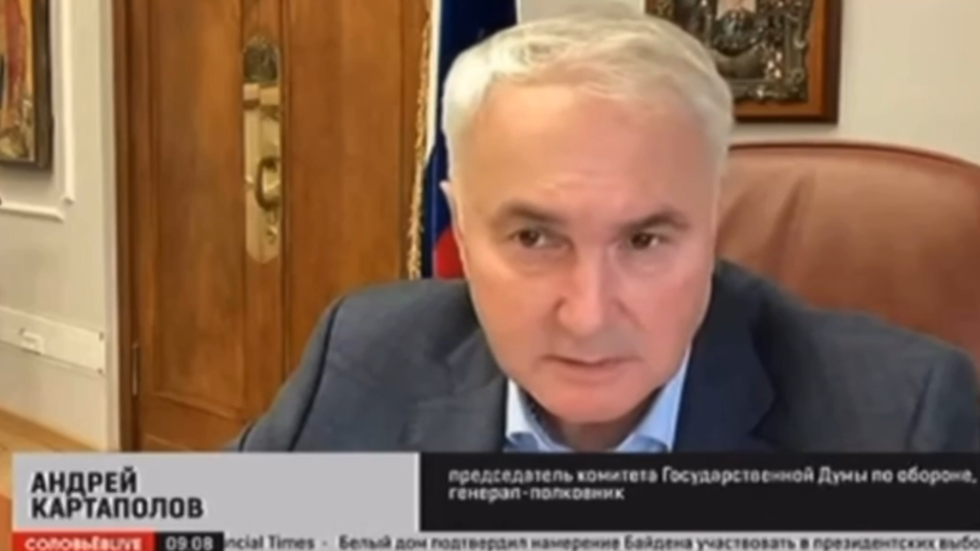 Top Russian MP blasts Defense Ministry over UkraineRussians must receive more truthful information from the frontlines in Ukraine, insists Defense Committee chairman Andrey KartapolovRead more on the site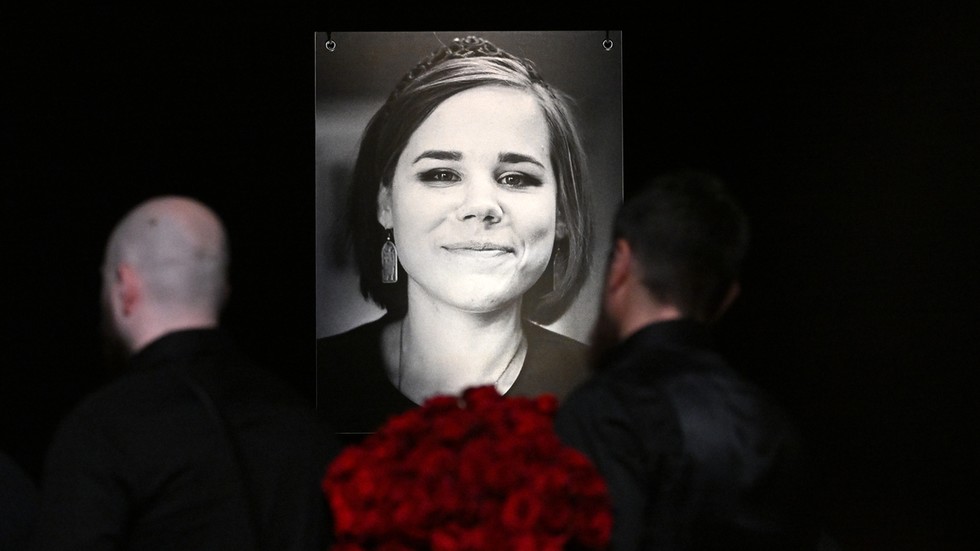 US spies admit Ukraine killed Darya DuginaUS spies have denied having anything to do with the assassination of Russian journalist Darya Dugina, which they blame on UkraineRead more on the site
EU still poised to explore 'diplomatic solution' to Ukraine conflictEU looks forward to launching a "training mission" for Ukrainian troops, but is still ready to seek a "diplomatic solution" to the conflictRead more on the site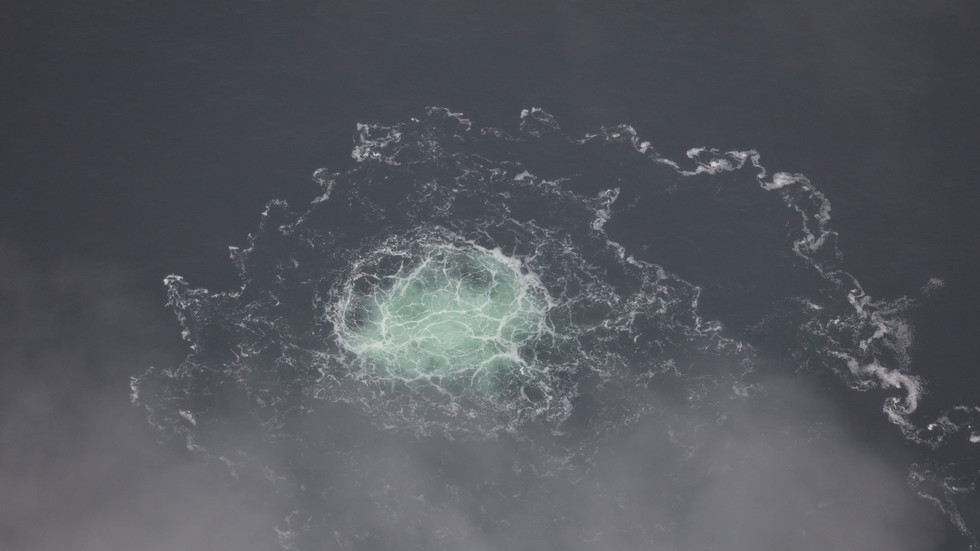 Moscow speaks out on Nord Stream blasts probeMoscow is concerned about attempts to exclude it from probe into causes behind Nord Stream pipelines blastsRead more on the site
John Bolton wants US to 'change regime' in RussiaJohn Bolton has urged Washington to support a coup in Moscow, arguing "regime change" in Russia is the only way for the US to control Europe
EU nation temporarily waives anti-Russia sanctionsBulgaria has announced it will continue buying fuel from Russia despite the EU ban, to ride out a crisisRead more on the site
Türkiye is importing Donbass coal – DPR premierCoal from Russia's Donbass is reportedly being exported to many countries due to rising demand as energy crisis worsensRead more on the site
Vladislav Ugolny: Ukrainian elites are really pissed off with Elon Musk, here's whyRT's correspondent in Donetsk explains why the tycoon's peace plan has caused such outrage online
Loose People On A Tightrope
September 27th 2022
Britain Excels At Hypocrisy Across The World. As Invaders OF North America They Gave Rise to The Red Indian Phrase ' The White Man Speaks With Forked Tongue.'
It would be very dangerous for me to agree with Ms Rupa Huq's controversial comments on Race because I am living in Police State Britain.
The whole anti racism and anti sexism campaign was in overdrive when I started post graduate studies at London University in 1978. The fight became a product and industry very attractive to the white middle class liberal offspring of parents whose response to original West Indian immigration had been to worry about property prices falling if they moved in next door, along with slurs that blacks would rape their white daughters.
Fighting racism and sexism has been a very successful enduring career structure, getting a massive boost when Thatcher destroyed Labour's Working Class power base. Labour needed new underdogs. Oppressed women , blacks and Muslims were ideal substitutes. The problem was that the 1950s & 60s racism had rather died down. The smouldering embers needed fuel.
Fortunately for Labour, whilst pandering to high paid skilled working class men, like the old 'hot metal' print workers, the majority of working classes were put on the scrap heap by new technology and Thatcherite enthusiasm for globalisation which shifted industry to poor countries for cheap labour. Class Divisions were laid wide open. Greedy restrictive practice print workers paid a high price for their treachery, laid off by new technology. The dole queues lengthened. Work and Industry Minister Jim Pryor told the nation that mass unemployment was the new norm. This was excellent breeding ground for the National Front and the anti racist industry.
On the home front, the ruling elite and employers saw the potential of more women in the workforce. Thatcher was closing down coal mines, leading to strikes and an excuse to train more police in social control. Riots in Brixton, Toxteth and St Anne's Bristol ( still a horrible place when I last visited it in a truck, Christmas 2016 ). From the elite perspective, women and blacks were amenable to lower wages.
The ground was perfect for Labour's long term plan. However , both main parties were distracted by a vote winning war culture, starting over the Falklands with old fascist friend Argentina. In the process Labour became obsessed with nuclear disarmament, bringing the Greenham Common Feminist nature loving armies into the picture.
It took until 1997 for a Labour victory, helped by Rupert Murdoch's apparent volte farce to support Blair, who was an even more sinister Thatcherite. Little was done to help working class men. The votes from aggrieved blacks and women were the way to go. Gender and Racial divisions were the political way forward. Ironically Margaret Thatcher was presented as a feminist icon – even though she scrapped the Equalities Commission because she had no need of it – she had millionaire husband Dennis.
So , even though Labour – rebranded as New Labour to cast off the extreme old left militant tendency stigma – have never elected a female leader, while the Tories are on to their third, women flocked to join the ranks of New Labour MPs, some exposed by a Harley Street doctor for getting private mail hormone treatment to keep up with the men.
Feminism is so entrenched in our failing dysfunctional society that it is unstoppable. Men have been feminised or turned to drink and drugs with white birthrates falling rapidly. White liberal women feel for blacks and other ethnics. These groups flock to support their protectors, promising ever more laws to protect them. This was the age of the 'Blair Babes.' A joke at the time involved one of these Blair Babes at the hairdressers with Walkman headphones on. When the hairdresser moved the headphones in the way of the cutting , the New Labour female MP fell dead to the floor. Puzzled at this sudden demise, the hairdresser listened to the Walkman headphones. She heard the words : 'Breathe in, Breathe Out.'
In my view, Rupa Huq said the right things for the wrong reasons. Class is the issue that the major parties do not want to discuss. There is a myth that men, women, blacks and whites are all the same within their category. It works well because we are not supposed to know that there are very rich powerful black families who profited just as much when they colluded with White slave traders and colonialists. Labour are patronising. Blacks are represented as all underdogs, so are the women. Kwasi Kwarteng is meant to represent black exploitation , oppression and misery as someone who has clawed his way up as example to the young black migrants who have infested London with violent drug linked knife crime. Kwarteng was actually from a rich back family , privileged to attend a leading prep school. Eaton and Oxbridge. He is no example of diversity. But he is supposed to be read as typical of the black underclass. This is the Labour Divide and rule con learned from the Tory Empire builders.
The only thing you could criticise Rupa Huq for is the implication that being black skinned is all about lack of class and education. That is the Labour con and she wasn't supposed to point it out. As a woman , she wasn't supposed to go beyond pandering to 'down trodden women, black and white.' Women, even in the exalted corridors of power are expected to know their place. We see this bad attitude to the wrong type of woman following a far right victory in Italy. Women are not expected to rock the boat. Thatcher came to grief when she squared up to the EU. R J Cook
.
.
Labour MP Rupa Huq suspended and apologises after calling Chancellor Kwasi Kwarteng 'superficially' black
The Conservative Party chairman had earlier condemned Rupa Huq's "vile" comments and urged Sir Keir Starmer, the Labour leader, to act. Sophie Morris
Political reporter @itssophiemorris
Tuesday 27 September 2022 19:34, UK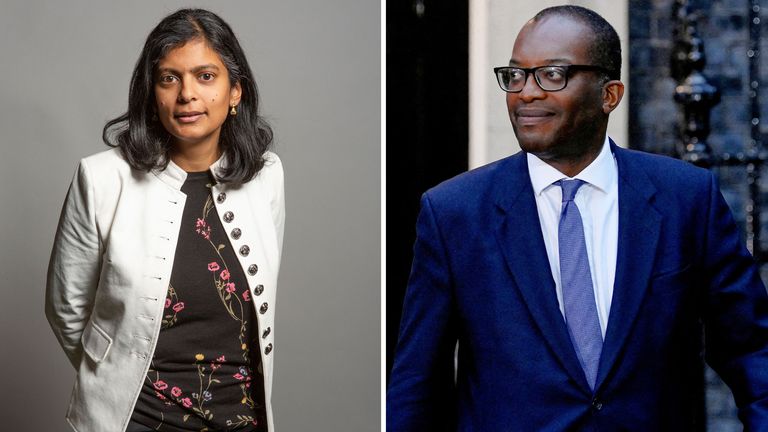 A Labour MP has been suspended from the party after she was accused of making "racist" comments about the chancellor.
Rupa Huq was administratively suspended pending an investigation after she claimed that Kwasi Kwarteng was "superficially" black.
The MP for Ealing Central and Acton made the remarks about the UK's first black chancellor at a Labour conference fringe event on Monday entitled "What's Next for Labour's Agenda on Race?".
Labour extends poll lead over Conservatives – politics live
'You wouldn't know he is black'
In audio posted online by the Guido Fawkes website, Ms Huq says of Mr Kwarteng: "Superficially he is a black man.
"He went to Eton, I think, he went to a very expensive prep school, all the way through, the top schools in the country.
"If you hear him on the Today programme, you wouldn't know he is black."
'You wouldn't know he is black'
In audio posted online by the Guido Fawkes website, Ms Huq says of Mr Kwarteng: "Superficially he is a black man.
"He went to Eton, I think, he went to a very expensive prep school, all the way through, the top schools in the country.
"If you hear him on the Today programme, you wouldn't know he is black."
Labour said: "We condemn the remarks and urge her to withdraw them and apologise."
Labour said: "We condemn the remarks and urge her to withdraw them and apologise."
After her suspension, Ms Huq apologised for her "ill-judged" comments.
August 31st 2022
Their Lies Truth – Bloomberg Politics Distorts.
Bloomberg On Russia
Comment Gorbachev was a naive fool. He fell for western duplicity, opening the country up to rape, ruin and Yeltsin. Eastern Europe is now incredibly corrupt. Charles Close.
Republicans Respond After Top FBI Agent Reportedly Resigns
By Jack Phillips August 30, 2022 Updated: August 30, 2022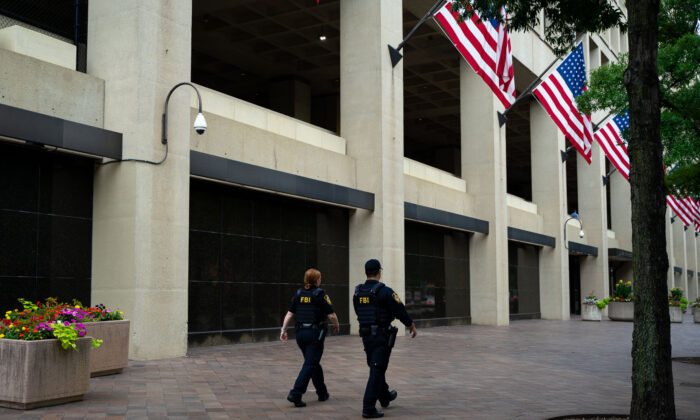 Republicans on Tuesday responded to reports that a top-level FBI agent, Timothy Thibault, had resigned from the bureau last week.
Anonymous sources within the FBI told corporate news outlets that Thibault, the FBI Assistant special agent in charge, no longer works for the law enforcement agency. He was walked out of the building on Friday, which is the standard procedure, the reports said.
The Epoch Times has contacted the FBI and Department of Justice for comment. Neither agency issued a public statement about the matter.
Sen. Chuck Grassley (R-Iowa), whose letters to the FBI's leadership repeatedly referenced alleged political bias on behalf of Thibault, said the agent "undermined the work and reputation of the FBI" and cast "a shadow over all the bureau's work that he was involved in," according to a statement from his office issued Tuesday morning.
Grassley accused him of "opening an investigation into Trump based on liberal news articles" and "shutting down investigative activity into Hunter Biden that was based on verified information." The senator previously referenced those allegations against Thibault in letters to the FBI director, citing bureau whistleblower complaints against Thibault and other top leaders.
Neither Thibault nor the FBI has issued responses to Grassley's specific claims about alleged political bias.
Grassley's statement promised more congressional investigations into the FBI and called on the DOJ's inspector general to further look into bias at the bureau.
Thibault was one of 13 assistant special agents in charge at the Washington, D.C., field office. Reports say Thibault was not involved in the FBI raid targeting former President Donald Trump's Mar-a-Lago, although the agency has not confirmed those claims.
Political Bias
The senator signaled that he would continue to press the FBI for any "political bias," adding that the "effort to revive the FBI's credibility can't stop with [Thibault's] exit.
Previously, Thibault was flagged by Grassley in letters to the agency for previously sharing a Twitter post calling Trump "a psychologically broken, embittered, and deeply unhappy man."
And in other letters, Grassley accused Thibault of potentially violating federal laws and rules established by the FBI. Citing whistleblower claims, Grassley also alleged that there's evidence Thibault had partisan bias when handling investigations into the Trump campaign and Hunter Biden, the son of President Joe Biden.
"Whistleblowers have reported to me, that although the FBI and Justice Department maintain policies dictating specific standards requiring substantial factual predication to initiate an investigation, Thibault and other Justice Department and FBI employees failed to comply with these requirements," Grassley wrote, noting that the agent was "referred to the Office of Special Counsel for potential Hatch Act violations."
Justice Department official Richard Pilger, who has been identified as the director of the Election Crimes Branch within the Justice Department's Public Integrity Section, was also targted out by Grassley's letters in recent months. Along with Thibault, Pilger was allegedly "deeply involved in the decisions to open and pursue this investigation" against Trump's campaign, the senator said.
August 30th 2022
Tail Wags Dog
Energy price hikes could force UK pubs to shut
Britain's cost of living crisis has seen inflation soar to 40-year highs, with a widening number of strikes over pay offers that fail to keep pace with rising prices.
August 18th 2022
What Comes After the Search Warrant?
Why August 8 may become a new hinge point in U.S. historyBy Tim Alberta
August 10, 2022
If Donald Trump committed crimes on his way out of the White House, he should be subject to the same treatment as any other alleged criminal. The reason for this is simple: Ours is a government of laws, not of men, as John Adams once observed. Nobody, not even a president, is above those laws.
So why did I feel nauseous yesterday, watching coverage of the FBI executing a search warrant at Trump's Mar-a-Lago estate?
Because this country is tracking toward a scale of political violence not seen since the Civil War. It's evident to anyone who spends significant time dwelling in the physical or virtual spaces of the American right. Go to a gun show. Visit a right-wing church. Check out a Trump rally. No matter the venue, the doomsday prophesying is ubiquitous—and scary. Whenever and wherever I've heard hypothetical scenarios of imminent conflict articulated, the premise rests on an egregious abuse of power, typically Democrats weaponizing agencies of the state to target their political opponents. I've always walked away from these experiences thinking to myself: If America is a powder keg, then one overreach by the government, real or perceived, could light the fuse.
Think I'm being hysterical? I've been accused of that before. But we've seen what happens when millions of Americans abandon their faith in the nation's core institutions
Comment Same old patronising propaganda from The Atlantic, an Anglo-U.S pillar of those countries allegedly strong independent media. Try clicking on the RT Stories below and you will see just how free speech is in Police State Britain.
Hilary Clinton and her absurdly named Democrats never stopped shouting via their Anglo U.S elite media friends, especially the BBC, never stopped shouting about how Trump & Co had stolen the Presidency from her. She acted like a wounded virgin who had been ravished, her secrets revealed.
R J Cook
August 17th 2022
Censorship U.K
More Russian News The West Does Not Want You To Read.
RT NEWSLETTER (AUGUST 16, 2022)
Crimea blasts were acts of sabotage – Russian MoDThe Russian Defense Ministry has described the ammo explosions in northern Crimea as "sabotage"Read more on the site
Russian military signs contract for 'uninterceptable' missilesThe Russian Army has signed a contract to receive Sarmat intercontinental ballistic missiles, touted as "uninterceptable"Read more on the site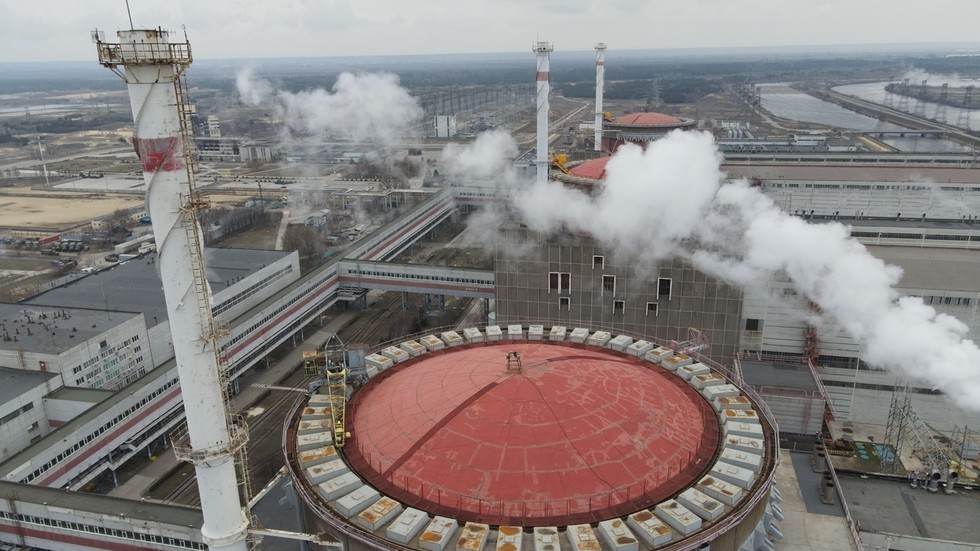 Ukraine bombs nuclear waste storage site – officialUkrainian artillery targeted coolant systems and nuclear waste storage site inside the Zaporozhye Nuclear Power Plant, local official saysRead more on the site
AUKUS deal could 'detonate' Asia-Pacific – RussiaThe AUKUS pact could destabilize global security, Russian Defense Minister Sergey Shoigu said
62,000 Unvaccinated National Guard, Reserve Soldiers Facing Loss of Pay as Army Prepares to Enforce Vaccine Mandate
By Enrico Trigoso July 12, 2022 Updated: August 8, 2022
About 40,000 National Guard and 22,000 reserve soldiers will be blocked from service for rejecting the COVID vaccines, U.S. Army officials said on July 8.
"Soldiers who refuse the vaccination order without an approved or pending exemption request are subject to adverse administrative actions, including flags, bars to service, and official reprimands," an Army spokesperson told Military.com.
The deadline for the Defense Department's vaccination mandate passed at midnight on June 30. The order cuts off pay and some of the military benefits to the 62,000 service members.
Retired U.S. Air Force lieutenant general Tom McInerney criticized the Biden administration's vaccination mandates.
"Why would the army do that when the survival rate of their age group is [extremely high]?" McInerney told The Epoch Times.
If those have yet to meet the deadline remain steadfast in their decision to reject the jabs, they might face more severe consequences.
"In the future, Soldiers who continue to refuse the vaccination order without an exemption may be subject to additional adverse administrative action, including separation," the Army spokesperson further noted.
"We're going to give every soldier every opportunity to get vaccinated and continue their military career," Lt. Gen. Jon Jensen, director of the Army Guard, told the outlet. "We're not giving up on anybody until the separation paperwork is signed and completed."
Across all states and territories, only 23 permanent medical exemptions and 19 permanent religious exemptions have been issued by the U.S. Army, according to their vaccination data from July 8.
Career-Ending Myocarditis
Air Force pilot Lt. John Bowes told The Epoch Times in late June that he personally knows a few pilots who "developed myocarditis from the vaccine, and they don't fly anymore."
"I know of personally more than 700 pilots who are actively unvaccinated and have filed a religious accommodation or have filed for a medical exemption or something of the sort," Bowes added.
The Air Force has been struggling with pilot shortages for years now. Former Air Force Chief of Staff General David Goldfein testified before congress in 2017 about a shortage of aviators, writing in 2016 that the situation was a "quiet crisis."
A DoD report (pdf) from 2019 noted that by the end of FY 2018, the Air Force was "short 2,000 pilots out of a total inventory of 18,400."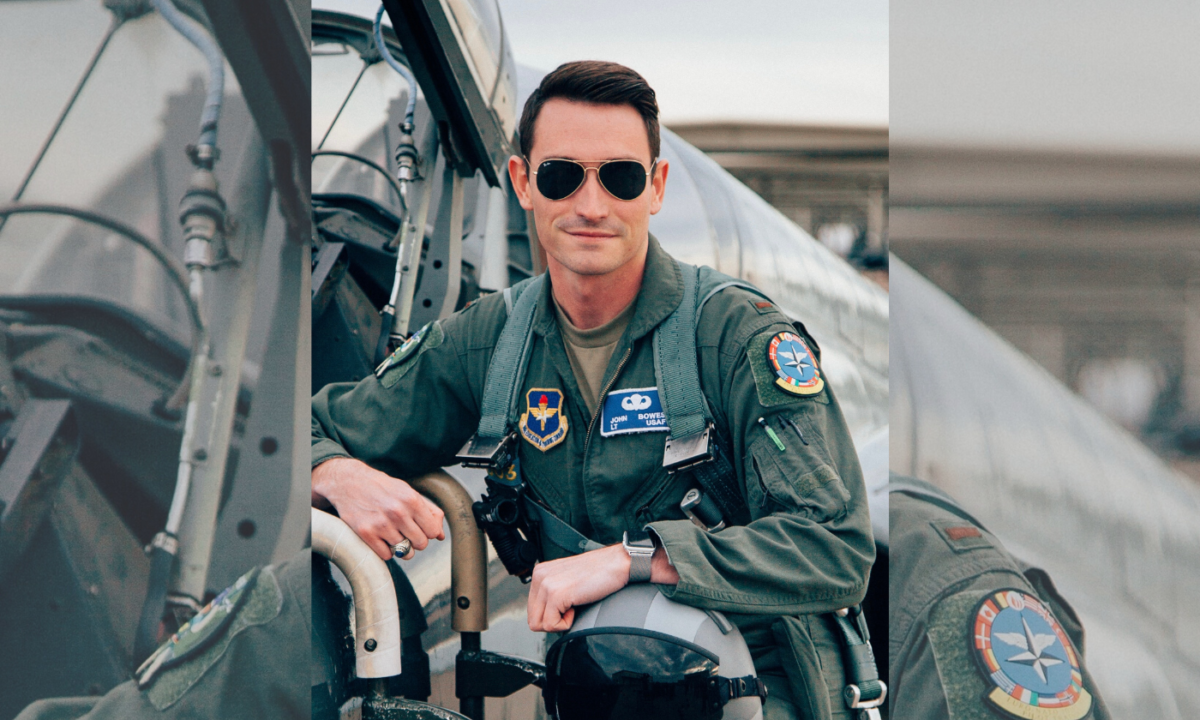 Trumping Trump
In the summer of 2017, after just half a year in the White House, Donald Trump flew to Paris for Bastille Day celebrations thrown by Emmanuel Macron, the new French President. Macron staged a spectacular martial display to commemorate the hundredth anniversary of the American entrance into the First World War. Vintage tanks rolled down the Champs-Élysées as fighter jets roared overhead. The event seemed to be calculated to appeal to Trump—his sense of showmanship and grandiosity—and he was visibly delighted. The French general in charge of the parade turned to one of his American counterparts and said, "You are going to be doing this next year."
Sure enough, Trump returned to Washington determined to have his generals throw him the biggest, grandest military parade ever for the Fourth of July. The generals, to his bewilderment, reacted with disgust. "I'd rather swallow acid," his Defense Secretary, James Mattis, said. Struggling to dissuade Trump, officials pointed out that the parade would cost millions of dollars and tear up the streets of the capital.
But the gulf between Trump and the generals was not really about money or practicalities, just as their endless policy battles were not only about clashing views on whether to withdraw from Afghanistan or how to combat the nuclear threat posed by North Korea and Iran. The divide was also a matter of values, of how they viewed the United States itself. That was never clearer than when Trump told his new chief of staff, John Kelly—like Mattis, a retired Marine Corps general—about his vision for Independence Day. "Look, I don't want any wounded guys in the parade," Trump said. "This doesn't look good for me." He explained with distaste that at the Bastille Day parade there had been several formations of injured veterans, including wheelchair-bound soldiers who had lost limbs in battle.
Kelly could not believe what he was hearing. "Those are the heroes," he told Trump. "In our society, there's only one group of people who are more heroic than they are—and they are buried over in Arlington." Kelly did not mention that his own son Robert, a lieutenant killed in action in Afghanistan, was among the dead interred there.Read More
What the F.B.I.'s raid of Mar-a-Lago could mean for Trump.
"I don't want them," Trump repeated. "It doesn't look good for me."
The subject came up again during an Oval Office briefing that included Trump, Kelly, and Paul Selva, an Air Force general and the vice-chairman of the Joint Chiefs of Staff. Kelly joked in his deadpan way about the parade. "Well, you know, General Selva is going to be in charge of organizing the Fourth of July parade," he told the President. Trump did not understand that Kelly was being sarcastic. "So, what do you think of the parade?" Trump asked Selva. Instead of telling Trump what he wanted to hear, Selva was forthright.
"I didn't grow up in the United States, I actually grew up in Portugal," Selva said. "Portugal was a dictatorship—and parades were about showing the people who had the guns. And in this country, we don't do that." He added, "It's not who we are."
Even after this impassioned speech, Trump still did not get it. "So, you don't like the idea?" he said, incredulous.
"No," Selva said. "It's what dictators do."
The four years of the Trump Presidency were characterized by a fantastical degree of instability: fits of rage, late-night Twitter storms, abrupt dismissals. At first, Trump, who had dodged the draft by claiming to have bone spurs, seemed enamored with being Commander-in-Chief and with the national-security officials he'd either appointed or inherited. But Trump's love affair with "my generals" was brief, and in a statement for this article the former President confirmed how much he had soured on them over time. "These were very untalented people and once I realized it, I did not rely on them, I relied on the real generals and admirals within the system," he said.
It turned out that the generals had rules, standards, and expertise, not blind loyalty. The President's loud complaint to John Kelly one day was typical: "You fucking generals, why can't you be like the German generals?"
"Which generals?" Kelly asked.
"The German generals in World War II," Trump responded.
"You do know that they tried to kill Hitler three times and almost pulled it off?" Kelly said.
August 16th 2022
Russia Today Like www.robertcookofnorthbucks.com#Censored inU.K , the country that lies about having a strong independent media. Below are the stories we cannot give you :
The price of defeat: The US fled Afghanistan exactly a year ago, but the real consequences are yet to comeRead more on the site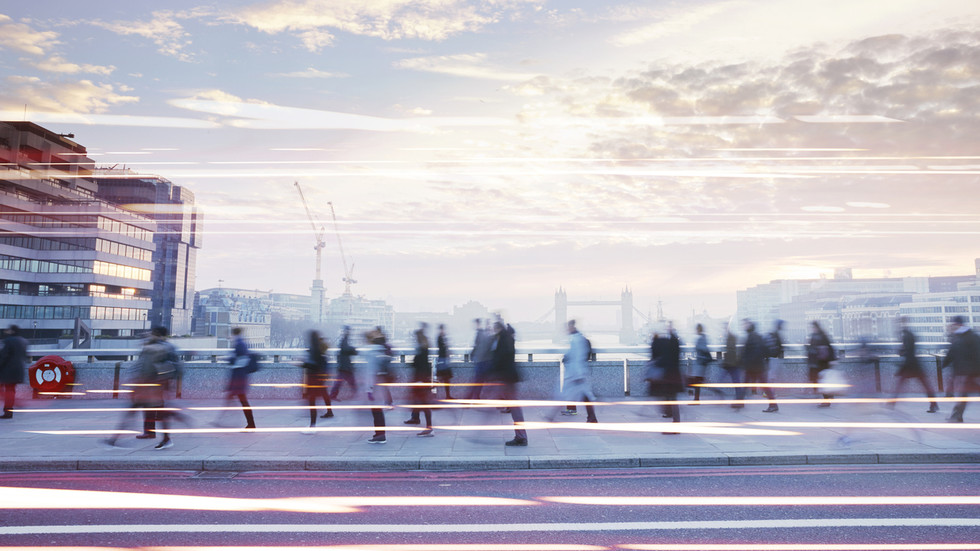 Scale of damage to UK companies by anti-Russia sanctions revealedOver 70% of UK companies have suffered the effects of anti-Russia sanctions since February, the Daily Mail reports
Comment Here in the allegedly well educated well informed U.K we are supposed to believe we have a strong independent media. It is in fact controlled by a rich powerful elite, patronising, censoring and editing to the point of dishonesty as we teeter on the edge of another rich man's war to be fought by the lower orders. We are not supposed to know that meddling in Ukraine for the purposes of stealing more resources for the rich, as in the Middle East, has anything to do with rapid inflation, falling employment and all the associated social ills. Meanwhile the rich must raise prices to protect profits and extravagant life styles while the masses fight over race, gender and transgender 'inequalities' ( sic ). R J Cook.
Russian warplanes destroyed in Crimea airbase attack, satellite images show
This satellite image provided by Planet Labs shows destroyed Russian aircraft at Saky air base in Crimea after an explosion on Tuesday. Photograph: Planet Labs PBC/AP.
Satellite intelligence courtesy of U.S.A / NATO. R.J Cook
Multiple aircraft at Saky base in Crimea blown up, with the new evidence suggesting possibility of targeted attack
Dan Sabbagh in Kyiv and Samantha LockThu 11 Aug 2022 16.56 BSTFirst published on Thu 11 Aug 2022 03.06 BST
An estimated nine or more Russian warplanes appear to have been damaged or destroyed in the recent attack on Saky airbase in Crimea, according to newly released satellite images, in contrast to Russian claims that none were damaged.
The vivid aerial photographs show charred remains of combat aircraft amid large areas of scorched earth, as evidence of the attack that took place on Tuesday afternoon more than 110 miles from the frontline.
Ukraine's air force said at least nine Russian aircraft were destroyed on the ground at the airbase. Russia has said the attack killed one person, wounded 14 and damaged dozens of nearby houses.
Independent analysts at Oryx Research said at least 11 Russian jets – four Su-30SMs and seven Su-24s – were destroyed, based on analysis of the imagery released by satellite companies and Ukraine's air force.
Kyiv has not publicly claimed responsibility for the attack – although it is doing so in private – while an adviser to the president, Volodymyr Zelenskiy, suggested partisans operating behind Russian lines might have been involved.
Comment This looks suspiciously like NATO SAS interference on historic Russian soil, however much Ukraine's anti democractic NATO alliance might argue to the contrary. The whoe NATO hypocrisy beggars belief. Russia could so easily step up the attack.
R J Cook
August 15th 2022
RSF – Reporters Without Borders – Hypocrisy.
RSF revealed a few days ago that the French company Eutelsat is acting as an intermediary for the Russian war propaganda apparatus, although the French state is its biggest shareholder.

Eutelsat S.A. uses two of its satellites to broadcast several Russian TV channels in Russia, including Rossiya 1, Perviy 1 and NTV , which constantly carry disinformation and content that in effect condones war crimes and incites violence and hatred, legitimising the invasion of Ukraine and the Russian army's crimes.

This contribution to Russian propaganda is very profitable for Eutelsat, for whom Russia is the second biggest client. Eutelsat's Russian activities represented 6.3% of its turnover in 2020-2021 or 76 million euros.

Eutelsat must stop contributing to Kremlin propaganda by providing the means by which it is disseminated, and must stop deriving dividends from disinformation and censorship. RSF calls on the French authorities to take immediate steps to end this completely unacceptable situation.

Help us to get Eutelsat to comply with the international convention that requires respect for the right to freedom of expression and information.
Left Out – Comment by R.J Cook
Above and below this comment, we see fake lefties dominating the moral high ground , using virtue signalling hypocrisy. RSF are sanctimonious. Their sort can't stand anything non compliant with their mortalising bigotry.
They start from a viewpoint where only a select group with select opinions have a right to say anything. They dominate so called western style representative democracies. They dominate mainstream media and political systems , tolerating nothing but the WOKE agenda, directed and encouraged by a very wealthy ruling elite who are desperate to dominate the world through psychological profiteering imperialism.
So we have our arrogant 'uni' educated masses and moronic specially selected police officers keeping us in order. Police are chosen for their abnormal psychology – using every divide and rule trick in the book. That is where TERF feminism, Islam, LGBTQI , WHO and OXFAM, to name but a few of the vested interests give crucial support and distraction.
Thanks to these people, the world is massively overpopulating, dwelling in ignorance, nonsensical religious delusion, alcohol, sexual and other forms of escapism. So it is no surprise that world is riven with conflict, pollution and literally on fire. We get none of what should be obvious truths about the war in Ukraine , provoked deliberately by self seeking rich man's club NATO.
R J Cook
What will 'referendums' in occupied Ukraine regions look like?
Russian-appointed officials say they are planning such processes, but observers say they will lack legitimacy.
That is how Ivan Fyodorov, the pro-Ukrainian mayor of Melitopol, a city in the Russia-occupied southern region of Zaporizhia, described a rally this week backing an upcoming "referendum" to join Russia.
Keep reading
list of 4 itemslist 1 of 4
list 2 of 4
list 3 of 4
list 4 of 4
end of list
"They brought 'film extras' from other temporarily-occupied areas to Melitopol – 700 people – because they couldn't even find that many [supporters] among locals," Fyodorov, who fled the city after it was occupied in early March, wrote on Telegram on Tuesday, using a term that has been a trademark of pro-Kremlin parties and politicians for decades.
Read More https://www.aljazeera.com/news/2022/8/11/what-will-referendums-in-occupied-ukraine-regions-look-like?utm_source=pocket-newtab-global-en-GB
Comment
Another piece of anti Russian propaganda from so called free media.
R J Cook
August 13th 2022
12 Aug, 2022 12:20 HomeRussia & FSU
Radiation threat assessed around nuclear site 'attacked by Ukraine'
Background levels at the facility in the south of the country are normal, local officials say
The Russian-controlled Zaporozhye nuclear power plant did not sustain any critical damage as a result of shelling by Ukrainian forces this week, according to Vladimir Rogov, a member of the region's military-civil administration.
In terms of nuclear safety, everything is in order in the vicinity of the plant and background radiation levels are normal, Rogov said on Friday in an interview with Rossiya-24 news channel.
"The operation of the reactors was not disrupted as a result of the shelling," he explained. However, the official noted that the attack had destroyed part of a building belonging to the region's emergency services and one of the shells landed just ten meters away from a radioactive waste storage site.
Rogov claimed that the specific division of the Ukrainian Armed Forces responsible for the attack had been identified, and suggested that it had used Western-supplied ammunition.
"It was the terrorists from the 44th artillery brigade of the Armed Forces of Ukraine, militants of Zelensky. They fired from Nikopol with 152-millimeter guns, with the intent to strike the Zaporozhye nuclear power plant," Rogov stated.
His assessment of who was responsible for the attack has been corroborated by the Russian Defense Ministry, which released a statement on Thursday, claiming that the attack carried out by Kiev's 44th artillery brigade had partially damaged a thermal power plant and equipment used for cooling the nuclear reactors.
"Only thanks to the skillful, competent and effective actions of the units of the Russian Armed Forces to cover the nuclear power facility, the critical infrastructure of the nuclear power plant was not damaged and the operation of the reactors was not disrupted," the ministry added.
Read more World on the brink of nuclear catastrophe – Moscow
The Zaporozhye nuclear power plant, which is considered to be the largest of its kind in Europe, was seized by Russian forces in late February, when Moscow launched its military operation in the neighboring country. The facility continues to operate with Ukrainian staff under Russian control.
According to the Russian military, Ukrainian forces have repeatedly fired artillery and rockets at the plant since late July, and have allegedly used drones to strike at the facility. Moscow has described Kiev's actions as "nuclear terrorism."
Kiev has in turn claimed that Russia was the one targeting the plant in an alleged plot to discredit Ukraine and has insisted that Moscow has been using the facility as a military base, keeping troops and heavy weapons there.
Russia's permanent representative to the UN Vassily Nebenzia has in response insisted that "basic logic" suggests that Moscow has no reason to target the facility or its own troops who control it.
Addressing a UN Security Council briefing on Thursday, the diplomat stated that "strikes were launched from heavy artillery and MLRS located on the Dnieper's right bank," the Ukrainian-held territory in Dnepropetrovsk Region. He added that the Ukrainian Armed Forces were targeting "concrete-protected storages of radioactive waste". If a nuclear disaster does occur as a result of the shelling, all responsibility will be on "the Western sponsors of the Kiev regime," Nebenzia said.
The head of the UN's nuclear watchdog, the International Atomic Energy Agency (IAEA), Rafael Grossi, told the UN Security Council on Thursday that the situation at the plant was under control and that there was "no immediate danger" to its safety. At the same time, he called reports his agency received from Russia and Ukraine "contradictory" and urged both sides to provide the IAEA access to the facility "as soon as possible."
https://www.rt.com/russia/560711-radiation-levels-zaporozhye-nuclear-plant/?utm_source=Newsletter&utm_medium=Email&utm_campaign=Email
Judge Unseals Mar-a-Lago Raid Warrant, Reveals Why FBI Is Investigating Trump
By Jack Phillips August 12, 2022 Updated: August 12, 2022
The seven-page warrant that authorized the FBI to search former President Donald Trump's property earlier this week was unsealed Friday, and it shows that Trump is under federal investigation for obstruction of justice and other alleged violations.
Trump is under investigation for alleged violations of 18 USC 2071—concealment, removal, or mutilation; 18 USC 793 of the Espionage Act—gathering, transmitting, or losing defense information; and 18 USC 1519—destruction, alteration, or falsification of records in federal investigations, according to the warrant, which was unsealed by Judge Bruce Reinhart on Friday afternoon. A conviction under these statutes can lead to imprisonment or fines.
https://www.theepochtimes.com/judge-unseals-mar-a-lago-raid-warrant-reveals-why-fbi-is-investigating-trump_4661031.html?utm_source=goodeveningnoe&utm_campaign=gv-2022-08-12&utm_medium=email&est=WCuWxEM6ERnaGy9ezyWFgUSUt61svfiO%2BuEdlMD6sj1a0rNgYVXi%2BYi1ZABR1h3j94TO8Vsuv98%3D
Comment It is interesting and significant that Hilary Clinton's dubioius behaviour was treated very differently. R J Cook
Left Are Always Right
The following two news extracts are very revealing of loonie left culture. No bag checks at the venue where Rushdie was stabbed because those running the venue were precious about its 'culture.' The technical definition of the word culture, from a sociological viewpoint, is 'attitudes and values'.
One is hard pressed to understand how on earth the concept of liberal left culture can possibly work without misery and conflict, due to so many opposing elements. But the term has a nice smug ring to it as far as the virtue signalling bourgeoise pseudo intelligentsia are concerned. They are the ones that matter to the remote controller ruling elite. They serve a vital purpose of social control.
So enter J K Rowling who has pandered to fanatical feminist inspired TERF trans hate people, and by association also to Islamofascists whose over populated homelands are backward. Middle Eastern and North African Islamic masses exploited and impoverished under powerful dictaorships, like Saudi Arabia, created and backed by successive generations of vile upper class overly privileged mostly hideously white Anglo Americans.
J K Rowling's claims to being a serious writer are dubious to say the least. Her interference in the transgender war is her greatest claim to fame, putting her closer to the Islamic mindest than it does to Salman Rusdie. So her interference is absurd, ironic and selfish.
Rowling now fears that transsexual liberationists will come after her. This is even though there are not any violent ladies toilet loving trans girl rapists. But Rowling needs to put herself in the moral righteous limelight of the conservative hating – so called moderate – loveable lefties.
I am no fan of Rushdies long winded pretentious books. His writing career began in advertising, his breakthrough coming with 'Midnight's Children' about the partition of the religion obsessed India when the British ruling elite withdrew and the subcontinent split into its Hindu and Muslim parts.
I was an Aylesbury schoolteacher and former head of religious education in 1988 when Rusdie's tedious Satanic Verses was published. One of my pupils, George Slade, had a father in management at the local British Print Work Corporation, formerly Hazell Watson & Viney until Robert Maxwell took it over.
Like most of my students George knew that I read a lot of books. He used to bring me editions hot off the Aylesbury press. Inevitably, he brought me a copy of 'Satanic Verses.' Because it was an expensive book on loan, I did not put it in my brief case where my flask and lunch might have stained it. I carried it with me openly into the staff room on the morning he handed it to me. It is noteworthy that the school, The Grange in Wendover Way, had a high proportion of Muslim students, as did all of Aylesbury – it still does.
That morning I was followed up to my classroom by Arthur Sara, a Cornishman, and acting Deputy Head and former colleague when I worked in the maths department – a more logical place where I should have stayed.
Arthur, who was not a known book lover, looked very sheepish as he remarked ; ' I see you have got a copy of 'Statanic Verses' Rob' ' What is it about ? He glazed over when I attempted to explain in my boorish knee jerk academic manner.
I learned later from my friend and eccentric colleague, Eva Donalova -who had escaped from Czechoslovakia where she was a TV Journalist ,when the Russians invaded – that I was the talk of the staffroom.
A Pakistani girl had complained. The problem spread like wildfire among Pakistani children and on to parents. As far as I was concerned, the book was too long and utterly boring. But Rusdie also criticised Thatcher's government and I was teaching at a school run by a Thatcherite Council. It was not the first time I had crossed swords with them over politics.
At the same time as being a teacher, I worked for a local paper called 'The Aylesbury Plus' , writing almost 40% of its weekley content outside of advertising – I moved into that area too when Thompsons took back control of the paper in 1990.
I used to be a strong supporter of feminism which struck a chord with some of my Pakistani girl students. One of them brought in to me a leaflet she had been given, along with her family, inviting them and all Aylesbury's Muslims to a mass meeting in the Hall at Aylesbury College of Further Education the coming Sunday. It was to discuss burning copies of Rushdie's offending book and the Fatwah. The girl was visibly disturbed, so I took it to my news editor and mentor, Frank Branston. He rejected the story on the grounds that it would upset local Muslim business advertisers.
So here we are. NYPD have the effrontery to say that the would be Islamic killer's motive is unclear, when it is actually obvious. This fatwah is a festering sore. In the Islamic memory, Rushdie's crime was only yesterday.
One could easily declaim against Muslim lunatics, but what about the continuing manipulation of lower class Muslims, led by the Anglo U.S elite, for whom religious bigotry stupidity and ignorance has served them so well in the past?
What about the living death that the Anglo U.S elite have imposed on journalist and publisher Julian Assange for exposing war crimes during the illegal second Iraq War?
The bigger problem is that Islam, like Catholicism which it so closely resembles, is not compatible with science, progress or tolerance. It is compatible with war, famine, disease, ignorance and bigotry. As their European populations, through mass immigration from Africa and the Middle East expand, these issues will inevitably create more divisions and greater conflict. Global overpopulation is the driver of environmental destruction, war, diesease and famine. Europe is beginning to taste this.
Muslims and Catholics believe that is God's will to over breed wihout regard for consequences. Organisations like virtue signalling Oxfam think charity and more aid is the solution. It is just a sticking plaster on a gaping wound.
When ground shifts in nature, it moves at an increasing speed. I suspect it is too late to hold it back now. Carbon is not the issue unless the vital trees keep falling or burning , because they breathe out oxygen. The essential problem is ignorant humans who can't stop going 'forth to multiply.'
This vile Islamists's attack on Rusdie is very revealing of an underlying Islamic mindest. Islamists are not multi culturalists and religion is not a race -as the left will have us believe. Islamists come west, reproduce and strike out at any writer, thinker or speaker who threatens their religious world. They are not integrationists. They believe there is only one truth. Bombing their homelands has made matters so much worse, inspiring so much hatred and resentment. But there is no point arguing because the left are always right. R J Cook.
Salman Rushdie on Ventilator Hours After Being Stabbed in Western New York
"The news is not good," the author's agent, Andrew Wylie, said in an emailed update Friday evening. He said Mr. Rushdie might lose an eye and his liver had been damaged. The celebrated author, who has long faced death threats, was stabbed by a 24-year old New Jersey man. Police said the motive was unclear.
On Friday morning, any sense that threats to his life were a thing of the past was dispelled when an attacker rushed the stage of Chautauqua Institution here in Western New York, where Mr. Rushdie was scheduled to give a talk about the United States as a safe haven for exiled writers. The assailant stabbed Mr. Rushdie, 75, in the abdomen and the neck, the police and witnesses said, straining to continue the attack even as several people held him back.
Salman Rushdie – latest: Hadi Matar, 24, charged with attempted murder of author
The author, 75, was the target of a 'fatwa' by Iranian religious leaders over his 1988 book The Satanic Verses
The man suspected of attacking novelist Salman Rushdie on Friday has been charged with attempted murder and assault, prosecutors said on Saturday.
The alleged attacker, Hadi Matar, 24, has been charged with attempted murder in the second degree by the Chautauqua County District Attorney's Office. He has been remanded without bail, a statement from prosecutors added.
Meanwhile, the venue where the author was stabbed in the neck rejected advice to tighten up its security prior to last night's attack, according to a report.
Sources told CNN that recommendations on measures such as bag checks and metal detectors were not taken up by the Chautauqua Institution, near Buffalo, New York, where Mr Rushdie had been scheduled to deliver a lecture, over fears that it would change the venue's culture.
It has not yet been confirmed what type of weapon the alleged attacker used to stab Mr Rushdie, who is on a ventilator in hospital.
August 11th 2022
G7 issues nuclear demand to Moscow
Foreign ministers representing the group have urged Russia to give a key plant back to Ukraine
Russia must cede the Zaporozhye nuclear power plant it seized in early March back to officials in Kiev, the Group of Seven (G7) has declared.
"We demand that Russia immediately hand back full control to its rightful sovereign owner, Ukraine, of the Zaporizhzhia nuclear power plant," says a statement released on Wednesday, penned by the foreign ministers of Canada, France, Germany, Italy, Japan, the UK, and the US.
According to the diplomats, the move is necessary to ensure the facility's "safe and secure operations." On top of that, the G7 once again called on Russia to "withdraw its troops from within Ukraine's internationally recognized borders and respect Ukraine's territory and sovereignty."
The statement came only a day after Moscow summoned an emergency session of the UN Security Council to discuss "Ukrainian provocations" – a reference to a series of shelling attacks the power plant has come under in recent days. The meeting is expected to take place on Thursday.
READ MORE: Russia summons UN Security Council over nuclear emergency
Russia has accused Ukraine of conducting a series of drone and artillery strikes at the nuclear site. On Monday, Russian Foreign Ministry spokeswoman Maria Zakharova accused Kiev of holding the whole of Europe hostage, saying their government officials "apparently won't hesitate to burn it for the sake of their Nazi idols."
Kiev, in turn, is vehemently denying the allegations, saying it was the Russian troops who shelled the facility to frame Ukrainian forces. Moreover, the country's National Security Council claims that Moscow is using the plant grounds as a military base, with hardware, ammunition, and personnel allegedly stationed there.
On Saturday, Director General of the International Atomic Energy Agency Rafael Mariano Grossi expressed concern over the artillery strikes, warning of the "very real risk of a nuclear disaster that could threaten public health and the environment in Ukraine and beyond."
The official has been meaning to visit the power plant personally as part of an inspection team for a while now. However, these plans have so far failed to materialize due to security concerns.
According to the watchdog, the Zaporozhye plant is the largest in Europe and stores tens of tons of enriched uranium and plutonium in its reactor cores and spent fuel storage.
In early March, soon after Moscow's offensive began, Russian forces seized the facility and have been controlling it ever since.
Despite the nuclear power plant having been taken over by Russian troops, it is still being operated and maintained by Ukrainian crews. You can share this story on social media: Follow RT on
August 10th 2022
Several blasts rock Crimea
A Russian military air base was at the center of several blasts that occurred in Crimea on Tuesday, according to the country's defense ministry. Officials in Moscow have attributed the explosions to an accidental detonation of ammunition, insisting that the installation had not been attacked.
Local authorities have confirmed that at least one person was killed in the incident, with five more hospitalized. The number of injured was later updated to nine.
The predominantly Russian-speaking Crimea used to be part of Ukraine, but joined Russia back in March 2014 following a referendum on reunification which came after the Maidan coup in Kiev.
The first reports of explosions, accompanied by cell-phone videos of their immediate aftermath, appeared on Tuesday afternoon on the Russian Telegram channel Baza and in local media.
Major Russian media outlets soon also ran reports of the blasts, with Crimean authorities later confirming the incident.
The first explosion is said to have taken place at around 3pm local time, and this was followed by several more. According to eyewitnesses, the incident occurred in the village of Novofyodorovka, where a Russian military air base is situated.
The initial footage that circulated on social media and was reposted by Russian news outlets shows clouds of gray smoke rising in the distance. One video apparently captured the sound of one of the explosions as well.
Several media outlets, citing eyewitnesses, reported that windows in nearby buildings had been shattered as a result of the blasts.
During the course of the day, Sergey Aksyonov, the governor of Crimea, posted a string of videos on his Telegram channel, updating his subscribers about the blasts at the airfield.
The official said a 5km zone around the epicenter had been cordoned off by police in order to ensure that "local residents don't get injured." He added that paramedics as well as air medical services were working at the scene. Aksyonov, however, stopped short of issuing any comment regarding casualties at first.
Later in the day, the official did confirm one death, saying that "now official information is coming in, unfortunately, we have one fatality." He also clarified that residents in the immediate vicinity of the airfield would be relocated. Aksyonov promised that nobody who had suffered from the blasts would be left "without help." READ MORE: Explosions rock airbase in Crimea
From Hippy to Happy – R.J Cook.
Comment Imagine the outrage if Russia or China bombed Hawaii or the Philippines. The fact that the Anglo British will not recognise Crimea as Russian is besde the point. It is as Russian as Texas is a U.S State. The Anglo U.S have acted provocatively in the Black Sea as part of their run up to provoking the environmentally devastating NATO proxy war on Russia. Matters can only get worse.
I was at university in the elite days when only 3% of the population had places. In the 1980s ,Thatcher as good as turned every public toilet into a university to disguise unemployment – caused by her government's globalising economic policies. Consequently, today's students are so dumbed down, university is too long a word for them. They attend 'uni.'
Outside of vocational degree courses. My generation of privileged elite students protested to change the world. The money men encouraged youth culture and the illusion of free loving protest. Posturing students protested against the Vietnam War and the system. They were the hippies. These ring leaders of all this never dropped out. Their hero Bob Dylan was rather cynical about it, observing that he had a list of subjects, just writing songs about it. When asked if he knew what his songs were about, Dylan replied, 'Sure. Some are about 3 minites long, some 5 minutes and believe it or not, some are about fifteen minutes.'
Dylan denied being part of a protest movement. Protest is pointless when the elite are building more jails and have all the weapons paid for by the masses. My generation of spoiled youth were a rich resource for the economy of their youth. Now, as wealthy old hypocrits, they are key spenders in the west's post industrial economy – in a new age of ignorance , stupidity and vacuous conceited 'uni' graduates, with a false sense of being educated.
The fall of the Iron Curtain was a golden opporunity to get a better world balance, economically and with nature. The Western elite, who meet annually at Davos, don't want that. They want police state tyranny hidden by the name of democracy. So there are no checks or balances on their lust and greed. They are rampant, ruinous and ruthless. My generation have gone from 'hippy to happy.' R J Cook
FBI raid of Trump's estate prompts Republican anger and 2024 speculation
Trump is believed to be pursuing a presidential run in 2024, and many calculate the Mar-a-Lago raid would benefit him politically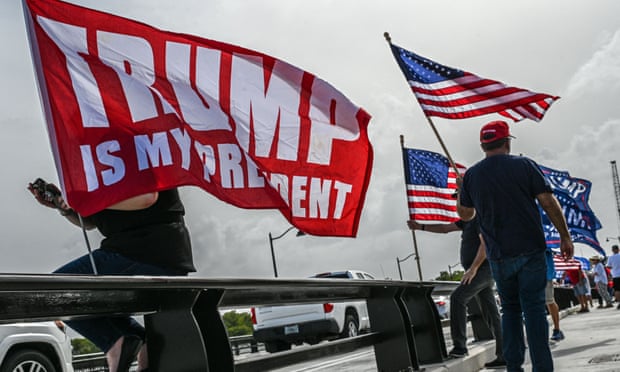 Trump supporters at Mar-a-Lago on Tuesday. Photograph: Giorgio Viera/AFP/Getty ImagesLauren Gambino in Washington@laurenegambinoTue 9 Aug 2022 21.19 BSTFirst published on Tue 9 Aug 2022 18.13 BST
Shockwaves spread across America in response to the news that the FBI had searched the private Florida residence of Donald Trump, a dramatic and unprecedented move that prompted threats of retaliation from the former US president and his allies.
It also brought calls for accountability from his opponents and inspired speculation about what it could mean for Trump's plans to run for the White House again in 2024, as some suggested it may prompt him to announce a candidacy before vital midterm elections in November.
Read More https://www.theguardian.com/us-news/2022/aug/09/trump-fbi-raid-republican-reactions-2024-election
A World Run By Bleeders Not Leaders – by R J Cook
Comment Red neck Americans are wisely announcing that they are not WOKE , they are awake. The Anglo U.S elite never parted company after the war for independence. They still admire British Royalty and act as one incestuous family on ther world stage. The Independence war was fought by the poor for the rich on both sides. The French poked their noses in for good measure. They only fought the Nazis , which the 1919 World War One 'Peace' Settlement created, after Hitler had outlived is usefulness as a block on communism. Before that , the elite ensured Lenin's assassination and created Stalin. Read the original 'Animal Farm' by Orwell. That work, repackaged as the tale of male cruelty to wife and his animals, encapulates how communist idealism was corrupted. As the Third world continues to overpopulate, with Africans and Muslims flooding the west, the poverty issues are enhanced. Malthus's warnings of war, disease and famine are coming true, capped by consequent global warming and heat domes.
The NATO proxy war on Ukraine is more of the same. The reality that average lives have been significantly improved under Putin, is never mentioned in the west.. The Anglo U.S dominated NATO wants a return to the Yeltsin asset stripping western enriching days.
So we come to the matter of Donald Trump. From the word go , what he called the Washington swamp- laden with cold blooded metaphorical reptile life, are out to get him . They have the added cheek of calling themselves Democrats.
Sanctimonious 'human rights are women's rights' Hilary Clinton has never conceded her defeat against Trump. But her and her elite have the cheek to condemen Trump and his followers for pointing out obvious irregularities boosting Biden to power. We are supposed to forget the Biden's financial interest in Ukraine, along with the Anglo U.S toppling Ukraine's democratically elected government.
As we see from the crisis over despatching Ukraine's grain exports to Africa and so much more, Ukraine is the bread basket and so much more. It doesn't matter how many dead men it takes to get the rich parasites who rule, what they lust for. They will ultimately destroy the world. So in this context , Trump must be blocked from returning to the White House. he is the only hope for the rednecks and the only one who tells it the way it is to poor blacks. The Democrat's worst nightmare is that black and white working classes will see beyond the BLM, Feminist, Covid Lockdown Injection and Ukraine freedom fighting con tricks. This is a world run by bleeders, not leaders. Elite loving multi culture is more of the tried and tested 'divide and rule' mentality – psychological imperialism,
R J Cook
August 6th 2022
RT News
NATO reveals its goal in Ukraine conflict
Bloc wants to avoid a direct clash with Russia and prefers to use Ukrainians as proxies
One of NATO's main goals in the Ukraine conflict is preventing a "full-scale war" with Russia, the alliance's Secretary General Jens Stoltenberg said on Thursday. The US-led bloc has been effectively using Ukrainian forces as proxies to fight Moscow.
"In this conflict, NATO has two tasks: supporting Ukraine and preventing the war from escalating into a full-scale war between NATO and Russia," Stoltenberg said in a speech in Norway.
The military bloc's chief described the Russia-Ukraine conflict as "the most dangerous situation in Europe since World War Two" adding that Moscow must not be allowed to win. "If Russia wins the war, [Russian President Vladimir] Putin will be convinced that violence works. Then other neighboring countries may be next," Stoltenberg argued.
Since the start of Russia's military operation on February 24, Ukraine has received substantial military aid from NATO countries, with billions of dollars' worth of weaponry pouring into the country – something Moscow has repeatedly criticized. Read more US Senate approves NATO expansion
In July, Russian Foreign Minister Sergey Lavrov said in an interview to RT that Ukraine was being "pumped" with Western military hardware, and moreover, "forced to use these weapons in an increasingly riskier way," thus keeping Kiev from making "any constructive steps".
In his speech on Thursday, Stoltenberg claimed that Putin has ultimately failed to achieve his goals, since instead of NATO scaling back its presence in Eastern Europe and slowing down its expansion, the alliance has become "stronger and more consolidated" with the impending accession of Sweden and Finland.
Bolstering defences on NATO's eastern flank is crucial, amid efforts to prevent a Russian victory in Ukraine, the secretary general emphasized. Nevertheless, he reiterated that the alliance was not "a party to the conflict" and will not send troops into Ukraine.
In a previous interview with Norwegian public broadcaster NRK, the NATO chief pointed out that the alliance was not obliged to intervene in the conflict as Ukraine is not a member state. "We have a responsibility to support Ukraine, but we also have a responsibility to keep safe all the nations NATO is responsible for," he said. READ MORE: US and UK want 'real war' between Russia and EU – Lavrov
Before launching its operation, Russia repeatedly said it views NATO's eastward expansion as a threat to its national security.
In December 2021, Moscow appealed to the US and the alliance for legal guarantees that NATO would cease its expansion and refrain from deploying weapon systems capable of striking deep into Russian territory. However, NATO replied that it was for its members and accession candidates to decide whether to join the alliance or not.
Stoltenberg was speaking at a yearly camp held on the island of Utoya by the youth wing of Norway's Labor Party, of which he was the leader until 2014. The island made headlines in 2011, when Norwegian right-wing extremist Anders Breivik opened fire on the camp after blowing up a truck bomb at a government building Oslo to distract the police. The massacre left 77 people dead. You can share this story on social media: Follow RT on
Trends:North Atlantic Treaty Organization – NATO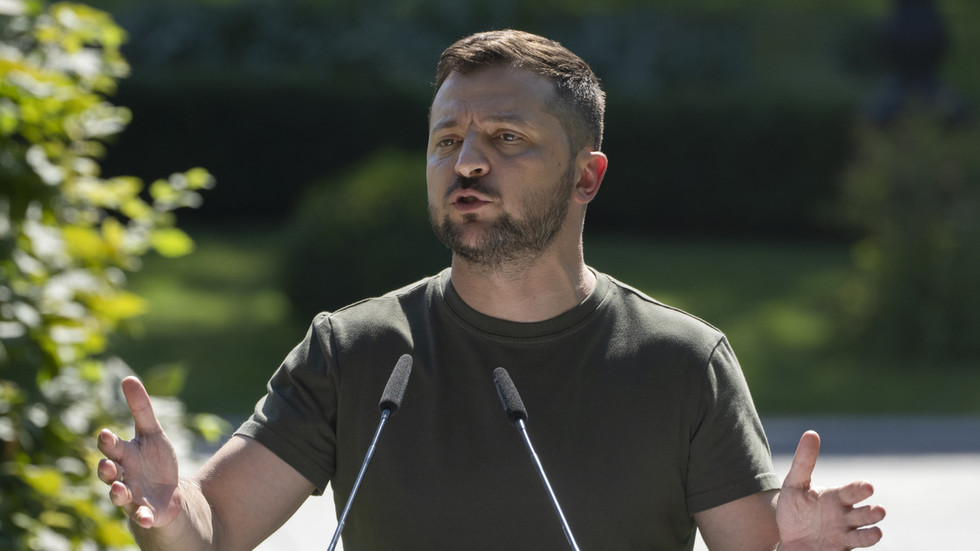 Zelensky accuses Amnesty International of supporting terrorismUkrainian President Vladimir Zelensky has criticized Amnesty International for pointing out that his military broke humanitarian lawRead more on the site
Dmitri Trenin: Russia cannot afford to lose in Ukraine, but neither can the US – is there a non-nuclear way out of the deadlock?An escalation in Ukraine can lead to a bigger and more dangerous conflict. Are Russia and the US ready to take the risk?Read more on the site
Today, Ukraine bombed a Donetsk hotel full of journalists – here's what it felt like to be thereRead more on the site
August 3rd 2022
China reacts to Pelosi landing in TaiwanBeijing has condemned US House Speaker Nancy Pelosi's visit to Taiwan, accusing Washington of breaching China's sovereigntyRead more on the site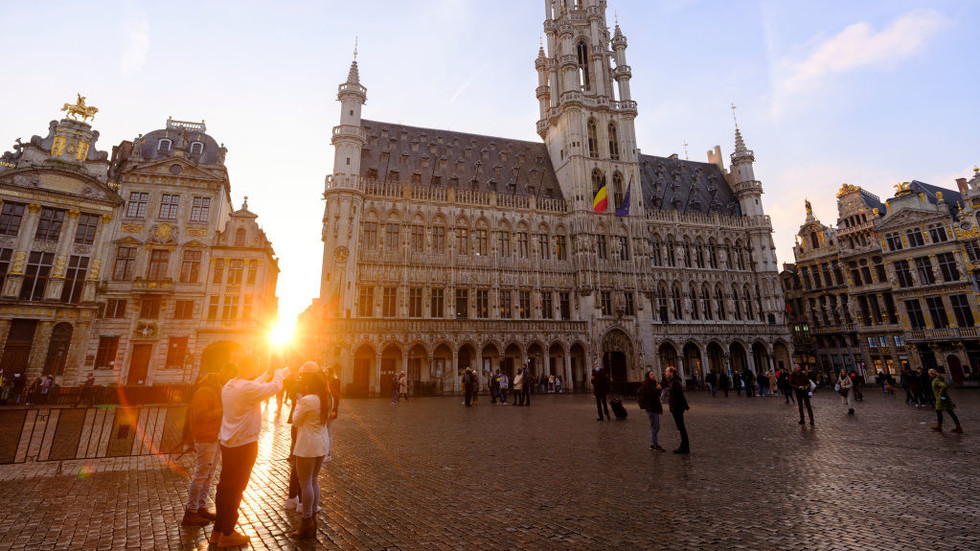 EU nation reveals amount of frozen Russian assetsBelgium froze more than €50 billion in funds belonging to Russian individuals and entities, Nieuwsblad newspaper reported TuesdayRead more on the site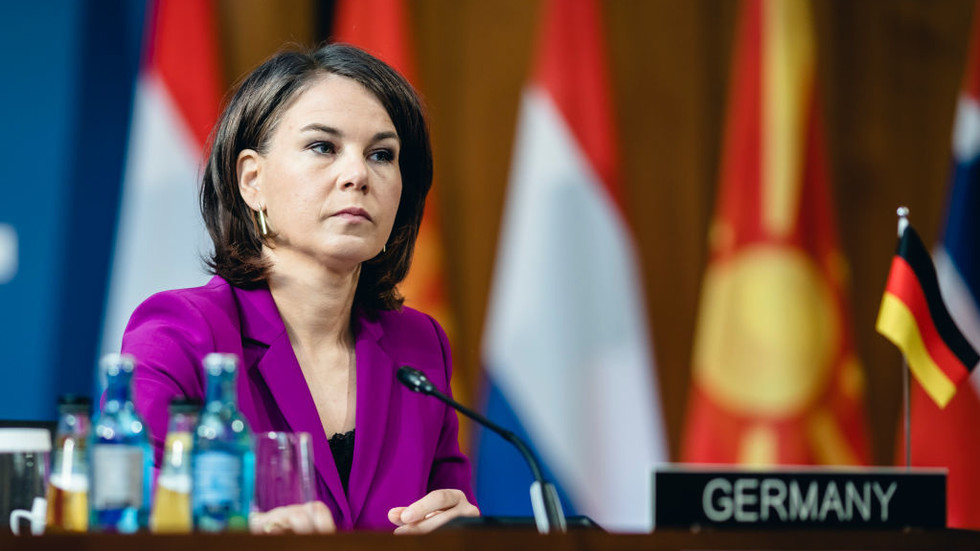 Germany promises to help Taiwan if China attacksGerman Foreign Minister Annalena Baerbock says Berlin will assist Taipei in case of aggression from ChinaRead more on the site
Chinese SU-35 fighter jets cross Taiwan Strait – mediaChinese SU-35 fighter jets reportedly cross Taiwan Strait as US House Speaker Nancy Pelosi arrives in TaipeiRead more on the site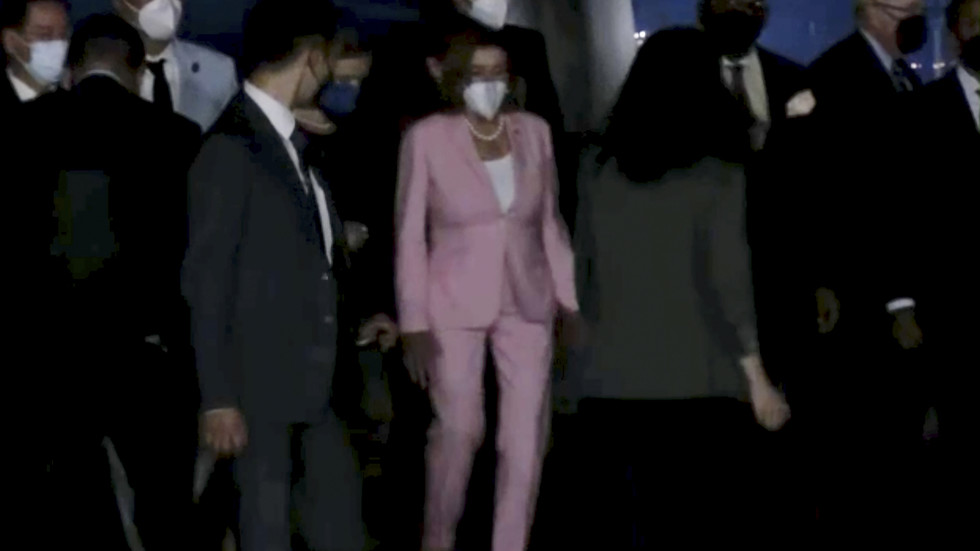 Pelosi makes first statement during Taiwan visitUS House Speaker Nancy Pelosi said her trip to Taiwan is aimed at "reaffirming" Washington's longstanding support for TaiwanRead more on the site
Russia strikes foreign fighters' base in UkraineRussia has reportedly eliminated 250 mercenaries and 20 pieces of military equipment in a missile strike on foreign legion base in UkraineRead more on the site
Taiwan speaks of 'rock solid' ties with USTaiwan's Foreign Ministry "wholeheartedly" welcomed US House Speaker Nancy Pelosi and her Democratic Party colleagues.Read more on the site
China begins military drills near Taiwan – reportsChina has announced a series of "targeted military operations" in the wake of US House Speaker Nancy Pelosi's visit to TaiwanRead more on the site
US declares public health emergencyThe Biden administration has declared monkeypox a public health emergency, following the lead of the World Health OrganizationRead more on the site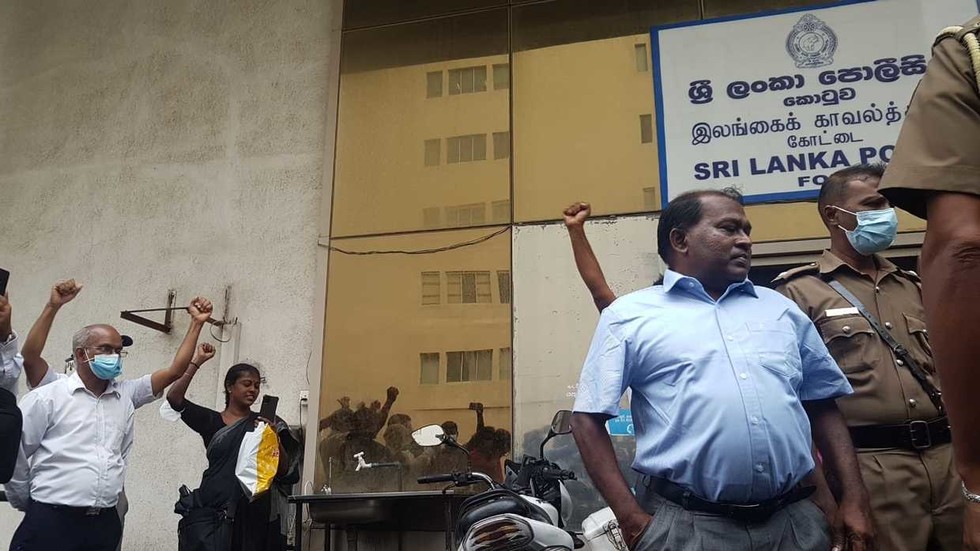 Joseph Stalin arrestedJoseph Stalin, a prominent Sri Lankan activist of the protest movement that led to the ousting of the country's president, has been arrestedRead more on the site
Griner jailed for nine years in Russian drugs trial
A judge at Khimki City Court outside Moscow delivered the verdict on Thursday
Griner learned her fate on Thursday. © Evgenia Novozhenina / Pool Photo via AP
US women's basketball player Brittney Griner has been handed a nine-year prison sentence after being found guilty in her drugs trial at a court just outside Moscow.
The sentence is only slightly more lenient than the one demanded by prosecutors earlier on Thursday, after they had requested a nine-and-a-half-year term for Griner.
In addition, the presiding judge ordered Griner to pay a fine of 1 million Russian rubles ($16,200) as part of the case, after she was found guilty of attempting to smuggle illegal narcotics into the country.
Griner's legal team immediately said they would appeal the sentence, according to reports from Khimki City Court.
Griner had claimed in her defense that the hashish oil vape cartridges found in her luggage at Sheremetyevo Airport on February 17 had ended up there unintentionally, after she had been packing in a hurry. READ MORE: Trump weighs in on proposed Russia-US prisoner swap
Whether Griner serves the entirety of her sentence in Russia remains to be seen.
The two-time Olympic champion has become the topic of political discussions, with US officials classifying Griner as "wrongfully detained."
Those accusations have been staunchly denied by Moscow, which has consistently said that Griner must face Russian law and that no exceptions can be made just because she is a foreigner.
US Secretary of State Antony Blinken revealed last month that Washington had made Moscow a "substantial offer" for the release of Griner and fellow American Paul Whelan, a former Marine who has been convicted of espionage charges in Russia.
Reports claimed that a deal could be made involving Russian businessman Viktor Bout, who is serving 25 years in a US prison for arms dealing.
CNN later said Moscow wants Vadim Krasikov, a Russian national convicted of murder in Germany last year, to be included in a potential prisoner exchange.
Russian Foreign Minister Sergey Lavrov spoke to Blinken last week after a request from Washington, although Moscow did not comment on the specific details of any potential prisoner swap.
Moscow has frequently urged diplomacy through established channels, warning Washington against political grandstanding in its efforts to exert pressure for Griner's return.
August 2nd 2022
Spain comments on Kosovo's independenceSpanish PM Pedro Sanchez said that Kosovo's unilateral declaration of independence from Serbia is a violation of international lawRead more on the site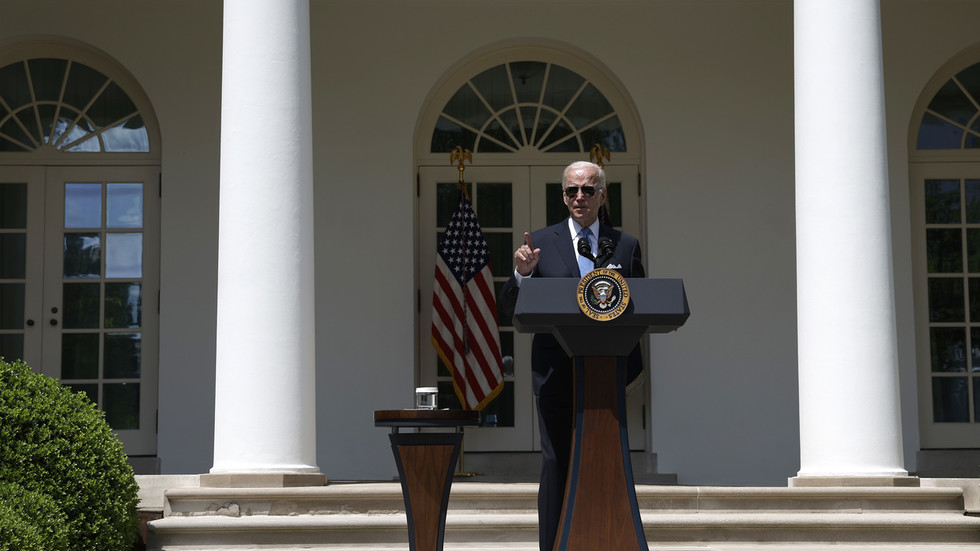 US has proposal for a mutual return to Iran nuclear deal, White House saysThe US has said it's produced a "proposal" for a "mutual" return to the 2015 Iran nuclear dealRead more on the site
West will run out of money to support Ukraine – former Pentagon adviserFormer Pentagon adviser Douglas MacGregor blasts US policy in Ukraine and says the West will eventually run out of money to support KievRead more on the site
China ready to 'bury invading enemies'China has issued a strong warning to its "enemies" amid ongoing tension over the potential visit of the US House Speaker to TaiwanRead more on the site
World is 'one miscalculation away from nuclear annihilation' – UN chiefUN chief Antonio Guterres has warned that humanity is at risk of 'nuclear annihilation' amid rising geopolitical tensionsRead more on the site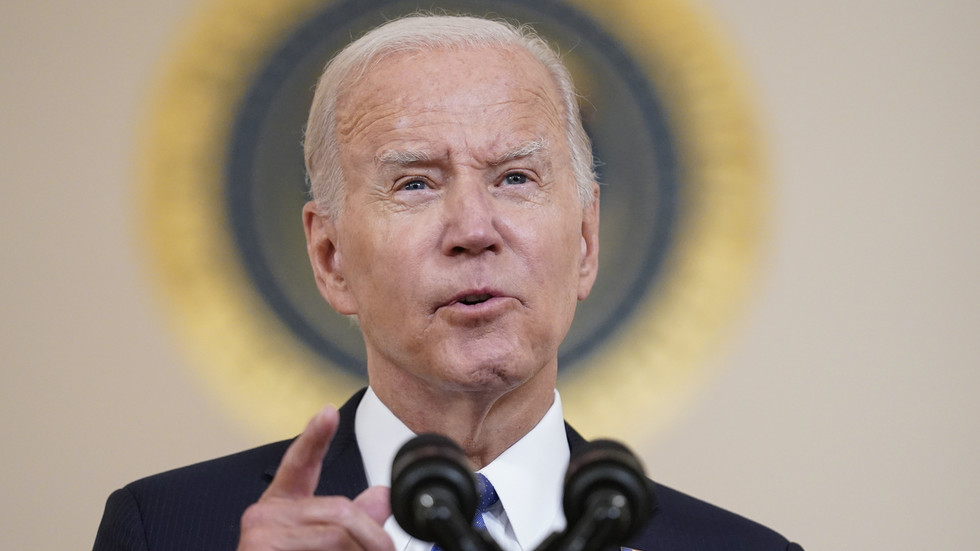 Biden offers talks with RussiaWashington has called upon Moscow to negotiate an "arms control framework" to potentially replace the New START treatyRead more on the site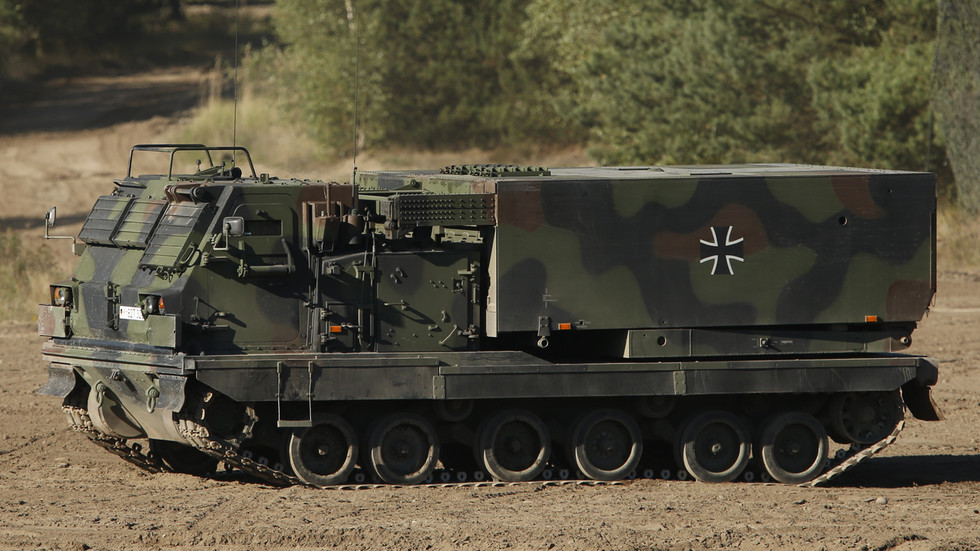 Mars-II rocket system arrives in UkraineThe third Mars-II rocket system, which can fire 12 missiles per minute with a range of over 70km, has arrived in Ukraine from GermanyRead more on the site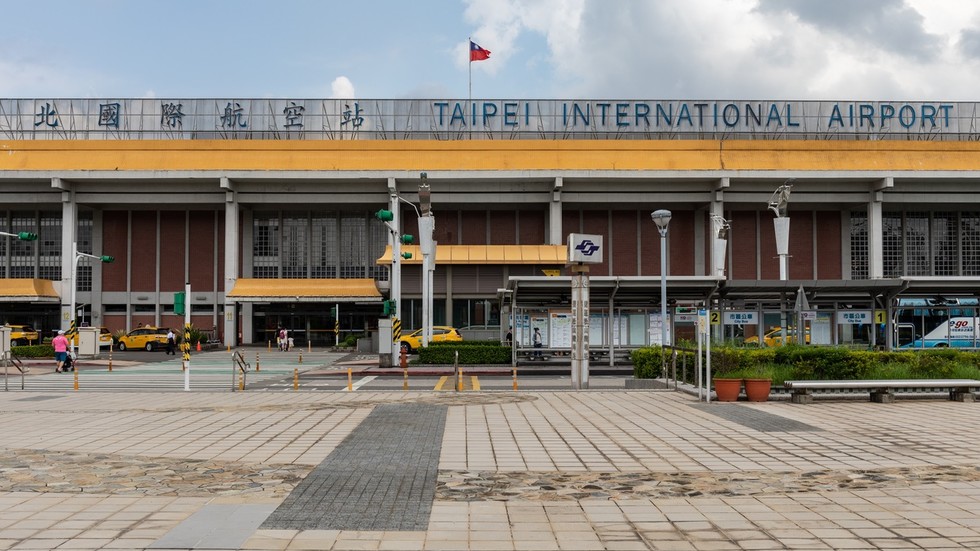 Pelosi to visit Taiwan – CNNNancy Pelosi will visit Taiwan during her Asian tour and will stay overnight on the self-ruled island claimed by China, CNN saidRead more on the site
US carrier strike group may be heading towards Taiwan – monitorA US strike group, headed by USS Ronald Reagan, may be approaching Taiwan's waters, Chinese semi-official SCSPI monitoring group has saidRead more on the site
Putin talks about nuclear warThere can be no winners in a nuclear war and it must never be unleashed, Russian president believesRead more on the site
Comment NATO & EU are escalating this effectively World War III scenario insanely. There are obvious similarities to the previous two global conflagurations, but this one will explode like and from all the pent up energy of a forest fire. The western elite and their lackeys think they can control outcomes. They are vile disingenous planet raping imbeciles who see the massess as pawns in their game. England's hysteria over a female football match as a defining natiional event is quite disturbing. It is all about divide and rule, scapegoating white men as racists and rapists. R J Cook
August 1st 2022
One Day Comes No More Tomorrows – by R.J Cook
Some day there'll be no more tomorrows,
No more misery, no more sorrows.
One Day all worlds must end
Religious truth is just pretend
Still for now the same old story,
Told by all, Labour & Tory.
Shaddows cast, made of smoke.
There'll be trouble if you joke.
War makes rich folk so much money,
Mustn't laugh or find it funny.
Our leaders cry out freedom's name,
For them it's just a boardroom game.
Like women's football, a freedom show,
Reasons why they'll never know.
Marching drumming same old song,
Soon be over , won't take long.
Boris Johnson led the charge,
His mouth wide open, body large.
No limit to his weaponry
Churchill revived to set us free.
Russia's back and must be defeated
Sanctions tightened, the poor are cheated.
NATO became a hallowed word,
Its' lies high flying, so absurd.
Bombastic speeches from Liz Truss
Speaking for all, so much fuss.
Britain backs Ukraine's cause,
World War Three opens doors.
Doors open for women's escape,
Russians rushing to kill and rape.
Ukraine's men must stay and fire.
Stupid losers come for hire.
When British mercenaries got caught,
Doing what they didn't ought,
BBC & Sky News outraged , roared,
Patriots clapped while ratings soared.
Russia invites UN and Red Cross experts to investigate POW camp bombingMoscow blames the shelling that killed dozens of Ukrainian prisoners of war on KievRead more on the site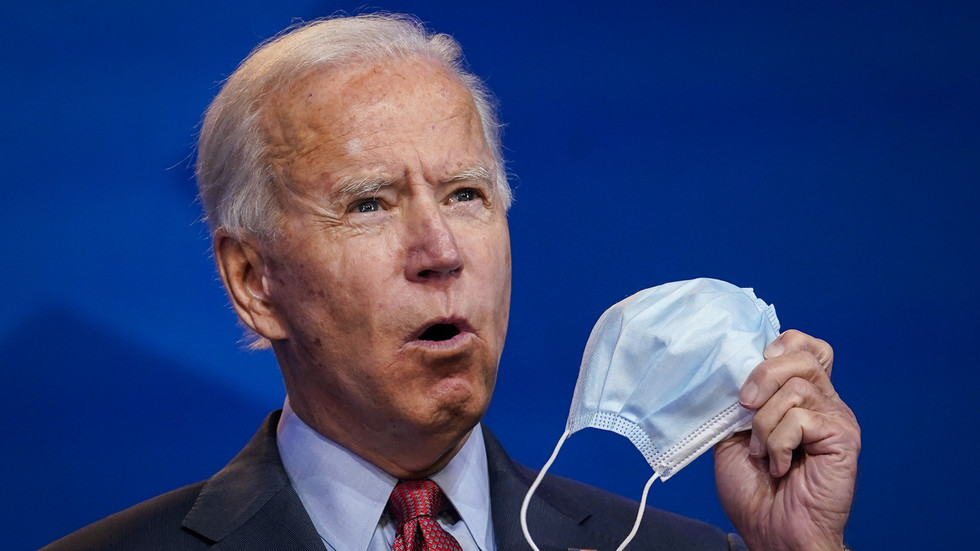 Biden tests positive for Covid-19 againUS President Joe Biden has tested positive for Covid-19, four days after apparently shaking the virusRead more on the site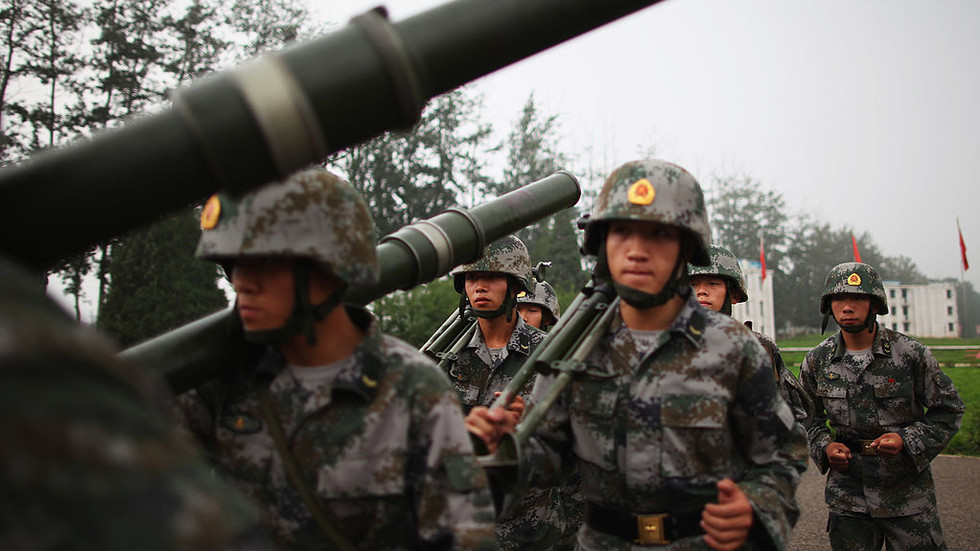 China conducts military exercises amid tensions with USChina has announced military drills off its coast opposite Taiwan amid tensions over US House Speaker Nancy Pelosi's trip to the regionRead more on the site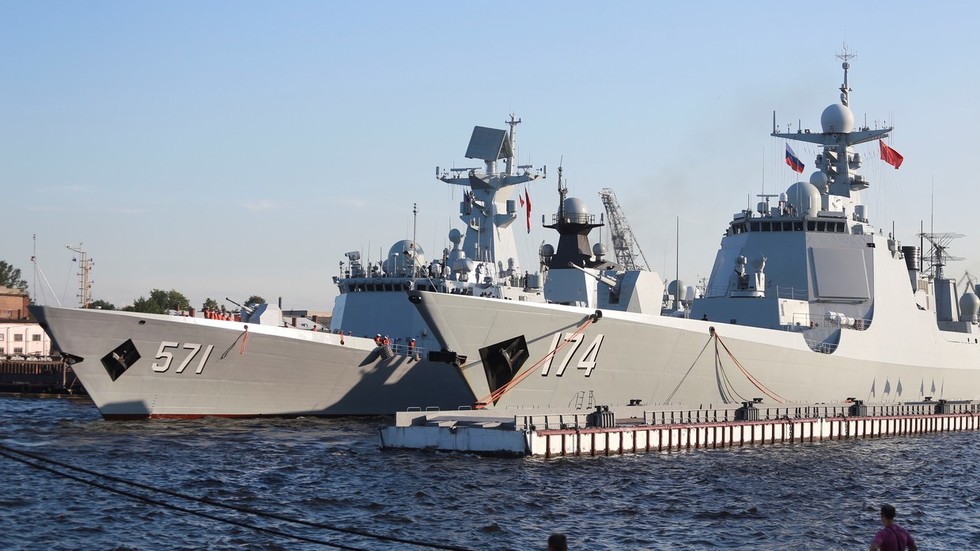 Andrey Gubin: With potential Pelosi Taiwan visit imminent, why is the US provoking China in 'the most dangerous place on earth'Washington is taking the unnecessary risk of a conflict between the two nuclear powersRead more on the site
July 21st 2022
Inflation in Canada highest in decades
Biden reveals US military's thoughts on Taiwan
From Powerpoint to Potatoes: Why is Bill Gates buying so much land?
July 27th 2022
July 12th 2022
SAS killings: How a scandal was uncovered
By Panorama
BBC News
Related Topics
Panorama has revealed disturbing evidence of war crimes by the SAS in Afghanistan – and of subsequent attempts to cover them up. Hannah O'Grady describes how a series of alleged murders of civilians was finally brought to light.
Getting to the bottom of this story involved four years of painstaking detective work.
Crucial to this was a cache of internal emails from within the headquarters of UK Special Forces (UKSF) – the military directorate that oversees the SAS. These contained a handful of details about previously classified deadly raids that senior UKSF officers had considered suspicious back in 2011. At the time, British troops were still fighting the Taliban alongside allies in Afghanistan.
We were able to see these emails because they were included in court documents from a judicial review into a night raid previously investigated by Panorama in 2019, which brought to light evidence that the UK military had failed to properly investigate a series of suspected civilian murders in Afghanistan.
We knew from sources within the Royal Military Police (RMP) that investigators believed that suspect killings were far more widespread than the three incidents featured in our initial programme.
But all we had to go on from the court documents were around a dozen dates of when the raids took place, and sometimes the number of people killed. We had no way of identifying where they had occurred from the documents alone.
RMP investigators had been prevented by armed forces headquarters from visiting the sites in question. Our RMP sources also told us a lack of co-operation from UKSF prevented them from interviewing senior Special Forces officers and that they suspected pressure had been exerted from on high when they were ordered not to view potentially crucial aerial footage of the operations.
The Ministry of Defence spokesman said that British forces "served with courage and professionalism in Afghanistan" and were always held to the "highest standards". The MoD said it could not comment on specific allegations, but that declining to comment should not be taken as acceptance of the allegations' factual accuracy.
Then we had a breakthrough. A source – who must remain anonymous – handed us hundreds of contemporaneous military reports.
They didn't disclose the precise location of the raids, but they did offer potentially vital clues about what had happened during each one. We trawled through hundreds of these operational accounts.
Then we spent months trying to work out where they had taken place. To do this, we scoured press cuttings looking for incidents that might match those in the court documents – our colleagues in BBC Monitoring had archived and translated local language news coverage from 2011.
Panorama was also given access to a leaked US military log. Combing through that, we looked for events that might match a British night raid.
We spoke to journalists who had covered the conflict, including incredibly brave local reporters, as well as soldiers and other British officials in Afghanistan.
Together, this gave Panorama enough to travel to Afghanistan and speak to witnesses, who would give their evidence for the first time.
The US military log had given us a map grid reference that led us to the village of Nad Ali, in Helmand province. There the Panorama team met Haji Habibullah – a charismatic, bear-like man in his 70s whose neighbours treated him like an elder.
But his demeanour changed when he described the killing of his two young sons aged 16 and 20. Remembering what happened to them, Habibullah broke down and wept.
In the early hours of 7 February 2011, Habibullah's sons, Samiullah and Nisar Ahmad, had been sleeping in a single-room guesthouse in the grounds of the family home. Alongside them were seven mourners who had come to the village for a funeral.
Then four helicopters carrying SAS personnel landed in the nearby fields – and soon, all nine people in the guesthouse were dead.
According to the official SAS account of the incident, they had believed the property was linked to a Taliban leader. As the troops entered the compound, the SAS said, several insurgents opened fire – so the SAS then shot back, killing those in the guesthouse. The report adds that three AK-47 rifles were recovered in the raid.
But that wasn't how Habibullah remembered it. All those who died had been unarmed civilians, he said, unconnected to the Taliban.
He took the BBC team to the guesthouse. It had been bricked up – the memory of his sons' deaths had made it too painful to use again. "When I remember them it hurts me so much," Habibullah said.
SAS Death Squads Exposed: A British War Crime?
British special forces killed hundreds of people on night raids in Afghanistan, but were some of the shootings executions? BBC Panorama's Richard Bilton uncovers new evidence and tracks down eyewitnesses.
One military police officer told us they also thought the low height of the bullet marks in the wall significantly undermined the SAS's version of events. But because of the obstruction they faced from others within the military and the Ministry of Defence, the RMP had felt they stood little chance of prosecuting anyone for murder.
In its statement, the MoD said: "No new evidence has been presented, but the Service Police will consider any allegations should new evidence come to light."
Moreover, Habibullah described how all nine men had been shot cleanly to the head or chest – a common characteristic of a deliberate SAS shooting at close range.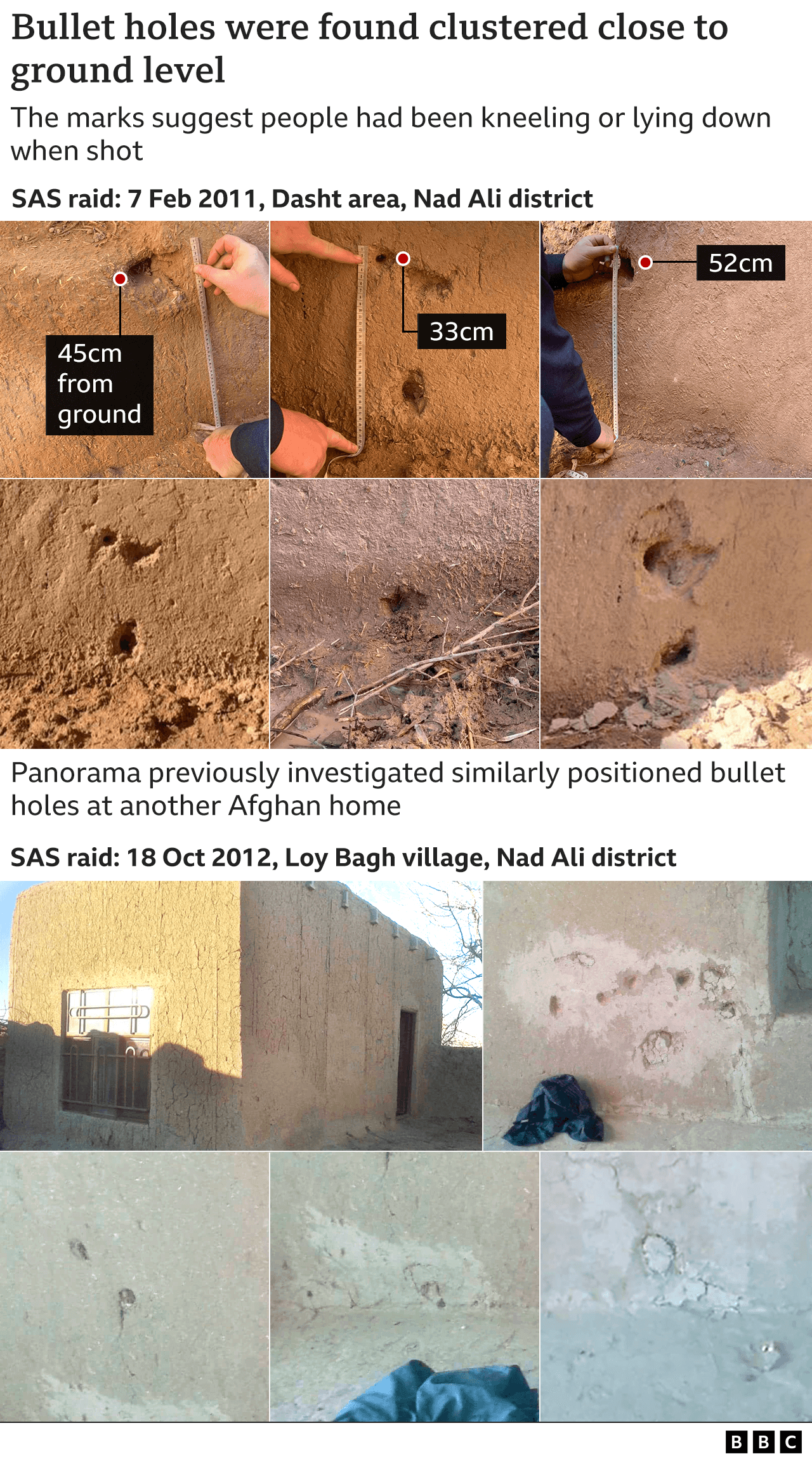 The raid was also suspiciously similar to another SAS operation we had looked at in our 2019 investigation, in which everyone inside a guesthouse had been killed, including a 12 and 14 year old boy, with clusters of bullet holes left close to the floor.
And indeed, it appeared that guesthouses were specifically targeted – a source who served with the SAS in Afghanistan told us it became an unofficial "policy" to kill everyone they encountered inside one, whether they were armed or not.
It is notable that while nine people – suspected insurgents, according to the SAS – were killed in the Nad Ali raid, only three guns were recovered in the SAS's version of events.
Habibullah's insistence that those who died were not armed raised the possibility of the use of so-called "drop weapons" – planted to make it appear that defenceless people had been armed when they were killed.
We spoke to people who had served with the SAS squadron who confirmed they had witnessed AK-47s being planted in this way.
In the immediate aftermath of the Nad Ali incident, there were suspicions that something had gone terribly wrong. Back at Special Forces HQ in London, in a secret memo, a senior officer had shared concerns with the head of UK Special Forces.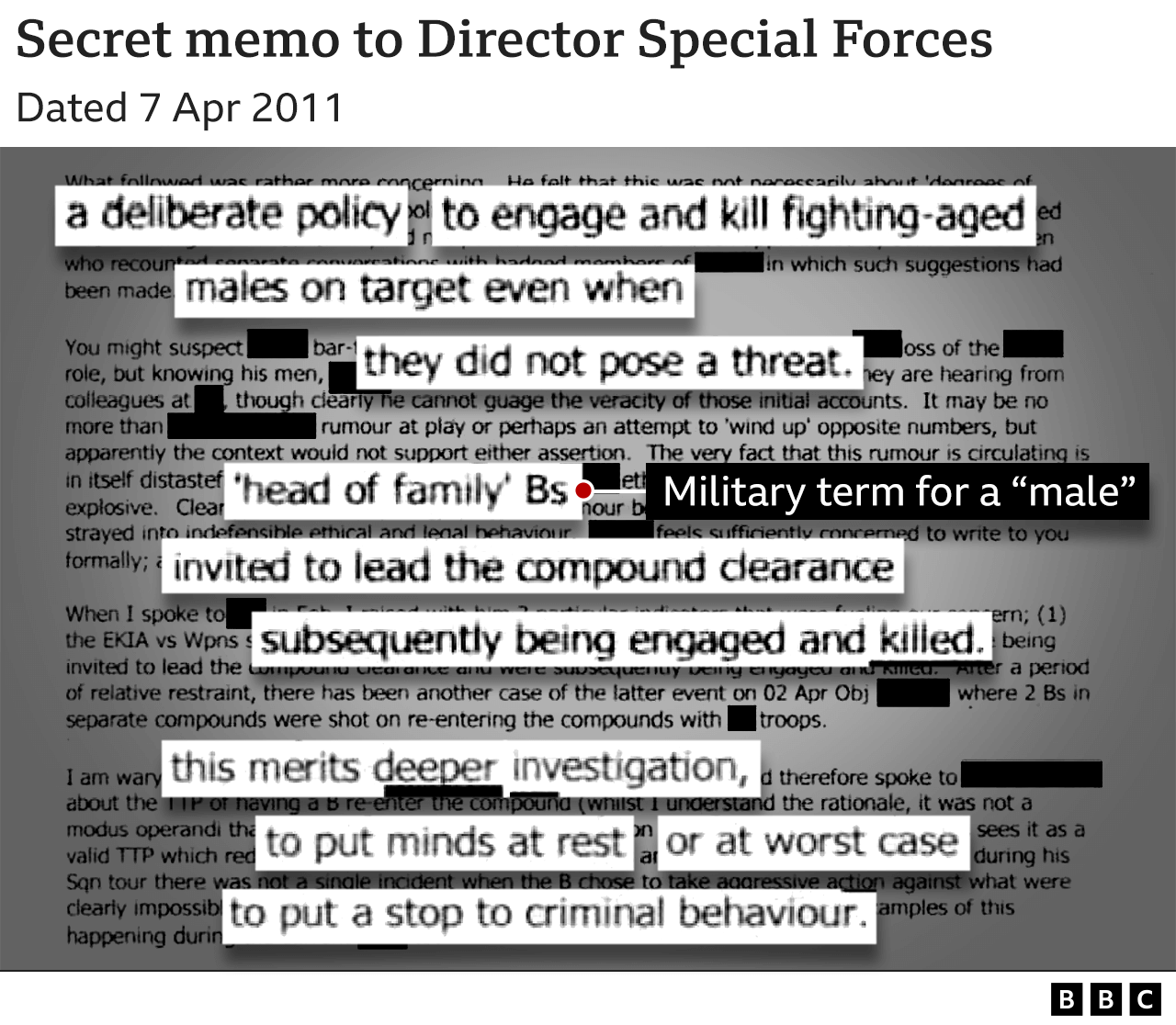 Another 2011 raid that matched one of the dates in the UKSF documents caught our attention. A small mention of civilian casualties in a local newspaper article helped us find it.
Two days after the incident in Nad Ali, eight people were killed by the same unit during a raid on a home in the village of Khanano, in Musa Qala, towards the very north of Helmand. This time seven were shot dead in a guesthouse, and a further detainee was later killed inside the main house.
The similarities with previous incidents were striking. Again, everyone in a guesthouse had been killed and, according to the SAS, fewer AK47s were recovered than the number of people shot dead.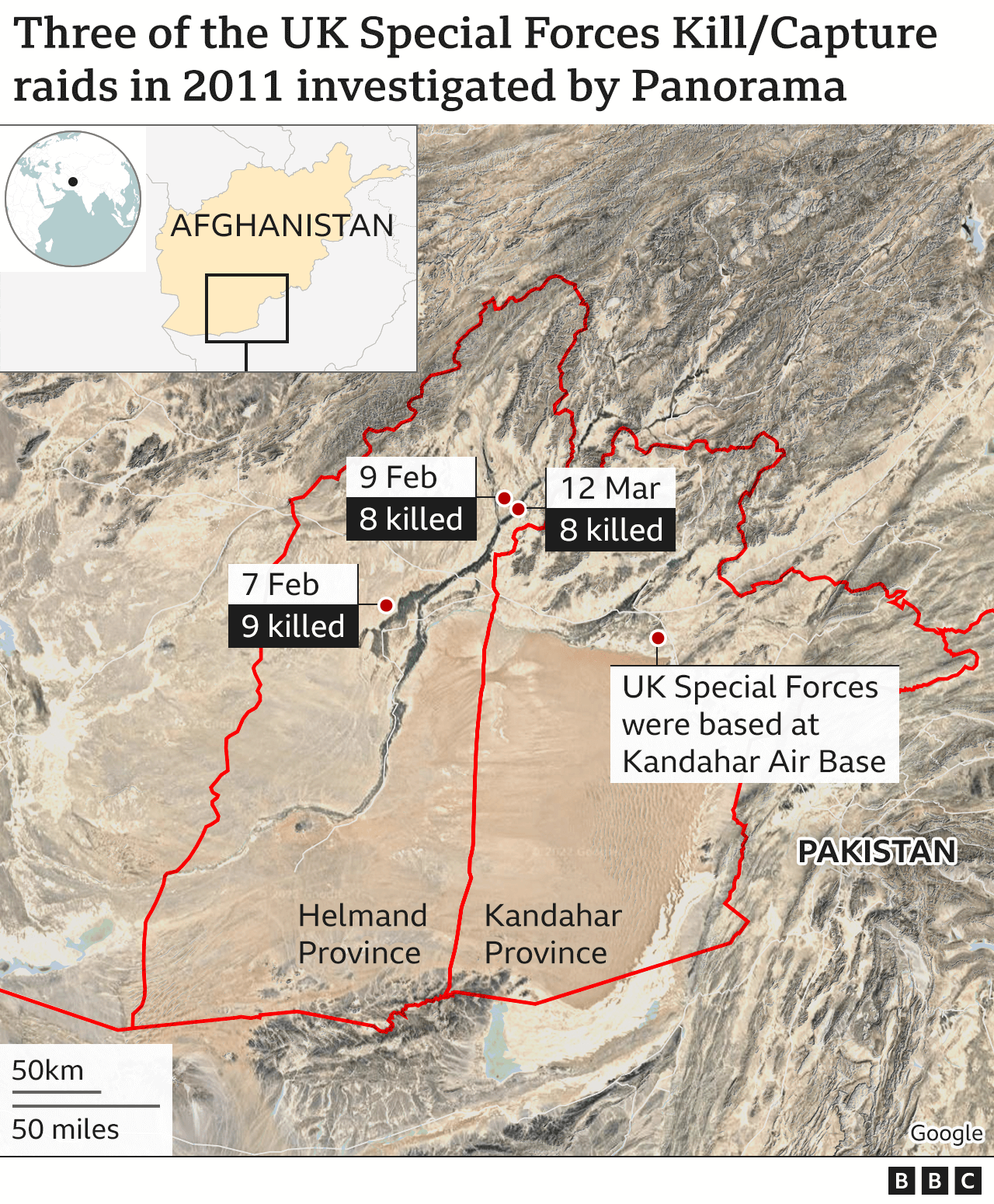 According to the SAS's operational account, an insurgent fired at the SAS as they approached and was killed. In the guesthouse they found four dead bodies, plus two armed men who were apparently responsible. These supposed insurgents were then shot and killed by the SAS, their official version of events said.
Then, it continued, the other inhabitants of the house surrendered and were rounded up – and when another man was taken inside the main building to assist with the search, he picked up a concealed rifle and aimed it at the soldiers, so he too was shot dead.
But people within UKSF told Panorama the SAS's account of the raid described a very unlikely set of events. We had learned from military police sources that the RMP had been concerned that blood patterns and other details in photos taken at the scene were not consistent with what the SAS claimed had taken place.
We discovered senior UKSF officers had remarked in emails sent the following day that the incident was suspiciously similar to several other operations in which an Afghan man had been taken into a property after surrendering to the SAS, then supposedly grabbed a weapon and was shot before he could open fire.
Panorama travelled to the scene and met Mohammad Daud, 43, a quiet, unassuming man who remembered the events of that night in stark detail. Daud told us two of his brothers – Mohammad Tahir, who was 15, and Abdul Zahir, 25 – had been killed along with five others staying in the guesthouse.
Daud said that after the killings, he had discovered that two of the dead men may have been linked to the Taliban. He said they were strangers who had shown up on their doorstep asking for shelter – it's a common Afghan custom to offer travellers a room.
But the family strongly denied that any of those who died had been armed or that they had fired on the SAS.
According to Daud and his family, all seven men in the guesthouse were found lying dead inside the room. This does not tally with the SAS unit's own account that the first person killed by the SAS had been outdoors, threatening troops with an AK rifle. The military police had also been concerned about this inconsistency.
The report had said four men in the guesthouse were killed by insurgents, who were then in turn killed by the SAS. But the family described how all the men had been shot cleanly to the head or chest – as in the Nad Ali raid – which would be unusual in a firefight.
The SAS had also claimed the insurgents had been positioned behind the dead men when they fired. But the family said all had gunshot wounds to the front of their bodies.
Additionally, the family told us how the bullets had passed through most of the bodies into the bedding and the floor beneath them. Again, this looked like a series of close-range Special Forces killings from above.
Daud showed us the guesthouse. It showed no obvious signs of indiscriminate or accidental firing. There were, however, bullet holes in the door and in the wall behind it.
From the position the body of Daud's brother Mohammad Tahir was found in, they believe he was trying to open the door from the inside when he was shot.
After the shootings in the guesthouse, Daud said, the SAS then moved on to the main building, where they summoned everyone into the courtyard.
According to Daud and others present, the troops then checked their names against a list and asked his brother Ahmad Shah go back inside and open a curtain. Soon shots rang out and Ahmad Shah was dead.
Ahmad Shah shared his name with the suspected leader of a Taliban bomb-making cell. Perhaps the troops were unaware, but it is a common name in Afghanistan. Daud and his family believe the carnage at their home was a result of mistaken identity.
As we kept digging, we uncovered further incidents that followed the same pattern and matched the details of the operations that had caused so much concern among UKSF officers.
An operation in Sangin on 12 March 2011 resulted in the deaths of eight members of the same family. The SAS's account stated its troops were attacked with small arms fire and a grenade.
However, when the Panorama team went to visit the scene, the family denied that there had been any weapons in their home. They said each of the men killed were shot five or six times "on their foreheads, mouth and on the face".
A low bullet mark on the wall of the guesthouse again suggested one of those killed may have been lying down when he was shot dead.
Haji Sadiquallah told Panorama how his son and nephew were handcuffed, taken back inside separate rooms and shot dead.
"There was no AK-47, no grenade, no machine gun or any other weapon in our house," he said. "They just say that to exonerate themselves. They say that to hide their violence – to legitimise what they did. It is a complete lie."
All in all, our evidence painted a disturbing picture – one that suggested war crimes had been committed by British Special Forces and that these had been covered up for years.
Before we left him Habibullah took Panorama's team to visit the graves of his sons.
These were simple graves, decorated with flags and colourful scraps of material, close to the family home. Habibullah said a prayer beside them and then fell silent.

In a further statement today, the MoD said it believed Panorama had jumped to "unjustified conclusions from allegations that have already been fully investigated".
It said: "We have provided a detailed and comprehensive statement to Panorama, highlighting unequivocally how two Service Police operations carried out extensive and independent investigation into allegations about the conduct of UK forces in Afghanistan.
"Neither investigation found sufficient evidence to prosecute. Insinuating otherwise is irresponsible, incorrect and puts our brave Armed Forces personnel at risk both in the field and reputationally.
"The Ministry of Defence of course stands open to considering any new evidence, there would be no obstruction. But in the absence of this, we strongly object to this subjective reporting."
Comment Here in the U.K and U.S.A we are not supposed to believe the Anglo Americans commit war crimes, which is why it has been necessary to persecute , torture and destroy Julian Assange , as an example and warning..
Meanwhile, from the moment Russia was provoked into invading Ukraine, by war mongering power & resource grabbing NATO, every Russian move was traded in lackey western media as war crime. It is a wonder more Anglo Americans cannot see through this.
It is also a wonder how Europe cannot see the danger of being led astray by a country that apparently left Europe , for the sake of its elite. Having said that, U.K nationals face criminal records and jail for protesting in what is jokingly called ' a western style representative democracy.' It is pretty obvious to me who that so called democracy represents and what it represents.
When the comfortable elite , with their journalistic propagandists, express fears for the 'future of our democracy' they mean the future and security of their plutocratic hegemony R.J Cook.
July 11th 2022
Simple Truths
I grew up in a political environment in a rural Tory area where everyone was supposed to know their place.. My Uncle Charlie and Aunt Flo provided the Labour Party with committee rooms when Robert Maxwell fought the 1959 and 1964 elections. I met Maxwell and his wife on both occasions.
Until Thtacher came to power in 1979, while I was living in South London, U.K politics was pretty simple to follow. It was 'Us & Them.' As a post graduate student at the University of London, I was exposed to radical feminists and socialist lecturers, returning to my native Buckinghamshire somewhat brainwashed.
In London , the left wing ec`onomist Sam Aronovitch was one time my landlord when New Labour was about to be born. Sam held frequent parties for champagne socialists at home in Bramshill Mansions as the old polarities of British Politics turned intellectual, rather as they had done in Nazi Germany in the depressed 1930s. This was the beginning of proclamations that we were living in a democracy.
To prove the point, Thatcher set about asset stripping tax payer owned State Industries and services. The City was deregulated, profiting from the great public sector give away. The unions were smashed, unemplooyment went off the scale in the pursuit of elite profit, and the working classes officially ceased to exist. The family structure collapsed, hence the rise of mental illness and feral children.
Psychiatrists, like police, have never had it so good , using their DSM ( Diagnosis Statistics Medication ) book to label society's ever increasing and ever more youthful failures.Globalisation was in foetal stage.
The Falklands and first Iraq War worked wonders at stirring up distracting patriotsm. Schools got the National Curriculum, with ever reducing teacher freedom because Tories were paranoid about socialism. They infiltrated the Labour Party – of which I was a member – with loonie lefties to help Michael Foot destroy the opposition, which fixated on fighting the Trident Nuclear Missile programme.
In the background, the bass line kept thumping out the message, that we were living in a democracy. Before Thatcher there was no need for this lie. Blair took this to a higher level, with anti terror laws regularly abused to intrude into private lives of the masses, and extend the public space to include people's homes. The police love it. One could go on.
What we have now, as in the run up to the English Civil War, is a Plutocracy. No one asked us if we wanted to support Zelensky's right wing government's war with Russia. They told us why we had to, completely dissociating this from the so called cost of living crisis, where profits must be protected while the masses suffer.
We are supposed to believe that Ukraine is a pillar and emblem of democracy even though the regime was establsihed by the west subverting an elected government – the Donbas people beginning a life of human rights abuses and hell. the west are aiming for the same goal in Russia, a goal they bthought achieved with placeman and oligarch creatror , the drunkard Yeltsin.
Mass education has the purpose of restricting knowledge, compartmentalising and planting seeds pf fear. The word democracy is bandied around like a precious stone, a guiding light, that if lost would mean the end of humanity. It is a con, just like the way it was used to justyify East Germany's Stassi – The GDR. We are getting daily doses of monarchy in the UK. Even conservative women's groups have been called terrorists because feminism is fundamental to this awful regime.Here , Monarchy is decribed as constitutional in a country that has no written constitution. Lockdown and masks did nothing to stop Covid spreading. Where it came from and its unusual mutations were never explained. But Covid played a key role instilling fear, especially in my generation who think they can be kept safe from death .
Democracy means rule by the people for the people- but it is a very select group of people who do the ruling while the masses are ruled and fooled.. What passes for diversity is the old divide and rule tactics that have served western elites for centuries. Religious fear is well and truly back. Gender neuroses – including dysphoria – and fear of the opposiyte sex are another consequences of elite strategies, including an obsession with feminism and an absurd promies of equality – note the ridiclous 'levelling up ' Tory Bill.. There is an even greater fear being instilled concerning transsexuals. But the icing on the cake is the old bogey man, Russia,.
R J Cook
The Shocking Paper Predicting the End of Democracy
Human brains aren't built for self-rule, says Shawn Rosenberg. That's more evident than ever.
By RICK SHENKMAN
September 08, 2019
Rick Shenkman, founder of George Washington University's History News Network, is the author of Political Animals: How Our Stone-Age Brain Gets in the Way of Smart Politics (Basic Books).
Everything was unfolding as it usually does. The academics who gathered in Lisbon this summer for the International Society of Political Psychologists' annual meeting had been politely listening for four days, nodding along as their peers took to the podium and delivered papers on everything from the explosion in conspiracy theories to the rise of authoritarianism.
Then, the mood changed. As one of the lions of the profession, 68-year-old Shawn Rosenberg, began delivering his paper, people in the crowd of about a hundred started shifting in their seats. They loudly whispered objections to their friends. Three women seated next to me near the back row grew so loud and heated I had difficulty hearing for a moment what Rosenberg was saying.
What caused the stir? Rosenberg, a professor at UC Irvine, was challenging a core assumption about America and the West. His theory? Democracy is devouring itself—his phrase — and it won't last.
As much as President Donald Trump's liberal critics might want to lay America's ills at his door, Rosenberg says the president is not the cause of democracy's fall—even if Trump's successful anti-immigrant populist campaignmay havebeen a symptom of democracy's decline.
We're to blame, said Rosenberg.As in "we the people."
Democracy is hard work. And as society's "elites"—experts and publicfigures who help those around them navigate the heavy responsibilities that come with self-rule—have increasingly been sidelined, citizens have proved ill equipped cognitively and emotionally to run a well-functioning democracy. As a consequence, the center has collapsed and millions of frustrated and angst-filled voters have turned in desperation to right-wing populists.
His prediction? "In well-established democracies like the United States, democratic governance will continue its inexorable decline and will eventually fail."
***
The last half of the 20th century was the golden age of democracy. In 1945, according to one survey, there were just 12 democracies in the entire world. By the end of the century there were 87. But then came the great reversal: In the second decade of the 21st century, the shift to democracy rather suddenly and ominously stopped—and reversed.
Right-wing populist politicians have taken power or threatened to in Poland, Hungary, France, Britain, Italy, Brazil and the United States. As Rosenberg notes, "by some metrics, the right wing populist share of the popular vote in Europe overall has more than tripled from 4% in 1998 to approximately 13% in 2018." In Germany, the right-wing populist vote increased even after the end of the Great Recession and after an influx of immigrants entering the country subsided.
A brief three decades after some had heralded the "end of history" it's possible that it's democracy that's nearing the end. And it's not just populist rabble-rousers who are saying this. So is one of the establishment's pioneer social scientists, who's daring to actually predict the end of democracy as we know it.
Rosenberg, who earned degrees at Yale, Oxford and Harvard, may be the social scientist for our time if events play out as he suggests they will. His theory is that over the next few decades, the number of large Western-style democracies around the globe will continue to shrink, and those that remain will become shells of themselves. Taking democracy's place, Rosenberg says, will be right-wing populist governments that offer voters simple answers to complicated questions.
And therein lies the core of his argument: Democracy is hard work and requires a lot from those who participate in it. It requires people to respect those with different views from theirs and people who don't look like them. It asks citizens to be able to sift through large amounts of information and process the good from the bad, the true from the false. It requires thoughtfulness, discipline and logic.
Unfortunately, evolution did not favor the exercise of these qualities in the context of a modern mass democracy. Citing reams of psychological research, findings that by now have become more or less familiar, Rosenberg makes his case that human beings don't think straight. Biases of various kinds skew our brains at the most fundamental level. For example, racism is easily triggered unconsciously in whites by a picture of a black man wearing a hoodie. We discount evidence when it doesn't square up with our goals while we embrace information that confirms our biases. Sometimes hearing we're wrong makes us double down. And so on and so forth.
Our brains, says Rosenberg, are proving fatal to modern democracy. Humans just aren't built for it.
People have been saying for two millennia that democracy is unworkable, going back to Plato. The Founding Fathers were sufficiently worried that they left only one half of one branch of the federal government in the hands of the people. And yet for two centuries democracy in America more or less proceeded apace without blowing itself up.
So why is Rosenberg, who made his name back in the 1980s with a study that disturbingly showed that many voters select candidates on the basis of their looks, predicting the end of democracy now?
He has concluded that the reason for right-wing populists' recent success is that "elites" are losing control of the institutions that have traditionally saved people from their most undemocratic impulses. When people are left to make political decisions on their own they drift toward the simple solutions right-wing populists worldwide offer: a deadly mix of xenophobia, racism and authoritarianism.
The elites, as Rosenberg defines them, are the people holding power at the top of the economic, political and intellectual pyramid who have "the motivation to support democratic culture and institutions and the power to do so effectively." In their roles as senators, journalists, professors, judges and government administrators, to name a few, the elites have traditionally held sway over public discourse and U.S. institutions—and have in that role helped the populace understand the importance democratic values. But today that is changing. Thanks to social media and new technologies, anyone with access to the Internet can publish a blog and garner attention for their cause—even if it's rooted in conspiracy and is based on a false claim, like the lie that Hillary Clinton was running a child sex ring from the basement of a Washington D.C. pizza parlor, which ended in a shooting.
While the elites formerly might have successfully squashed conspiracy theories and called out populists for their inconsistencies, today fewer and fewer citizens take the elites seriously. Now that people get their news from social media rather than from established newspapers or the old three TV news networks (ABC, CBS and NBC), fake news proliferates. It's surmised that 10 million people saw on Facebook the false claim that Pope Francis came out in favor of Trump's election in 2016. Living in a news bubble of their own making many undoubtedly believed it. (This was the most-shared news story on Facebook in the three months leading up to the 2016 election, researchers report.)
The irony is that more democracy—ushered in by social media and the Internet, where information flows more freely than ever before—is what has unmoored our politics, and is leading us towards authoritarianism. Rosenberg argues that the elites have traditionally prevented society from becoming a totally unfettered democracy; their "oligarchic 'democratic' authority" or "democratic control" has until now kept the authoritarian impulses of the populace in check.
Compared with the harsh demands made by democracy, which requires a tolerance for compromise and diversity, right-wing populism is like cotton candy. Whereas democracy requires us to accept the fact that we have to share our country with people who think and look differently than we do, right-wing populism offers a quick sugar high. Forget political correctness. You can feel exactly the way you really want about people who belong to other tribes.
Right-wing populists don't have to make much sense. They can simultaneously blame immigrants for taking jobs away from Americans while claiming that these same people are lazy layabouts sponging off welfare. All the populist followers care is that they now have an enemy to blame for their feelings of ennui.
And unlike democracy, which makes many demands, the populists make just one. They insist that people be loyal. Loyalty entails surrendering to the populist nationalist vision. But this is less a burden than an advantage. It's easier to pledge allegiance to an authoritarian leader than to do the hard work of thinking for yourself demanded by democracy.
"In sum, the majority of Americans are generally unable to understand or value democratic culture, institutions, practices or citizenship in the manner required," Rosenberg has concluded. "To the degree to which they are required to do so, they will interpret what is demanded of them in distorting and inadequate ways. As a result they will interact and communicate in ways that undermine the functioning of democratic institutions and the meaning of democratic practices and values."
I should clarify that the loud whispers in the crowd in Lisbon weren't a response to Rosenberg's pessimism. This was after all a meeting of political psychologists—a group who focus on flaws in voters' thinking and the violation of democratic norms. At the conference Ariel Malka reported evidence that conservatives are increasingly open to authoritarianism. Brian Shaffer related statistics showing that since Trump's election teachers have noted a rise in bullying. Andreas Zick observed that racist crimes shot up dramatically in Germany after a million immigrants were allowed in.
What stirred the crowd was that Rosenberg has gone beyond pessimism into outright defeatism. What riled the crowd was that he's seemingly embraced a kind of reverence for elitism no longer fashionable in the academy. When challenged on this front, he quickly insisted he didn't mean to exempt himself from the claim that people suffer from cognitive and emotional limitations. He conceded that the psychological research shows everybody's irrational, professors included! But it was unclear that he convinced the members of the audience he really meant it. And they apparently found this discomforting.
There were less discomforting moments in Lisbon. The convention gave an award to George Marcus, one of the founders of the discipline, who has dedicated his career to the optimistic theory that human beings by nature readjust their ideas to match the world as it is and not as they'd like it to be—just as democracy requires.
But this isn't a moment for optimism, is it? What is happening around the world shows that the far-right is on the march. And when it comes to the U.S., the problem might be larger than one man. Liberals have been praying for the end of the Trump presidency, but if Rosenberg is right, democracy will remain under threat no matter who is in power.
July 10th 2022
The West has paralyzed the G20 by pursuing confrontation with Russia and China, but the organization remains indispensable – RT.
Russian experts assess role of the global forum after another summit is de-railed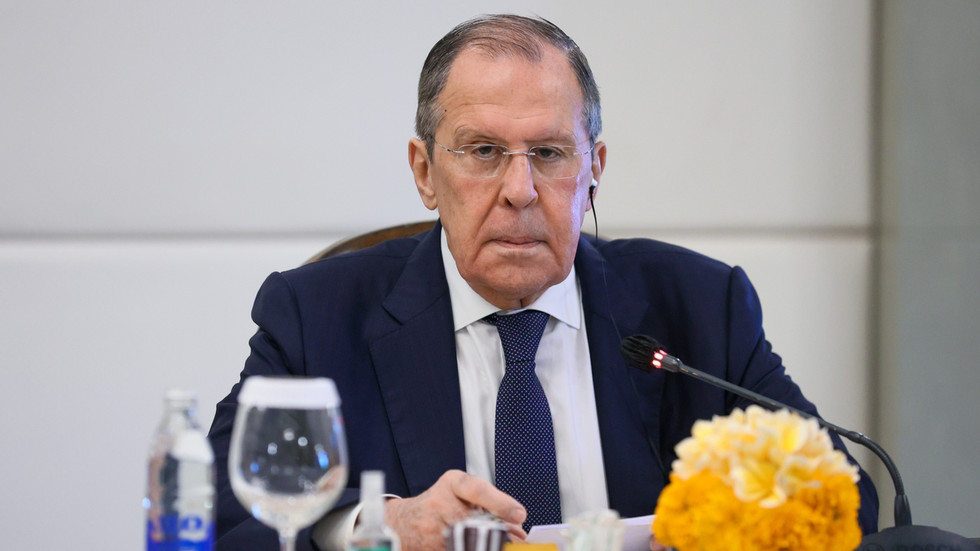 The West has paralyzed the G20 by pursuing confrontation with Russia and China, but the organization remains indispensibleAnother Group of Twenty meeting was ruined. Can our world be saved without its help?
Russian Foreign Minister Sergey Lavrov attends a meeting with Chinese Foreign Minister Wang Yi on the sidelines of the G20 ministerial meeting in the island of Bali, Indonesia. © Russian Foreign Ministry / Sputnik
The meeting of G20 foreign ministers turned into something of a farce, as Russia's Sergey Lavrov left the meeting before the end, and his US counterpart delivered insults.
No breakthroughs were achieved on issues that are vital to the world. This meeting was another rehearsal for the G20 summit scheduled for November, which seems doomed to fail due to the conflict between Russia and the West, as well as ever-growing tensions between the US and China.
Russian experts agree that because of these problems, the organization that helped the world overcome the 2008 financial crisis will not be able to rein in the current energy and food disaster.
Will the G20 survive in the context of a major conflict between its key participants? Who suffers from the organization's inefficiency the most, and which blocs will be in charge of handling global issues in the new reality? RT explains.
The Moscow issue
For the first time since the start of Russia's military operation in Ukraine, the foreign ministers of the G7 countries met personally with Russian Foreign Minister Sergey Lavrov. The meeting was held on the island of Bali, Indonesia. And it didn't go well.
Firstly, for the first time in the history of meetings between G20 diplomats, the participants refused to pose together for a photo.
Secondly, the Russian minister and his Western counterparts exchanged mutual accusations: Western ministers accused Russia of blocking grain supplies, Lavrov accused the West of an dangerous approach.
Read more When sanctions backfire: The EU doesn't have a plan for life without cheap Russia energy, so what happens next?
"If the West doesn't want talks to take place but wishes for Ukraine to defeat Russia on the battlefield – because both views have been expressed – then perhaps there is nothing to talk about with the West," Lavrov said.
"Aggressors, invaders, occupants. We've heard quite a few such things today," he said of the meeting.
Ultimately, the Russian envoy departed the event before it ended. According to media reports, he left the hall at the moment when Ukrainian Foreign Minister Dmitry Kuleba was speaking via video link.
Ukraine is not a member of the G20.
The Russian minister also missed a speech by German Foreign Minister Annalena Baerbock.
The previous G20 meeting, which took place in April, was not productive either. The British, American and Canadian delegations left the room when Anton Siluanov, Russia's finance minister, gave his address remotely (he wasn't even there in person). His message, as it happens, focused on the consequences of skyrocketing energy prices and possible solutions to a problem that concerns many countries, including the Western states.
Given all this, as well as the latest developments, we wonder if the November G20 summit can yield any results.
The biggest concern so far seems to be the list of attendees. US President Joe Biden said in March that "Russia should be removed from the G20". In June, the Italian prime-minister reported that he had it on good authority that Indonesia would not let Russia take part in the summit (this was later denied by Jakarta and Moscow). The Prime Minister of Australia Anthony Albanese said he would treat Russian president Vladimir Putin with "the contempt he deserves", while Ukraine's Volodomyr Zelensky was convinced that "not too many countries will come to the summit if Russia is among the attendees".
In all fairness, alternative voices are heard as well. German Chancellor Olaf Scholz, for example, thinks that the conflict with Russia should not be allowed to paralyze the G20, and it is not a good idea for the member states to boycott the summit because of Putin.
It is still unclear, however, if Russia plans to participate. It sounds like the Kremlin knows that a conflict would be inevitable and hasn't made the decision on the format of Putin's presence, if he participates at all.
What can be expected from the summit?
Russian experts express their concern that in light of all the controversies, the G20 can no longer serve as an effective organization capable of solving global problems and challenges as it has in the past.
Professor Sergey Lunev, who teaches history at Moscow's MGIMO University, told RT that the G20 would now "yield zero results". He thinks that the situation will not change even if Russia and the West find their way out of the current conflict, because the reasons for the degradation of the G20 are more fundamental.
Possible motive behind Shinzo Abe's assassination revealed
The suspect believed the former PM had been promoting the interests of a certain religious group
Police officers work at the scene where former Japanese Prime Minister Shinzo Abe was shot in Nara, Japan, on July 8, 2022. © AFP / JIJI Press
Shinzo Abe's suspected assassin had a "grudge" against the former Japanese prime minister but his motive was likely not political, initial findings by local police suggest. Tetsuya Yamagami, the 41-year-old suspect who was arrested at the scene, believed the former politician was involved with a "specific organization," according to investigators.
"It's not a grudge against the political beliefs of former prime minister Abe," police in the western prefecture of Nara, where the incident took place, told reporters.
The name of the "specific organization" was not released, but investigators said it was apparently religious in nature – if it actually exists.
According to local media reports, citing investigative sources, the suspect had initially planned to slay the leader of this group, believing it was responsible for bankrupting his mother by continuously leaching donations from her.
Yamagami attacked Abe in broad daylight on Friday, fatally wounding the politician during a campaign event on Friday. Police confirmed the shooter had used a homemade gun, while additional items, believed to be explosives and other makeshift firearms, were seized at the suspect's residence. Yamagami is believed to have made the weapon himself a few months ago.
Nara police admitted that security at the campaign event was flawed and did not provide enough protection for Abe.
"It is undeniable that there were problems in the security," a police official told a news conference on Saturday. Earlier, local police officials told media that the request for security at the event had been "sudden."
July 5th 2022
Ukrainian shelling kills ten-year-old girl
The child was torn apart by a shell that hit a residential district in Donetsk, the devastated family told journalists
© Ruptly
A 10-year-old girl was sitting by a bank in front of her house in Donetsk when a shell fired by Ukrainian forces landed in the middle of the street, killing her. The child was torn apart by shrapnel, the grieving family told RT's Ruptly video news agency.
"My granddaughter has been blown into three pieces," the girl's grandfather told journalists. "Look there, there is blood everywhere," he said, pointing to the metallic gates leading to the yard of his house.
Pools of blood were still covering the street in the spot where the girl had been hit by the shell's fragments.
"She did not make it home," the girl's grandfather added, pointing to the girl's sneakers, which were lying on the ground near her home's gate. The girl's body has already been taken to a morgue. "She and a boy … they were just walking around," the girl's mother said. "She sought to run home…" she began, before bursting into tears.
The family's neighbor told reporters she had heard a loud bang and rushed to the street only to find "one girl's leg lying near a garden plot and another one here, at the gate."
Read more Mother recounts losing her 6-year-old daughter in Donbass shelling
Ukrainian forces were shelling different parts of the capital of the Donetsk People's Republic (DPR) on Tuesday, the city's mayor, Aleksey Kuzmin, said in a Telegram post. Several people received shrapnel wounds, Kuzmin said, as he confirmed the girl's death as well. The child's identity has not been made public.
According to the mayor, the Ukrainian soldiers had used 155mm caliber shells. This caliber is common in NATO artillery systems, while the Russian and Ukrainian artillery pieces usually have a caliber of 152mm. RT could not independently verify which artillery type was used by the Ukrainian forces.
Russia sent troops into Ukraine on February 24, citing Kiev's failure to implement the Minsk agreements, which were designed to give the regions of Donetsk and Lugansk special status within the Ukrainian state. The protocols, brokered by Germany and France, were first signed in 2014. Former Ukrainian president Petro Poroshenko has since admitted that Kiev's main goal was to use the ceasefire to buy time and "create powerful armed forces."
In February 2022, the Kremlin recognized the Donbass republics as independent states and demanded that Ukraine officially declare itself a neutral country that will never join any Western military bloc. Kiev insists the Russian offensive was completely unprovoked. You can share this story on social media: Follow RTTop stories
July 4th 2022
New documents expose secret US wars – The Intercept
Washington has conducted at least 23 proxy wars around the world under the guise of counterterrorism
Soldiers in camouflaged clothing with guns, deep in wilderness on a mission. © Getty Images / South_agency
The US has reportedly used a secretive authority called '127e' to launch at least two dozen proxy wars since 2017, according to an article published on Friday by The Intercept. The outlet claims to have obtained never-before-seen documents and spoken to top officials with intimate knowledge of these programs.
The Intercept received the documents through the Freedom of Information Act, claiming these papers are the first ever official confirmation that at least 14 so-called '127e programs' were active in the greater Middle East and Asia-Pacific regions as recently as 2020. In total, the Pentagon reportedly launched 23 separate 127e programs across the globe between 2017 and 2020, which cost US taxpayers $310 million.
The Intercept explains that 127e is one of several virtually unknown authorities granted to the Department of Defense by Congress over the last two decades. It authorizes US commandos to conduct "counterterrorism operations" in cooperation with foreign and irregular partner forces around the world with minimal outside oversight.
The program allows the US to arm, train, and provide intelligence to foreign forces. However, unlike traditional foreign assistance programs, which focus on building up local capacity in partner countries, 127e "surrogate forces" are expected to follow US orders and conduct Washington-directed missions against US enemies to achieve American goals, essentially serving as the Pentagon's proxy armies.
According to the outlet, almost no information about these operations is ever shared with any members of Congress or State Department officials. It is generally unknown where these operations are conducted, their frequency, targets, or even the identity of the foreign forces the US cooperates with to carry them out.
Critics of the programs warn that they could lead to unanticipated military escalation and engage the US in over a dozen conflicts around the world, since 127e does not allow for any oversight or input from foreign affairs officials.
Read more 'I'm wondering when we voted to go to war?' – US Congressman
The outlet notes that although the latest batch of documents sheds more light on the 127e program, it still remains mostly unknown to both the public and members of Congress, who almost never receive any reports pertaining to the program.
A government official familiar with the program, who requested anonymity to discuss it, told The Intercept that most congressional staffers don't even have the clearance to view 127e reports, and those who do rarely ask for them.
"It was designed to prevent oversight," he explained.
Stephen Semler, a co-founder of a US foreign policy think tank, told The Intercept that the Pentagon prefers to run its operations with minimal oversight, input or bureaucracy from Congress and has done so for many years. "The Special Operations community likes autonomy a lot," he explained to the outlet, adding that "the problem is this stuff is so normalized."
"There should be more attention paid to these train-and-equip authorities, whether it's special forces or [Department of Defense] regular, because it's really kind of a PR-friendly way to sell endless war," Semler concluded.
Biden reacts to Independence Day shooting
The US president has vowed to keep fighting the "epidemic of gun violence"
Law enforcement search after a mass shooting at the Highland Park Fourth of July parade in downtown Highland Park, Ill., a Chicago suburb on July 4, 2022 © AP / Nam Y. Huh
President Joe Biden said he and First Lady Jill Biden were "shocked by the senseless gun violence" in Highland Park, Illinois, where at least six people were killed and 24 wounded in a shooting at an Independence Day parade on Monday.
Biden said in a statement that he was in contact with the local authorities, offering the full support of the federal government and law enforcement "to assist in the urgent search for the shooter, who remains at large at this time," while urging members of the community to "follow guidance from leadership on the ground."
"I recently signed the first major bipartisan gun reform legislation in almost thirty years into law, which includes actions that will save lives. But there is much more work to do, and I'm not going to give up fighting the epidemic of gun violence," he added.
BREAKING: A 22-year-old "person of interest has been identified" following mass shooting in Highland Park, Illinois, authorities say. https://t.co/K27Tjyz28Ipic.twitter.com/Ga4Jrs5oTx— ABC News (@ABC) July 4, 2022
As the manhunt for the suspect continues, police have identified the person of interest as 22-year-old Robert 'Bobby' Crimo, who is believed to be "armed and extremely dangerous."
READ MORE: Shooting at Independence Day parade in US (VIDEO)
The shooter opened fire at the parade from a rooftop of a commercial building around 10:15am on Monday, injuring dozens and sending hundreds, including families with children, to flee in panic. The authorities confirmed that five adults were killed at the scene, while the sixth victim died at a hospital.
READ MORE: Shooting at Independence Day parade in US (VIDEO)
The gunman, who the authorities believe acted alone, fled the scene, leaving a "high-powered rifle" behind. Agents from the Bureau of Alcohol, Tobacco, Firearms and Explosives were conducting an urgent trace of the gun, an agency spokesperson told AP.
July 3rd 2022
Ukraine fires ballistic missiles at Russian city, Moscow says 24 Jun, 2022 19:07 HomeRussia & FSU
Russia blasts EU expansion strategy
Granting Ukraine and Moldova candidate status is consistent with the bloc's goal of "containing" Russia, the foreign ministry claimed
© Sputnik / Russian Foreign Ministry
The European Council's decision to grant EU candidate status to Ukraine and Moldova proves that the bloc's goal is to "contain" Russia, Foreign Ministry spokeswoman Maria Zakharova said on Friday.
She claimed the EU is continuing its strategy of "active geopolitical development of the CIS space" in order to "contain" Moscow.
"Moreover, all means are being used – from financial and economic leverage to military support," Zakharova added.
The spokeswoman said this strategy is making the bloc turn a blind eye to the strict accession criteria which has been applied to other EU candidates.
"The future of 'United Europe', its 'ideals' of democracy are being sacrificed for the sake of the unrestrained expansion of the EU, the political and economic enslavement of its neighbors," Zakharova said.
Western arms supplied to Ukraine offered on darknet – RT investigation
RT's journalists were able to swiftly agree the purchase of a US-made Phoenix Ghost kamikaze drone
Members of the Ukrainian Territorial Defence Forces examine new Western armament, including NLAW anti-tank systems. © AFP / Genya Savilov
The lavish deliveries of 'lethal aid' from the US, UK and other NATO countries to Ukraine amid its conflict with Russia have led to marketplaces where some of those weapons can be purchased popping up on the dark web, RT Russian has learned.
The Ukrainian traders claim to offer not just small arms or body armor there, but also such sophisticated hardware as Javelin and NLAW anti-tank systems or Phoenix Ghost and Switchblade explosive drones.
That said, it's not possible to completely rule out that the sellers actually did not have the said weapons in stock, as the RT investigators did not complete the purchase. Scamming schemes are common for dark web marketplaces.
RT was able to contact one of the said sellers through a marketplace on the darknet and agree the purchase, for a price of $4,000, of a Phoenix Ghost loitering munition, which had been developed by the US especially for the needs of the Ukrainian military.
The journalists, who pretended to be interested buyers, said they were also interested in a batch of American M18A1 Claymore anti-personnel mines, but were told that those were out of stock.
As for the drone, the trader assured that it'll be placed into a stash, with its coordinates and the photo of the spot to be shared after the payment is made through the marketplace, acting a guarantor of the deal. The parcel is going to be dug into the ground in the woods, he said.
When asked if the Phoenix Ghost could be delivered to an area outside Ukraine, specifically the Polish border town of Przemysl, he replied this won't be a problem, but would cost an extra $1,000.
This potentially suggests that the Ukrainian arms smugglers may have already established contacts with border guards and are able to cross in and out of Poland without complications.
RT has also exchanged messages with another trader, nicknamed 'weapons ukraine,' who was looking to sell batches of US-made body armor at the price of $ 1,500 for five units, and M4 rifles with a silencer and a hundred bullets for $2,4000 thousand per set.
That person also offered a wide selection of old Russian- and Soviet-made arms, including AK-47 rifles, handguns, grenades and sniper rifles.
The prices on the marketplace turned out to be shockingly low. For example, the British-made NLAW system is being sold there for just $15,000, while acquiring the anti-tank weapon legally could cost from $30,000 to $40,000, according to the media.
Last month, the head of Interpol Jürgen Stock warned that the conflict in Ukraine will result in numerous weapons appearing on the black market.
UK cautioned about military aid to Ukraine
London earlier asked the Scottish and Welsh national parliaments to commit millions of pounds from public funds to military support for Kiev
READ MORE: British pledge more military aid for Ukraine
According to Welsh Education Minister Jeremy Miles, there was "no consultation" on the question of military aid, although a UK government spokesperson told the BBC it was incorrect "to say the Welsh government was not consulted…they were consulted and agreed to make a contribution."
Simon Clarke, Chief Secretary to the Treasury, asked the devolved administrations to contribute to a £1 billion fund to supply Ukraine with state-of-the-art equipment by either directly handing over the money from their budgets or by accepting a reduction from block grants they receive from Westminster.
The UK Treasury "strongly disagreed" with the Scottish minister's characterization of the aid request, saying that various government departments had been urged to contribute through their underspend. It also refuted claims that the move constitutes a precedent for raiding devolved budgets for reserved spending areas. "This is a response to an extraordinary crisis", the spokesperson was quoted as saying by The Daily Telegraph.
The British media has described the request as highly unusual, as such spending usually comes from Westminster.
June 30th 2022
Epstein accomplice Maxwell sentenced to prison
Girlfriend of deceased pedophile has been handed 20 years in jail
Ghislaine Maxwell was sentenced on Tuesday to 20 years in prison for orchestrating the trafficking and abuse of young girls. Maxwell was the long-term girlfriend of Jeffrey Epstein, the billionaire sex offender who died in jail under mysterious circumstances in 2019.
Before handing down the sentence, Judge Alison Nathan called Maxwell's crimes "heinous and predatory," and described how the disgraced socialite used a "playbook" to meet and groom her and Epstein's victimse over multiple years.
Nathan described the sentence of 240 months "sufficient and no graver than necessary," noting that Maxwell was "not being punished in place of Epstein or as a proxy for Epstein."
Maxwell was convicted in December on five charges concerning the procurement, grooming and trafficking of girls as young as 14 for sex.
What About Her Number One Royal Customer, Prince Andrew & His personal Policeman Body Guard ? – A comment by
Miss Roberta Jane Cook
It still seems to be the case that sexual perversion is the prerogative of the upper classes and certain high ranking men in uniform. The former HRH Andrew Windsor described Ghislane Maxwell as his girlfriend during the horrifying interview he did with BBC's Emily Maitlis. How come he was allowed to buy himself out of trouble ?
I know that is a stupid question. What about Andrew's personal bodyguard from the Metroplitan Police, presumably he had to keep a sharp eye on proceedings, truncheon at the ready, hamdcuffs well polished, weapon ready to shoot ! I assume the young girls on sale had been positively vetted by the authorities.
Miss Roberta Jane Cook
June 29th 2022
Fooling Classes
by Miss Roberta Jane Cook
I have just been watching and listening to what is effectively a formal declaration of war on Russia. NATO styles itself as peace keeping. Stolteberg accepts the massive carbon footprint of war, asserting the need for a strong military force that will be carbon neutral by 2050. NATO is aiming for a strong Green Military. This is a statement so absurd that it reveals NATO Western elite mindset , stupidity and duplicity. Presumably once the food shortage Boris, Zelensky and NATO have caused is over because so \many will have died from war and starvation, they envisage a war where they are not the only vegetables involved. they will have bunkers full of Brussel Sprouts, Cabbages and peas with pea shooters, catapaults, spears , bows and arrows. Using anything else would be defined as war crime with severe punishment by the westrn elites.
Their rapid response force is being increased from 40,000 to 300,000 with an active build up of hardware on Russia's borders, maintaining Russia's exclusion through sanctions, thus perpetuating the cost of living crisis impoverishing the western lower class masses.
Stoltenberg annouced an innovation fund for companies developing military technology including Artificial Intelligence. NATO are founding this with a one billion Euro starter fund. There will be more military training and practice, including inside Scandavian boundaries, where bases could be established quickly in emergencies and defintely well established long term because Russia is seen as the long term enemy.
China has been taken off the hit list for now because NATO hopes for a friendly regime with 'western values' – though truth is the west gets 40% of manufactured goods, including compters from China where there are key raw materials.
Looked at from Vladimir Putin's perspective, he could expect a similar fate to the Serbian, Iraq and Libyan leaders facing the western elite hypocritical pesudo morality and their media's outrage.
If I understand Putin's Russian ideals and reasons for conflict in Ukraine correctly – and I certainly don't accept the ones pumped out by western elite media – he has been forced into a corner. He will recall the history of Stalin and Hitler, when a German build up on Stalin"s Ukrainian borderland ( Ukraine means border land in Russian ) forced Russia into World War Two.
History is repeating itself in the MAD ( Mutually Assured Destruction ) era. The masses did not see the other two world wars coming. This one officially started today. As before, Europe's leaders are greedy imperialists and as bigger lunatics as all of their war mongering predecessors.
Miss Roberta Jane Cook
June 27th 2022
Space Savers
– by Miss Roberta Jane Cook
North Carolina's Biggest Hospital Systems Made Record Profits While Taking Billions in COVID Relief Funds: Report Says.
By Katabella Roberts June 24, 2022
North Carolina's largest hospital systems made billions of dollars in profits during the pandemic, while simultaneously taking $1.5 billion in taxpayer-funded COVID-19 relief funds, according to a report released Wednesday by the state treasurer's office.
The report, titled, "North Carolina Hospital Systems Profit During COVID" was published by State Treasurer Dale Folwell who called on the hospital systems to "use their profits to lower costs for patients" or "return unnecessary, taxpayer-funded relief dollars."
According to the report, Atrium Health, Cone Health, Duke Health, Novant Health, UNC Health, Vidant Health, and WakeMed made a combined $5.2 billion in net profits in 2021 and recorded $7.1 billion in growth in cash and financial investments from 2019 to 2021.
Six of those hospital systems enjoyed higher net profits than in the years before the pandemic, the report states.
That growth came as the seven hospital systems reportedly took $1.5 billion in taxpayer-funded COVID relief meant to help support hospitals who were struggling through the pandemic, as well as another $1.6 billion in Medicare Accelerated and Advance Payments from 2020–2021.
"These systems boasted huge reserves, but they still took the bulk of the relief funds meant for struggling hospitals—and then failed to dedicate more than a fraction of their windfall to increasing charity care for their suffering patients," Folwell said in a press release unveiling the report.
'Enough Cash on Hand'
The report analyzed the audited yearly financial statements of the state's seven largest hospital systems as well as Medicare cost reports, and was conducted in collaboration with experts at the North Carolina State Health Plan and the National Academy of State Health Policy.
It was peer-reviewed by researchers at Johns Hopkins Bloomberg School of Public Health.
Among the seven hospital systems, Duke Health outpaced them all with a 41 percent net profit in 2021, according to the report. In 2019, Duke Health's net profit margin was 11 percent.
Meanwhile, Atrium Health reportedly took the most amount of money in taxpayer relief dollars—$589 million in COVID relief and another $438 million in Medicare advance payments.
"Atrium Health then made a $1.7 billion net profit after its merger with Wake Forest Baptist Health in 2021," according to the report.
Despite taking the massive government handouts, the report states that all seven of the hospital systems had huge amounts of resources compared to rural hospitals and independent physicians, while the majority had "enough cash on hand to operate for more than half a year without any incoming revenue, as well as billions of dollars in cash and financial investments."
The report further found that despite their reported profits, the hospital systems shared little of it with disadvantaged patients, noting that a third of North Carolina hospitals spent less on charity care in 2020 during the peak of the pandemic.
Across 104 hospitals, charity care spending rose only $246.5 million from 2019 to 2020, while some hospitals increased billing of poor patients that were eligible for charity care.
Atrium Health sued hundreds of patients, according to the report.
'Politically Motivated'
"While health care workers suffered on the front lines, hospital executives made billions on Wall Street," said Folwell. "None of these nonprofit systems pay any property, income or sales taxes. Many failed to fully honor their charitable mission even when thousands of North Carolinians lost their businesses and their jobs during the pandemic."
Folwell is urging the hospital systems to either return the taxpayer money or commit to reducing hospital price inflation. The Treasurer is also supporting the Medical Debt De-Weaponization Act which aims to bolster accountability, transparency and consumer protections on medical debt.
"We have a duty to hold hospital executives accountable for wrecking the financial health of thousands of patients and transferring wealth from citizens to them," Folwell added.
In a statement Wednesday, the North Carolina Healthcare Association, which represents the state's hospitals, called Folwell's report "politically motivated" and said it "falsely demonizes health systems for applying for and using Provider Relief Funds (PRF) to respond to the COVID-19 crisis."
"As with other politically motivated statements by the Treasurer, the report conveniently forgets the reality on the ground of what hospitals were facing … Cherry-picking financial data, and then spinning it, is not reflective of the many immense struggles and challenges facing the hospital field, including a workforce shortage criticism along with skyrocketing costs for supplies, equipment, drugs and labor, and near-historic levels of inflation," the NCHA statement said.
Oath Keepers FBI Interviews Contradict Indictment Charges
May 2021 interviews with Indiana leader say there was no plan to attack U.S. Capitol or interfere with transfer of power By Joseph M. Hanneman June 25, 202
An Indiana Oath Keepers leader who was in charge of security operations for the group in Washington on Jan. 6, 2021, was indicted by a federal grand jury on June 24 on five counts related to violence at the U.S. Capitol.
Michael Greene, 39, of Indianapolis, was arrested in Indiana on a warrant from Washington. An indictment unsealed June 24 charges Greene with conspiracy to obstruct an official proceeding, obstruction of an official proceeding (aiding and abetting), conspiracy to prevent an officer from discharging any duties, entering and remaining in a restricted building or grounds, and tampering with documents or proceedings (aiding and abetting).
Greene was added to a superseding indictment against seven other Oath Keepers, including Donovan Crowl, Sandra Parker, Bennie Parker, Laura Steele, Connie Meggs, William Isaacs, and James Beeks.
Greene, who also goes by the name Michael Simmons, is not accused of seditious conspiracy, a charge leveled in a different indictment against nine Oath Keepers, including the group's founder, Elmer Stewart Rhodes III.
Rhodes and his eight co-defendants were named in the latest 13-count superseding indictment unsealed in Washington, also on June 24. The other defendants in the seditious conspiracy case include Kelly Meggs, Kenneth Harrelson, Jessica Watkins, Roberto Minuta, Joseph Hackett, David Moerschel, Thomas Caldwell, and Edward Vallejo.
The overarching cases against the Oath Keepers allege the group conspired to prevent the counting of Electoral College votes by a joint session of the U.S. Congress at the Capitol on Jan. 6, 2021. The goal, according to federal prosecutors, was to keep then-President Donald J. Trump in office and prevent Joseph R. Biden Jr. from assuming the presidency.
All of the current 17 Oath Keepers defendants have pleaded not guilty to all charges. Defense attorneys say the indictments are a vast misreading and twisting of communications between group members who came to Washington to do nothing more than keep event participants safe from attacks by Antifa radicals.
"At 1:42 p.m. on January 6, Greene sent a text message to an acquaintance stating, 'Storming the capital' (sic) along with a photograph that depicted the advancing mob on the west side of the Capitol grounds," the Department of Justice stated in a news release. "Greene communicated with Rhodes and others during the afternoon. At about 3:09 p.m., Greene texted an acquaintance, 'Congress evacuated.'"
FBI Notes Contradict Indictments
Greene's indictment surprised some case observers, coming nearly 13 months after he was interviewed by FBI agents regarding his participation with the Oath Keepers at events in various cities. As a key leader at the D.C. events on Jan. 6, his input cited in the FBI reports contradicts much of what is alleged against Rhodes and other Oath Keepers defendants.
According to the FBI's case notes from interviews with Greene on May 4 and May 25, 2021, he told agents there was no Oath Keepers plan to attack the U.S. Capitol. His role on Jan. 6 was to oversee security for speakers at various events at or near the Capitol, he said. Oath Keepers who entered the Capitol building did not do so at his instruction or that of Rhodes, he told agents.
Greene, who was identified in the redacted FBI notes as "Person 10," told agents his job "was providing VIP security at select stages … where 'protectees' would be giving speeches."
"The security detail encompassed stage security and the protection of those individuals as they returned to their vehicles," the FBI report said. "Person 10 cited the need for this protection after the Trump rally in December [2020] when individuals had been attacked by Antifa as they were leaving the rally."
Greene was standing with Rhodes near a downed fence on the northeast side of the Capitol during part of the afternoon of Jan. 6, the report said. "Person 10 learned afterwards OKs had entered the U.S. Capitol, however, advised no plan by the OKs included anyone going inside the U.S. Capitol."
In his FBI interviews, Greene said the message he sent out stating "they have taken ground at the capital (sic)" was an effort to get the Oath Keepers to regroup and leave the area of the Capitol building.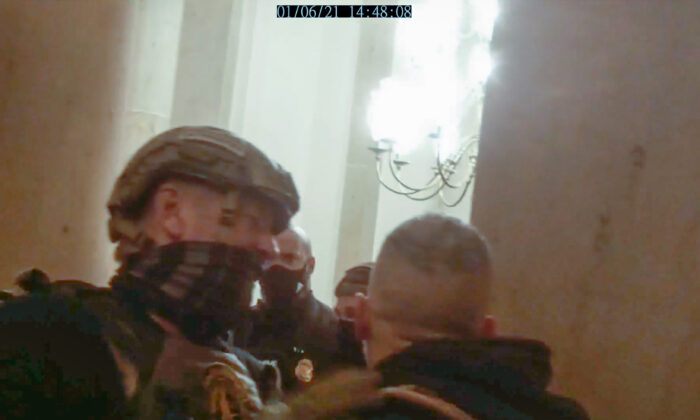 Greene also told FBI agents that no Oath Keepers assaulted any law enforcement personnel or forced their way into the Capitol. "Person 10 heard the door was open and the group walked in," the FBI report said.
One group of Oath Keepers climbed the east steps of the Capitol below the historic Columbus Doors and went inside the Rotunda. Some of those Oath Keepers intervened in a potentially deadly standoff between a U.S. Capitol Police officer and a group of angry protesters inside the Small House Rotunda, witnesses reported.
God Has Called Me to Stand Up': USAF Pilot Facing Discharge for Rejecting COVID Vaccine
By Enrico Trigoso June 24, 2022
USAF pilot Lt. John Bowes dreamt of flying and protecting the country his entire life—since he was a child.
He is heartbroken now that he had to put his religious faith over his dream due to the COVID vaccine mandates within the U.S. military, but believes that God is helping him get through the tribulation and that he has a duty to speak up.
The 24-year-old was an F-16 student pilot but was taken out of training and prevented from flying since September of last year when he first submitted his religious accommodation.
"I exercised my constitutional and statutory right to receive a religious accommodation. And then I was, as a direct consequence of doing that, removed from training to fly the F-16. I personally believe that is religious discrimination," Bowes told The Epoch Times.
He made clear that his views are not representative of the USAF.
"Now that my religious accommodation is denied, I have been formally removed from training. I've received a letter of reprimand, which is a disciplinary action that goes on my record as an officer. And I've been told that I'll be processed for discharge here pretty soon," he said.
Bowes says that nine months ago he filed an equal opportunity complaint with the Air Force Equal Opportunity office, but has not heard back from them so far.
"I'm absolutely heartbroken," Bowes said, "it's sad to see that my dream is at risk over something like the COVID vaccine, which doesn't stop you from getting or spreading COVID."
The Epoch Times reached out to the USAF for comment.
Vaccine Efficacy and Risk
COVID vaccines, which were marketed as preventing infection from the Chinese Communist Party virus, are now known to provide little protection against infection after the Omicron virus variant became dominant, with vaccine booster efficacy waning over time.
What's more, cases of myocarditis—inflammation of the heart muscle—and pericarditis—inflammation of the lining outside the heart—have spiked dramatically since the COVID vaccines started being administered worldwide.
As the June 30 deadline nears for compliance with the U.S. military's COVID-19 vaccine mandate, U.S. Army officials publicly claim a very small percentage of its members are unvaccinated, reporting 96 percent or more of its members are fully vaccinated.
However, the Army's vaccination rate could be far lower than 96 percent, an anonymous active-duty senior Army official told The Defender.
Sanctity of Life
As a Catholic, Bowes believes in the sanctity of human life and doesn't want to use the COVID vaccines because aborted fetal cell lines are involved in either the production or the testing of these.
June 26th 2022
The E.U. gives Ukraine candidate status
Writer, Briefings New York Times