March 21st 2023
Met Police: The 'dark corner' of the force where Wayne Couzens worked
Met Police report: Rape cases ruined, Sikh officer's beard cut… five findings from Casey review
Related Topics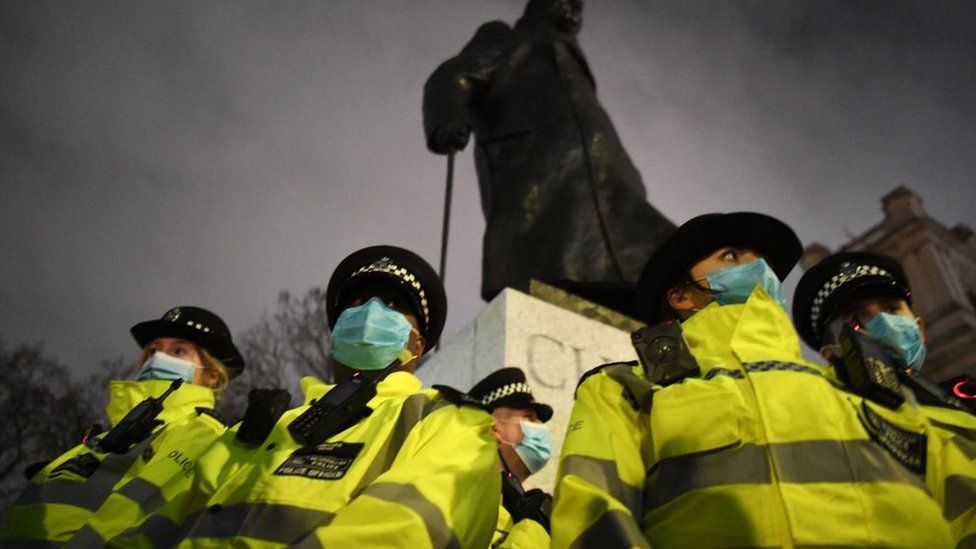 By Jemma Crew
BBC News
A damning report into the culture and standards of the Metropolitan Police has laid bare deep and widespread failings in the force.
Discrimination is baked into it; it is failing women and children; it is unable to police itself; and public confidence has been shattered, Baroness Louise Casey concluded.
Here are five striking findings from the 363-page report:
Rape cases dropped due to broken freezer
The "de-prioritisation and de-specialisation" of public protection – in areas like child protection, rape and serious sexual offences – has put women and children at greater risk than necessary, the review says.
It says officers investigating rape and serious sexual offences have to deal with "over-stuffed, dilapidated or broken" fridges and freezers containing evidence, and must endure long waits for results.
Evidence from victims of sexual violence, such as swabs, blood samples and underwear, was destroyed when one freezer broke down in the 2022 heatwave.
This meant the related cases of alleged rape being investigated would be dropped, an anonymous officer told the review.
Three officers would be needed to close freezers containing forensic samples because they were so full, officer G said, adding the fridges used as part of rape cases were in a "bad shape, packed and ruining evidence".
Sikh officer's beard cut 'because it was funny'
The report identified widespread bullying in the force, which it called institutionally racist, misogynist and homophobic.
Among many examples, one Sikh officer had his beard trimmed because another officer thought it was funny, while another's turban was put in a shoebox.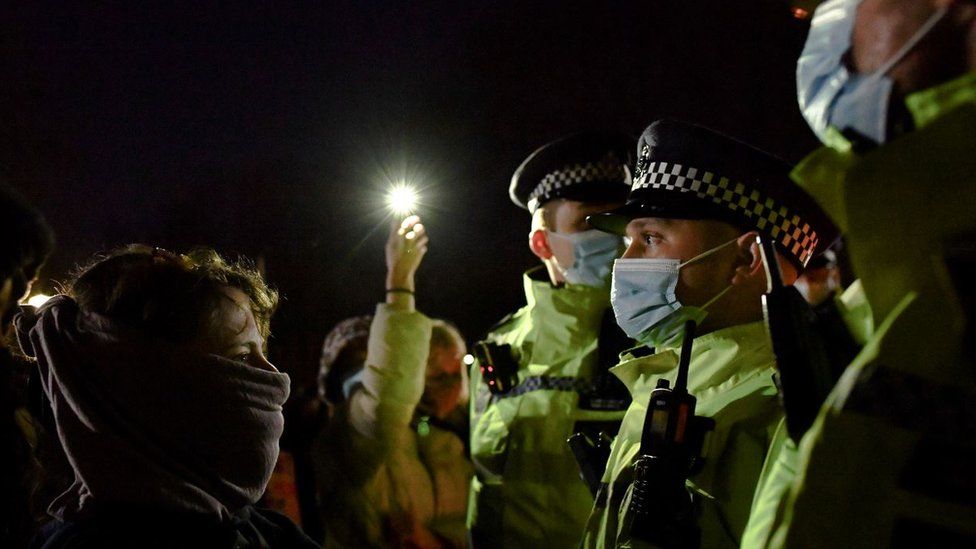 In another case, a Muslim officer found bacon had been put in his boots inside his locker. He was "horrified" but did not tell anyone about the incident for fear of reprisals.
Among other targeted acts, an openly gay, black, male officer who was mocked in front of others, had his belongings and uniform hidden and his locker vandalised.
Almost one in five lesbian, gay and bisexual Met employees had personally experienced homophobia, the review found.
Officer E said that after talking to other colleagues about their experiences: "I am scared of the police. I don't trust my own organisation."
Women forced to eat whole cheesecakes
The review was told about the humiliation of junior staff through initiation tests.
A female officer said hierarchies, bullying and humiliation of junior officers was "rife" in the specialist unit where she worked.
Initiations included food-eating challenges, such as women being forced to eat whole cheesecakes until they vomited, according to officer H.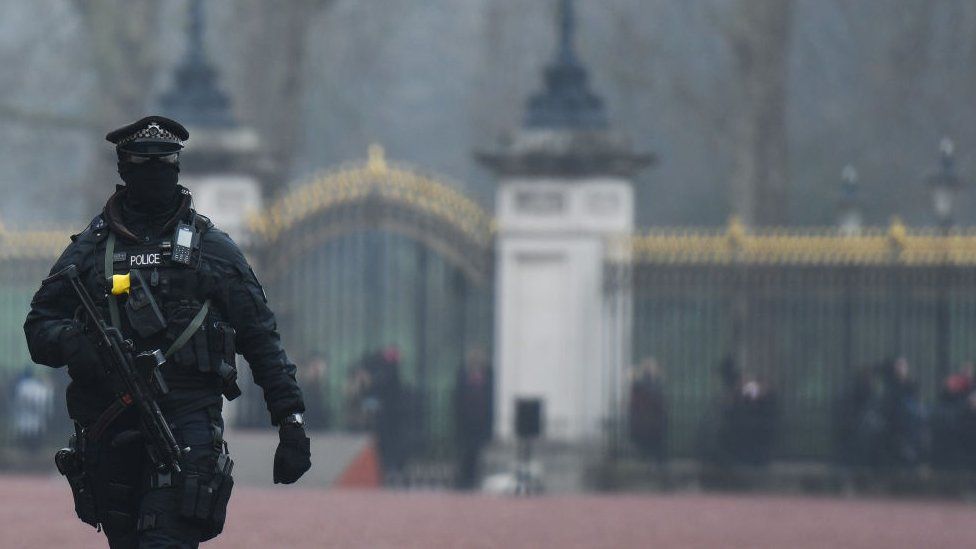 She was told about a male officer being sexually assaulted in the showers as part of their own initiation, something she said was openly talked and joked about by colleagues.
Those who refused to participate were ostracised and considered "not to be part of the team", she said.
There were also reports of people being urinated on in the shower.
Officers encouraged to delete WhatsApps
In February last year, discriminatory WhatsApp messages emerged that were sent by officers based at Charing Cross police station.
Later that month saw the launch of the internal campaign Not In My Met, designed to encourage staff to speak out about discrimination.
According to officer G, colleagues were encouraged to delete WhatsApp messages during a meeting about the campaign.
She says officers were told to "look carefully" at their WhatsApps and Facebook messages and that "they're coming for everyone now, protect yourselves".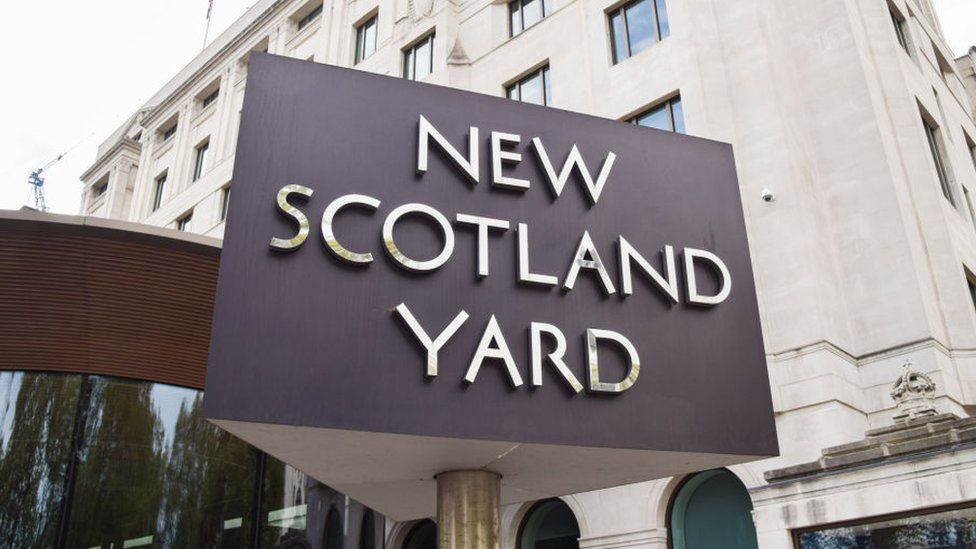 She said she was aware of colleagues in other briefings receiving the same message.
The report said WhatsApp also figured in "troubling practices designed to prevent poor conduct from coming to light".
In one of the Met's specialist units, firearms command MO19, the report says some officers were primed on what to do if a WhatsApp, Signal or Telegram group was "compromised" – for example if there was a complaint about its contents or someone was under a misconduct investigation.
Officers in the unit would type LANDSLIDE into the group – prompting members to immediately leave the group, delete its contents and create a new group.
Child seeking help 'completely lost' after arrest
Concerns around the treatment of children by the police were thrown into the spotlight last year by the case of Child Q, a black schoolgirl who was strip searched by two Met officers at school while on her period.
The report says figures revealing the racial disproportionality in intimate searches lend weight to the claim that "adultification" – where black children are treated as adults and as a threat, justifying greater use of force or intrusion – is present in the force.
In one case, a black boy told a professional outside the police that he was carrying a knife for protection, and was involved in a gang but wanted help to leave.
The child was assaulted by an adult on a later date and the professional contacted the police to report the assault and hand in the knife. A different unit attended and arrested the boy.
"We completely lost him, he totally disengaged", the review was told.
The review said there was evidence the Met may consider that mistakes could be made in officers' actions towards black children, but there was also an unwillingness to interrogate whether there were broader issues around race, desensitisation and systematic bias.
This, it said, was "symptomatic of the Met's approach to understanding, recognising, and responding to allegations of racism within its ranks".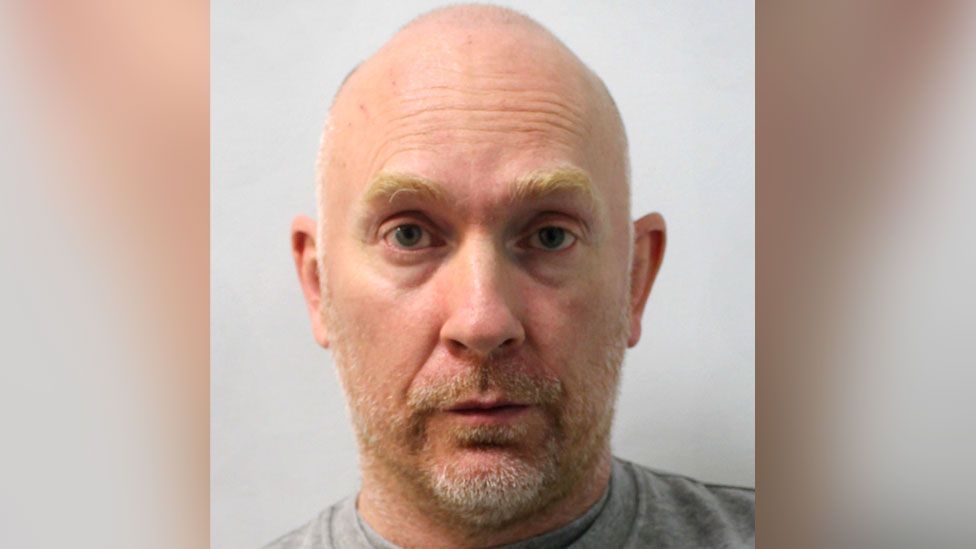 By Thomas Mackintosh
BBC News
Among the many damning criticisms of the Metropolitan Police, two specialist units come under particularly searing scrutiny – including one where Wayne Couzens and David Carrick both worked.
The men were armed officers in the Parliamentary and Diplomatic Protection (PaDP) Command, a unit Baroness Louise Casey describes as a "dark corner" of the Met.
The other team she singles out is the Met's Specialist Firearms unit, known as MO19, a team where "normal rules do not seem to apply."
A whole chapter of the 363-page report highlights serious concerns, with the toxic cultures of bullying, racism and ableism, and elitist attitudes in the units.
Baroness Casey began her review of the Met after the abduction, rape and murder of Sarah Everard by Couzens, then a serving police officer.
While carrying out her inquiry, Carrick, another Met officer, was convicted of a series of rapes, sexual offences and torture of women.
Baroness Casey said their former unit was a "dark corner" of the force.
Made up of nearly 1,000 armed and unarmed officers, they are responsible for patrolling the Palace of Westminster, New Scotland Yard, Downing Street and embassies across London.
But Baroness Casey's review describes PaDP as having a bullying culture, a team where only 10% of officers and staff are female, 7% of which are female officers.
"Officers said low turnover of staff, boredom, lack of supervision and skewed demographics in the Command had led to a culture of inappropriate comments disguised as 'banter'," the report says.
"The lack of females there meant that men just came out with stuff that was quite offensive, and there was never any accountability because the Inspectors were not present."
It adds that many in PaDP thought they were seen in the Met as officers who had "failed to get into MO19".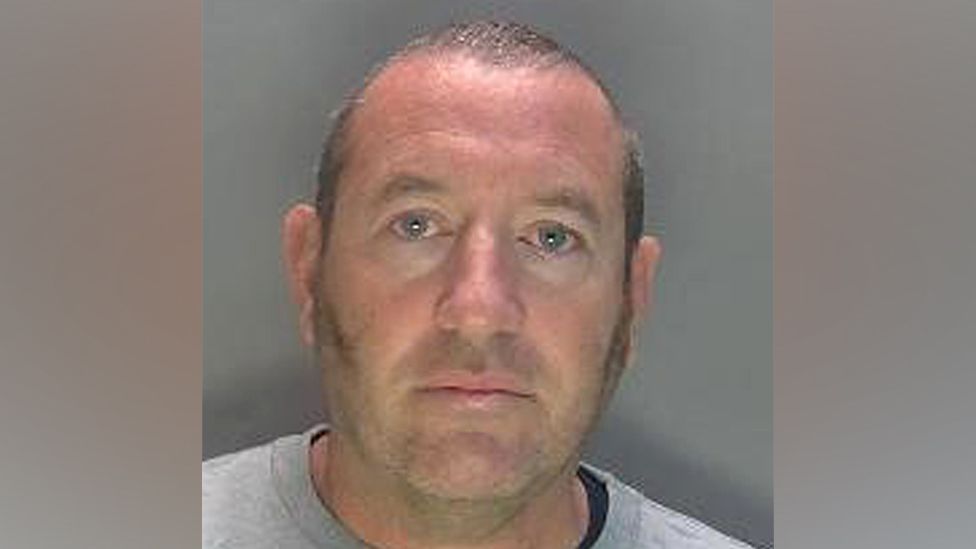 Mention of the Met's Specialist Firearms unit, MO19, "usually elicited an eye roll from current and former Met officers and staff we spoke to," Baroness Casey said in her report.
The review painted a damning picture.
"It appeared to be well known what it was like there," it said. "But there was a sense that it either could not be challenged or that any attempt to would fail because of the overriding culture of the unit."
Officers and staff in MO19 are described as an "inner circle" and "clique" who have worked together for years. One officer described these networks as a "spider's web" influencing who gets promoted or handed prestigious jobs.
"There is a 'boys club' that looks after its own in the unit," said one respondent, adding: "There are power couples… this is one of the most insidious issues we have… they pass information around quicker than a radio."
Baroness Casey says when her review team visited MO19 they saw sexism in plain sight.
"Male officers frequently interrupted and spoke over female officers, including those more senior to them," she wrote.
"A male firearms officers openly expressed the view that women can "struggle sometimes with handling the weapons because of their physical size."
https://emp.bbc.co.uk/emp/SMPj/2.47.3/iframe.htmlMedia caption,
Watch: Baroness Casey on her blistering report of the Met police
Female officers also spoke openly about MO19 being a "men's department".
An internal survey of people who left MO19 between January 2019 and March 2022 found every female respondent and interviewee said they experienced sexual harassment, inappropriate comments and inadequate facilities.
"It's the most toxic, racist, sexist place I've ever worked…it's just an unbelievable place," said one respondent.
One female officer who gave testimony said she once asked at a training facility where the toilets were. She was "brushed off" by senior officers and told to "use the woods".
On another occasion a poster appeared in an MO19 common area which had been photoshopped to show a female firearms officer carrying mops, irons and kettles instead of weapons.
Another alarming finding said there is a tactic around the use of WhatsApp, Signal or Telegram messages when a group has become "compromised" – by way of a complaint about the group's contents or someone under a misconduct investigation.
'Landslide'
"We were told officers are taught to type 'LANDSLIDE' into the group. Officers will then immediately leave the group, delete its contents and create a new group under a new name."
Baroness Casey's team were told senior officers who had tried to challenge the culture within MO19 were "warned off" from making further complaints if they wanted to progress their careers.
While the findings are concerning, Baroness Casey makes clear that she and her team are indebted to the armed officers who work in one of the most challenging areas of policing.
At a moment's notice, she says they can be called upon to risk their lives to protect the public and some of London's most high-risk national landmarks.
However, Baroness Casey is clear that the culture and behaviours inside these two units need to be addressed urgently.
Sir Mark Rowley, the man tasked with overhauling the Met's culture, was in charge of several specialist armed units between 2011 and 2018 prior to his retirement. He rejoined the force in 2022 as commissioner.
Speaking to BBC Breakfast after the report was published, he said he made changes in his previous role "but clearly we didn't make enough progress". Sir Mark said Met leaders "all need to reflect on why we didn't see the depth of what was there".

Have you been affected by the issues in this story? Share your experiences by emailing haveyoursay@bbc.co.uk.
Please include a contact number if you are willing to speak to a BBC journalist. You can also get in touch in the following ways:
March 6th 2023.
Very Serious Life Destroying Allegations & Records Against Me In POLICE STATE BRITAIN Noted below.. Dr C R Ramsay visited me unexpectedly at 12.30 -13.30 hours on March 19th 2019 15 minutes after I had been out working as a truck driver for 14 hours.
Ramsay made the following diagnosis adding that I was delusional ,more likely to die by misadventure than suicide but 'does not need hospital yet.' His report was uploaded to my NHS Records 3 days later and fowarded to police and the Gender Identity Clinic. They made overdue completion of my sex change treatment conditional on accepting this extreme psychosis. I was ordered to take powerful anti psychotic drugs. Effects of these drugs are as follows :
These effects include:
blurred vision.
confusion and agitation.
constipation, which may become life-threatening if not treated.
difficulty urinating.
drowsiness.
dry mouth, which can cause tooth decay in the long term.
erectile dysfunction.
hallucinations.
https://www.mind.org.uk › drugs-and-treatments › side-ef…
Schizophrenia
Schizophrenia can usually be diagnosed if: you've experienced 1 or more of the following symptoms most of the time for a month: delusions, hallucinations, hearing voices, incoherent speech, or negative symptoms, such as a flattening of emotions.
Paranoia
Paranoia is thinking and feeling like you are being threatened in some way, even if there is no evidence, or very little evidence, that you are. Paranoid thoughts can also be described as delusions. There are lots of different kinds of threat you might be scared and worried about.
Paranoia is thinking and feeling like you are being threatened in some way, even if there is no evidence, or very little evidence, that you are. Paranoid thoughts can also be described as delusions. There are lots of different kinds of threat you might be scared and worried about.
Overview – Bipolar disorder
Bipolar disorder is a mental health condition that affects your moods, which can swing from 1 extreme to another. It used to be known as manic depression.
Symptoms of bipolar disorder
People with bipolar disorder have episodes of:
depression – feeling very low and lethargic
mania – feeling very high and overactive
Symptoms of bipolar disorder depend on which mood you're experiencing.
Unlike simple mood swings, each extreme episode of bipolar disorder can last for several weeks (or even longer).
Depression
You may initially be diagnosed with clinical depression before you have a manic episode, after which you may be diagnosed with bipolar disorder.
During an episode of depression, you may have overwhelming feelings of worthlessness, which can potentially lead to thoughts of suicide.
If you're feeling suicidal, call 999 or go to your nearest A&E department as soon as possible.
If you're feeling very depressed, contact a GP, your care co-ordinator or speak to a local mental health crisis team as soon as possible.
Find a local NHS urgent mental health helpline
You could also get help from NHS 111 if you're not sure what to do or if you cannot speak to your local NHS urgent mental health helpline.
You can call 111 or get help from 111 online.
If you want to talk to someone confidentially, call the Samaritans free on 116 123. You can talk to them 24 hours a day, 7 days a week.
Or visit the Samaritans website or email jo@samaritans.org.
Mania
During a manic phase of bipolar disorder, you may:
feel very happy
have lots of energy, ambitious plans and ideas
spend large amounts of money on things you cannot afford and would not normally want
It's also common to:
not feel like eating or sleeping
talk quickly
become annoyed easily
You may feel very creative and view the manic phase of bipolar as a positive experience.
But you may also experience symptoms of psychosis, where you see or hear things that are not there or become convinced of things that are not true.
Treatments for bipolar disorder
The high and low phases of bipolar disorder are often so extreme that they interfere with everyday life.
But there are several options for treating bipolar disorder that can make a difference.
They aim to control the effects of an episode and help someone with bipolar disorder live life as normally as possible.
The following treatment options are available:
medicine to prevent episodes of mania and depression – these are known as mood stabilisers, and you take them every day on a long-term basis
medicine to treat the main symptoms of depression and mania when they happen
learning to recognise the triggers and signs of an episode of depression or mania
psychological treatment – such as talking therapy, which can help you deal with depression, and provides advice about how to improve your relationships
lifestyle advice – such as doing regular exercise, planning activities you enjoy that give you a sense of achievement, as well as advice on improving your diet and getting more sleep
It's thought using a combination of different treatment methods is the best way to control bipolar disorder.
Help and advice for people with a long-term condition or their carers is also available from charities, support groups and associations.
This includes self-help and learning to deal with the practical aspects of a long-term condition.
Find out more about living with bipolar disorder
Bipolar disorder and pregnancy
Bipolar disorder, like all other mental health problems, can get worse during pregnancy. But specialist help is available if you need it.
Find out more:
What causes bipolar disorder?
The exact cause of bipolar disorder is unknown, although it's believed a number of things can trigger an episode.
These include:
extreme stress
overwhelming problems
life-changing events
genetic and chemical factors
Who's affected
Bipolar disorder is fairly common, and around 1 in every 100 people will be diagnosed with it at some point in their life.
Bipolar disorder can occur at any age, although it often develops between the ages of 15 and 19.
Men and women from all backgrounds are equally likely to develop bipolar disorder.
The pattern of mood swings in bipolar disorder varies widely. For example, some people only have a couple of bipolar episodes in their lifetime and are stable in between, while others have many episodes.
Bipolar disorder and driving
If you have bipolar disorder, you must inform the Driver and Vehicle Licensing Agency (DVLA) as it may affect your driving.
Find out more about bipolar disorder and driving on GOV.UK
Information:
Social care and support guide
If you:
need help with day-to-day living because of bipolar disorder
care for someone regularly because they have bipolar disorder (including family members)
Our guide to care and support explains your options and where you can get support.