https://nypost.com/2020/10/22/hunter-ex-partner-tony-bobulinski-calls-joe-biden-a-liar/?utm_source=maropost&utm_medium=email&utm_campaign=news_alert&utm_content=20201022&mpweb=755-9135454-720648179
Isle of Wight tanker 'hijackers' may be in Britain for years, former immigration chiefs warn
Seven stowaways who allegedly turned violent against crew could spin out asylum claims under Human Rights Act, experts say By Bill Gardner ; Charles Hymas, Home Affairs Editor and Jamie Johnson 26 October 2020 • 7:00pm
A gang of suspected hijackers accused of seizing control of an oil tanker near the Isle of Wight could drag out their asylum claims for years, former immigration chiefs have warned.
Comment This is a green light for more. They threatened life and an environmental catastrophe by taking over an oil tanker, empty or not. They should be prosecuted for piracy, deported and barred from Britain for life. This was a terrorist act. They have broken British and International law. Why did the government authorise an expensive SBS invasion of the threatened ship, why not just radio the captain to tell him there would be a welcome committee for these hijackcer/pirates ?. R.J Cook
Video evidence out of Pennsylvania shows an empty trailer littered with shredded mail-in ballot applications for President Trump. Posted October 27th 2020
Jamie White | INFOWARS.COM Wednesday, October 07, 2020
Video evidence out of Pennsylvania shows an empty trailer littered with shredded mail-in ballot applications for President Trump.
The footage, recently submitted by a fan of Barstool Sports Company, shows hundreds of destroyed ballot applications for Trump inside abandoned trailers outside of an R.R. Donnelley printing facility.
"I'd be mad if they left my trailer like that, all shredded paper…this looks like a bunch of recyclables, right?" the concerned citizen said.
"No, it's a Pennsylvania application for a mail-in ballot, and they do have people's addresses on the back of them that were never mailed out."
"I mean, how many are in here? Thousands? And there's another trailer out here, all the way back there, same product right there," he said, showing a second trailer with shredded ballots.
"Somebody sabotaged all of these," he continued. "They were supposed to go out to people, never made it. I won't let you down, Trump."
President Trump once again raised the issue of mail-in ballot fraud by Democrats on Wednesday in a tweet that was again flagged by Twitter.
"THE MEDIA IS CORRUPT, JUST LIKE OUR DEMOCRAT RUN BALLOT SYSTEM IS CORRUPT! Look at what's happening with Fake, Missing and Fraudulent Ballots all over the Country??? VOTE," Trump wrote.
Ari, THE MEDIA IS CORRUPT, JUST LIKE OUR DEMOCRAT RUN BALLOT SYSTEM IS CORRUPT! Look at what's happening with Fake, Missing and Fraudulent Ballots all over the Country??? VOTE https://t.co/PaFBuskB19

— Donald J. Trump (@realDonaldTrump) October 7, 2020
---
Gab: https://gab.com/WhiteIsTheFury
DeAnna Lorraine breaks down the divisive anti-Trump speech by Big Mike.
---
Street protests in Naples over prospect of lockdown as Italy registers over 19,000 new coronavirus cases. Posted October 27th 2020
Italian police used tear gas against protestors during riots in the southern city of Naples as the Campania region entered its first night of curfew, in the first such clashes in Italy since the coronavirus outbreak eight months ago.
Hundreds of people took to the streets to demonstrate over the imminent lockdown threatened by the Campania governor Vincenzo De Luca due to the rapidly rising numbers of new covid-19 cases.
Under banners that read "Against De Luca" and "You close us you pay us," protestors set fire to bins and vandalised cars as well as throwing stones, bottles and fireworks at police who responded with baton charges and tear gas.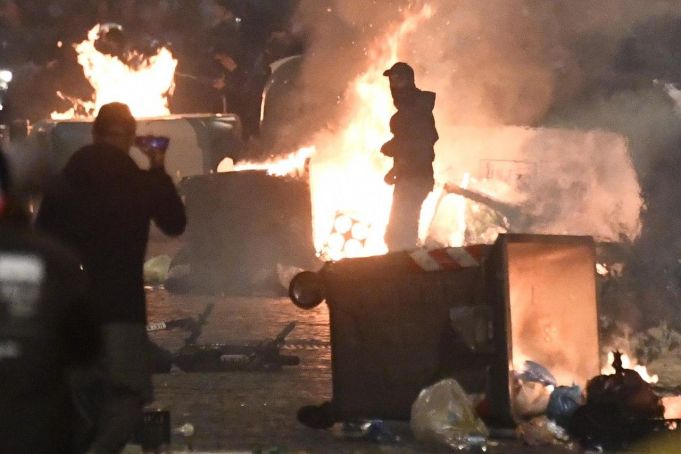 "Tonight we witnessed real criminal behaviour towards the police" – said Naples police commissioner Alessandro Giuliano – "No conditions of discomfort, however humanly understandable, can in any way justify the violence."
De Luca, who has already shut schools and imposed a night curfew, yesterday called for a month-long national lockdown as Italy registered a record 19,143 new coronavirus cases, of which 2,280 were in Campania.
It has endured Europe's longest lockdown, but when Italy enters its much-anticipated phase two tomorrow, few will find reason to celebrate.
Last week, after Italy's prime minister, Giuseppe Conte, outlined plans to slowly ease the country's quarantine, millions of people were overcome with feelings of anger and disappointment as their hopes were dashed by what many described as a "false reopening".
Italians will now be able to travel within regions to visit relatives, provided they wear masks, but schools, hairdressers, gyms and many other commercial activities will stay closed; cafes and restaurants will offer takeaways only; and all travel between regions will be banned except for work, health or emergency situations. Restrictions on funerals have been relaxed, with a maximum of 15 mourners allowed to attend, but masses and weddings will have to wait.
For this reason, last Friday, Pietro Demita, a stylist in Lecce whose company is a leading wedding dress designer, set fire to his entire collection in protest against the lockdown, which has brought the wedding industry to near-collapse.
Comment Read 'Their Lies The Truth' by R.J Cook Later Today.
Global Police State & Set Theory – R.J Cook October 26th 2020
When I was a young maths teacher, I found having to teach Venn Diagrams, Set Theory, Binary Numbers and multiplying matrices rather pointless for 13 years old children. That was back in 1980, so computers were not ubiquitous and I thought the basics of arithmetic and tables should come first. The School Maths Project Text Books were dull and gave no context to the syllabus. The school was rampant Tory, with a number of senior teachers on the local Tory Council. So applying set theory to the local social class divisions and hierarchy of Aylesbury was out of the question.
That was 30 years ago, but seems like yesterday in my old mind. After so much time, I see how useful set theory and binary numbers – even matrices- are to the collapsing social world that I live in. Of course worlds have collapsed before, but I wasn't born then so it wasn't my problem . This one is, and as I have explained elsewhere, has already done incalculable harm to my two sons.
So today I heard a virologist explaining how there have been 100 mutations of Covid 19 and there is nothing we can do to stop it changing because of its simple RNA. All the signs, including elite panic suggest that one or more of the powerful nations invented it as part of their mad clamour for more power and wealth. Conveniently Covid started near a live Wuhan food market , so we are supposed to blame China, who have suffered the most. The idea it could have been let loose there by an agent causes outrage.
Smug so called scientists working for the elite deliberately miss the point about conspiracy theorists. No sane person is saying Covid 19 doesn't exist. We are saying the danger is exaggerated, however bad it is only the old and BAME who are most at risk because of age and lifestyle, so should be isolated and helped, not everyone else. Also. Obviously immigration from Africa and the Middle East should be stopped. But feminists . so called liberals, Muslims, BLM and BAME will call that racist. So the economy has to be crashed with all sorts of horrible consequences emerging and growing.
Never mind, the top 1% of the world's international elite, including blacks and Muslims, control 50% of the world's wealth, and the top 20% have 95% of it. That means 80% have only 5 % between them. Set theory is about how and where the rich elite and masses overlap. The answer is that they don't. The circles of the Venn diagram do not overlap at all. A large police and security block stands between them, ironically paid for by that bottom 5 % because the capitalist mantra is that the rich need incentives to get richer. They are $30 trillion richer since and because of Covid lockdown, a lockdown which does not and never will succeed in controlling Covid 19, but it will make the super rich even richer unless there is a serious socialist revolution.
But there won't be, which is why the moronic masses are frightened into conformity and paying for more police. It is vital to divide men and women, blacks and whites in this respect, which is why Tories and Democrats love. ISLAM, BLM – directing police and security at the so called far right. Divide and rule has always worked for them, now they have brought God and the Queen back as well, to help them. The elite will risk world war if need be, as they did in 1914 and 1939, with all sorts of patriotic bullshit to justify and mislead them into more mass killing.
According to Professor William Robinson's new book 'The Global Police State' public space is near non existent, police powers are draconian to protect the rich. He calls it a neo fascist elite. He notes that military spending is 4.5% of global GDP and growing, along with a 20 million strong global private police and security force to oppress the masses. He uses the terms extreme control and oppression.
Add to this that the 30 somethings in the west have no faith in democracy because they can see through the mist of propaganda that it does nothing but harm to their lives, taking no account of their views or needs, and you have a rather nasty excuse for society. Meanwhile Turkey;s dictator Erdogan has questioned Macron's mental health for clamping down on militant Islamic agencies and individuals linked to the beheading of an innocent French school teacher.
Of course that teacher wasn't innocent ( sic ) because he exposed a class to the offending images of Allah that led to a massacre of journalists who originally published them. The words 'pot and kettle' spring to mind. However, while Erdogan takes it for granted that we must tolerate the growing Islamic population in the west, with their bigoted religious views, Erdogan et al does not extend the same freedoms to us, who do not believe in mainstream religious political institutions.
For many years, the Christian Reformation, pushing it out of politics, was credited with encouraging capitalism -see , for example 'Religion and the Rise of Capitalism' by R.H Tawney or the work of Max Weber. Now however, it is back, with the excuse we can all worship as we like as long as we do not upset Islamists – because they take religion as the only truth and take it very seriously indeed. This is very handy for rich Muslims just as Christianity has been for rich so called Christians. It can all be explained by set theory, points of overlap, common ground or lack of it. R.J Cook
'Islam is in crisis all over the world,' Macron says, vowing to step up fight against religious radicalism in France Posted October 26th 2020
Islam is a religion that is in crisis all over the world today, we are not just seeing this in our country.
Macron explained that the "deep crisis is caused by the tensions between fundamentalism, its religious and political projects that… lead to very strong radicalization."
The president went on to say that by allowing the "ghettoization" in Muslim neighborhoods "we have built our own separatism." I am afraid this separitism in ghettoes, for a people who feel they have a special relationship with what they call God, jsut breeds resentment and will not be the end of the matter.
Macron is a fool, a deliberate deceiver or a knave. He is certainly not mentally ill. However, I must comment that it is France that is in crisis because of Islam, and Islam is causing crises all over the world. These religious zealots – Muslims take religion zealously – must be put in context of what that top 20 % who own 95% of the world's wealth have been doing with the benefits of advancing technology. Clever nerds build that technology, but politicians, big business and other morons use it for their short term selfish goals and pleasure.
A tiny minority have been getting hideously rich, playing roulette with the globe, exploiting religious differences with the excuse of multi culture. Ignoring the unemployed German masses in the 1930s was a big mistake. Britain and Germany's rich feared communism back then, neither expected to go to war with each other. They certainly didn't fight because of the Jews. It was about money power and empire.
Poverty breeds religious desperation and bigotry, in hope of a better world. the , the likes of Erdogan and the House of Saud live, as other members of the global elite, cut off and protected by minions and propaganda. They use religion to distract. Our elite used to use it, but now they have diversity, feminism, BLM and LGBTQI as distractions. They fool the masses that colour and sexuality will lead to happiness. Ironically Islam sees the world very differently. Our elite has passed so many laws to stifle robust comment that matters are way out of hand.
The progress of Islam in France, as elsewhere, is ineluctable. Islamists may not all carry out terrorsim, but they are not multi culturalists and would not be Muslims if they were. Our so called liberal elite and democrat champions are similarly cut off. It is in countries like Armenia where reality dawns. If Erdogan wants to talk about territorial rights, then he should give back large chunks of land stolen by the Ottoman Turks from Greece. At this point, may I remind the reader that Islam is not a race, anymore than Judaism or Christianity is.
Meaanwhile Erdogan and Pakistan's Oxbridge educated posh leader Imran Khan have called for a world wide Muslim boycott of French goods. This is rather as if Islam is laying down the law to France and will alarm many. It is ironic that one hears such self righteous drivel from leaders of Islamic countries where there is zero tolerance of minorities.
That, however, is the clue to the reality of Islams other worldliness. There would be a very different response if a French Christian or other French non Muslim had chopped a Muslim's head off. If this were maths, it would not add up.
Macron said : "We have concentrated populations according to their origins, [while] not creating enough diversity, enough economic and social mobility," Macron said, calling for "Islam in France to be freed from foreign influence."
Among the measures to combat radical groups, Macron said that the government would present a bill in December to strengthen a landmark 1905 law that officially separated church and state in France. He said that the display of religion will continue to be outlawed in school and public service.
'Secularism is the cement of a united France.' said Macron. Well, I am afraid that cement is being washed away. So, as we can see, France won't be united unless they find a new sort of cement – maybe Islam is the stuff. Who knows ?
R.J Cook
Prepping for a race war: documents reveal inner workings of neo-Nazi group Posted October 26th 2020
Members of the Base at a gathering. The materials show how the group has planned terror campaigns, vandalized synagogues and recruited new members. Jason Wilson Guardian
The Base, a US-based white supremacist "social network" that has recently been targeted by the FBI in raids leading to the arrest of several members, was active, growing and continuing to prepare for large-scale violence.
The Guardian has obtained chat records, audio recordings and videos provided by an anti-fascist whistleblower who spent more than a year charting the inside workings of the Base.
The same infiltrator took control of The Base's telegram channel in the early hours of Saturday morning, US time, and posted multiple memes mocking the group's founder, Rinaldo Nazzaro.
The Guardian studied leaked materials relayed by the whistleblower and pursued other lines of inquiry to exclusively reveal the real identity of the Base's secretive leader as Nazzaro, 46, from New Jersey.
Nazzaro is currently living in Russia with his Russian wife. Until the Guardian's exposé little was known about his background and he was only known by the alias "Norman Spear".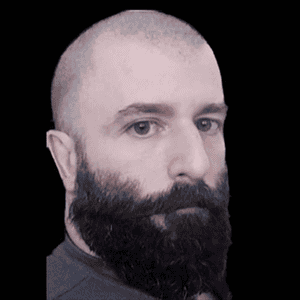 Facebook Twitter Pinterest Rinaldo Nazzaro, the founder of the Base. Photograph: Photograph obtained by the Guardian
The exclusive materials show how the group has planned terror campaigns; vandalized synagogues; organised armed training camps; and recruited new members who extolled an ideology of all-out race war. The cache of documents and recordings gives a rare insight into how such neo-Nazi terror groups operate.
The Base – an approximate English translation of "al-Qaida" – began recruiting in late 2018 and pushing for both the collapse of society and a race war. Members of the group stand accused of federal hate crimes, murder plots and firearms offenses, and have harbored international fugitives in recent months.
It was the very real threat of violence that convinced the whistleblower to infiltrate the Base and stay undercover for months, gaining the trust of other members, only to later contact the Guardian to expose them.
The Guardian's source said that in recent months "the pieces were coming together to build the infrastructure for a strong, neo-Nazi militant underground, with places to train, to make connections and expand the network." He felt he had to act to stop it.
The source said: "The 'Norman Spear' I spoke with told me in no uncertain terms that the purpose of the Base is to cause the collapse of our society, not survive it."
How the Base communicates
The Guardian's source, an anti-Nazi activist, rose to a position of trust within the group, which allowed him to take thousands of screenshots in chatrooms used by the Base since 2018.
In November 2018, those chats were infiltrated by antifa activists, and members were outed, or "doxxed", amid early media reporting. At this point, the Base tightened up vetting processes and moved their chats to an encrypted platform called Wire.
Under the motto "there is no political solution" the group embraces an "accelerationist" ideology, which holds that acts of violence and terror are required to push liberal democracy towards collapse, preparing the way for white supremacists to seize power and establish an ethno-state.
Africans ever more desperate to get to Britain – why ? Stand off on tanker ends when 16 Royal Marines arrive on board, but asylum will be guaranteed. Objectors will be called racists and African dictators and big business will keep on ruining Africa. October 26th 2020
When flashlights were spotted darting around the deck of the Nave Andromeda, it was clear that the 10-hour standoff was nearly over.
Under the cover of darkness, six miles off the Isle of Wight, sixteen Royal Navy Special Boat Service commandos dropped down from four hovering helicopters and took back control of the 228-metre oil tanker from a gang of seven stowaways.
The raid lasted just nine minutes, but the dramatic climax was nearly three weeks in the making.
The enormous vessel left port in Lagos, Nigeria on October 6 heading towards Southampton.
At full capacity, it can carry 500,000 barrels of oil, but it is understood that the tanker is nearly empty and was on its way to collect gasoline from the Fawley oil refinery, run by ExxonMobil.
On board the ship, which sails under the flag of Liberia, there were 22 crew members. But there were also seven stowaways.
CAPTION UPDATE © Licensed to London News Pictures. 25/10/2020. Isle of Wight, UK. A police boat lights up the hull of the oil tanker Nave Andromeda as a rescue mission gets underway off the Isle of Wight in the English Channel. It is being reported that stowaways have seized the ship which sailed from Lagos and was supposed to berth at Southampton this morning. Photo credit: – Peter Macdiarmid/LNP
"Security in third world ports is not as high as in the first world, so it is relatively easy to get through perimeter fences," said Maritime expert and finance editor at Lloyd's List, David Osler.
"International Maritime Organisation guidelines mandate search of vessels prior to departure, but sometimes stowaways slip through."
Flag officials are working on the assumption that they boarded though the rudder trunk of the vessel, he added.
In any case, the ship left port with its human cargo and embarked on the mammoth 4,459 nautical mile journey.
After rounding the West coast of Africa, it dropped anchor just off the Canary Islands to collect bunker fuel – necessary to power the ship's mighty engines.
Five days ago it stopped briefly just off the coast of Saint-Nazaire, France.
It is not known exactly when the stowaways were discovered, but they had no documentation and sources told the Telegraph their presence had been known for "some time".
A source within the Liberian shipping registry said it was understood the seven men were all from Nigeria.
The question facing the captain and crew was how to deal with them.
It is understood that as the ship approached British waters, the crew tried to detain the stowaways in a cabin, but they got violent and that sparked the security incident.
Lawyers for Navios Tankers Management Inc, the Greek company who own the ship, said it was not a hijacking, but the Ministry of Defence did not rule that out.
On Sunday morning, violence erupted.
It was just after 10am when the desperate call went out.
The ship's captain said that stowaways had been discovered on board and were making threats to kill the crew.
"I'm trying to keep them calm but please send help," he pleaded with the coastguard.
"You could hear the fear in his voice," sources said.
"The captain clearly stated he feared for their lives and needed urgent assistance, they needed rescuing."
Glass was smashed and in fear, the crew retreated to the ship's citadel, a secure area in which they can lock themselves, making it impossible for attackers to get in.
They contacted the coastguard, which then alerted police.
The ship was denied access to Southampton port and told to stay out at sea.
For hours, the Nave Andromeda zig-zagged in the ocean. It was unclear who was steering.
Two coastguard helicopters flew overhead, monitoring the situation. On land, an armed unit of police set up a station on the Isle of Wight. A three mile exclusion zone was ordered around the vessel.
A MAJOR security incident is underway after a group of stowaways were found on board an oil tanker off the British coast today.
A MAJOR security incident is underway after a group of stowaways were found on board an oil tanker off the British coast today.
October 25th 2020
The 748ft ship is zig-zagging in the English Channel after the discovery this morning.
A Coastguard helicopter has been circling the ship around four miles south east off the coast of the Isle of Wight.
Military assistance has now been requested to deal with the tanker incident..
The group of seven stowaways – thought to be from Nigeria – "become violent" after being found on the Liberian-flagged Nave Andromeda, Sky News reports.
But Lawyers Tatham and Co, representing the vessel's owners, said it was "100% not a hijacking".
Armed units are are said to be setting up base at Portsmouth's Historic Dockyard, Isle of Wight Radio reported.
The vessel gave a mayday alert at 9am this morning.
Home Secretary Priti Patel is being kept up to speed on the incident, Sky News reported.
The tanker was bound for the Port of Southampton after setting off from Nigeria 19 days ago.
The tanker is currently around four miles south east of the Isle of Wight.
It was last known to be docked in Lagos, Nigeria, on October 5, and was scheduled to arrive at Southampton at 10.30am today.
A Hampshire Police spokesman said: "We are aware and dealing with an ongoing incident on board a vessel which is situated south of the Isle of Wight."
The Coastguard said: "We are currently assisting Hampshire Constabulary with an incident on board a vessel situated off the Isle of Wight.
"The search and rescue helicopters from Lee on Solent and Lydd are in attendance."
A five nautical mile restriction zone has been placed around the ship, and a coastguard helicopter has circled it.
Local MP Bob Seely said a Cobra meeting is about to happen.
He told Sky News: "The skipper has dropped anchor, either because he has been told to or because he is panicking.
"The relevant units will be looking at options as to what we can do."
Mr Seely said it was reported that the coastguard told the ship not to drop anchor before it did.
Former rear admiral Christopher Parry says the zig-zagging of the oil tanker suggests that "the master and the crew aren't in control of the ship".
The Nave Andromeda is sailing under the flag of Liberia, and was built in 2011.
The Special Boat Service is located just a few miles away in Poole, Dorset.
In December 2018, SBS commandos took just five minutes to seize a ship hijacked by four migrants.
Hunter's ex-partner Tony Bobulinski: Joe Biden's a liar and here's the proof October 25th 2020
Ebony Bowden and Steven Nelson
NASHVILLE, Tenn. — Hunter Biden's ex-business associate Tony Bobulinski accused Democratic nominee Joe Biden of lying about his involvement in his family's overseas dealings in a stunning appearance just 90 minutes before Thursday evening's presidential debate.
"I have heard Joe Biden say he has never discussed his dealings with Hunter. That is false. I have firsthand knowledge about this because I directly dealt with the Biden family, including Joe Biden," Bobulinski said following The Post's bombshell reporting on Hunter Biden's private emails.
Bobulinski, who will be a guest of President Trump at the debate, showed three phones spanning 2015 to 2018 as evidence and said he would be meeting with the Senate and the FBI to hand over electronics.
The US Navy veteran said he was introduced to the former veep on May 2, 2017, by Hunter Biden and the lawmaker's brother Jim Biden before the Global Milken Conference in Beverly Hills, Calif.
"That night, we discussed the Bidens' history, the Biden family's plans with the Chinese, with which he was plainly familiar, at least at a high level," he said in Memphis, Tenn., ahead of the final debate between President Trump and Biden.
"I have no wish to bury anyone. I've never been political. The few contributions I have made have been to Democrats. But what I am is a patriot, and a veteran, to protect my family name, and my business reputation. I need to ensure that the true facts are out there," he said, batting away accusations that he was part of a misinformation plot.
Bobulinski came forward earlier Thursday to corroborate emails revealed exclusively by The Post last week about the Biden family's murky overseas dealings in China involving both Hunter Biden and uncle Jim Biden.
The US Navy veteran accused former Vice President Joe Biden of being directly involved in a plot to make millions of dollars, identifying to him as "the big guy" named in the May 13, 2017, email.
That email showed the four partners each getting 20 percent shares in the business, with 10 percent going to "Jim" and the remaining 10 percent "held by H for the big guy?"
The Navy veteran said he was approached in late 2015 by James Gilliar, a man he had known "for many years," about joining him in a deal with Chinese state-owned energy company CEFC and "what he called one of the most prominent families in the United States."
The whistleblower said he was told the Biden family wanted to form a new entity with CEFC to invest in infrastructure, real estate, and technology in the US and around the world.
Bobulinski also released hundreds of text messages and emails from his time as CEO of the company being formed between the Biden family and China's largest private energy company, named SinoHawk Holdings.
In one message sent on May 20, 2017, Gilliar warned Bobulinski not to mention the Democratic nominee's involvement in the SinoHawk deal.
"Don't mention Joe being involved, it's only when u [sic] are face to face, I know u [sic] know that but they are paranoid," a screenshot of the message from Gilliar read.
Bobulinski said Gilliar and fellow partner Rob Walker were "paranoid about keeping Joe Biden's involvement secret."
The famous family has been dogged for years by allegations of impropriety following Hunter Biden's lucrative role on the board of Ukrainian energy company Burisma while his father was vice president.
A tranche of emails from a hard drive belonging to Hunter Biden — published exclusively by The Post last week — revealed how the scandal-scarred son tried to leverage his family connections to land lucrative deals overseas and boost his Burisma pay.
Speaking before reporters at a Marriott hotel near the debate site Thursday evening, Bobulinski claimed he had a falling out with the Biden family when Hunter Biden wanted to pocket $5 million from an initial $10 million cash injection into SinoHawk, ponied up by CEFC.
"He said, referring to 'the chairman,' his father, that CEFC was really investing in the Biden family, that he held the trump card and that he was the one putting his family legacy on the time," said Bobulinski, who declined to take questions afterward.
"During these negotiations I repeated to Hunter and others that SinoHawk could not be Hunter's personal piggy bank," he went on.
"CEFC through July 2017 was assuring me the funds would be transferred to SinoHawk, but they were never sent to our company. Instead, I found out from Senator Johnson's September report that the $5 million was sent in August 2017 to entities affiliated with Hunter," he said, referring to the Wisconsin senator's congressional probe into potential corruption in the Biden family.
see also
Emails reveal how Hunter Biden tried to cash in big on behalf of family with Chinese firm
Ending the press conference, the former Navy lieutenant said he would be meeting with Johnson's Senate Homeland Security Committee on Friday.
"Tomorrow I will be meeting with the Senate committee members concerning this matter and I will be providing the FBI the devices which contain the evidence corroborating what I have said, so I will not be taking any questions at this time."
"Can you tell us a little more about this evidence?" a reporter asked.
"The evidence sits on these three phones, I don't want to go into anything any further. This will all be discussed with Senator Johnson and his committee and the American people can decide what's fact," he said.
Biden and wife Jill Biden have both dismissed the reporting as a smear campaign while Hunter Biden has yet to respond.
In a statement, Biden spokesman Andrew Bates called the allegations a "pathetic farce" and flatly denied that the 77-year-old candidate had ever been involved in overseas business deals with his family.
"As Chris Wallace said on the air about this very smear, 'Vice President Biden has actually released his tax returns — unlike President Trump — and there is no indication he ever got any money from anybody in these business deals,'" said Bates.
"Joe Biden has never even considered being involved in business with his family, nor in any overseas business whatsoever. He has never held stock in any such business arrangements nor has any family member or any other person ever held stock for him," Bates said.
"What is true is that Tony Bobulinski admitted on the record to Breitbart that he is angry he was *not* able to go into business with Hunter and James Biden. What is also true is that in contrast to Vice President Biden, Donald Trump has a secret Chinese bank account and pays more in taxes in China than he pays in federal income taxes in the United States — and that this is a separate, pathetic farce executed by a flailing campaign with no rationale for putting our country through another four years of hell." Filed under 2020 presidential debates , donald trump , hunter biden , joe biden , 10/22/20
A Well Planned Conspiracy ? October 25th 2020
COVID-19: A Well-Planned Conspiracy? Shivang Yadav and Rakshitt Bajpai April 18, 2020 09:33:15 pm Edited by: Gabrielle Wast | U. Pittsburgh School of Law, US JURIST Guest Columnists from Dr. Ram Manohar Lohiya National Law University, Lucknow, India, Shivang Yadav, a third-year law student, and Rakshitt Bajpai, a second-year law student, discuss the recent suit filed by US interest group Freedom Watch against the Chinese government amid the COVID-19 pandemic…
Curbing global pandemics like COVID-19 has been one of the most difficult tasks in the history of mankind. The emergence of this virus can be traced back to December of 2019 when China alerted the World Health Organization (WHO) to several cases of unusual pneumonia in Wuhan. However, the virus remained unknown at this stage. Only later was it was identified and named COVID-19 by WHO. The outbreak was declared a public health emergency of international concern.
Amidst this chaos, there has been misinformation and rumors have been surfacing on social media, the most prominent among them being conspiracy theories regarding the use of COVID-19 as a bioweapon by China. In one version of the rumor, the virus was engineered in a lab by humans as a bioweapon. In another version, the virus was being studied in the lab (after being isolated from animals) and then "escaped" or "leaked" because of poor safety protocol. The fact that Wuhan has the only Level 4 microbiology lab that is equipped to handle deadly coronaviruses, the National Biosafety Laboratory (part of the Wuhan Institute of Virology) further reinforces this theory. However, all these rumors lack scientific evidence to support this conspiracy theory.
Based on this theory, Freedom Watch filed a lawsuit against Chinese authorities in the US over coronavirus outbreak. The plaintiff seeks $20 trillion, a more than China's GDP, claiming coronavirus is the result of a biological weapon prepared by the Chinese authorities. The plaintiff also alleged that all the defendants were working together to perpetrate an act of "international terrorism".
Issue of Jurisdiction
Traditionally, US citizens were permitted to sue a foreign state if it was designated as a state sponsor of terrorism by the US, provided that they were harmed by that state's aid for international terrorism. The Justice Against Sponsors of Terrorism Act (JASTA) authorized the federal courts to exercise subject matter jurisdiction over a state's support for acts of international terrorism against a US national or property regardless of whether such a state is designated as a sponsor of terrorism. Such types of cases are not new in the legal history of the US. This trend came into the limelight after the case In re Terrorist Attacks on September 11, 2001, wherein the JASTA was applied for the first time.
As per Section 1605B(b) of the JASTA, a foreign state is not immune from the jurisdiction of a US court in cases where money damages are sought against it for physical injury to a person, property or death occurring in the US caused by either an act of international terrorism or by a tortious act performed by any agent or official of that state, regardless of the place where it is performed.
Freedom Watch's petition has addressed the question of jurisdiction in a detailed manner and might be admissible in the court.
There have been prior cases wherein a state was held liable for an act of international terrorism and paid hefty damages to the victims. The best example is the case of Pan Am 103 Bombing wherein, according to the evidence, the involvement of two Libyan intelligence operatives was proven and one of them was found guilty. Initially, the Libyan government did not agree to extradite both of the operatives. Libya finally agreed after being pressured from the Security Council by way of imposing sanctions until the country to compensated the victims' families and demonstrated with concrete actions its renunciation of terrorism. Later, the Libyan Government also paid a sum of nearly $3 billion to the victims' families.
However, unlike the Pan Am 103 case, the issues involved in Freedom Watch's petition still require investigation. Furthermore, the lack of any scientific evidence to support the theory of using COVID-19 as a bioweapon indicates that these are mere theoretical presumptions and are not practically possible as COVID-19 is not fatal enough to be used as a bioweapon. Secondly, the involvement of two nuclear weapons states (NWS) in this case which have been involved in a trade war appears to be a mere act of predominance.
Further Course of Action and International Overview
This Freedom Watch petition might be admissible by the court, but what if China, being a superpower, refuses to comply with the decision of the court in order to protect its sovereign immunity? As mentioned above the petition might be rejected on the basis of lack of evidence. Therefore, alternative discourses may be necessary to bring China under proper jurisdiction and make them accountable for allegedly committing such a heinous and negligent act.
Alternative Course of Action Available in International Forums
Considering the fact that this pandemic has affected more than half of the world's population, it might be best to bring an Article 7 Crimes Against Humanities case against the Chinese authorities in the International Criminal Court (ICC). The ICC is the supreme authority to handle such cases. It is undoubtedly a better alternative to make Chinese authorities responsible for the outbreak.
In the case of The Prosecutor v. Germain Katanga, the alleged party was convicted and sentenced to twelve years of prison for committing mass murder and various crimes against humanity. The recent incident where China used its veto power to refuse to allow the discussion of the Wuhan epidemic and the spread of COVID-19 in the Security Council has created several questions. The Chinese Ambassador stated that "discussion relating to COVID-19 is not an agenda of the UNSC", which has led to further the suspicion that China is hiding vital details about the origin of the virus.
It may be inferred that China is covering up the issue, which itself is a grave and inhumane act during this pandemic. Thus, even if there exists a remote suspicion that China has deliberately used COVID-19 as a biological weapon for committing bio-terrorism, there must be a proper trial held and every suspected authority must be a party.
The People's Republic of China, Major General Chen Wie and Shi Zhengli, Director of the Wuhan Institute of Virology, are the defendants in the Freedom Watch petition. The defendants dealt with the handling of the virus during the pre-pandemic and must be subject to proper investigation. If China is found to guilty of the deliberate release of COVID-19 during the investigation, there would be violations of several treaties China is a party to:
The Convention on the Prohibition of the Development, Production and Stockpiling of Bacteriological (Biological) and Toxin Weapons and on their Destruction: This convention clearly states that the development, production and stockpiling of biological weapons in any manner against mankind would lead to a violation of the treaty. As per the treaty, any party can draw an action against the alleged party in UNSC along with the evidence stated under Article 7.
Protocol for the Prohibition of the Use in War of Asphyxiating, Poisonous or Other Gases, and of Bacteriological Methods of Warfare: This treaty prohibits the use of any bacteriological method for mass destruction of mankind.
Even if the alleged parties are not found guilty, the International Law Commission's Liability for Injurious Consequences exists to try parties for negligence in handling deadly viruses like COVID-19.
Conclusion
The present COVID-19 pandemic has led to serious physical sufferings and mental injury accompanied by damage to the global economy and to man-kind. The proper judicial mechanisms must provide justice to the aggrieved party and convict the culprits behind the conspiracy if it exists. There are also alternatives available in international forums. The only factor which remains in this puzzle is the proper evidence proving such a conspiracy exists. Once a proper investigation is initiated, things will become more clear. However, the behavior of the Chinese government is alarming and appears to be suspicious.
For more on COVID-19, see our special coverage.
Shivang Yadav is a third-year law student and Rakshitt Bajpai is a second-year law student. Both study at Dr. Ram Manohar Lohiya National Law University, Lucknow, India.
Suggested citation: Shivang Yadav and Rakshitt Bajpai, COVID-19: A Well-Planned Conspiracy?, JURIST – Student Commentary, April 18, 2020, https://www.jurist.org/commentary/2020/04/yadav-bajpai-covid-conspiracy/
Comment It is all too convenient to blame China for Covid19. They seem to be the worst hit. Conspiracy is an issue regarding the panic propagandist response, with such lies that the virus can kill us all, that lockdown is scientifically based & actually working so we must wait for a vaccine. That is sophistry.
It is conveniently used as a weapon to curtail worldwide protests against exploitation by the global elite who steal all of the real wealth – in economics , wealth is defined as surplus reinvested to make more profit. It blocks social contact, ramps up mass fear, is used to blame Trump and as an excuse for Britain not leaving the EU.
The evil dynamic of human progress is the pursuit of power and greed. It is redolent in divisive destructive feminism and is being used to con blacks with fake versions of elite friendly history of poor whites and blacks – as if there have never been corrupt black politicians and other rich blacks. These latter folk operate like feminists by using mass ignorance and stupidity to fool the lower orders into thinking they will help them. These people are power mad disingenous power seekers and abusers – that includes the U.K police. R.J Cook
The WHO and the Covid Conspiracy October 24th 2020
Did The WHO Just (Accidentally) Confirm COVID Is No More Dangerous Than Flu?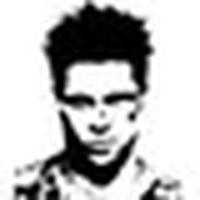 by Tyler Durden Thu, 10/08/2020 – 18:10 TwitterFacebookRedditEmailPrint
Authored by Kit Knightly via Off-Guardian.org,
The World Health Organization has finally confirmed what we (and many experts and studies) have been saying for months – the coronavirus is no more deadly or dangerous than seasonal flu.
The WHO's top brass made this announcement during a special session of the WHO's 34-member executive board on Monday October 5th, it's just nobody seemed to really understand it.
In fact, they didn't seem to completely understand it themselves.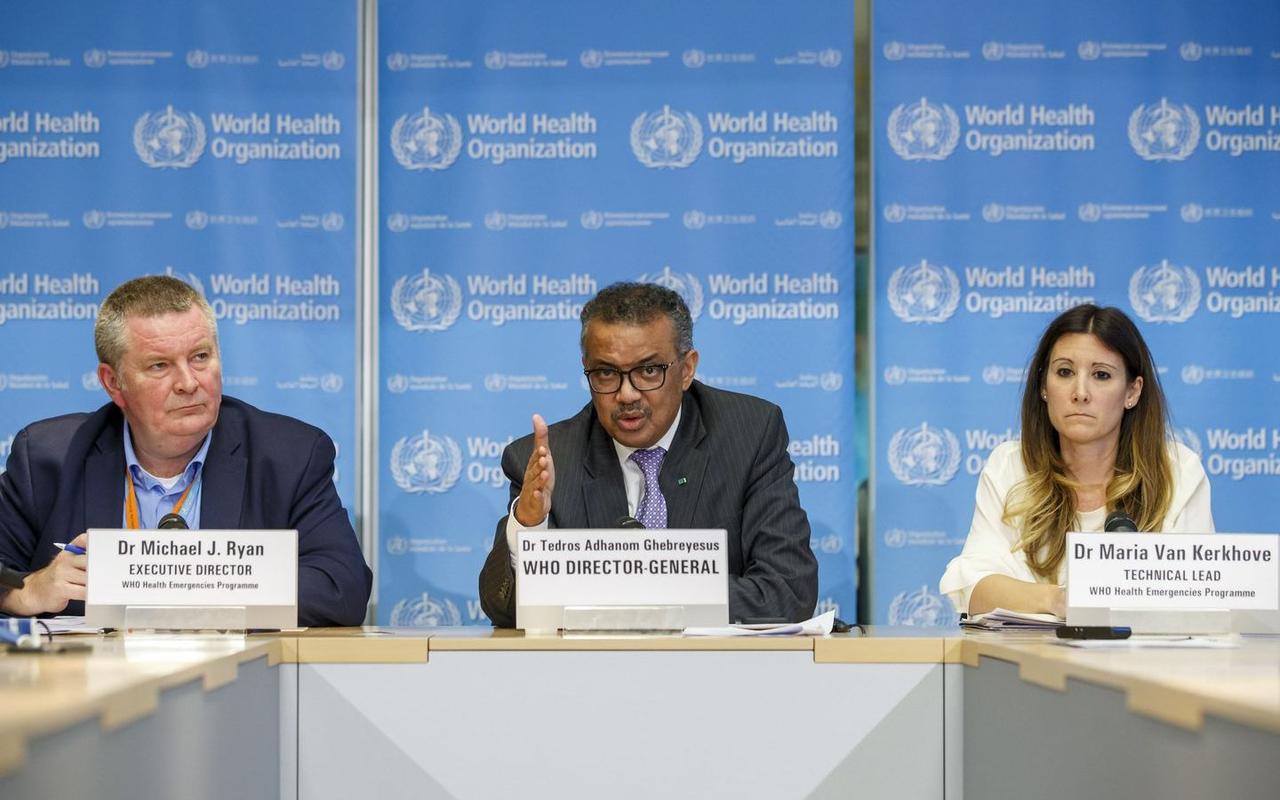 At the session, Dr Michael Ryan, the WHO's Head of Emergencies revealed that they believe roughly 10% of the world has been infected with Sars-Cov-2.
This is their "best estimate", and a huge increase over the number of officially recognised cases (around 35 million).
Dr. Margaret Harris, a WHO spokeswoman, later confirmed the figure, stating it was based on the average results of all the broad seroprevalence studies done around the world.
As much as the WHO were attempting to spin this as a bad thing – Dr Ryan even said it means "the vast majority of the world remains at risk." – it's actually good news. And confirms, once more, that the virus is nothing like as deadly as everyone predicted.
The global population is roughly 7.8 billion people, if 10% have been infected that is 780 million cases. The global death toll currently attributed to Sars-Cov-2 infections is 1,061,539.
That's an infection fatality rate of roughly or 0.14%.
Right in line with seasonal flu and the predictions of many experts from all around the world.
0.14% is over 24 times LOWER than the WHO's "provisional figure" of 3.4% back in March. This figure was used in the models which were used to justify lockdowns and other draconian policies.
In fact, given the over-reporting of alleged Covid deaths, the IFR is likely even lower than 0.14%, and could show Covid to be much less dangerous than flu.
ZEROHEDGE DIRECTLY TO YOUR INBOX
Receive a daily recap featuring a curated list of must-read stories.
None of the mainstream press picked up on this. Though many outlets reported Dr Ryan's words, they all attempted to make it a scary headline and spread more panic.
Apparently neither they, nor the WHO, were capable of doing the simple math that shows us this is good news. And that the Covid sceptics have been right all along.
Blaming Russia for Hunter's problems was a big misstep, Joe, and it may prove to be your downfall
Micah Curtis
Follow RT on Joe Biden recently suggested that stories circulating about his son Hunter were part of a Russian disinformation campaign. Whatever he has or hasn't been up to, blaming another nation is unwise and won't go down well with voters.
It's safe to say that Hunter Biden, the son of former vice president and current presidential candidate Joe Biden, is having a rough time. After the contents of his laptop, including details of his international business dealings, came into the public domain, it transpired that the computer had been the subject of a subpoena in a money-laundering investigation. Now, former business partners are beginning to turn on him, and one of them has said that he's turning "everything" over to the FBI and the Senate. Another one claimed that Biden was consulted with regard to Hunter's foreign deals.
During the second and final presidential debate, Biden made a key mistake when it came to addressing these issues. Instead of simply stating that he had no comment to make, he decided to blame Russia for the fact that Hunter's emails had been leaked from the laptop's hard drive. Ah yes. So we're back to that old 'reliable' narrative. I'm assuming that Joe may have missed the embarrassment that was the Mueller investigation.
Maybe Biden doesn't like Russia. Whether he does or doesn't is inconsequential. It is a very bad idea to blame his problems on a foreign power. In fact, it's not the proper behavior of someone who wants to be president. Here's the truth. Hunter Biden's dealings across the pond likely had some issues. It's hard to say exactly what these might be, because there's an ongoing investigation. I don't think that Biden is so dumb that he doesn't realize that this hurts his chances of the presidency. However, there is a big lack of responsibility here. Blaming what's happening on anyone except Hunter is a bit silly. I'd even argue that it's incredibly irresponsible.
What's even more obvious is the desperation. Biden and the Democrats in general want this story, whatever it is, to be squashed. It's why you have seen so little coverage on left-leaning TV networks. If Donald Trump Jr was in a similar situation it would be a story on every single one of them, and likely the subject of a Don Lemon lecture or five.
What Biden may not realize is that when voters see something being blamed on Russia, they tend to roll their eyes. It invokes the image of Boris and Natasha grabbing a laptop in the hopes of finally grabbing the moose and squirrel. It's cartoonish. And what happens if the worst-case scenario for Biden comes true and his son is indicted for something? Well, at that point it's more than just a 'Russian disinformation campaign'. It's very real indeed.
And this is where Biden could end up with plenty of egg on his face. If he and his son are in trouble, then no amount of blaming another country is going to change that. And it wouldn't surprise me if this becomes a major factor in the upcoming election. Why would you vote for someone who can't, or won't, take responsibility for what is going on with their own family?
What Biden needs to do at this point is come clean on what his level of involvement was, and simply be a dad to his son instead of a politician. Then again, Biden has been a politician longer than he's been a father, so it's hard saying which hat he plans on wearing for the next two weeks.
How the media created Teflon Joe – The Week. Posted October 24th 2020
Matthew Walther
Ever hear that Joe Biden has not exactly been antagonistic to financial interests during his long political career? What about the fates of the millions of African-American men who were incarcerated partly because 26 years ago he didn't want to appear "soft" on crime (a legacy partially undone by his opponent with the First Step Act in 2018)? Maybe his embarrassing comments on race relations, including recent ones?
Apparently no one has even noticed his temper tantrums, his laughable fabrications, or his obviously declining mental faculties. This is to say nothing of his son Hunter's antics. Nothing sticks to "Teflon Joe," right?
This has, to a great extent, been true. But the reasons for it have less to do with Joe Biden himself than with what the Democratic Party and its allies in the media are willing to say — or, more important, not to say — on his behalf.
Call me crazy, but after spending more than a year listening to everyone from Alexandria Ocasio-Cortez to Andrea Mitchell despair about Biden's cognitive decline, I think it was a bit rich to hear Jake Tapper tut-tutting one of the president's children for having alluded to the subject. "I think you have absolutely no standing to diagnose somebody's cognitive decline," he told Lara Trump, who had politely suggested that Biden might not be the world's most gifted public speaker. This was only after the CNN host, in his inimitable pompous nasal whine, accused her of mocking children who stutter. (Meanwhile Biden himself has insisted that the childhood affliction to which he has referred occasionally has nothing to do with his numberless verbal infelicities.)
Maybe Tapper should take it up with his colleagues, or with his competitors at MSNBC, or with Cory Booker. Or with Julian Castro, who was even franker in one of the primary debates. "Did you forget what you just said two minutes ago?" he asked Biden, who had just contradicted his description of his own health-care plan, with the unmistakable implication that the former vice president was having a senior moment.
This is how these things always go. When The New Yorker asked "Will Hunter Biden Jeopardize His Father's Campaign?", it was good journalism. When the New York Post suggested that it just might, its editors were guilty of something literally unspeakable. Everything is fair game until the minute it becomes "disinformation." Meanwhile if Tiffany Trump farted behind closed doors and the sound caught on the concealed microphone was not unlike "Russia," we would be talking about it for a week, and asking whether it is possible to impeach the children of presidents or at least secure a prosecution under the terms of the Hatch Act.
During the primary season, Biden was roundly criticized for his praise of segregationist colleagues in the Senate, for his opposition to busing, for bragging about "60 new death penalties" (presumably the number of offenses rather than methods of punishment) and "125,000 new state prison cells." Much of this criticism came from the senator who is now his running mate. Never mind, though, because breathless fact checkers are pointing out that Biden never used the word "superpredators"; when he was dismissing thousands of unnamed Black teenagers as sociopathic criminals, the word he actually used was "predators." The "super" prefix makes all the difference, you see.
No one who watched the first presidential debate between Trump and Biden could have come away from it without the impression that both of these men are at least moderately senile. Look, I get it. I am not a doctor. This is my totally unscientific diagnosis. But I think it is one that millions of other Americans have already made for themselves, and long ago.
Instead of insisting that things we have all seen and heard for ourselves never happened, or that it is somehow impolite to bring them up, or that it is a one-sided problem, maybe my fellow journalists should be thinking about the implications of this year's election. Is a contest between two ranting septuagenarians really the best we can hope for?
Please discuss.
Who is Joe Biden – Is he Just One of two 'ranting old men' good or bad, whatever, he is the elite's de facto choice until Harris takes over, then hopefully using and placating the BLM. October 24th 2020 R.J Cook
Who is Joe Biden ?
Ageism is supposed to be illegal. This upper middle class journalist is part of the clique who don't really care about Biden's history, dubious dealings or anything else that might put off the voter.
It isn't difficult to find fault with Trump. U.S foreign policy hasn't improved. But it wasn't him who let the Islamic cat out of the bag, or who chose China as a place to make goods cheaper and U.S elite profits ever greater.Nixon started that in 1975. Class discrimination is never mentioned – or its consequences.
BLM is a very convenient divide and rule tactic for the Democrats, along with the related Covid19 crisis being blamed on Trump, rather than the massive and ever growing Democrat favoured BAME population.
It is hysterically funny that pompous Senator Chuck Schumer et al condemning Trump's request for an FBI investigation into Joe Biden & Son's lucrative business affairs in Russia, Ukraine and elsewhere. Schumer led thye charge against Trump, now he says investigating Biden would be harmful to U.S Democracy. The rich man's mass media agrees and thinks covering the story a waste of the reader's time.
The word democracy is a western politican's favourite. They call them representative democracies. Representative of class interests as far as I can see. I have written elsewhere, our so called multi cultural societies are apparently based on Christian morality – a very twisted version of Jesus's teachings . Using the maths I used to teach, I suggest that 'Hypocrisy is the reciprocal of this so called morality base. It is with that reciprocal where the real power lies. R.J Cook
Human Rights ? October 23rd 2020
BRUSSELS—The European Union on Thursday awarded its top human rights prize to the Belarus opposition movement and its leader, Sviatlana Tsikhanouskaya, for their challenge to President Alexander Lukashenko's long, hard-line reign.
During a speech at the European Parliament, president David Sassoli praised the Sakharov Prize laureates for their "courage, resilience, and determination."
"They have stood and still stay strong in the face of a much stronger adversary. But they have on their side something that brute force can never defeat, and this is the truth," Sassoli said.
Comment So what do they have to say about Julian Assange's rights . He was framed by EU member and U.K cronie Sweden for rape, as a means towards extradition for exposing Anglo US war crimes. R.J Cook
President Trump Releases biased stitch up interview with Lesley Stahl October 23rd 2020
President Donald Trump released the entirety of recent "60 Minutes" interview with anchor Lesley Stahl on Thursday morning, decrying the "rudeness" and "hatred" during the questioning.
The president posted an unedited video of his interview on social media. CBS News was slated to air the interview on Sunday night.
"We've done a great job, and it's not finished yet," Trump said when he was asked about issues plaguing the United States and why he chose to run for reelection. The president said that if he wins in 2020, he'll continue to attempt to advance the U.S. economy, saying that Joe Biden will "raise taxes," "take away your Second Amendment," and push other "radical" policies.
Hours later, CBS News, in a statement, described Trump's move to release the interview as an "unprecedented decision." The broadcaster went on to say that "60 Minutes" will provide its "full, fair and contextual reporting," while defending Stahl as a journalist with considerable experience.
The network, which is owned by Viacom Inc., will release Trump's interview on Sunday night but stipulated that the White House made a "decision to disregard their agreement with CBS News and release the footage."
At the end of the interview, Trump said that Stahl "brought up a lot of subjects that were inappropriate … right from the beginning," claiming that Stahl misled him when she "set up the interview."
"I saw your interview with Joe Biden … it was a joke," he said, adding that he got "softball after softball" questions.
When Trump was asked about the economy, he said his administration "created the greatest economy in the history of the United States." She said, "You know that's not true. No … I'm not going to fact-check [you]."
"You would never say that to Biden," Trump told Stahl.
"What's the priority" for his next administration, Stahl asked him several times. Trump again said he wants to boost the economy.
At one point, Stahl asked Trump about his recent rally joke about "suburban women, will you please like me." Trump responded that she failed to detect sarcasm in his response and "the way you said that is why people think of you and everyone else as fake news," adding, "That's so misleading."
Trump and Biden are slated to hold the third and final debate on Thursday night. NBC News reporter Kristen Welker will moderate the debate. Trump asserted the Walker would be "worse" than Stahl when he released the more than 30-minute long interview.
Throughout the interview, Trump continued to tout his record on handling the CCP virus and economy. Later, he said he would announce his health care plan after the Supreme Court rules on the Affordable Care Act in mid-November.
CBS News, on Twitter, said Trump was being asked questions "before cutting his interview short, adding that "60 Minutes" "has a history of asking tough questions of presidential candidates during the run-up to the election."
White House chief of staff Mark Meadows on Wednesday disputed CNN's reporting that Trump abruptly cut short an interview with CBS News' "60 Minutes" that was slated for broadcast on Oct. 25.
"Well, he didn't walk out," Meadows told Fox Business on Oct. 21. "He spent over 45 minutes with [CBS correspondent] Lesley Stahl. I've looked at every single minute of the interview and then some. We have tape of every single minute."
In response, CBS News said Stahl wore a mask inside the White House and greeted Trump. She removed the mask when the interview began, and socially distanced due to the CCP virus pandemic, the network said.
A CBS News spokesperson told Fox News that Trump cut short the interview and didn't do a "walk and talk" with himself and Vice President Mike Pence at the White House, which CBS said was previously scheduled.
The spokesperson said a photo of Stahl without a mask was taken immediately after the interview. Trump had posted the photo on Twitter.
Focus News: Trump Releases '60 Minutes' Interview With Lesley Stahl Ahead of Time
Comment The United States , like us little people , is struggling to adapt to changes beyond their control. A major problem is that the comfortable ruling elite do not want to change with these changes – much caused by them. 'Hands on' man Trump thinks his plain speaking to the masses will get him elected and allow him to do the job. It won't, which is why there has been so much of the same for the last four years and the Democrats spent the time on impeachment proceedings and slander.
Democrats are fake socialists, eager to play the race card, hence Obama and Harris. Black hopes are being raised, but the white working classes are feeling the pressure. Trump is seen as their representative, so slandering and undermining him, they and media cronies think will get them in and excuse their failures over the next four years, as the world keeps changing around them
R.J Cook
Biden campaign hammered by Ukraine corruption claims. Brad Hunter. Posted October 22nd 2020
Presidential candidate Joe Biden's campaign had a torpedo slammed into its side Thursday with revelations he played strongman with a Ukrainian prosecutor probing his son Hunter's dealings with an energy firm.
The New York Post broke the front-page story, citing emails obtained by the tabloid.
Biden allegedly pressured Ukrainian government officials to fire the prosecutor while he was vice-president of the United States, said the report.
According to the Post:
— Hunter Biden, the candidate's troubled son, sent an email in appreciation to Vadym Pozharskyi, an adviser to the board of energy company Burisma. Hunter, with a wafer-thin resume, was asked to join the company's board of directors.
— Pozharskyi wrote on April 17, 2015: "Dear Hunter, thank you for inviting me to DC and giving an opportunity to meet your father and spent [sic] some time together. It's realty [sic] an honor and pleasure."
— An earlier email asked Hunter for "advice on how you could use your influence."
— A 12-minute sexxx-rated video appeared to show Hunter Biden — who has struggled with addiction — smoking crack while engaged in a sex act with an unidentified woman.
— Numerous other explicit images were on the laptop.
This new 'hate crime' law is even more pernicious & worrying than celebrity critics like Rowan Atkinson and John Cleese realise October 22nd 2020
Carlton Brick is a lecturer in sociology at the University of the West of Scotland, a writer, and a European silver medalist in Taekwon-Do. He's on Twitter @CarltonBrick. Scotland's bid to outlaw prejudice against certain 'protected characteristics' is not just about an assault on free speech. It does something the law should never do: treat some people more favourably than others.
The media spotlight on celebrity free speech blinds us to the threat the proposed new hate crime poses to ordinary people, and their right to equal treatment under the law.
By introducing so-called 'protected characteristics', the Scottish government plans to allow the courts to punish alleged 'hate crimes' much more severely than other offences. Their argument, that offences committed against victims who identify with these 'characteristics' should be punished much more severely than an offence committed against someone who does not have them, threatens to undermine the right of citizens to be treated equally before the law.
So far, there are seven 'protected characteristics' outlined in the Hate Crime & Public Order (Scotland) Bill. They are: age, disability, race, religion, sexual orientation, transgender identity, and variations in sex characteristic. There are plans to introduce more at a later stage.
If passed, the legislation will do away with third-party corroboration, removing the burden of proof on the state when prosecuting an alleged hate crime. Instead, the opinion of the 'victim' will be enough to convict someone of a 'hate crime'. Witnesses, and indeed hard material evidence, may become a thing of the past in courts if the Scottish government has its way. Read more Hate crime booms in UK as race, religion, gender, Brexit & Covid-19 see famous tolerance disappear
These very serious changes to the law have largely gone unchallenged by the growing opposition to the bill. Instead, campaigns have focused upon the aspects of the bill that threaten to undermine freedom of speech and artistic expression in Scotland, such as making the performance of plays and stand-up comedy subject to prosecution as a hate crime if someone should take offence.
John Cleese, Rowan Atkinson, and Val McDermid are amongst some of the performers, artists and celebrities who have spoken out against this. But, by limiting their opposition to the issue of free speech, they underestimate the far-reaching consequences it will have on Scottish society more generally.
It ignores the central tenet of the bill, which is the creation of the new offence of 'aggravation by prejudice'. This new offence will have been committed if 'malice and ill-will' is shown toward a person who is in some way related to one of seven 'protected characteristics' outlined in the bill. If it is, then a hate crime will have been committed. The bill undermines the objectivity of law, which treats all members of society equally regardless of personal characteristics or social status. Under these changes Scottish law would now discriminate between individuals and treat some more favourably than others, allowing the state to act in a prejudicial manner when prosecuting an offence.
So, for example, hypothetically, if I claim publicly, or privately, that transgender females are not biologically women – as the science suggests – and someone, indeed anyone, then takes offence at this under the provision in the bill, then I can be prosecuted for a hate crime. To further undermine the idea of equality in the law, the bill stipulates that the 'victim' need not be either a member of the 'protected' group, nor do they have to be the intended target of the so-called 'offence' – or even present when the so-called 'offence' was committed. As currently laid out in the bill, the offence of 'aggravated prejudice' does not require an actual victim, just that someone perceives the act as somehow being motivated by 'malice' or 'ill-will'.
Hate crime robs the law of its objective quality – its ability to judge people without prejudice or discrimination. This objectivity is safeguarded by the idea that before the law, regardless of social position or personal characteristics, individuals are equal. In a liberal pluralistic society, the law strives to treat everyone the same regardless of class, gender, race, economic status, education or sexual orientation, for example. This 'blind' quality of the law is essential in order for British justice to prevail. This is why the statue of the figure Justice that sits atop the Old Bailey Criminal Court in London is blindfolded.
In democratic societies the law aspires to protect everyone. The Hate Crime (Scotland) Bill threatens to undermine this aspiration. By forcing the law to judge an offence on whether or not it was motivated by 'hate', the Scottish government is threatening to undermine not only the law, but the idea of equality itself. If the members of a society are not equal in the law, then they are not equal anywhere else. Read more Mr Bean has offended those who love to be offended, but the joke's on them – they just don't realize it
The Scottish government claims that the bill will make Scotland a much fairer and more equal place, but it will only create greater division in Scottish society and deepen the already authoritarian nature of the SNP's attempt to intervene and police the everyday lives of ordinary people.
Opponents of the bill have so far failed to grasp the far-reaching consequences of the proposed changes the legislation will make to Scottish law. They also fail to grasp the relationship between the indivisible nature of equality in the law and an individual's right to free expression. An individual's right to free speech is dependent upon the ability of the law to treat every individual in society as an equal. Once the law is allowed to discriminate on the basis of a particular identity characteristic or difference, it can no longer uphold the standard of equality in other spheres of social life, such as free expression.
This is a fact that comedians, celebrities, and advocates of free speech in Scotland would do well to remember. If the sections of the bill on 'protected characteristics' and 'aggravation by prejudice' remain unchallenged, one can have all the amendments safeguarding free speech that one wants, but they will not matter a jot. The damage will have already been done.
Comment
I share the concerns of the author. It would not be so bad if it was likely to be applied to very prejudiced groups like feminists, unpleasant lying women, police and Muslims. They are , of course, some of the key groups this legislation is designed and intended to protect and advance. As for transgender women, that is a difficult one.
Logically sex, or gender as it tends to be called, is defined by chromosomes in the first instance, though there can be aberrations. For example, a few years ago an apparently male fitness instructor was discovered to have ovaries and a womb, as well as male genitals. However, that situation of intersex is very different to a person having plastic surgery to appear physically female.
Hate crime laws – which will extend to misogyny in a world where it is good to label men abusers and make dramas and judgements without evidence accordingly- or assumptions about female brains based on observed or a desire to learn new behaviours is not the answer to understanding this rampant phenomena. or its sister manifestation of lesbians choosing male attire and extreme behaviour patterns.
In a nutshell, this sort of legislation is intended to limit ,language, control thought outside the ruling elite and their lackeys, stop questions and oppress in the name of freedom for minorities to oppress others. This is very serious social engineering. R.J Cook
Brazilian volunteer in Oxford-AstraZeneca Covid-19 vaccine trial DIES, authorities say. October 22nd 2020
A Rio de Janeiro man who was participating in the Oxford University trials of the AstraZeneca coronavirus vaccine has died of complications from Covid-19, Brazil's health authorities have announced.
Brazil's National Health Surveillance Agency (Agencia Nacional de Vigilancia Sanitaria, ANVISA), said on Wednesday that it was informed of the death on October 19, along with a recommendation that the study be continued.
Brazilian media did not identify the deceased by name, saying only that he was 28 years old and either a doctor or a medical student.
It remains unknown whether the man was taking the AstraZeneca vaccine client or was part of a control group taking the placebo. The clinical data has to be kept confidential to protect the participants and the integrity of the study, ANVISA said in a statement.
The British-Swedish pharma multinational is conducting a stage three trial of its Covid-19 vaccine in partnership with Oxford. The study is taking place in Brazil, the UK, India, and South Africa. In September, the UK study was paused out of safety concerns, due to an unspecified illness in one of the participants.
Oily Business October 21st 2020
The article below is very long. It has not been edited because it is important in the details. However, I will make my comment here rather than below.
U.S Opposition, on the face of it, can only be seen as paranoia about Russia and desperation for a regime change to something more suitable for the Anglo Saxon Anglo U.S mentality and elite greed.
However, probe deeper and it has a lot to do with OPEC, cronies like Saudi Arabia and Texas Oil Billionaires like the Bush family. There was clear evidence that the Anglo U.S old friend Saddam Hussein was set up in 1990 to cause an oil panic and price rise through attacking him because he was breaking the OPEC cartel.
The second Gulf War was caused by 'Batty Man Bush' the eccentric billionaire, led on by scheming Tony Bliar, with reformed alcoholic Alistair Campbell from the historic clan who murdered the sleeping McDonalds at Glencoe – the liar -and 'Boy Blunder'.
Saddam was scapegoated for a 9/11 attack that looked more like the Deep State's work ( see 'Stupid White Men' by Michael Moore ) than Hussein. Blair made sure the dirt was kept under the carpet, and Perfidious Albion persecuted Julian Assange to make sure Anglo British command and control war crimes were kept secret – all hell breaking loose on any leakers.
Read on if you have the stamina. The Nordstream pipeline is 93% done, so all the U.S are going to achive, on top of the Covid conspiracy to ruin China's regime, will be more bad feeling toward the U.S – where most Americans get no benefit from this profiteering elite mindset. R.J Cook
US senators threaten Germany's port town of Sassnitz over Nord Stream 2 gas project October 21st 2020
Three US senators are threatening the ferry port on the island of Rügen with "crushing" sanctions to prevent the controversial Nord Stream 2 pipeline. Fearing financial ruin, the people of Sassnitz are defiant.
It smells of fried fish, the sun's reflection is glittering in the water and a few sailboats lazily amble along. It's still summer vacation in some German states, and here in Sassnitz on the Baltic Sea island of Rügen even more so. Even the mayor of the little town of 9,000 people is on holiday. Or he would be — if it wasn't for a threatening letter sent from the United States.
"It doesn't happen every day that Sassnitz moves from 0 to 100 in the world's political attention scale," says Frank Kracht, laughing. Then he immediately turns earnest again. "I must take these threats seriously. Because first and foremost, this is also about workers."
Read more: Can Nord Stream 2 pipeline be completed despite US sanctions?
He is talking about the employees of Fährhafen Sassnitz, the company that operates the local Port Mukran. It's the logistical hub for the completion of the controversial Nord Stream 2 gas pipeline, which is to transport gas directly from Russia to Germany. A good 150 kilometers (93 miles) of the pipeline are still under construction.
In the letter to Sassnitz earlier this month, three Republican US senators — Ted Cruz of Texas, Tom Cotton of Arkansas and Ron Johnson of Wisconsin — threatened Port Mukran with "crushing" economic and legal sanctions if it continued to allow ships to be equipped for the pipeline project.
Criticism not new, but tone is
The US wants to do all it can to prevent the pipeline from becoming a reality, and such criticism from across the Atlantic is hardly new. The Americans argue that Germany is making itself dependent on Russian gas. President Donald Trump has accused Germany of wanting US military protection from a Russian threat, while at the same time providing Moscow with high revenues from gas exports.
Ukraine and Poland have insisted the Baltic Sea pipeline will mean they lose out on billions in transit fees from the pipelines that run through their countries.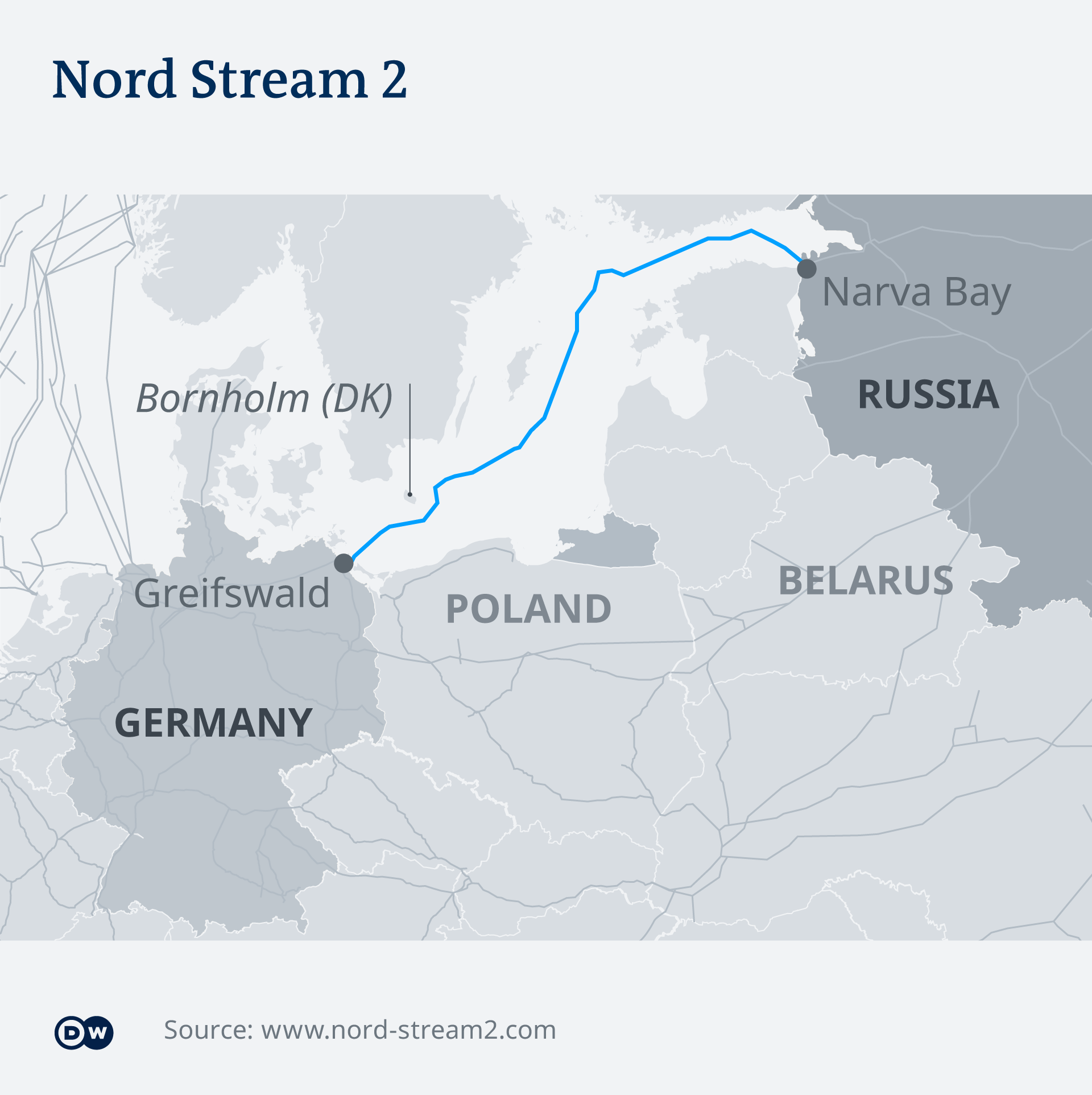 Nord Stream 2 would transport Russian gas straight to Germany
But there may also be economic interests behind the Americans' tough stance, because they want to sell their own liquid gas in Europe.
There have been threats like this in the past: Senator Cruz sent a similar letter to the Swiss-based Allseas shipping company last December. The company's special ships are financed by international funds, two of which the shipping company subsequently withdrew from work on the pipeline almost immediately.
The Akademik Cherskiy, a Russian ship, is now to complete the work. It still needs to be technically equipped to bring the finished pipes, which are stored in Port Mukran, to the Baltic Sea. But this work is now at a standstill for the time being, which is where the threatening letter from the Americans comes in.
Local fish vendor Susanne Bender has lived in Sassnitz for 50 years
People of Sassnitz worried
The German Green party's Jürgen Trittin has called the letter an "economic declaration of war," while Mecklenburg-Western Pomerania's State Premier Manuela Schwesig has described it as "outrageous" and an "attempt at blackmail."
In Sassnitz, few locals have much interest in US politics. Susanne Bender has lived here for 50 years, running the smoked fish stall "Heimat" ("Home"). Bender sells fish rolls, which are apparently delicious because the queue is long.
"It's not at all right what Trump is doing. Why's he interfering with our business?" she says. "Not just me personally, but everyone here is worried. We all depend on the port." After the tourist trade, the industrial ferry port is the most important employer in the region.
"You build something up and now it's supposed to be torn down again from under your feet," says René Beinhoff, who sells ice cream on the Sassnitz promenade. "What nonsense!"
Mayor Kracht also points out that the permits have all been issued, the pipeline is as good as finished — at least 94% of it is — and they want to stick with it. "It's just a threat. There are no sanctions at the moment," he says. "We have to take it seriously, but we also have to reassure our people that they will not be drawn into this political banter in any way."
Local ice cream vendor René Beinhoff is worried that his business may collapse
Threat may be effective
"The people of Sassnitz do not yet seem to have fully understood the abyss they are looking into," says Sascha Lohmann, a political scientist at the German Institute for International and Security Affairs who has been researching US sanctions for years.
According to Lohmann, the threatening backdrop of a mix of sanctions in the letter is enough to unsettle the financial market players, such as the ferry port's house bank. "The senators understand exactly what psychological effect these threats have," Lohmann points out.
According to Lohmann, the real problem is secondary sanctions. In other words, the US prohibiting its own companies from doing business with companies affected by sanctions — in this case Port Mukran would lose all its US business partners.
Out of concern, the political scientist explains, many businesses prefer to forgo doing business with Mukran altogether, rather than risk their entire US business. "These financial players would then effectively render the port insolvent," he says.
The Russian ship Akademik Cherskiy is waiting in Sassnitz harbor
Twinned ports
Nobody really wants to talk about what will happen next. The Akademik Cherskiy is still in the Mukran port. So far, the Germans are determined to stick to the project, while some politicians are calling on the German government to take a stand, even to issue counter-sanctions.
Kracht isn't convinced. "It's counterproductive to rattle back with the same sabers. I think a peaceful solution and cooperation would suit us well," he says. But what exactly this cooperation should or will look like is not entirely clear.
The only connection Sassnitz has with the US, says Kracht, is its twinning initiative with Port Washington, Wisconsin, where one of the senators behind the letter happens to be from. In fact, a group of young people was supposed to travel to Sassnitz from Wisconsin this summer. But then the coronavirus pandemic intervened and the visit had to be canceled. Instead of a happy group of teenagers on vacation, the only thing that came to Sassnitz was a threatening letter. Watch video 01:18
Criticism not new, but tone is
The US wants to do all it can to prevent the pipeline from becoming a reality, and such criticism from across the Atlantic is hardly new. The Americans argue that Germany is making itself dependent on Russian gas. President Donald Trump has accused Germany of wanting US military protection from a Russian threat, while at the same time providing Moscow with high revenues from gas exports.
Ukraine and Poland have insisted the Baltic Sea pipeline will mean they lose out on billions in transit fees from the pipelines that run through their countries.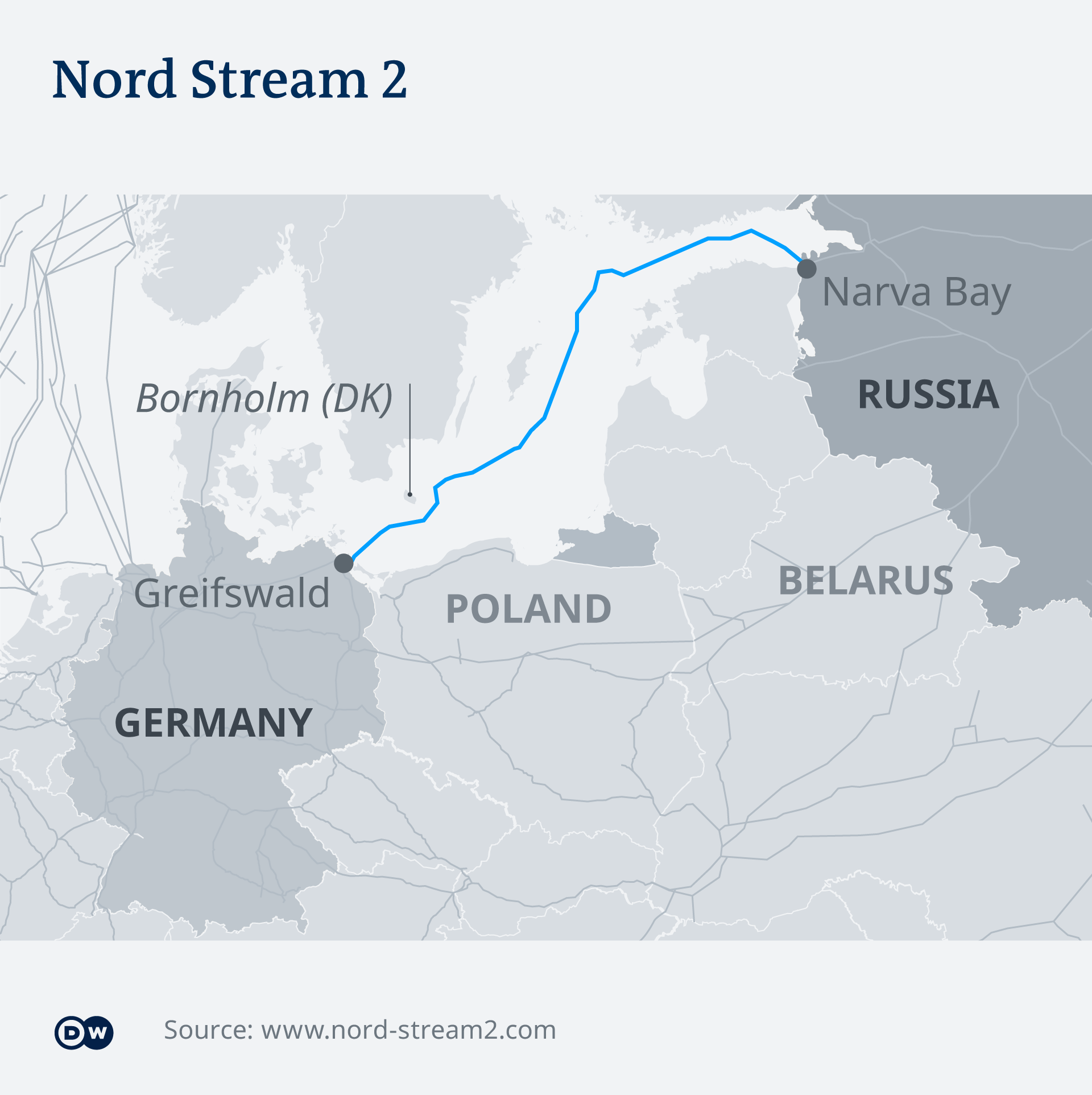 Nord Stream 2 would transport Russian gas straight to Germany
But there may also be economic interests behind the Americans' tough stance, because they want to sell their own liquid gas in Europe.
There have been threats like this in the past: Senator Cruz sent a similar letter to the Swiss-based Allseas shipping company last December. The company's special ships are financed by international funds, two of which the shipping company subsequently withdrew from work on the pipeline almost immediately.
The Akademik Cherskiy, a Russian ship, is now to complete the work. It still needs to be technically equipped to bring the finished pipes, which are stored in Port Mukran, to the Baltic Sea. But this work is now at a standstill for the time being, which is where the threatening letter from the Americans comes in.
Local fish vendor Susanne Bender has lived in Sassnitz for 50 years
People of Sassnitz worried
The German Green party's Jürgen Trittin has called the letter an "economic declaration of war," while Mecklenburg-Western Pomerania's State Premier Manuela Schwesig has described it as "outrageous" and an "attempt at blackmail."
In Sassnitz, few locals have much interest in US politics. Susanne Bender has lived here for 50 years, running the smoked fish stall "Heimat" ("Home"). Bender sells fish rolls, which are apparently delicious because the queue is long.
"It's not at all right what Trump is doing. Why's he interfering with our business?" she says. "Not just me personally, but everyone here is worried. We all depend on the port." After the tourist trade, the industrial ferry port is the most important employer in the region.
"You build something up and now it's supposed to be torn down again from under your feet," says René Beinhoff, who sells ice cream on the Sassnitz promenade. "What nonsense!"
Mayor Kracht also points out that the permits have all been issued, the pipeline is as good as finished — at least 94% of it is — and they want to stick with it. "It's just a threat. There are no sanctions at the moment," he says. "We have to take it seriously, but we also have to reassure our people that they will not be drawn into this political banter in any way."
Local ice cream vendor René Beinhoff is worried that his business may collapse
Threat may be effective
"The people of Sassnitz do not yet seem to have fully understood the abyss they are looking into," says Sascha Lohmann, a political scientist at the German Institute for International and Security Affairs who has been researching US sanctions for years.
According to Lohmann, the threatening backdrop of a mix of sanctions in the letter is enough to unsettle the financial market players, such as the ferry port's house bank. "The senators understand exactly what psychological effect these threats have," Lohmann points out.
According to Lohmann, the real problem is secondary sanctions. In other words, the US prohibiting its own companies from doing business with companies affected by sanctions — in this case Port Mukran would lose all its US business partners.
Out of concern, the political scientist explains, many businesses prefer to forgo doing business with Mukran altogether, rather than risk their entire US business. "These financial players would then effectively render the port insolvent," he says.
The Russian ship Akademik Cherskiy is waiting in Sassnitz harbor
Twinned ports
Nobody really wants to talk about what will happen next. The Akademik Cherskiy is still in the Mukran port. So far, the Germans are determined to stick to the project, while some politicians are calling on the German government to take a stand, even to issue counter-sanctions.
Kracht isn't convinced. "It's counterproductive to rattle back with the same sabers. I think a peaceful solution and cooperation would suit us well," he says. But what exactly this cooperation should or will look like is not entirely clear.
The only connection Sassnitz has with the US, says Kracht, is its twinning initiative with Port Washington, Wisconsin, where one of the senators behind the letter happens to be from. In fact, a group of young people was supposed to travel to Sassnitz from Wisconsin this summer. But then the coronavirus pandemic intervened and the visit had to be canceled. Instead of a happy group of teenagers on vacation, the only thing that came to Sassnitz was a threatening letter.
US lawmakers agree on bill to sanction Nord Stream 2
US lawmakers agree on bill to sanction Nord Stream 2
The Reciprocal of Religious Morality -R.J Cook October 21st 2020
A man has been brutally murdered in Paris by a young Muslim who travelled miles to do the deed. A few years ago a Muslim from Glasgow travelled to Yorkshire to brutally kill another Muslim because he heard the man, a news agent was giving out Christmas cards to customers.
On October 21st 1966, 300,000 cubic yards of coal sludge buried a Welsh primary school, and 19 houses in Aberfan, Wales. It was a man made disaster. One load of sludge too many and the whole thing collapsed. That was 54 years ago today.
Humans, especially religious ones, do not see themselves as sludge, but they have weight, mass and volume. They come, like all life, from the earth which has existed for around 5 billion years. Like the sludge too many in one place creates a critical mass.
Religion has its roots in human ignorance and fear. The more ignorant the person, the greater the fear. Because of human history of tribalism, there is a deep rooted sense of comfort in the idea of 'the more the merrier' which , through competition for space, converts to 'the tribe with the most cannon fodder gets the most space.'
The greater the ignorance and related fear, the more compliant and eager to fight these people are. So we have seen a history of religion being used to justify war. The British Empire was built on this con trick. Blacks, whites and Indians got rich off their multi coloured masses. Now the white working classes are getting the blame.
BLM is a brilliant trick for them, aligned with Covid lockdown. The question is, are we approaching critical mass in Europe and beyond ? Are the mealy mouthed liberals and do gooders the equivalent of Lord Robens and his National Coal Board, welcoming more boat loads from corrupt Third World dictatorships – and a Middle East bombed out for oil and to block Russia ?
Morality is a human construct, religion as its basis. Hypocrisy is morality's reciprocal and the real dynamic masking base human nature. That is why there is so much deliberate confusion, subterfuge and ultimately heavy handed policing to mask what is happening now. Morality's reciprocal is where absolute power resides.
For years, Labour – sham defender of working people – and their man Lord Robens, shored up the Aberfan slag heap until one load too many brought it all down. One can expect lots more metaphorical shoring up across Europe as more Muslims move here and reproduction accelerates. Millions of my poor working class parents generation fought in the last rich man's World War. We , their children and grandchildren are treated like scum if we raise a note of caution – even criminalised by the smug elite, in comfortable commanding homes and grand offices. This elite are once again re writing history.
R.J Cook
Islam Beyond Belief October 21st 2020
The man who beheaded French teacher Samuel Paty reportedly had contact with the father of one of his students, a man who publicly denounced Paty as a "thug" online in a protest campaign, according to police sources.
Abdullakh Anzorov, the 18-year-old Chechen refugee who gruesomely murdered Paty in his classroom in Conflans-Sainte-Honorine last week, had exchanged WhatsApp messages with the father of one of Paty's pupils, who had urged fellow Muslims to file complaints against the teacher online, AFP reported on Tuesday, citing police sources.
Moralising Pampered Parasite Royals Interfere in U.S Election October 21st 2020
President Donald Trump took a swipe at the Duchess of Sussex on Wednesday after the former Meghan Markle and Prince Harry participated in a Time 100 video urging Americans to vote.
Meghan, an American, says in the video that every four years elections are referred to as the most important election of our lifetime. "But this one is," she stressed. "When we vote, our values are put into action and our voices are heard."
Harry called on Americans to "reject hate speech, misinformation and online negativity."
Neither mentioned Trump or his Democratic challenger, Joe Biden, by name, but some have interpreted their comments as critical of Trump.
Trump was asked about the video during a White House press conference, with the reporter saying the couple "essentially encouraged people to vote for Joe Biden."
"I'm not a fan of hers and I would say this, and she probably has heard that, but I wish a lot of luck to Harry. He's going to need it," Trump said.
Comment Markle plays the race card, but was brought up and helped by a doting white father. Harry's family background defies polite description. He is descended from the land grabbing election rigging Spencer family – see ' A Century of Northampton' by Robert Cook. His Uncle, the Earl, is an 'interesting' fellow. On graduating from Oxford University, sped east along the M40, with posh pals in a posh car.
There they celebrated by trashing a posh restaurant. His sister was about to marry Prince Charlie – the man who recently suggested the Covid unemployed should pick fruit, So fellow diners, rather than be alarmed by these upper class drunks, said they were honoured to be in his company. No action was taken. That is Britain.
A Modern Major General Sacked For Comments on Use Of N Word In Rap October 21st 2020
20 Oct 2020 Military.com | By Gina Harkins
www.military.com
A Marine general officer was removed from a high-profile post overseeing troops in Europe and Africa as an investigation continues into claims that he used a degrading term about Black people in front of his troops.
Maj. Gen. Stephen Neary was relieved as head of Marine Corps Forces Europe and Africa on Monday by the service's top general. Commandant Gen. David Berger lost trust and confidence in Neary's ability to lead, the service announced Tuesday.
Neary did not immediately respond to a request for comment about his relief. He remains under investigation after reportedly using the N-word while his Marines were conducting physical training while listening to rap music outside the command's headquarters in Germany, Stars and Stripes reported earlier this month.
U.S Personal Weaponry SalesUp October 21st 2020
Spike in Gun Sales in California: Study
By Tom Ozimek October 20, 2020 Updated: October 20, 2020
A new study has found that concerns about the pandemic drove a surge in gun sales in California and increased owners' propensity to store their firearms loaded and not locked up.
The University of California study (pdf) sought to gauge how the outbreak of the CCP (Chinese Communist Party) virus impacted people's tendency to worry about violence and how the pandemic effected firearm and ammunition acquisition and storage.
Researchers found that about 110,000 people in California recently bought firearms and did so out of pandemic-related worries, while around 47,000 of them had never previously owned a gun.
The study also found that 6.7 percent of those California gun owners who store their firearms loaded and not locked up adopted this storage practice in response to the outbreak. The researchers indicated that this corresponds to over 50,000 individuals, or around 1.2 percent of all of California's estimated 4.2 million gun owners.
People who purchased firearms during the outbreak cited concerns over lawlessness, prisoner releases, the government going too far, government collapse, and gun stores closing, according to the study.
"Violence is a significant public health problem that has become entwined with the coronavirus pandemic," the researchers wrote, noting that the virus itself and "efforts to lessen its spread have compounded this burden." Lockdown-related isolation, unemployment, and a sense of hopelessness—factors the researchers said contribute to violence—all intensified amid the pandemic.
Concern about violence grew amid the outbreak, with the percentage of respondents saying they were somewhat or very worried about violence rising from 48.4 percent to 52.2 percent. Over 12 percent of respondents said they were fearful that someone they know might intentionally harm themselves or another person.
"While most major news sources reported initial decreases in violent crime, as measured by local police calls for service, following pandemic-related lockdowns and stay-at-home orders, the latest indications are that more serious acts of violence, particularly those involving firearms, have remained the same or increased," the researchers wrote.
The pandemic seems to have fueled a surge in gun ownership nationwide, with firearms manufacturers benefiting from the windfall.
"There has never been a sustained surge in firearm sales quite like what we are in the midst of," said Jim Curcuruto, research director for the National Shooting Sports Foundation (NSFF), in remarks to the Financial Times.
U.S. civilians have owned about 423 million firearms between 1986 and 2018, according to NSFF estimates, which translates to around five guns for every three American adults.
So far, the CCP virus has infected over 8.5 million Americans and claimed the lives of over 225,000, according to Worldometers data. Over 5.5 million people have recovered. California, which has a population of over 39.5 million, has seen over 880,000 infections, over 17,000 deaths, and 457,000 recoveries from the virus.
Comment Deaths are predominabtly age and life style related. Most recover from Covid, which is basically a bio lab engineered form of flu, used now to terrify and control people, but is based on wishful thinking abiout human psychology, reaction, response and human inequalities. Charles Close
Islamophobia October 20th 2020
In early December 2015,DonaldTrump called for a ban on all Muslims entering the United States in light of recent terrorist attacks taking place in San Bernadino and Paris, as perpetrators in both attacks pledged allegiance to ISIS.
There are currently 3.3 million Muslims living in the U.S, comprising about 1 percent of our nation's population. According to Dr. Todd Green, professor and author of "The Fear Of Islam," who I actually had the pleasure of hearing speak during Vanderbilt's Islam Awareness Week, two-thirds of Americans don't know any Muslims, yet over half of Americans have negative views of Muslims.
This begs the question as to whether it is possible to know Muslims bcause their religion defines them, they are not open and expansive with infidels, except to assert their religious beliefs as with protests against teaching LGBTQI issues in school or their men shaking hands with any woman but their wives.
No doubt the strongest images of Islamic hatred start with 9/11. which many suspect was an outcome of an elite conspiracy because Britain and the U.S wanted a war on Iraq – for regime change and oil. Then there have been the Christmas attacks and the Musim maniac who mowed down holiday makers out in the South of France, with an 18 ton truck.
What the nice Western Liberals don't get about Islam is that these people actually believe it, whereas Christians mostly do not take religion seriously. Some of us were glad when religion was pushed into the background. But now the Western elite have brought it back. In Britain they have the slogan 'freedom to worship in your own way' pandering to Islam, offering us an equal right to worship the Christain way as well as letting Mulsims have much freedom to do their thing , and so face Islamic hatred and possible murder.
However, Lutheran Dr. Todd Green said that there are three causes of Islamophobia: imperialism, ignorance and lack of personal relationships with Muslims. Imperialism creates empires. Most of the history between Muslims and Westerners has been colonizer-colonized relationships. Muslims became colonized people under European nations, and these imperialistic relationships are not healthy.
Next, ignorance arises predominantly from the media. We get our information from the media and seem to accept whatever we hear without question. Hearing about an act of terrorism committed by Muslims causes people to make generalizations about the entire Muslim community, which is not right.
Islamophobia breeds many consequences. There is a long list of anti-Muslim hate crimes that have been committed in the United States and around the world. Mosques have been destroyed and surrounded by firearms, Muslims have been inappropriately questioned at airports and innocent people have been killed for no reason. Making judgments while lacking information only produces a vicious, racist cycle, which won't end unless we do something about it.
My difficulty with this viewpoint is that Todd is obviously very religious and so takes the brother religion of Islam very seriously. From my perspective they feed off each other and are predicated on belief in a God which some us, as vehemently as they believe it exists, we know it does not – not as a sentient single being.
It is arrogant, vain and backward looking to think otherwise, but many religious vested interests see strength in numbers, while some Muslims even kill their own, and rivalry between sects is an issue. This is not a philosophy that will advance humanity.
One doesn't need a bible or Koran to predict mass extinction, by flood, fire, nuclear war or meteorite. One has to face up to problems of overpopulation and too much money in too few greedy powerful hands – they control what they want us to think.
Blind faith in God and 'the science' is not meant to be seen as a the contradiction it is. hat is why mass educuation is rarely better thatn mass indoctrination delivered by indoctrinated teachers – I remind my readers that I was a teacher and lecturer for 18 years. R.J Cook
Selling off the Channel October 19th 2020
Media minister John Whittingdale today said the government was mulling a sale of Channel 4 as he launched a fresh salvo on the publicly-owned broadcaster.
Speaking at a virtual event during the Tory party conference, Whittingdale said ministers were debating the Great British Bake Off broadcaster's future amid competition from streaming services such as Netflix and Amazon.
"I do think there is a very important debate to be had about Channel 4 because, unlike the BBC, Channel 4 survives without any taxpayer funding as an advertising-funded model," he said.
"With the advent of the streamers and other competing services that model is under increasing strain and I'm not sure it is sustainable into the future."
He added: "And so we do need to think about Channel 4 and whether or not there is still a need for a second publicly-owned public service broadcaster or what function it should fulfil, and that's something we are giving a lot of thought to."
Channel 4 is owned by the government but does not receive public funding, instead relying on a commercial advertising model.
But much like the BBC it has public service obligations, meaning it is required to provide a variety of education and entertainment programming.
Last night we saw the public service broadcaster at its best with a so called public debate about Covid Lockdown, The aim of the debate, led by lead anchor man Martin Bashir – the man who made his name shocking the public interviewing the late Princess Diana – was to reinforce public fear in favour of tougher on going lockdown. A concerned business man was dismissed because public safety was said to be paramount. Asked by one anxious person 'When will it end ?' The comfortable highly paid Bashir said 'It will end when it ends.' R.J Cook
'Oh What a Gay Day' For new Zealand Posted October 18th 2020
New Zealand: Voters head to polls, expected to elect 'gayest parliament in the world' New Zealand, Wellington Politics October 17, 2020 at 07:03 GMT +01:00 · Published Residents in Wellington headed to the polls to vote in the general election, on Saturday.
The election was planned for last month however was postponed due to rising coronavirus cases. According to the polls, Labour party leader and former Tony Blair New Labour aide, Prime Minister Jacinda Ardern will win a second term largely thanks to her handling of the pandemic.
The country is also expected to elect nine LGBTQI+ MPs, putting the number of LGBTQI+ MPs at 7.5 per cent in New Zealand's House of Representatives. Over a million people cast their votes in advance. Voters-head-to-polls–expected-to-elect–gayest-parliament-in-the-world
The cause of race relations has been set back decades by the BLM. The Salisbury Review Posted Here October 18th 2020
13th June 2020 James Monteith Blog 38
Summer edition of the Salisbury Review is now on sale
Establishment liberals have expressed horror that the statue of a black street poet in Bristol has been defaced, whitewashed. But what did they expect? By targeting the white English, their history and identity, which they have designated exclusively evil, they have invited the white English to respond in kind to the black British and their culture. So much for the multicultural society.
The latest establishment-media tale is that right wing extremists are planning trouble – planning to subvert the Black Lives Matter message for their own ends. But really, they need not bother. For millions of ordinary English people (yes, white people), the scenes from Poole, where local residents have formed a protective ring around the statue of Lord Baden Powell, whose worldwide scouting movement has benefited countless millions of young people of all races and creeds but who has now been declared 'a white racist', fill them with disgust.
The argument is no longer about racial discrimination or police brutality, which decent people of all races oppose. It is about the ideology, the 'narrative', concocted by Black Lives Matter activists, in association with self-hating guilt-ridden liberals and latter-day cultural Marxists of academia, to excuse the failure of young Afro-Caribbean blacks.
Even the semi-literate must be able to work out that the narrative of historic victimhood and white privilege is garbage. The history of the world is that of tribes, empires, cultures, and civilizations. The stronger and more advanced survive, the weaker perish. People of all creeds and colours have been enslaved, persecuted, and oppressed through history. Before the Europeans arrived, African tribal society was founded on slavery. It was the tribal chiefs who sold the slaves they had captured to European traders – and a very good business they did too.
The Arabs transported seventeen million African slaves, which excludes the estimated one million Europeans of the north Mediterranean coast who were captured and sold into slavery by Barbary pirates, a trade which continued up until the nineteenth century. Roman and Greek civilization were founded on slavery. In Britain, the Romans enslaved the Celts, the Saxons enslaved the Celts, and the Normans enslaved the Saxons. There are hundreds of thousands of black slaves in Mauritania to this day, beholden to their Arab-Berber masters. But that is fine. It is whites that are the problem.
Western imperial powers did their fair share of conquering and enslaving, aided by superior technology; if their technology and weaponry had not been superior, then no doubt they would have been conquered and enslaved. But uniquely, it was the West, under the influence of its own universal Enlightenment values and the rule of law, which ended the slave trade, which decolonised, which instituted the notion of universal human rights. This, ultimately, was the mark of the superiority of Western civilization and of Western values. Whether the West is now committing suicide is another matter.
White privilege? White oppression? The 'whitewashing' of history? To many of us, it seems that our history is being blackwashed.
Being essentially decent, ordinary English folk listen respectfully and sympathetically to those who recount the horrors of the transatlantic slave trade. They believe in fair play and instinctively recoil against colour prejudice. They have no problem with learning the lessons of the past. But when beloved and admired national figures – Churchill, Nelson, and Baden Powell – are threatened, they know instinctively that it is they themselves who are threatened. When they see much-loved comedy programmes banned because they might cause offence, and public figures who express their feelings silenced, the feeling is only compounded. They know that their culture, their identity, their precious freedoms, everything they know and love, is threatened with destruction, as surely as it would have been had the Nazis invaded and instituted a fascist state.
Yes, those pictures of local people guarding the statue of Baden Powell suggest that the day of reckoning may be approaching. Perhaps we should even be grateful to the Black Lives Matter activists for exposing the sham of the multicultural society for what it is. The Black Lives Matter movement has declared war and their enemy is England and all it stands for.
Only one path is now open, and that is to fight back.
Subscribe to the quarterly print magazine
Subscribe to the quarterly digital magazine
MP proposes protections for journalistic sources in criminal conduct bill
Wales Online· 4 hours ago
History teacher Samuel Paty was beheaded after reportedly showing cartoon's of the Prophet Mohammad…
Nine people have been arrested after a history teacher was beheaded in a suspected Islamist terror attack on the outskirts of Paris.
They include the grandparents, parents and teenage brother of the suspected attacker, an 18-year-old Chechen man who was shot dead by police 600 yards from the scene of Friday's attack.
The victim, named in reports as Samuel Paty, was killed on on a street in Conflans Saint-Honorine, northwest of Paris, at about 5pm.
He had previously received threats after discussing caricatures of Islam's Prophet Muhammad with his class earlier this month, authorities said.
On a visit to the school president Emmanuel Macron labelled the gruesome killing as an "Islamist terrorist attack" and urged the nation to stand united against extremism.
Comment The Authorities say they can't understand Islamaphobia !!!! Muslims don't understand it because non Muslims are infidels, according to the Koran, not according to racists. Islam is not a race and this killer was white, from Chechnya, born in Moscow to Chechen parents. Like it or lump it, the CIA orchestrated Chechen separatists. Charles Close
MPs vote against attempt to ban undercover agents from committing murder, torture and rape
Bill 'paves the way for gross abuses of state power against citizens', critical Labour MP says
Police Will Abuse Their New Powers just as they abuse the powers they already have. October 17th 2020
MPs have voted against an attempt to formally ban undercover agents and informants from committing murder, torture and rape.
The House of Commons rejected an amendment that aimed to limit the kind of crimes that can be authorised under a new law.
The Covert Human Intelligence Sources (Criminal Conduct) Bill went on to pass its third reading by 313 votes to 98, sending the unamended legislation off to the House of Lords for further scrutiny.
It would allow public authorities, ranging from police and MI5 to HMRC and the Food Standards Agency, to authorise agents and informants to commit crimes while undercover.
The proposed authorisations would not only be issued in the interests of national security or preventing and detecting crime, but also preventing "disorder" and in the "interests of the economic well-being of the United Kingdom".
An amendment tabled by Labour leader Sir Keir Starmer would have stopped the authorisation of serious offences including causing death or bodily harm, torture, violating the sexual integrity of a person and detention. It was defeated by 317 votes to 256 on Thursday.
Conservative former minister David Davis, who proposed a similar amendment, pointed out that allies US and Canada have "specific limits" on the crimes their agents can commit.
He said the amendments "would give the intelligence services the protections they need but stop short of giving them the carte blanche authorisation to carry out the heinous crimes in the name of the state that have happened too often in the past".
But he denied that it was a licence to "commit any and all crimes" because of human rights laws and codes of practice.
MPs also voted against an amendment that would have required authorities to apply for judicial warrants for criminal conduct authorisations, and set out the reasons why they were needed.
Several MPs complained that time to debate the law had been severely limited, amid accusations that the government was rushing the bill through ahead of potentially damaging findings in the forthcoming Undercover Policing Inquiry.
Labour whipped its MPs to abstain from the vote, prompting a flurry of resignations from Labour frontbenchers from the left of the party – including shadow financial secretary Dan Carden, who resigned his post ahead of the debate.
He told the Commons the bill "paves the way for gross abuses of state power against citizens" and accused the government of taking the Labour leadership "for a ride" with loose assurances.
Officials have argued that the Human Rights Act must be considered in authorisations and would prevent the most grievous crimes, but several MPs questioned that assurance.
Sir Bob Neill, a former Conservative minister and chair of the Justice Committee, told the Commons: "If that's the case, given the importance of the subject, why not put that on the face of the bill? And should there be at any time a future government… that derogated from the Human Rights Act, it would be better to have that protection here."
Sir Bob also raised concern over the redress open to victims of authorised crimes, but Mr Brokenshire said the bill was not a barrier to judicial review or scrutiny by the Investigatory Powers Tribunal.
Stella Creasy, the Labour MP for Walthamstow, called for an amendment to prevent children and vulnerable informants being subject to criminal conduct authorisations
The government said the proposal was covered by separate guidance on the law but she called for it to be contained in the bill itself, adding: "It is right to see them as children first."
Liberal Democrat former minister Alistair Carmichael suggested a series of changes to implement further safeguards, including to prevent crimes on economic grounds being authorised unless there is a national security justification.
"If it's decided we maybe need a different governor of the Bank of England, can we authorise a Chis (Covert human intelligence source) to wipe him out?" he asked.
The independent chairman of the Intelligence and Security Committee, Julian Lewis, asked for a commitment to oversight in the bill, which Mr Brokenshire said he intended to provide.
His amendment, which was also defeated, would have mandated annual reports to the committee containing statistics on the number and category of criminal conduct authorisations by the intelligence services.
The bill was drawn up after MI5 narrowly won an Investigatory Powers Tribunal (IPT) ruling over the lawfulness of agents' crimes, while a separate challenge over the use of children as informants and spies continues.
Maya Foa, director of the legal charity Reprieve – which brought the legal challenge against MI5 – said: "Without limits on the crimes agents can commit this bill is wide open to abuse – and history suggests this will result in terrible harm.
"We are hopeful the House of Lords will amend this legislation to make clear MI5 cannot say what is and isn't lawful, nor authorise torture, murder, or sexual violence."
Mr Brokenshire, the security minister, told MPs that there would be "deep and retrospective oversight" of the powers, including through regular inspections by the Investigatory Powers Commissioner.
He added: "A covert human intelligence source is not able to commit any and all criminality.
"There are limits to the activity that can be authorised under the bill and they are contained within the Human Rights Act 1998. The covert human intelligence sources code of practice also sits under this legislation and provides additional guidance and safeguards that apply to the authorisation of such activity."
Comment Britain's police have always abused their powers, covering up their corruption and crimes by closing ranks. Hillsborough said it all. As for enabling HM Inspector of Revenue and Customs – plain H.M Inspector of Taxes or Inland Revenue when I worked for them – they have always employed undercover agents. The one specialist in my office was the scruffiest member of staff, always with a dog end roll up stuck to his lip, an ill fitting cheap suit, looking like a half wit, a shuffle rather than a walk, but with a mind as sharp as a butcher's knife.
He looked the part, answering ads in the local Portsmouth News and newsagents, replying very innocently then asking for cash deals. Once he got such a deal, the trader's card would be marked. Have to admit I liked the scruffy funny looking undercover inspector, and the public hated all of us – why do modern public servants have to winge so much ? An investigation and audit followed – and possible legal proceedings. I have to admit that my colleague and I did rout out a corrupt pyramid selling business in Fratton, Portsmouth. That's another story and covered by Official Secrets Act, as will these undercover officers will be- which we all signed.
R,J Cook
Lockdowns do not suppress the Covid 19 or any other virus, so what is the game ? Posted Here October 17th 2020
By Ryan McMaken | Mises.org Thursday, May 21, 2020
The coerced economic "shutdowns"—enforced with fines, arrests, and revoked business licenses—are not the natural outgrowth of a pandemic.
They are the result of policy decisions taken by politicians who have suspended constitutional institutions and legal recognition of basic human rights. These politicians have instead imposed a new form of central planning based on an unproven, theoretical set of ideas about police-enforced "social distancing."
Suspending the rule of law and civil rights will have enormous consequences in terms of human life counted in suicides, drug overdoses, and other grave health problems resulting from unemployment, denial of "elective" medical care, and social isolation.
None of that is being considered, however, since it is now fashionable to have governments determine whether or not people may open their businesses or leave their homes. So far, the strategy for dealing with the resulting economic collapse is no more sophisticated than record-breaking deficit spending, followed by debt monetization via money printing. In short, politicians, bureaucrats, and their supporters have insisted a single policy goal—ending the spread of a disease—be allowed to destroy all other values and considerations in society.
Has it even worked? Mounting evidence says no.
In The Lancet, Swedish infectious disease clinician (and World Health Organization (WHO) advisor) Johan Giesecke concluded:Educate yourself further by tapping into our store's vast collection of books and movies.
It has become clear that a hard lockdown does not protect old and frail people living in care homes—a population the lockdown was designed to protect. Neither does it decrease mortality from COVID-19, which is evident when comparing the UK's experience with that of other European countries.
At best, lockdowns push cases into the future, they do not lower total deaths. Gieseck continues:
Measures to flatten the curve might have an effect, but a lockdown only pushes the severe cases into the future—it will not prevent them. Admittedly, countries have managed to slow down spread so as not to overburden health-care systems, and, yes, effective drugs that save lives might soon be developed, but this pandemic is swift, and those drugs have to be developed, tested, and marketed quickly. Much hope is put in vaccines, but they will take time, and with the unclear protective immunological response to infection, it is not certain that vaccines will be very effective.
As a public policy measure, the lack of evidence that lockdowns work must be balanced with the fact that we have already observed that economic destruction is costly in terms of human life.
Yet in the public debate, lockdown enthusiasts insist that any deviation from the lockdown will result in total deaths far exceeding those places where there are lockdowns. So far, there is no evidence of this.
In a new study titled "Full Lockdown Policies in Western Europe Countries Have No Evident Impacts on the COVID-19 Epidemic," author Thomas Meunier writes, "total deaths numbers using pre-lockdown trends suggest that no lives were saved by this strategy, in comparison with pre-lockdown, less restrictive, social distancing policies." That is, the "full lockdown policies of France, Italy, Spain and United Kingdom haven't had the expected effects in the evolution of the COVID-19 epidemic."1
The premise here is not that voluntary "social distancing" has no effect. Rather, the question is to whether "police-enforced home containment" works to limit the spread of disease. Meunier concludes it does not.
Meanwhile a study by polititical scientist Wilfred Reilly compared lockdown policies and COVID-19 fatalities among US states. Reilly writes:
The question the model set out to ask was whether lockdown states experience fewer Covid-19 cases and deaths than social-distancing states, adjusted for all of the above variables. The answer? No. The impact of state-response strategy on both my cases and deaths measures was utterly insignificant. The "p-value" for the variable representing strategy was 0.94 when it was regressed against the deaths metric, which means there is a 94 per cent chance that any relationship between the different measures and Covid-19 deaths was the result of pure random chance.
Overall, however, the fact that good-sized regions from Utah to Sweden to much of East Asia have avoided harsh lockdowns without being overrun by Covid-19 is notable.
Another study on lockdowns—again, we're talking about forced business closures and stay-at-home orders here—is this study by researcher Lyman Stone at the American Enterprise Institute. Stone notes that areas where lockdowns were imposed either had already experienced a downward trend in deaths before the lockdown could have possibly shown effects or showed the same trend as the year prior. In other words, lockdown advocates have been taking credit for trends that had already been observed before lockdowns were forced on the population.
Stone writes:
Here's the thing: there's no evidence of lockdowns working. If strict lockdowns actually saved lives, I would be all for them, even if they had large economic costs. But the scientific and medical case for strict lockdowns is paper-thin.
Experience increasingly suggests that a more targeted approach is better for those who actually want to limit the spread of disease among the most vulnerable. The overwhelming majority—nearly 75 percent—of deaths from COVID-19 occur in patients over sixty-five years of age. Of those, approximately 90 percent have other underlying conditions. Thus, limiting the spread of COVID-19 is most critical among those who are already engaged with the healthcare system and are elderly. In the US and Europe, more than half of COVID-19 deaths are occuring in nursing homes and similar institutions.
This is why Matt Ridley at The Spectator quite reasonably observes that testing, not lockdowns, appears to be the key factor in limiting deaths from COVID-19. Those areas where testing is widespread have performed better:
Yet it is not obvious why testing would make a difference, especially to the death rate. Testing does not cure the disease. Germany's strange achievement of a consistently low case fatality rate seems baffling—until you think through where most early cases were found: in hospitals. By doing a lot more testing, countries like Germany might have partly kept the virus from spreading within the healthcare system. Germany, Japan and Hong Kong had different and more effective protocols in place from day one to prevent the virus spreading within care homes and hospitals.
The horrible truth is that it now looks like in many of the early cases, the disease was probably caught in hospitals and doctors' surgeries. That is where the virus kept returning, in the lungs of sick people, and that is where the next person often caught it, including plenty of healthcare workers. Many of these may not have realised they had it, or thought they had a mild cold. They then gave it to yet more elderly patients who were in hospital for other reasons, some of whom were sent back to care homes when the National Health Service made space on the wards for the expected wave of coronavirus patients.
We could contrast this with the policies of Governor Andrew Cuomo in New York, who mandated that nursing homes accept new residents without testing. This method nearly ensures that the disease will spread quickly among those who are most likely to die from it.
Meanwhile, Governor Cuomo saw fit to impose police-enforced lockdowns on the entire population of New York, ensuring economic ruin and ruined health for many non-COVID patients who were then cut off from vital treatments. Yet, disturbingly, lockdown fetishists like Cuomo are hailed as wise statesmen who "acted decisively" to prevent the spread of disease.
But this is the sort of regime we now live under. In the minds of many, it is better to abolish human rights and consign millions to destitution in the name of pursuing trendy unproven policies. The prolockdown party has even turned basic fundamentals of policy debate upside down. As Stone notes:
At this point, the question I usually get is, "What's your evidence that lockdowns don't work?"
It's a strange question. Why should I have to prove that lockdownsdon't work? The burden of proof is to show that they do work! If you're going to essentially cancel the civil liberties of the entire population for a few weeks, you should probably have evidence that the strategy will work. And there, lockdown advocates fail miserably, because they simply don't have evidence.
With economic output crashing worldwide and unemployment soaring to Great Depression levels, governments are already looking for a way out. Don't expect to hear any mea culpas from politicians, but we can already see how governments are quickly moving toward a voluntary social-distancing, nonlockdown strategy. This comes even after politicians and disease "experts" have been insisting that lockdowns must be imposed indefinitely until there's a vaccine.
The longer the lockdown-created economic destruction continues, the greater will be the threat of social unrest and even economic free fall. The political reality is thst the current situation cannot be sustained without threatening the regimes in power themselves. In an article for Foreign Policy titled "Sweden's Coronavirus Strategy Will Soon Be the World's," authors Nils Karlson, Charlotta Stern, and Daniel B. Klein suggest that regimes will be forced to retreat to a Swedish model:
As the pain of national lockdowns grows intolerable and countries realize that managing—rather than defeating—the pandemic is the only realistic option, more and more of them will begin to open up. Smart social distancing to keep health-care systems from being overwhelmed, improved therapies for the afflicted, and better protections for at-risk groups can help reduce the human toll. But at the end of the day, increased—and ultimately, herd—immunity may be the only viable defense against the disease, so long as vulnerable groups are protected along the way. Whatever marks Sweden deserves for managing the pandemic, other nations are beginning to see that it is ahead of the curve.
Comment We, on this site, have said from the outset, that lockdowns do not work. Either the scientists are overpaid lackeys and/or idiots or there is a very nasty elite hidden agenda. Charles Close
---
EU Police State Plutocracy maintains campaign against Russia October 17th 2020
The EU has imposed sanctions on six top Russian officials over their alleged involvement in the chemical weapon poisoning of the high-profile opposition activist Alexei Navalny. Figures from the Kremlin, Russia's defence ministry and domestic intelligence agency will be subject to travel bans and asset freezes after international experts concluded that Mr Navalny was allegedly targeted with a novichok nerve agent.
There is no evidence that this is true, but the Western elite media don't need evidence. They are part of the European police state, backed by Britain, with many axes to grind with Russia. The Kremlin denies responsibility, while Geramy leads europe in witholding details of their so called investigation. This ruling elite want Russian regime change so as to reinforce the global regime that brought us global warming and Covid 19 to name only two of their greedy selfish contributions to ruining the planet.
Charles Close
Beijing Views US Consulates as 'Hostile Forces,' Orders Monitoring of Diplomats: Leaked Documents
By: The Epoch Times – October 17, 2020
Chinese authorities see U.S. consulates as "hostile forces" that conduct "infiltration and sabotage" activities on Chinese soil and have ordered officials to monitor key U.S. diplomats, according to a leaked document obtained by The Epoch Times.
Unearthed from April 2018, the document issued by Leizhou city of China's southeastern Guangdong Province offers a rare glimpse into how the Chinese regime deals with American diplomats, at a time when bilateral relations hit a historical low.
In a four-page "work plan," the Leizhou Foreign and Overseas Chinese Affairs Bureau described the "U.S. and other Western consulates in China" as key targets that could threaten the region's political and social stability.
All departments and units within the bureau must work to counter such influences, by effectively "blocking [the consulates] from establishing connections with key [Chinese] political figures, prominent lawyers, 'public intellectuals,' 'rights defenders,' and special interest groups," the bureau told its staff.
The bureau's goal is to "break all threats and nets" and leave no room for such attempts, the document stated. A policeman stands guard in front of the U.S. consulate in Chengdu, southwestern China's Sichuan province, on July 26, 2020. (Noel Celis/AFP via Getty Images)
Methods
To address the perceived threats, the bureau outlined a four-step plan, with measures such as watching for "infiltration activities" organized by foreign consulates in Guangzhou city, the capital of Guangdong, and "use all efforts"—including "reminders, warnings, and a mild degree of force"—to discourage the aforementioned individuals from attending events held by consulates.
The bureau staff were to monitor organizations and individuals that have "close ties" with the foreign consulates, and gather any relevant information, such as their background and any changes in their "asset accounts," to cut off any "financial enticements" from U.S. consulates.
The office also planned to establish a database on "key" foreign diplomats in China and use big data to track down their whereabouts. "It's a countermeasure against ongoing infiltration and subversion," the document stated.
The bureau cautioned the staff to be "strategic" in balancing between "prevention and control" and "collaboration and taking advantage."
Given that Guangdong borders Hong Kong, the bureau also detailed in a separate section how staff should guard against any "contamination" from "opposition forces." The "pro-independence elements" may attempt to "sneak in" through participating in cultural exchange programs and inviting Chinese scholars to Hong Kong and convert them into "domestic agents," it warned.
A former British colony, Hong Kong returned to Chinese rule in 1997 and was promised a high degree of autonomy, which the regime stripped away this July with a sweeping national security law. The Chinese Communist Party routinely characterizes Hong Kong pro-democracy activists who are vocal about Beijing's encroachment on the city's affairs as separatists, and accuse them of supporting the territory's independence from the mainland.
No Doubt New Labour Police State Wanted A Second War With Iraq October 17th 2020
No Doubt New Labour Police State Wanted A Second War With Iraq October 17th 2020
As the British Police State tightens its grip, using the excuse of Covid 19 and public safety to justify them, we might care to look back at the strange case of Dr David Kelly's death, 17 years ago. As with the matter of Princess Diana's demise, we are told that the British State could never do such things. We are supposed to suspend belief while watching Fleming's JamsBond character at work, so as not to think Britain has a dirty tricks department to protect Britain's wealthy ruling elite, promoting wars in the name of defence, promoting multi culture in the name of division and using religion – as always – to promote ignorance and division.
It was a case of the political becoming personal, only so overwhelmingly, that it crushed a man. Seventeen years ago, Dr David Kelly began a walk from his Oxfordshire home that ended the next morning with the discovery of his body, slumped in a wood. In the wake of his death, two paramedics signed a letter to the Guardian stating that when they arrived at the scene, Kellys corpse was propped up against a tree, with men in dark suits holding them back while they investigated. 'By the time they were allowed back onto a possible crime scene, the body had been moved and laid flat. There was no sign of blood. That letter is long forgotten
The Kelly family lost a loved one and a chain of events was set off that damaged trust in the Blair government and decapitated the leadership of the BBC.
Kelly was the distinguished government scientist who hunted down weapons of mass destruction of the kind used by the Blair government to justify the 2003 war with Iraq. The problem was the Saddam Hussein regime did not have them – yet some idiots have tried to blame Saddam's supporters for the mysterious death.
A BBC Today programme report claimed the government had embellished or "sexed up" the intelligence it presented to the public in 2003 to justify the war.
A furore erupted between the government, led by chief spin doctor Alastair Campbell, and the BBC, which refused to back down, having failed to spot the flaws in its reporting.
Kelly was outed as the BBC's source, felt publicly humiliated and was reprimanded by his bosses. A proud man felt let down by them, and that his reputation built up over a lifetime was being irreparably tarnished.
In the days before that final walk Kelly's family said they had never seen him so low. As news of his death spread, the normally self-assured Blair seemed stunned when a reporter cried: "Do you have blood on your hands?"
Kelly's death led not to an inquest, but a public inquiry by Lord Hutton, which brought a rare glimpse into the secret worlds of Whitehall, British intelligence, the low arts of high politics, and the workings of the BBC.
Its conclusion largely absolved the government of blame, and surprised observers.
Its criticism of the BBC led to the demise at the corporation of then chairman Gavyn Davies, correspondent Andrew Gilligan and director general Greg Dyke, who on Tuesday said history has proven the broadcaster was right: "Ten years on, it is very difficult to find anyone who believes they did not 'sex up' that document."
Debate still surrounds Hutton's conclusion that Kelly committed suicide. The inquiry found that Kelly died after cutting an artery, had taken an overdose of painkillers and had heart disease which left his arteries "significantly narrowed". Thus, said experts, less blood loss may have killed the scientist than that needed to kill a healthy man.
Among those who have called for an inquest or have doubts it was a suicide are former Tory leader Michael Howard, and Liberal Democrat minister Norman Baker, who wrote a book saying Kelly was most likely murdered.
A group of doctors say Hutton's findings should be discarded and a new inquest held. Dr Stephen Frost said: "We have lots of evidence … No coroner in the land would reach a verdict of suicide as Lord Hutton did."
Experts in forensic pathology point out the sceptics may be expert in their own fields, but not in the science of establishing the cause of death.
Hutton has kept silent since his report, breaking it only to write a letter denouncing the conspiracy theorists. Hutton's conclusion is supported by the available facts and experts: "At no time … was there any suggestion from any counsel for the interested parties or in any of the extensive media coverage that any of the police officers engaged in investigating Dr Kelly's death or any of the medical or scientific witnesses was involved in any sort of cover-up or plot to make a murder appear like a suicide."
Dyke claimed that: "Some of Dr Kelly's wider family don't believe it's suicide."
Whether or not the Governmen's agents deliberately acted to kill Dr Kelly, there can be no doubt that his death was caused by the British Police State's ruthless desire for war and regime change in Iraq. Since then the whole area has been destabilised, the resulting Islamic terroris encouraged by the Anglo U.S and their weapons industry has spread across the Middle East.
Saddam had been set up by the Anglo American alliance in 1990. He warned them what would happen if they did it again. They didn't listen. Instead they dumped their old ally, painted him as a war criminal and then moved their lunacy on into Libya and Syria.
A possible world war doesn't bother them..they don't need the masses any more. They have always been cannon fodder, described by the vile Duke of Wellington as 'The scum of the earth.'
The elite are more than happy to have young black upstarts rewrite history for gimmick loving publishers, but not to rewrite the history of Britain's imperialist elite along with their abuse of the underclass. BLM is good for them, but they still fear Marx and Communsm as an outcome of their hegemony. They want the space and privilege, and some of these people are black and Muslim. In my view all the BLM and distorted history is about setting the black and white lower classes against each other and driving the Muslims into a kind of OCD craving to take over the world for their own safety. That is life under the British Police State. R.J Cook
Nothing Sticks October 17th 2020
Joe Biden is a very modern politician, from the same mould as Tony Blair, the man who infested the carcass of Britain's old Labour Party, going on to destabilise the Middle East and make a fortune. They called him 'Teflon Tony' because no allegation against him ever stuck. Blair & Co was the Dr Frankenstein of new age politics.
This is very much the case with Joe Biden. To me, Biden is more 'Creepy Joe' than sleepy Joe. He has benefitted from the glory of serving millionaire lawyer Obama and his brain ( the wife ). There is now even more mileage in the race card. The mainstream media are from a higher class than the U.S masses. Appealing to a greivance among women and blacks, pushing their mroal superiority and priority is the current election strategy.
Normally, we are told not to use stereotypes like 'real men' but that deosn't apply when you are looking for a slogan to brainwash the common man to vote Biden – a vote against evil and fascism etc. No need to worry about Biden's hypocrisy , greedy deals in Ukraine or sex allegations, because nothing sticks.
As back up, because Covid justifies mass postal voting, destroy as many pro Trump votes because it is in the name of goodness and freedom for the super rich. There will be serious consequences , either way, thanks to the rich man's media interference, with its glamourous vacuous front women, all fake smiles and polished faces. The following article is a prime example of this mainstream media banality. R.J Cook
Gentlemen against Trump
Damon Linker Posted Here October 17th
Donald Trump is sinking in the polls across nearly every demographic group. But despite all of the president's troubles, he remains roughly tied with Joe Biden among men.
The pattern of men approving of the president at higher rates than many other groups goes back to Trump's grievance-driven campaign four years ago — a survey from 2016 showed that men who felt persecuted gravitated to him — but the effort to make an explicit appeal to a certain kind of male voter has come to the fore with special intensity in recent weeks. Advertisement
In Trump's bullying hyper-aggressiveness during the first presidential debate, no less than in the comically overstated messaging from his campaign and its surrogates (and the candidate himself) since the president's COVID-19 diagnosis and hospitalization, we have an attempt to claim the mantle of an exaggerated style of masculinity for the head of the Republican Party. Mask-wearing Democrats are feminized weaklings and wimps, we are told, but Trump and his party are paragons of brute, manly strength, courageously standing up to and defeating the coronavirus with ease and a minimum of complaint.
This is a defense of a specific kind of masculinity — one that can ultimately be traced back to the "muscular Christianity" movement of the 19th century that associated moral rectitude and health with physical strength and vitality. But just because something can be explained in terms of its history and cultural resonance doesn't mean it should be deferred to uncritically. The fact is that this distinctively American tradition of masculinity holds out for emulation a debased and ignorant form of manliness — one that delights in cartoonish visions of the president donning a Superman t-shirt, body slamming COVID-19 like a pro-wrestler, or knocking it out in the ring like a muscle-bound heavyweight boxing champion. It's childish, absurd, and nothing any real man would consider admirable.
Trumpian masculinity venerates physical power or courage untempered by other virtues such as moderation or prudence (practical wisdom). That means it stands in stark contrast with the most stirring vision of masculinity in the Western tradition — that of the gentleman who aspires to be both noble and good in a much broader sense. The ancient Greek term for "gentleman" — kalos kagothos — literally means "noble/beautiful and good/virtuous." Aristotle suggests that a man who achieves such a condition exemplifies the distinctive virtue of megalopsuchia (greatness of soul) or "magnanimity."
Though the ideal has its roots in acts of great military valor described by Herodotus and other ancient Greek writers and poets, once analyzed and refined by the philosophers Plato, Xenophon, and Aristotle, the concept was expanded far beyond the display of courage on the battlefield to serve as a a comprehensive vision of the moral life. In the Roman republic, in medieval and early modern Christendom, and in the American founding generation, variations on this ideal of the gentleman exercised an enormous, and enormously salutary, moral influence.
At its core was the aspiration toward self-mastery and elevation of the soul. The magnanimous (or great-souled) man always does his duty, but he doesn't do it because of a devotion to empty rule-following. Rather, he does his duty as a means of fulfilling his natural desire to achieve and exemplify excellence — and to be recognized as excellent by those capable of recognizing it. He only wants to be seen and admired by the wider public if what he's seen doing is genuinely worthy of approbation, and if the audience is refined enough to appreciate it. He doesn't want to seem good or excellent. He wants to be good or excellent.
A man who embodies this vision of masculinity shuns bad behavior not because he fears punishment but because such behavior falls below the standards the magnanimous man aspires to. He thinks highly of himself and refuses to falsify that self-vision by allowing himself to give in to baser temptations. The immoderate pursuit of riches, lust, or public adulation would render him no longer worthy of approval and esteem, and so he shuns them as ignoble.
In American history, George Washington probably came closest to exemplifying the ideal of magnanimous masculinity. A victorious general who won a war against the most formidable army of his day, Washington went on to live a public life in the newly founded American republic that taught his countrymen valuable lessons in how to conduct politics in an elevated key, emphasizing virtue, honor, moral rectitude, earnestness, devotion to principle and integrity, and deference toward received authorities and traditions. Washington also modeled a form of public speech that treated these ideals with reverence. He certainly never spoke of them with anything approaching irony or shame. (That Washington also owned slaves shows that even the greatest moral exemplars fall far short of perfection.) Advertisement
Gentlemanship is an aristocratic ideal. But as an ideal of masculinity, it can still have a place in a democracy that opens political participation to all. Men who took the ideal of magnanimous masculinity seriously would defer to received norms and standards of formality, show public respect for order and modesty, and seek to model nobility, moral rectitude, and honorable behavior in public and private, while showing steadfast adherence to standards of right conduct and traditional restraint.
But even if cultivating such an elevated standard of manliness is beyond the capacity of a teaming commercial republic that sets its standards by whatever mass public opinion and the capitalist marketplace chases at any given moment, we still have reason to think that we can do better than the embrace of Trumpist masculinity. Advertisement
With its roots in the sleaziest side of tabloid culture, including the world of reality TV in which Trump honed his public persona, the president's preferred form of manliness falls very far short of magnanimity. Vulgar bragging about one's own strength while craving lowest-common-denominator adulation from screaming throngs at massive rallies couldn't be further removed from the rarefied heights toward which the gentleman works to climb.
Trump might want us to think he's a real man. But real men know different.
Biden Half Cut & Dyed October 17th 2020
Fear U.K October 17th 2020
Behind the hedge is an old Calvert Fletton Brick working, a 90 feet deep hollow turned into a nature reserve. Fifty acres of surrounding woodland have been cleared here and protestors evicted by the 'National Eviction team' ( NET ). That says a lot about Police State Britain Plc.
We were approached by an HS2 protester, worried that the protest movement has been infiltrated by undercover police – who under current rules, are free to sleep with *( effectively rape ) females – and presumably gay men- in the performance of their inetlligence gathering duties.
It appears that the British Police State has the freedom and self given rights, to be as sick and perverted as possible when it comes to looking after this rich man's railway, as with all the other rich man's interests in this so called 'Democracy/' R.J Cook
Teacher Murdered By Muslim Lunatic, Free Speech Is Dead Too – October 16th 2020
A history teacher who had allegedly shown caricatures of the Prophet Muhammed in class was decapitated and his assailant shot dead by French police as they tried to arrest him on Friday, police and prosecutors said. French anti-terror prosecutors said they were investigating the assault which happened on the outskirts of Paris at around 5:00 pm local time near a school in Conflans Saint-Honorine, a western suburb of the French capital.
Le Parisien and Reuters reported the teacher recently gave a class on freedom of expression and showed cartoons depicting the Prophet Muhammad, which are considered by Muslims to be blasphemous.
CBS News' Elaine Cobbe reports that a Twitter thread posted on October 9 contained allegations that a history teacher in Conflans Sainte-Honorine had shown students the cartoons depicting Muhammad. The thread contained a video of a man who said his daughter, a Muslim, was one of the pupils in the class, and that she was shocked by the teacher's actions. There is no indication the man in the video is connected to the teacher's death.
Dans une vidéo diffusée le 9 octobre, un parent d'élève informait qu'un professeur du collège Bois d'Aulne de #Conflans-Sainte-Honorine avait montré une carricature de #Mahomet durant son cours. #Eragny pic.twitter.com/hcw3LvF4NQ— Anonyme Citoyen (@AnonymeCitoyen) October 16, 2020
The allegations are similar to charges brought last month against a 25-year old Pakistani man who wounded two people in a meat cleaver attack to avenge the publication of caricatures of the Prophet Mohammed by the satirical weekly Charlie Hebdo.
The attacker seriously injured two employees of a TV production agency, whose offices are on the same block that used to house Charlie Hebdo. Both survived.
That attack came three weeks into an ongoing trial of suspected accomplices of the authors of the January 2015 attacks on Charlie Hebdo and a Jewish supermarket, which also saw a policewoman gunned down in the street.
Thin Edge of The Wedge – A Comment by R.J Cook October 16th 2020
It is all very well the smug elite moralising about BLM and celebrating black history, but there is never talk about Islamic history. Smug western leaders do not want us to recognise the truth about Islam. It is fundamentally intolerant and most definitely no friend of multi cuture. Mass immigration brings more of this, along with risk of dangerous viruses like Covid 19. That is something for the money grabbing elite to enjoy. Europe is a police state, with the U.S led on by Britain's elite support for the Demo'rats, close on the tail.
Back in my school teaching days, I was always falling foul of the moronic school management. I was working at the Grange School in Aylesbury, County Town of glorious rabid Tory Bucks when Rushdie received his fatwah. As it happened, one of my wonderful switched on pupils brought me in a copy of his book called 'The Satanic Verses.' His father worked for Maxwell's British Print Corporation, formerly Hazell's, in Aylesbury. This boy was always bringing me books to read because his father got free copies – I should add that other boys and girls brought me reading material too, and I always read it. It was, and still is, my view that the relationship between pupils and teacher should be two way because teachers are not inherently superior. islam has no place as censor in what was onec a secular society.
Anyway, rather than soil this new book inside my brief case, along with my flask and lunch, I carried it openly in the school corridors and in my class room. I was thus pursued by a Deputy Headmaster. It transpired that Muslim children had complained and the school feared a backlash from the large number of the school's Mulsim parents. That was back in the 1980s. I was naive, not realising my experience was part of the thin edge of the wedge. Now we have all sotrts of hate crime laws shutting us up and spies to turn us in to our modern tax payer funded Gestapo. R,J Cook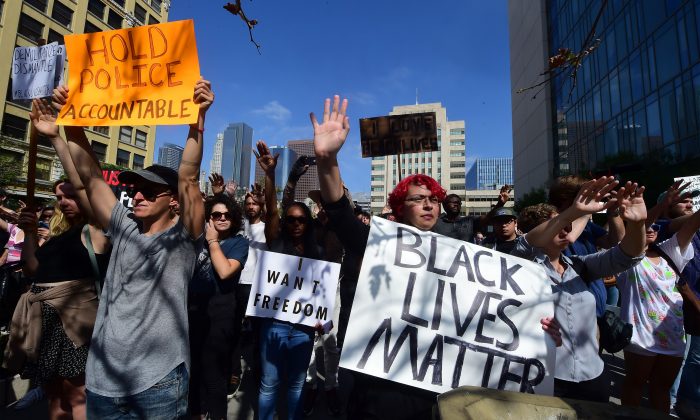 Hundreds gather for a Black Lives Matter rally outside Los Angeles Police Department headquarters on July 12, 2016 in Los Angeles, Calif. (Frederic J. Brown/AFP/Getty Images) US News
Critical Race Theory Divides Americans, Leads to Tyranny and Violence: Jarrett Stepman Posted October 15th 2020
By GQ Pan October 15, 2020 Updated: October 15, 2020 Print
The prevalence of critical race theory (CRT) in mainstream institutions is creating a "permanent intractable division" between Americans that can only lead to either tyranny or violence, author and columnist Jarrett Stepman warned.
In an interview with The Epoch Times' "Crossroads," Stepman described the CRT as a concept that boils down every aspect of society and individual life to race.
"This is where we get the idea that America is inherently a white supremacist society," Stepman told host Joshua Philipp. He explained that under the CRT framework, everything in the society is dictated by skin color or identity, leaving individual preference and individual choice as simply "non-determinative factors."
It is not surprising, according to Stepman, that many proponents of the CRT "sound very much segregationist," considering how this idea divides the world into racial groups with inherent qualities. "That's something that very much flips the entire American project," Stepman said, adding that the idea of equality before the law, which is reflected in the nation's founding documents, will be "thrown out the window" in a CRT worldview, because that could result in unequal outcomes among different racial groups.
"You now have a variety of intellectual projects promoting this that have become mainstream," he continued. "I think very prominently of the so-called 1619 project in the New York Times, which I think uses a lot of critical race theory in creating this kind of work—a distorted view of American history as nothing but a series of racist acts, all boiling down to the fundamental, original sin of slavery."
Stepman also highlighted the ideological connection between CRT and Marxism, saying that the growing popularity of the CRT among American youths "injected Marxism into America through the prism of race."
"I think you have a generation of younger Americans who were raised with things like Howard Zinn," he said. "These were seen as radical ideas that distorted the truth. Now they're being treated as if they're mainstream."
"It does create, I think, a permanent intractable division between Americans that can really only end up with either tyranny or violence," he continued. "And I think that's the logical conclusion of where these ideas go. They don't go to a society of equality under the law or a constitutional system that we enjoy. It turns into something very ugly. It pits Americans against Americans. It puts us on a very, very different path."
President Donald Trump in September issued an executive order, calling for an end to federally funded, "blame-based" training programs that reinforce the idea that some individuals are "inherently racist, sexist, or oppressive" only because they belong to a certain sex or race.
"Such ideas may be fashionable in the academy, but they have no place in programs and activities supported by federal taxpayer dollars," the order stated.
Citing the Declaration of Independence, Abraham Lincoln, and Martin Luther King Jr, the order described the "fundamental premises" of the American Republic as "all individuals are created equal and should be allowed an equal opportunity under the law to pursue happiness and prosper based on individual merit."
"Today, however, many people are pushing a different vision of America that is grounded in hierarchies based on collective social and political identities rather than in the inherent and equal dignity of every person as an individual," the order read. "This ideology is rooted in the pernicious and false belief that America is an irredeemably racist and sexist country; that some people, simply on account of their race or sex, are oppressors; and that racial and sexual identities are more important than our common status as human beings and Americans."
Comment Everything is dictated by the top 10% – most importantly the top 1% – of wealth owners, not colour. Plenty of vile black dictators and plutocrats in Africa, the Middle East and India are no better. Colour is not an indicator of truth or goodness.
The social maths are wrong. If this critical race theory were a metaphor for a rocket, this fuel of lies would cause a massive explosion. That is actually what is happening.
White virtue signalling do gooders and ignorant young blacks with a grievance in the Covid environment are a highly corrosive and explosive concoction for the masses, but the elite don't care. They are getting richer and looking forward to more liebensraum.. R.J Cook
FBI Allegedly Obtained Hunter Biden Computer, Data on Ukraine Dealings, Report Claims Posted October 15th 2020
By Zachary Stieber October 14, 2020 Updated: October 14, 2020 Print
The FBI allegedly obtained a laptop computer and a hard drive that had emails addressed to and photographs of Hunter Biden, Democratic presidential nominee Joe Biden's son, according to an alleged subpoena and other documents published on Oct. 14 by the New York Post.
Biden's campaign challenged aspects of the reporting, including the alleged existence of a meeting with a top official at Burisma Holdings.
The alleged subpoena from the U.S. District Court for the District of Delaware, dated Dec. 9, 2019, is for an Apple MacBook Pro and an external hard drive.
The subpoena was issued to the owner of an electronics store in Delaware, where the computer was dropped off in April 2019, the store's owner, who wasn't named, allegedly told the Post.
The billing information allegedly given for the computer was Hunter Biden's name and the computer allegedly bore a sticker from the Beau Biden Foundation, which was named after Hunter Biden's late brother. The store's owner allegedly said the computer and hard drive were seized by the FBI after he alerted authorities to them.
The Post said it obtained a copy of the hard drive from Rudy Giuliani, President Donald Trump's personal lawyer.
Giuliani shared the story on Twitter on Oct. 14, promising "much more to come." During an Oct. 14 appearance on "War Room: Pandemic," Giuliani said the document release "shows the motive" for Biden's admission in 2018 regarding Ukraine.
Biden was the Obama administration's point man on Ukraine, which he confirmed in detail during a talk in 2018.
Biden recounted how in 2015, during a trip to the country, he pressured Ukrainian President Petro Poroshenko and Prime Minister Arseniy Yatsenyuk into removing Prosecutor General Viktor Shokin by threatening not to give a $1 billion loan guarantee.
"I looked at them and said: I'm leaving in six hours. If the prosecutor is not fired, you're not getting the money," Biden said during a Council on Foreign Relations event. "Well, son of a [expletive]. He got fired."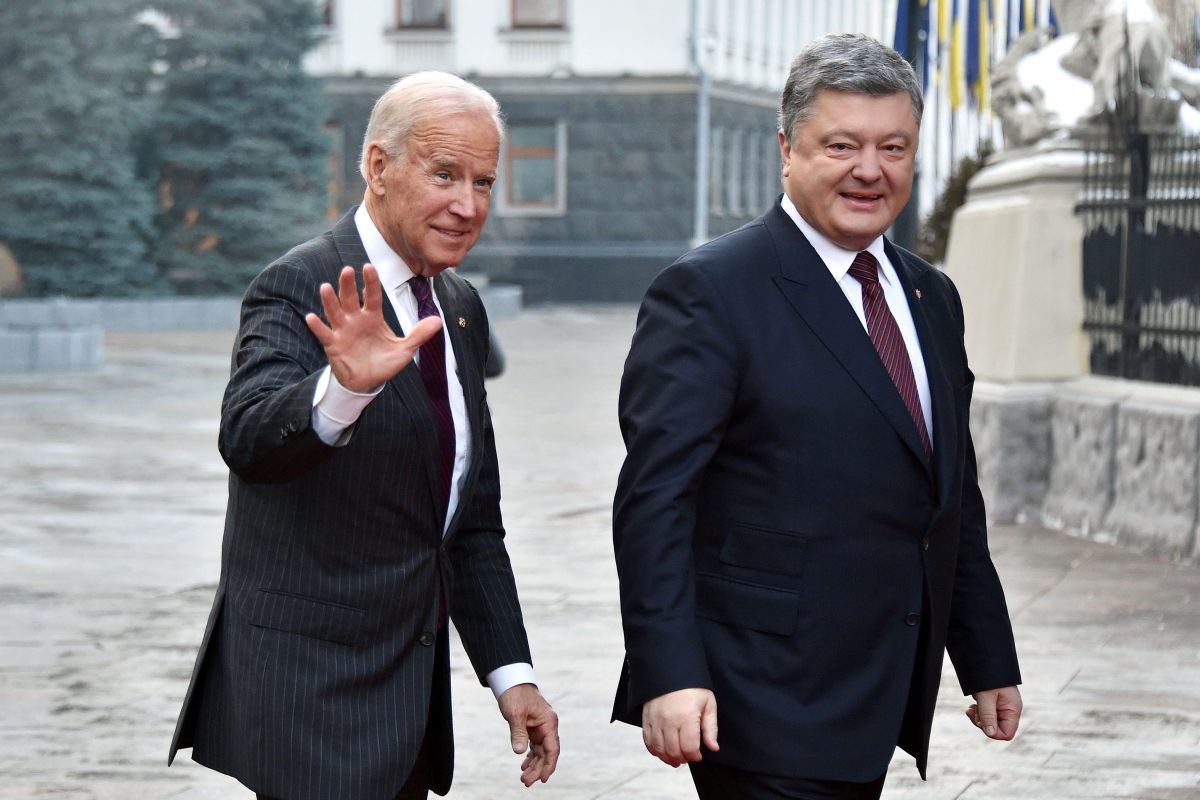 "There's so much evidence against Joe Biden that it is a national scandal that this wasn't covered years ago," Giuliani said on Oct. 14.
A spokeswoman for Giuliani declined to give a hard drive copy to The Epoch Times for independent verification.
Trump cited Biden's comments when defending his 2019 request to Ukraine's president to have what happened with the Bidens probed, a request that led to the House of Representatives impeaching him in late 2019 because lawmakers argued it was improper.
Trump campaign communications director Tim Murtaugh said the documents show Biden lied when saying he never discussed Hunter Biden's business deals.
An FBI spokesperson told The Epoch Times in an emailed statement, "We have no comment, in keeping with our standard practice of neither confirming nor denying the existence of our investigations."
A spokeswoman for the U.S. Attorney's Office for the District of Delaware told The Epoch Times via email, "Pursuant to DOJ policy, my office can neither confirm nor deny the existence of an investigation."
An inquiry sent to Hunter Biden's lawyer wasn't returned.
Biden's campaign called a lid, or said the nominee wasn't appearing in public for the day, a few hours after the story was published.
A spokesperson for the Senate Homeland Security and Governmental Affairs Committee, which has been probing Hunter and Joe Biden's past actions, confirmed to The Epoch Times that the committee received an email complaint to its whistleblower account and is working to validate the information.
"There are so many red flags about the Biden family trying to cash in on the Vice President's position that it can be hard to keep them straight," committee Chairman Ron Johnson (R-Wis.) said in a statement.
"Today's report raises more questions that must be resolved. What we know for a fact is that Hunter Biden took millions of dollars from foreign nationals including, the wife of the former Mayor of Moscow, people tied to the Chinese Communist Party, and other unsavory characters. Joe Biden needs to finally come clean and tell the truth to the American people about all of these issues, and he needs to do it now."
Documents published by the Post included alleged emails from Vadym Pozharskyi, at the time an adviser to the board of Burisma Holdings, the Ukranian-based energy company that paid Hunter Biden to sit on its board while his father was vice president of the United States.
"Dear Hunter, thank you for inviting me to DC and giving an opportunity to meet your father and spent some together [sic]," the message allegedly sent by Pozharskyi read.
Pozharskyi didn't respond to a request for comment.
Joe Biden has said he has never spoken to his son about his business dealings, though Hunter Biden has said he did speak to his father about Burisma.
Jan Jekielek contributed to this report.
Correction: A previous version of this article mischaracterized The Epoch Times' verification of the claims published by the New York Post. The Epoch Times regrets the errors.
Dangerous delusions: US claims arms control 'agreement' with Russia for Trump election points Posted October 15th 2020
Scott Ritter
is a former US Marine Corps intelligence officer and author of 'SCORPION KING: America's Suicidal Embrace of Nuclear Weapons from FDR to Trump.' He served in the Soviet Union as an inspector implementing the INF Treaty, in General Schwarzkopf's staff during the Gulf War, and from 1991-1998 as a UN weapons inspector. Follow him on Twitter @RealScottRitter14 Oct, 2020 18:31
Extending the New START treaty until a new arms control agreement can be negotiated is in the best interest of world peace. President Trump, however, seems ready to sacrifice that security for a few points in pre-election ratings.
There is one thing virtually every arms control expert can agree on: extending the Strategic Arms Reduction Treaty, known as New START, past its February 2021 expiration date is essential for preventing a new nuclear arms race between the US and Russia. As such, it should be done even in the face of widespread disagreement over what a new arms control treaty would look like, and who would participate. Despite having previously discounted the need for such an extension, the Trump administration finds itself less than three weeks out from a contentious national election with the incumbent trailing in the polls and desperate for the opportunity to portray the president as being "presidential." Read more As the US pressures Russia to renegotiate the New START Treaty, it exposes its own unreliability as a negotiating partner
Having reduced the US negotiating position to a simple "take it or leave it" proposition grounded in a series of demands – mandatory Chinese participation, inclusion of Russian tactical nuclear weapons, and the exclusion of NATO nuclear weapons, to cite but three – that Russia immediately dismissed as non-starters, Trump's Special Representative for Arms Control, Marshall Billingslea, suddenly reversed course, flying to Helsinki to engage in last-minute talks with his Russian counterparts to not only extend New START, but also set the framework for a follow-on arms control treaty. To the surprise and dismay of the Russian negotiation team, on October 6, Billingslea issued a statement to the press applauding "important progress" in the talks, followed by a second declaration on October 13 announcing that the two sides had reached "an agreement in principle" on extending New START and implementing additional arms control measures that would be codified in a "gentleman's agreement."
The new measures sought by Billingslea – which include a freeze on the numbers of non-deployed strategic nuclear warheads held in storage by Russia – are, void of comparable concession by the US, a non-starter. Russia has long indicated that any future arms control agreement must consider missile defense (indeed, the preamble to new START acknowledges the "interrelationship between strategic offensive arms and strategic defensive arms" and declares that "current strategic defensive arms do not undermine the viability and effectiveness of the strategic offensive arms of the Parties.")
Since that time, the US has deployed two controversial Aegis Ashore missile defense installations that can be equipped with an advanced variant of the SM-3 interceptor specifically designed to shoot down intercontinental ballistic missiles (ICBMs). While Russia has not made public the conditions under which it would consider any interim "gentleman's agreement", logic would dictate that such an agreement include missile defense, especially if it were being called on to freeze non-deployed nuclear warheads – the one area in New START where it holds a significant numerical advantage.
Not surprisingly, Billingslea's announcement of an "agreement in principle" was quickly shot down by the Russian foreign ministry, which called the US Special Representative's statement a "delusion" and a "fraud." Russia's Deputy Foreign Minister, Sergey Ryabkov, noted that the US conditions were "unacceptable" and added that it was unlikely that Russia would approve an extension of the New START treaty prior to the US presidential election on November 3. Read more US envoy says Russia must agree to arms control deal with no NATO scaleback, or else it's 'happy to modernize nukes without START'
In the world of arms control negotiations, a one-month delay in the resumption of talks is often a blessing in disguise, as it allows each side to regroup and refine their respective positions. For its part, Russia had apparently been prepared to incorporate two of its five new types of strategic nuclear delivery systems into the New START framework – a move that would greatly alleviate US concerns about a possible Russian 'breakout', even if New START were to be extended. But the unilateralist approach by the US negotiating team, which demanded much from the Russians without giving anything, alienated even the most stoic diplomats on the Russian side. As things stand, there is virtually zero chance that an agreement between the US and Russia could be reached prior to Americans going to the polls on November 3.
Despite having the door slammed in his face by his Russian counterparts, Billingslea continued to portray his negotiations with the Russians in an optimistic light that, at best, represented an unrealistic interpretation of actual events and, at worst, outright fabrication. "We believe that there is an agreement in principle at the highest levels of our two governments," he said in remarks to the Heritage Foundation shortly after the talks in Helsinki ended. "That's why I cut short my trip to Asia and made a beeline for Helsinki when the Russians called and wanted to sit down."
Billingslea placed the blame for any misunderstanding between the US and Russia squarely on the shoulders of the Russian negotiating team, which he alluded to being out of touch with the intentions of President Putin when it came to New START. "I am hopeful that sort of gentleman's agreement – that arrangement we believe has been reached at the highest levels – will ultimately need to percolate down through their system so that my counterpart hopefully will be authorized to negotiate," Billingslea said. "We're ready to strike this deal. We could strike it tomorrow, in fact, but Moscow's going to have to show the political will to do so as well."
In either case, his words, while seemingly directed at his Russian counterparts, were, in fact, intended for domestic political consumption. The fact is the Trump administration doesn't need to actually have concluded an agreement with Russia prior to November 3 as much as it needs to project to the American electorate – especially those voters who view Trump as a master deal maker – the notion that the president is on the verge of such an agreement. In this way, the US delusion over a non-existent "agreement in principle" is transformed into the illusion of arms control. And that's an act of political deception that might garner Trump the votes he needs come election day, but for which the American public will pay for in spades once New START expires and an arms race the US can't afford becomes a reality.
Stop HS2 by R.J Cook with Charles Close October 14th 2020
Anti HS2 protesters are building shanties along the proposed HS2 route, where work is well under way in Buckinghamshire. We talked to a group near Calvert, where an extra HS2 station is under consideration. There is already a landfill terminus here, on what is left of the old 'Great Central Railway.' It is adjacent to the old spent brick workings of the London Brick Company works which were founded in 1923 by Arthur Werner Itter. Itter located here because of the railway line.
The line would never have closed had it not been for the corrupt tax dodging – 'well respected' ( sic )- Transport Minister Sir Ernest Marples. Marples was partner in road building company Marples Ridgeway. He employed his friend Dr Beeching to asset strip the nationalised British Railways, Beeching wouldn't go far enough so Marples sacked him.
This is no more than one should expect from corrupt British 'leadership' ( sic ). Back in 2003, I interviewed the last chairman of British Rai l, Sir Bob Reid, then head of Milton Keynes Partnership. He told me that John Major wanted to equal Thatcher, his predecessor as British PM, by privatising the railways. He told me " I warned John Major his government's plan would not work because you can't have competition on railway lines. I said , 'If you insist, then leave it to my board because we understand railways.. He didn't listen and there have been all sorts of problems."
Now we see profiteering and cost over runs on a grand scale, while the taxpayer supports the rail infrastructure. Environmental protesters told us this afternoon : " We are not against the east West line reopening . But that is small fry compared to HS2, which they justify HS2 as a means of meeting Britain's carbon emissions targets by 2030. That is nonsense and not the real reason.
"Meanwhile, 'NET' ( National Eviction Team ) forced us out of our camp on the nature reserve. They are very heavy handed, bullying and aggressive. They have fenced off 50 acres, clearing woodland for a big compound, full of machinery. It has been compulsorily purchased. When it is all over they will build on it. The HS2 is going to bring massive change, along with the East West line which is being rebuilt to service HS2 with materials and heavy equipment. "
Among local casualties of the HS2 is a 16th century house at Quainton, with the old railway centre's future also at risk. In Denham Bucks, they are cutting down a large woodland and building a bridge for access to replace pylons. These pylons were originally built with materials floated in on the canal, but that is typical spendthrift HS2 who have just recruited some new members to their board. Vested interests were horrified when the Chinese offered to build the HS2 link in 5 years. Profiteers were not having that.
Hopeless Nottingham with 34.7% BAME population and rising. October 12th 2020
Health officials are expecting Nottingham to be placed in lockdown after a surge in Covid-19 cases.
The city's infection rate has soared, with 1,465 new cases recorded in the seven days to October 3 – the equivalent of 440.1 cases per 100,000 people.
This is up from 71.2 per 100,000 in the seven days to September 26 – a week that saw 237 new cases.
The director of public health for Nottingham, Alison Challenger, said current restrictions in the city "are no longer enough to stop the spread of the virus".
BME (not White British: 34.7%
In 2005, it was found that 23% of Nottingham's population belonged to a Black and Minority Ethnic (BME) group, down to 19% in 2001. This percentage is predicted to rise to at least 25% by 2016 and account for at least 33% of all children in the city. In 2010, 30% of all births were to mothers born outside of the United Kingdom. Almost 34% of the population is not White British, according to the most recent census in 2011. Nottingham has a higher-than-average mixed race community than the country as a whole, with 6% of people being ethnically mixed, with 4% mixed white and black Caribbean.
Along with established BME groups, Nottingham is home to many migrant, refugee and asylum seeker populations. Most immigrants to the city come from EU Accession States, Asia and the Middle East. About 15% of the population has been in the United Kingdom since 1991 or sooner.
The population of Nottingham is fairly young, with 28% of the population between 18 and 29, compared to 16% nationally. 31% are 45 years old or older, compared with 42% nationally. This is most likely due to the fact that Nottingham has two major universities with about 60,000 students.
The rising rate has coincided with a recent outbreak at the University of Nottingham, as figures on its website showed 425 students had tested positive for Covid-19 during the week ending last Friday.
The numbers included 226 students in private accommodation and 106 in halls of residence.
Eight members of staff were also classed as "active confirmed cases" over the same time.
A spokeswoman for the university, which has around 35,000 students, said: "Alongside the national Pillar 2 testing regime for people with symptoms of Covid-19, the university has also commenced its own asymptomatic testing programme which will identify cases earlier and more quickly.
"While this will mean that our case data will be higher than other universities, we can identify cases that otherwise would remain undetected and thereby reduce asymptomatic transmission and the number of future cases."
Nottingham City Council said it was expecting the Government to introduce tougher rules later this week, "similar to those introduced in other cities such as Liverpool, Manchester and Leeds".
People in Nottingham are urged to follower stricter guidelines to help stop the spread of Covid-19, following a dramatic increase in positive cases in the city
According to the last demographic census, 75% of the population of Nottingham consider themselves Christian, with other religions including Islam (0.5%), Sikh (0.3%), Hindu (0.3%), Jewish (0.1%) and Buddhist (0.2%). One-third stated they have no religion and almost 8% did not answer, which is the highest rate in the region.
Police World- Anglo American WASPS still rule with lackeys doing dirty work October 11th 2020
Boris "Karloff" Johnson the new Frankenstein's Monster October 11th 2020
Boris "Karloff" Johnson the new Frankenstein's Monster October 11th 2020
THE Prime Minister said he would put his arms around every single worker in the country to get them through the crisis – so either the crisis is over, or those metaphorical arms weren't quite long enough to complete the group hug. Perhaps they were getting pins and needles.
The furlough scheme is coming to an end next month, as scheduled, and in its place will be the Jobs Support Scheme. At first glance, for employees, this doesn't look like such a huge change. They can still get up to 77% of their normal salaries for six months, compared to 80% under furlough. But it's not quite as simple as it seems.
Here comes the maths bit: to be eligible for the scheme, an employee needs to be working one-third, or 33%, of their hours. They'll be paid as normal for that. So far, so straightforward. That leaves 66% of their hours unworked, but the government will pay them for one-third of those (not 33%, one-third of their total hours, but 22%, which is one-third of the remainder). So that's 33% paid by their employer plus 22% paid by the government – a total of 55%. Are you still with me?
So where does the other 22% come from? Ah, it also comes from the employer. So the employer is paying 55% of that 77% total, but still only getting 33% of the work. Suddenly that 77% of salary doesn't seem like such a sure thing.
The scheme announcement raises a lot of questions. Firstly, when the Government refers to an employee and "their hours", what exactly does that mean? If it means contracted hours – as opposed to average hours, as used for furlough calculations – where does that leave those on the zero-hour contracts that are standard in hospitality, leisure and the arts? Research from 2018 found more than two-thirds of low-paid workers in these sectors were on such contracts.
One-third of zero hours is zero hours, zero pay and zero government contribution. Far from providing targeted support for the sectors worst affected by Covid-19, it seems as though the UK Government is leaving them high and dry.
Hotels, pubs, cafes and restaurants that are open will still need staff – albeit a smaller number, especially given the new 10pm curfew – but, even assuming workers have fixed-hours contracts, is there an incentive to keep on three of them, each working one-third of those fixed hours, rather than one employee working 100%?
Given the potential for staff to bring the virus into their workplaces, wouldn't keeping on three workers triple the risk of a damaging shutdown or expensive deep clean, while costing the employer more? Is it ruthless for managers to make such calculations, or responsible?
Of course, all business owners want to remain optimistic about the long-term future, and look ahead to a time when restrictions are lifted, demand rises again and they need a full workforce again, but there can be no certainty about when – or even if – that will happen. Amid this uncertainty, the UK Government now requires them to prove their businesses are "viable".
What will be the test for viability? We are told on a daily basis that we cannot – perhaps ever – return to "normal", so it is surely impossible for any business owner to make confident predictions about future trade. Will cafes and restaurants be able to fill their tables to capacity this time next year? We simply don't know. Will customers be willing to pay more for meals, drinks and cultural experiences, to reflect the additional costs of those providing them? Some will, but many will no longer be able to afford evenings out at all, having lost their jobs this winter.
Can the owner of a B&B be sure of attracting winter guests, given the restrictions under which we are currently living and the possibility that travel limits might be reintroduced? What about a venue that specialises in large summer weddings – is that considered a viable business today? Where is the support for theatres that usually fund spring drama productions with ticket sales from Christmas pantomimes, in which multiple generations sit cheek to cheek and shouting at the stage is all part of the fun?
Rishi Sunak said yesterday "I cannot save every business; I cannot save every job" and of course we knew that was the case. But human workers are not interchangeable units that can simply be slotted in and out in accordance with the fickle demands of the market.
Cafes and restaurants that have been built up from scratch with years of hard graft, grassroots groups that have blossomed into world-leading arts companies – put them on ice now and there is no guarantee they will flourish again when conditions are more favourable. Of course new businesses will spring up when that time comes. There will always be people with money to invest when there are opportunities to exploit – the kind of people whose donations keep the Tory party's bank balance healthy even when the country is stricken. Pals of millionaires like Boris Johnson and Rishi Sunak.
The decisions Johnson is making now will have devastating consequences for those whose businesses are deemed "non-viable", and yet it seems highly likely he'll have been ruled a non-viable Prime Minister by the time this new scheme ends. He's a lame duck, a spent force, a deflated novelty balloon. His government is deciding which of us deserve breathing space while his own colleagues brief against him, asserting that his leadership is on its last legs. When he said "we're all in this together", this is probably not quite what he meant.
Comment Any honest person with a brain should see there has to be a hidden agenda. Old folk, the sickly and , above all, BAME are the most at risk. I am old and will probably be dead quite soon, sooner given lockdown and years of police state harassment most probably. Whatever, old folk die. They also die sooner because of disgusting poorly staffed money grabbing lonely privatised nursing homes. I would choose death over one of those places if we did not live in a fake Christian country that pays lip service to Christianity and the lie that Jesus opposed suicide as a sin.
Leaving aside the mystery of the hidden agenda and how this bio engineered started, by who and for what ends, BAME are clearly the most affected and the most worried about. There is something about their religion based lifestyle, third world connections and high density communities that is vulnerable to Covid 19, and this cannot be mentioned without attracting punishment for racism.
When Islamic terrorism was let loose, having been encouraged in the wake of the equally mysterious 9/11 – see 'Stupid White Men' by Michael Moore- it was ordained that all people should be subject to thorough searches and delays at airports, not just those of Islamic appearance. This had to be so because otherwise Muslims would feel victimised/
So we have the same dogma with Covid Lockdown. Leaving aside that you can't suppress a virus, which is why flu is still with us and prone to mutate, so lockdown doesn't work, it should be obvious that BAME and any other high risk group should be isolated if they are frightened.
Our super rich loathsome ruling elite are not as stupid as Boris 'Karloff' Johnson makes them appear. They are very ruthless and dangerous. They are not in it with those of us in the lower class masses. They pander to BAME to make themselves look as if they care, because BAME think they are the only ones hard done by and the elite both need and fear them. That elite does not care about the miseries, uncertainty and risk they are causing.
They have the Police State Police and secure jail cells to protect them, ironically paid for by the frightened lower class masses. Johnson spells t out when he says hospitality workers and businesses are non viable. He is the front man by a real Nazi elite, with state psuedo scientists that would have been a credit to Adolph Hitler's entourage. They have been building up to this for years, which is why all those laws have been stacking up. Charles Close
Pelosi & husband invest up to $1 million in CrowdStrike, tech firm that launched Russiagate – report by RT Posted here October 11th 2020
10 Oct, 2020 03:39 / Updated 1 day agoGet short URL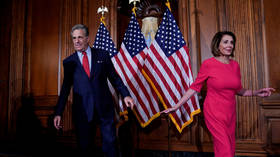 Follow RT on Newly-filed financial disclosures show House Speaker Nancy Pelosi and her husband have invested up to $1 million in CrowdStrike, American cybersecurity technology company and the originator of 'Russian hacking' claims.
Financial disclosures show Pelosi (D-California) and her husband Paul buying CrowdStrike shares on September 3, according to a RealClearInvestigations report by journalist Aaron Mate. Since then, the stock went from $129.25 a share to $142.97.
New from me: Financial disclosure forms show that Nancy and Paul Pelosi have invested between $500,000 to $1 million in Crowdstrike, the firm that first accused Russia of hacking the DNC.Pelosis Take a Big Stake in CrowdStrike https://t.co/9XHjRj0AP3— Aaron Maté (@aaronjmate) October 9, 2020
Reached for comment, Pelosi's spokesman Drew Hammill insisted she was "not involved" in her husband's investments and "not aware of the investment until the required filing was made." Pelosi invests in publicly traded companies all the time and "fully complies with House Rules and the relevant statutory requirements," Hammill added.
CrowdStrike seems like a lucrative investment prospect, according to Mate's report. The company's valuation went from $1 billion in 2017 to $6.7 billion in 2019, when they went public – and then almost doubled to $11.4 billion. Its revenue rose from $52.75 million in 2017 to $481.41 million in 2020, Mate reports.
The company was hired by the DNC to address the breach of its email system in 2016. It blamed "Russia" for the alleged hack, but never provided the actual servers to the FBI, offering instead images and redacted reports.
CrowdStrike President Shawn Henry testified to the House Intelligence Committee in December 2017 that the company never had "concrete evidence" the data was actually "exfiltrated" from the servers. Instead, he said, they "saw activity that we believed was consistent with activity we'd seen previously and had associated with the Russian Government."
This testimony was kept classified until May this year, when it was released to the public under pressure from Acting Director of National Intelligence Richard Grenell. In the intervening years, the claim that 'Russia hacked the DNC' became an article of faith in Washington, underlying the investigation into President Donald Trump's "collusion" with the Kremlin led by Robert Mueller.
Prior to joining CrowdStrike, Henry worked under Mueller at the FBI. The company's co-founder and chief technology officer, Dmitry Alperovitch, used to be a senior fellow at the Atlantic Council, the pro-NATO think tank which thrives on hostility towards Russia.
In addition to feeding the Russiagate frenzy and profiting from it, CrowdStrike also donated to Democrats – about $100,000 to the Democratic Governors Association in 2016 and 2017, according to Mate.
Feminhism – R;J Cook October 11th 2020
Feminhism October 11th 2020
The following report is from 'Stuff' website
"World Rugby is already facing flak from a LGBT+ group after banning transgender women from playing top-level women's rugby due to safety concerns.
The international governing body issued transgender athlete guidelines in Dublin on Friday (Saturday NZ time) and noted the ban would apply at elite and international level only.
National unions still have the flexibility to allow transgender women to play in women's rugby at community level.
Transgender men will have the right to play in men's competitions, but World Rugby officials said the directives around transgender women's participation were based on safety factors."
The above story reveals more of the contradictions and unanswered questions concerning transgender, in particular male to female.
Society's rule and law makers accept male to female transsexualism because it was meant to provide what the late sociologist Talcott Parsons would have called 'latent tension management.' On the face of it, changing a male body to resemble a female's is more feasible.
Removing testicles and scrotum, then turning the penis tissue inside out has almost become an art form for the modern Doctor Frankenstein. Lowering testosterone to female norms is part of the process. The earlier in life this happens the more convincing the outcome. The process is justified on the basis that there is such a thing as a female brain and it can be found in male bodies, causing gender dysphoria and contrary gender behaviour.
Many are sceptical but there are severe laws constraining adverse comment. However, it seems pretty obvious that because big money is at stake in International Rugby, more and more transsexuals are competing as females. Back in the 1960s, the U.S.S.R was poven to be 'sex changing men' for an international edge. The outcome was compulsory chromosome sex tests for the Olympics. Big names like the Press sisters immediately disappeared from the scene. So with money the issue and greedy sis women angry, a part of the system has had to admit that the male physique is , on average, stronger and superior in sport to a female's.
It is only since the DSM 6 ( Diagnosis, Statistics and Medication ) that so called gender dysphoria has been declassified as mental illness. Who makes these decisions ? Is there just one cause for gender dysphoria ? Is it possible that marginally gifted athletes have gender dysphoria plastic surgery to gain the edge on top female athletes because they are far inferior to the top men. After all , sacrificing one's sex life with greedy money grabbing modern women who will set you up for divorce, taking at least half your wealth, is a no brainer. Sis women are turning men off big time, forcing many men to take refugse in a safer female identity – and a lucrative one in top level sport. The system has to close this loophole.
Meanwhile and consequently, more boys grow up in female dominated one parent families, with women as their role model – hearing neative stories about men from their bitter over compensating mothers. Not surprsingly many of these little boys come knocking on doors like London's 'Tavistock' Gender Identity Clinic.' As we can rightly presume, they will not be accepted as genuine females. Many will live in a no persons land, others will develop mental health problems.
Whatever, this international rugby decision is an admission that male athletes are naturally superior to females. It raises very big questions about the truths of feminism. Perhaps there should be a new movement and category called Feminhism.
Spot the difference.
R.J Cook